[Tokyo, Japan] - Shibuya's Cutting Edge Karaoke Lounge "Maneki Neko" - No Longer just Karaoke!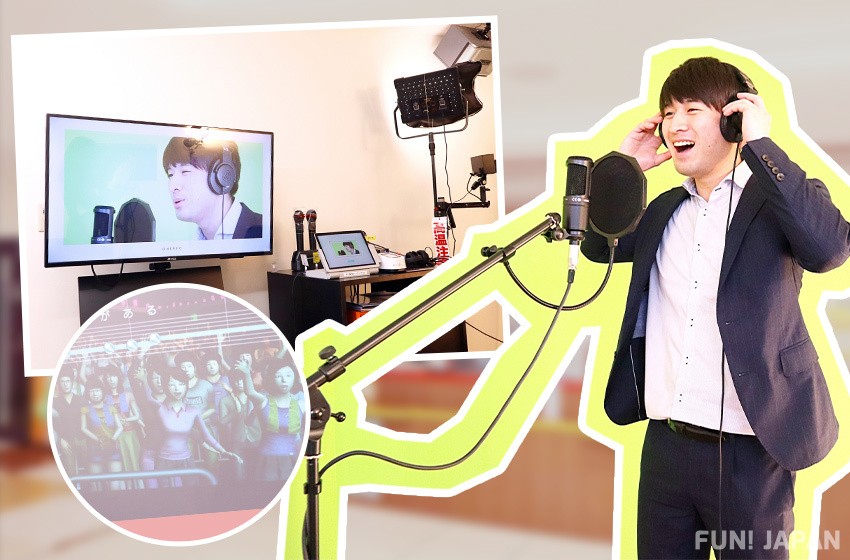 Did you know there are actually quite a few travelers who visit Karaoke bars and lounges?

The person who is writing this article right now was actually one of those travelers in the past! I love J-Pop but it's not something you could find much of at Karaoke lounges in Taiwan, on the opposite side, if you pick a Taiwanese song at some Japanese karaoke lounges, the lyrics will be in katakana and sound quite strange! One of the biggest pulls for Japanese karaoke lounges has to be that it only costs a few hundred yen for an hour of entertainment!

In recent years, karaoke in Japan has started to evolve more and more. You can now create videos of you singing songs and even play some music games in these lounges!

After hearing about these amazing things, there was no other option but to head some to Tokyo's Shibuya and check them out at Karaoke Maneki Neko.

Arrival at Dogenzaka, Shibuya!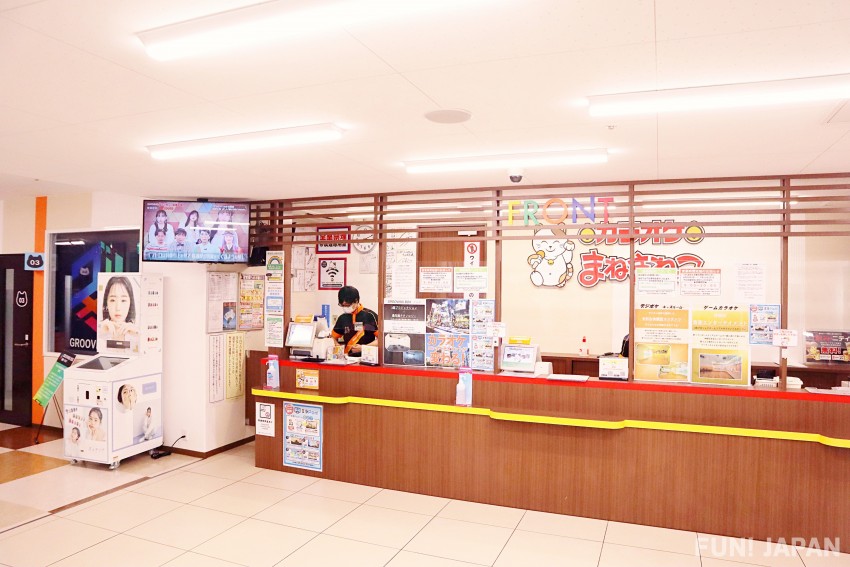 After arriving at Hachiko Exit, JR Shibuya Station, aim for the Uniqlo store in Shibuya's Dogenzaka. It's a short 1-minute walk from the station itself!

After arriving at the 4th floor via the elevator, you will find what looks like your typical karaoke lounge... so what's so special about this store? Let's enter and find out!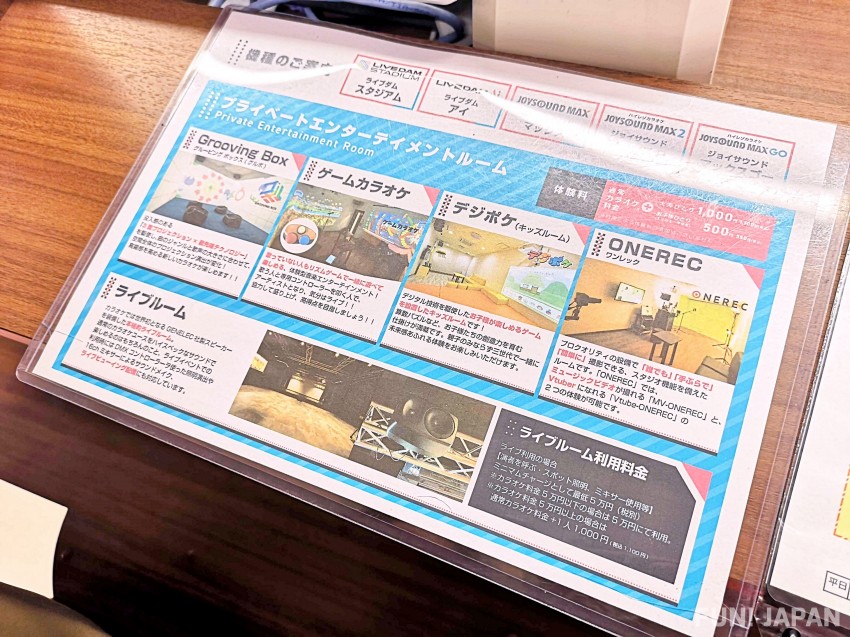 What's this? Game Karaoke? It says you can enjoy a rhythm game...

I was way too interested to find out what this was all about, so I chose the first room. (It was 1,000 JPY for a room, meaning if you went with 5 people, it would only cost 200 JPY! This is the same as buying a single piece of fried chicken at your local convenience store!)

Playing Games at Karaoke?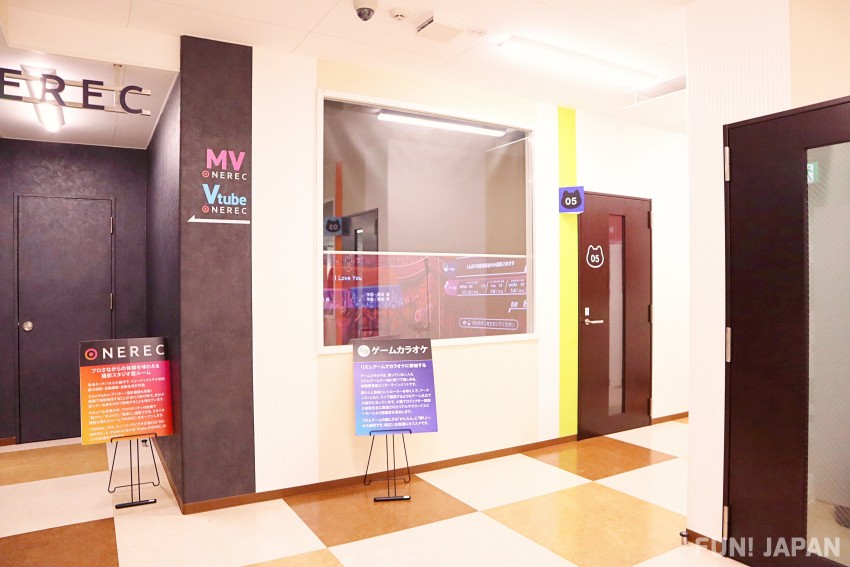 Let's Enter our Room!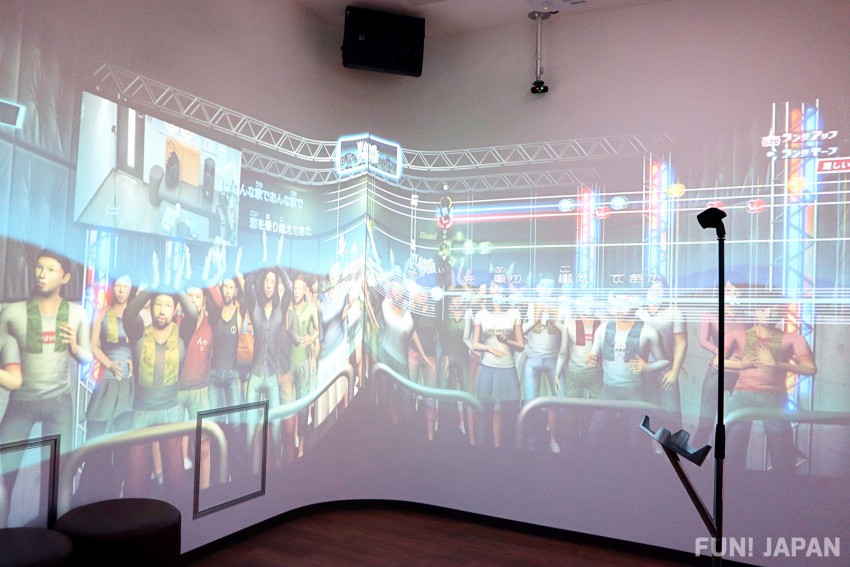 The room was large and used 2 projectors spanning across the walls. When you're singing, a virtual crowd will appear cheering you on during your performance, their cheers change as the song progresses!

It's as if you're standing on the stage yourself as an actual singer!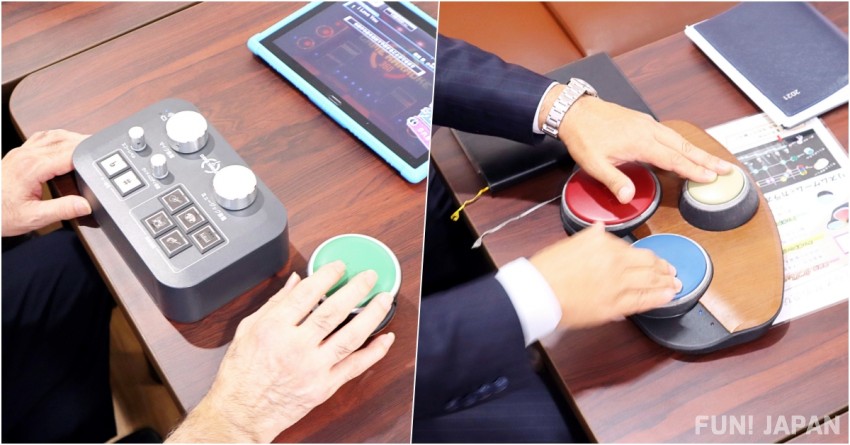 Not just this, but when you're not singing, you can even use the controller in the room and play some of the instruments as the band! You have to click the correct color for the markers that will appear on the wall, as you hit these your combo will keep increasing until you miss one or complete the song perfectly! The crowd even reacts to how well you're doing with your combos.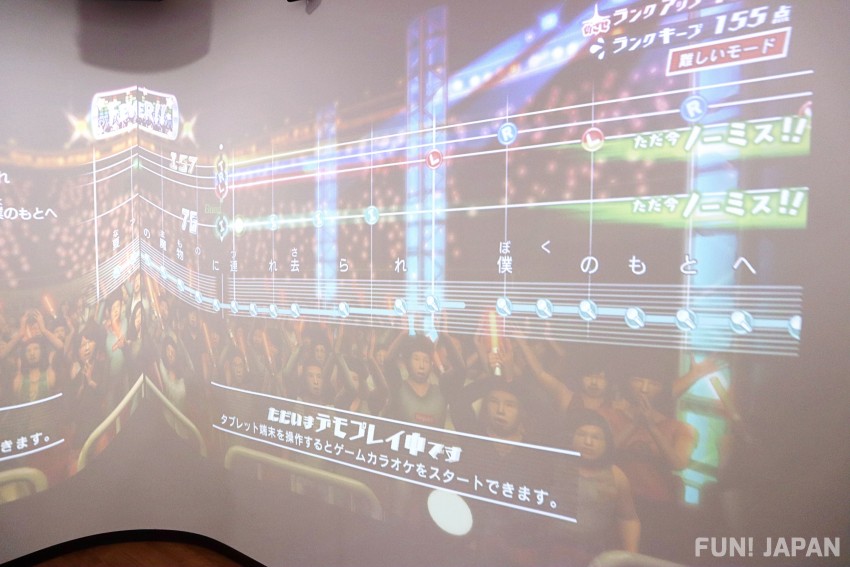 Thanks to the 2 projectors allowing a wide-range view, it makes the screen very easy to see no matter where you're seated. 

It did have me questioning if I was at a karaoke lounge or an amusement spot that had karaoke built into it...

The Advanced Ways to Play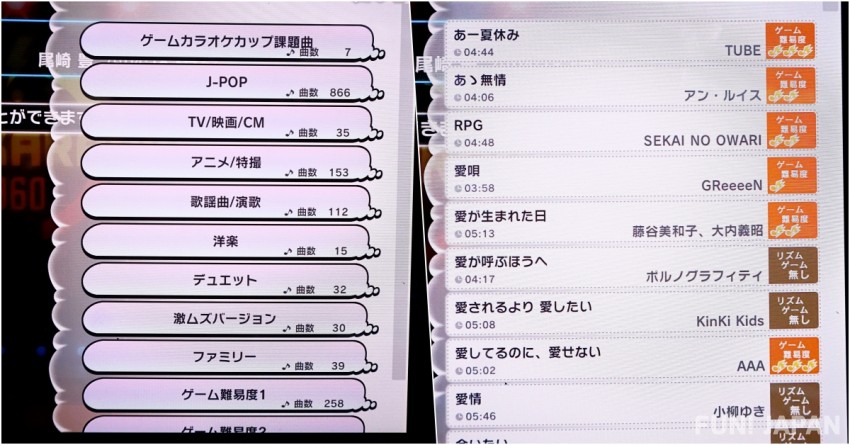 As of June 2021, there are over 1,500 songs you're able to play at game karaoke.

There are some of the more popular artists from world-famous anime series such as YOSAOBI, LiSA, Kenshi Yonezu, and many more including some smaller artists such as Yoko Takahashi, MONGOL800, HY, and more. So it's perfect not only to try your favorite songs but also to maybe find some new artists you'll love!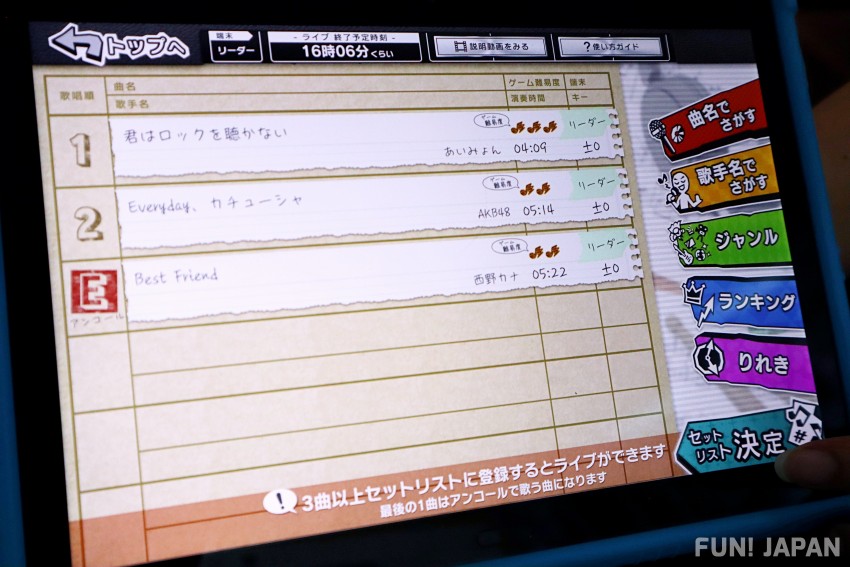 Here's the setlist I decided to choose for today's trip. (I come from a generation that loves AKB48 and Kana Nishino...)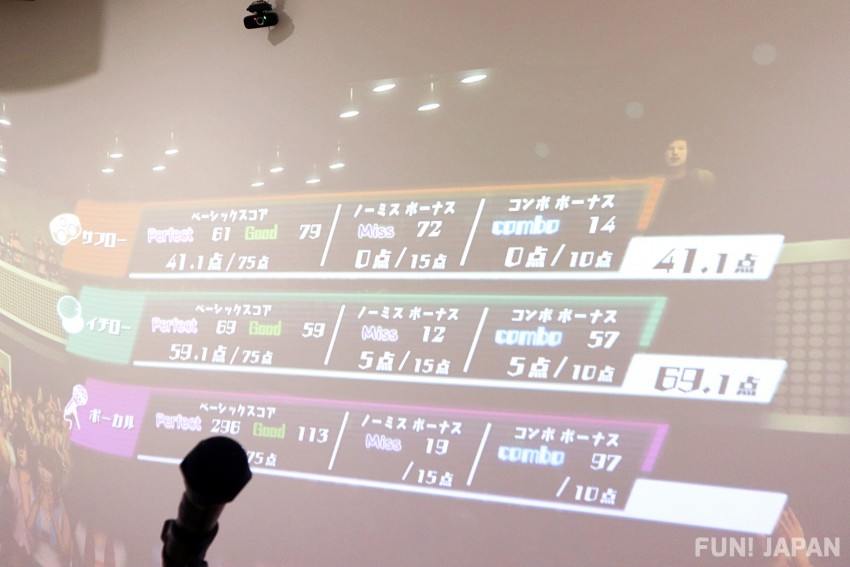 The scoring is done based on both the song and rhythm, so making sure to work together with your friends is very important. In general, there will be 1 vocalist, and 2 people on instruments, meaning nobody should be bored during all the performances! Everyone's always busy which means time passes very quickly.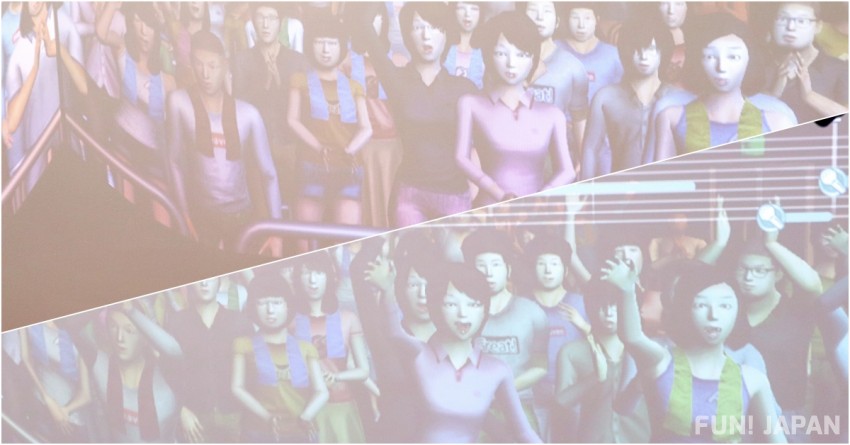 During my first performance, as you can see above, the virtual crowd did not seem to be enjoying it... They really give off the feeling that they regret coming to my performance...

It was my first time ever trying this out, so I assumed this is how it would go! Once I get used to it, I'm sure I could create a crowd that loves my performance. As you can see in the lower portion of the picture, they did seem to begin liking my performance towards the end!

I didn't know this at the time, but it seems like this game karaoke is the first of its kind in Shibuya! You'd expect nothing less from a location such as Shibuya, I'm sure you agree... It's planned to be put into more karaoke lounges across the country, so make sure to check when you next visit!

EXTRA: "ONEREC" Allowed Me to Realize my Youtuber Dream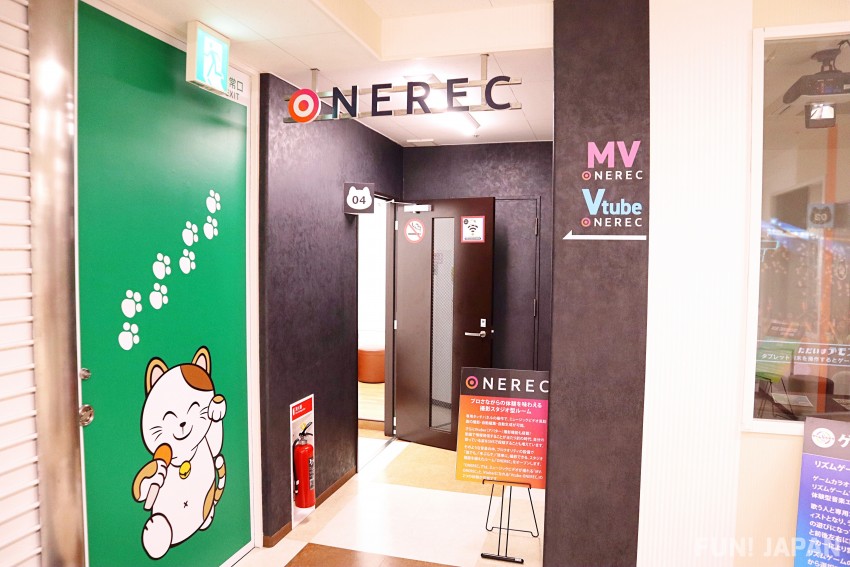 I'm someone who has spent almost 80% of my life watching YouTube and seeing the "I tried Singing" videos from Japan. Before I knew it, I started wanting to try uploading my own videos, but I didn't have the equipment nor the editing expertise. However, at Karaoke Maneki Neko (Shibuya), even someone like me can create their own perfect YouTube video fully edited!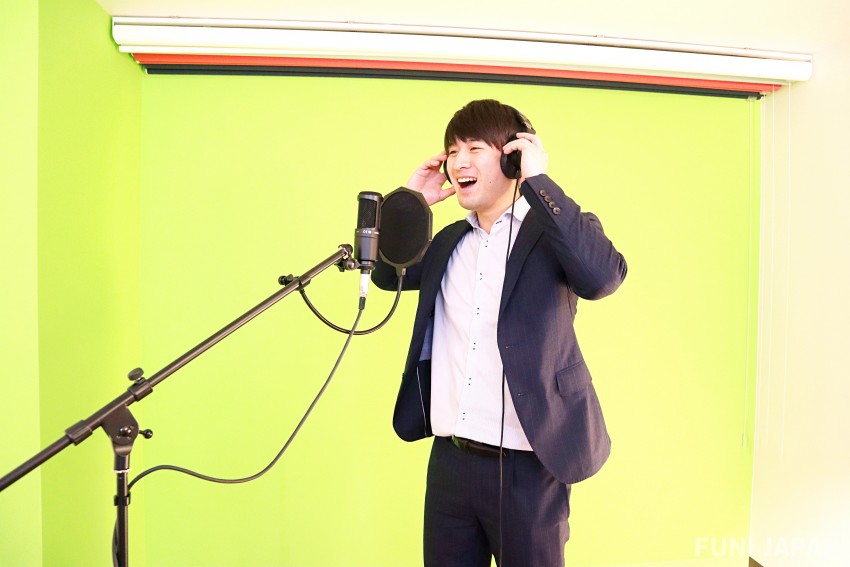 It had a camera, lighting, and everything you would ever need, a service known as "ONEREC". It was really easy to use!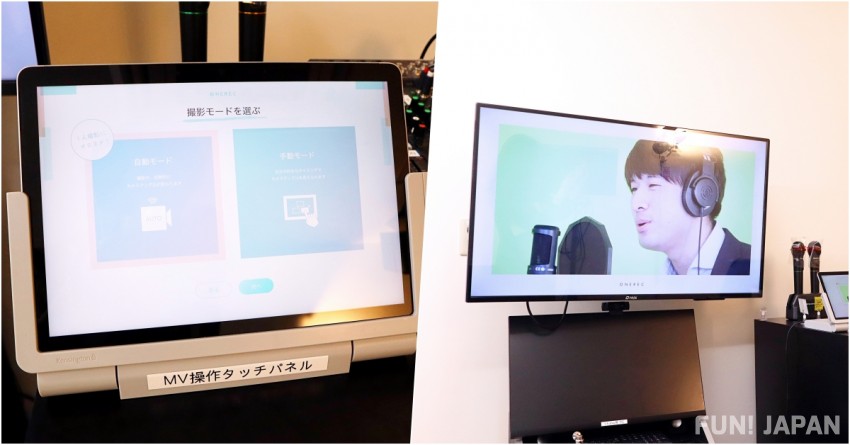 You can use the touch panel to record from various different angles, and then quickly and easily edit your video to your liking.

First, choose the frame you like the most, and then choose your song and put on your headphones.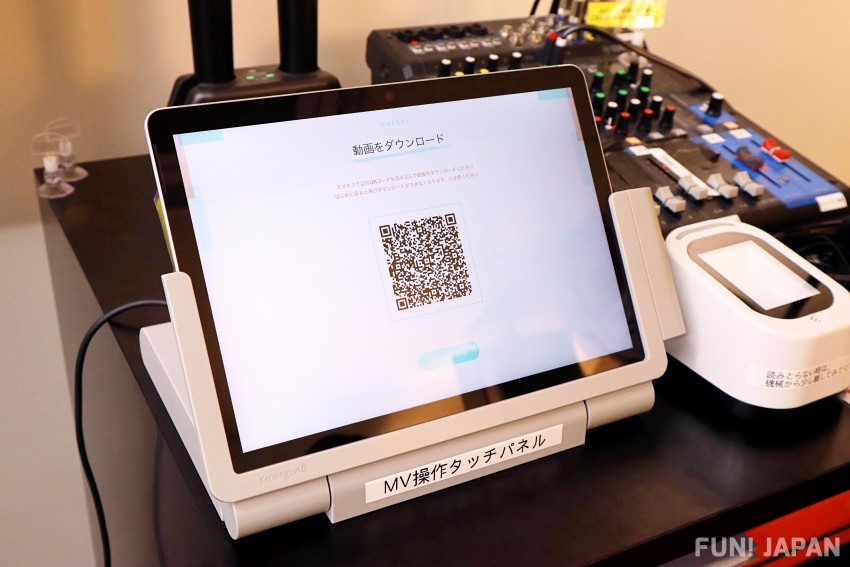 After finishing, you can quickly download the video there and then with your mobile phone, then edit it even more to your liking, then simply post it on Instagram or YouTube and you're done!

If you want to take a look for yourself, here's a video for you to look at! It's amazing how much karaoke has evolved over the years!

※The ONEREC service is planned to begin at the start of September.
Information
Name:Karaoke Maneki Neko (Shibuya)
Address:150-0043 Tokyo, Shibuya City, Dogenzaka, 2 Chome−29−5 Shibuya Prime 4F
Business Hours: Temporarily Closed (August 2021)
For the latest information, please check the official homepage.
Holidays: N/A
Fee: General Karaoke Fee Adult 1,000 JPY / Child 500 JPY (Before Tax)
※There are no additional fees for additional time.
[Survey] Traveling to Japan
Recommend