"TAKEYA" in Okachimachi, Ueno, Tokyo, is a shopping paradise!
"TAKEYA" (多慶屋) is a discount shop located in Okachimachi, Ueno, Tokyo. With such an overwhelming selection of products that it is said that one day is not enough to browse through all, it is a popular store that not only attracts tourists from all over the world, but also the locals who live in the surrounding area.
This time, our staff who love shopping will report on the inside of the store while enjoying the local Japanese life.
*The content of this article is information at the time of on-site coverage in December 2022. Product prices, inventory, and availability may vary. All prices include tax.
What is the commercial facility "TAKEYA" in Okachimachi, Ueno, Tokyo?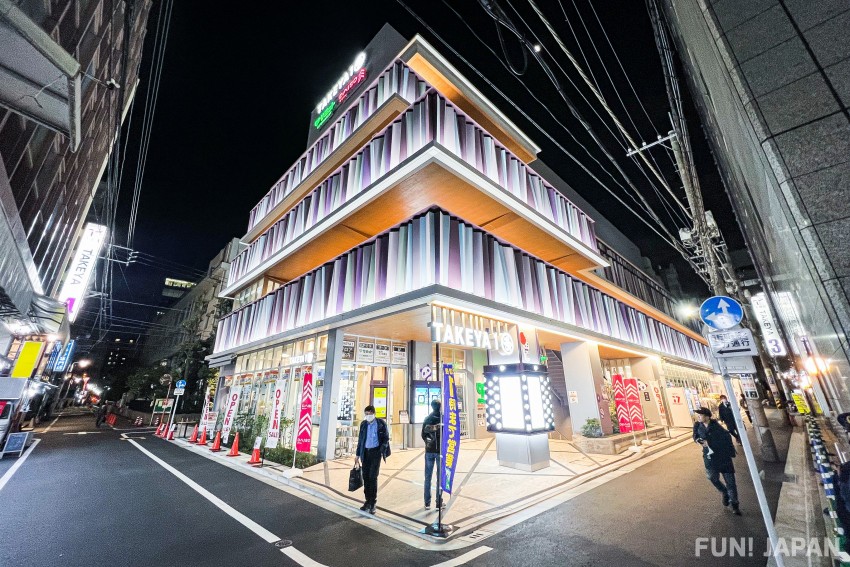 Founded in 1947, TAKEYA is a long-established landmark that is frequented not only by tourists but also by locals. The Okachimachi main store consists of three buildings, the new building "TAKEYA1", "TAKEYA3" and "TAKEYA4" (*1). Because the outer walls are unified in purple, it is popularly known as the "purple building". TAKEYA offers various products that meet the needs of a wide range of customers, such as food, daily goods, cosmetics, home appliances, alcohol, pharmaceuticals, and even branded bags.

*1: All floors of Main Building A and Main Building B are currently closed  due to reconstruction. "TAKEYA1", "TAKEYA3" and "TAKEYA4" are open as usual.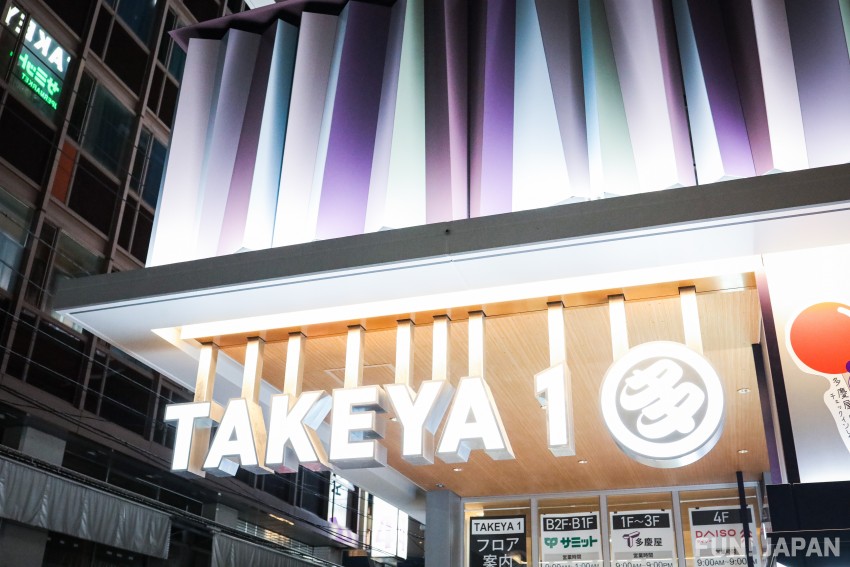 It is only an 8-minute walk to TAKEYA from Ameya Yokocho (a.k.a. Ameyoko) in Ueno. The nearest stations are JR Okachimachi Station, Tokyo Metro Ueno-hirokoji Station or Naka-okachimachi Station, Toei Subway Ueno-okachimachi Station or Shin-okachimachi Station. Narita International Airport and Haneda Airport can be accessed in about an hour by train, so it's perfect for shopping around Ueno on the day of your arrival or departure back home.

There are always staff who can speak English, so it is an environment that makes it easy for customers from overseas to shop.

"TAKEYA1" is for those who seek food products and cosmetics!
From here, we will delve into the highlights of each building along with the must-buy items found by the staff. First of all, we would like to introduce the new building "TAKEYA1", which opened on November 16, 2022. As soon as we entered the store, we had a feeling that we would be buying a lot...!?

【TAKEYA1 1F】Food products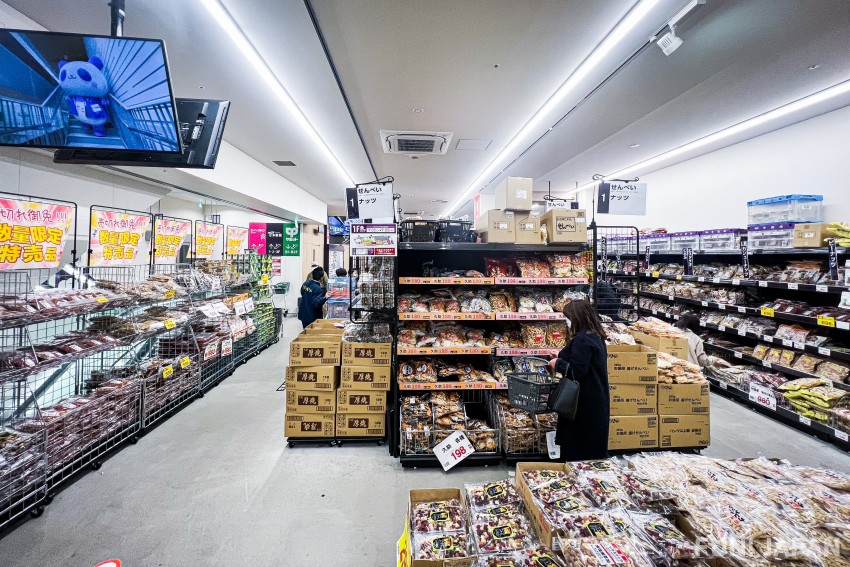 Food items such as Japanese tea, coffee, drinks, etc. are gathered on the 1st floor of "TAKEYA1", centering on classic sweets.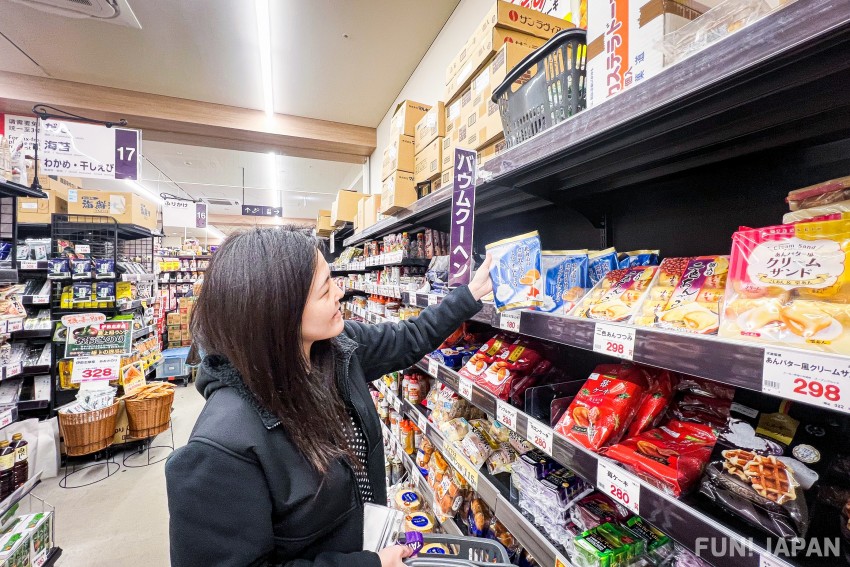 "They use concentrated milk from Hokkaido. This would be a great souvenir!" said an editorial staff member with a big smile as she picked up the "TENKEI Hokkaido Milk - Milk Manju" (198 yen).


One after another, we discovered Japanese souvenirs that are perfect for giving to colleagues and friends, such as Iwate Prefecture's specialty "Atsuyaki Peanut Rice Cracker (4 pieces)" (117 yen), "Matcha Cake (5 pieces)" (324 yen) using Uji Matcha, and "Sweet Potato Cake (5 pieces)" (324 yen) using Naruto Kintoki sweet potatoes.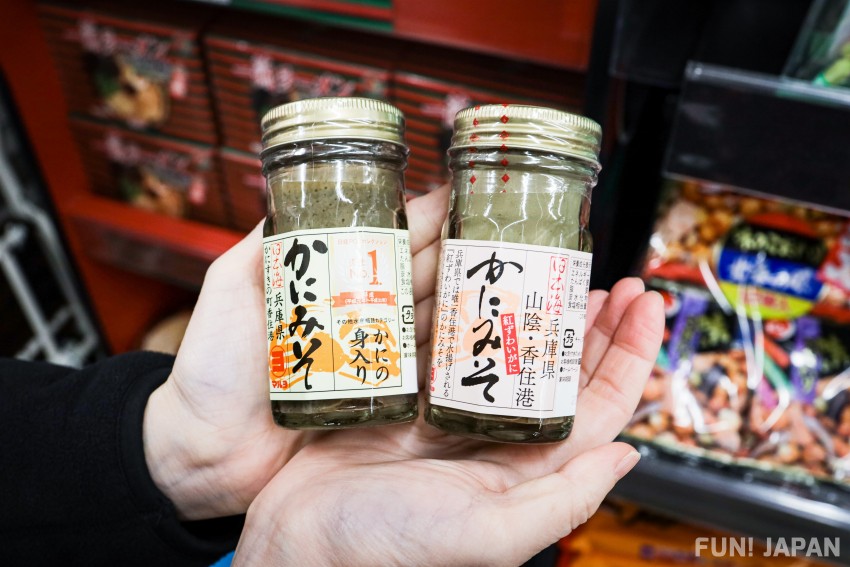 "Red snow crab miso" (603 yen) and "Crab meat miso" (646 yen) made with 100% Hyogo red snow crab (ベニズワイガニ / benizuwaigani). It is said that the rich crab miso has a very addictive taste that will make your tastebuds sing - you might even devour a whole bowl of rice in seconds.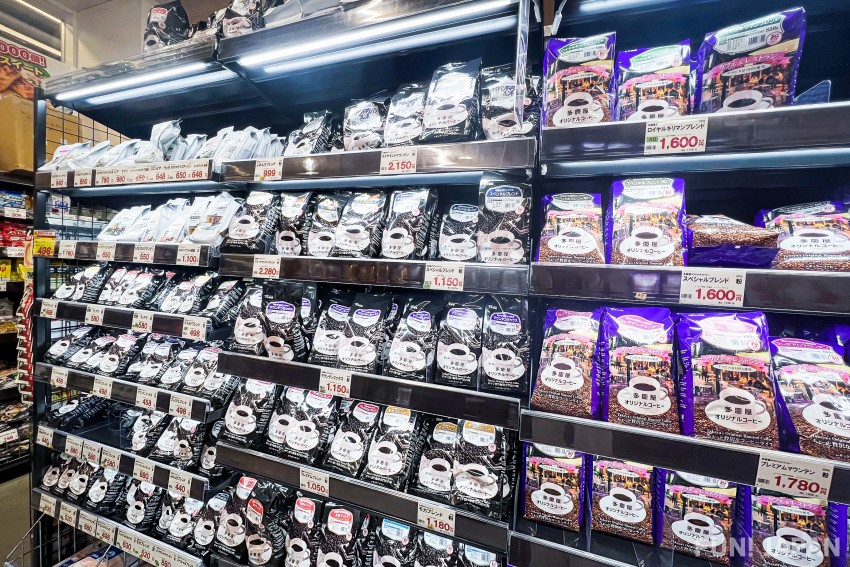 "TAKEYA Original Coffee" series sold only at TAKEYA is available in a total of 24 types. It is a big hit series with a total of over 660,000 units sold so far!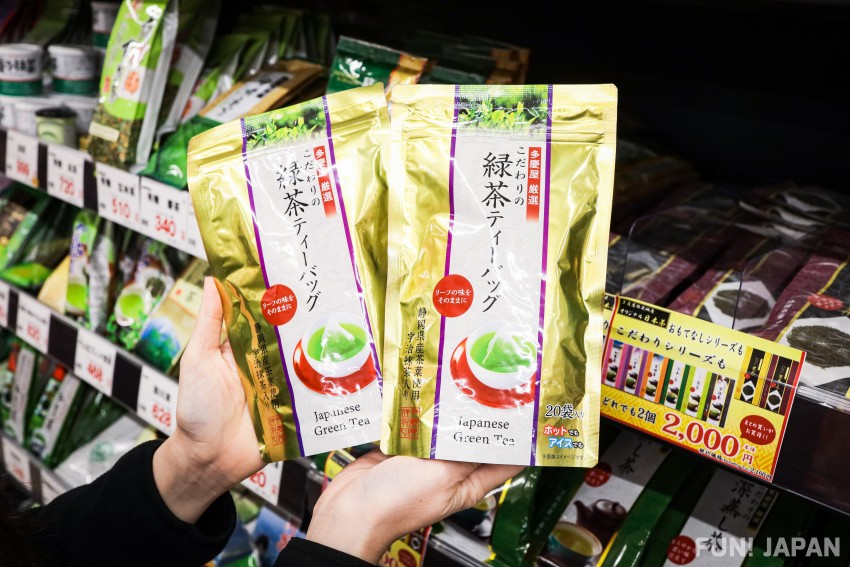 "TAKEYA Carefully Selected Japanese Green Tea (20 bags)" (430 yen) used tea leaves from Shizuoka Prefecture, one of Japan's leading tea-producing areas. Enjoy authentic green tea at home has never been easier!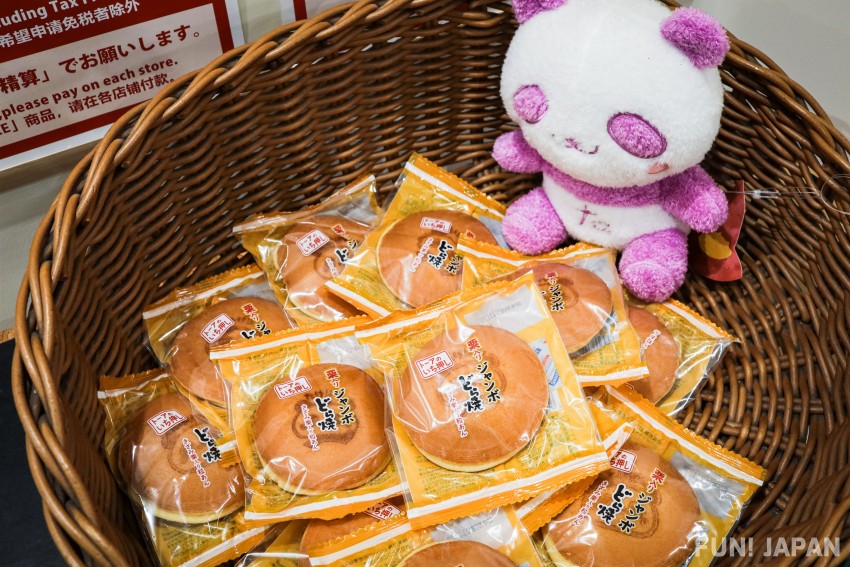 Speaking of Ueno, the giant pandas at Ueno Zoo might first come to your mind. The "Jumbo Dorayaki with Chestnuts" (86 yen) with TAKEYA's original panda-themed character "Takepan" is too cute to handle!


Don't forget to check out the ramen and gummies popular as souvenirs too!
【TAKEYA1 2F】Daily goods, care products, men's cosmetics, pet products, stationery, men's underwear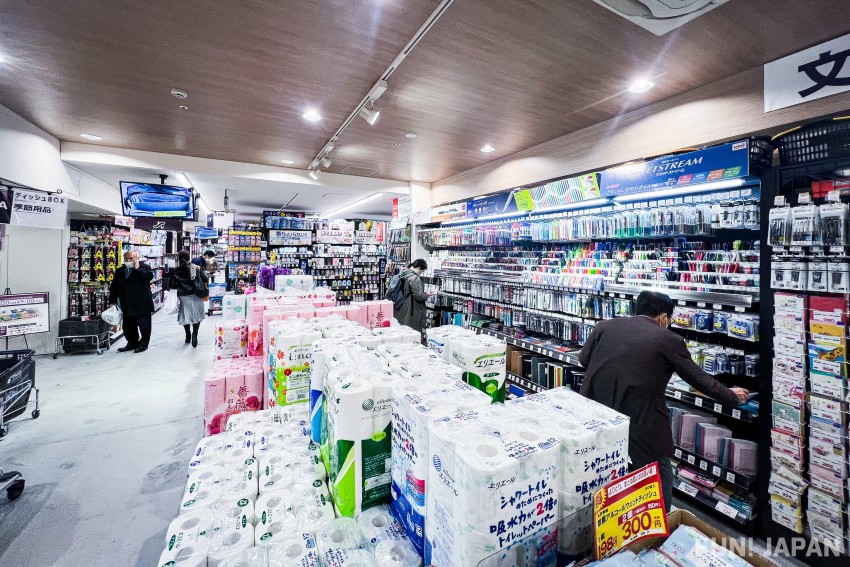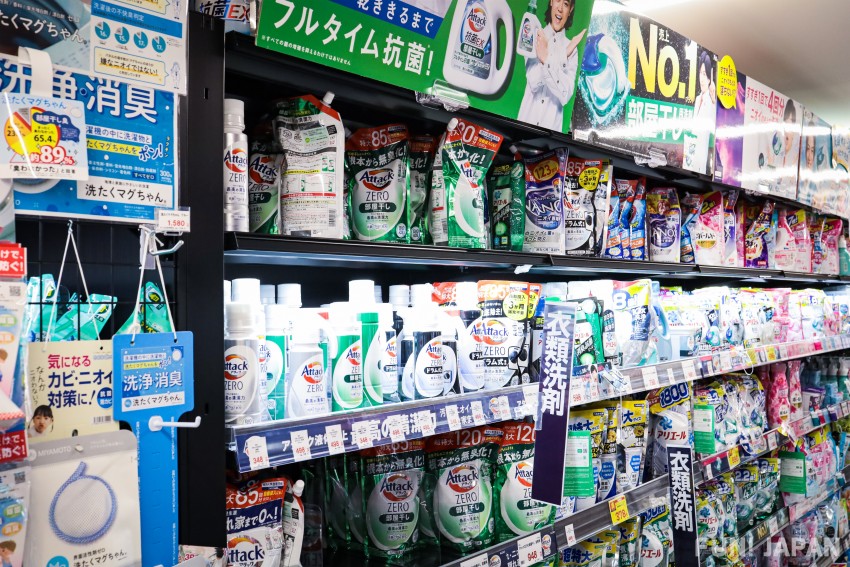 Now the shopping cart is almost full, let's move to the 2nd floor. Here you will find a wide variety of daily necessities useful for daily life lined up - mainly bath products, laundry detergents, body and hand care, and household items.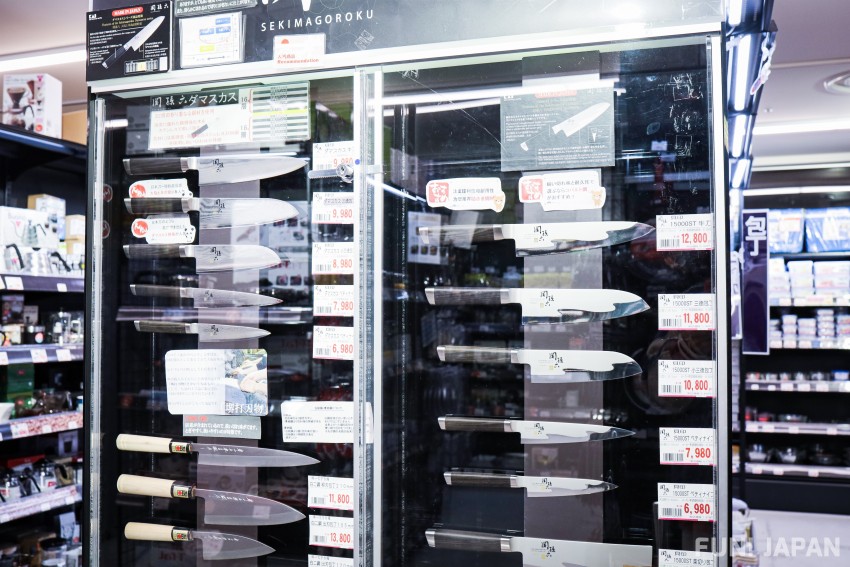 In recent years, kitchen knives made in Japan have been attracting attention overseas for their sharpness and durability. "SEKIMAGOROKU" by the general knife manufacturer "KAI CORPORATION" is said to be the one of the most popular ones.


Japanese stationery products are popular outside of Japan for being easy-to-use. Ballpoint pens can be used for trial writing, so be sure to experience the comfort of writing at the store.

【TAKEYA1 3F】Cosmetics and kitchen supplies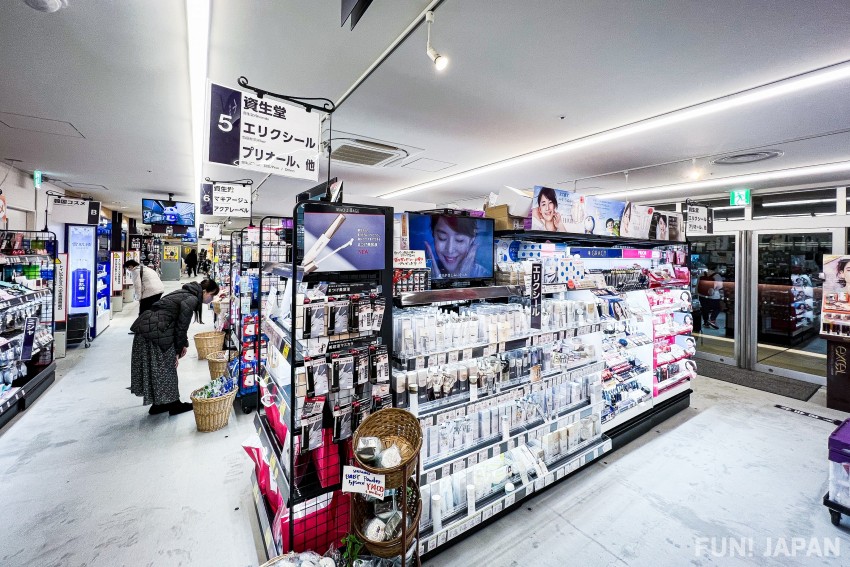 On the 3rd floor, we spotted cosmetics brands that are very popular among Asian tourists. This floor is definitely a paradise for women! There is a lot of products from Japanese cosmetics manufacturers, so you might find that it is hard to decide which one to buy...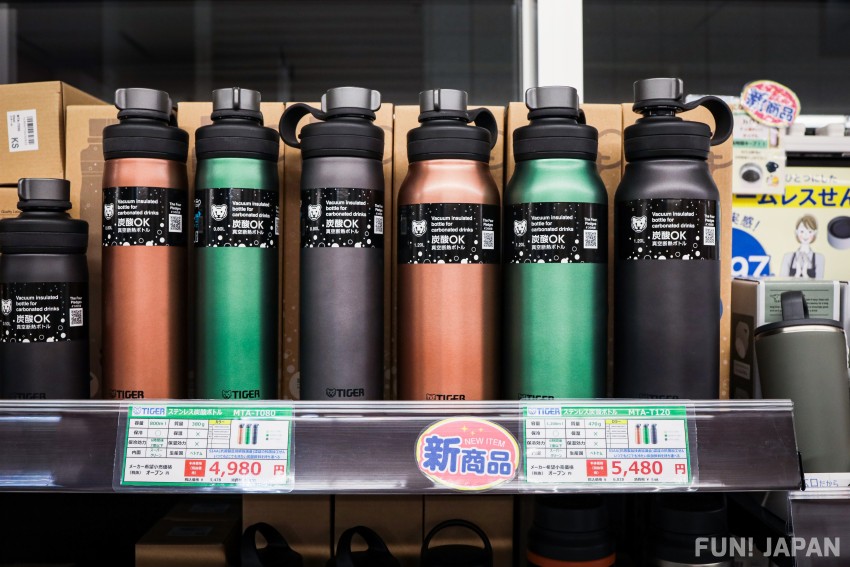 In addition to cosmetics, the stainless steel bottles for carbonated drinks (6,028 yen) is also one of the featured products. It has excellent cold storage properties, so you can always carry cold carbonated drinks even in countries and regions with high temperatures - we highly recommend this especially to our readers living in Asia.


Porcelain and Arita-yaki (Arita ware) made in Saga Prefecture, which has a history of over 400 years can be found in the kitchenware section. If you want to decorate your home dining table in Japanese style, try collecting them in set!

"TAKEYA 3" and "TAKEYA 4" are for those who seek pharmaceuticals and branded products!
The "explosive shopping" trip continues. We feel like we could stay for hours just for "TAKEYA 1", but  "TAKEYA 3" and "TAKEYA 4" next to it are unmissable too. From affordable health foods and medicines to liquor, branded bags, and luxury watches, we have picked up the hottest products in each building.

【TAKEYA3 B1F】Healthy food products

Basic nutrition supplements are here to support your busy modern life. There are so many kinds of healthy 'green juice' that they almost fill up a wall!

【TAKEYA3 1F】Pharmaceuticals, hygiene products

A wide range of medicines that everyone has heard of at least once. If a friend asks you to do some shopping for him/her, you can get everything here.

【TAKEYA4 1F】Alcoholic beverage

Japanese sake, shochu, awamori, wine, whiskey, beer... you're sure to find your favorite alcohol on this floor. There is also a service where the staff who are qualified as wine advisors and sake masters will suggest a dish that compliments your taste.

Save more with tax-free shopping!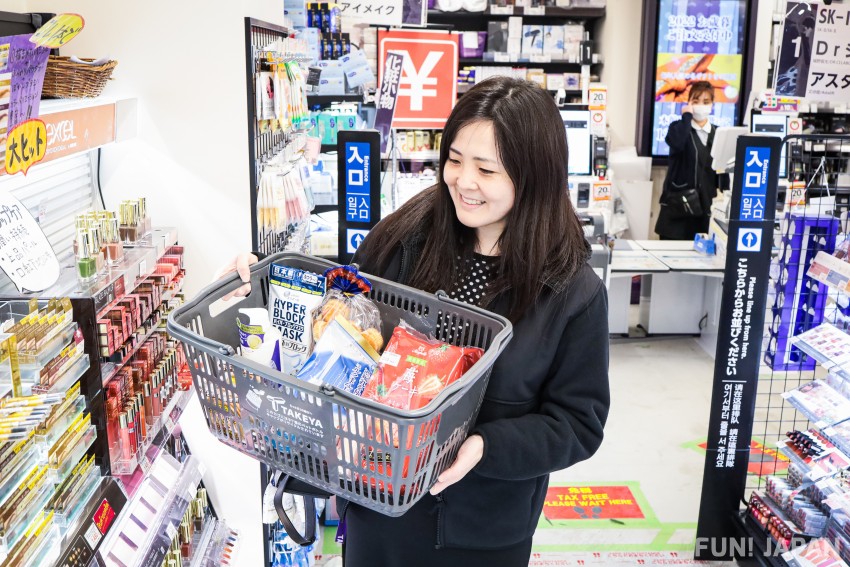 The items introduced above are only a small part of the wide variety of products that can be purchased at TAKEYA. With so many treasures in front, our staff even forget themselves and shopped with a filled basket♪
Here is one tip on how to shop at TAKEYA with the best deal - use the tax-free 10% OFF (8% OFF for some products), so you can get your savings! Let's hurry to "TAKEYA" in Okachimachi, Ueno!
TAKEYA Okachimachi Main Store
Address: 4-33-2 Taito, Taito-ku, Tokyo
Business hours:

【TAKEYA1】: 09:00 - 21:00
*B1F/B2F Summit floor only: 09:00 - 25:00
【TAKEYA3 & TAKEYA4】: 10:00 - 21:00
*2F and above: 10:00 - 19:00

Closed: January 1st
Official site: https://takeya.co.jp/english
[Survey] Traveling to Japan
Recommend