Where can I Store my Luggage in Shibuya?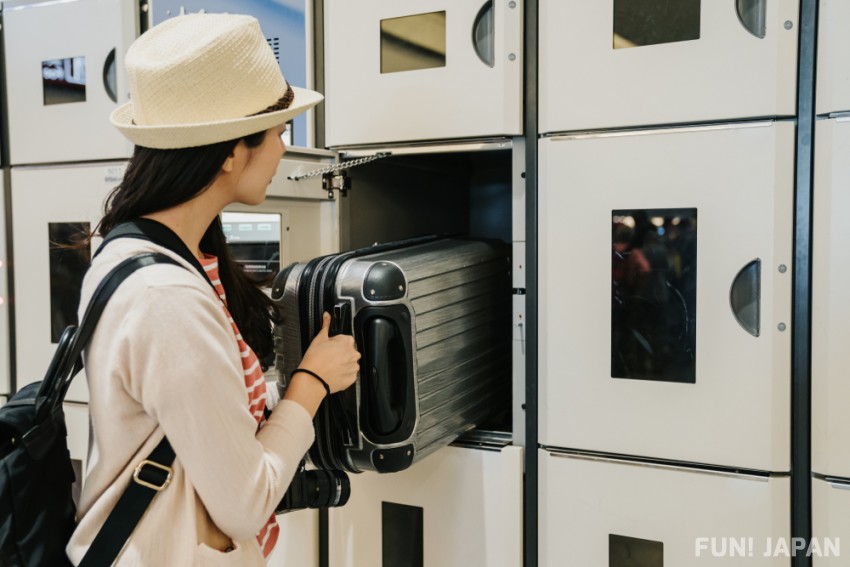 No matter if you want to go travelling directly right after you get off the plane, or you are hauling bags of loot after shopping, sometimes the suitcases and heavy bags are a nuisance, especially in overcrowded places like Shibuya in Tokyo. Therefore, coin lockers and temporary luggage storage services are convenient and useful for travelers. This article will introduce the locations you can store luggage in Shibuya so that you can fully enjoy your day comfortably.
Find Coin Lockers in Shibuya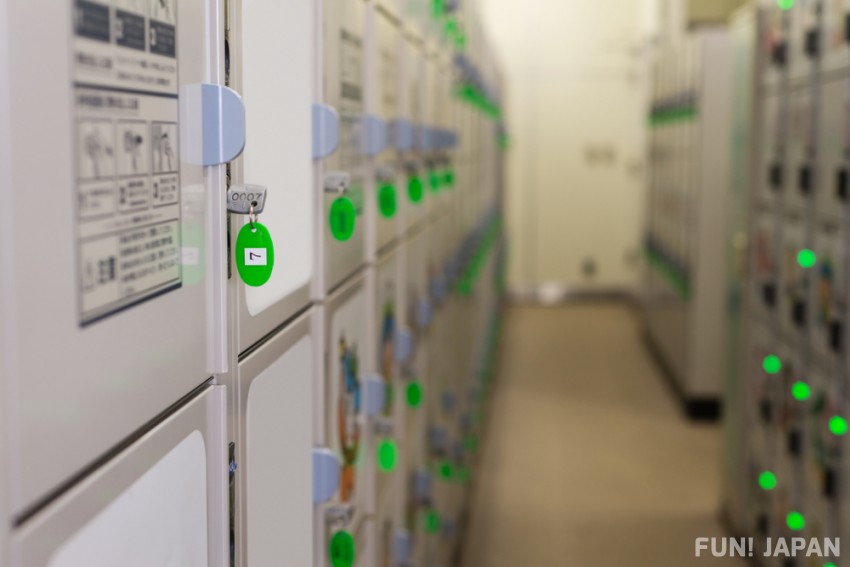 Locations
The coin lockers in Shibuya are located in many different places, but mainly near the Stations of different railway lines. There are 15 places, nearly 1,000 coin lockers in total around JR Shibuya station, Tokyo Metro Shibuya station and Keio Inokashira Line Shibuya station. However, they are usually fully used due to a huge number of tourists visiting Shibuya. For coin lockers in Japan, there are commonly three types of size with different price range, normally 300~400 yen for small sizes, 500 yen for medium sizes, 600-800 yen for large sizes.
The size and price of the coin lockers are as follows:
Small (300-400 yen): around 200~400 height x 340~355 width x 570~660 depth (mm)
Medium (500 yen): around 500~550 height x 340~355 width x 570~660 depth (mm)
Large (600-800 yen): around 840~860 height x 340~355 width x 570~660 depth (mm)
The coin lockers around Shibuya station are located in the following areas.
Locations
No. of Small Lockers

No. of Medium Lockers

No. of Large Lockers

JR: Nearby Hachiko

125 (300 yen)
32 (400 yen)

35 (500 yen)

10 (600 yen)
20 (700 yen)

JR: West Exit

45 (300 yen)
45 (400 yen) 

78 (500 yen)

16 (600 yen)

JR: Chuo Exit

36 (300 yen)

/

/

JR: Tamagawa Exit 

40 (300 yen)

/

/

Keio Inokashira Line Shibuya station
5 (300 yen)
47 (400 yen) 

16 (500 yen)

7 (800 yen)

| | | | |
| --- | --- | --- | --- |
| Tokyo Metro: Shibuya 109 Exit (A1, B) |  24 (400 yen) | 6 (500 yen)  | 16 (600 yen) |
| Tokyo Metro: Hachiko Exit (C) and Dogenzaka Exit (A2, D, E, F)  | 85 (400 yen) | 45 (500 yen) | 23 (600 yen) |
| Tokyo Metro: Miyamasuzaka Center Exit | 83 (400 yen) | 47 (500 yen)  | 14 (700 yen) |
| Tokyo Metro: Miyamasuzaka East Exit | 14 (400 yen) | 4 (500 yen) | / |

Recommended Places to Find Coin Lockers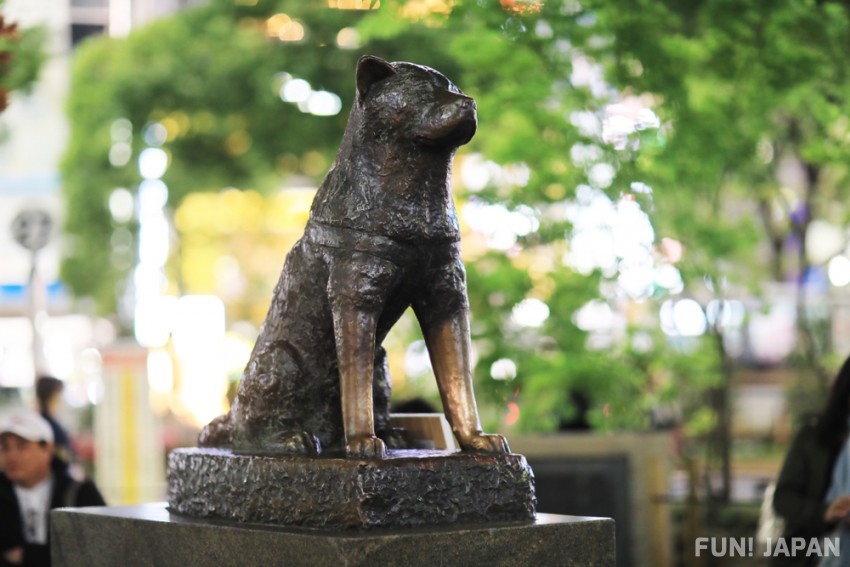 The coin lockers in Shibuya are always occupied, therefore it is recommended to search for those located underground as they are easily missed by others, especially the ones near Miyamasuzaka East Exit which is known as a hidden spot. However, if you are not good with directions, it is better for you to use the lockers near Hachiko as they are easy to find.
How to use Coin Lockers in Japan?
There are two types of coin lockers in Japan, one is a key-type, another one is a touchscreen-type. The former is the origin of coin lockers, so only cash (coins) is accepted. While cash and IC card like Suica or PASMO can be used to pay for touchscreen-type lockers.
Let's see the steps to use the two types of lockers in Japan.
Key-type Coin Lockers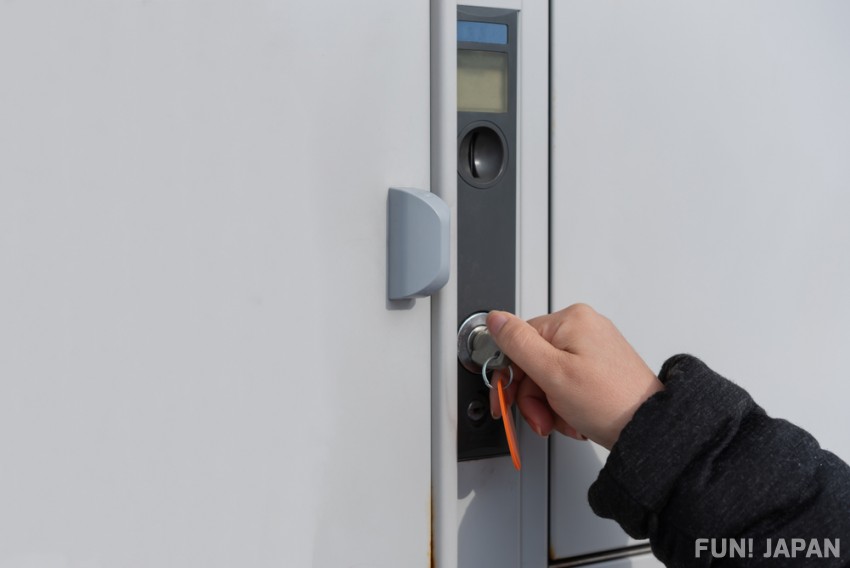 After putting your luggage into the locker, close the door properly and put the equivalent amount of coins into the locker. The key can be taken out if the paying amount is correct.
Touchscreen-type Coin Lockers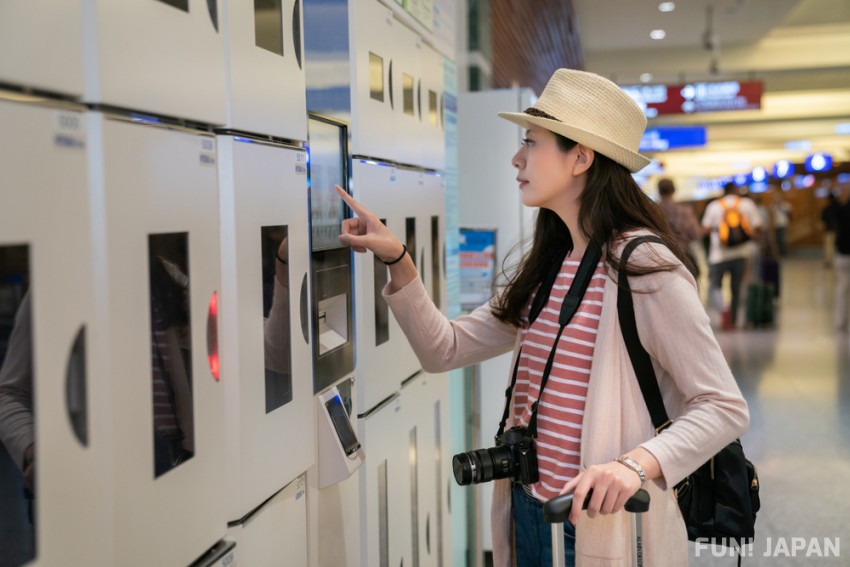 Put your luggage in and close the door, then choose the locker number and payment method. You can pay by cash or IC card. Be aware that if you pay by cash, password for taking out is printed on the receipt so please remember to take the receipt. When you take back your luggage, input the password or hold the IC card over the IC pad again to unlock the locker.
Storage Time of Coin Lockers
Beware that the 1-day locker does not exactly mean 24 hours, it counts from the day you use the locker till 01:00 or 02:00 at mid night or the close time of the place where the lockers are located. For example, if you pick up the luggage on the next day at 08:00, you need to pay for two days fee. When you take the luggage after paid storage time, insert the key, and put the extra charge that shown on the monitor above the keyhole. Then hold the door and turn the key to the right, you can then take your luggage back.
Luggage Storage Service in Shibuya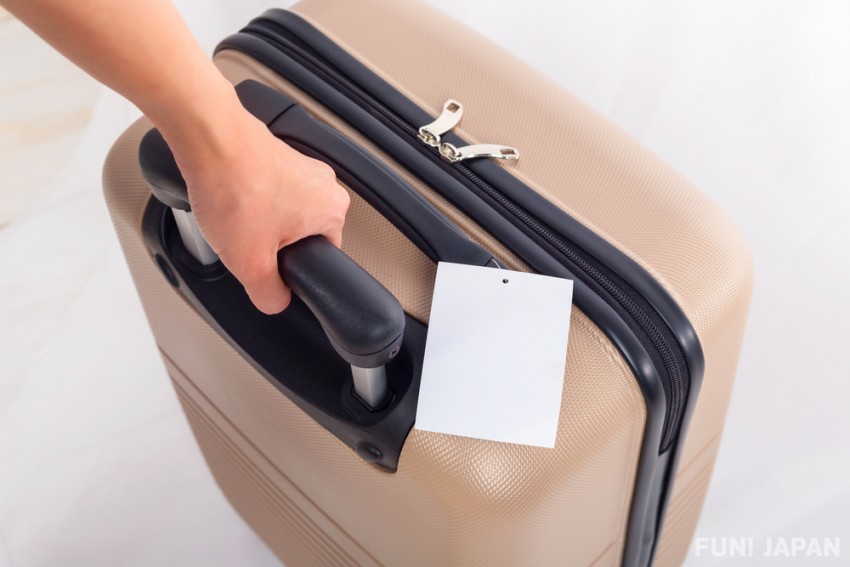 Temporary luggage storage (deposit) service is also convenient as you can make online reservations in advance. You do not need to worry if there are available lockers for you because you can reserve space for your luggage before going to Shibuya. However, the price is higher than that of coin lockers.
Locations
There are some stores where there are specialized for luggage deposit service and some other shops also provide this service.
Store Name
Price

Service Hour

WANDER COMPASS SHIBUYA Information Center

700 yen/ piece


10:00 – 18:00※

Sun Ticket's luggage storage service 

700 yen/ piece
(500 yen for 2 hours) 

10:00 – 19:00

BAG STOP in Shibuchika

700 yen/ piece

10:00 – 21:00

Ecbo Cloak

400 yen/ piece (bag size)
700 yen/ piece (suitcase size) 

Depends on which store

 (※To prevent and minimize the spread of the Coronavirus, our business hours will be changed from 6/1(Mon) for the time being.)
How to use Temporary Luggage Storage Service in Japan?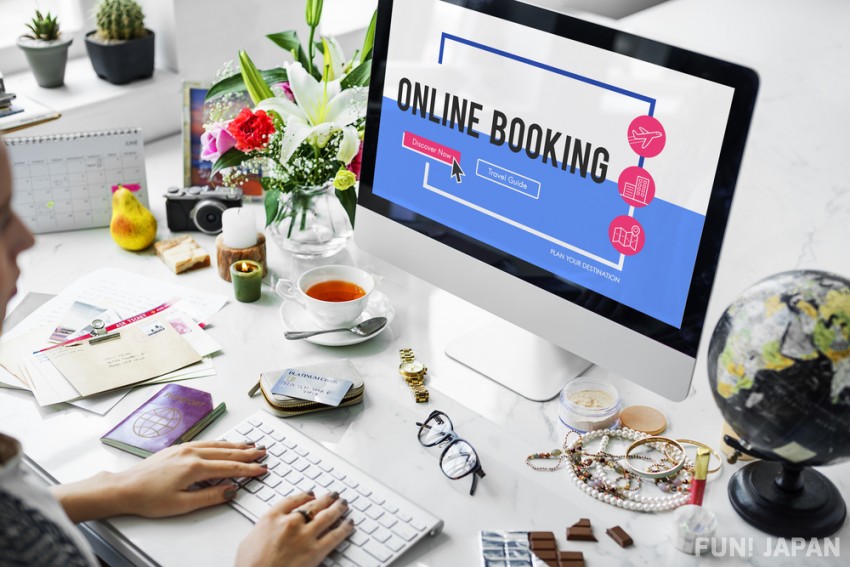 Reservation is required for particular luggage deposit services, while you can also walk-in to some of the stores. Be sure to check the reservation details in advance. Usually, you need to fill-in a reservation form and provide contact information in case there are any problems with your luggage, for example, the customers do not get back their luggage before business hours.
Should I use Coin Lockers or Luggage Storage Service?
There are pros and cons for both coin lockers and luggage storage (deposit) service. If you are a well-planned traveler or someone who is not good with directions, luggage storage services would be perfect for you. It saves the time searching for coin lockers and you can make sure the vacancy and availability of size beforehand.
On the other hand, for someone who has a limited budget or wants to enjoy the night life in Shibuya, a coin locker is recommended. The price of luggage storage service is usually fixed for any size of the baggage, but you can choose the small-sized coin lockers with lower prices for smaller baggage. Moreover, many of the storage service stores closed at a specific time, if you would like to enjoy night life in Shibuya, it is better to use coin lockers, most of which can be used until late at night. 
[Survey] Traveling to Japan
Recommend