Recommended hot spring facilities in the Tokyo's 23 wards, the area with "highest density of hot springs in Japan" + 3 nearby hot spring areas
Are you one of those who think that Tokyo, one of the world's leading tourist cities, has only a handful of hot springs? However, in terms of the number of public baths that use hot springs per 10 square kilometers, Tokyo ranks fourth among the 47 prefectures in Japan. The top three prefectures are Kanagawa, Oita and Shizuoka. Moreover, if narrowed down to only the 23 wards of Tokyo, it ranks first in Japan! We will introduce the characteristics of hot springs that you can easily enter in Tokyo and the recommended facilities.

Ota City has the most hot springs in Tokyo!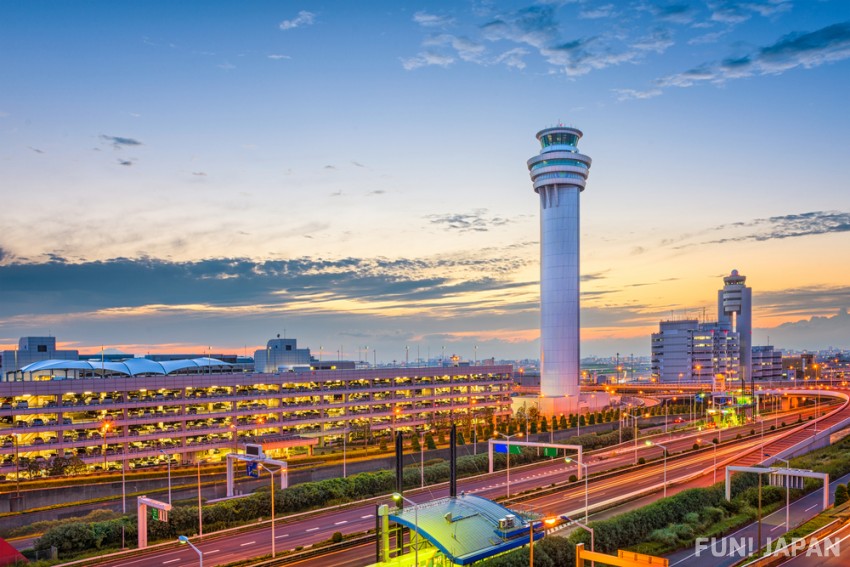 There are several ways to compare hot springs - Hokkaido ranks first in terms of the number of hot spring areas. However, when it comes to density, the 23 wards of Tokyo rank first. As of 2020, there are 114 locations! Ota City, where Haneda Airport is located, has the most facilities. The number of facilities is so large that it is called "Ota-ku Onsenkyo" (大田区温泉郷 - Ota City Hot Spring Town). Most of them are public baths, called Sento (銭湯), using hot springs that were founded during and after World War II and have continued to operate. The onsen facilities in Ota City are characterized by their convenience and the fact that many of them are open from 6:00 in the morning or until late at night, as they have been rooted in the local community for many years.

The characteristic of many hot springs in Ota City is "kuro-yu" in dark brown hot water. It has a cleansing effect that dissolves dead skin cells, so it is highly rated as a "beauty hot spring" that makes your skin smooth after bathing.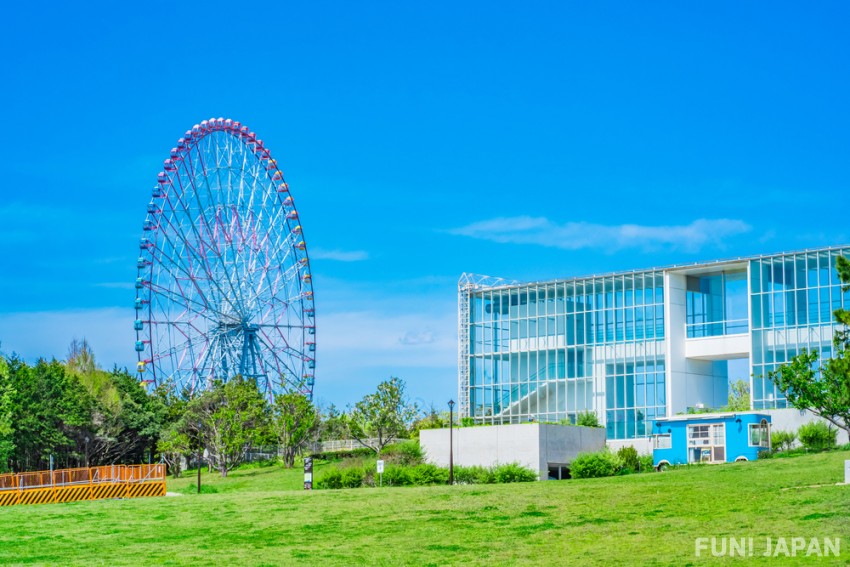 Other than Ota City, Edogawa City, Itabashi City, Setagaya City, and etc. are also famous for hosting many hot springs. Especially in Edogawa City, a battleground for sento public baths, there is the oldest sento in Tokyo, "Akebonoyu", founded in the Edo period in 1773, and the second oldest, "Tsurunoyu".
The best 3 facilities where you can enjoy hot springs, selected according to purpose by the editorial department
It is unfortunate that Ooedo Onsen Monogatari in Odaiba, Tokyo, has closed down in September 2021. However, there are many other facilities where you can enjoy hot springs and baths while staying within the city center. Below we will navigate you to three hot springs, from long-established public baths to luxurious hot spring inns.

"Kaiseiyu": a long-established public bath in Ota City since 1929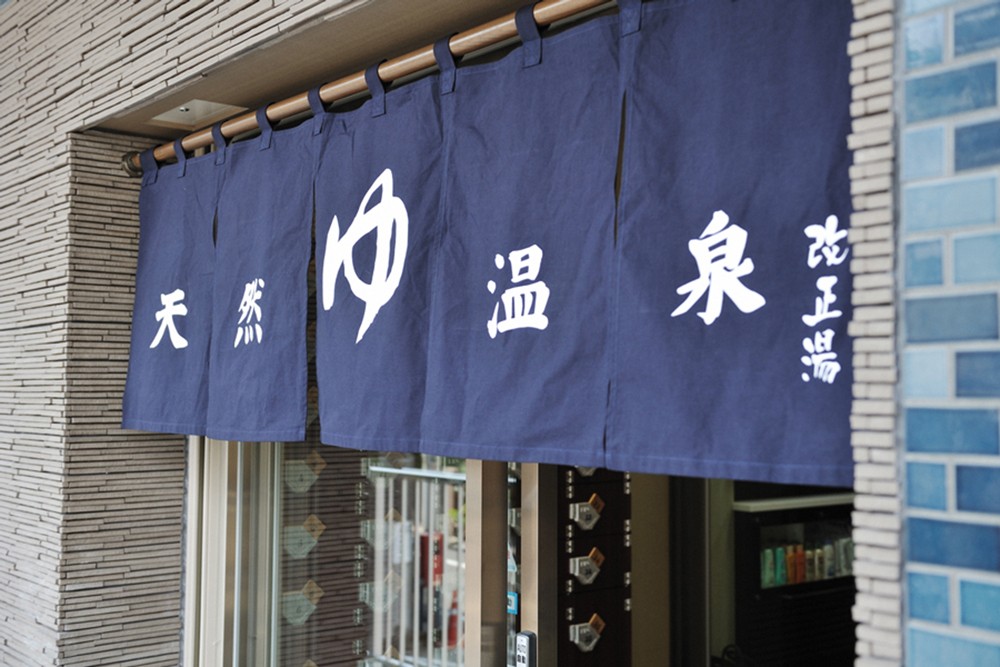 "Kaiseiyu" (改正湯) is a long-established public bath founded in 1929. The hot water of this public bath is black and contains organic matter derived from ancient plants similar to moor spring, thus helps dissolving dead skin cells and making your skin smooth.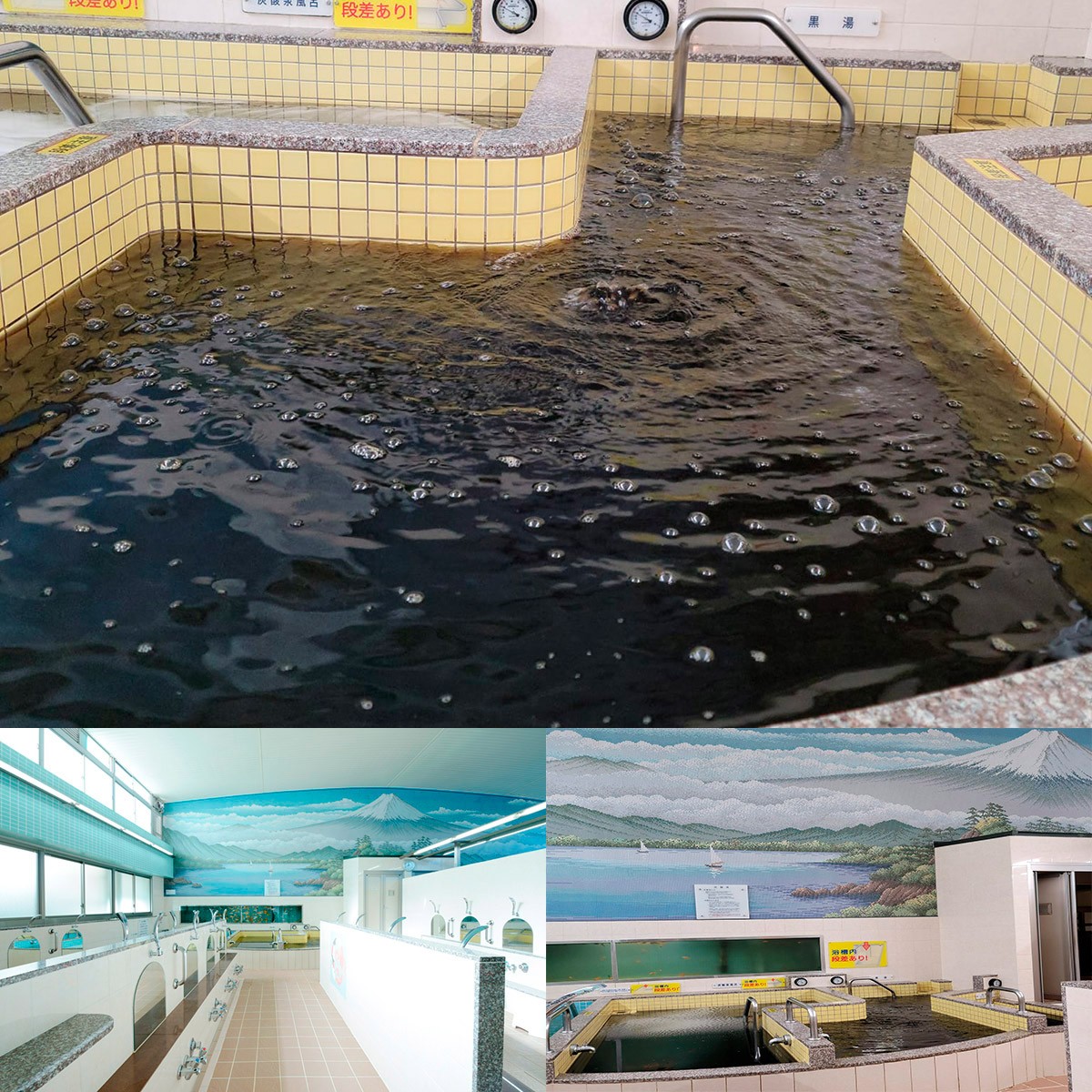 The black carbonated spring is made by adding a carbonated spring that promotes blood circulation to this black hot water. This is the sento's original hot water that you won't find anywhere else. It can be expected to alleviate the symptoms of circulatory diseases, stiff shoulders, and improve blood circulation disorders.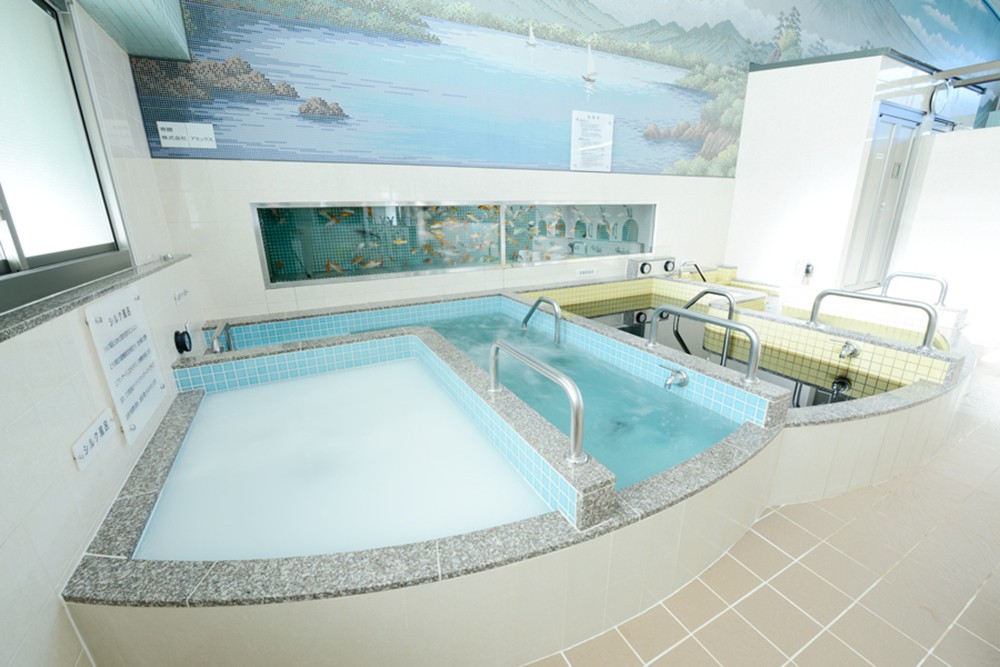 And in front of the bathtub are cute fish swimming in the tank. It is a hot spring where you can feel soothed by colorful fish.

Spot Information
Address: 5-10-5 Nishikamata, Ota City, Tokyo
Opening hours: 15:00-23:30
Closed: Every Friday
Price: Adults 500 yen / Juniors 200 yen / Children 100 yen
"Izumi Tenku no Yu Ariake Garden": a large-scale hot spring facility boasting an area of approximately 3,000 square meters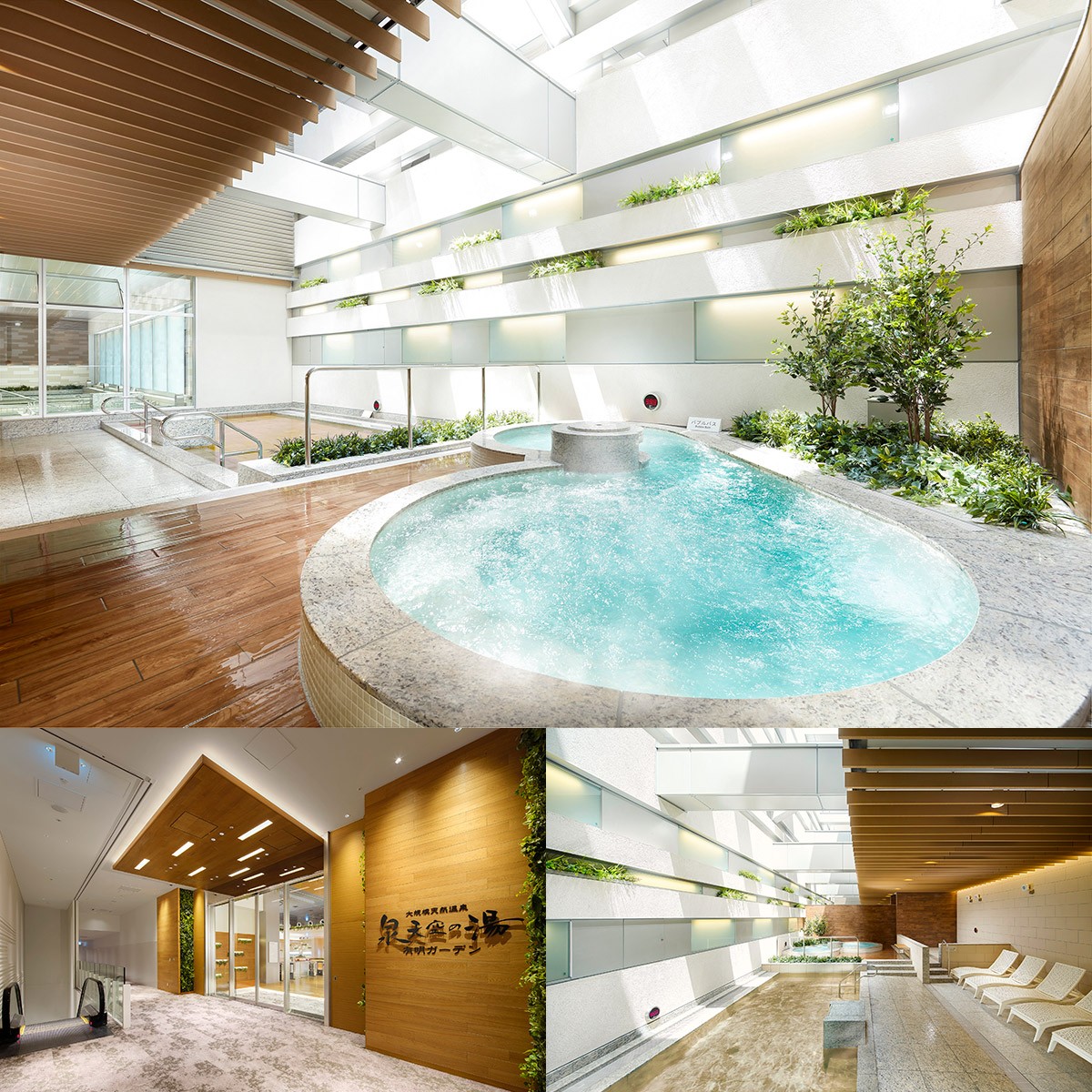 "Izumi Tenku no Yu Ariake Garden" (泉天空の湯 有明ガーデン) is a place where you can enjoy a variety of baths and bedrock baths. In the open-air bath, wrapping around your body is the natural hot spring with excellent moisturizing properties that makes you look forward to your skin after bathing.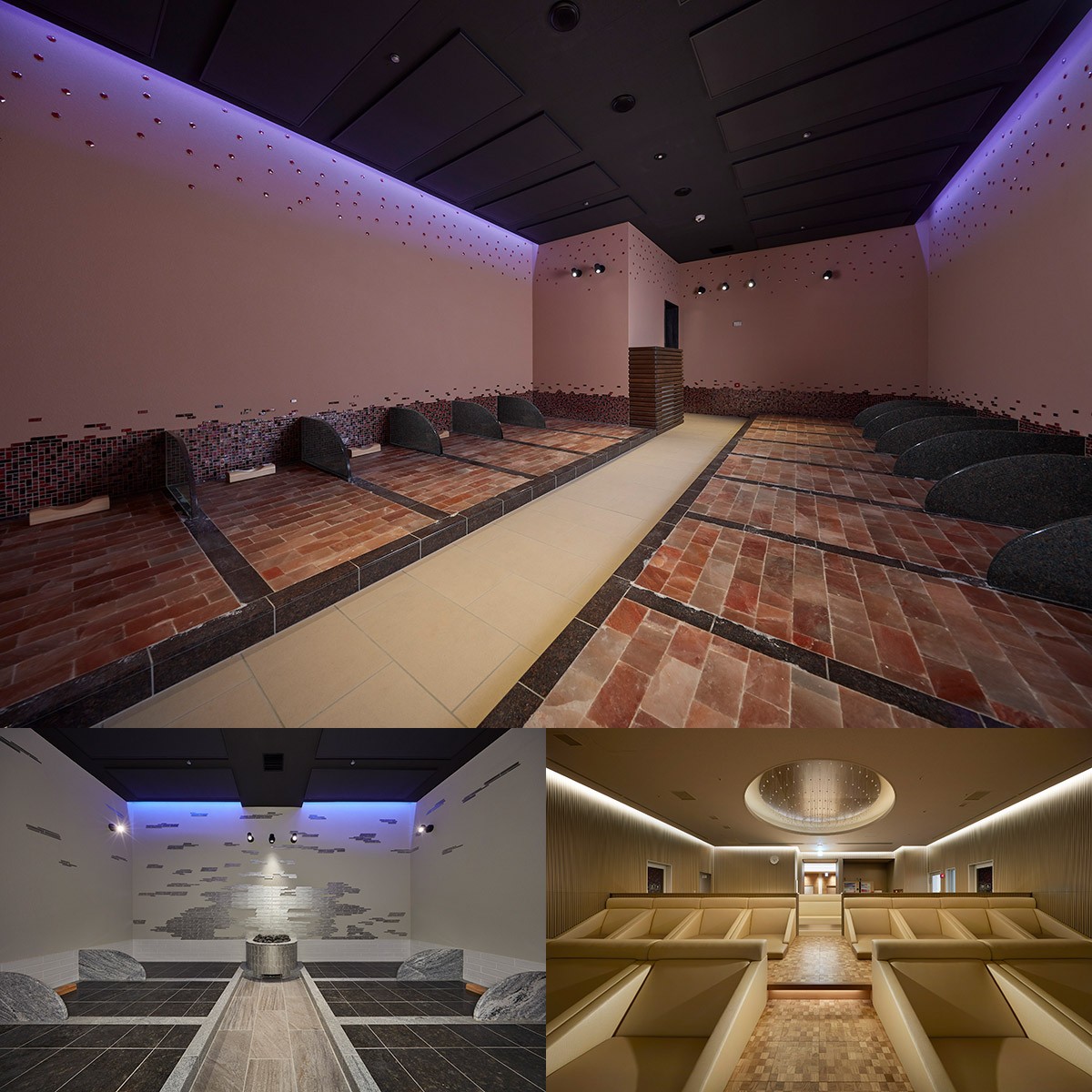 In the bedrock bath, you can experience soothing effect with natural stones such as rock salt, maifan stone, and tourmaline ore.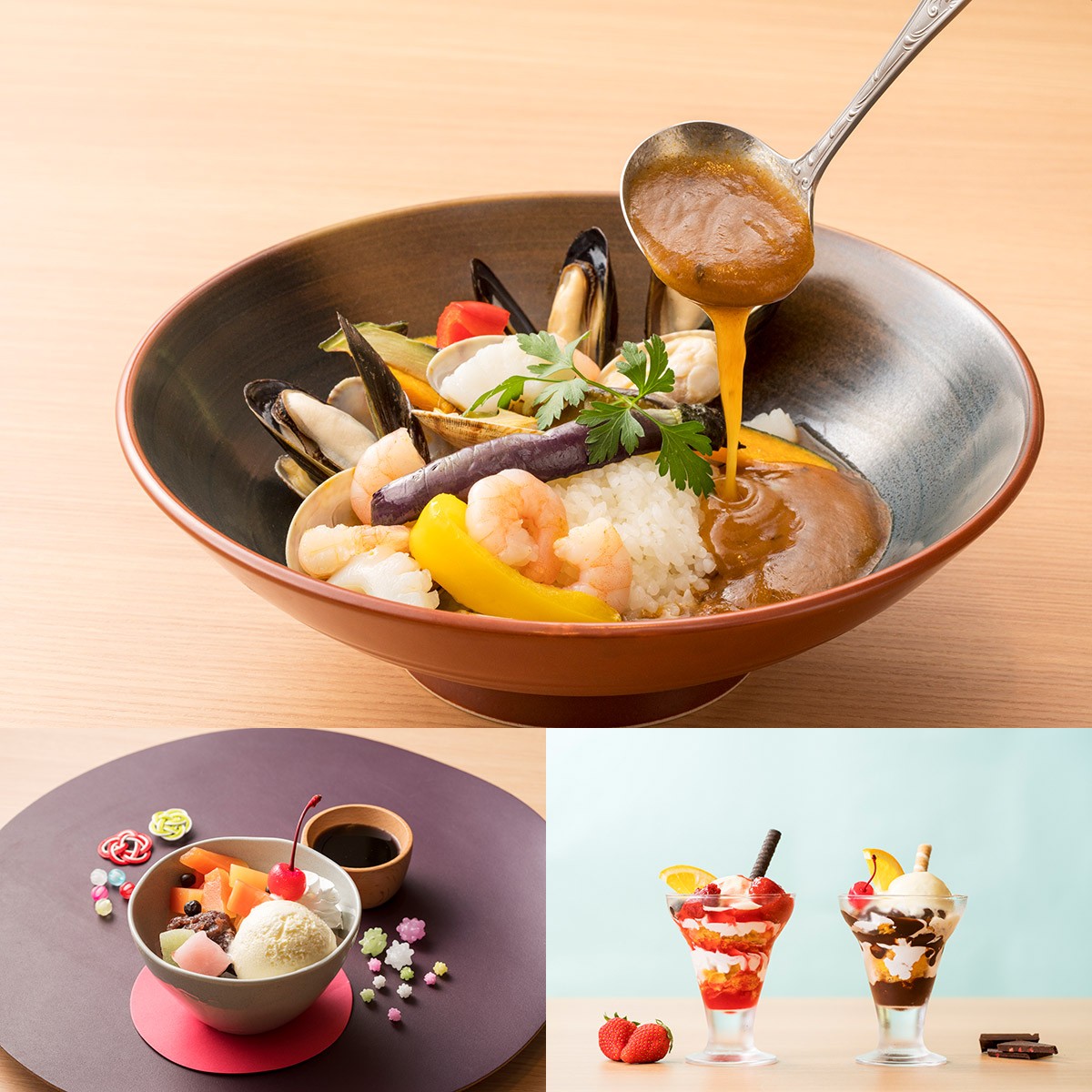 Sate your hunger with hotel-made seafood soup curry and other delicious dishes. Sweets are also available at the drink counter.

Chill out around the lounge after taking a bath, or feel like a princess in the women-only mermaid living room. It is a hot spring that you can enjoy endlessly.

Spot Information
Address: 5F of Mall & Spa, 2-1-7 Ariake, Koto City, Tokyo
Business hours:

Facility business hours: Open 24 hours (entrance reception: 05:00 to 01:00 of the next day)
Large public bath/sauna: 05:00 - 01:30 of the next day
Bedrock bath: 08:00-24:00 (Last reception 23:30)
Ariake Kitchen & Drink Counter: 11:30-22:00 (Ariake Kitchen last order 21:30)

Price: Adults: 2,200 yen on weekdays, 2,800 yen on weekends and holidays / Children (4 years old to elementary school students): 1,300 yen on any day
"Yuen Bettei Daita": the hot spring ryokan closest to the city center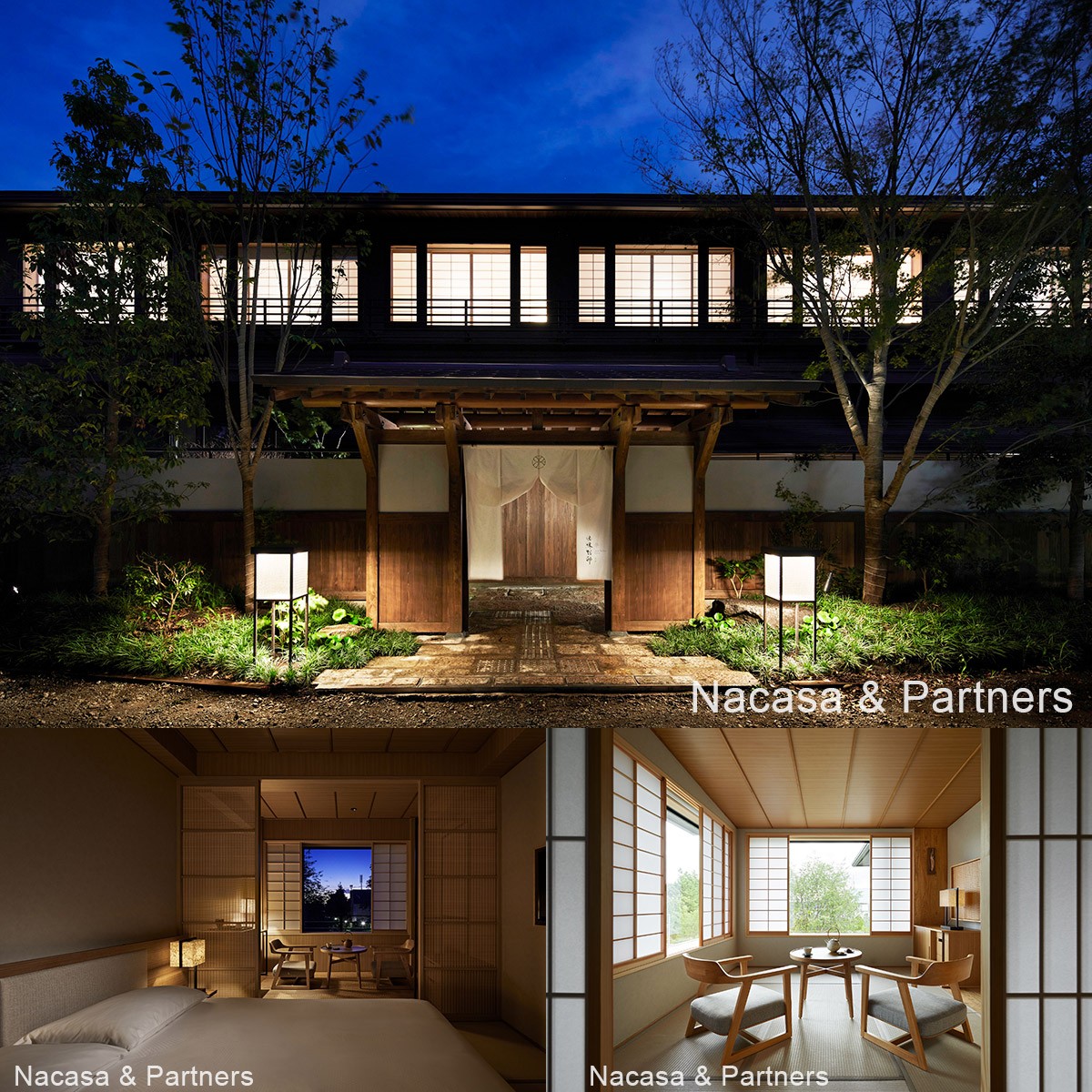 "Yuen Bettei Daita" (由縁別邸 代田) is a Japanese inn resembling a hot spring resort in a mountain village that can be reached in a mere 10 minutes from the city center. Combining traditional and modern aesthetics, the comfortable guest rooms offer a pleasant tranquility with green spaces and gardens that can be seen from the rooms.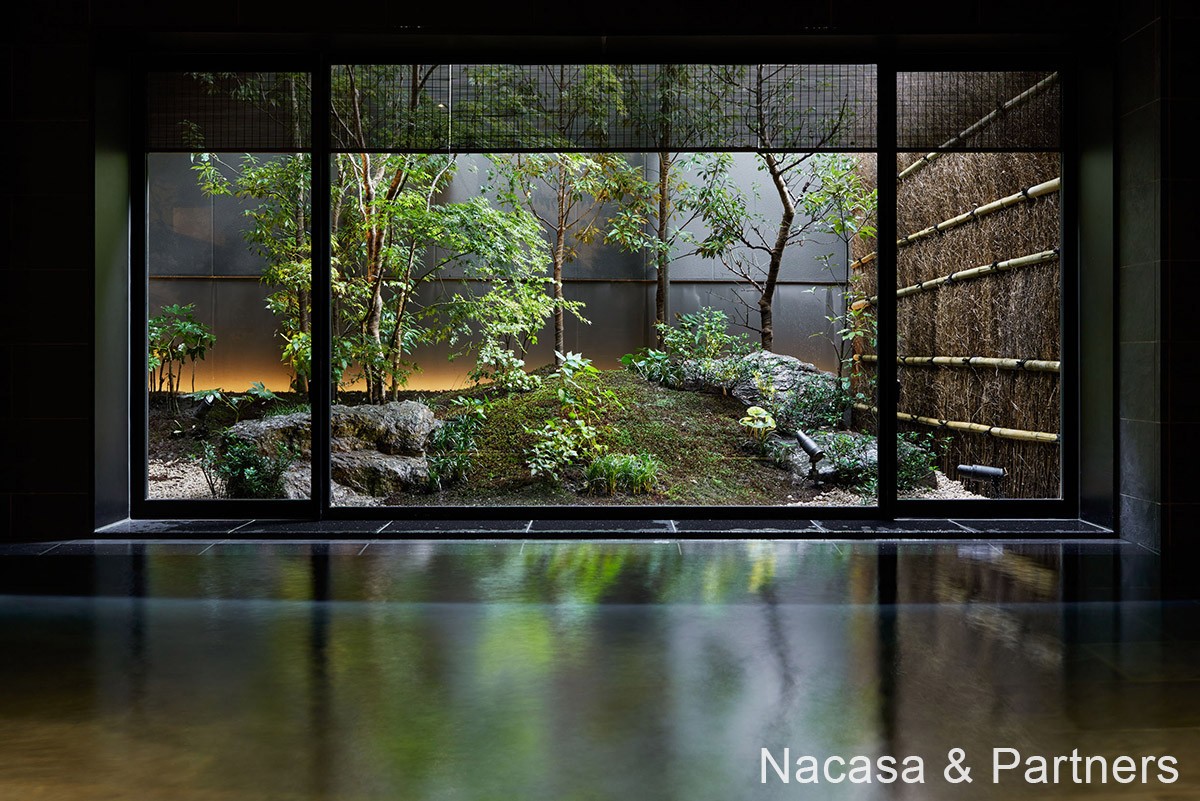 In the open-air bath with a view of the painting-like courtyard, you can bathe in the hot springs with water brought from Hakone's Ashinoko Onsen.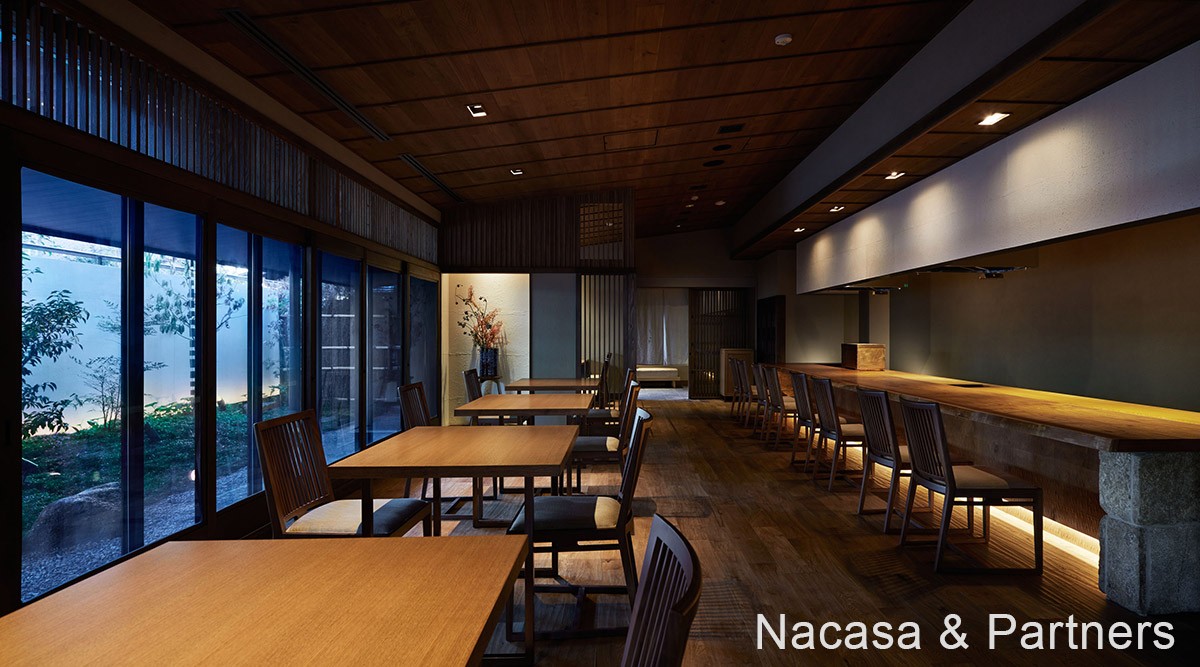 For meals, you can enjoy a kaiseki course (Japanese traditional multi-course) prepared with devotion by the chef who specializes in Japanese cuisine, using seasonal ingredients from all over Japan. This is an inn that will give you a comfortable rest.

Spot Information
Address: 2-31-26 Daita, Setagaya City, Tokyo

Business hours: * The large public bath is a set with food and drink, and welcomes travelers on a day trip.

[Morning] Weekdays 09:00-13:00 (Last entry 12:30), Weekends and holidays 09:00-14:00 (Last entry 13:30)
[Afternoon] Any day 16:00-22:00 (Last entry 21:30)

Price: Day trip hot bath + Tea Pavilion (Weekdays, no guest room use) starting from 2,850 yen
Average room rate: 27,500 yen (1 person per room without meals)
Don't miss the hot springs that can be reached in about an hour from Tokyo!
The good access from central Tokyo to neibouring prefectures makes it convenient for a Tokyo hot spring day trip. So why not make a little side trip to one of these onsen towns?

Atami (Shizuoka Prefecture)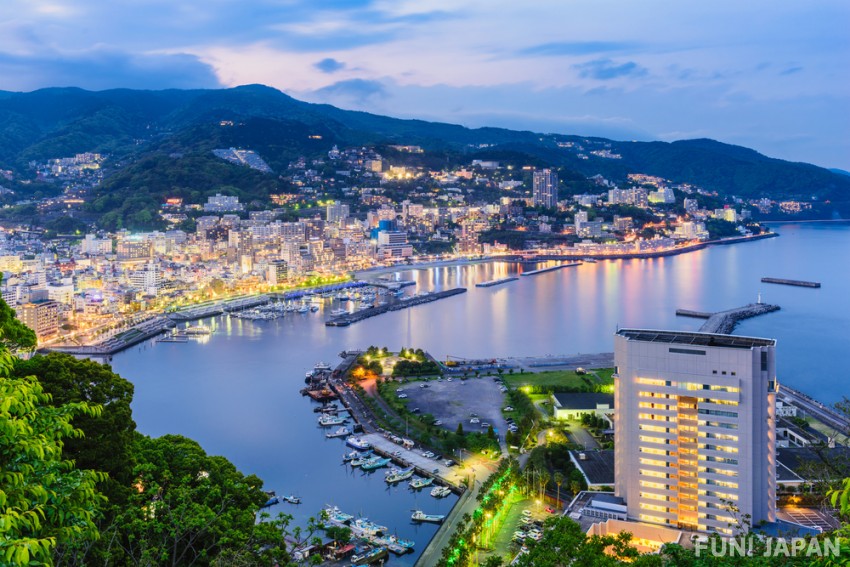 "Atami" (熱海), located on the east side of the Izu Peninsula, is a hot spring resort boasting an abundant amount of water and more than 500 hot spring sources. You can experience multiple spring qualities, mainly chloride springs. Since the sea and mountains are close by, gourmet dishes using local ingredients are exquisite. Seasonal events such as fireworks displays and cherry blossom festivals are not to missed.

Access from Tokyo
About 40 minutes by Shinkansen from Tokyo Station
Related Articles
Hakone (Kanagawa Prefecture)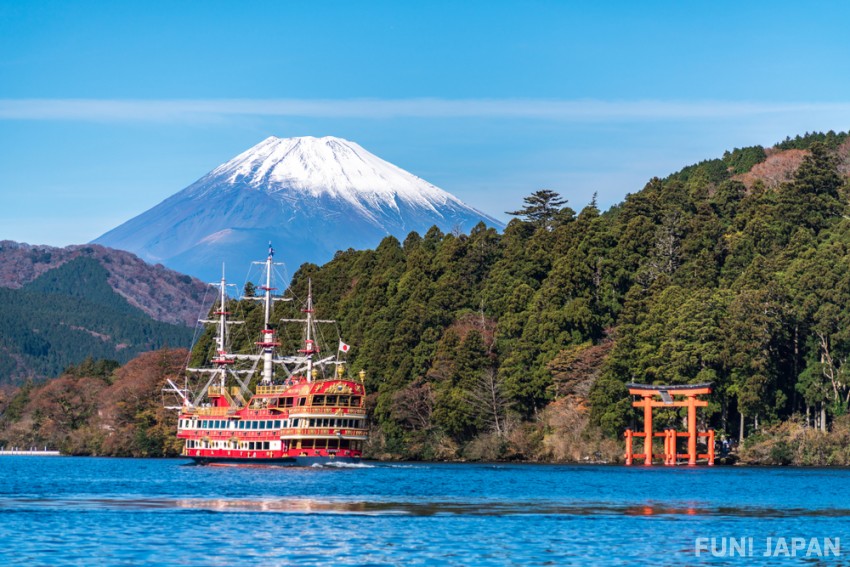 Hakone (箱根) is a hot spring area that boasts the fifth largest amount of spring water in Japan. Unique hot springs gush out from all over Mt. Hakone, which is rich in variety. Its charm is that there are many types of spring quality and many types of effects to enjoy. There are also plenty of places to see such as majestic nature, museums, and beautiful caldera lakes.

Access from Tokyo
About 1 hour and 10 minutes from Tokyo Station by Shinkansen and JR via Odawara
Related Article
Lake Kawaguchi (Yamanashi Prefecture)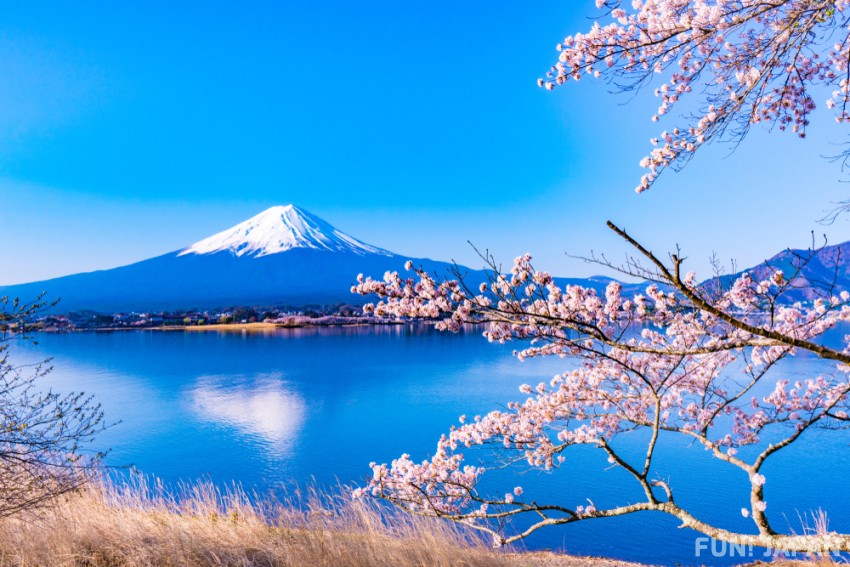 Opened in 1994, the hot spring of "Kawaguchiko" (河口湖) is the closest hot spring resort to Mt. Fuji. Sulfate springs here are effective for neuralgia and muscle pain. Thanks to the vistas of Mt. Fuji that change with time and season, it boasts high popularity among hot spring lovers. It is a recreationa area where you can enjoy leisure activities on the lake and the nearby amusement park.
Access from Tokyo
About 2 hours and 20 minutes by JR from JR Tokyo Station
[Survey] Traveling to Japan
Recommend