7 Things You Should Know Before Visiting Tokyo!
Tokyo is the capital of Japan, a city where visitors are sure to drop by to see the hustle and bustle of the city. Tokyo is also at the forefront of gourmet and fashion trends and is so full of charm that it's just almost impossible to experience everything there is during just a single stay. This time, we'll introduce some basic knowledge about Tokyo, summing up everything from sightseeing information to temperature, and even traffic information.

Places to Visit in Tokyo
Are you a team "Tokyo Tower" or are you a "Tokyo Sky Tree (R)" person?
When visiting Tokyo, you'll want to stop by one of these towers. The red Tokyo Tower has been featured in countless photos, in combination with Zojo-ji Temple, many of these photos are taken with upward facing angles. At night, Tokyo Sky Tree (R), which emits cool colored lights, is in a place where you can walk from Asakusa.
Both of them have an observation deck, a restaurant, and a souvenir shop, but Tokyo Sky Tree (R) also has a huge shopping mall, and in recent years there have been an increasing number of international visitors here.
Spot Information
Name:東京タワーTokyo Tower

Address:4-2-8 Shibakoen, Minato-ku, Tokyo 105-0011
Access:

About 5 minutes on foot from Akabanebashi Gate at Akabanebashi Station on the Toei Oedo Line
About 7 minutes on foot from Exit 2 at Kamiyacho Station on the Tokyo Metro Hibiya Line
About 6 minutes on foot from Exit A1 of the Toei Mita Line Onarimon Station
Spot Information
Name:Tokyo SKYTREE®

Address:1-1-2 Oshiage, Sumida-ku, Tokyo 101-0045

Access:

Tobu Sky Tree Line's Tokyou Sky Tree Station
Directly connected to Oshiage Station (in front of Tokyo SKYTREE®) on the Tokyo Metro Hanzomon line
Tokyo Imperial Palace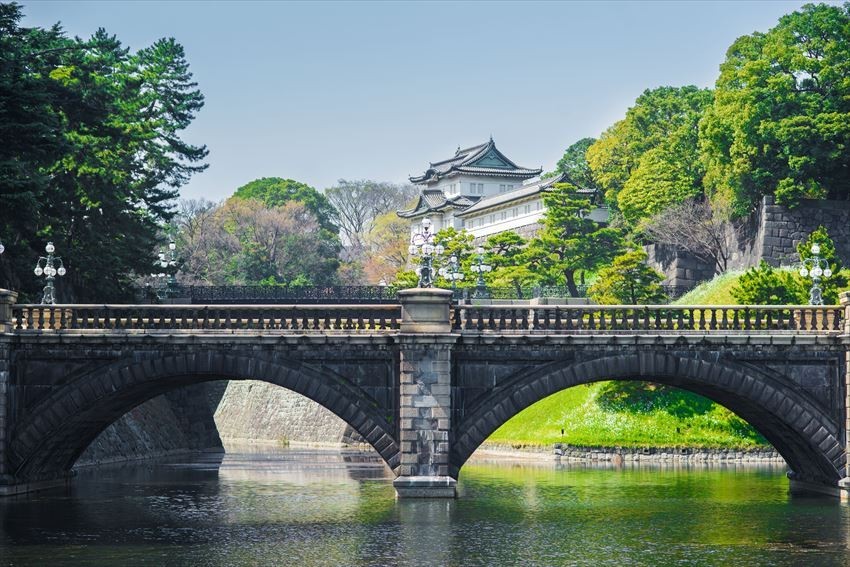 If you're thinking of a spot that has been indispensable to Tokyo's tourism since long ago, one must mention Tokyo Imperial Palace. The Imperial Palace was originally known as the residence of the Tokugawa Shogunate (Edo castle), where the Japanese Emperor and Empress would reside. There is a moat that surrounds the site, where you can see ducks gracefully swimming along its waters. The weeping cherry blossoms are beautiful in the Spring and the Summer they are full of dense greenery. While staying in the middle of the city, simply by stepping onto the premises, you'll enter a moment of serenity and tranquility.
Spot Information
Name:Tokyo Imperial Palace

Address:1-1 Chiyoda Chiyoda-ku, Tokyo

Access:To Sakashita-mon Gate

from subway Chiyoda Line Nijubashi-mae Station (Exit 6): 15-minute walk
from subway Mita Line Otemachi Station (Exit D2): 15-minute walk
from JR Line Tokyo Station (Marunouchi Central Exit): 20-minute walk
Tsukiji Fish Market
Since Japan is famous for sushi, tours of the Tsukiji fish market are very popular with travelers visiting. There are many shops where ordinary people can buy raw fish, dry goods such as seaweed and bonito flakes and even processed products such as furikake (rice seasonings). It is a perfect place for finding tasty souvenirs that are unique to Japan. It is also an area where you can eat sushi, seafood rice bowls, hotpot and other delicious items. So while you're in the area, you should definitely take advantage of Tsukiji's fresh seafood.
Spot Information
Name: Tsukiji Fish Market

Address:5-2-1 Tsukiji, Chuo-ku, Tokyo 104-8403 (Moving to Toyosu area in October 2018)

Access:

About 1 minute on foot from Tsukiji Ichiba Station on the Tobu Oedo Line, exit A1
About 1 minute on foot from Tsukiji Station on the Tokyo Metro Hibiya line, exit 1 and exit 2
About 5 minutes on foot from Higashi Ginza Station on the Toei Oedo Line, Tokyo Metro Hibiya Line, Toei Asakusa Line, exit 5 and exit 6
Even More Tokyo Attractions
Although it is a big city, it is said that there are nearly 3,000 temples in Tokyo alone! A combination of modern buildings and traditional architecture, shrines and temples with their charming and historical appearances, will make you feel the beauty of the old and the new Japan.
For example; the combination of Asakusa Temple and Sky Tree, Zojo-ji Temple and Tokyo Tower is highly popular among visitors who come to Japan.
In Tokyo alone there are more than 100 museums and over 10 famous amusement parks scattered around the city. There is also an abundance of small art galleries which feature beautiful artwork and sculptures for you to see. If you're interested in history and art, then while visiting Tokyo you should definitely include a visit to some of these amazing attractions, however, you may need to come back more than once as it is impossible to enjoy them all in one trip! You might be surprised to learn that Tokyo Disney Resort is actually located next to Tokyo in Chiba Prefecture. It is a popular spot for visitors to Japan as well locals, as it can be reached in about an hour from Tokyo.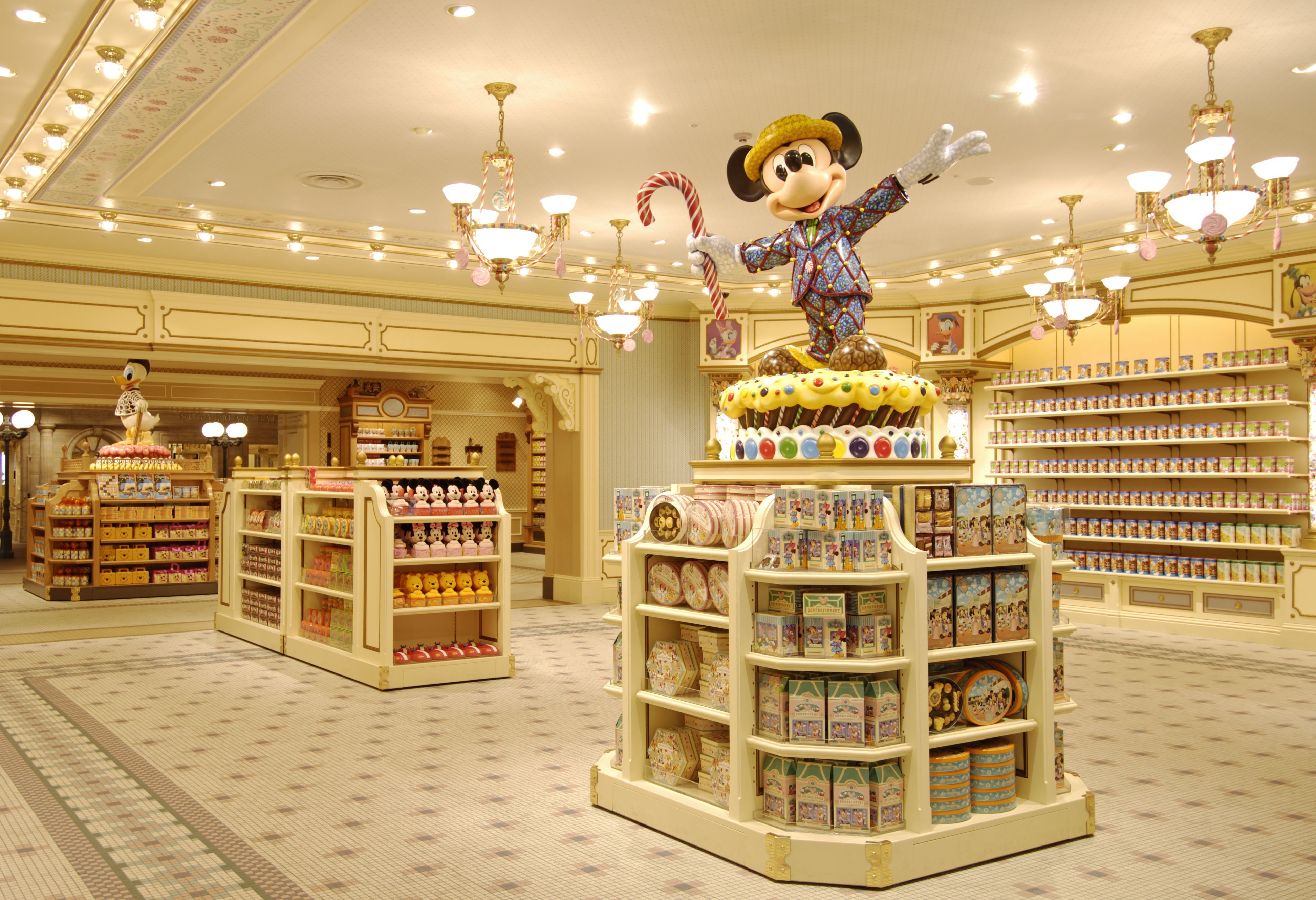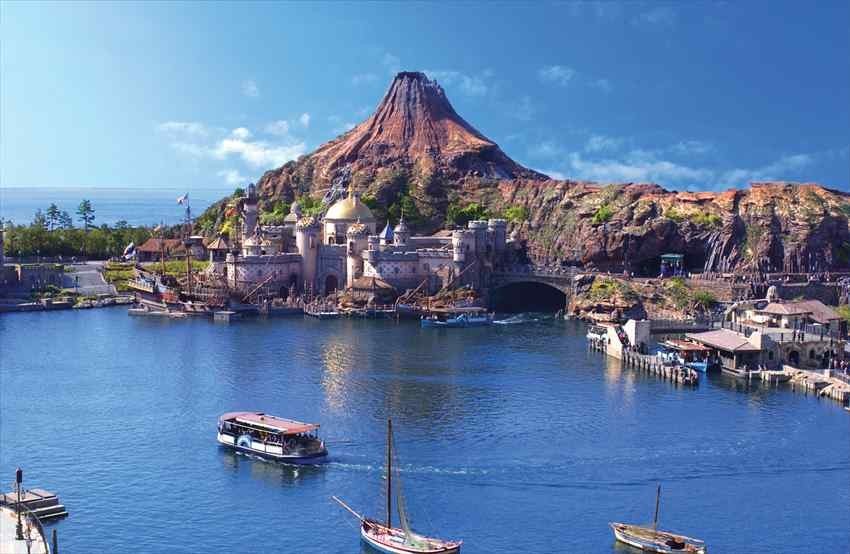 Additionally, around the main stations, there are many department stores and shopping malls, with a variety of brands and products that you can make the most of even if you're just on a short visit and simply wanting to enjoy some shopping.
Restaurants in Tokyo and Tokyo Shopping Guide! From The Affordable to the Expensive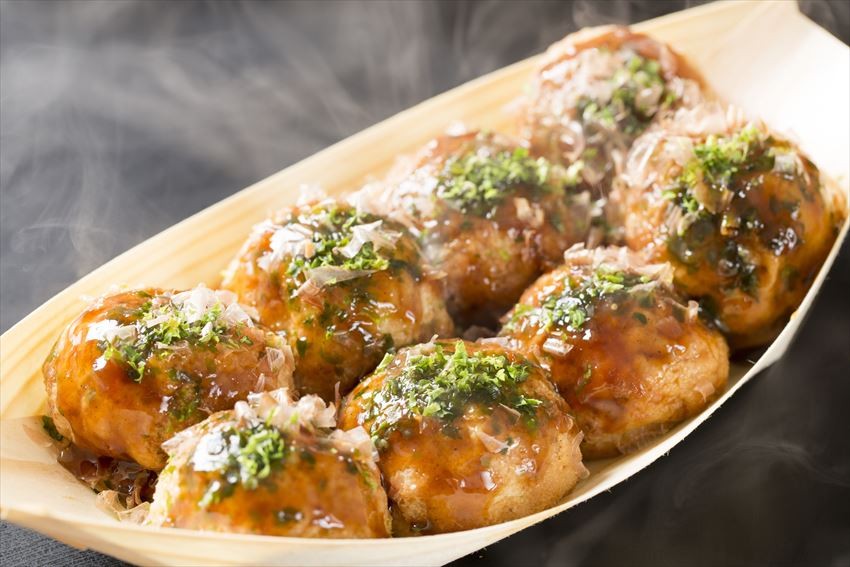 It is said that there are more than 80,000 restaurants in Tokyo, which can vary from casual to exclusive. There are many casual eateries such as fast food shops, international cuisine, Japanese soba and takoyaki (grilled octopus balls), ramen shops, and other Japanese food, as well as family restaurants and shopping mall food courts.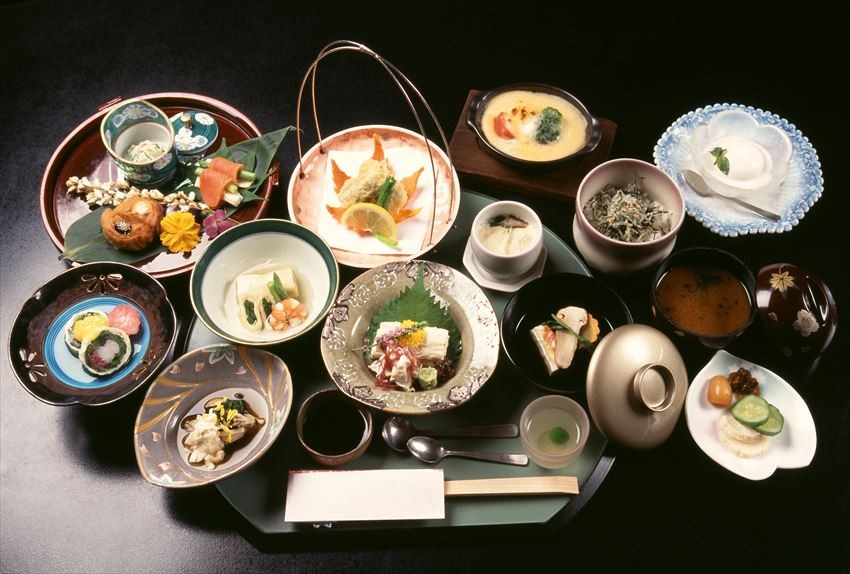 Meanwhile, at Japanese izakaya, you can enjoy Japanese cuisine for 3000 yen per person for dinner, featuring a wide range of Japanese dishes. Alternatively, for about 20,000 yen per person, you can try fine Kaiseki (set course) cuisine. Please research beforehand in FUN! JAPAN or a guidebook if needed and take advantage of all the delicious food Tokyo has to offer!
Tokyo Fashion - Where To Find Your Style
Tokyo is also known as the fashion capital of Japan. Japanese fashion differs depending on the area and age group, so clothes, shoes, and accessories are sold accordingly. Generally speaking; Ginza is an elegant and fashionable area, usually filled with the older generations, while younger people prefer to gather in Tokyo's modern fashion and style districts of Shibuya and Harajuku. Marunouchi and Shinjuku are filled with businesspersons, so you'll see a plenty of sharp-looking suits and jackets. It can be said that there are many fashion-laden areas all over the city.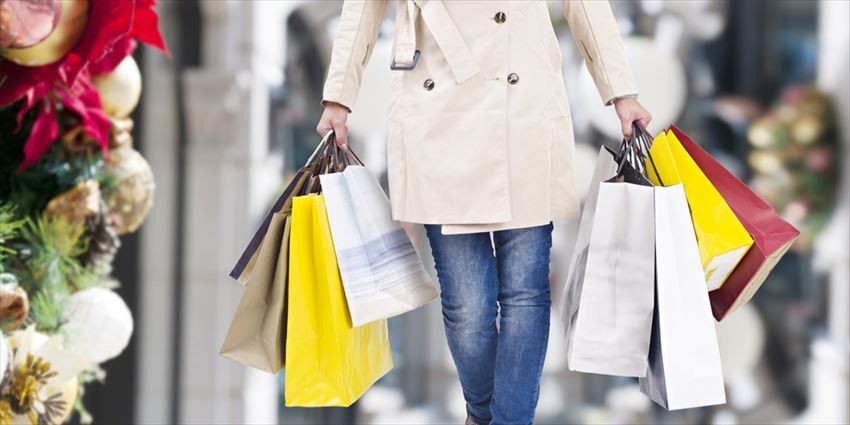 If you specifically want to buy fashion items, rather than visiting a department store in that area, we recommend the street-level shops or a shopping mall. For example; GINZA SIX in Ginza, 109 in Shibuya, Laforet in Harajuku, Marunouchi Building in Marunouchi, and so on.
Hotels in Tokyo
There are nearly 3000 accommodation facilities in Tokyo. There are many styles of hotels, including business hotels. In some of these hotels, you will have access to facilities such as hot springs, something that you may only ever experience in Japan. Capsule hotels are known for being an accommodation particularly unique to Japan, they have become rather popular with tourists for the unique and interesting experience that they offer.
Weather and Temperature in Tokyo
Because there are four distinct seasons, enjoying the unique scenery and food of Japan during each season is also one of the attractions of Tokyo. 

Spring (March, April and May)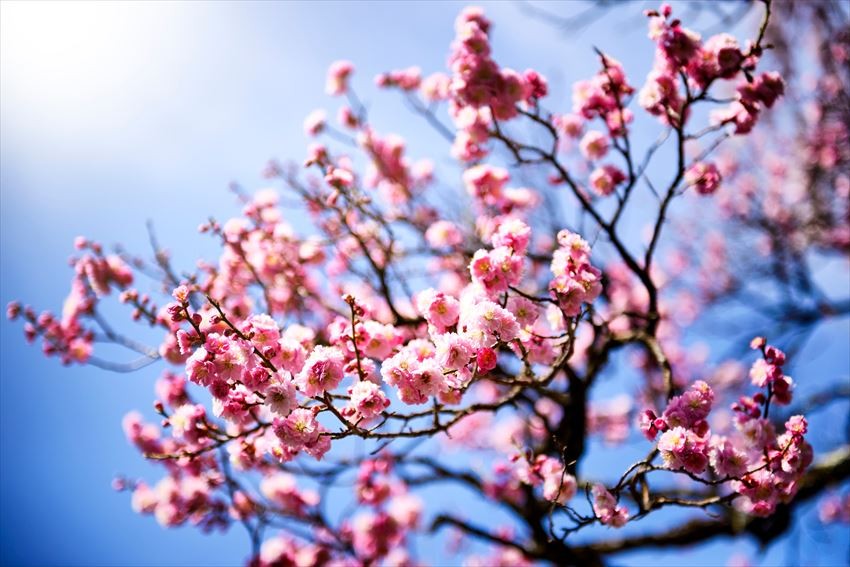 It gets warmer throughout the day during the Spring, during this period, plums, cherry blossoms, nemophila, and wisteria flower one after another, adding beautiful colors to the landscape. There are days that are less than 10 degrees Celsius in March, but there are also days in May that exceed 20 degrees Celsius. A thin coat or cardigan is essential for this type of weather. If you are not good in cold weather, you should wear layers such as tights or thick underwear.
Summer (June, July and August)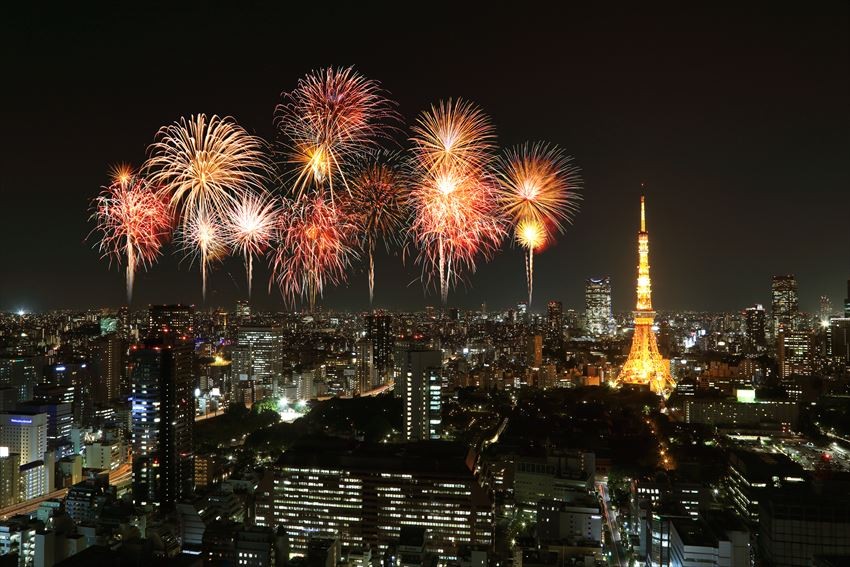 Summer in Tokyo is characterized by the high humidity, but also by traditional culture such as wearing a yukata and sprinkling water on pavement, as well as events that include the Tanabata festival and fireworks displays, among others. Because there is a rainy season in June, it is convenient to have a folding umbrella and a raincoat on hand while walking throughout the city. Through June, July and August, the average temperature is less than 30 degrees. In August, days are likely to reach over 30 degrees and humidity is high during the day, so we recommend drinking plenty of drinking water, applying sunscreen, using a parasol, and the like when taking sightseeing excursions.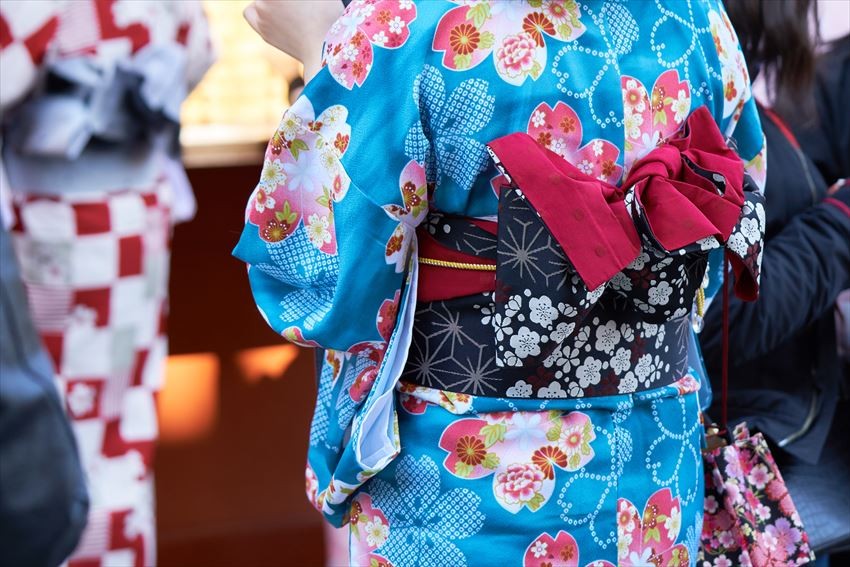 Autumn (September, October and November)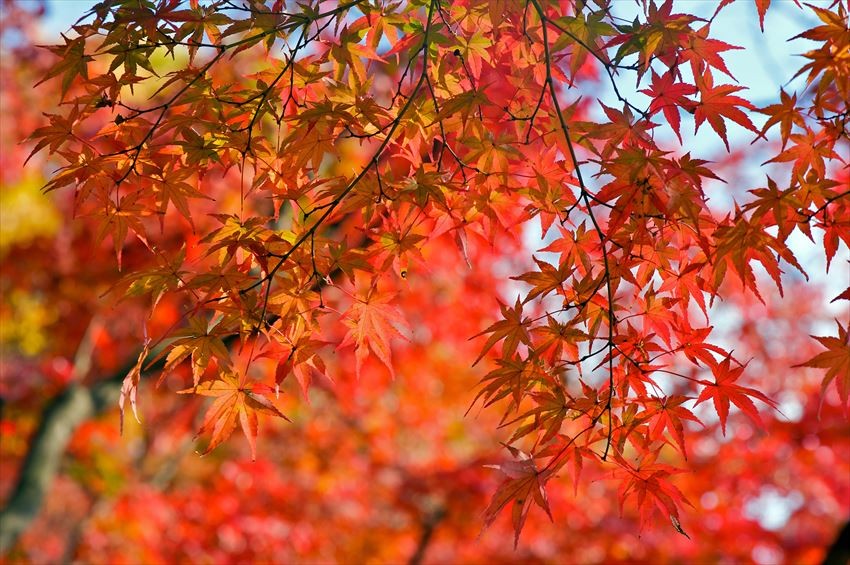 The Japanese have an expression known as "Autumn of appetite," referring to enjoying various foods such as new rice, pacific saury, fruits, and wild vegetables. It is also the season for viewing the beautiful Autumn foliage. September starts out quite severe in terms of hot weather but continues to get cooler day by day after entering October. Since the average temperature in November is around 13 degrees, you should wear a thick coat or a woolen shawl if you don't do well in cold weather. 

Winter (December, January and February)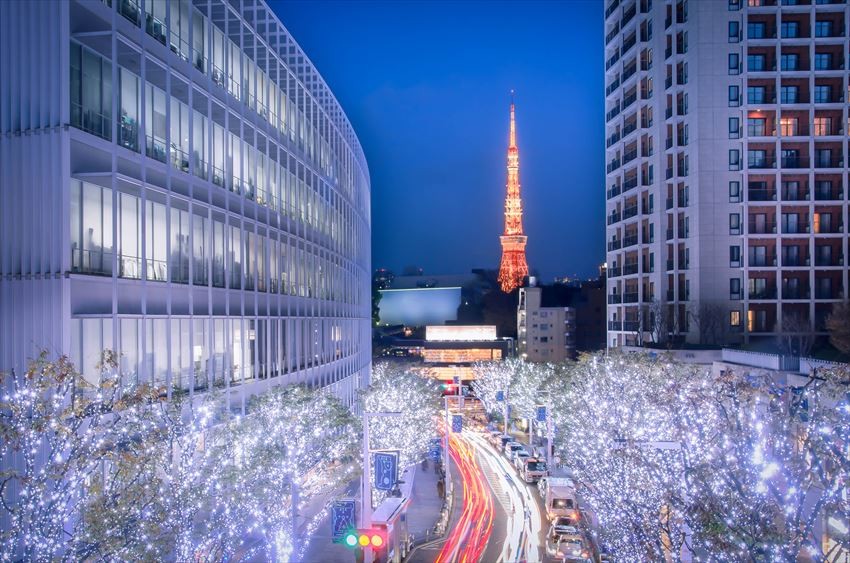 Winter usually goes hand in hand with snow, but in Tokyo there is typically only a small amount in February, and rarely accumulates. However, illuminations are a very popular Winter feature in Tokyo. The streets of Tokyo will be colored with illuminations starting from December, this time of year is perfect for taking special photographs. Although it's Winter, it's not too cold and the average temperature is around 5 degrees. If you are going to visit Tokyo in winter, it is recommended that you should have a thick wool coat or down coat.
How About the Gateway to Japan, Tokyo's Airports?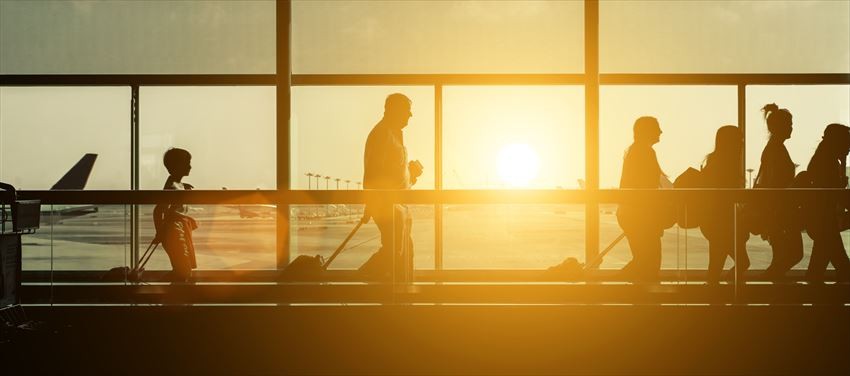 Narita International Airport and Tokyo International Airport (usually known as Haneda Airport) will be the nearest gateway to visit Tokyo from your country. In recent years, it seems that Tokyo has been getting much closer by the increase in flights and the launch of LCC.
About Narita Airport
Direct flights from major cities in almost every country are in service to Narita International Airport. In addition to leaving Tokyo after arriving at Narita International Airport, there are many flights to fly to the cities in Japan from Terminal 3. In fact it is possible to go to another city in Japan without actually moving to Haneda Airport . For passengers connecting to the airport, we also offer tours of Naritasan Shinshoji Temple, guided tours to experience Japanese culture around the airport, and a shopping tour to Aeon Mall Narita.
Spot information
Spot Name: Narita International Airport

Street Address: 1-1 Furugome, Narita, Chiba Prefecture 282-0004

About Haneda Airport
Direct flights to Haneda airport are fewer, but it is very close to the inside of Tokyo from the airport, so if Tokyo is your main destination in Japan, it is the best airport in terms of distance. Also, after the entry of the International Terminal, the interior is represented by traditional Japanese culture,enriched by eating and drinking establishments, as well as souvenir shops. It is possible to enjoy about half a day just in the airport! Actually, you can enjoy Japanese traveling right from here!
Spot information
Spot name: Haneda Airport

Street address: 2-6-5 , Hanedakuko , Ōta, Tokyo, 144-0041

Instead of Dealing with Tokyo Traffic, Use the Subway and JR Trains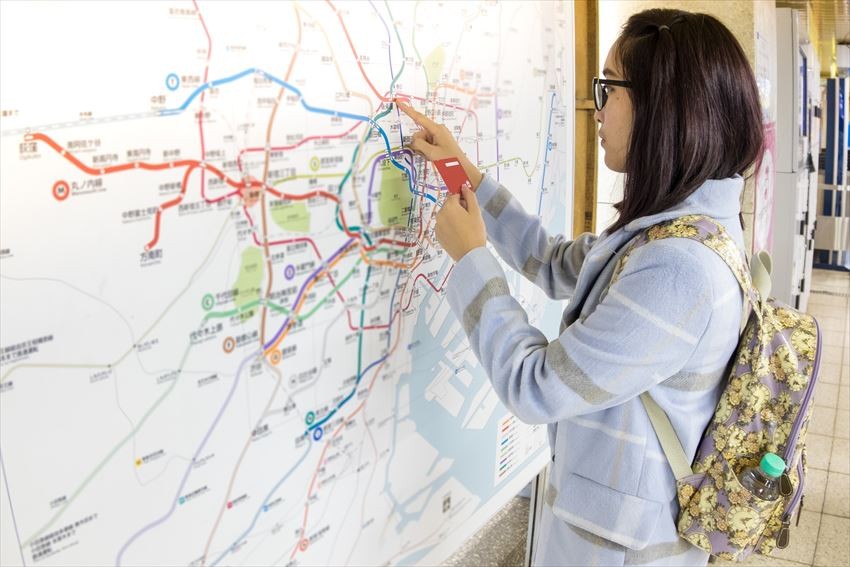 Transportation is excellent in Tokyo, the first train begins its runs at 5 o'clock and the last train finishes at 12 o'clock in the morning, which is plenty of time for work and play in the beautiful city of Tokyo. More than anything, travelers are pleased that if you purchase IC cards, you can get on either the JR train or subway line. In recent years, subways and JR stations are provided with information boards such in languages such as English / Chinese, free Wi-Fi service, etc. making it even more convenient for people visiting Japan.
Using the Subways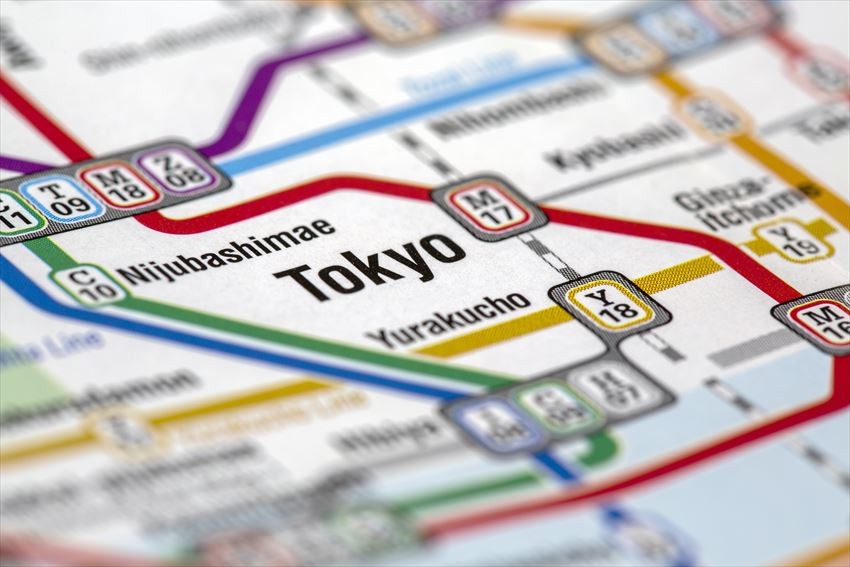 The "Tokyo Metro" subway and "Toei" subway stretches across Tokyo, meshed seamlessly. Depending on the station, lines may lead to hotel entrances, department stores, shopping centers, and so on. It is not necessary to get wet on a rainy day, and numbers, guide boards and maps are arranged at the exit from the station, so it is difficult to get lost when exploring the city. There are some areas such as Ginza Station and Shinjuku Station where large underground malls can be found, so you can enjoy unexpected shopping and dining while you are on the move.
Using JR (Japan Railways)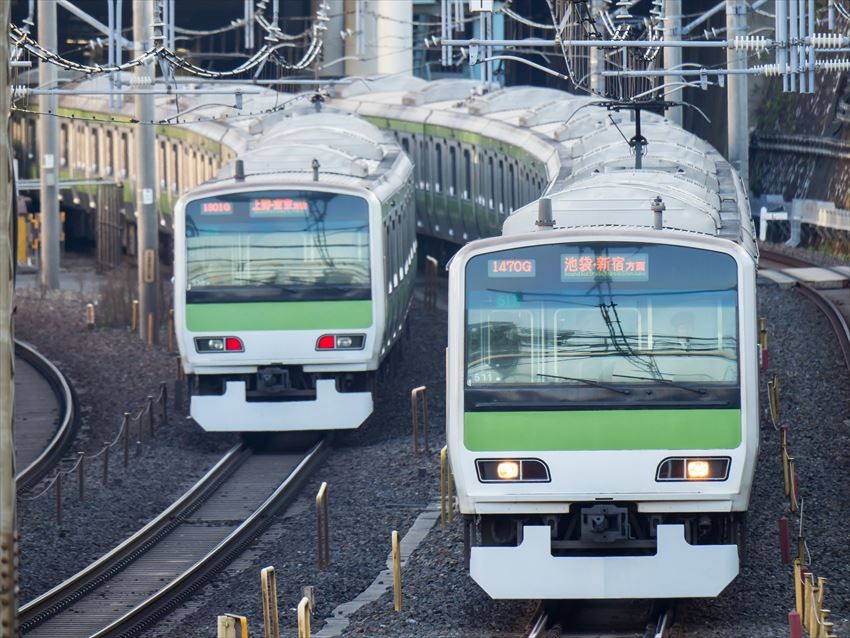 As for the JR, more than 10 lines, including the Yamanote Line, are on board. Among the JR lines running on the ground, the Yamanote Line, which goes around the city center in one hour, is highly convenient for visitors to Japan. If you take a monorail from Haneda Airport, you will arrive at Hamamatsucho Station on the Yamanote line.
For NEX, there are many routes that can be connected to the Yamanote line station from the suburbs, such as Tokyo Station, Shinagawa Station, Shibuya, Ikebukuro Station and Keisei Skyliner. Shibuya, Shinjuku, Ikebukuro, Yurakucho (a short walk to Ginza), which are popular spots for visitors, these are also on the Yamanote line.
Did you know that the population of Tokyo is over 10 million people?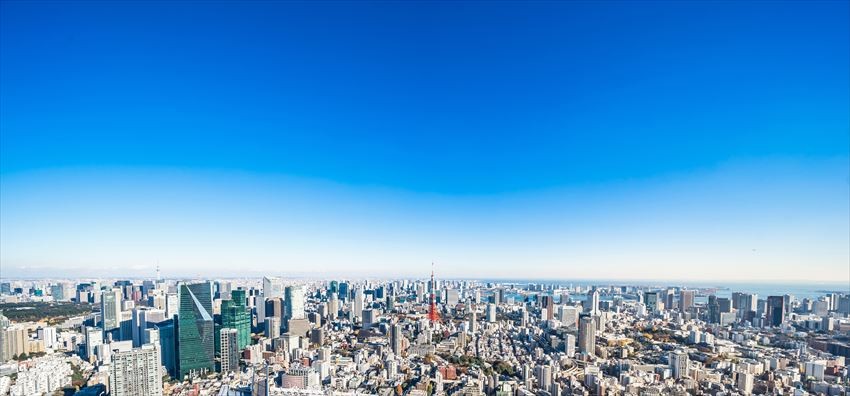 With each year, the population of Tokyo has increased, and currently there are some 13,820,325 people residing there (as of May 1, 2018. From the Tokyo Metropolitan official website). The population density ranks around 255 in the world, with a population density of about 6,224.66 people / Square Kilometer (as of January 17, 2015. From the Tokyo Metropolitan).
[Survey] Traveling to Japan
Recommend