5 Things to Do in Shibuya that You Cannot Miss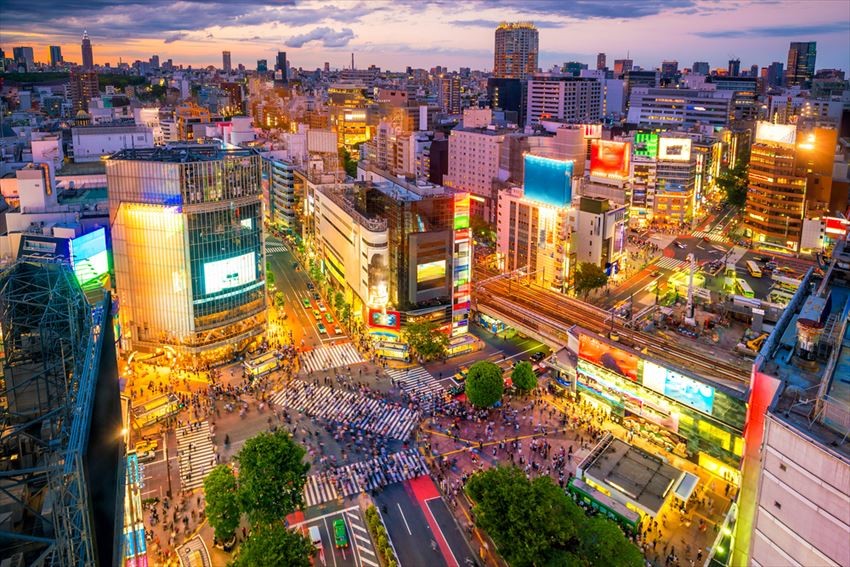 Shibuya, one of the most colourful and busy districts in Tokyo, it is an incredibly exciting place to visit if you love fashion, food, and nightlife. Just a few steps out of Shibuya Station, and you will see the wonders that are the Hachiko Memorial Statue and the Shibuya Crossing, with lots of shopping to do and restaurants to check out!

Amazing Experience at Shibuya Crossing
Shibuya Crossing, also known as Shibuya Scramble, is a sought-after photo-taking spot. Experience the remarkable moment as you cross the large intersection with hundreds of other people going in/ coming from many different directions!
Chaotic due to the huge crowd crossing at the same time, yet organized as people do not bump into each other no matter how much of a hurry they are in. It is surreal and should be experienced by everyone at least once in their lives.
After crossing, you can sit down in a comfortable little cafe and admire the view of the crossing while enjoying a hot drink or a meal. The recommended cafes are Hoshino Coffee, Starbucks Coffee, and L'Occitane Cafe.
Visit Hachiko, the Loyal Shiba Inu
The Shiba Inu, famously known as Hachiko, is a statue erected near Shibuya Station in memory of the beloved dog which remained waiting for his deceased owner, Professor Hidesaburo Ueno, every day at the station till his own death in 1935.
Hachiko is so revered for his devotion that he became immortalized in literature and film. Every year on 8th April, dog lovers from all over visit the statue to honor his memory.
Many visitors surround the statue, waiting for their turn to have their photo taken with it. The area is also a popular meeting point amongst the locals. The statue is a must-see if you have heard of the touching story of Hachiko.
Spot information
Spot name: Hachiko Memorial Statue

Street address: 1 Dogenzaka, Shibuya Station, Shibuya 150-0043, Tokyo

Access: Between Shibuya Station's Hachiko Exit and Shibuya Crossing

Shop at Shibuya 109
Shibuya 109 is a shopping mall well-known amongst fashion-lovers. Notable for its cylindrical shape, the building consists of 10 floors packed with various trendy shops.
Its main focus is on women's fashion, hence, it is the perfect place to get feminine Japanese items. You can purchase all sorts of products such as clothes, shoes, accessories, and beauty products, making it a shopping haven!
Consistent with the ever-changing trends, you can be sure to get the latest fashions from trusted brands. The mall is open from 10am till 9pm daily, and is worth checking out if you are interested in unique Japanese fashion.
Spot information
Spot name: Shibuya 109

Street address: 2-29-1 Dogenzaka, Shibuya 150-0043, Tokyo

Access: About 2 minutes walk from Shibuya Station

Eat at Shibuya Restaurants
There are plenty of restaurants in Shibuya, especially Centre Gai and Koen Dori. Whatever cuisine you fancy, from Japanese to western to fast food, there is a restaurant that meets your needs.
Some of the restaurants to be considered are Ichiran for delectable ramen, Genki Sushi for inexpensive but tasty sushi, CoCo ICHIBANYA for delicious curry rice, Gusto that is family-friendly, even McDonald's and many others.
While wandering the area, seeking somewhere to eat, you will be in awe of the stunning surroundings, and see people from all walks of life come together in such a lively place.
Spot information
Spot name: Shibuya Genki Sushi

Street address Tokyo, Shibuya, Udagawacho, 24−8

Stay at Shibuya Excel Hotel Tokyu or Shibuya Granbell Hotel?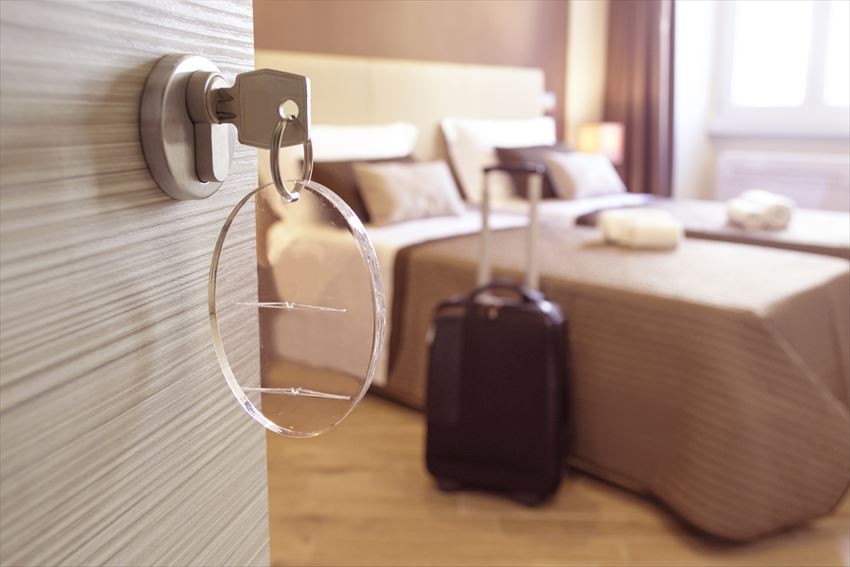 Want to enjoy Shibuya to the fullest? Then stay in one of the hotels in the area. Here are a few choices:
If you like the idea of being right smack in the middle of bustling Shibuya, then consider Shibuya Excel Hotel Tokyo. It is directly connected to Shibuya Station, and has an excellent view of the city as well as the Crossing.
If you prefer somewhere a bit quieter, then look into Shibuya Granbell Hotel. It is a little bit away from central Shibuya, therefore, you can have a more peaceful stay. There are still loads of amenities nearby.
Both hotels are convenient and have good ratings. However, prices of standard rooms may vary greatly with Excel Hotel Tokyo starting from RM673 and Granbell Hotel starting from RM573.
Spot information
Spot name: Shibuya Excel Hotel Tokyu

Street address: 1-12-2 Dogenzaka, Shibuya 150-0043, Tokyo

Access: About 4 minutes' walk from Shibuya Station

Spot information
Spot name: Shibuya Granbell Hotel

Street address: 15-17 Sakuragaoka-cho, Shibuya 150-0031, Tokyo

Access: About 8 minutes' walk from Shibuya Station

How to Get to Shibuya Station from Narita or Haneda
If you are already in Tokyo, then you can reach Shibuya by at least these 4 railways companies.
JR (Shonan-Shinjuku Line or Yamanote Line)

Tokyo Metro (Ginza Line, Hanzomon Line or Fukutoshin Line)

Keio (Inokashira Line)

Tokyu (Den-en-toshi Line or Toyoko Line)

If your destination is Shibuya Crossing, then use the JR station. If you are coming from Omotesando Hills, then use the Ginza Line, Hanzomon Line or Fukutoshin Line.
Getting to Shibuya Station from Narita Airport or Haneda Airport is easy too. Depending on the amount of people and luggage you are travelling with, here are some convenient options as below:
From Narita Airport
Narita Express - from Narita Airport to Shibuya Station for ¥3190 per person. Travel time: about 80 minutes.

Airport Limousine (bus) - from Narita Airport to Shibuya Excel Hotel Tokyu for a flat rate of ¥3100 per adult and ¥1550 per child. Travel time: about 90 minutes.

From Haneda Airport
Keikyu Airport Line Special Rapid - from Haneda Airport International Terminal to Shinagawa Station, then take the JR Yamanote Line to Shibuya Station for the total cost of ¥580. Travel time: about 39 minutes.

Airport Limousine (bus) - from Haneda Airport to Shibuya Station West Exit for ¥1030 per adult and ¥520 per child. Night bus is also available at ¥2060 per adult and ¥1040 per child. Travel time: about 45 minutes.

[Survey] Traveling to Japan
Recommend