Check 6 Best Sushi Places in Japan
※This article was published at July 2017.※
Why do people enjoy eating sushi?

When you think of sushi, your mind will unquestionably linked to Japan! People from all over the world enjoy such an elegant and healthy cuisine. You might be impressed with the wide varieties of sushi in Japan, such a small country. From tuna to sea urchin, fish eggs to crab, Japan has all the varieties of the sushi! Due to the climate differences between each area, water flow, and major industry of each area, there are certain regions and cities which has their own specialties for sushi.
6 Best Sushi Places in Japan
Hokkaido
Recommended sushi: crab, sea urchin, squid, scallops, and salmon roe
Known for world-class skiing spot in winter as well as scenic hiking in summer, Hokkaido is a popular tourist destination and a well-known spot to dazzling Japanese nature. Due to the ice-cold water, Hokkaido is said to be the best place to get a variety of shellfish in Japan.
Squid, Ika in Japanese, is the pride and joy of the Hakodate city. Hakodate is best known for its magnificent views from Mount Hakodate as well as for its fresh and delicious seafood. For those who willing to take the four-hour car trip or train ride, the restaurant named Sushikin is one of the best destination to experience this luscious dish.
Where to Eat
1.Sushikin
Address: 7-18 Matsukazecho, Hakodate 040-0035
Phone: +81 138-22-4944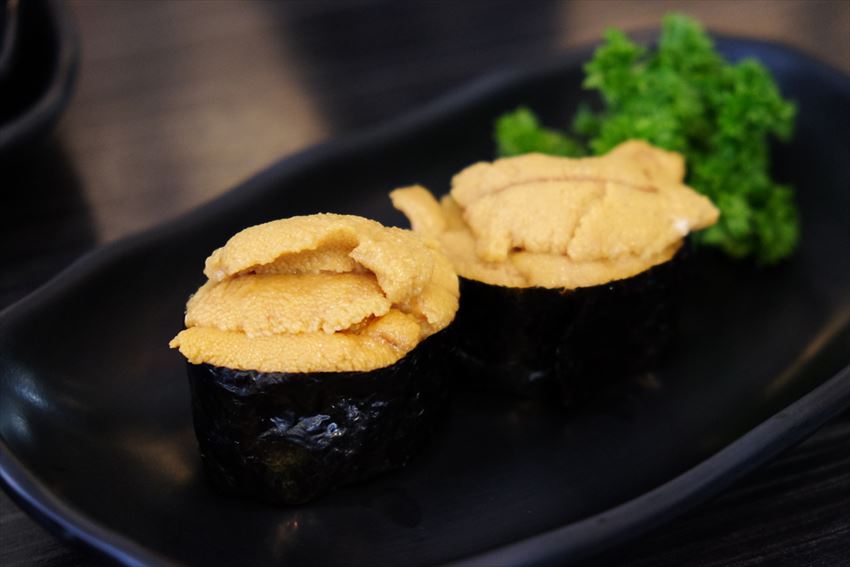 Sea urchin, known as Uni in Japanese, is notable for its creamy texture and strong yet not-overpowering taste. A nice Uni can be found anywhere in Hokkaido. Shakotan town which located approximately two hours from Sapporo has freshest and highest-quality Uni.

Where to Eat
2.Oshokujidokoro Misaki
Address: 236 Hizukachō, Shakotan-chō, Shakotan-gun
Phone: +81 135-45-6547
For those who do not wish to travel to Hakodate or Shakotan, do not worry. The capital of Sapporo is said to have the limitless supply of sushi restaurants. On the other hands, the crab, salmon roe, and scallops which can be found in Sapporo are among the best and freshest in the world.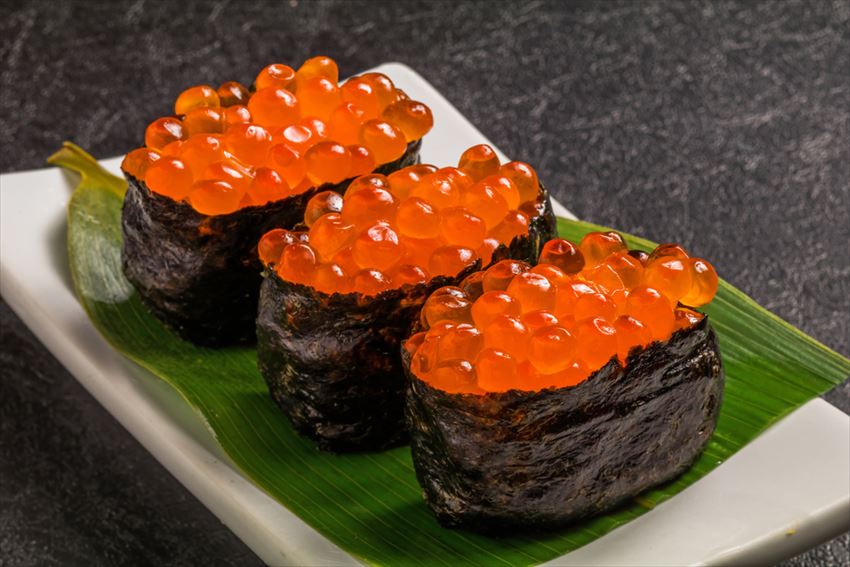 Where to Eat
3.Sushizen Honten
Address: 27-2-10 Kita 1-jyo Nishi, Chuo-ku, Sapporo-shi
Nijo Market is a public marketplace where the locals and foreigner tourist shop for the fresh seafood. Several restaurants can be found nearby as well. We would highly recommended this place for you to have your breakfast.
Address: South 3, East 1, Sapporo
Tokyo
Recommended sushi
: Tuna
The search for the most delicious tuna is a daily challenge for the expert's palette. Tuna, which also known as maguro has three main cuts. Akami is the cheapest cut, which is bright red and doesn't have much fat. The Next will be Chutoro, which is more expensive and contains more fat comparing to Akami. Lastly, there is the one and only cut which known as Otoro. Otoro has the highest quality of fat and the best-umami favor among all three cuts and is said to melt in one's mouth!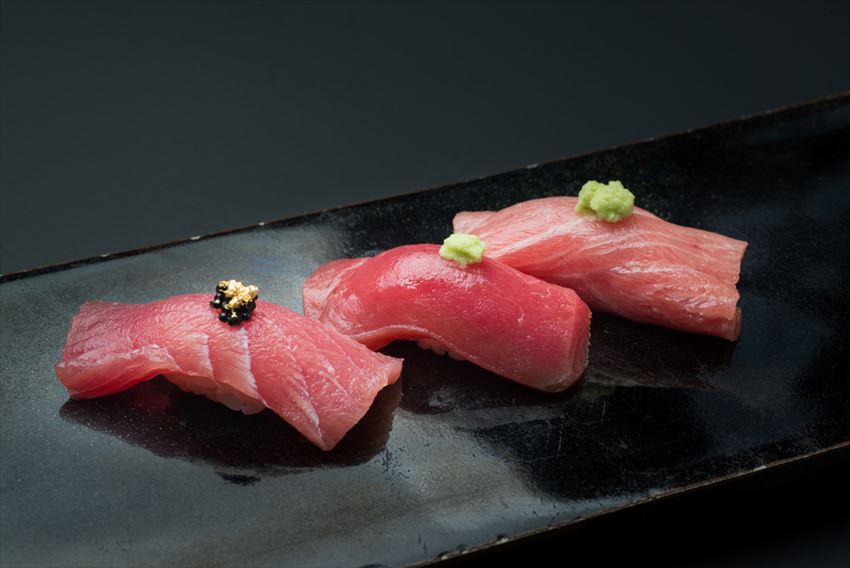 The best tuna is caught in Aomori, and then transported to Tokyo's Tsukiji Fish Market for auction. The best time to dine at Nijo Market in Sapporo will be breakfast time as it is the time in which the freshly-caught fish has just moved in from the boats.
Tsukiji is scheduled to be moved to Toyosu within the next two years. The date of the moving has not yet been confirmed, but make sure to double check for the latest information when you planning to travel there.
Where to Eat:
4.Sushizanmai Bekkan
Address: 4-10-6 Tsukiji, Chuo 104-0045, Tokyo
Phone: +81 3-5148-3737
Fukuoka
Recommended sushi
: Mentaiko and Salmon
The city which currently known as Fukuoka is formed by Hakata city and Tenjin City. Fukuoka has grown wealthy due to its historical status as a major port and also known for its extravagant festivals, such as the yearly Gion parade. It is also one of the best places in the country to get sushi!

Mentaiko is the roe or eggs of Alaskan Cod. It is a popular food in Fukuoka. Hakata, a city of Fukuoka is well-known with a food called Karashi Mentaiko, a spicy variant of traditional Mentaiko.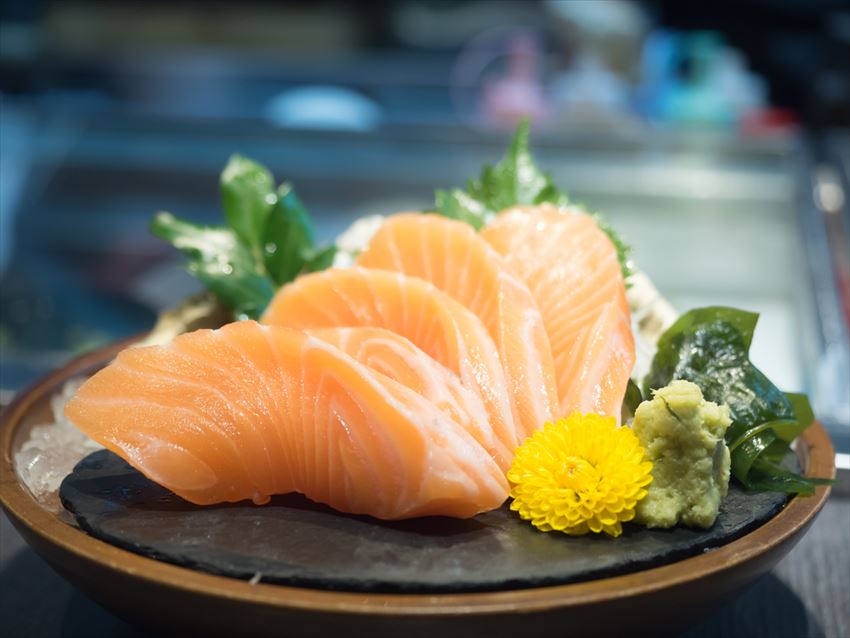 Salmon was not originally eaten raw in Japan as it was considered unclean for traditional Japanese. The idea of eating raw salmon is introduced by Norway where also has a lot of Salmon. High quality salmon can be found all over Japan.

Where to Eat
5.Chikae Fukuoka
Address: 2-2-17 Daimyo, Chuo-ku, Fukuoka 810-0041

Phone: +81 92-721-4624

Kagoshima

Recommended sushi
: Yellowtail
The capital of the prefecture of the same name, Kagoshima enjoys a mild tropical climate complete with a view of Sakurajima, arguably the most beautiful mountain in Kyushu. The city is the number one producer of Yellowtail fish, also known as Amberjack. The highest quality Yellowtail from this region is marked with the official Kagoshima brand. A lot people like Yellowtail for its rich, buttery taste. In Japanese, Yellowtail is defined into two names, depending on its age. Yellowtail which is younger fish during summer is called Kanpachi. During the winter, it is known as either Buri or Hamachi. Yellowtail is believed to symbolize good luck, so eat the yellowtail to increase your luck!

Where to Eat

6.Mekkemon, Dolphin Port
Address: 5-4 Honkoshimmachi, 1F Dolphin Port, Kagoshima 892-0814

Phone: +81 99-219-4550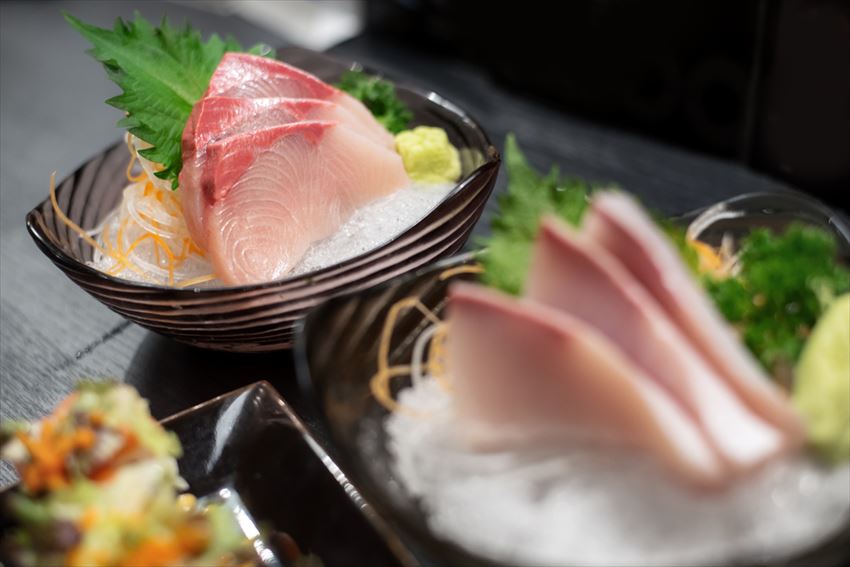 [Survey] Traveling to Japan
Recommend