Cinnamoroll Café in Shinjuku - A Collection of Cute & Cuddly Sanrio Characters
The popular Sanrio character Cinnamoroll is quickly approaching its 20-year anniversary in 2022.
With big ears and a curly tail, Cinnamoroll is popular not only in Japan but all around the world. Did you also know that there's a café slap bang in the middle of Tokyo, Shinjuku which was made in the image of Cinnamoroll (Often nicknamed Cinamon)? If you're a fan of the Sanrio brand and Cinnamoroll, it's a must-visit! Let's take a look at the report of our FUN! JAPAN staff members who visited recently. 

A Quick & Convenient 3-minute Walk from The Tokyo Metro Shinjuku-sanchome Station!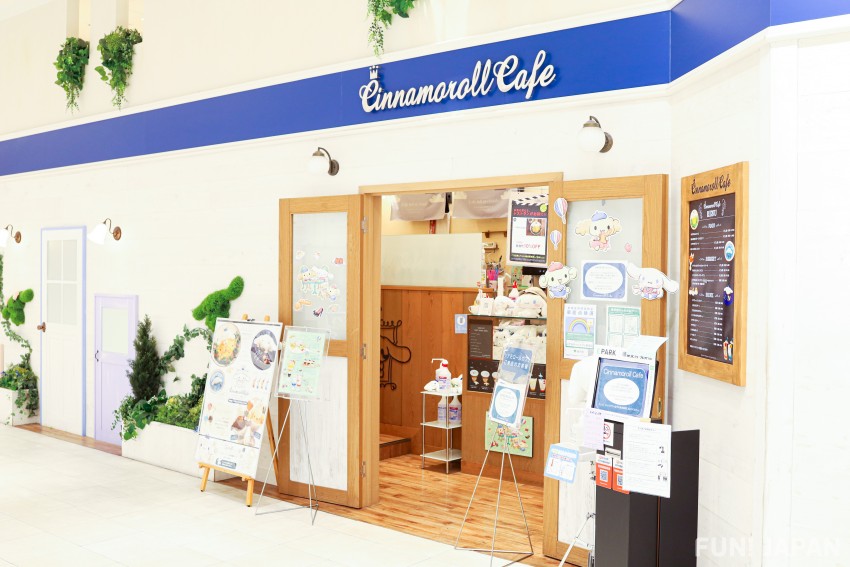 Cinnamoroll Café can be found a short 3-minute walk from Shinjuku-sanchome Station or a slightly longer but still leisurely 10-minute walk from JR Shinjuku Station.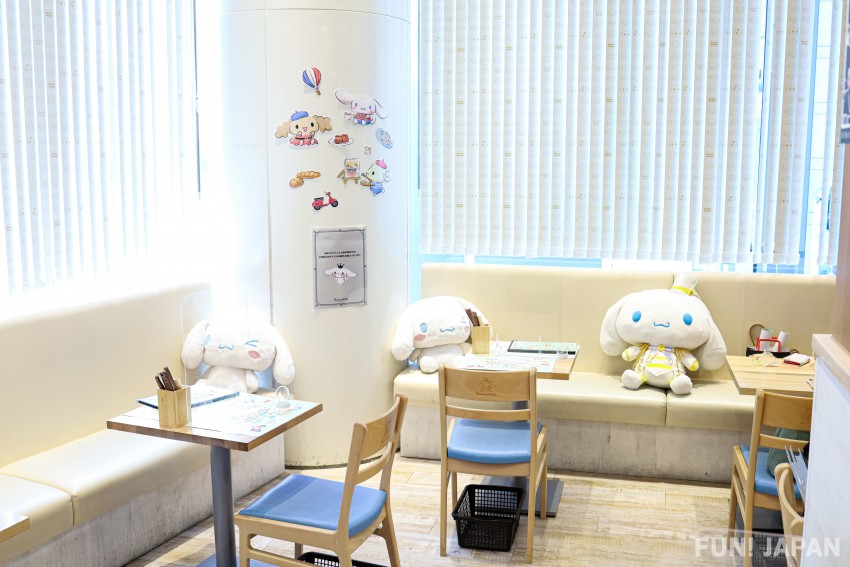 The sign at the front of the cafe of course has Cinnamoroll on it! When you enter the cafe, you'll be greeted by Cinnamoroll and all of his cute friends!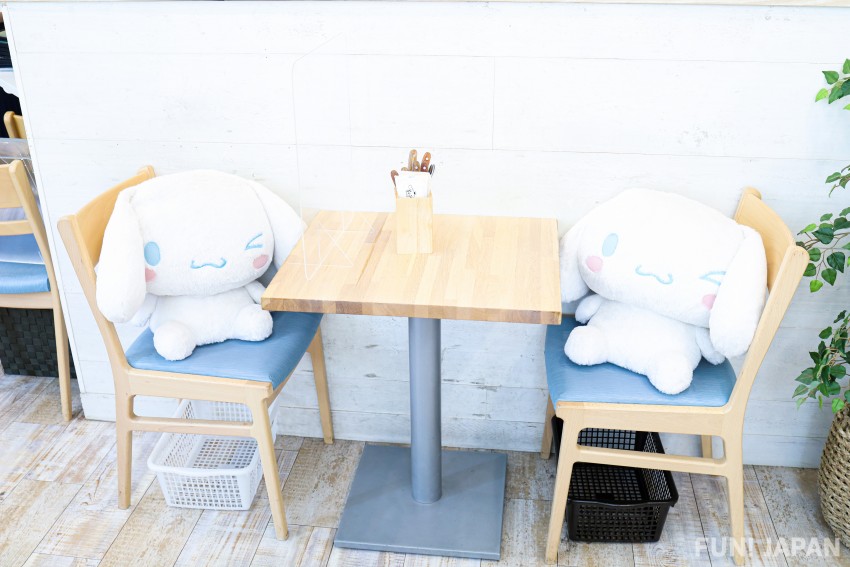 You'll find some plush toys on the seats as well as portraits of the characters hanging around here and there, it's a space that improves your mood by just being there!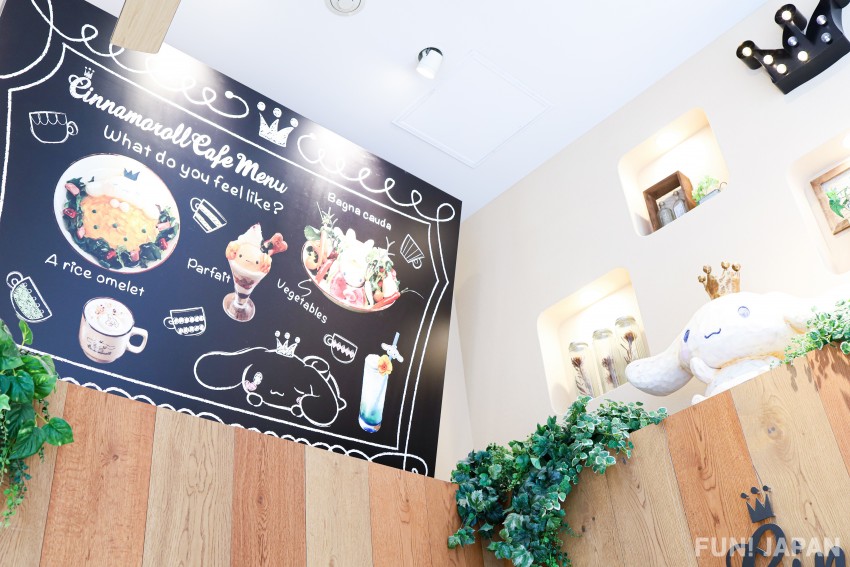 If you take a look up, there's even a smiling Cinamoroll on the ceiling!

A Grand Collections of Cute & Original Foods & Desserts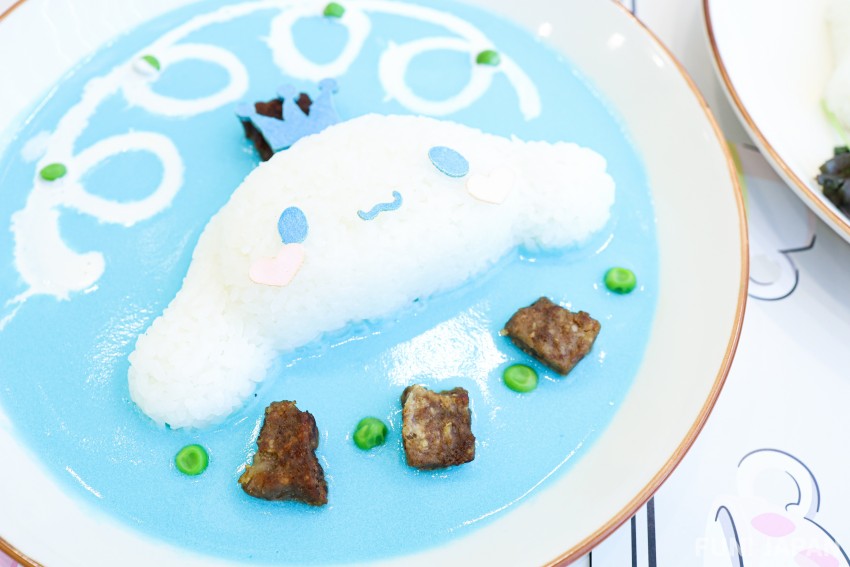 One of the biggest pulls of Cinnamoroll Cafe has to be its original foods, desserts, and drinks menu. It's absolutely filled with cute character-inspired designs that are perfect for posting to your personal SNS channels!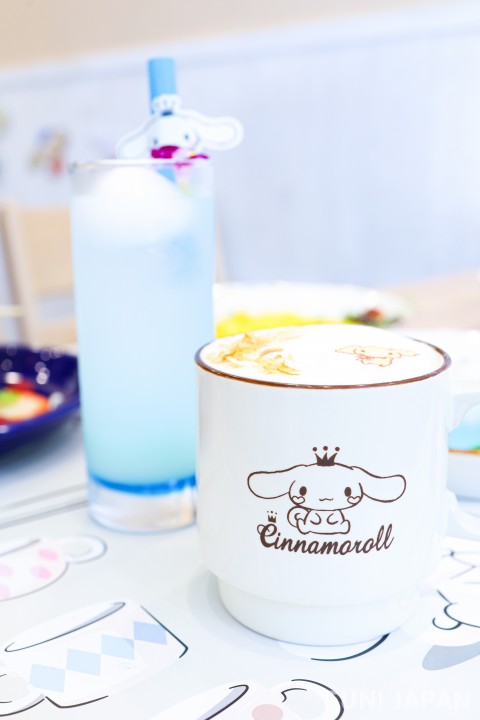 It's perfect not only for lunchtime but also when you're feeling a little peckish and want a short break. There's no doubt it won't only be your phone's camera roll getting filled!

Furthermore, there are some limited-time events that take place from time to time, in which some exclusive menu items are released. There are also seasonal events such as the Autumn and Winter Fair and even some collaboration events with series such as Wish me mell and Evangelion!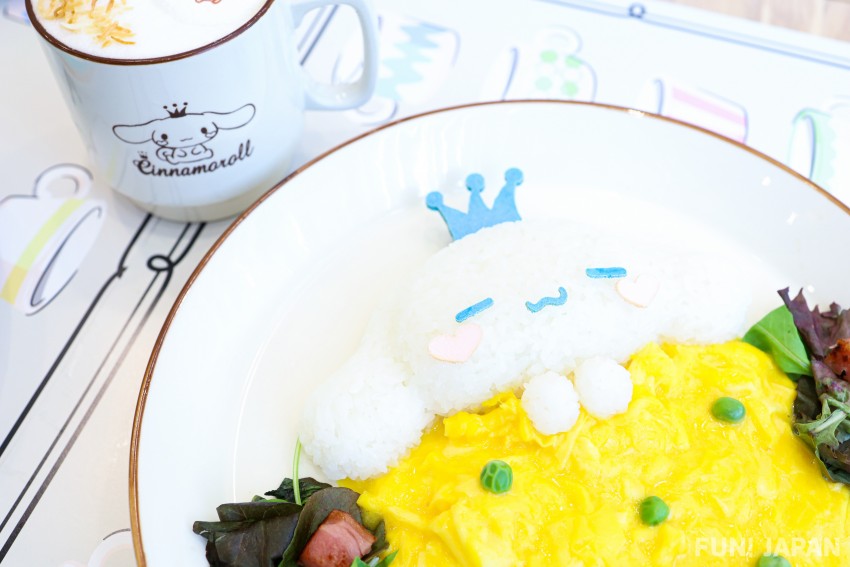 Here we can see Cinnamoroll sleeping with an egg omlette as a blanket! The harmony between the soft and fluffy omlette alongside the tomato sauce was perfect!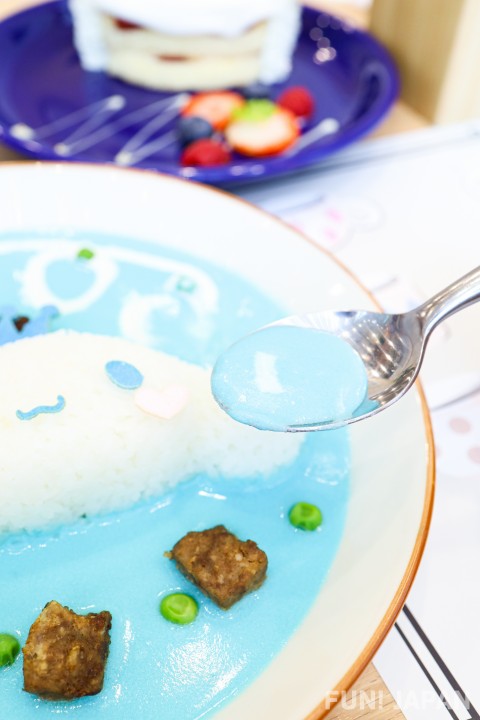 This product has recreated Cinamoroll's birthplace, the clouds of the faraway sky. The blue portion of this dish is actually milk and sour cream that has been finished with blue food coloring!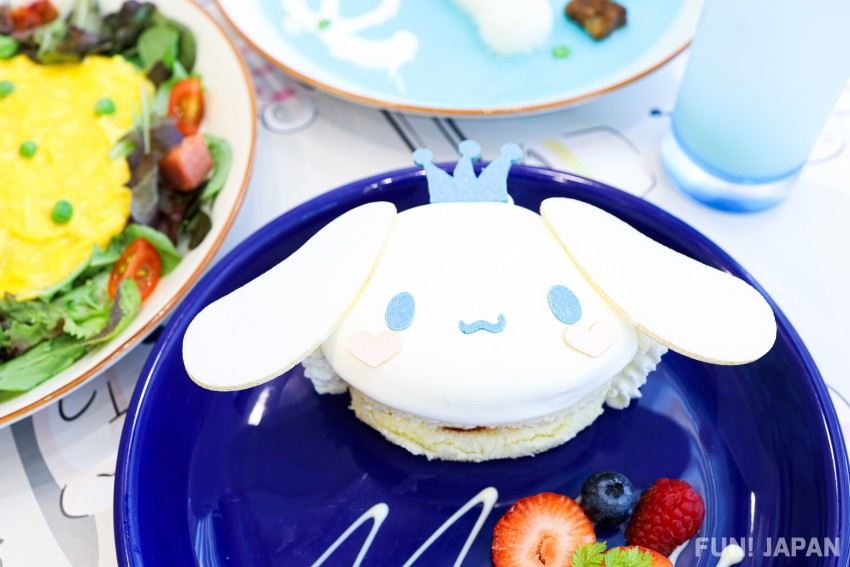 This 10/10 shortcake is sure to make the person eating it smile and cry out "How Cute!" without giving a second thought.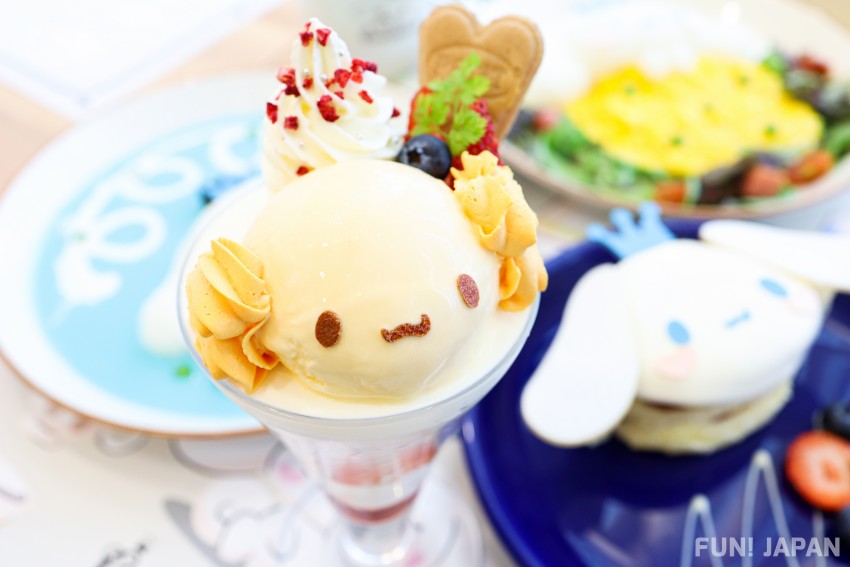 This parfait is a combination of berries, cream, and yoghurt. If you're a chocolate lover, we recommend the mocha chochochocho parfait!

Some of the perfect menu items for delicious afternoon teatime. You're able to get certain menu items to go, so it's perfect as a drop-by spot when heading back to your hotel ♪

Don't Forget to Check out some Exclusive Shinjuku Goods!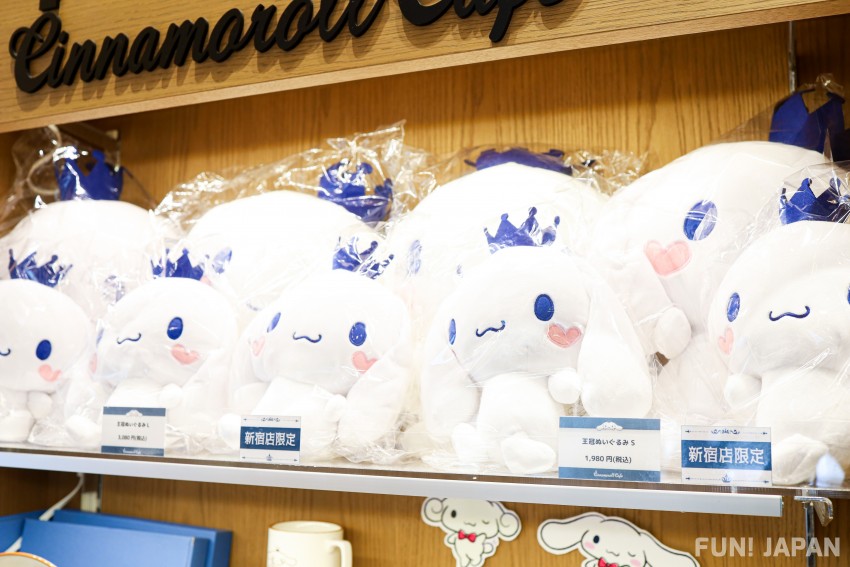 While you're waiting for your food, why not take a visit to the nearby shop? It can be found near the entrance and has plates, mugs, various other kitchen goods as well as tissue pouches, tote bags, and more that will come in handy in your everyday life!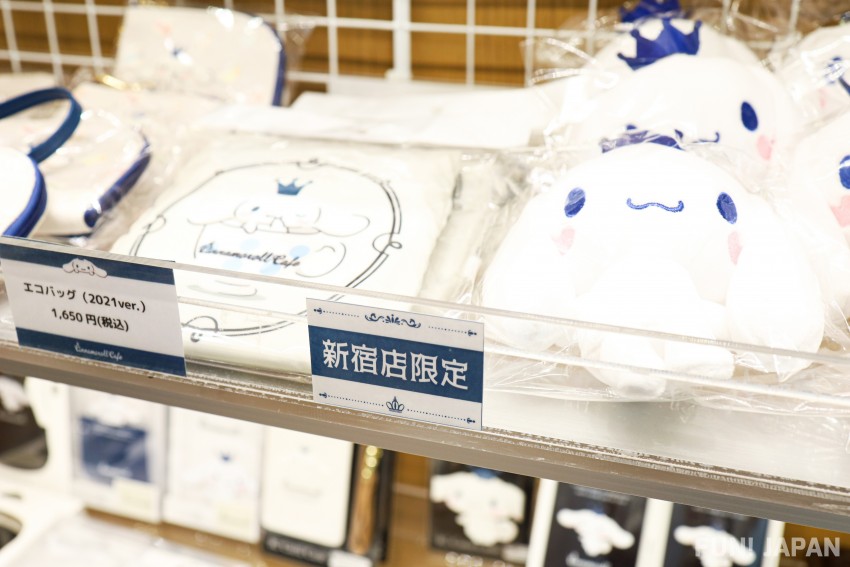 There are some exclusive products from Shinjuku Marui Annex, so make sure to add them to your collection.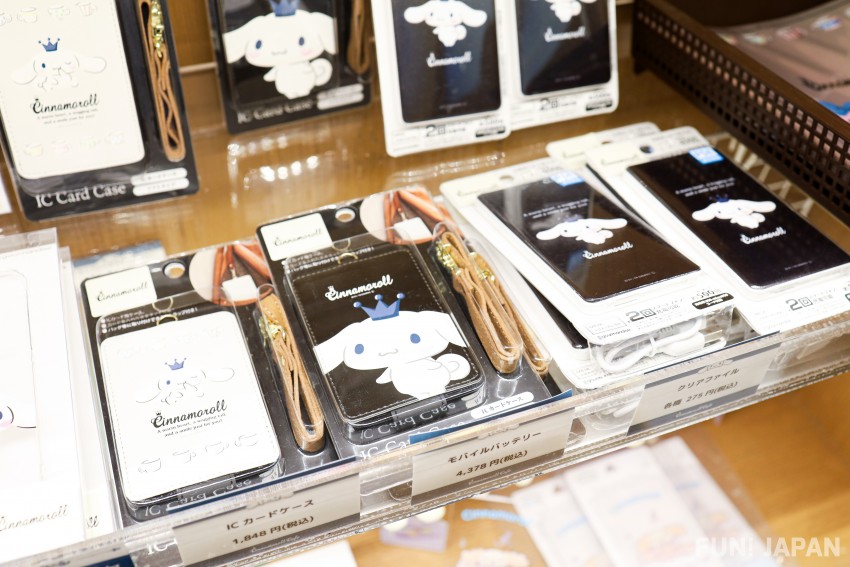 Cinnamoroll Cafe is open until 9:30 pm every day, so it's the perfect spot to drop by after a fun day of travel. We especially recommend it to visitors staying in the Shinjuku area!

※All prices listed within this article are accurate as of when FUN! JAPAN Staff visited.
Store Information
Name: Cinnamoroll Cafe
Address:Shinjuku Marui Annex 3 Chome-1-26 Shinjuku, Shinjuku City, Tokyo 160-0022
Business Hours:11:00~21:30(L.O 21:00)
※Bussiness hours are currently shortened, 11:00~20:00(L.O 19:30).
※Seat reservations are not available.
Access:3-minute walk from Tokyo Metro Shinjuku-sanchome Station, or 6 minutes from Tokyo Metro Shinjuku Station
©️'22 SANRIO CO., LTD ARRR. NO. S621853

[Survey] Traveling to Japan
Recommend