SANRIO CAFE IKEBUKURO - A New Must-visit Spot for Sanrio Fans! Full of Cute & Cuddly Decorations!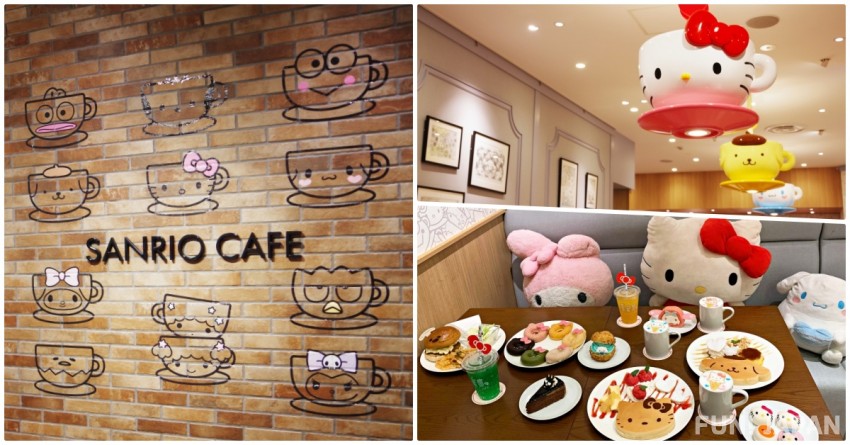 When thinking about Ikebukuro, we're sure the majority of people think of shopping and delicious foods, but there's actually an abundance of themed stores and those dedicated to anime and manga characters as well! With those is the brand new SANRIO CAFE IKEBUKURO dedicated to the cute world of the Sanrio Characters including an original menu that opened in 2020 within Sunshine City's first floor. Our editorial team took a visit and is bringing you everything you need to know about this amazingly cute cafe!

Eat in or Take Out!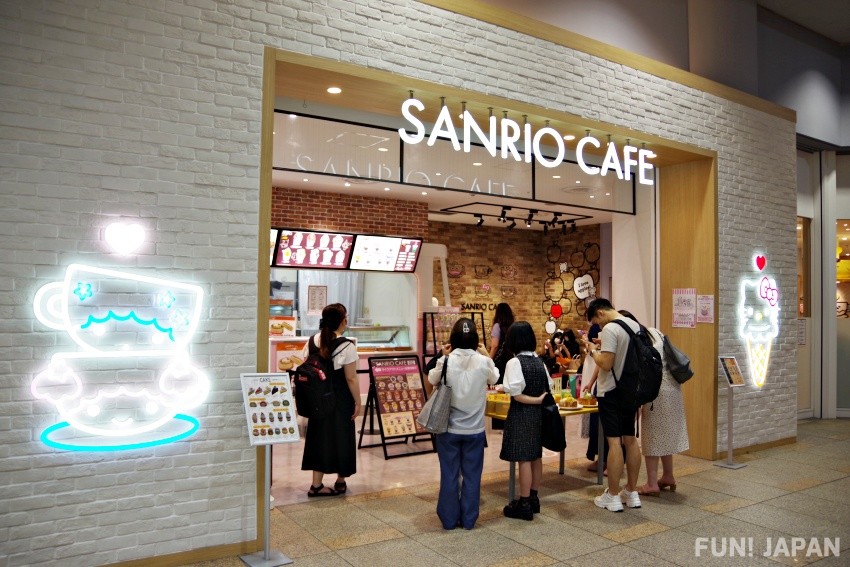 SANRIO CAFE has 2 different areas, the cafe space where you can eat-in or the Cafe Wagon Corner where you're able to get your food to go. There are different original items on the menus which are placed here, as well as various Sanrio characters making it a location that heals the heart ♪

Cafe Space - Enjoy Delicious Foods Surrounded by Cute Sanrio Characters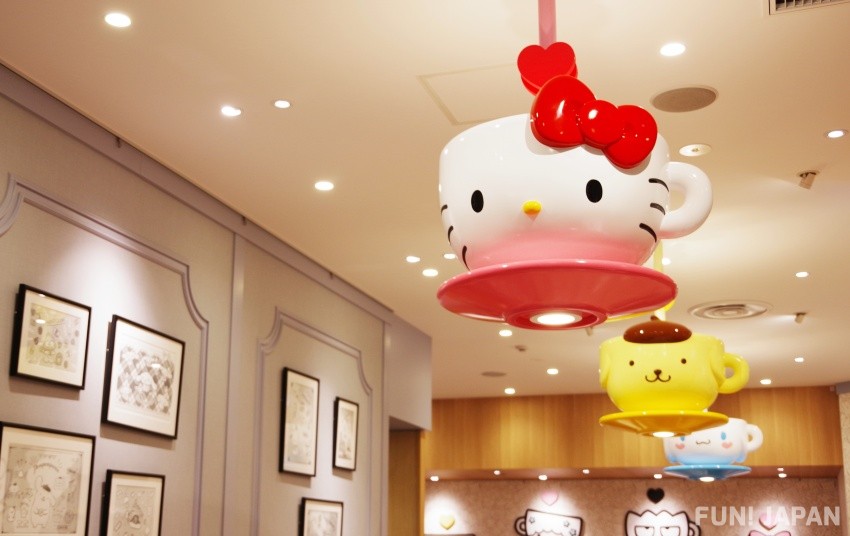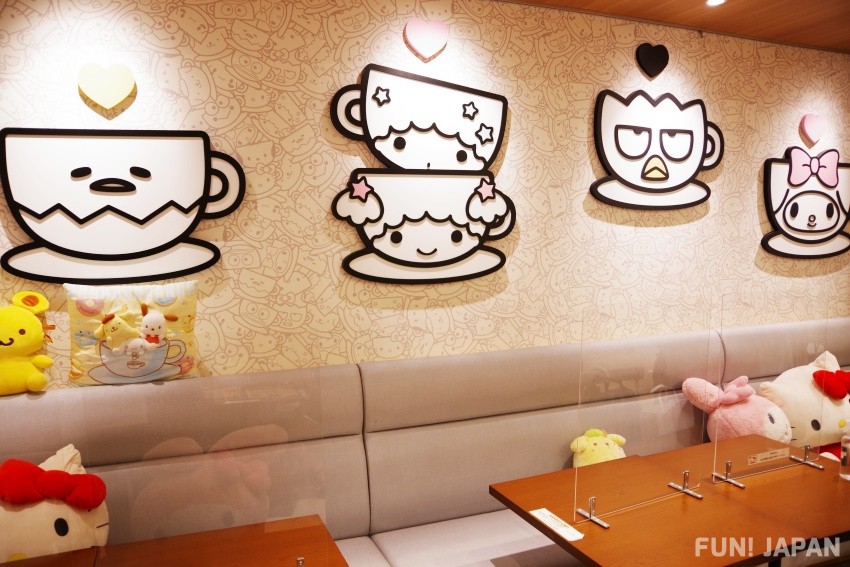 At the Cafe Space, you're able to enjoy delicious meals surrounded by cute Sanrio characters. There's Hello Kitty and Pompompurin illuminating the walls as teacups, very cute! All seats within the cafe have Sanrio character plushies laid out, meaning if you come alone you're never alone! 

Cute Light Meals and Desert that are too Cute to Eat!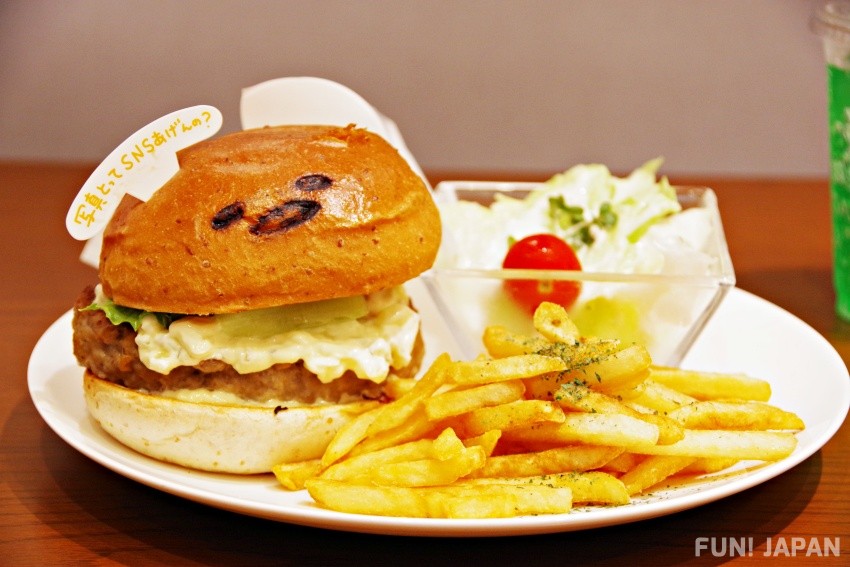 The main items on the menu found in the cafe space include hamburgers, pancakes, latte art, smoothies, and various drinks. We decided to order the Gudetama Hamburger from the choices of Hello Kitty, Gudetama, Little Twin Stars, and Kuromi. The Sanrio character's face was grilled onto the bun of the burger, and it came with a salad and fries. The sauce that comes with the dish changes depending on which character you choose! For the Gudetama hamburger, it was an egg-filled tartar sauce! The sauce was rich and delicious, and there was more than enough volume.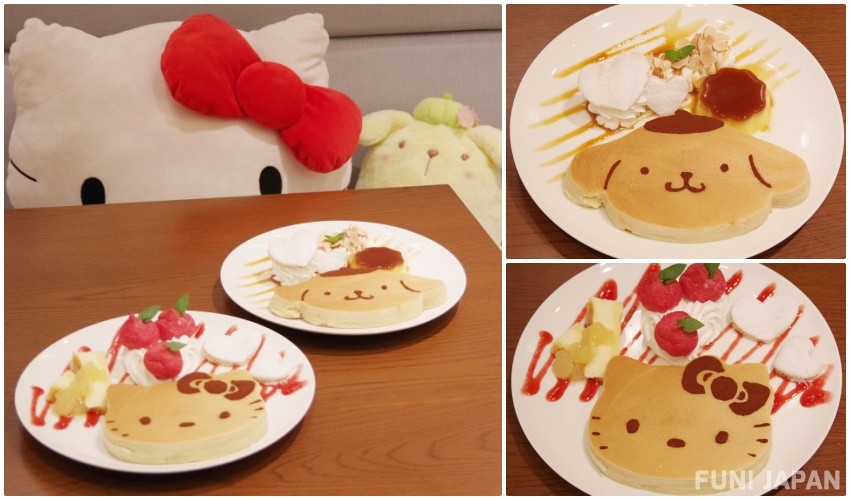 The pancakes, in a similar fashion, have choices of Hello Kity, My Melody, Cinnamoroll, and Pompompurin. These pancakes come in the shape of the face of the character you choose, and the topics and sauces also change to suit the specific character of choice! We decided to check out the Hello Kitty and Pompompurin pancakes, Hello Kitty had apple and Pompompurin had an entire pudding! They're so cute we almost didn't want to eat them...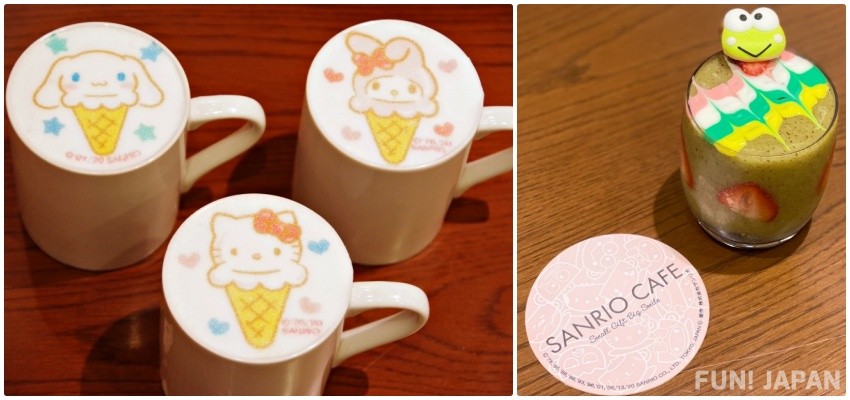 To finish off your meal, we highly recommend grabbing a drink! There are some latte art drinks, from which there are 9 unique characters to choose from. You could also try one of their fruit smoothies which has an actual slice of fruit in them! There are 3 different types of these being Hello Kitty, Pompompurin, and Kerokerokeroppi. There are lots of chia seeds at the bottom of these smoothies so they're great healthy foods, also low in acidity allowing you to drink them almost endlessly! By the way, if you order the drinks in-store, you can even get a free original drink coaster ♪

Check out the Take-out Cafe Wagon with Sweets & Original Goods!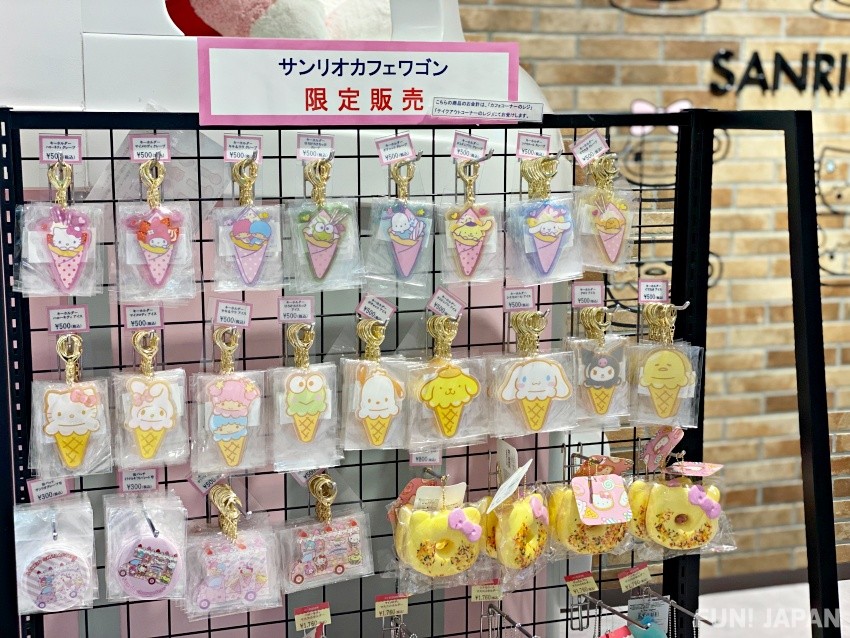 On the opposite side, you'll find the take-out-based Cafe Wagon where you can order various sweets and drinks including donuts, ice cream, crepes, and more as well as original goods to take home as a souvenir!!

An Original, Cute & Mellow Take Out Menu!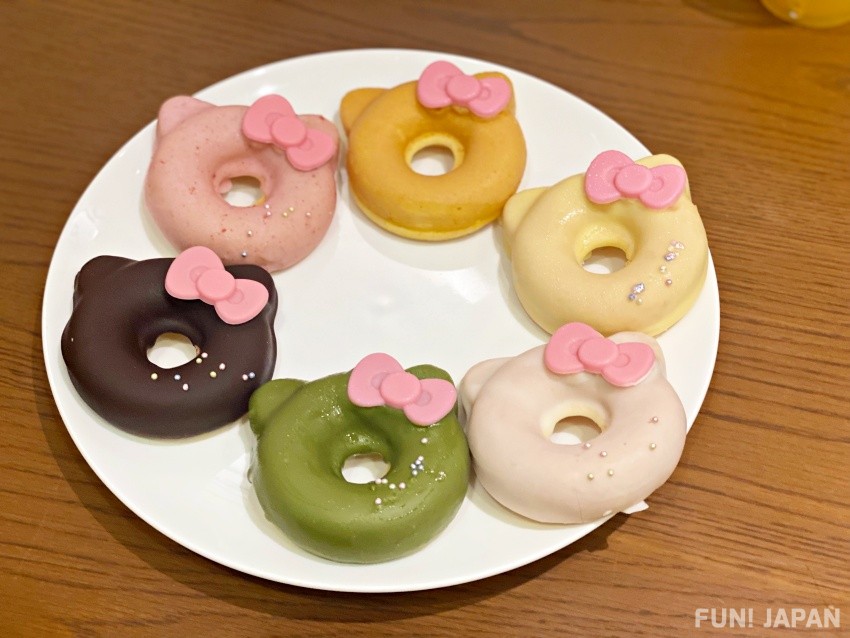 These ribbon-topped Hello Kitty donuts are super cute, and they've been chilled in the refrigerator meaning the chocolate coating has a great texture! There's also plain, sweet chocolate, strawberry, and more totalling 6 flavors to choose from.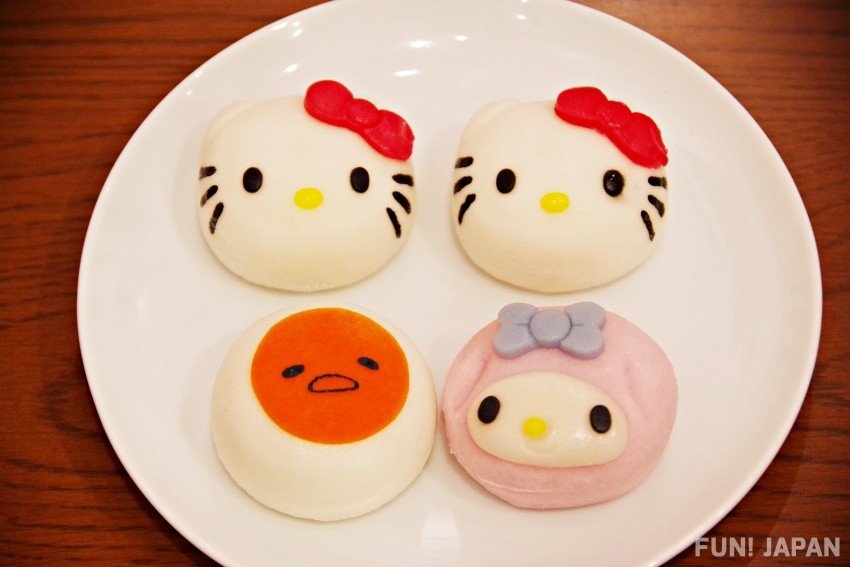 Here's some rounded rice cakes stuffed with bean jam with the cute character's faces on them, sold in sets of 4. There are 2 of Hello Kitty then My Melody and Gudetama, all of which are extremely cute.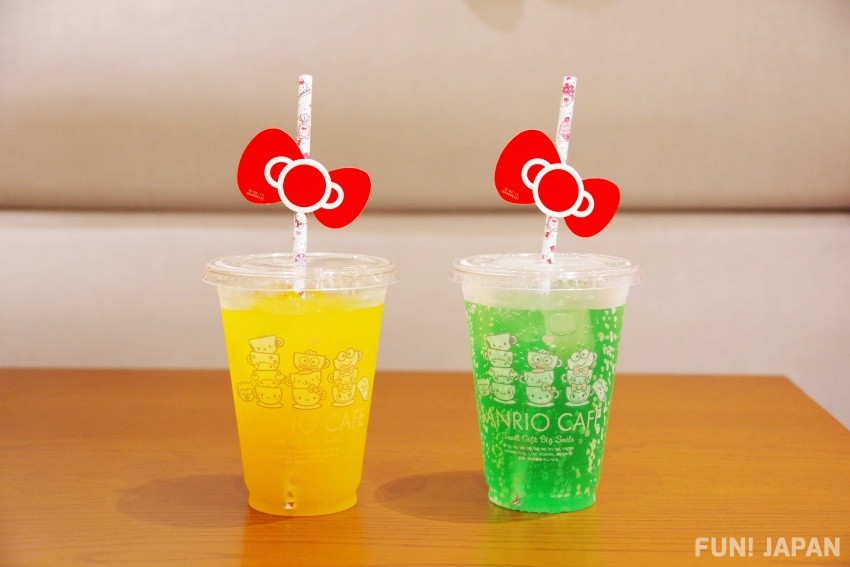 Let's not forget the drinks you can order, filled with cute and colorful designs, with the paper straw having a Hello Kitty ribbon prop attached!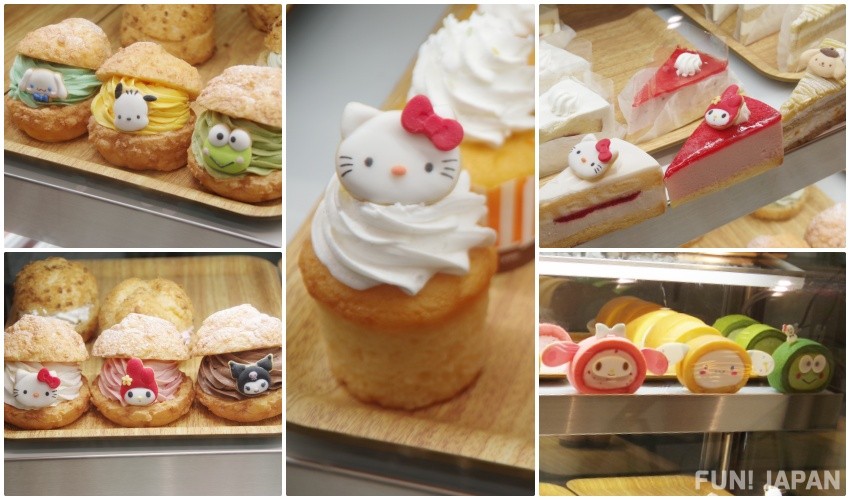 The final thing we want to introduce is the original menu items! There are 5 types of cut cakes with Sanrio character designs, 6 types of cream puffs, 4 roll cakes, and 5 cupcakes!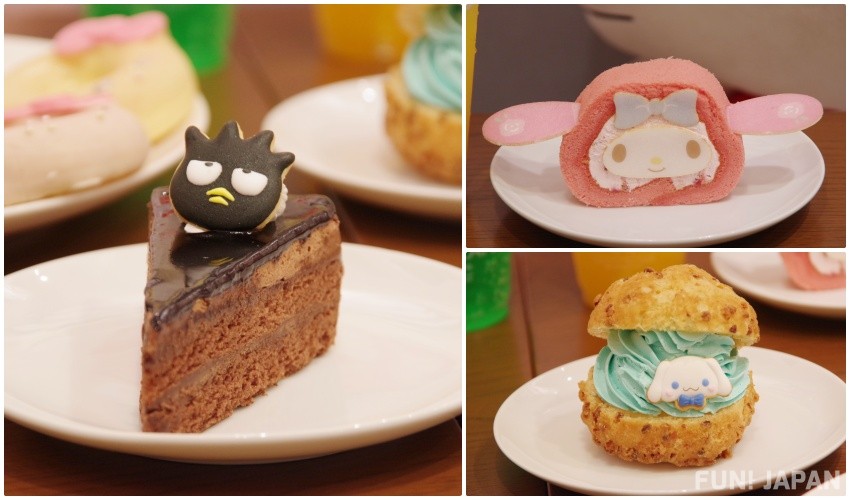 There's the Badtzmaru pancakes, Cinnamoroll cream puffs, and My Melody roll cakes. The chocolate used to create the image of Badtzmaru is extremely rich with the perfect balance of sweetness. The My Melody Pancake is pink with a strawberry flavor, and the ears being made from cookies! They look so real! The cream puffs made in the image of Cinnamoroll is mint and custard, they're all too cute to eat!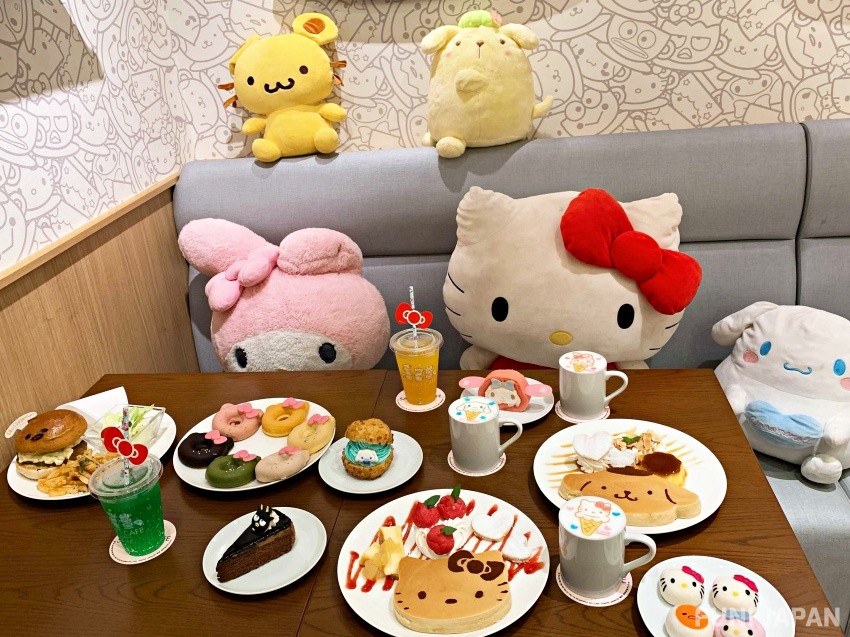 SANRIO CAFE is cute from the food to the interior design and is a window into the Sanrio world, sure to become a popular spot within Ikebukuro in the near future! It's certainly a spot that cannot be missed for Sanrio fans! Next time you're in Japan, maybe think about visiting yourself and experiencing the cuteness overload ♪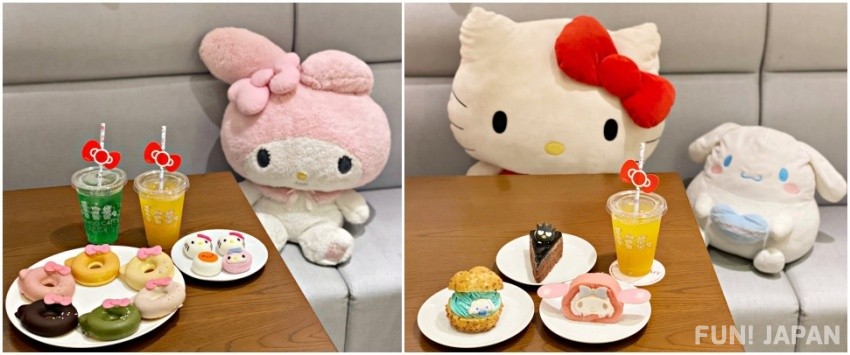 ※Take-out menus taken within the cafe space were given with special permission for photography, and are typically only available for take-out and not within the cafe space.
Store Information
Name: SANRIO CAFE
Address: Sunshine City Alpa Chika 1F 1-chōme-28-1 HigashiikebukuroToshima City, Tokyo
Business Hours: Mon~Fri 11:00~19:00(L.O. 18:30)/ Weekends + Holidays 11:00~20:00(L.O. 19:30)
Closed:Follows parent institute closure dates

Seats:44 (22 in the event that 1 space must be between 2 people)※Seat numbers are subject to change.
Access:8-minute walk from Tokyo-Metro Yurakucho Line Higashiikebukuro Station East Entrance
🄫'21 SANRIO S/D・G 著作(株)サンリオ

[Survey] Traveling to Japan