Shopping Spots in Namba and Dotonbori Area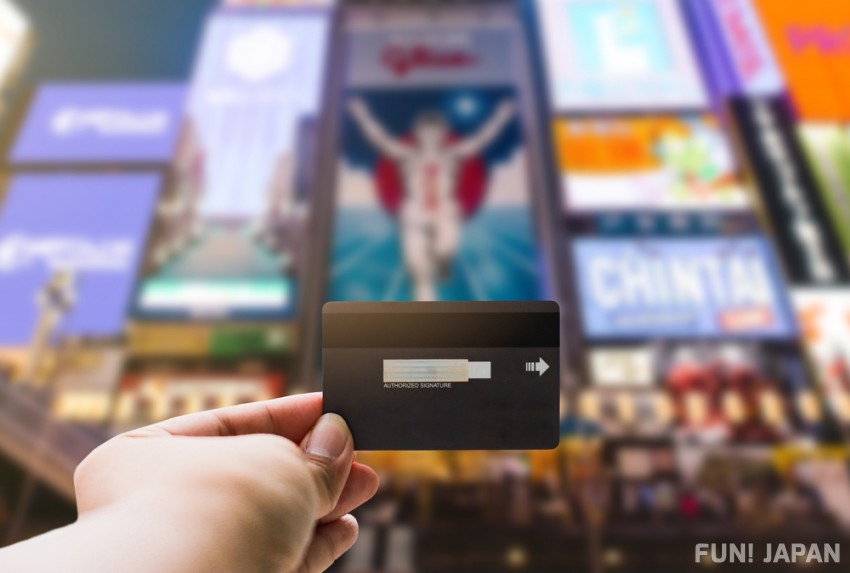 Whether it's the latest styles or some traditional Japanese souvenirs you're looking for, shopping in Namba is a treat. There are many distinct areas famous for different things, from fashion to cooking utensils to anime merchandise, so you can head to the spots that interest you most. Known especially for covered shopping arcades called 'shotengai', shopping in Osaka is great for rainy days or when you need to escape the summer heat!
Namba Parks: Nature-Inspired Design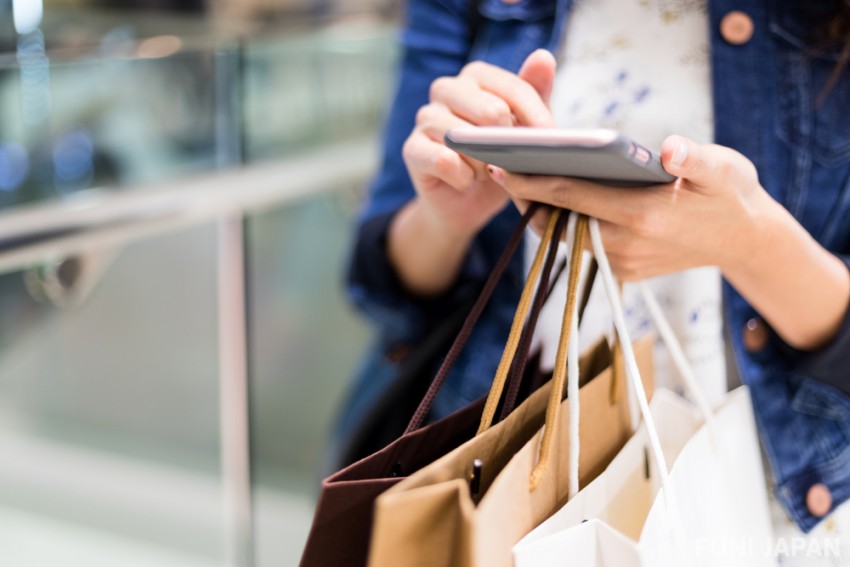 Connected to the network of Namba stations, Namba Parks shopping complex is a modern build with plenty of familiar names inside. Designed like a flowing canyon, the complex has terraced floors with rooftop spaces and glorious views. Inside, there are fashion, homeware and family stores as well as a host of restaurants on the 6th, 7th and 8th floors. Serving everything from sushi to sandwiches, it's perfect for a pick-me-up between shops. If you're looking to relax head to the 8th floor cinema or get a breath of fresh air on the 9th floor's landscaped garden.
Location: Directly attached to the Nankai Namba station, simply take the elevated walkway on the 2nd floor to reach Naba Parks.
Sennichimae Doguyasuji: Osaka's Kitchen Street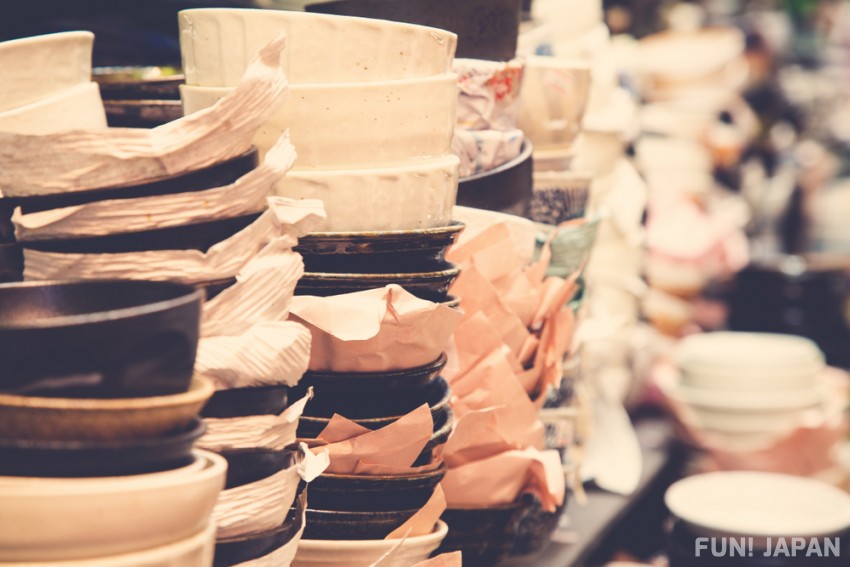 The place to go for all your kitchen and cookery needs, Doguyasuji Shotengai is a haven for those who love Japanese cuisine. From stores filled with mesmerizing signs to those packed with delicate Japanese lacquerware, there are stores for everyone - from amateurs to business owners. Whether you're on the hunt for a takoyaki griddle, the perfect set of chopsticks or a high-end Japanese knife, Doguyasugi will have the best selection. There are a few restaurants dotted around if all the cooking tools spark your appetite and even a kitchen-ware festival in October!
Location: Sennichimae Doguyasuji is a few minutes' walk from Namba and Kintetsu-Nippombashi Stations.
Shinsaibashi Suji: The Ginza of the West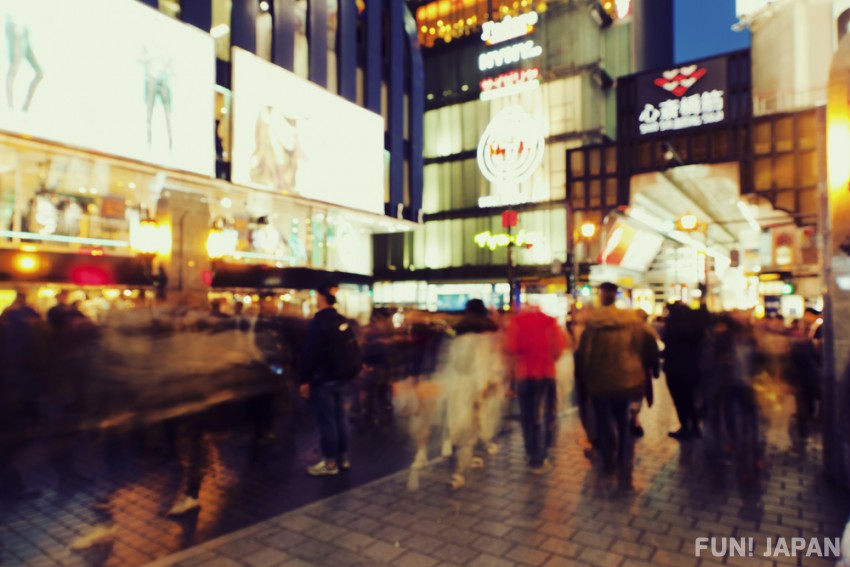 A thriving shopping street that draws crowds of over 100,000 on weekends, Shinsaibashisuji Shopping Street was once known as the Ginza of the West. Already a popular shopping destination in the Edo-period, it has since grown into one of the busiest in Osaka, with a reputation for tax-free shopping as well as fashion. Home to international brands such as Gucci it also has some more affordable options, with the impressive UNIQLO Flagship store drawing many visiting shoppers. Traditional Kimono stores neighbor Western vintage shops with restaurants squeezed in-between. Great for families and fashionistas alike, this is a global shopping arcade.
Location: Shinsaibashi Suji is right above Shinsaibashi Station on the Midosuji Subway Line. If you use exit 5 or 6 you'll walk straight out into the shopping street.
Namba Walk: An Underground Wonderland
Below ground, the Namba Walk shopping area is a network of connecting passages just waiting to be explored. Whether you're hopping between stations or here for a shopping experience, there are plenty of stores to catch your eye, with over 700m to see. With one main avenue, the Walk has two streets (north and south) as well as three major zones. Monuments and artwork mark the central spots, including whales and mosaics that elevate the shopping mall to an elegant gallery atmosphere. Home to more independent and unusual stores, you can find crafts, accessories and unusual souvenirs alongside affordable kushikatsu, okonomiyaki and oyster restaurants among others.
Location: Namba Walk is connected to the Namba Station Network with exits leading directly to the shopping street from the Subway stations, Nippombashi Station and Kintetsu Namba Station.
Ebisubashi-Suji: 350m of Fashion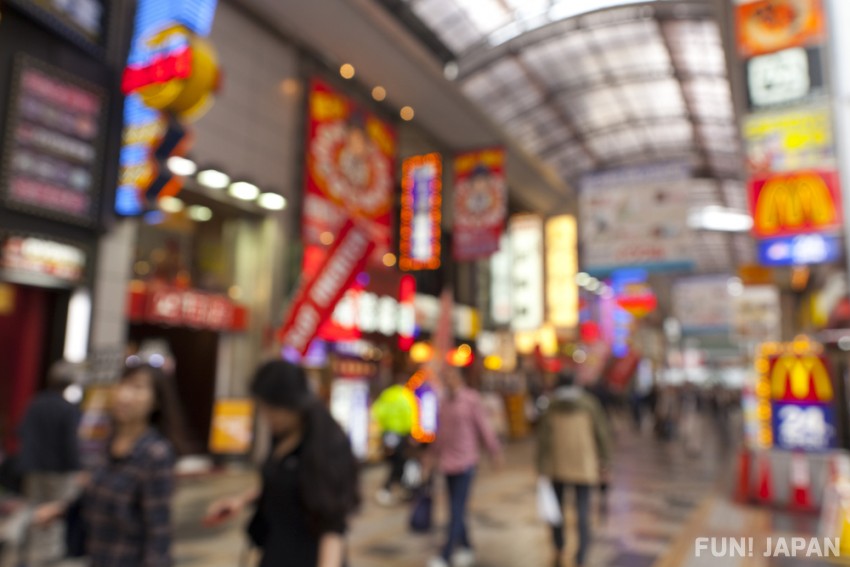 One of the busiest shopping streets in all of Osaka, Ebisubashi-Suji is a haven for younger shoppers seeking out the latest fashions. With 350m of shops to choose from, it caters to everyone, with a mix of popular street brands and independent accessory boutiques. The department stores house high-end brands while the alleys host a number of cafes, restaurants and souvenir stores. Stretched between Ebisu Bridge and Nankai-Namba Station, the shotengai (covered shopping arcade) is perfect for a rainy day.
Location: Ebisubashi Suji is located next to Osaka Metro Namba Station, Osaka Namba Station and Nankai Namba Stations and is within a short walk of Nipponbashi Station.
Den Den Town: Otaku Heaven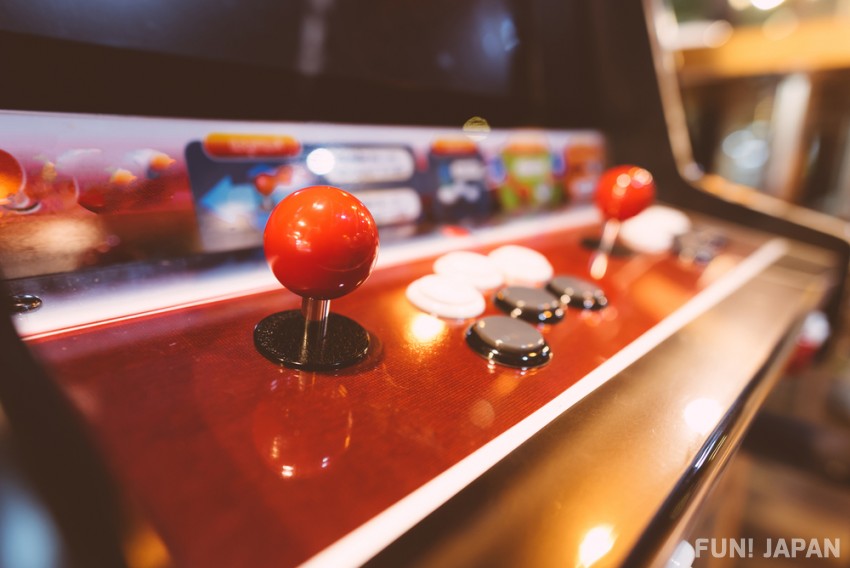 The place to go for all things anime, manga and electric, Nipponbashi Den Den town is Osaka's answer to Akihabara. Once known for selling radio equipment, the area soon diversified and now has two primary shopping streets running parallel. Sakaisuji is known for large retailers with every electronic item you can think of, while Ota-Road is more for the anime crowd. Nicknamed after to otaku group of Japan's 'geeks', it has figures, magazines, cosplay and more - as well as plenty of second-hand goods stores and arcades.
Location:Den Den Town is located to the east of Namba Station and if you take the South exit it i sonly a 5-10 minute walk away. It also accessible from Exit A of Ebisucho Station on the Sakaisuji Metro Line. 
[Survey] Traveling to Japan
Recommend