Shopping in Spectacular Shinsaibashidori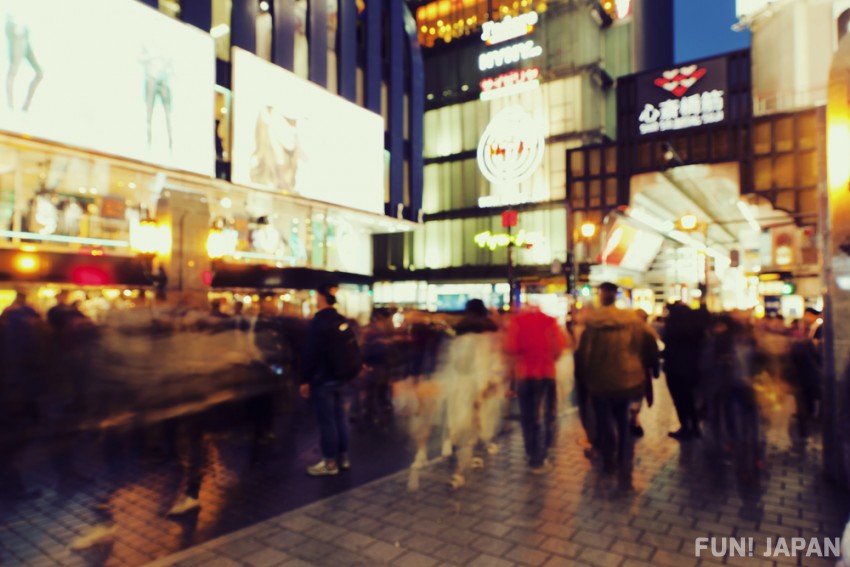 Once crossing the now-reclaimed Nagahori River, Shinsaibashi-dori is a thriving shopping street with the biggest Japanese and international brands all in one place. Small side-streets offer traditional Kimono stores and there are cafes-galore, making this the perfect shopping destination.

The Popular Past of Shinsaibashi Shopping Street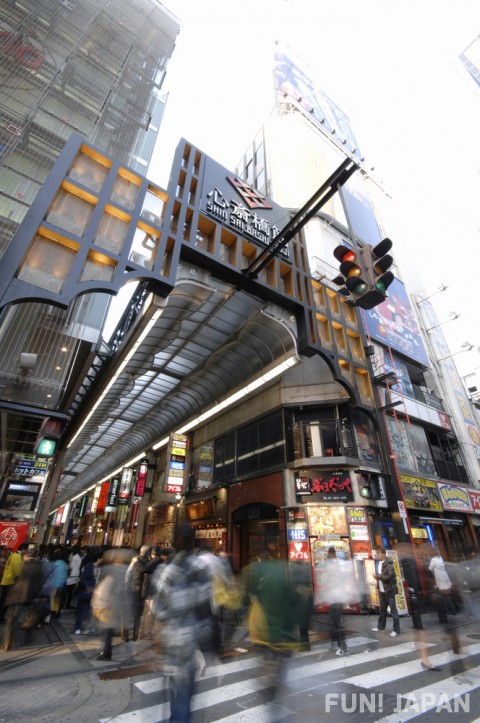 Stretching nearly 600m from Dotonbori to Nagahori-dori, Shinsaibashi Shopping Street is one of the most popular spots in Osaka. Drawing crowds of over 100,000 on weekends, it's a favourite of locals of all ages, but especially the younger crowd. This area was already a popular shopping area back in the Edo period, however, with records from 1748 showing lacquer-ware, book and instrument stores. In the popular Daimaru Department store, you can see a painting series depicting the busy shopping street at the time, including the original Matsuya Kimono store which is now Daimaru.
Fashion and Fun at Shinsaibashi Shopping Street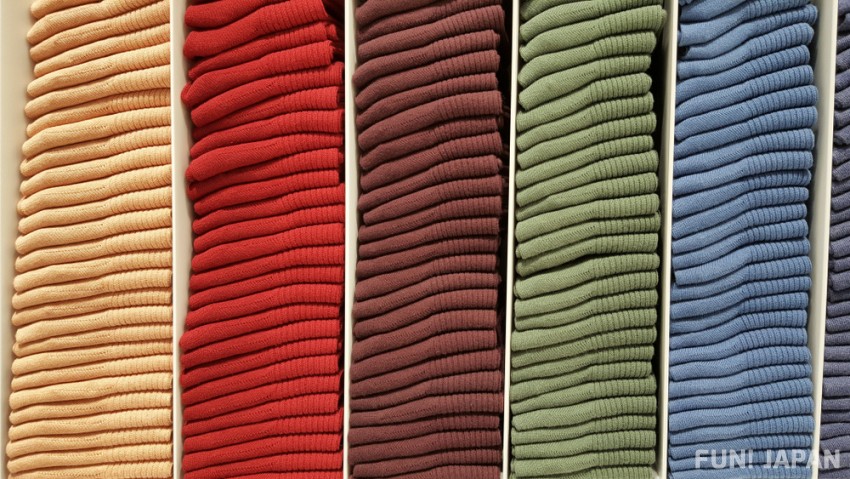 Stretching nearly 600m, Shinsaibashi Shopping Street is known for its fashion locally, but is also popular with international visitors thanks to its Tax Free Shopping Scheme. Many shops offer an in-store tax refund service while Daimaru has a dedicated counter. From the stunning Uniqlo's International Flagship Store to the world-famous Gucci, the street has many popular stores, and was once known as the Ginza of the West. While it now offers more affordable brands than Tokyo's high-end district, it means it is more popular with locals.
Fashion and Family: Top Shops on Shinsaibashi-dori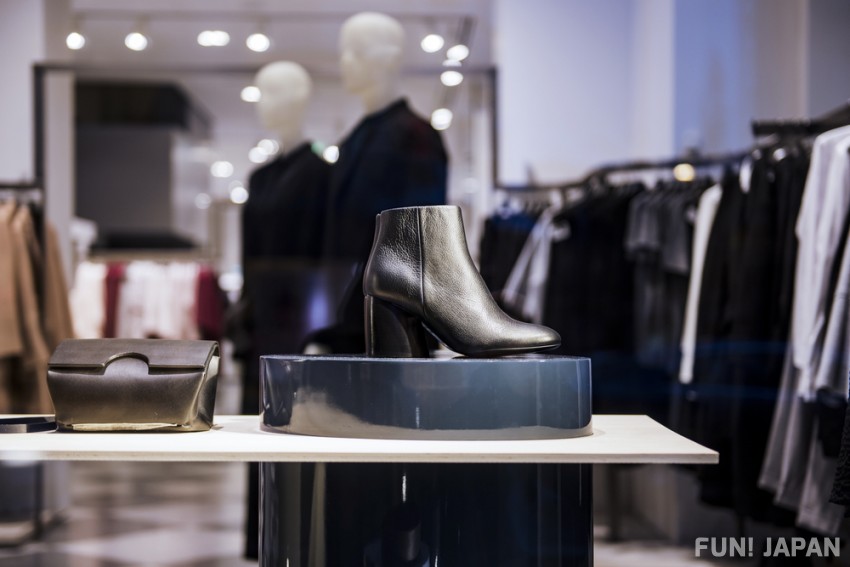 International Brand Stores
Home to countless big-name and international brands, the stores of Shinsaibashi-suji create a more contemporary shopping arcade experience. Boasting many family-friendly spots such as the Disney Store and the Sanrio Gallery, it is popular for visitors with children. It also has smaller fashion boutiques and vintage stores like 2nd Street and Brand Off for shoppers in their twenties seeking out the latest fashions with discount prices. Many of the small side-streets offer independent stores which are great to explore and escape the crowds.
Traditional Stores: Matsuya Kimono
If you're looking for a touch of the traditional, be sure to visit Matsuya Kimono fabric store to admire the beautiful fabrics and accessories used in making these beautiful garments. Founded in 1946, the small company specialises in adapting inherited and vintage kimono for new owners and also runs small calligraphy workshops. Nearby are a handful of other small kimono stores such as Tamiya and Tawaraya.
Department Store: Daimaru
One of the largest stores is the impressive Daimaru Department Store with its striking neo-gothic design. Renovated in 2019, it is now a stylish exploration of high-end fashion and lifestyle brands and the perfect place to experience Japanese hospitality such as elevator guides and store-greeters. Be sure to visit the food hall in the basement - known as depachika, these are stunning displays of treats, snacks and gifts from traditional Japanese sweets to specially-made sushi. This is an excellent place to gather souvenirs of local sweets which have their own dedicated section in the B2 level.
The Best Foods and Restaurants to try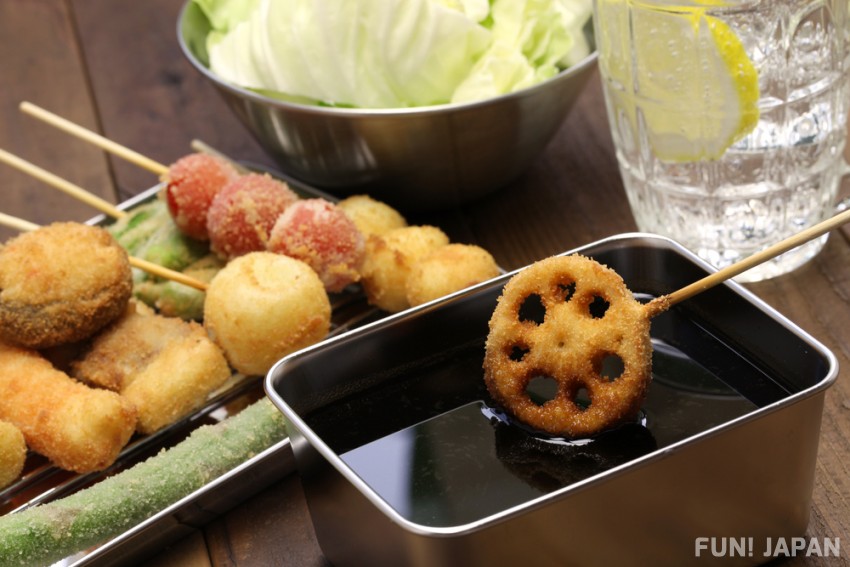 An Osaka Classic at Kushikatsu Daruma
If you're keen to try an Osaka-classic, then don't let the angry expression of Kushikatsu Daruma scare you away. Founded nearly 100 years ago, this local chain has different restaurants in Osaka, using their traditional sauce and famous face. Warning customers not to double-dip, he is a well-known symbol of the popular deep-fried dish of kushikatsu.
Unique Green Tea at Ujikoen
Shinsaibashi is home to the only store of traditional Japanese tea company Ujikoen. While the company was founded in Kyoto in 1865, this is their only location in Japan and offers those in Osaka a chance to try some of Japan's highest quality tea. There is a small cafe area in the back of the store where visitors can enjoy trying green tea from a traditional Japanese teapot known as a kyusu. A perfect spot for a break from the busy street, their staff will also help you try different teas to discover your favourite.
Classic Castella at Ginso and Cheesecake at Pablo
For those with a sweet tooth, Castella Ginso is a local-favourite, offering the sweet and soft sponge cake known in Japan as 'castella' from the Portugese. Founded in 1952, the store sells freshly baked castella including the special 'Shinsaibashi Castella' which is a popular souvenir.
Dessert lovers may also spot a long queue beside the Pablo Store, an Osaka-based cheese-tart store which allows customers to choose how they want their desserts cooked. From rare to baked, you can select and try one of the delicious cakes - a true Japanese take on the simple cheesecake.
How to Get to Shinsaibashi Shopping Street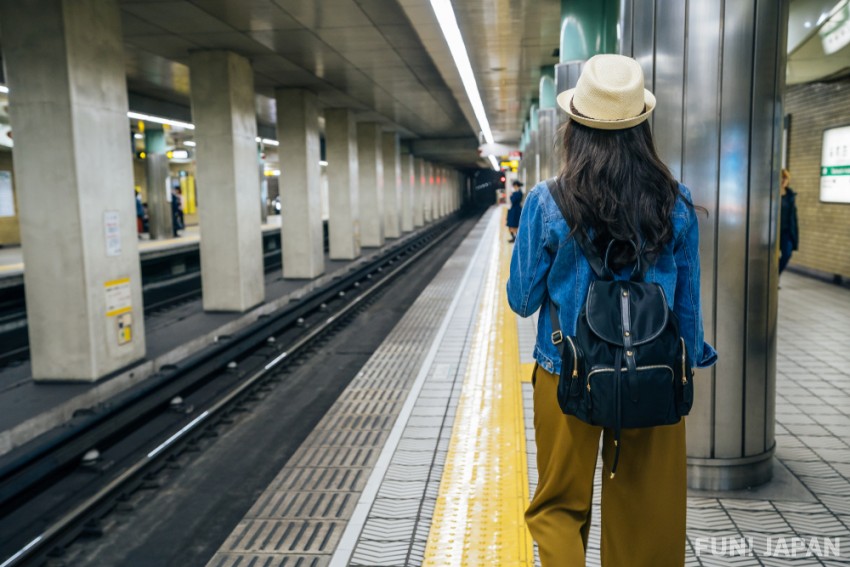 Shinsaibashi-dori is located above Shinsaibashi Station on the Midosuji Line, you can take exit 5 or 6 and arrive directly into the shopping street.
From Nippombashi it is a 10-minute walk to Shinsaibashi Shopping Street.
From Kansai International Airport (KIX) You can take the Nankai-Kuko line to Namba Station and transfer to the subway station to catch the Midosuji Line to Shinsaibashi. You can also use the limousine bus services available to Namba station and continue from there.
From Osaka International Airport (Itami) you should use the limousine bus service to reach the OCAT bus terminal at Namba and catch the Midosuji Subway line to Shinsaibashi. 
[Survey] Traveling to Japan
Recommend