How to Visit the Remarkable Sennichimae Doguyasuji Shopping Street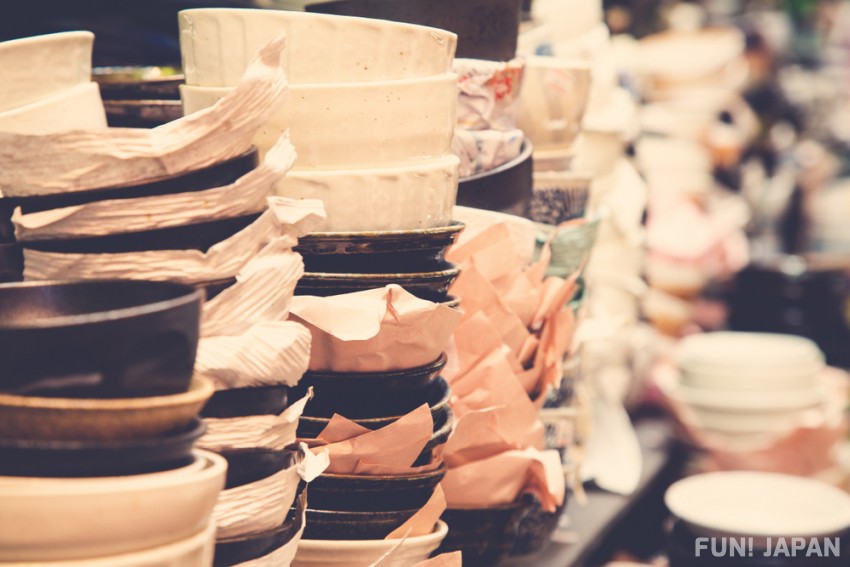 Dedicated to cookware kitchen goods and accessories, Sennichimae Doguyasuji Shopping Street is a foodie heaven in the gourmet capital of Japan. Known as Doguyasuji Shotengai for short, it is a traditional shopping arcade with the popular nickname of Kitchenware Street thanks to the abundance of items ranging from pans to knives to restaurant signs - but there's plenty for visitors and avid cooks alike!
The Pilgrimage Past of Sennichimae Doguyasuji Shopping Street
Once a quiet road joining Shittenoji and Hozenji Temples, this was a simple pilgrimage route which has been transformed. While small furniture and goods shops began to line the street, most were lost in a great fire in 1912, but during the recovery new shops soon appeared selling wholesale goods, before becoming a trading center on the black-market following the war. After the illegal trading was cracked down on, the area thrived and in 1970 an arcade was built above it leading to it becoming a shotengai (a Japanese shopping arcade) with a reputation for kitchenware. There is an annual festival celebrating the area in October and there are many cafes, workshops and demonstrations throughout the year.
What to see at Sennichimae Doguyasuji Shopping Street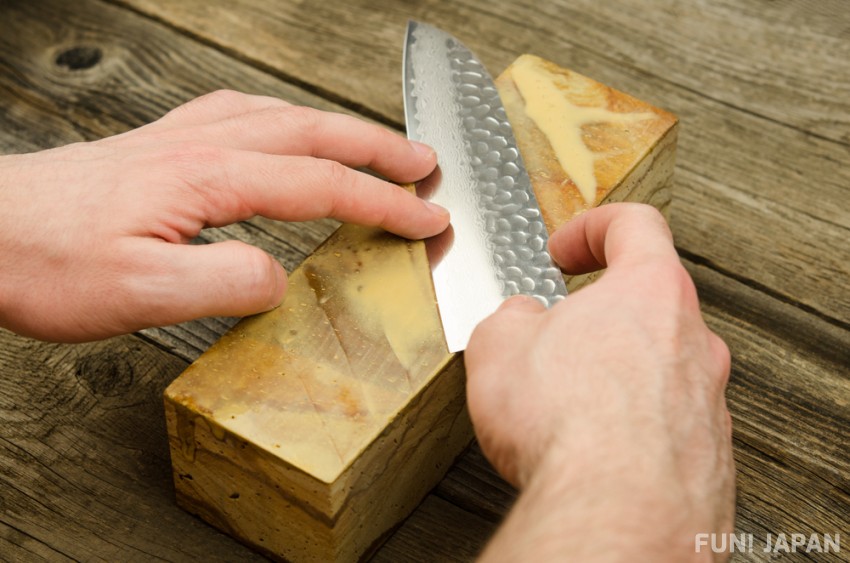 The street is 150m long and home to over 60 stores, with many founded over a hundred years ago. The stores here focus on kitchenware, and cover everything from uniform to knives, signs to replica food. While it is popular with wholesaler shoppers who run restaurants and cafes in Kansai, it is also great for those who enjoy cooking at home. There are many unusual cooking utensils you may not find at home and the different items make fantastic gifts or souvenirs. The area is ideal for cooking enthusiasts but families and couples can also enjoy the displays of replica food, the different food samples and workshops available, not to mention the annual festival. Take a wander through the stores to see the variety of modern and contemporary goods showing the traditions and change in Japanese restaurants.
Unusual and Interesting Shops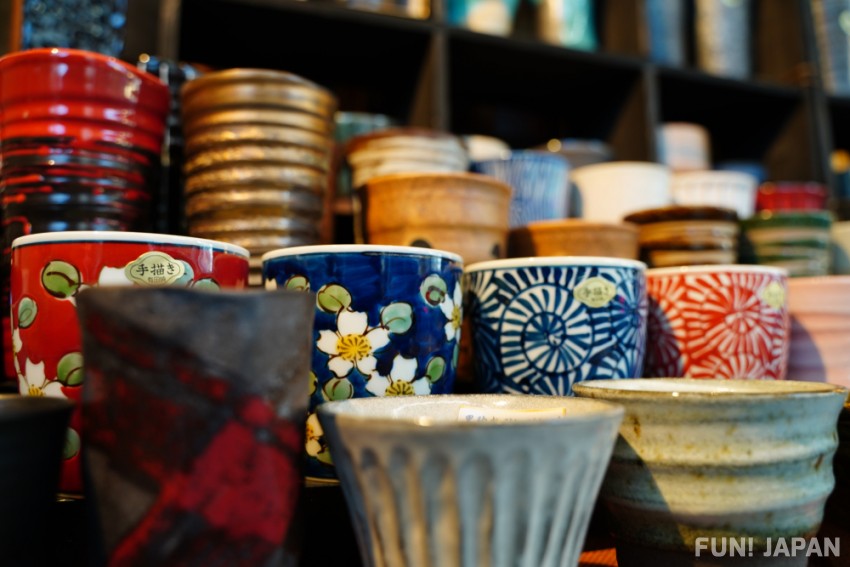 There are an abundance of traditional and contemporary stores in Doguyasuji, offering items you can use at home as well as a fascinating insight into restaurant items like noren (hanging curtains) and signboards.
Knife Sellers: Ichimonji Chuki
Ichimonji Chuki are one of the most respected knife sellers in Kansai, specialising in the Sakai knife crafting technique. Perfected over 600 years in the sword-forging Sakai region of southern Osaka, the skills were later applied to knives and they soon became the top choice of the Tokugawa shogunate and are still chosen by many professional chefs across Japan. The knives are known to be exceptionally strong but also very thin making them perfect for slicing sashimi and vegetables delicately. Expected to last a lifetime if cared for properly, the knives are costly but are a true investment. The staff will help you choose the perfect knife depending on your needs and will explain how to use it correctly.
Lacquerware Shops
For lacquerware items, there are many shops to choose from including Yamaka Pottery and Osaka Shikki Inc. (Osaka Lacquer Ware), which offer rice bowls, chopsticks and many other beautiful items. Nakao Factory Works is one of the more contemporary stores and features a coffee stand, so you can take a break while you admire the beautiful displays of cookware. Domolabo is an impressive shop sign store while Marusan specialises in traditional noren.
Food Sample Stores: Aburatani Koseido
One of the most fascinating stores is Aburatani Koseido - one of the food sample stores. Here you can admire the bright, realistic meals used by restaurants to tempt their customers. If you would like to learn more about the famous food samples, you can try making your own here or at the Japan Food Sample Association Design Pocket. As a delicate craft, the creation process of these samples is not widely appreciated, so here you can learn more and try it yourself during their workshops.
Tempting Foods and Friendly Restaurants in Sennichimae Doguyasuji Shopping Street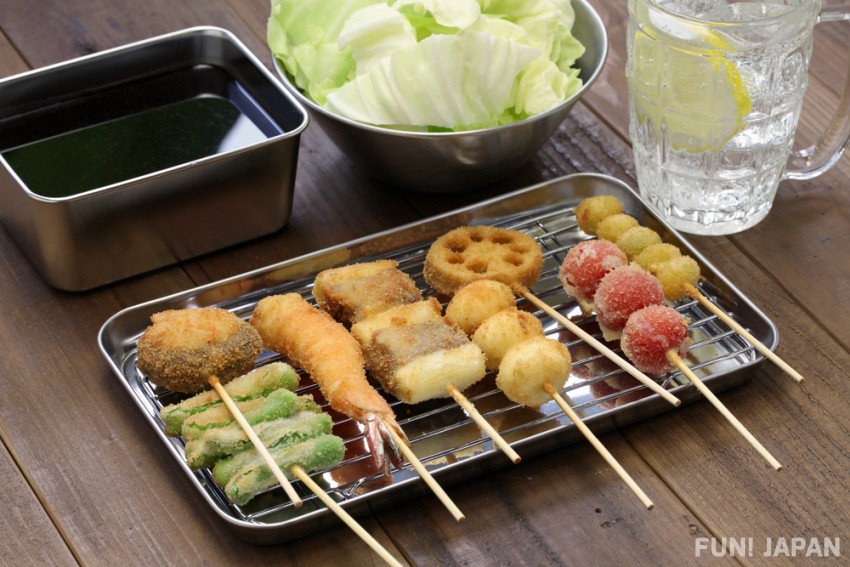 It's to be expected that admiring so many cooking utensils will soon make visitors hungry, and luckily there are many restaurants available to help.
Kushikatsu Sakura
Serving up one of Osaka's lesser-known treats, Kushikatsu Sakura offers deep-fried sticks of seafood, vegetables and meat to be enjoyed with a special dipping sauce. Perfect for those wishing to try a variety of flavours you can choose from the extensive menu and create your perfect meal.
Matsuya Udon
For those craving something a little lighter, Matsuya Udon is a fresh and friendly store offering simple but delicious bowls of udon - thick, chewy noodles. Look out for the bright white and purple noren and order from the vending machine outside!
Shabuchin Namba
A unique experience, the copper-pot shabu-shabu meal for one at Shabuchin Namba is a true pleasure. Usually a shared meal, here solo-travelers can enjoy cooking their own selection of meat and fresh vegetables in a flavourful broth - served here for over 40 years.
How to Get to Sennichimae Doguyasuji Shopping Street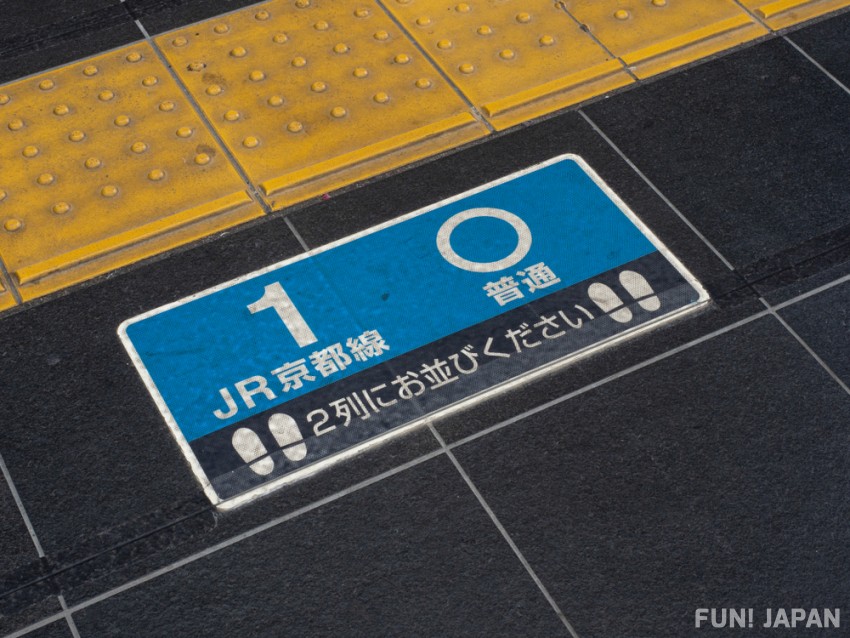 Sennichimae Doguyasuji Shopping Street is located a few minutes walk from Namba Station (Nankai, Nankai-Koya and Nankai Limited Express lines) as well as Kintetsu-Nippombashi Stations (Kintetsu-Nara line) and Nippombashi Subway Station (Sakaisuji and Sennichimae Lines).

From Kansai International Airport (KIX) You can take the Nankai-Kuko line to Namba Station and walk to the shopping street in a few minutes. You can also use the limousine bus services available to Namba station.
From Osaka International Airport (Itami) you can take a limousine bus to the OCAT bus terminal at Namba and make your way to the street directly.  
[Survey] Traveling to Japan
Recommend