5 Perfect Instagram Spots in Odaiba, Tokyo
An artificial island, Odaiba is a fairly new town that has gained recognition in the last three decades. It is home to worldly events such as Tokyo Motor Show, Comic Market, and more.
Although there are some residential areas around it, the island is mainly an entertainment center with many beautiful sites for everyone visiting to enjoy. Here, we list the 5 spots that are especially great for Instagrammers, or simply for your personal album.
Rainbow Bridge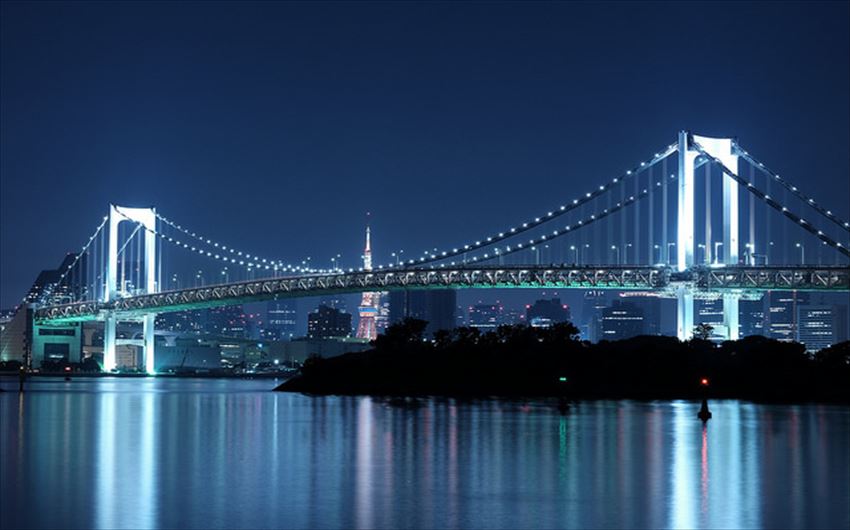 The glowing bridge that connects the island from the rest of Tokyo is possibly one of the highlights of your trip to Odaiba. The bridge stands gloriously on top of Tokyo Bay, creating a great scene for every amateur and aspiring cameraman. It is best to include the skyscrapers in the background with Tokyo Tower.
Fountain in VenusFort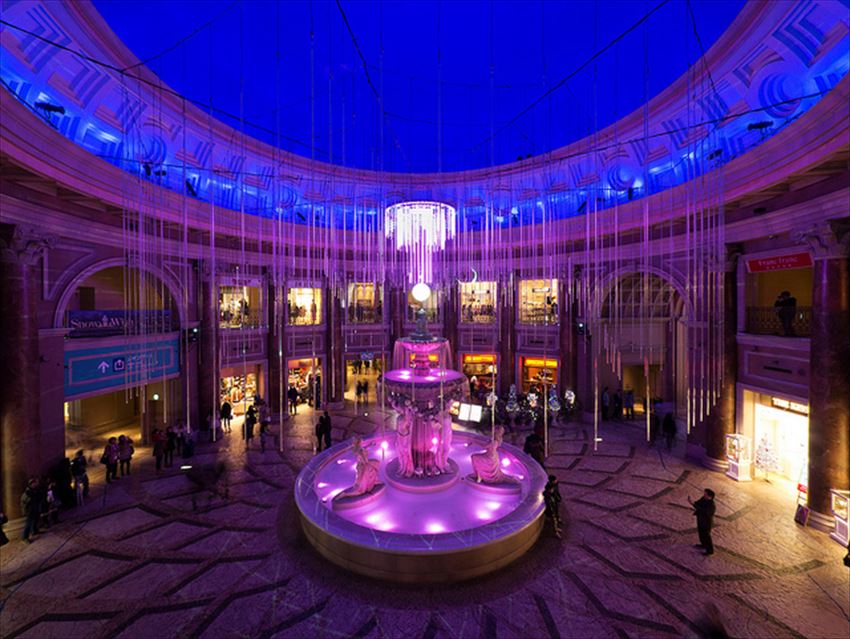 VenusFort is a "theme park for women" which is designed to look just like 17th-18th century Europe. The park is full of Instagram spots, but the best of them all is probably the fountain located in the 2nd floor. The lightings hanging from the ceiling gives it another romantic touch, perfect for couples as well.

Sunset Beach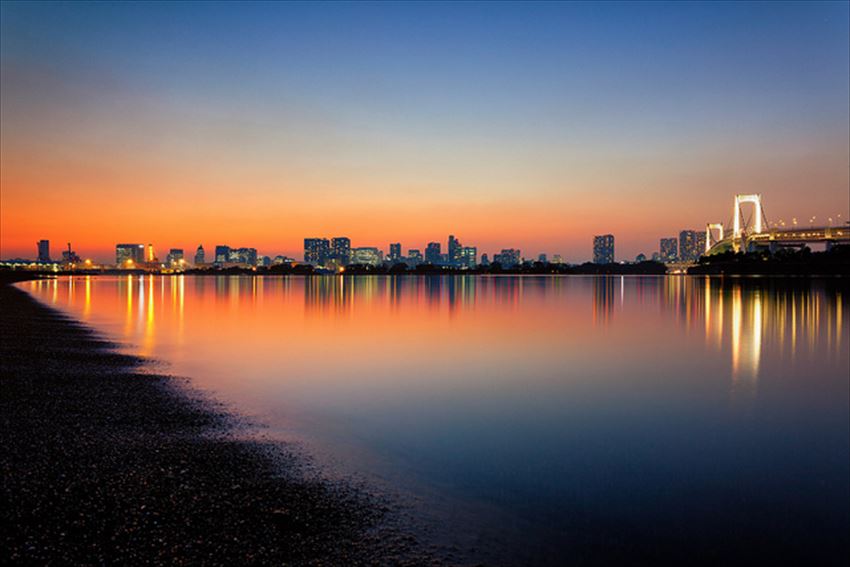 Although not natural, Odaiba has several beaches where people enjoy wind surfing, fishing, or simply to relax. The best shot comes when the sun is about to set, and the bay turns red as city lights reflect in the water. The atmosphere is absolutely stunning, feeling the contrast of nature and urban life in harmony.
Statue Of Liberty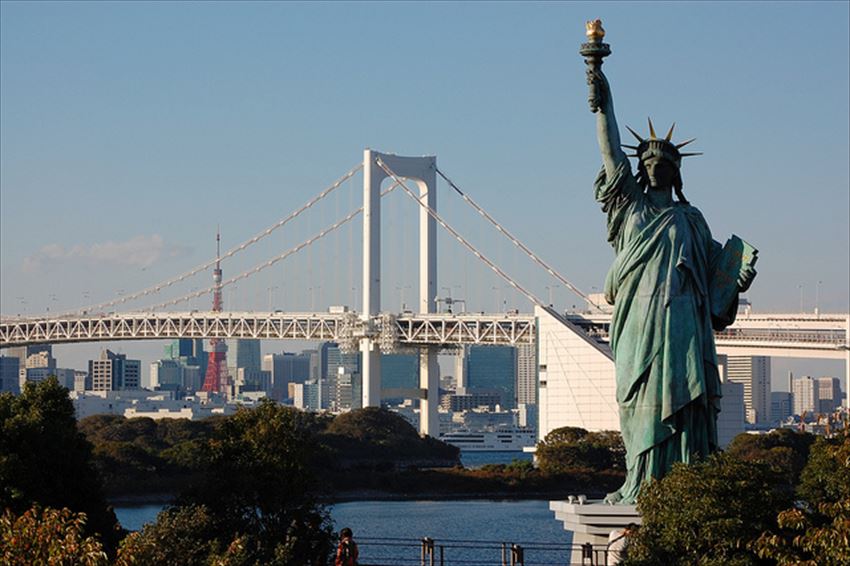 Yes, you read it right. There is a miniature Statue of Liberty in Odaiba. It was first established as a part of Japan-France partnership program, where the then President of France, Jacques Chirac and Prime Minister of Japan, Ryutaro Hashimoto took part in the establishment party. The replica was completed in 2000 which was certified by the French government.
It is located in front of the Rainbow Bridge and Tokyo Bay, so we recommend you pay a visit to all three at once.
The Ferris wheel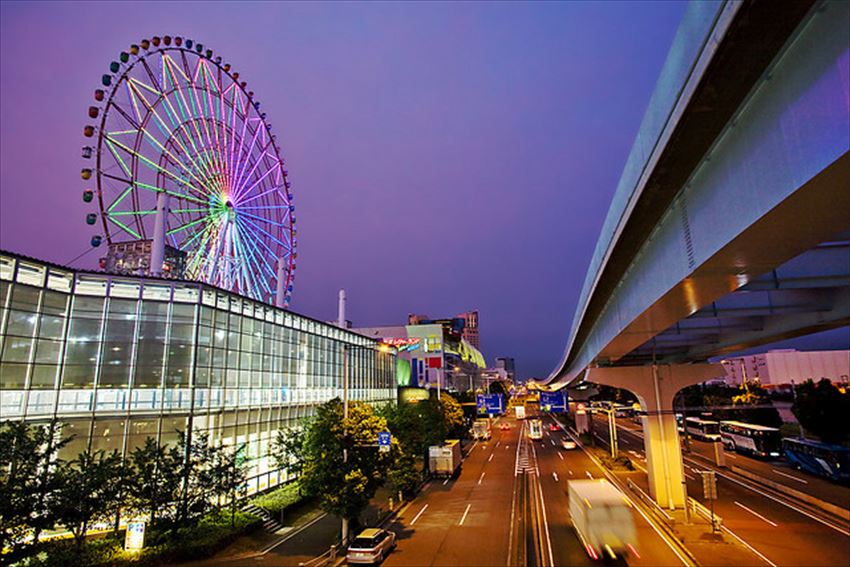 The giant Ferris wheel in Odaiba is a part of Odaiba Pallet Town. It is one of the few places where you can see all the major landmarks of Tokyo illuminated, such as Tokyo Tower, Tokyo Sky Tree, Tokyo Gate Bridge, and the Rainbow Bridge. It is a great attraction to take, but it would also make a perfect background for your visit to Odaiba.

Recommend