A Perfect Guide for Tokyo Family Trip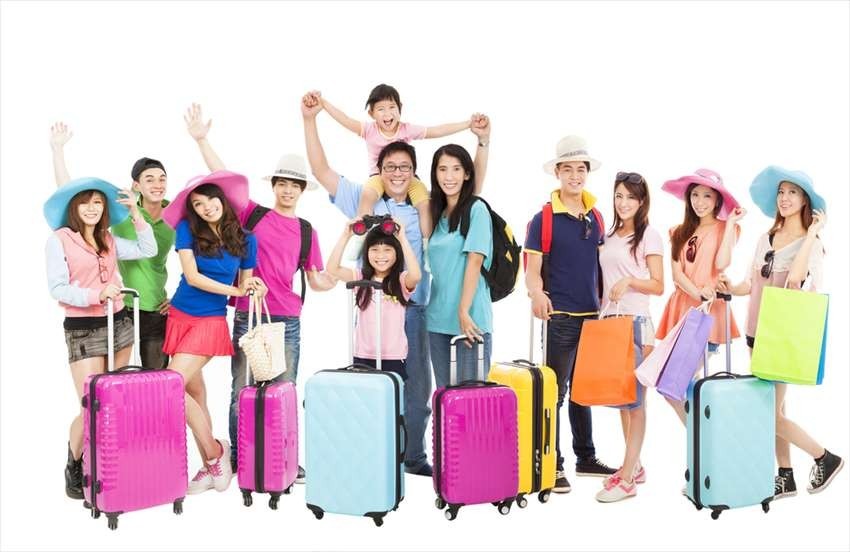 In Tokyo, there are many distinctive areas such as Shibuya and Harajuku, trendy spots filled with the younger crowd, Ginza, which is lined with luxury brands, the stylish and international Roppongi, and Asakusa, a traditional neighborhood with an atmosphere of the Edo Period. Among them, we will introduce our recommendations for some of the best ways to spend a family trip to Tokyo.

3 Reasons why Family Trip to Tokyo is Recommended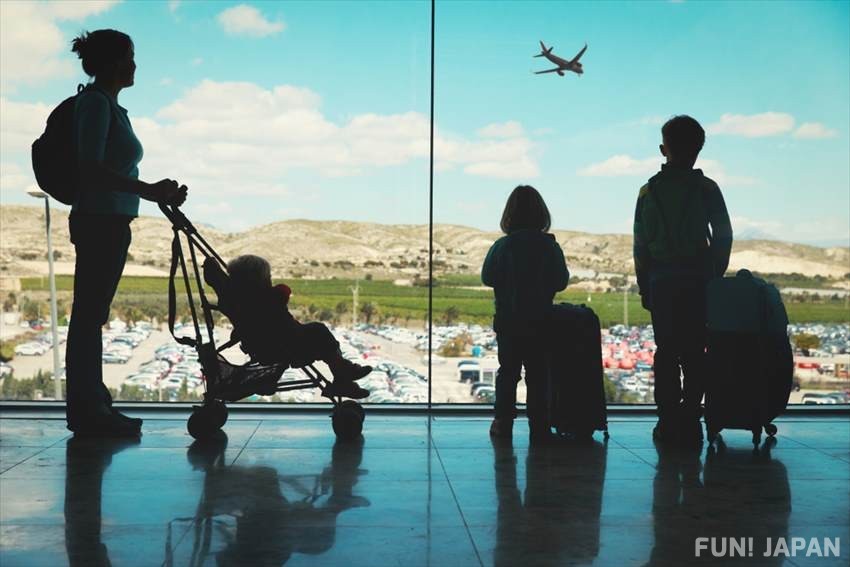 A family trip to the city? If it's in Tokyo! This is a so-called "anything you could want" city. We will introduce three reasons why we recommend Tokyo for family travel.

Convenient transportation service
Tokyo boasts a substantial transport network, including as trains and buses, so it's easy to move smoothly from one destination to the next. Transportation is convenient and travel intervals are short, so you can relax with children. There are many subway lines and the network can be complicated, but public transportation is very convenient to use. Taxis are also an easy way to get around.

At each station, escalators, elevators, as well as the main station, are clean, and there are many toilets where parents can enter with children. The station building adjacent to the main station also has a toilet with nursing room and diaper changing table.
A wide range of gourmet choices
As well as traditional Japanese dishes such as sushi and tempura, there are an abundance of different fashion shops and restaurants, many of which have been featured in magazines. But luxury shops aren't the only stores in Tokyo; there are many casual shops where it's perfectly fine for children to make some noise. Additionally, some izakaya (Japanese pubs) prepare private rooms geared especially for children so that customers can feel welcome to dine as a family. If you and your children would like to enjoy all the Japanese food you can eat, you should try going at least once.
Also, facilities and theme parks with extensive grounds
Sightseeing in Tokyo is not only limited to just one spot. In fact, there are several fantastic sightseeing options, including as museums and theme parks, where adults and children can spend the whole day. Traditional Japanese festivals and events that can be enjoyed by families are also frequently held. We recommend that you join as soon as timing comes.

There are plenty of peaceful spots such as parks and greenery in the city, so please try a break when you find them.

Tokyo Family Trip Itinerary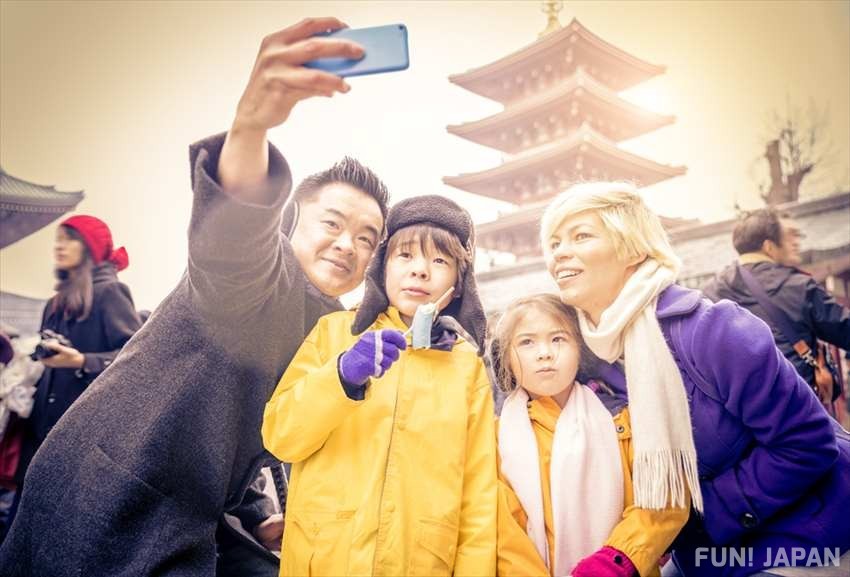 If you stay in the Shinagawa area
The Shinagawa area is easily accessible from both Narita International Airport and Haneda Airport.
On Day 1, we recommend eating a delicious brunch at the Shinagawa Prince Hotel, followed by a walk through the aquarium "Aquapark Shinagawa," where both parents and children will be sure to enjoy, and you may also want to visit the nearby Sengakuji Temple.
On Day 2, move to Shinbashi Station on the JR Yamanote line, then change to the monorail "Yurikamome" and get off at "Shibaura-futo". Take in the scenery of Tokyo Bay by walking (about 30 minutes) via Rainbow Bridge. When you get to Odaiba, play at the many exciting attractions at the theme park "Tokyo Joypolis" inside "Decks Tokyo Beach" and enjoy shopping at "Aqua City Odaiba". Lastly, you can eat while watching the night view in the same facility.
On Day 3, you can also go to Asakusa on the Toei Asakusa line, or go to Shibuya or Harajuku, which is just a few steps away from the JR Yamanote Line. Please enjoy both the old and new charm of Tokyo.
In the Roppongi area
Although it's known as a city that doesn't sleep, it actually is an area where many local families gather in daytime.
On the Day 1, buy some food at the deli and supermarket in Roppongi Midtown, then have a picnic at the green lawn area on the same premises. Join local people and enjoy Tokyo Life. Of course, shopping and dinner will come at multiple compound commercial facilities such as Roppongi Midtown and Roppongi Hills, which is a 10-minute walk from there. Since sightseeing spots are close, such as Tokyo Tower and Akasaka Imperial Palace, please take advantage!
On the Day 2, take the Toei Oedo Line and get off at the Tokyo Metropolitan Government Station. Take a closer look at the city of Tokyo from the Observatory of Tokyo Metropolitan Government in Shinjuku. From there, walk to the city of Shinjuku. Department stores, consumer electronics, mass merchandisers, and so on–so many large shopping facilities are forested here, you can shop to your heart's content! Department stores also have restrooms for children, nursing rooms, and diaper changing stations.
On the Day 3, take the Tokyo Metro Hibiya line and get off at Ueno station. You can go to Ueno Zoo for a panda visit, then deepen your knowledge at art galleries and other museums, and of course, do not forget to drop in on the traditional and lively shopping street, Ameyoko.
If you stay in the Tokyo station area
There are plenty of routes in the Tokyo station, which is convenient for access. There are more sightseeing buses and walking tours from Tokyo station, so it is easy to get on with it.
On Day 1, take a one-hour "Hato bus" open bus tour. The route is from Tokyo Station at 9:30 = Hibiya Park = Kasumigaseki = Parliament House = Toranomon Hills = Tokyo Tower = Rainbow Bridge = Odaiba = Katsutakebashi = Tsukiji = Kabukiza = Ginza =Tokyo Station, finally arriving at 10:30. After getting off, visit the sightseeing spots you like again using public transportation. Ascend Tokyo Tower, or go shopping and eat in Ginza.
On Day 2, go for a walk to the Imperial Palace and enjoy green and water in the middle of the city. You can enjoy cherry blossoms in spring, autumn leaves in autumn, and migratory birds in winter. Also around Tokyo Station, do not miss shopping and eating, so spend a relaxing day around Tokyo Station.
On the Day 3, you can also enjoy the unique amusement facilities in Japan, taking a whole day, including Tokyo Disney Resort, about an hour by train from Tokyo Station, the Studio Ghibli museum in Mitaka, or Sanrio Puroland in Hachioji.
[Survey] Traveling to Japan
Recommend