The Celebration of Sanno Matsuri in Tokyo and Takayama!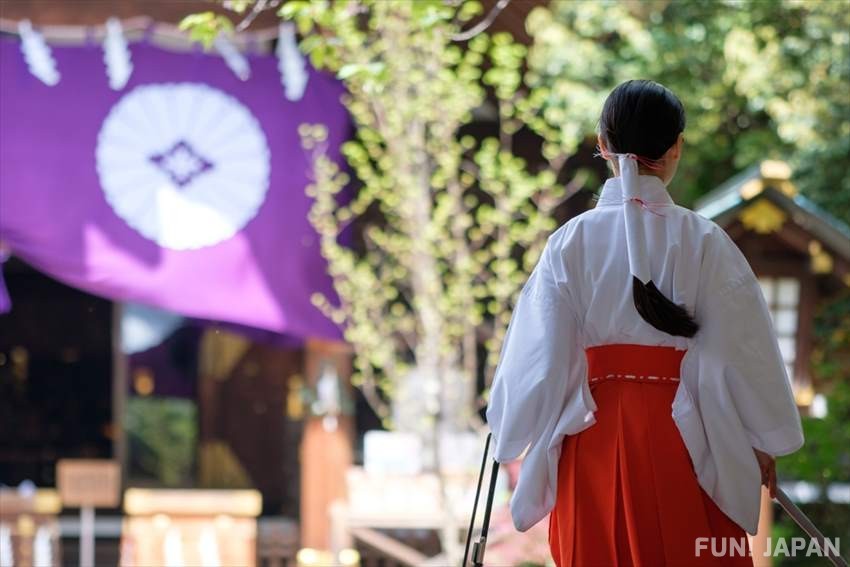 Did you know that there are two major festivals called Sanno Matsuri in Japan? These festivals share many similarities, such as their respective shrines are named Hie Shrine, and they have parades that are breathtaking to watch! So join us, as we go over these two amazing Sanno Matsuri in Japan!
About Sanno Matsuri Tokyo
Known as one of the three major festivals in Tokyo, along with the Kanda Matsuri and Fukagawa Matsuri, the Sanno Matsuri in Tokyo is definitely a spectacle that is worth checking out if you visit on an even-numbered year!

Held in June on every even-numbered year, the Sanno Matsuri dates back to the Edo period and was one of the few festivals that was allowed to enter the ground of Edo castle at the time.
The Sanno Matsuri in Tokyo is held over a week and a half and is ran by Hie Shrine in Tokyo. During the main even of the festival, a parade is held that starts from Hie Shrine and makes its way past Yasukuni Shrine, Yotsuya Station, the Tokyo Imperial Palace, Nihonbashi Hie Shrine, and back to Hie Shrine again.
The Tokyo Sanno Matsuri 2018 and 2020
The Tokyo Sanno Matsuri 2018 was held on June 7th to June 17th and drew in many tourists that wanted to experience what a major festival in Tokyo was like! During the main event of the parade, hundreds of participants in the festival paraded through the streets of Tokyo in traditional costumes as floats and mikoshi made their way through the city.

The procession itself is said to be over 300 meters long depending on the participants and starts early in the morning from Hie Shrine at around 7:30am and ends around 5:00pm in the evening.
The next Sanno Matsuri in Tokyo will be held in 2020 and will be held again from early to mid June. But if you are worried about not being able to check it out in 2021, then you can always check out the Kanda Matsuri, which is a festival that is just as big and occurs on every odd-numbered year!
Spot information
Spot name: Hie Shrine Tokyo

Street address: 2-10-5 Nagatacho, Chiyoda-ku, Tokyo 100-0014

Access: 5 minutes on foot from Tameike-Sanno Station

About Sanno Matsuri Takayama
Also called the Takayama Spring Festival, the Sanno Matsuri in Takayama is held around the area of Hie Jinja Shrine in the prefecture of Gifu. It is known to the locals as Sanno-sama, which is why it is also called Sanno Matsuri!

The festival is believed to have started between the 16th and 17th centuries in Japan and the main events of the Sanno Matsuri are held every year on April 14th and 15th. The main purpose of the festival is to welcome Spring and to pray for a good harvest and peace throughout the year.
During the Sanno Matsuri, several yatai which are exquisitely crafted are on display. They are registered as tangible folklore cultural assets of Japan, so make sure you don't miss out on seeing them!
Visiting Japan? Check out the Takayama Spring and Autumn Festivals!

The Sanno Matsuri 2020, Takayama, Japan
In 2020, the Sanno Matsuri in Takayama will be held on April 14th and 15th to thousands of residents and tourists. As more and more people are learning about this festival in Gifu prefecture, it is slowly raising in popularity to tourists too!

One of the reasons is because of the Night Festival that happens on the 14th. On this day, the twelve yatai that are on display are ordained with many lanterns that give off a magical feeling as musicians play special tunes that are only heard during this evening.
Another reason is because of the Karakuri performance that takes place twice a day on the 14th and 15th in the morning and afternoon. This performance consists of re-enactments of old Japanese legends and tales of the area as the marionettes come alive by highly skilled puppeteers!
Spot information
Spot name: Sanno Matsuri Takayama

Street address: 156 Shiroyama, Takayama, Gifu 506-0822

Access: 25 minutes on foot from Takayama Station

[Survey] Traveling to Japan
Recommend