Enjoying the Wonderful Tokyo Water Bus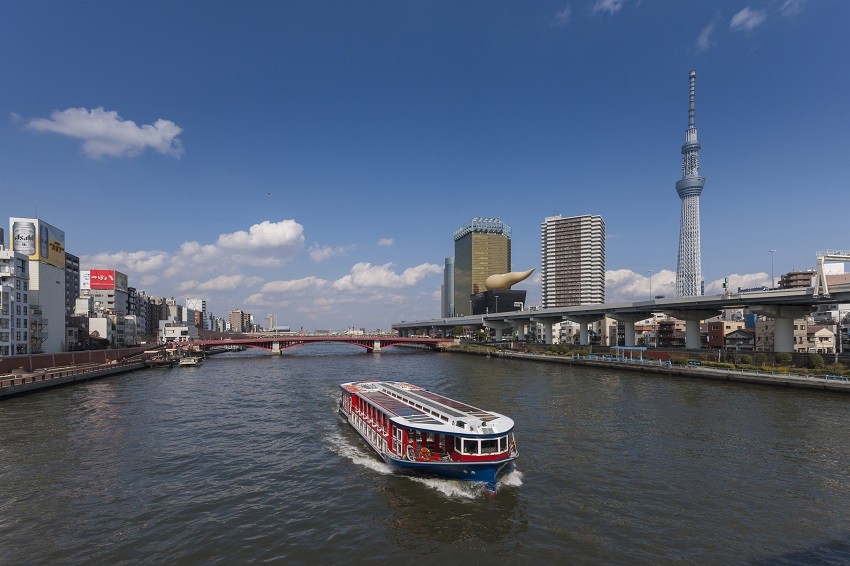 Between the Sumida River and the Tokyo Bay (the watersides of Tokyo), there are many famous and historical sites that remain from the Edo period. You are able to see these amazing sites while cruising along the water of the rivers and bays. The public transport of Tokyo is not limited to only JR, Subway, bus and taxies. Now there is a way to enjoy sightseeing while on the move.
Tokyo Water Bus Tour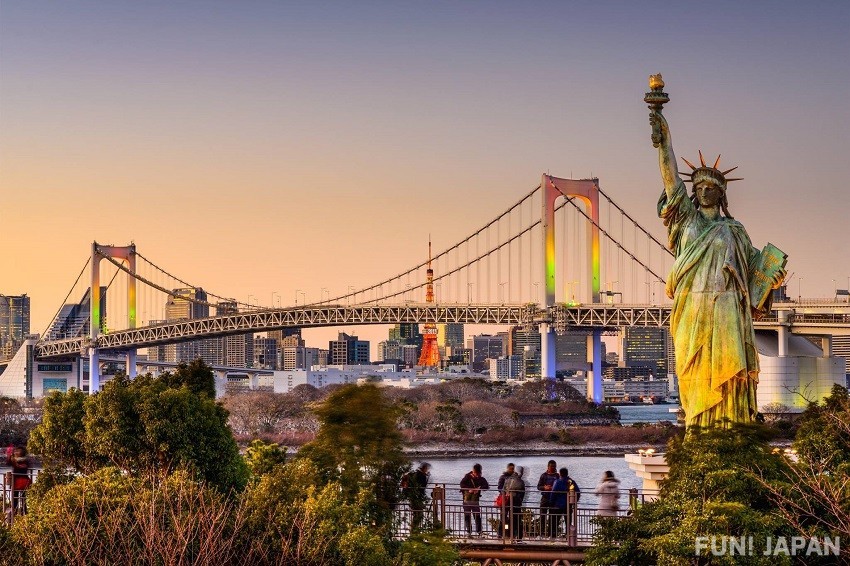 The Tokyo Mizube Cruising line (東京水辺ライン) and the Tokyo Cruise (東京観光汽船) are the 2 waterbus companies that operate in Tokyo, and the one we will be introducing to you, is the Tokyo Mizube Cruising Line, Asakusa – Odaiba cruise. There are many interesting seasonal events that happen on the water bus lines, during the summer, there is a set tour that consists of lunch and a trip to the planetarium, package cruise like Haneda Oki-Tokyo Gate Bridge round trip (羽田沖・東京ゲートブリッジ周遊) (a 60 minutes trip round the Tokyo Bay), etc. If you see the changes in the view of the bay as morning turns to night at different angles, I am sure you will be able to witness a breathtaking sight that is beyond your imagination.
Tokyo Mizube Line/Tokyo Suijo Bus Tour-Asakusa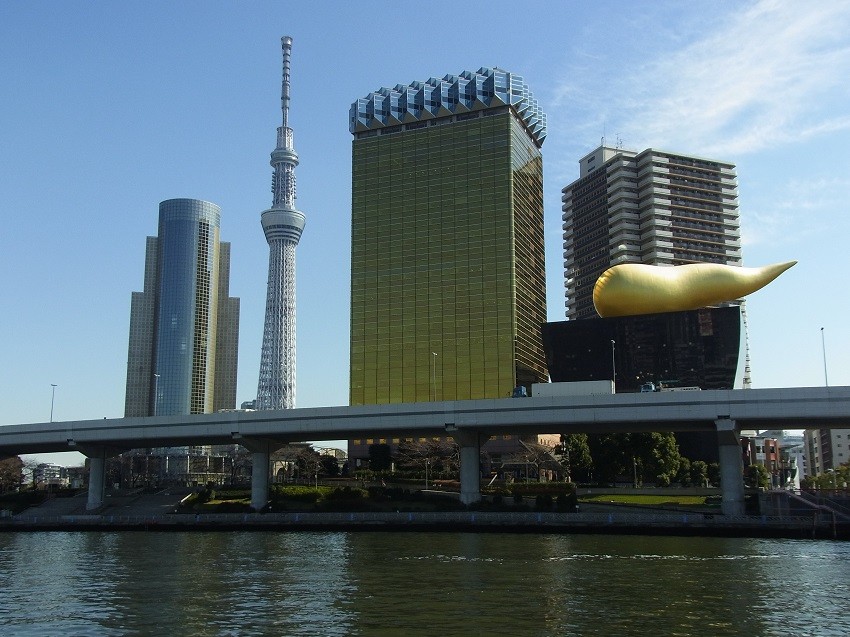 The tour's departure is at Sensoji Nitenmon which is along the Sumidagawa river and is just a 6-minute walk away from the famous tourist spot Asakusa, heading for Odaiba as its final destination. You can buy the ticket on the spot and get on the tour without any reservation. As you depart, you can see the Tokyo Sky Tree and the Asahi Brewery's headquarters designed by Phillipe Starck, and during the Sakura season, you will pass by the Sumida Park that is filled with blossoming Sakura. Although there are some drinks vending machines, light snacks or alcohol are not sold on the ship so please purchase some in advance for your own pleasure before boarding the ship.
Spot information
Spot name: Tokyo Mizube Line, Sensoji Nitenmon Mae Departure gate

Street address: 1-12-7 Hanakawado, Taito-ku, Tokyo

Access:


6-minute walk away from Sensoji Nitenmon
6-minute walk away from Asakusa Station 5th exit (Tokyo metro Hibiya line)
8-minute walk away from Asakusa Station A3 exit (Toei Asakusa line)
Tokyo Suijo Bus/ Asakusa-Odaiba Course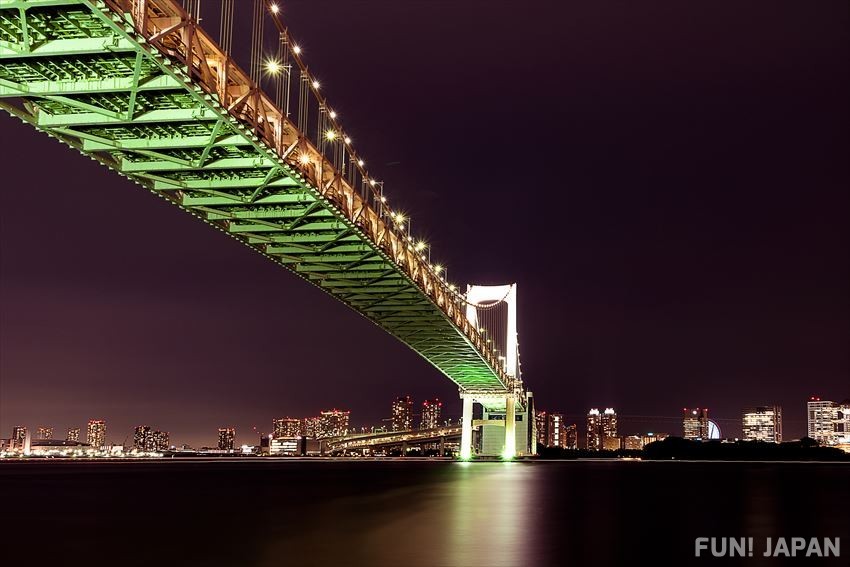 There are 5 places where you can freely get on or off the ship.
The starting point is at [Sumida Kuyakusho Mae (墨田区役所前)], near the base of Sky Tree.

[Sensoji Nitenmon Mae (浅草寺二天門前)], you will pass by tsukishima, a place famous for its Monja-yaki, and Etchujima where Tsukadajima which originates from Tokyo are found.

[Akashi-machi-St. Luke's Garden Mae (明石町・聖路加ガーデン前)] where the former Tsukiji Central wholesale market is.

You will pass by [Hamarikyu (浜離宮)] which is designated as a special scenic spot by the country and see the Kachidoki Bridge which is one of the important cultural assets of the country and was known as "the movable bridge of Yoichi Azuma" in the past.

Finally arriving at [Odaiba Kaihin-Koen (お台場海浜公園)], where shoppers can shop to their hearts delight. After this, the ship will go back the route it came from, and you can freely get off at any stop and enjoy sightseeing. It is a very attractive course.
Spot information
Spot name: Tokyo Mizube line Odaiba Kaihin-Koen Departure Gate

Street address: 1 Daiba, Minato-ku, Tokyo

Access:


5-minute walk away from the Odaiba Kaihin-Koen Station
5-minute walk away from the Yurikamome Daiba station
10-minute walk away from the Rinkai-line Tokyo Teleport station
The Timetable and Pricing of the Tokyo Suijo Bus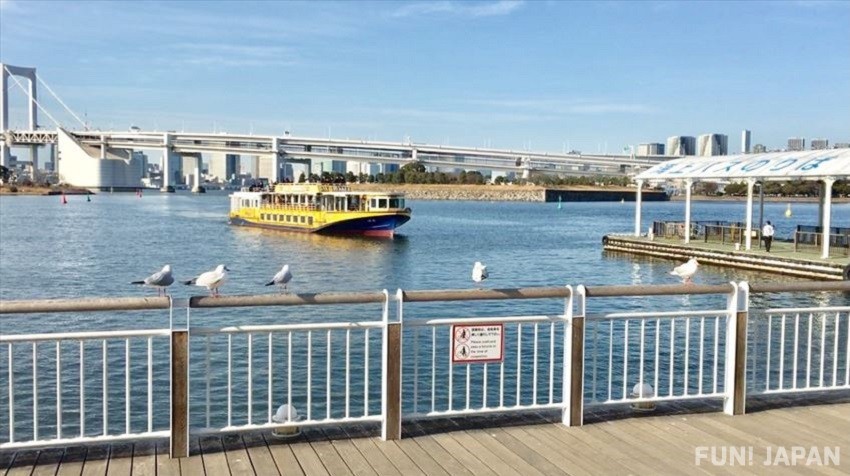 Regular Bus (stops at every station)
Departs from Asakusa at 11:25am and 3:05pm. Time taken to reach Odaiba Kaihin-Koen is 70 minutes

Irregular Bus (Express bus)
Departs from Asakusa at 10:00am, 1:10pm, and 4:10om. Time taken to reach Odaiba Kaihin-Koen without stopping is 55 minutes.

Price
Price between a single stop is 310 yen

The price is 1130 yen if you ride from Asakusa to Odaiba (children under age of 12 is half-priced)

The timetable and courses may differ on different seasons, the number of buses may also increase during high-season. Every Monday is an off day so please take note.
[Survey] Traveling to Japan
Recommend