4 Recommended Hotels in Marunouchi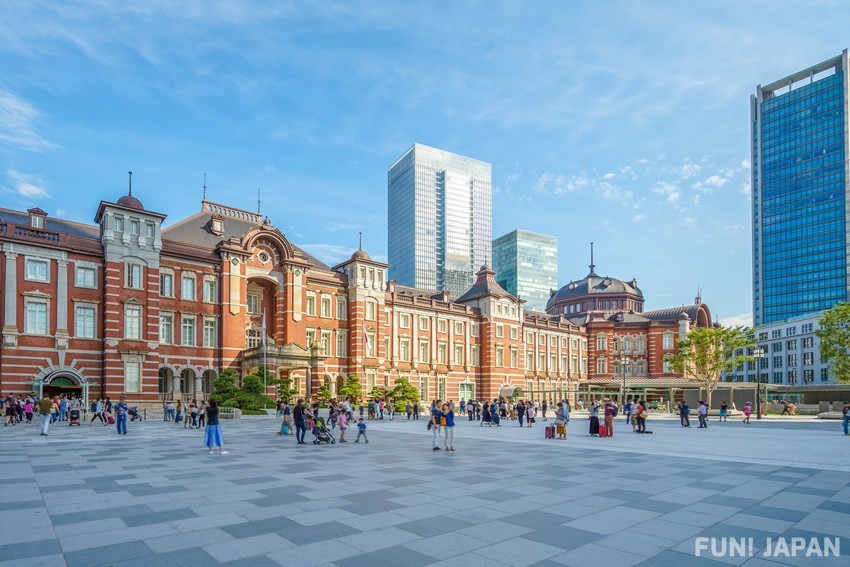 The quality of hotels in Marunouchi is also superior, and you can expect it to be reflected in the price range of hotels around the area. Marunouchi is a commercial district in Tokyo where many large company headquarters are based. As such, there are many premium outlets, exquisite restaurants and museums in the neighbourhood for those with a fine taste.
Hotels in Marunouchi
From there, you can reach Akihabara quickly by hopping on the train (JR Yamanote Line) as it is only 2 stops away. Ikebukuro, Shibuya, Ueno and Asakusa are also easy to reach via the same Yamanote line. You can even walk to the Imperial Palace, which is only around 20 minutes away from the Tokyo Station.
Find out about these convenient Marunouchi Hotels located near Tokyo Station.
Hotel Metropolitan Marunouchi
Convenience is one of the reasons why people picked Hotel Metropolitan Marunouchi, a four star hotel. It is connected to Tokyo Station. Each room has a fridge, tea or coffee-making facilities and a flat-screen television. Other features of the hotel includes massage services upon request, laundry services, luggage storage and a restaurant on the 27th floor.
The TENQOO restaurant and bar gives you an excellent view of the Tokyo city. They serve both French and Japanese dishes here.
Do note that the hotel lobby is located on the 27th floor of SAPIA Tower. Prices for a single room start from 19,700 yen.
Spot information
Spot name: Hotel Metropolitan Marunouchi

Address: 1-7-12 Marunouchi, Chiyoda-ku, Tokyo 100-0005

Access: Very near Tokyo Station, go to the SAPIA Tower from the Nihombashi exit. It is a 1-minute walk from Otemachi Station (Tokyo Metro Tozai Line)

Tokyo Station Hotel
Staying far from the station can be hard for travellers, so why not stay at the beautiful Tokyo Station? The Station was reopened in 2012 after renovations, and the hotel itself is registered as an Important Cultural Property. Not only that, the hotel was often mentioned in novels and essays by writers like Nobel laureate Yasunari Kawabata, Ranpo Edogawa and Hyakken Uchida (Soseki Natsume's pupil).
The hotel has stunning European-styled bedrooms. Modern plush decor and amenities such as a minibar and a complimentary Smartphone is available in every room.
Along with the bedroom, the breakfast buffet at Tokyo Station Hotel is also European-styled, with almost 110 items to pick from. There are both western and japanese-styled breakfast, in case you'd like to have miso soup and grilled fish like a regular Japanese citizen.
Basic room rates start from 28,663 yen. Premium rooms may cost up to 60,000 yen.
Spot information
Spot name: Tokyo Station Hotel

Address: 1-9-1 Marunouchi, Chiyoda,  Tokyo 100-0005

Access: The hotel is directly connected to Tokyo Station Marunouchi South Exit

Four Seasons Marunouchi
Famous for their hospitality, Four Seasons is a series of hotels focused on luxury and top-class service. The beds at Four Seasons are specially designed for the guest to experience the best sleep they can have.
There is complimentary use of hot-spring baths and sauna in a spa, and a 24-hour fitness studio. You can also request for the staff to personally head to the station to guide you to the hotel. Dine in Motif and you'll be served food that have been prepared with classic cooking techniques and fresh ingredients, many of which are from the Chef's hometown - Hokkaido.
Basic room rates start from 55,000 yen per night, a steep price to pay for luxury.
Spot information
Spot name: Four Seasons Marunouchi

Address: Pacific Century Place Marunouchi, 1-11-1 Marunouchi, Chiyoda-ku, Tokyo 100-6277

Access: The hotel is a three-minute walk from the Yaesu South Exit of Tokyo Station.

Tokyo Nihonbashi BAY HOTEL
To stay near the train station at a cheaper price, try out a capsule hotel. It may cost only around 3,000 yen if you book early from their official website, and lower rates are also available for those who plan to stay for a longer time. Not only will you experience a new way to rest, there are also large showers and clean facilities at the hotel.
It's the best for lone travellers. For families or couples, we would recommend the usual hotels since you'll be separated by gender if you choose to stay in a capsule hotel.
Spot information
Spot name: Nihonbashi Muromachi Bay Hotel

Address: 2-4-7 Nihombashihoncho, Nihonbashi, Chuo-ku, Tokyo 103-0023

Access: JR Shin-Nihonbashi Station are within a 5 minutes walk from the hotel. The JR Tokyo station is 10 minutes away on foot.

[Survey] Traveling to Japan
Recommend