Yanaka, a Stroll Back to The Past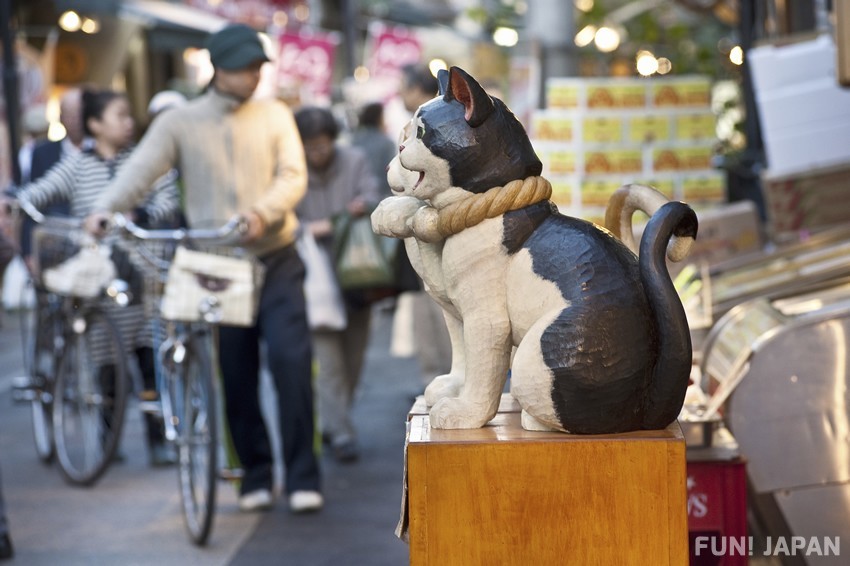 Yanaka is a traditional town that survived two of the great disasters that fell upon Tokyo. The charm of Yanaka is its calming environment and the preservation of old buildings that line the streets, with cheap traditional Japanese food that brings back visitors back in to the time, making it a good place to relax.
Yanaka Ginza, the Calm and Nostalgic street in Yanaka, Tokyo
You can find Yamaha located not far north of Ueno's famous park, its in a quiet and calm neighbourhood in Tokyo, which makes it a wonderful place to visit when the hustle and bustle of the city becomes too much. It's one of the few districts that survived the Great aka to Earthquake in 1923 and the WW2 (World War 2) bombings in 1945. You can find buildings that withstood both of these traumatic events here.
Tokyo is known for being a busy metropolitan city, Yanaka on the other hand, is not as popular. That doesn't mean there is no reason to avoid this small part of Tokyo, in fact you should give it a visit. Yanaka's greatest charm is the slowed pace of the busy and hectic lifestyle of the greater Tokyo.
Walking down Yanaka Ginza brings back visitors to the old scene of the Tokyo's "Shitamachi". It is the district's local market, a street where old and traditional Japanese stores which offers mainly traditional Japanese items, still standing to this day. You can also find traditional Japanese sweets and snack for cheap prices.
Spot information
Spot name: Yanaka Ginza

Street address: 3-13-1 Yanaka, Taito, Tokyo 110-0001

Access: 6 minutes-walk from JR Nippori Station

Yanaka Cemetery, a Land Not Only for the Dead
Graveyards, as depicted by most horror movies, are a spooky and haunted places. Yanaka Cemetery, on the contrary, is a very calm and quiet. Come back here during the early spring in April, if you came at the right time, you will see Sakura trees lined up and completely cover the path underneath with its full bloom Sakura. It's breathtaking.
If you are not convinced with Yanaka Cemetery being not scary and creepy, then try this: They have cats.
Spot information
Spot name: Yanaka Cemetary

Street address: 7-5-24 Yanaka, Taito, Tokyo 110-0001

Access: 7 minutes-walk from JR Nippori Station

Have a break, Have a Yanaka Coffee
Part of enjoying the slow paced environment of Yanka is incomplete without a short break with a warm cup of coffee in your hand. If you're a coffee junkie then I have good news for you, Yanaka is famous for a coffee shop called "Yanaka Coffee". Despite of its small size, company has a number of stores located throughout Japan.
Yanaka Coffee offers coffee beans from almost everywhere in the world, such as Brazil, Peru, Columbia, Indonesia, Guatemala, etc. They have the beans raw, and only roast and grind them upon your purchase based on your specification, which gives a sense of customisability, or you can just pick the already blended type instead.
Spot information
Spot name: Yanaka Coffee

Street address: 3-8-20, Yanaka, Taito, Tokyo 110-0001

Access:

9 minutes-walk from JR Nippori Station
2 minutes-walk from Sendagi Station.
Walking and Touring around Yanaka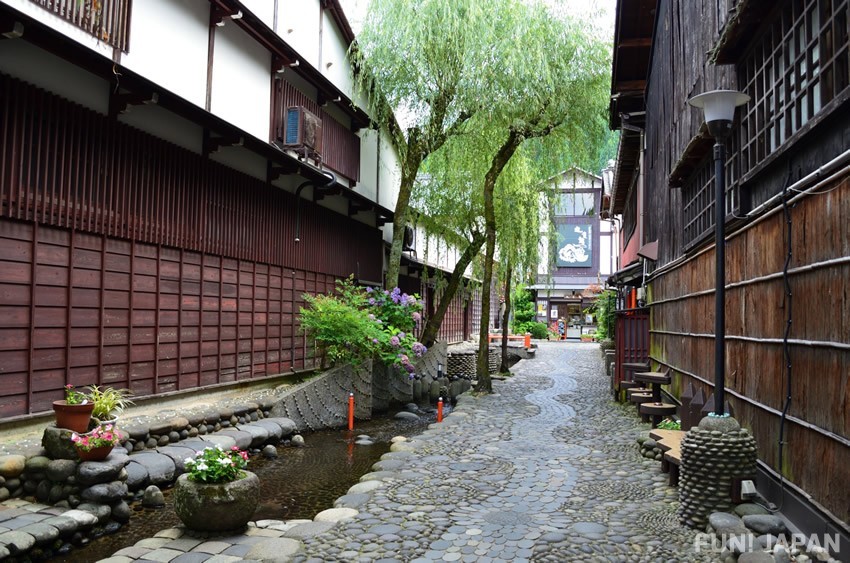 Yanaka is one of Tokyo's traditional "Shitamachi". Shitamachi is written as "Lower Town", where during the Edo period, it is known as the commoners' town. And the fact that the town survived the two great disasters makes it an interesting and unique place to visit the past.
It is located between two train stations, Nippori station, and Sendagi station, and can be accessed via both of them. Exploring the places of interest around Yanaka would not take too long, a day at most would already be more than sufficient.
Travelling around at your own pace gives you a new and exciting experience while travelling through Yanaka. Alternatively, joining a travel group that's guided by the locals is also an enjoyable way to explore the region. That way you can get a more historical outlook on the town. 
[Survey] Traveling to Japan
Recommend