4 Spectacular Zoos in Tokyo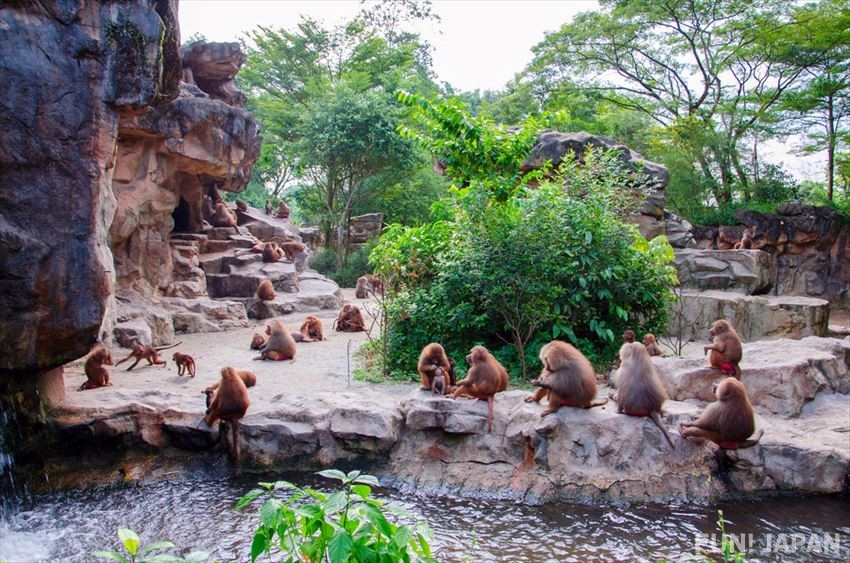 Not sure where to go with your family or friends? The zoos that can be found in Tokyo will surely be a delightful addition to your trip. Everyone will be busy admiring the wonderful creatures which nature blessed us with. 

Let's go to zoos in Tokyo
Your kids will be able to gain knowledge while visiting the zoo, learning about all the different types of animals that they may never get a chance to see in the wild. They'll learn about an animal's diet, their natural habitat and so many more wonder and educational things. There is also a larger variety of creatures in Tokyo zoos, so don't miss the opportunity to learn about these exotic animals.

Ueno Zoo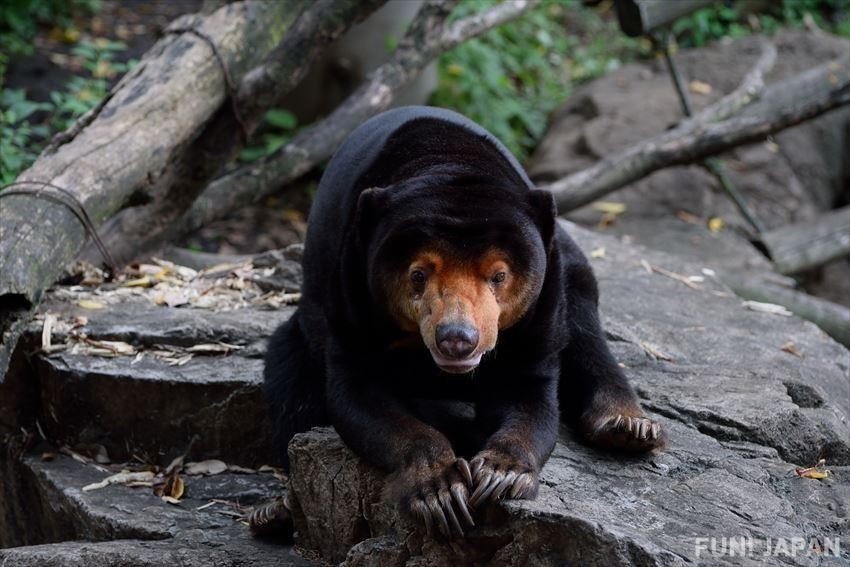 To see exotic creatures, the Ueno Zoo must be part of your tour. There are rare animals from faraway places such as Madagascar (tiny Aye ayes), Congo (striped Okapi), and Galapagos islands (Galapagos turtles that are older than you!). Besides that, there are also wildcats from Russia's Yablonoi Mountains and even polar bears.
There are plenty of creatures that you've never seen before at the Ueno Zoo. Make sure to take many photos of them (with the camera flash off!) and learn all about these amazing animals.
Spot information
Spot name: Ueno Zoo

Street address: 9-83 Uenokoen, Taito-ku, Tokyo 110-8711

Access: From the JR Ueno Station (Park Exit), you can walk to the zoo in 5 minutes.

Chiba Zoological Park
The main attractions of the Chiba Zoological park are their 8 red pandas. These red pandas are named Chichi, Meimei, Meita, Kuta, Mai, Mii and Genta and they bring in lots of tourists from all over the world with their clueless, cute gazes.
There are a few zones in this park: Zoological Hall, Small Animals Zone, Steppe Zone (herbivores), Children's Zoo (for petting animals), Monkey Zone, Ancestors of Domestic Animals Zone, and the Avian and Aquatic Zone.
In the Zoological hall, you can see creatures that live in tropical rainforests such as nocturnal animals and tropical birds. You can also touch goats and sheep at the Children's Zoo.
Spot information
Spot name: Chiba Zoological Park

Street address: 280 Minamotocho, Wakaba-ku, Chiba-shi, Chiba 264-0037

Access: Take the Chiba monorail to Dobutsu Koen Station, it's five minutes of walk from the zoo

Tama Zoo
A large zoo designed for animals to live in their natural habitat, the Tama Zoo was originally planned to be part of the Ueno Zoo. Inside the zoo, there are four zones - the Asiatic Garden, African Garden and Australian Garden, and the Insectarium. Be sure to see the Japanese animals such as sika deer, Yezo brown bear, Japanese macaques and Japanese serows in their homeland.
There are free buses which circulate through the Asiatic Area from 10:00am to 3:50pm, so you can take a relaxing and fun ride! Zoo entry is free during May 4, May 5 (The Zoo's Anniversary), and October 1, but the crowd is sure to be big, make sure you arrive early when visiting on these days.
Spot information
Spot name: Tama Zoo

Street address: 7-1-1, Hodokubo, Hino-shi, Tokyo 191-0042

Access: Take the train to Tama Dobutsukoen Station. Then, walk from the station to the zoo. It is only two minutes away.

Inokashira Park Zoo
You can instantly gain entry to two parts of Inokashira Park Zoo for the price of one ticket. Most of the park (or zoo) focuses on the conservation and breeding of Japanese squirrels, mandarin ducks, and swans. Since the ducks are bred and released to the pond right next to the park, you can also have a look at the ducks for free. Certain rare breeds, such as the mandarin ducks, are only available inside the zoo. Get ready to take in the sight of monkeys, raccoon dogs, Amur cats and Japanese serows in the other sections of the park.
After admiring the animals, there is also a miniature amusement park, a sculpture garden and a museum to visit. This zoo is worth the visit for only 400 yen (for adults). The kids also enjoy the amusement park a lot, so be sure to bring your whole family here.
There is free zoo admission for the disabled, and one assistant per disabled person. Besides that, zoo admission is free on 17 May (Zoo's Anniversary), May 4 (Greenery Day), and October 1 (Tokyo Citizens' Day). Additionally, there is a 20% discount for foreigners.
Spot information
Spot name: Inokashira Park Zoo

Street address: 1-17-6 Gotenyama, Musashino-shi, Tokyo 180-0005

Access: A 10-minutes walk from Kichijoji Station (JR Line, Keio Inokashira Line, or Subway Tozai Line).
[Survey] Traveling to Japan
Recommend