Todoroki Valley, A Peaceful Escape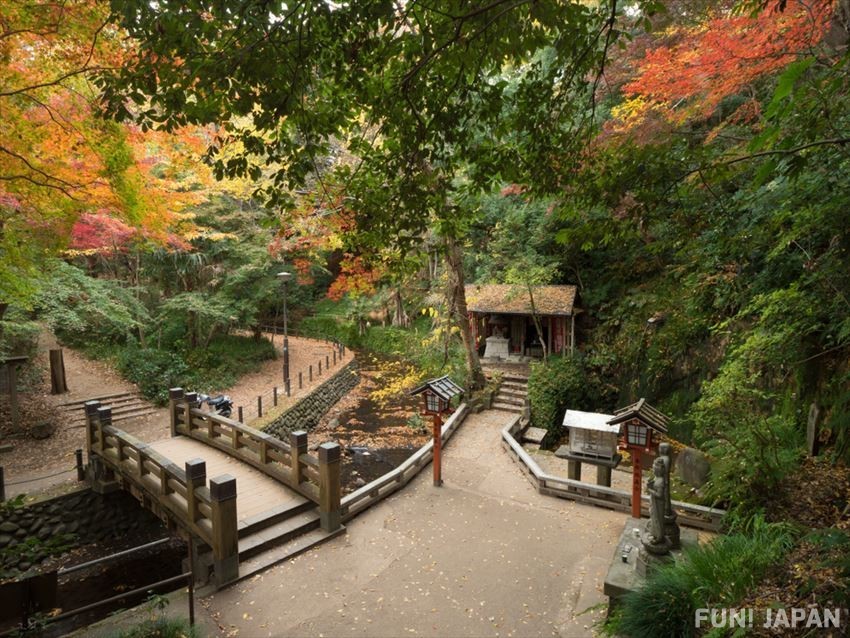 Seeking a short break from the busy Tokyo City life? Then Todoroki Valley in Setagaya is the perfect place to visit! Easy to access, it is only less than an hour from central Tokyo. Being the only valley in the city, it offers many attractions which would delight nature-lovers. It is a stunning spot for sightseeing, especially during the Spring and Autumn seasons.
Todoroki Valley Park
A calm and quiet place you can relax while enjoying the beautiful scenery. Have a peaceful stroll on the walk path alongside the river, just make sure to wear comfortable shoes!
For those who are adventurous at heart, there are various attractions to explore such as ancient tombs, the Fudoson temple, as well as several shrines.
With a small family park nearby also known as the Todoroki Children's Park, visitors can have picnics with their families and spend quality time together.
Moreover, there are several stopping points where you can eat your bento lunch box. If you have forgotten to bring snacks, fret not as there are some restaurants scattered throughout the local area.
Todoroki Valley in Autumn
With beautiful natural surroundings, the valley is a nice place for taking pictures and spending the day outdoors. The valley is breathtaking throughout the entire year, each season giving it a different feel. It is also a great location for viewing Autumn foliage, making it an excellent sightseeing spot.
You can also admire the Todoroki Japanese Gardens, Yazawa and Tama Rivers, and Fudo no Taki (waterfall) here. Take the time to appreciate the more natural and breathtaking side of Tokyo.
Todoroki Valley in Setagaya, Tokyo
Setagaya's Todoroki Valley is easy to access as it is close to the centre of Tokyo, it takes about 30-40 minutes by train to get there.
The valley is a 3-minute walk from Todoroki Station. To get there from Shinjuku Station, take the JR Yamanote Line to Shibuya Station, then transfer onto the Tokyu Toyoko Line to Jiyugaoka Station, and from there take the Tokyu Oimachi Line to Todoroki Station.
This allows just about anyone from the city centre to visit the valley whenever they seek a short and peaceful escape from the hustle and bustle of city life.
The valley is open to the public at all times, with no entrance fee whatsoever, making it ideal to visit anytime.
Todoroki Valley is worth visiting if you seek a refreshing getaway from the bustling city, without having to go out of Tokyo itself.
Spot information
Spot name: Todoroki Valley, Setagaya

Street address: 1-22-2-37~38 Todoroki, Tokyo 158-0082

Access: Around 3 minutes walk from Todoroki Station

[Survey] Traveling to Japan
Recommend