A Complete Guide to Sightseeing in Yamaguchi, Japan! From Sightseeing Spots to Transportation and Hotels
Yamaguchi Prefecture is located in the Chugoku region of Japan (San'yo / San'in area). Since it borders the Sea of Japan, there are many spectacular spots such as Tsunoshima Bridge over the cobalt blue sea and Motonosumi Shrine where countless torii gates are lined up along the sea. During the Edo period, Yamaguchi Prefecture was called the Choshu Domain and was a territory controlled by a powerful feudal lord. Therefore, you can enjoy the old streets where you can feel the history of Japan, with historic sites scattered throughout Yamaguchi Prefecture.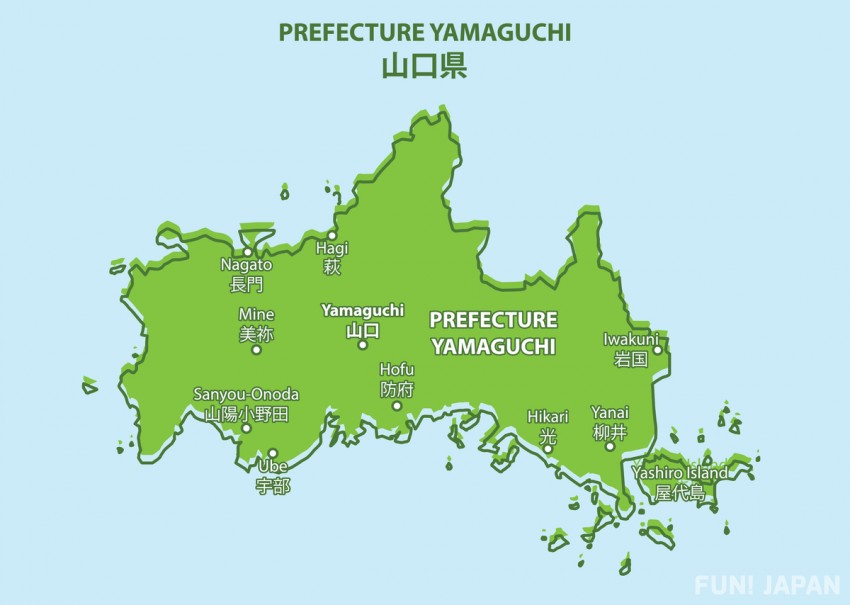 This time, we will introduce sightseeing spots by dividing Yamaguchi Prefecture into four areas, "Yamaguchi City Area", "Shimonoseki City & Mine City Area", "Hagi City / Nagato City Area", and "Iwakuni City Area". When planning your itinerary, be sure to consider including the distances to the spots too.

(Yamaguchi City) Ichinosaka River: A famous place for cherry blossoms and fireflies in Yamaguchi Prefecture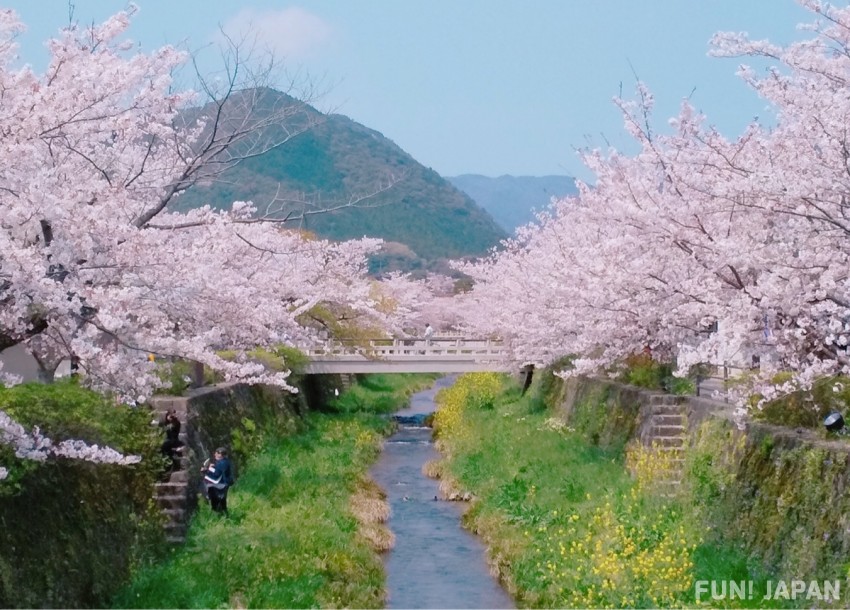 This river bisects the city of Yamaguchi and is one of the prettiest places to enjoy the scenery. There is a path that takes you along the banks of the river which are covered in cherry blossom in the springtime. If you visit in the summer months around July and August, this area is famous for its fireflies that dance around in the warm evening air .
Information
Name: Ichinosaka-gawa River
Address: Ushirogawara, Yamaguchi
Access: 12 minutes' walk from JR Yamaguchi Station
(Yamaguchi City) Rurikoji Temple: A national treasure and one of Japan's Three Great Pagodas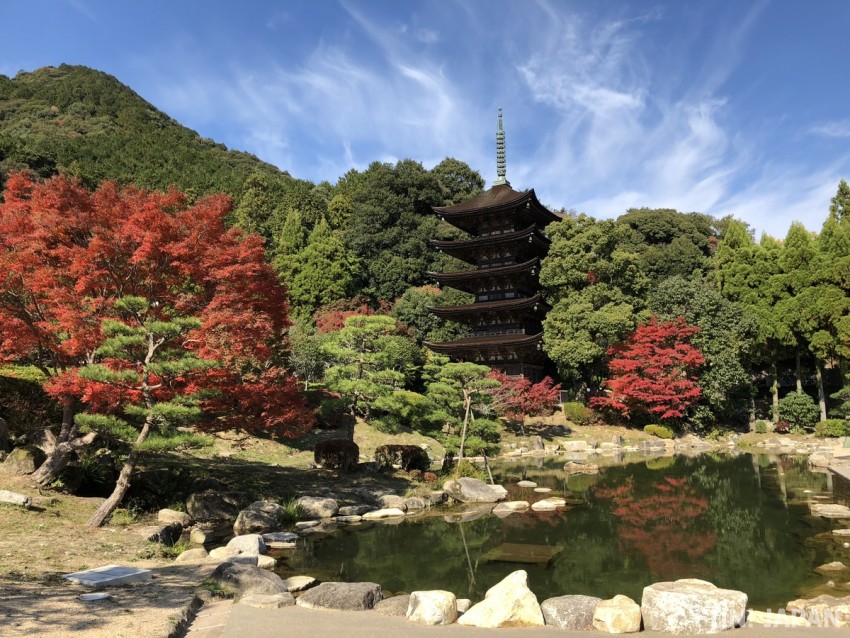 Rurikoji Temple's five-storied pagoda is one of the most famous attractions in the city and is said to be one of the three most beautiful pagodas in Japan. It dates from 1442, making it the 10th oldest in the country. As well as the pagoda itself, visitors can also enjoy the wider temple grounds and the stunning Kozan Park which is dotted with other historical buildings such as storehouses, a bell tower, and a museum. The park includes the graves of several members of the Mori clan which took over from the Ouchi clan in power and influence in the Edo period, and also Chinryutei, which was a favored teahouse of renowned samurai Saigo Takamori.
Aside from this beautiful green space, the inner sanctum houses a number of exhibits dedicated to the construction of pagodas. No true adventurer can really say that they have reached a higher plain of spirituality without a stop of at this serene temple.
Information
Name: Rurikoji Temple
Address: 7-1, Kozancho, Yamaguchi 753-0081
Opening Times: Free to visit at all time in the precincts throughout the year (Rurikoji Museum only opens from 9:00 to 17:00)
Admission: free

 

(Paid only for Rurikoji Museum)
Access: From JR Yamaguchi Station, take the Yamaguchi City Community Bus Ouchi Route bound for Kozan Koen Gojunoto-mae for 15 minutes, and get off at the final stop.
(Yamaguchi City) Yamaguchi Xavier Memorial Chapel: A place that is said to be the birthplace of Christmas in Japan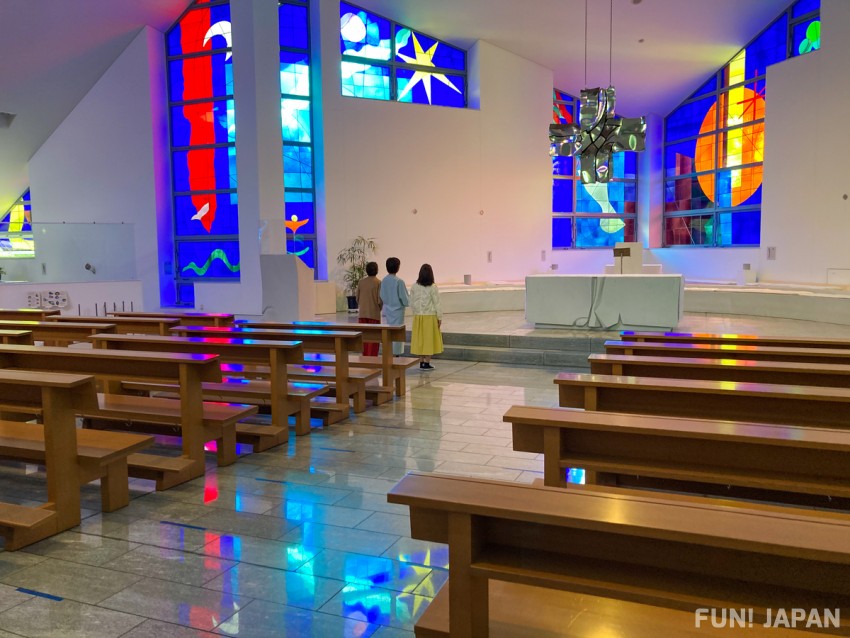 The Yamaguchi Catholic Church Xavier Memorial Chapel in Yamaguchi was built in 1952 to commemorate 400th anniversary of the arrival in Japan of the Jesuit missionary, Francis Xavier. The chapel was destroyed by fire in 1991 and rebuilt in 1998. The new design is modernist and also houses a wonderful museum that has galleries dedicated to Christian paintings as well as statues and other religious artifacts including ancient maps showing how Christianity first came to Japan.
Information
Name: Yamaguchi Catholic Church Xavier Memorial Chapel
Address: 4-1B, Kameyama-cho, Yamaguchi 753-0089
Opening Times: 09:00 - 17:00
Admission to the chapel is free but donations are encouraged, 300 yen for entry to the museum
Access: About 1.3 kilometers northwest of Yamaguchi Station. It can be reached on foot (15-20 minutes) or by rental bicycles, which are available outside the station (300 yen for two hours or 700 yen for the whole day).
(Yamaguchi City) Joeiji Sesshutei: One of the best gardens in Japan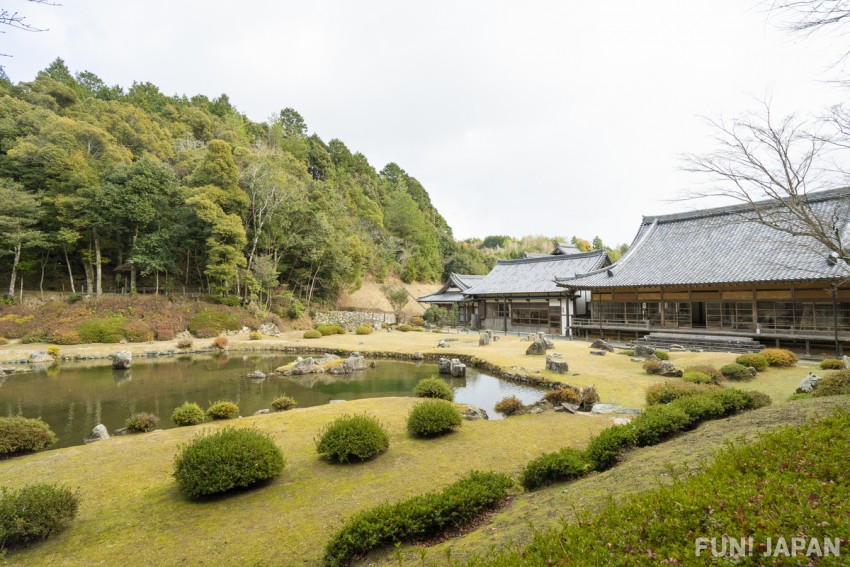 Joeiji Temple is a Zen temple that is known for its idyllic and serene atmosphere as well as its gorgeous surrounding gardens known as Sesshutei. The garden was built over 500 years ago and was the brainchild of a monk named Sesshu who was also an artist with a keen eye for aesthetics. The garden is known for its rock formations as well as the beautiful main temple, the interior of which is lined with tatami mats. One of the best ways to explore the temple and grounds is to walk around the path that leads through the gardens and passes traditional Zen areas of raked pebbles.
Information
Name: Joeiji Temple
Address: 2001-1 Miyanoshimo, Yamaguchi, 753-0011
Opening Times: 08:00 - 17:00 (until 16:30 from November to March) (last admission 30 minutes before closing time)
Admission fee: 300 yen
Access: 

Get off at Miyano Station, then walk about 25 minutes (or about 5 minutes by taxi from Miyano Station)
About 10 minutes by car from JR Yamaguchi Station or from Chugoku Expressway Yamaguchi IC
(Shimonoseki City) Tsunoshima & Tsunoshima Bridge: A spectacular spot that everyone should visit in their lifetime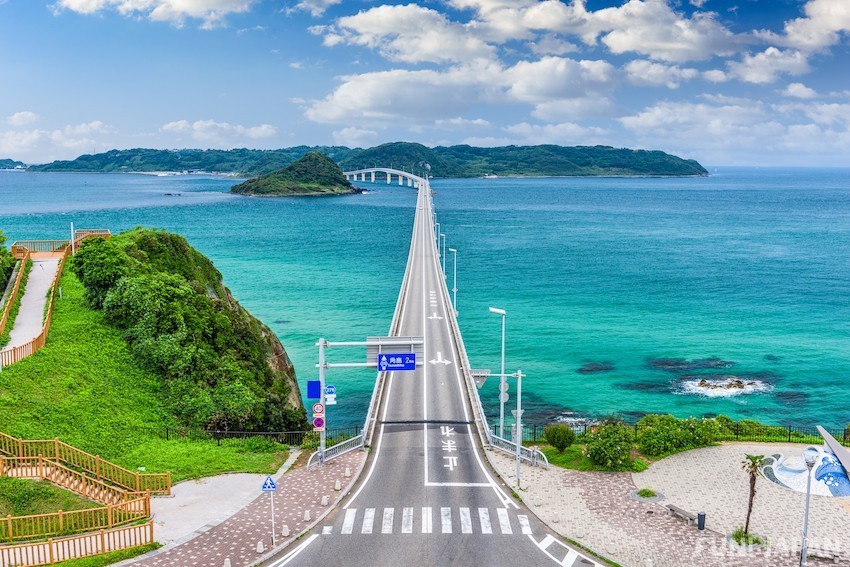 Japan often links its sense of spirituality to bridges, the "hashigakeri" often depicted in "Noh theater" is believed to link the human realm to the other world. This is the only feasible comparison in trying to express the absolute beauty that is Tsunoshima Bridge. With a length of 1780 meters, it is the second-longest bridge in Japan. While driving across this almost heavenly platform you will be mesmerized by the blue of the ocean, though it's perhaps best enjoyed in sunrise or sunset.
Once you're grown tired of taking pictures, why not try one of the many seafood and vegetable delicacies on offer on the island connected by the bridge?
Information
Spot Name: Tsunoshima
Address: Hohokucho Oaza Tsunoshima, Shimonoseki, Yamaguchi 759-5332
Opening Times: Always open
Admission: free
Access: About 30 minutes by bus from Takibe Station on the bus heading to Tsunoshima, get off at the bus stop "Hotel Nishi-Nagato Resort Iriguchi", and walk about 3 minutes
(Shimonoseki City) Castle Town Chofu: An old townscape since the Edo period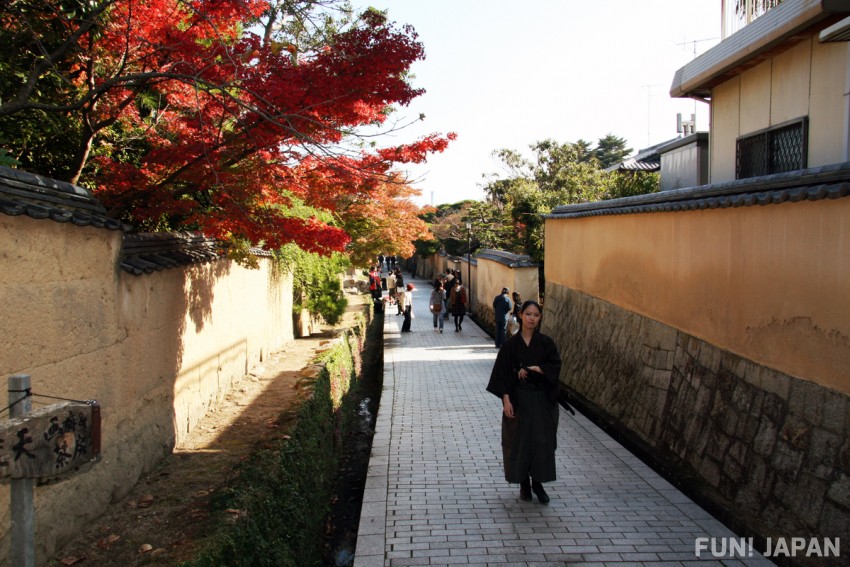 This area is called "Chofu" because it was where the "Chofu Domain", a branch domain of the "Choshu Domain" ruled by the Mori clan who was a feudal lord in the Edo period, set up an administrative base, and prospered as a center of politics and culture. The cityscape of the castle town is still preserved. There are spots where you can feel the history of Japan, such as the ruins of samurai residences of various sizes, shrines and temples, and "Furueshoji" where earthen walls and stone walls continue.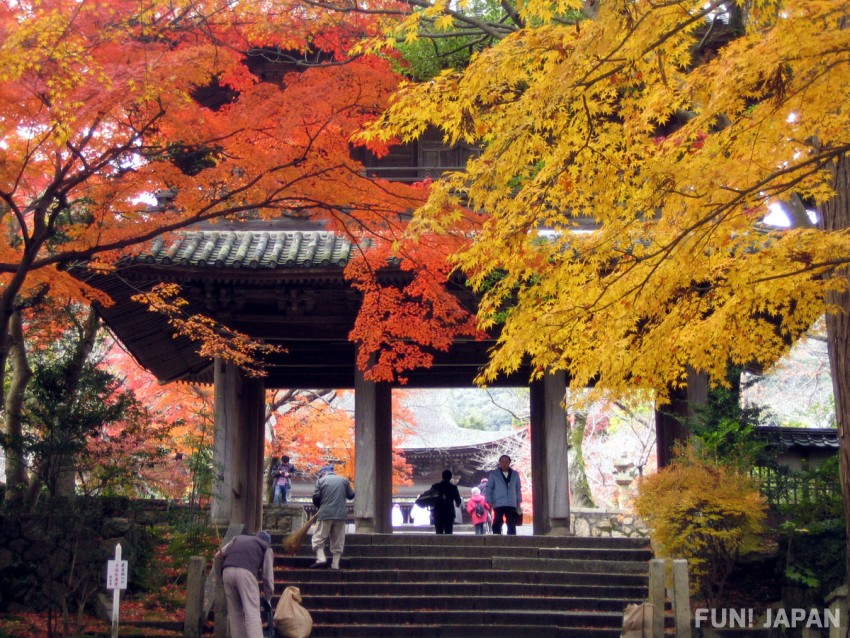 In addition, "Kozanji" temple and "Chofu Moritei" resident are famous as autumn foliage viewing spots.
Spot Information
Name: Castle Town Chofu
Address: Chofu, Shimonoseki City, Yamaguchi Prefecture
Access: About 5 minutes by bus from JR Chofu Station, get off at "Jokamachi Chofu"
(Shimonoseki City) Ganryu Island: An uninhabited island that was the stage for Japan's historic duel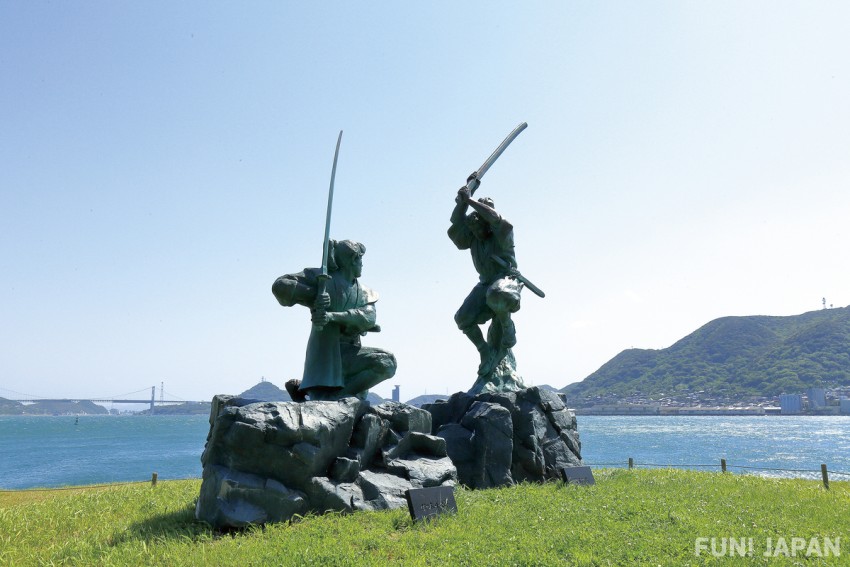 Arguably one of the most famous sites in Yamaguchi Prefecture is Ganryu Island. The fabled duel between the legendary Miyamoto Musashi, the most famous swordsman of the samurai era, and his rival, Sasaki Kojiro took place on the island's shore.
Ganryu Island can be reached by ferry from Shimonoseki Harbor. The 10-minute ride costs 800 yen for adults and 400 yen for children (round trip fee).
The story goes that Musashi intentionally arrived late for the duel as way of to unsettle his opponent. Kojiro attacked first but Musashi stuck him a single fatal blow with a wooden sword carved from the oar of the boat he took to the island. For afficionados of samurai lore, this an absolutely essential place to visit.
Name: Ganryu Island (巌流島)
Address: 648, Funajima, Hikoshishima, Shimonoseki City 750-0073
Opening Times: Always open
Admission free
Access: About 10 minutes by ferry from Karato Sambashi
Information
If you want to know more about Shimonoseki, see this article as well: Yamaguchi Shimonoseki: A city that satisfies both historians and foodies alike
(Mine City) Akiyoshido Limestone Cave: Japan's largest limestone cave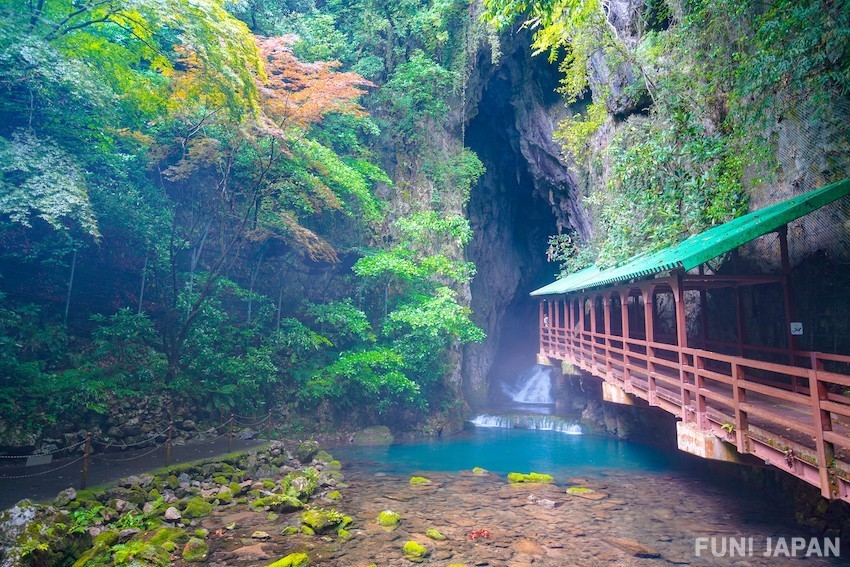 After all this blinding light, it's good to have a little a bit of darkness.
Situated in the so-called "mine cities" of Yamaguchi Prefecture, Akiyoshi Limestone Cave is a truly fascinating place. The various rock formations have taken over 3 million years to reach their current state.
In addition to the cave, there is the "Akiyoshidai" valley's trail, which is enjoyed by hikers from across the globe. Depending on the season, the trail offers different levels of beauty. From the sun-drenched gold of summer, to the fresh green of spring, it is truly a sight to marvel at.
Information
Name: Akiyoshido Limestone Cave
Address: 3506-2 Akiyoshi, Shuho Town, Mine City, Yamaguchi Prefecture
Opening Times:

08:30 - 17:30 (March ~ November), 08:30 - 16:30 (December ~ February)
Admission fee: 1,300 yen (high school and older); students 1,050 yen (junior high), 700 yen (elementary)
Access: Akiyoshido station can be reached via JR bus: From the Yamaguchi station bus terminal it takes around 40 minutes (1,230 yen). Or about 40 min by bus from JR Shin-Yamaguchi Station to "Akiyoshido Bus Center" (1,170 yen)
Related Articles
(Mine City) Beppu Benten Pond: One of the Japan's 100 Selected Exquisite Waters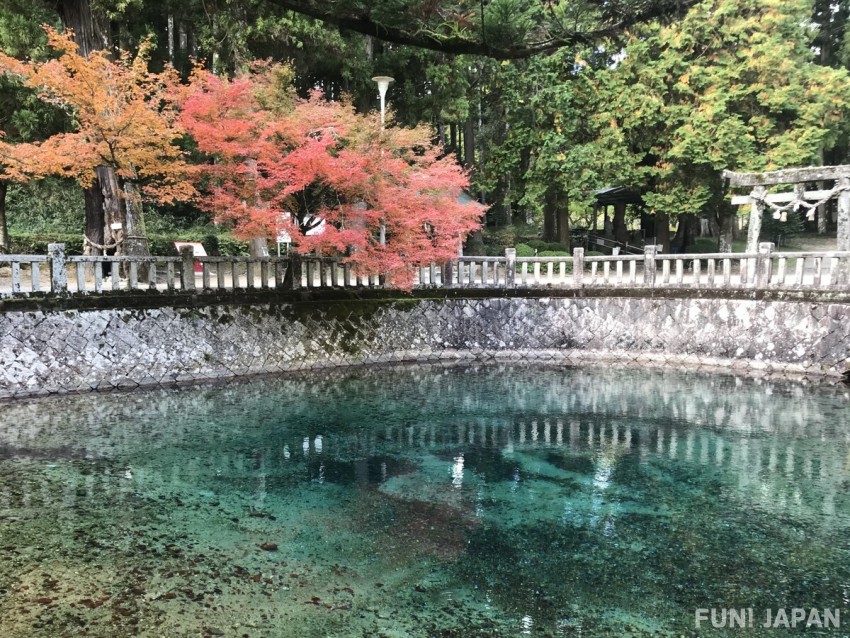 The spring water of Beppu Benten Pond in the precincts of Beppu Itsukushima Shrine is highly transparent. When the sun shines a light into it, it shines like a jewel! The spring water is said to be good for beautiful skin, and it is also said that if you drink it, you will be healthy. Benten Meisui coffee sold at the shop is also popular.

Spot Information
Name: Beppu Benten Pond
Address: 1951-2 Beppu, Shuhocho, Mine City, Yamaguchi Prefecture
Access: About 20 minutes by car from "Mine Interchange"
(Hagi City) Hagi Castle Town: A spot registered as a World Heritage Site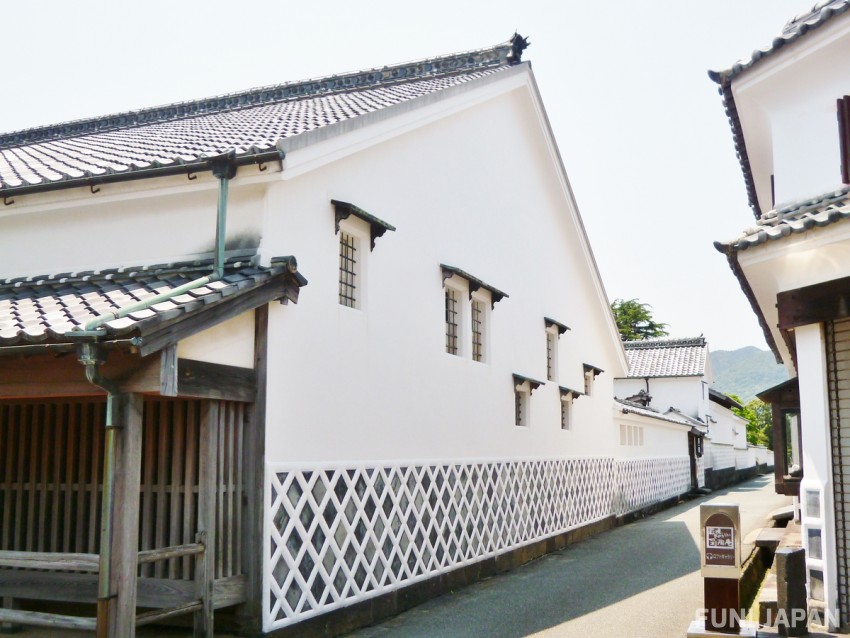 It was a castle town that prospered as the home of the Choshu Domain, which was ruled by the feudal lord clan of Mori during the Edo period, and is even larger than the castle town of Chofu. Old samurai residences, merchant houses and doctors' houses remain, and the beautiful streets of white walls, namako walls and blackboard walls continue. In particular, the street called "Kikuya Yokocho", which was selected as one of the "100 Best Roads of Japan", is a famous photo and video shooting point where you can feel the atmosphere of Hagi.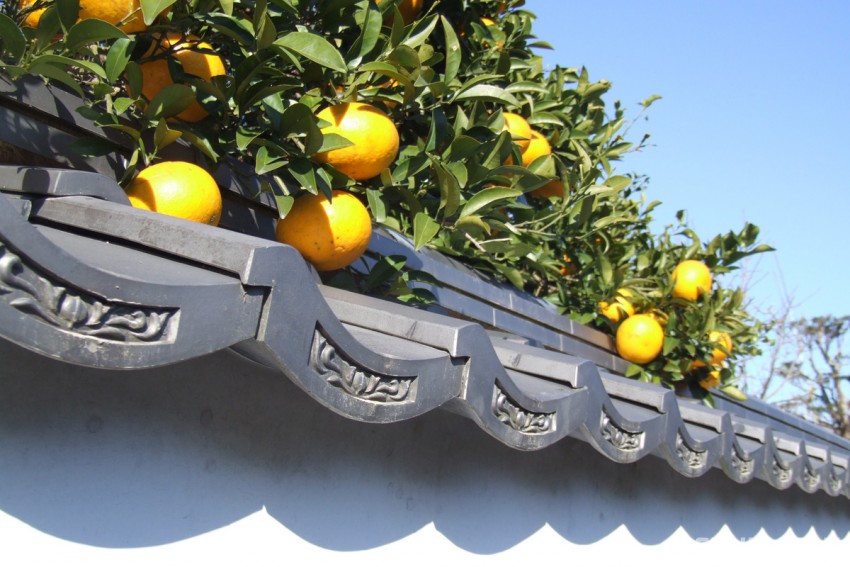 Another characteristic of Hagi Castle Town is that you can see Hagi's specialty summer mandarin oranges (Natsu Mikan) here and there. It will be fun to wear a rented kimono and stroll around the cafes or general stores that have been renovated from old folk houses, and even historic sites!

Spot Information
Name: Hagi Castle Town
Address: Near Minamifuruhagimachi, Hagi City, Yamaguchi Prefecture
Access: About 20 minutes on foot from JR Higashi-Hagi Station
Related Articles
(Nagato City) Motonosumi Shrine: Selected as CNN's "31 Most Beautiful Places in Japan"!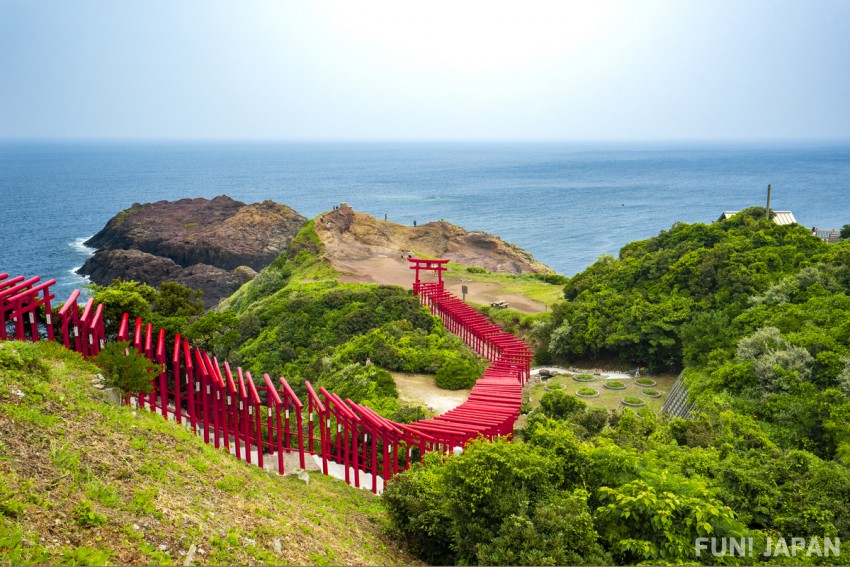 Built over 10 years from 1987, 123 red torii gates line up over 100m from the shrine to the Sea of Japan. The contrast between the red torii gates, the green trees and the blue sea is picturesque! If you are lucky, the seawater will spurt about 30m high in the rocky area near the entrance to the approach, and you can see a magnificent view like a dragon rising to the heavens.

Spot Information
Name: Motonosumi Shrine
Address: 498 Yuyatsuo, Nagato City, Yamaguchi Prefecture
Access:

About 60 minutes by car from "Mine Interchange"
About 20 minutes by taxi from Nagato Furuichi Station
(Iwakuni City) Kintaikyo Bridge: One of the three famous bridges of Japan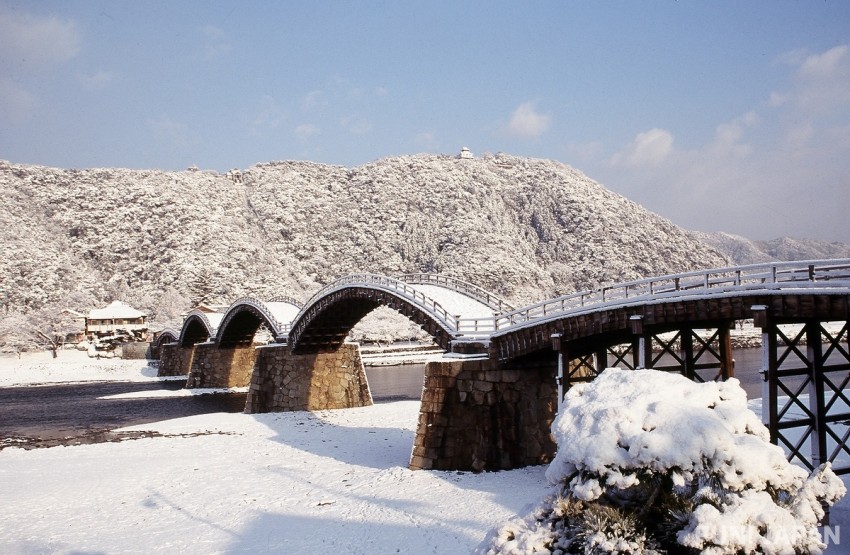 The Kintaikyo Bridge, a five-arch wooden bridge with a total length of about 200 m, is a nationally designated Scenic Beauty in a form of wooden bridge that represents Japan. The carpentry technique for adjusting the arrangement and warpage of wood is elaborate and original, and Kintaikyo Bridge is the only wooden arch bridge with such a structure in the world. You can feel the wonderful technique and beautiful appearance in front of you - cherry blossoms in spring, cormorant fishing and fireworks in summer, colored leaves in autumn, snow-clad scenery in winter; such a colorful scenery in each season. Also, let's take a walk with Iwakuni Castle, which is just across the Kintaikyo Bridge.

Spot Information
Name: Kintaikyo Bridge
Address: 1 Iwakuni, Iwakuni City, Yamaguchi Prefecture
Access: 

About 4 minutes by bus bound for "Kintaikyo" from Nishi-Iwakuni Station
About 15 minutes by bus bound for "Kintaikyo" from Shin-Iwakuni Station
About 20 minutes by bus bound for "Kintaikyo" from Iwakuni Station
Related Article
Shopping spots in Yamaguchi Prefecture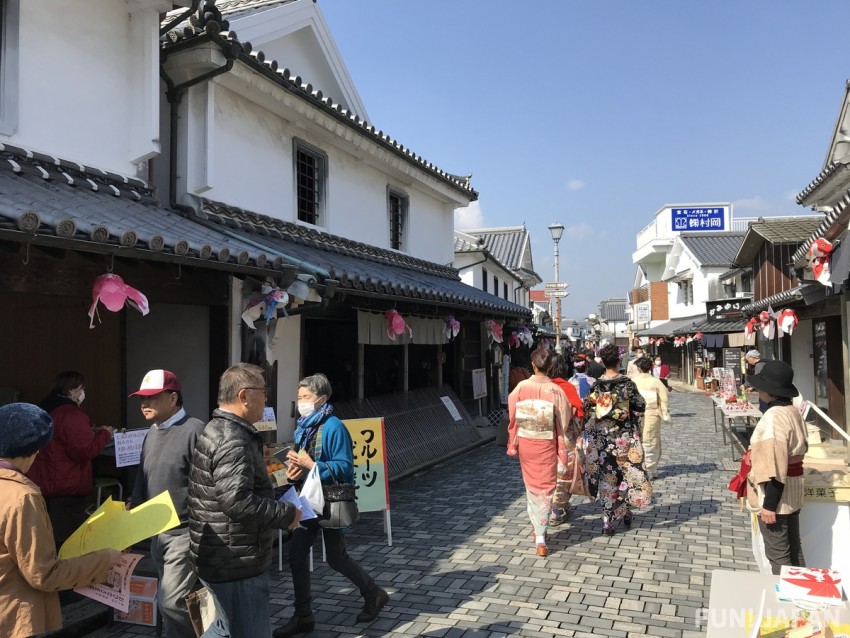 You can buy Japanese souvenirs at the shops lined up in the local shopping streets and castle towns. If you want to buy fashion items, we recommend the shopping malls in Yamaguchi City, which are convenient for transportation.

Youme Town Yamaguchi
Youme Town Yamaguchi is a shopping mall which sells a huge range of products including clothes, accessories, and electronics. One of the best things in the mall is the store called HARD OFF which sells secondhand items. Nothing is over five years old which means that you can get some fantastic bargains.
Information
Name: Youme Town Yamaguchi
Address: 6-9-1, Ouchisenbo, Yamaguchi 753-0251
Opening Times: 10:00 - 21:00
AEON Town Ogori
AEON Town Ogori is part of the AEON chain that you will find all over Japan and sells a range of products over a number of floors. You will find the latest Japanese fashions here for men, women, and children, and there are also eateries and cafes here if you want to take a break from your shopping for a bite to eat.
Information
Name: AEON Town Ogori
Address: 2-24, Ogorimae Damachi, Yamaguchi 754-0023
Opening Times: 10:00 ~ 21:00
Recommended accommodations in Yamaguchi Prefecture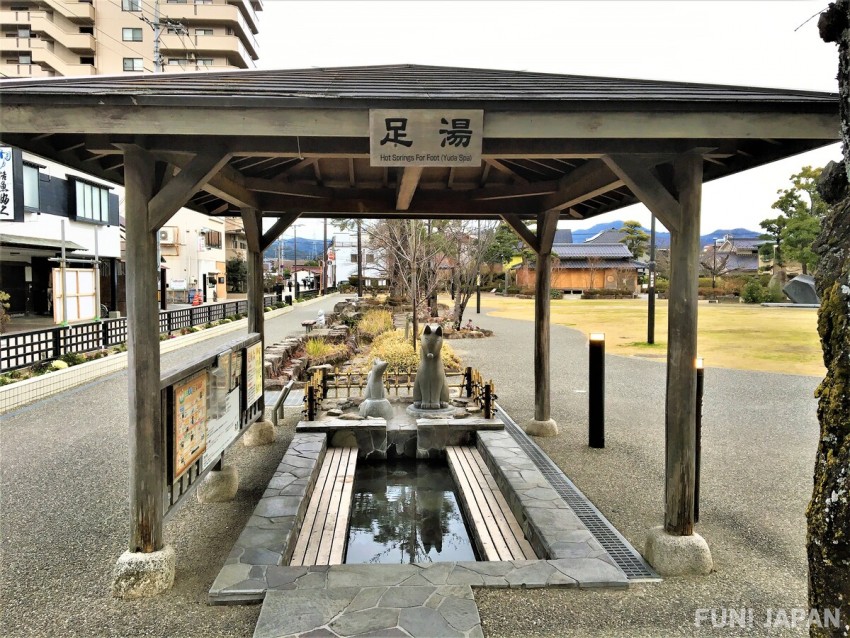 Since this is a special trip to Japan, let's stay at inns with hot springs and experience Japan's unique hot spring culture. We recommend "Yuda Onsen", one of the largest hot spring towns in the Sanyo region, and "Hagi Hot Spring Village", which has a long history. If you don't have time, it's convenient to go anywhere from JR Shin-Yamaguchi Station. Be sure to look for hotels nearby that station.

Recommended hotel list: (See each article for details)
Related Article
About transportation in Yamaguchi Prefecture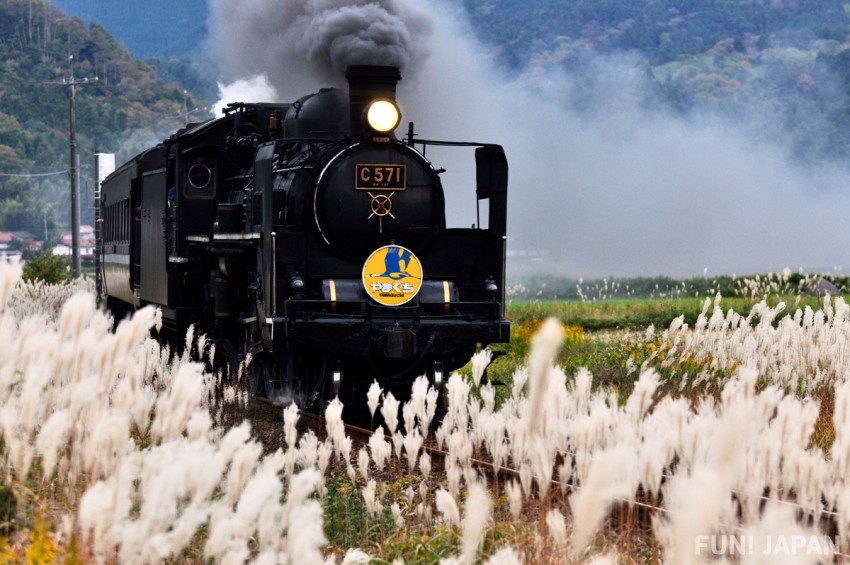 Yamaguchi Ube Airport offers few international flights, so it is better to fly or take the Shinkansen from other prefectures in Japan.
By plane
Both JAL and ANA fly to Yamaguchi Ube Airport from Tokyo's Haneda Airport and the journey takes around an hour and a half. To get from Yamaguchi Ube Airport to the center of town, you can take a bus to the Shin-Yamaguchi Station which takes 35 minutes and costs around 910 yen.
By train
One of the easiest ways to get to Yamaguchi is to take the JR Sanyo shinkansen to Shin-Yamaguchi Station. Trains run from Osaka and take around two hours, with tickets costing ¥12,000. Shinkansen trains from Fukuoka take 35 minutes at a cost of ¥5,000. Finally, you can also travel to Yamaguchi from Tokyo on the Nozomi shinkansen, which takes 4.5 hours and costs ¥20,000. 
Getting around by public transportation in Yamaguchi Prefecture is mainly by train or bus. We recommend the sightseeing tour bus "Yamaguchi Zekkei Mankitsu Bus". The experience of riding the steam locomotive "SL Yamaguchi" is also popular. However, there are some spots that cannot be reached by public transportation. If you want to go sightseeing freely, you are recommended to use a rental car or a sightseeing tour taxi.

Yamaguchi has hot summers and cold winters and the summer months are also the rainiest. So the best times to visit are spring, when you can catch the cherry blossom in bloom from April to May, as well as autumn. October and November see drier and cooler weather and you can also see the pretty autumn leaves that burst into a riot of color across the city.
Related Articles
[Survey] Traveling to Japan
Recommend