Recommended Hotels in Iwakuni near Kintai Bridge in Japan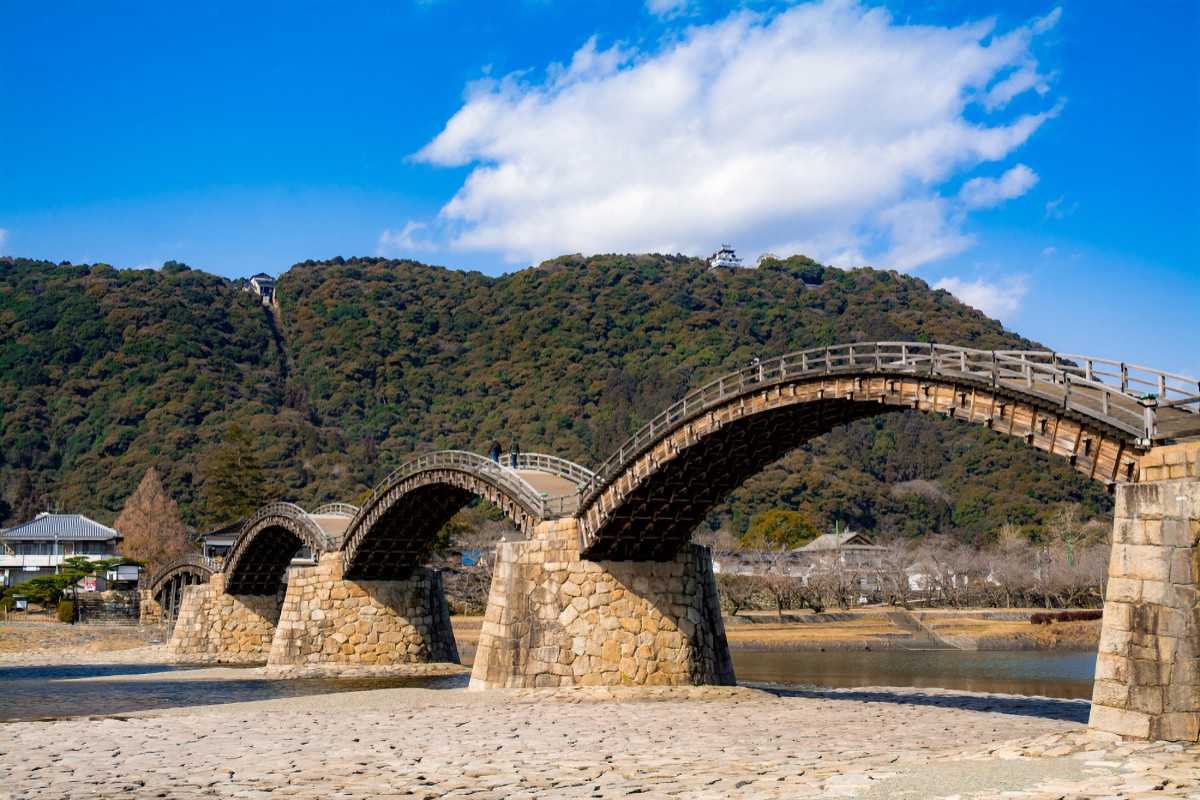 In Iwakuni, Yamaguchi Prefecture, there are a number of inns offering a comfortable stay. Many of them are located in convenient places for visiting spots such as a wooden Kintai Bridge which draws five arches, a castle, and a white snake habitat.
There are many hotels around Iwakuni Station that are convenient for sightseeing and business. There are many variations such as hotels suitable for long-term stays and hotels with large public baths at reasonable prices. Restaurants are also nearby, so you can enjoy meals outside the hotel.
"Iwakuni Plaza Hotel" : Free Continental Breakfast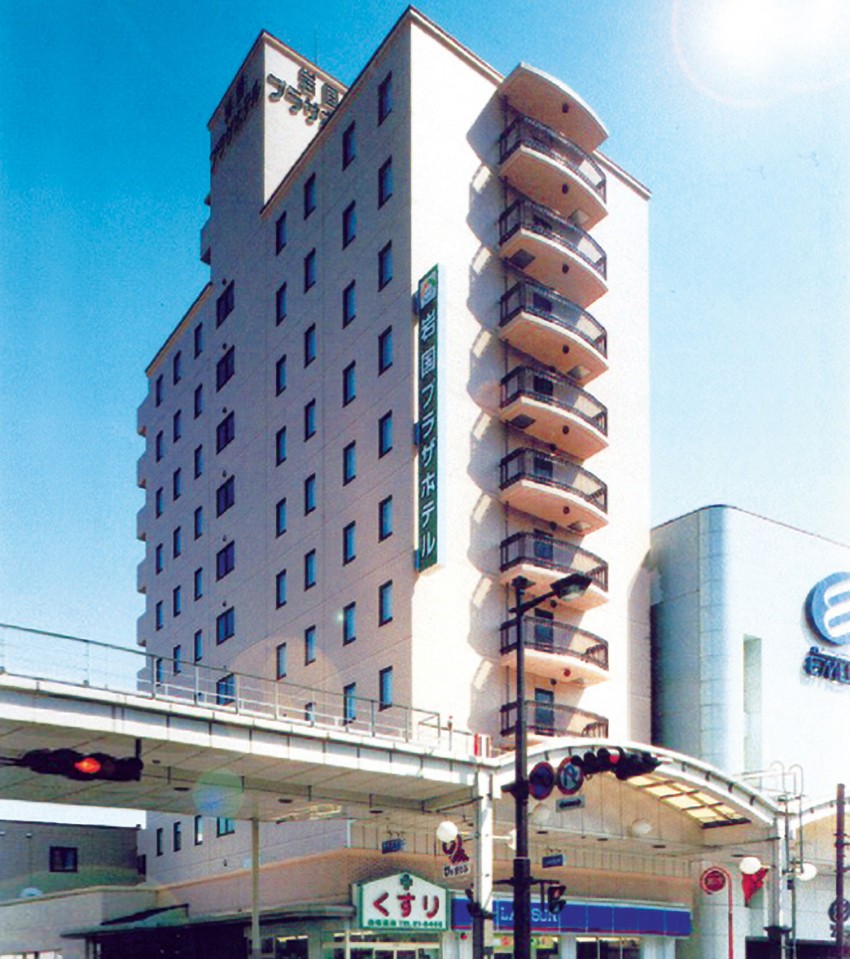 Iwayama Plaza Hotel is a simple hotel located a 3-minute walk from Iwakuni Station. There is a convenience store next door, and there are many restaurants nearby. In addition, the bus stop in front of the hotel can be used to get to Kintai Bridge and the airport, so it is recommended as a base for visiting famous places of Iwakuni.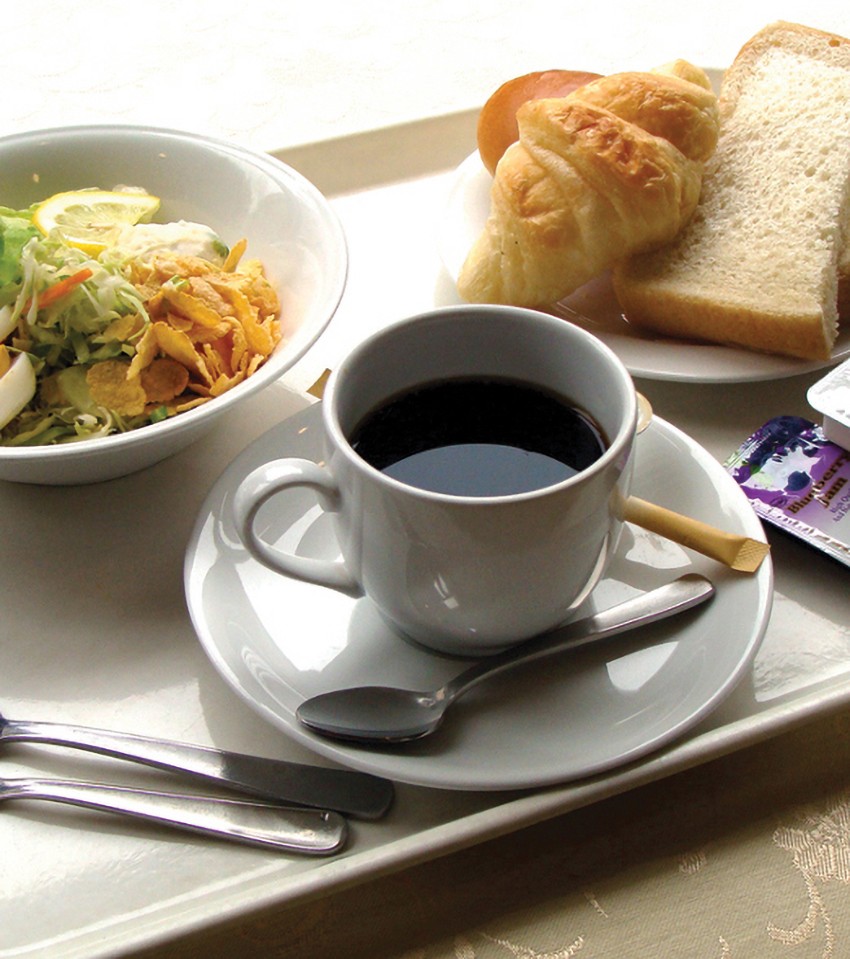 You can also have a free continental breakfast, with bread, salad, boiled eggs, and coffee at the coffee lounge. This hotel is also recommended for staying consecutive nights.

Spot Information
Spot name: Iwakuni Plaza Hotel
Spot address: 9-30 Marifucho, Iwakuni, Yamaguchi 740-0018
Access: Tokyo Station → [Shinkansen] approx. 4 hours → Hiroshima Station → [JR] approx. 1 hour → Iwakuni Station… Approximately 5 minutes on foot. Haneda Airport → About 1 hour and 35 minutes → Iwakuni Airport → [Iwakuni Kintaikyo Airport Line Bus] about 12 minutes → Iwakuni Station… about 5 minutes on foot.
Wi-Fi: Available
Language: Japanese only
Credit cards: JCB, VISA, Mastercard, American Express, UC, DC, NICOS, DINNERS, UFJ
"Iwakuni International Tourist Hotel" near Kintai Bridge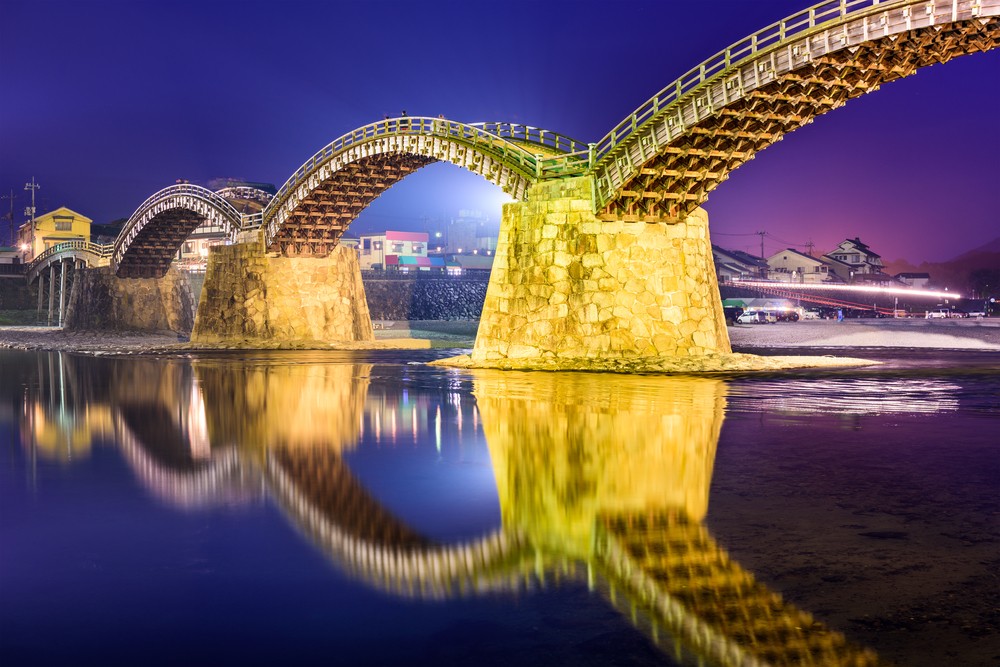 There are various inns near Kintai Bridge, one of Iwakuni's most famous sights. In this area, there are inns that offer Iwakuni specialty dishes and inns where you can feel the afterglow after visiting famous places in Iwakuni, and you can also leisurely see the illuminated Kintai Bridge and Iwakuni Castle in this area.

A 2-minute Walk from Kintai Bridge, "Hangetsuan"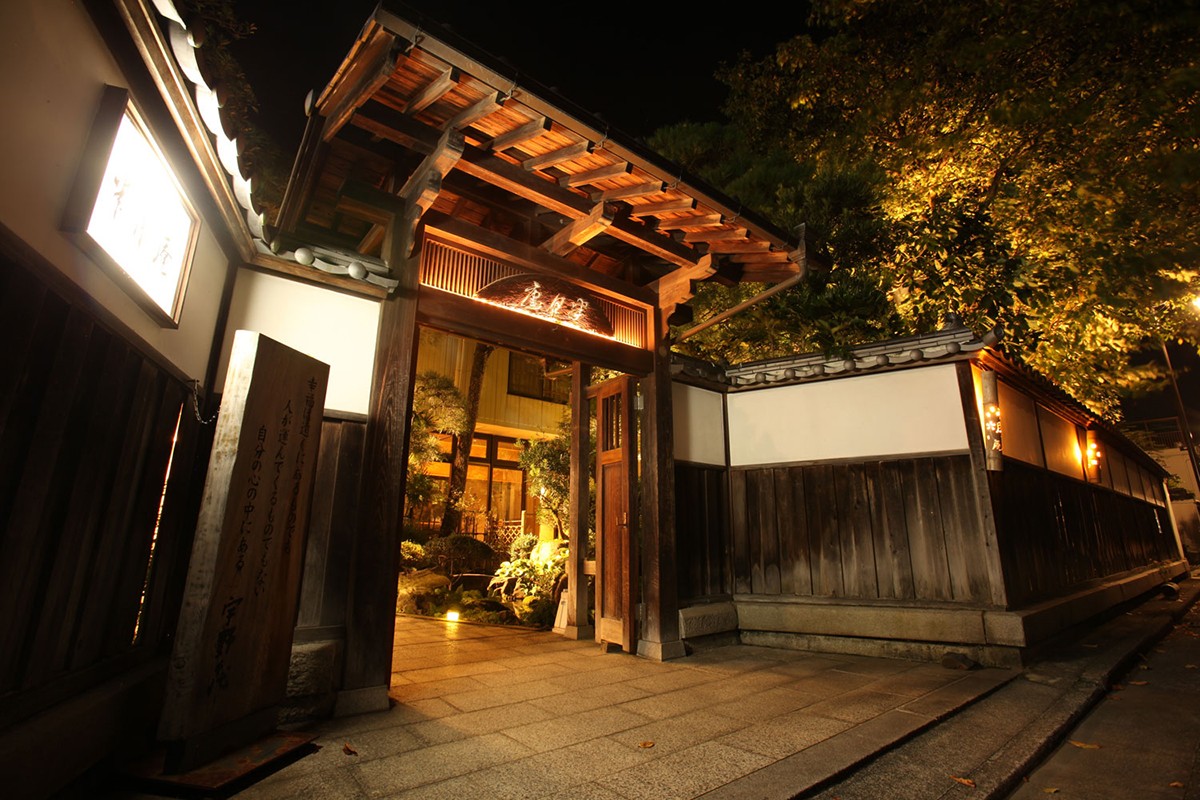 Hangetsuan was founded in 1869 as a tea house and is a restaurant / Ryokan that combines history and modernity. There are plans for eating in your room, as well as to use the restaurant, being two meals per night. The cuisine offered is Iwakuni Sushi, a local dish, as well as kaiseki cuisine unique to this inn based on tea kaiseki. Using local vegetables and Setouchi fish, etc., you can enjoy an elegant and deep taste cooked in a traditional way.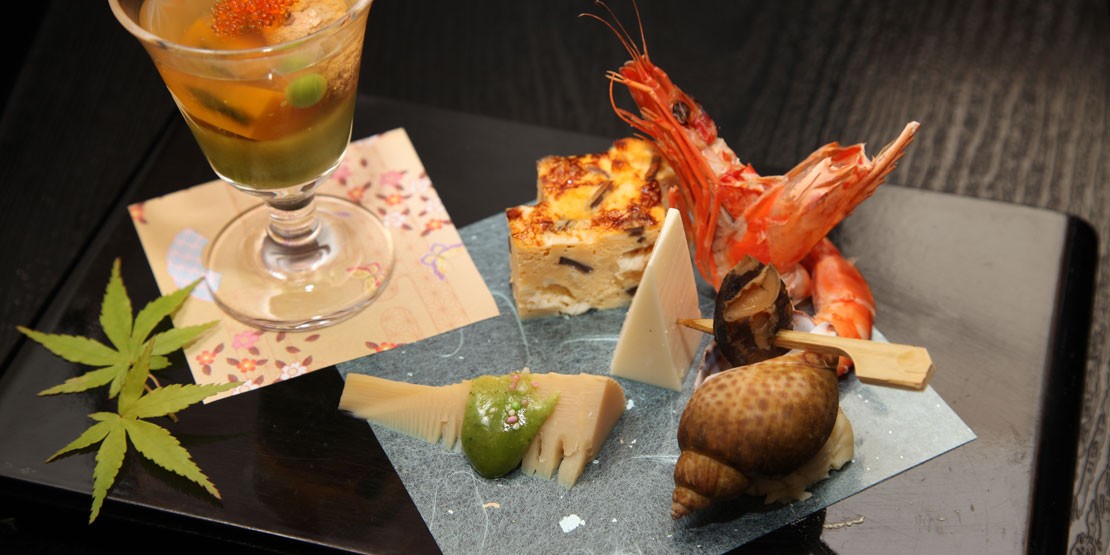 There are large and small rooms ranging from 6 tatami mats to 14 tatami mats, with rooms with baths and toilets and rooms with shared baths and toilets. The specially recommended guest room is 10 tatami mats + 4 tatami mats, a special room with a bath and a toilet called "Sakuranoma". In this room, which was liked by the famous female artist from Iwakuni, Chiyo Uno, you can feel the four seasons of Japan, including cherry blossoms. It is an inn where you can enjoy the atmosphere of a traditional ryokan in every aspect.

Spot Information
Spot name: Restaurant, Ryokan Hangetsuan
Spot address: 17-27 Iwakuni, Iwakuni, Yamaguchi Prefecture 741-0062
Access: Tokyo Station → [Shinkansen] approximately 4 hours and 40 minutes → Shin Iwakuni Station → [Municipal Bus] approximately 10 minutes → Kintai Bridge Bus Center ... approximately 3 minutes on foot. Haneda Airport → About 1 hour 45 minutes → Iwakuni Airport → [Taxi / Car] About 10 minutes.
Wi-Fi: Available
Language: English
Credit cards: VISA, Master, JCB, Amex, Diners, UnionPay card
[Survey] Traveling to Japan
Recommend