Hagi Japan's Prominently Historical City that Retains its Old Castle Town Look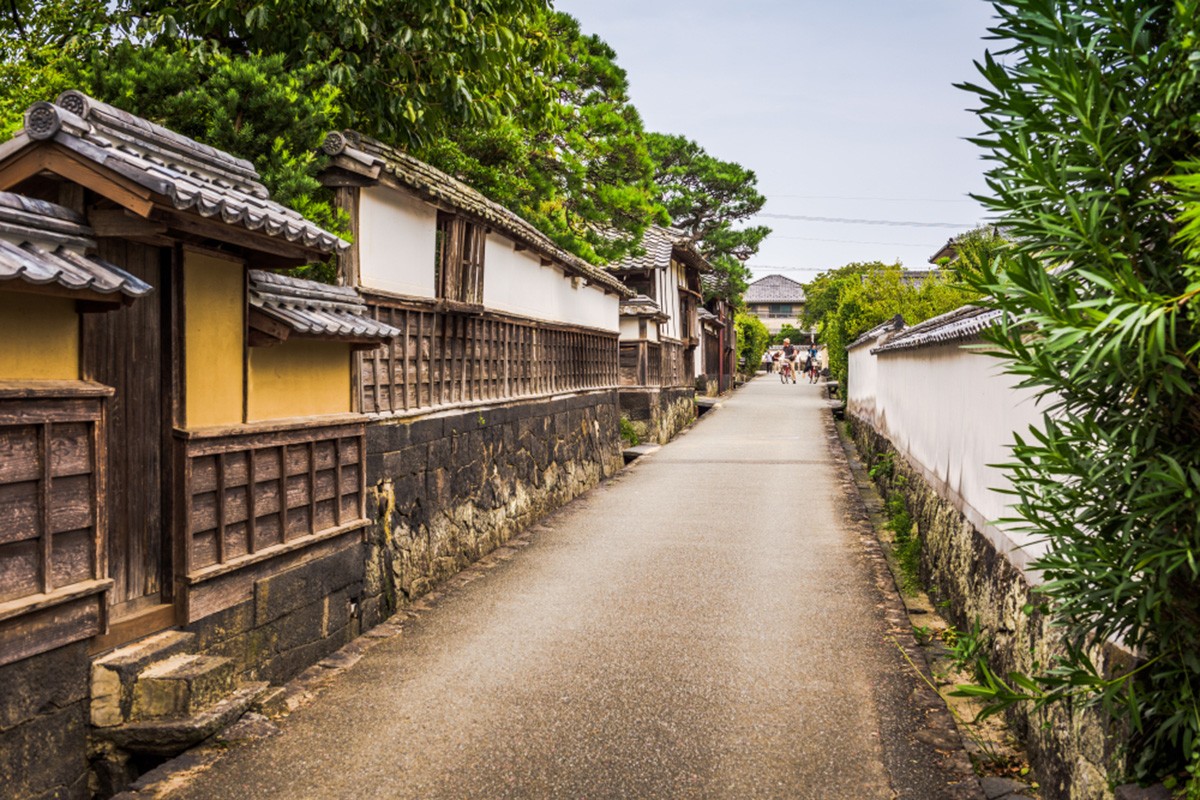 Hagi is a town blessed with nature such as mountains, rivers and ocean, located in the northern part of the Yamaguchi prefecture. It has various attractions such as a fantastic view of the ocean, the sprawling old castle town and mountains. Furthermore, many kinds of fish and farm produce can be obtained throughout the year, so the gourmet is excellent. 

About Hagi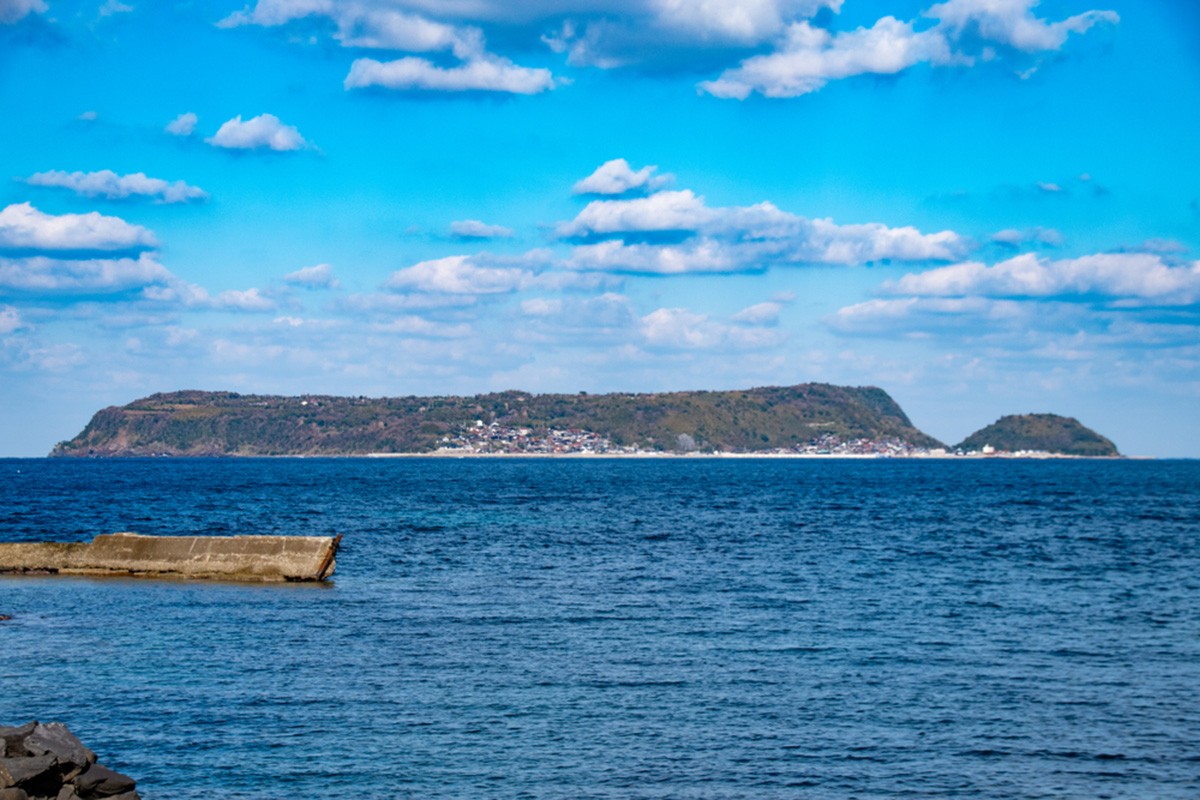 Hagi is a city facing the Japan Sea, and it is abundant with nature as the area is surrounded by mostly mountains and hills. There are lots of isolated islands floating on Hagi sea such as Mishima.

Furthermore, Hagi is flourishing with history as it is the town where Hagi Castle was built in the 17th century, it is also now famous as the location where the traditional piece of artwork Hagiyaki is exhibited
Things to see and do in Hagi 
The sightseeing areas in Hagi are separated into 4 areas: "Hagi", "Kawakami"/"Asahi", "Mutsumi"/"Fukue", and "Tamagawa/Susa. Here we will introduce our most recommended sightseeing spots. 
Hagi Area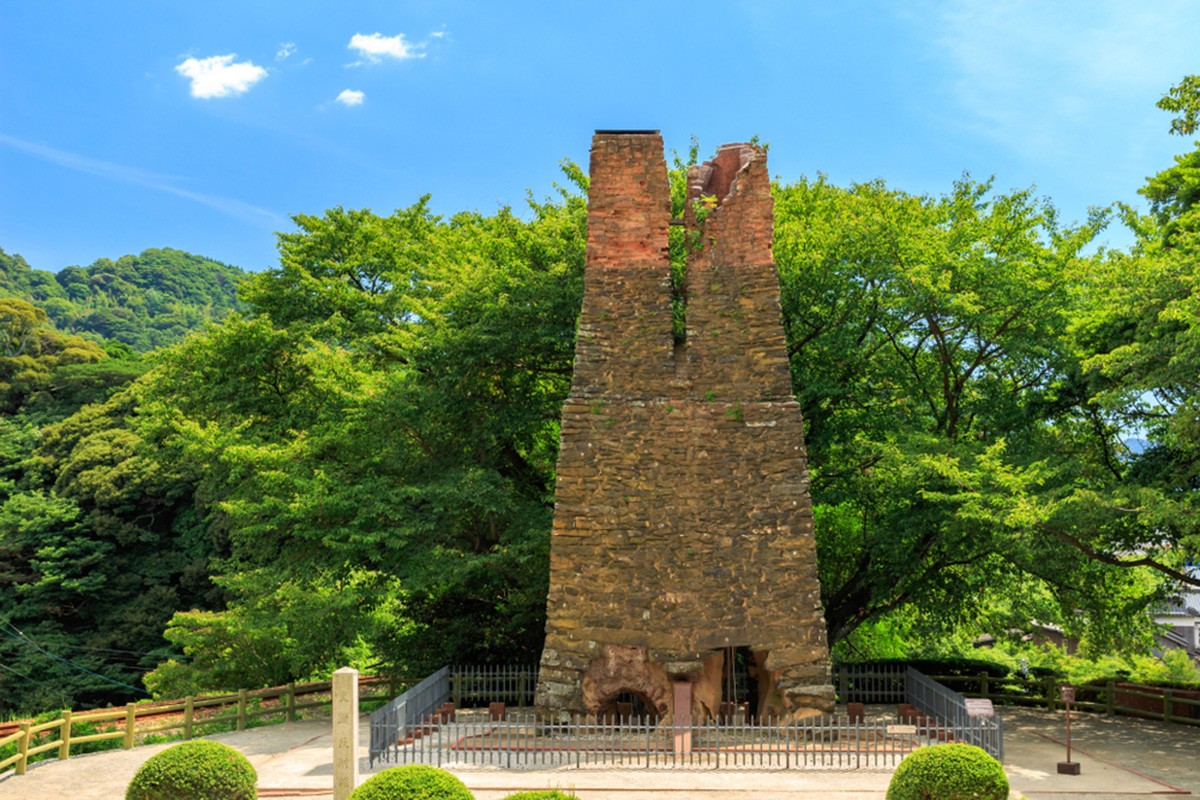 Hagi is the area near Higashi-Hagi station centred around Hagi Castle ruins and the old castle town. There are many traditional buildings such as samurai residences and stores. In addition, there is the Shoin Shrine that was built to pray to the education God Shoin Yoshida, who was an educator in the 19th century, and there are many spots related to esteemed people of Hagi such as former residences, shrines and temples. Furthermore, there are also many Hagiyaki galleries, so it may be interesting to drop by while sightseeing. 

There are also some industrial heritage buildings such as the melting furnace, Hagi Reverberatory Furnace, that was built for gun casting and Ebisugahana Shipyard that produced Western-style warships. 

Kawakami / Asahi Area

The Kawakami / Asahi area is located in the Southern area of Hagi. There are lots of things to see in the mountains, valley and agricultural village concentrated in this area. For example, Chomonkyo is a valley that has been designated a national place of scenic beauty. It is famous for having a beautiful view year-round, especially in autumn the trees with red leaves, the waterfall, various shaped rocks, and the bridge interwoven with the colourful scenery are sure to fascinate you. Also, Sasanami city district village retains the look of a 17th-century Shukuba (Edo period relay station) town, and the streets are lined with red, traditional, red thatched roofed buildings.
Mutsumi / Fukue Area
The Mutsumi/ Fukue area is the central Hagi city area. There are remnants of such things like Ohitayama Tatara Iron Works, and stunningly beautiful natural areas such as rivers and rural districts. Among these, the 15 metre Ogi Otoshi no Taki (Folding Fan Falls), and Mutsumi Himawari Road where 2,000 sunflowers bloom in summer, are famous spots with spectacular scenery. 
Tamagawa / Susa area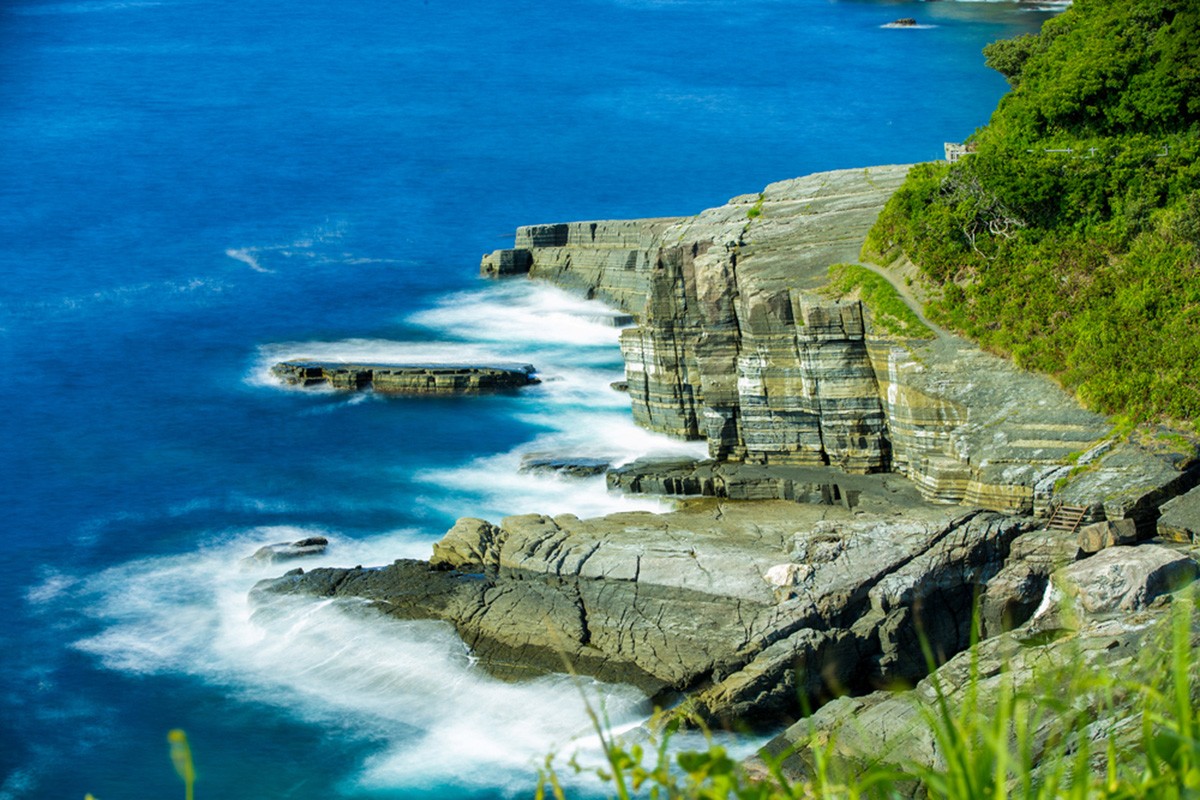 The Tamagawa / Susa area is in the northern part of Hagi. As it is on the coast there are many areas with amazing views. Among there, the Susa Hornfels is must-see. The view of the black and greyish striped cliff and various shaped rocks is magnificent. Furthermore, if you get on a sightseeing ship at Susa Port, you can see an impressive view right before your very eyes. 

The Mishima area also has a lot of appeals 
Mishima is an island that floats off the coast of Hagi. It is overflowing with attractive sightseeing spots such as wing able to see a beautiful sunrise and sunset from Northern Lighthouse, and the "Kannon Zaki" that enshrines Sho Kannon. 
You can reach Mishima by express boat in about 1 hour and 10 minutes, so you should definitely check it out. 
Food and Restaurants in Hagi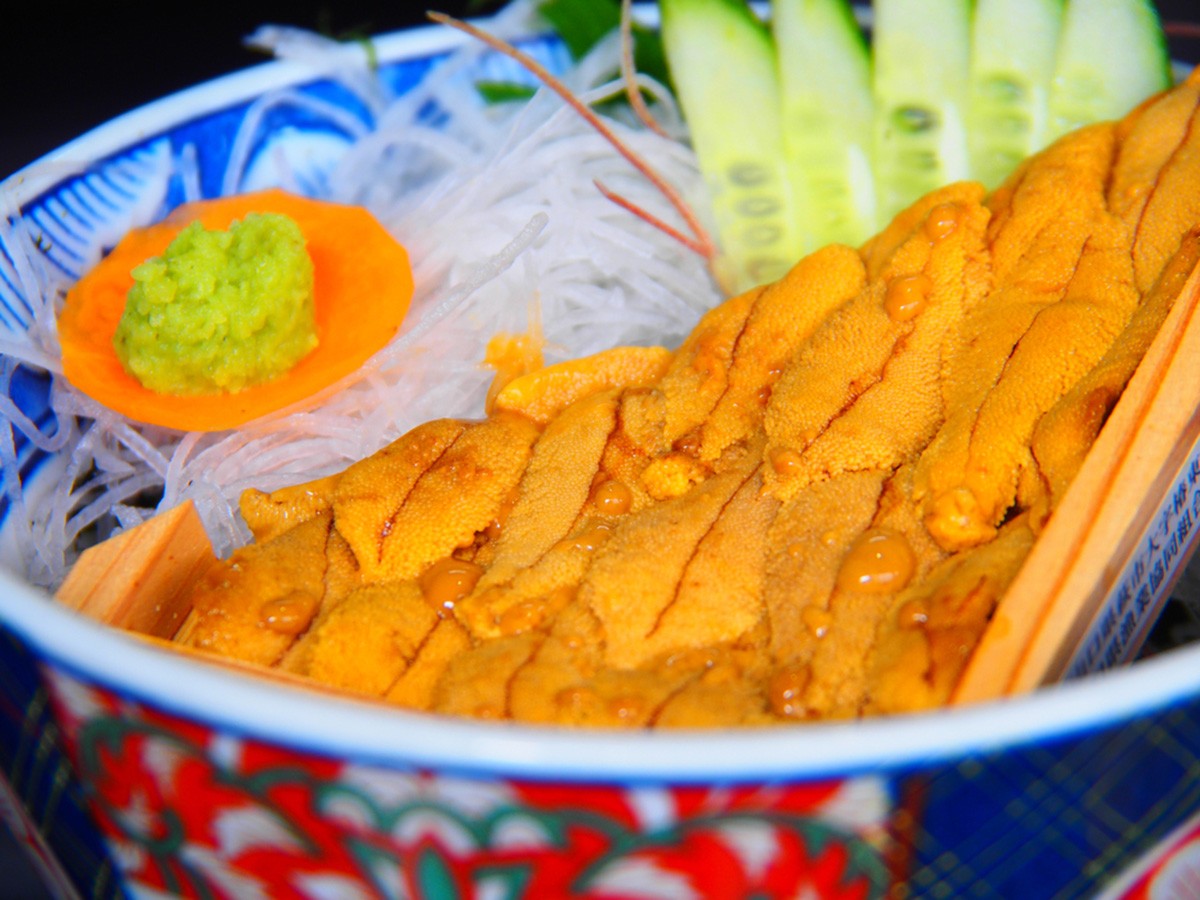 Hagi is famous for its seafood such as tilefish, sea urchin, and sword tipped squid, and it is also well known for its Miran Beef, Mutsumi Pork. Restaurants that use these ingredients in their dishes can be found mainly in the Hagi area. In addition, not only dishes but also special Hagi products can be purchased at stations in each area.

Hagi Hotels / Ryokan (Japanese inns) 
Lodging facilities are mostly located in the Hagi area. There are many appealing hotels and Ryokan (Japanese Inns) facilities such as lodging that has a view of the castle town, lodgings with guest rooms and bathrooms that have a view of the Japan Sea, guest houses with pride in their cooking. Moreover, the prices of most of the accommodation are quite reasonable at under 10,000yen, if this price range is for you then it may be best to search this area (Information accurate on July 2019). 

There aren't many accommodation options in other areas, but there are some small lodgings and guesthouses along the coast of the Tamagawa and Susa area.

Access to Hagi
If you are going to go sightseeing in Hagi, then you should use JR Higashi Hagi station in the Hagi area as a base. From JR Shin-Yamaguchi station take the express bus Super Hagi for and you will arrive in about 1 hour 10 minutes. Higashi-Hagi station has a Tourist Information Centre, and from there, various buses depart. 
Spot information
Spot name: Hagi (JR Higashi-Hagi station) 
Street Address: 2997 Daihirotsu, Sakai City, Yamaguchi Prefecture 758-0011
Access: 

Shin-Yamaguchi station → (Express Bus(Super Hagi) takes about 1 hour 10 minutes

Wi-Fi:Available(HAGI FREE Wi-Fi)
Language:English, Chinese, Korean, French
Credit cards:VISA, MasterCard, JCB, AMERICAN EXPRESS, Diners Club International
[Survey] Traveling to Japan
Recommend