Hagi City's Shoin Shrine: A Must-See for Gintama Fans! A Spot Dedicated to Yoshida Shoin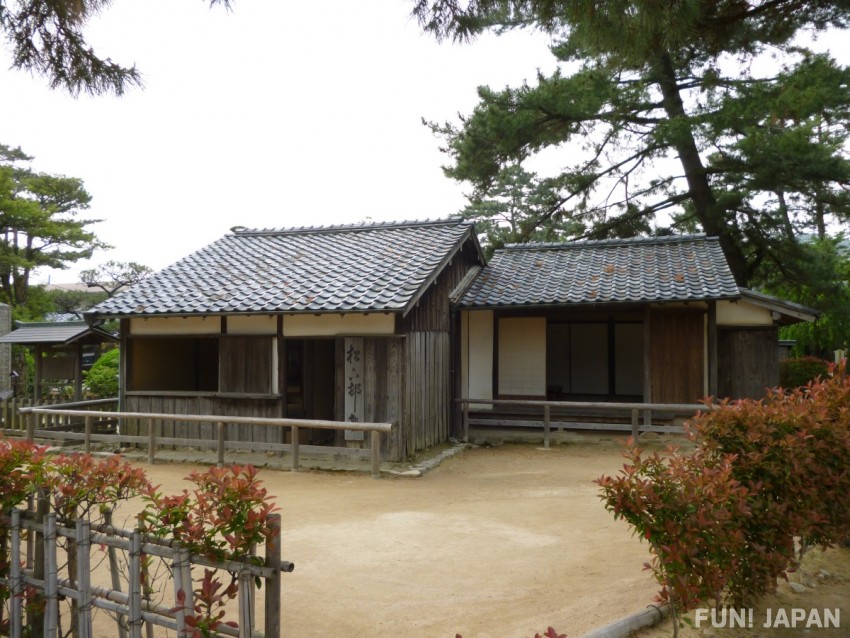 Shoin Shrine, located in Hagi City, Yamaguchi Prefecture, is a shrine dedicated to Yoshida Shoin, a late Edo period educator and thinker known to all Japanese people. Within the precincts, there is a private school called the "Shokason Juku" that was presided over by Shoin, and an old house, where Shoin was under house arrest. This is the place which is considered to be where the Meiji Restoration was begun. It is also a spot related to Yoshida Shoyo, the character from the manga "Gintama".

What is Shoin Shrine?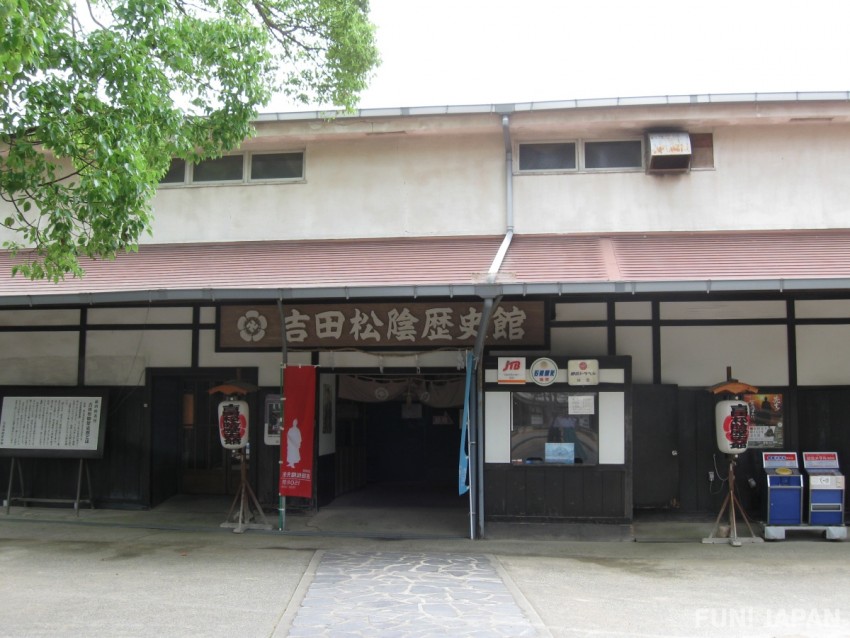 The shrine was founded in 1907, and is a shrine dedicated to Yoshida Shoin. The famous character "Yoshida Shoyo", from the popular Japanese manga work "Gintama" by Hideaki Sorachi, is modeled on Yoshida Shoin, who is now enshrined as the deity of the shrine.

The shrine was also used as a filming location for the 2015 NHK period drama "Hana Moyu", starring Inoue Mao as a character modeled after Shoin's sister, Fumi.
Within the precincts, there are historical sites related to Shoin, such as the Shoin Shrine Treasure Hall, the Shiseikan, which preserves and displays the belongings of Shoin, the Yoshida Shoin History Museum, that conveys his life in an easy-to-understand manner, the Shokason Juku school building, which was registered as a World Heritage Site in 2015, and the "Yoshida Shoin's Old Prison House", where he was held under house arrest. A must-see is the "Learning Path", which has 25 poles carved with the analects of Yoshida Shoin, and was completed in 2018.
What to Know Before Visiting Shoin Shrine: What Kind of Person was Yoshida Shoin?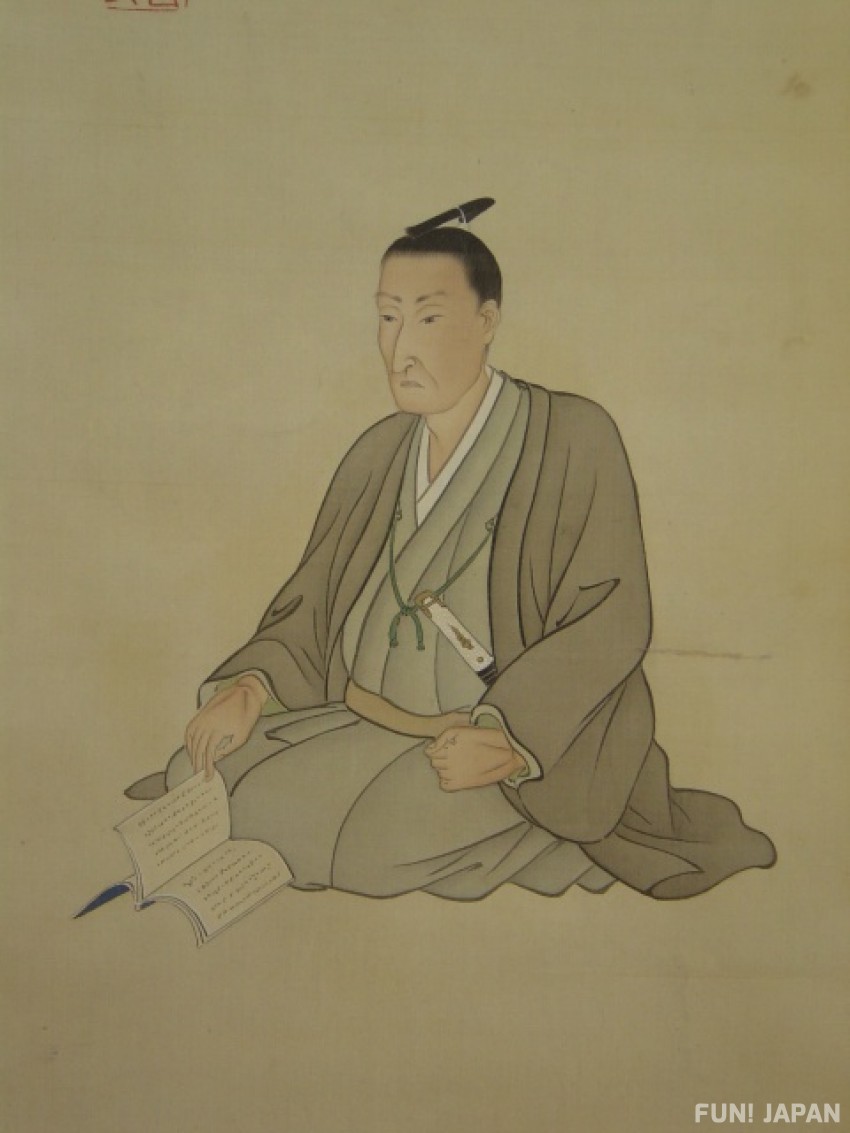 Yoshida Shoin is a famous historical figure that is always listed in the history textbooks of elementary and junior high schools in Japan. Born in the first year of Tenpo (1830) in the Choshu Domain (currently part of Yamaguchi Prefecture), he studied at a private school opened by his uncle, Tamaki Bunnoshin.

When traveling around Japan and broadening his horizons, he boarded the Perry fleet that was visiting Shimoda, Shizuoka, on a small boat and asked to travel to the United States, but he was refused. Due to the crime of committing an act against the national policy, he was punished by the Edo Shogunate, who promoted the national isolation policy, with imprisonment in Hagi, Yamaguchi.
After that, he opened "Shokason Juku", where anyone could learn without discrimination and nurtured many historically important people who promoted the Meiji Restoration. However, since he was considered an opponent to the shogunate, was sentenced to death, and died in 1859. In a small lecture room at the Shokason Juku, portraits and sculptures of Yoshida Shoin are on display.
World Heritage Sites! 3 Highlights at Shoin Shrine
Highlight 1: Shokason Juku
In a simple room of only 8 tatami mats, Shoin taught history, military studies, economics, etc. for just a year, to students such as Takasugi Shinsaku, Ito Hirobumi, Katsura Kogoro (Kido Takayoshi) and others who were active in the Meiji Restoration.

Highlight 2: Shoin Shrine Treasure Hall "Shiseikan"
There are both a free zone and a paid exhibition room, with the "Life of Yoshida Shoin" on display as a series of chronological panels. In the paid exhibition room, the personal belongings of Shoin are a must-see.

Highlight 3: Yoshida Shoin History Museum
The main highlight of the shrine is the Yoshida Shoin History Museum, a unique exhibition facility that reproduces key events from Shoin's life with more than 70 wax figures. The interior is divided into 20 scenes that are easy for anyone to understand.
Shoin Shrine's Benefits
Since Yoshida Shoin taught young people as an educator, it is best known as a shrine that benefits academics, and has the benefits of "study achievement" and "prayers for passing".

What to Buy at Shoin Shrine? A Cute Umbrella Fortune!
The "Umbrella Fortunes" (300 yen), which derives from the phrase "Luck opens when an umbrella opens," are popular. When you open the umbrella, you will find a message about wishes, matches, struggles, and academics.
Access to Shoin Shrine
There are two ways to get to Shoin Shrine from Shin Yamaguchi Station.

[JR] Shin-Yamaguchi Station → [Chugoku JR Bus] → Via Yamaguchi City [Limited Express Hagi] → About 90 minutes → JR Higashi-Hagi Station… about 15 minutes on foot
[JR] Shin-Yamaguchi Station → [Bocho Kotsu Bus] → Via Meitocho [Express Hagi] → About 70 minutes → JR Higashi-Hagi Station… About 15 minutes on foot
About Shrine
 Year of Construction: 1907
 Enshrined Deity: Yoshida Shoin
Festivals: Spring Festival / Prayer Festival (May 25), Birthday Festival (August 4), Autumn Festival (October 27), etc.
Spot Information
Spot name:Shoin Shrine
Address:1537 Chinto, Hagi City, Yamaguchi Prefecture (zipcode 758-0011)
Opening hour:Shiseikan Treasure Hall  9:00 ~ 17:00 (last entry is ~ 16: 30)
Holiday:No holidays
Ticket:Free admission (Shiseikan Treasure Hall exhibition room 500 yen admission, Yoshida Shoin History Museum admission 500 yen)
Wi-Fi: Unavailable
Language:Only Japanese
Ticket Purchase:Purchase at the ticket office
Credit cards: No credit cards accepted
[Survey] Traveling to Japan
Recommend