Akiyoshidai - The Akiyoshi-do Cave and Scenery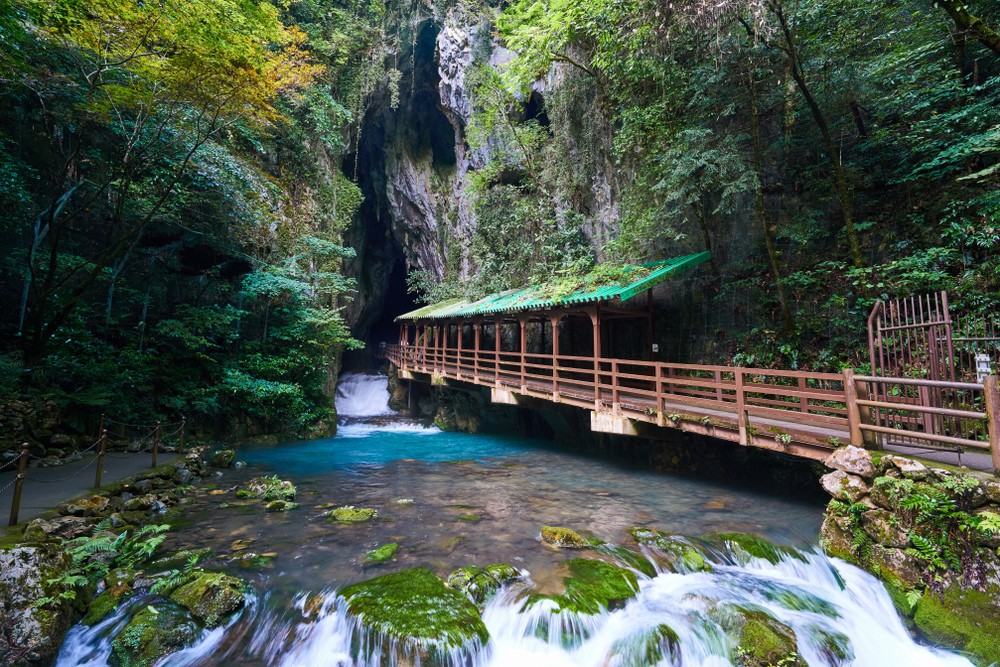 Akiyoshidai is a very famous part of the Yamaguchi Prefecture, and also a very popular excursion for people who live in Japan. However, for those who are only passing through, it may not be the first recommendation that they receive for an adventure, which is a shame, because the Akiyoshi-do cave is the longest cave in Japan, and also one of the biggest caves in the Orient. If you have been inside a cave before this will be a fantastic experience. If you have never been inside a cave before, then get ready for a really cool, and somewhat creepy, stroll through darkness, underground streams, and beautiful stone formations. 
About Akiyoshidai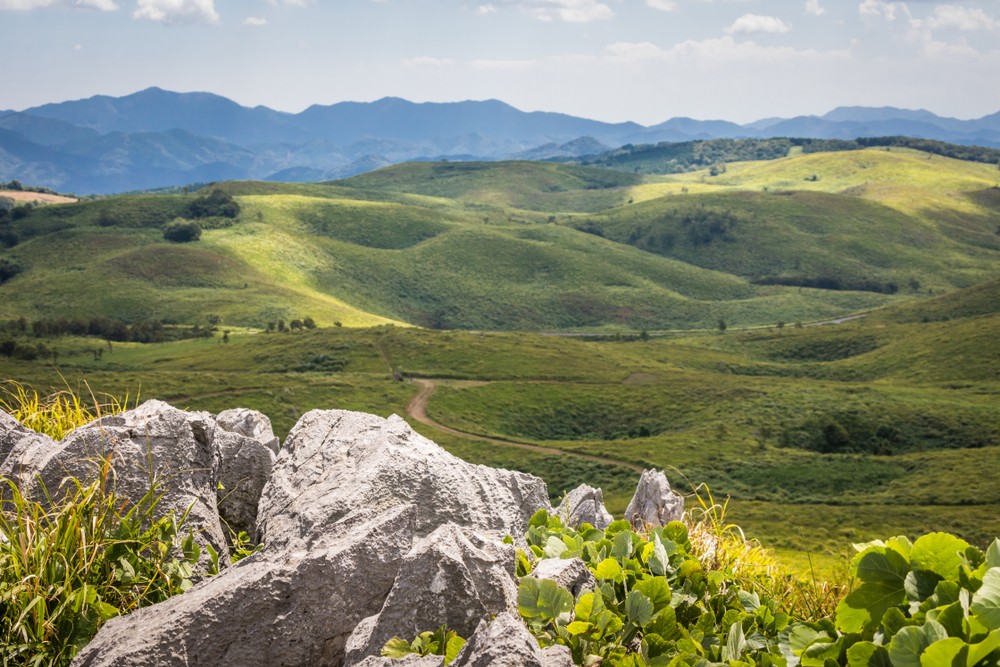 It will take you about 40 minutes to go through the cave with a slow pace. It is quite cold inside, about 17 degrees Celsius, so do bring appropriate clothing before you enter. When you are finished with your tour of the cave, you can take a stroll through the fields of Akiyoshidai. It is a very famous trekking area, with delicious ice cream, restaurants, and very unique souvenirs.  
About AKiyoshi-do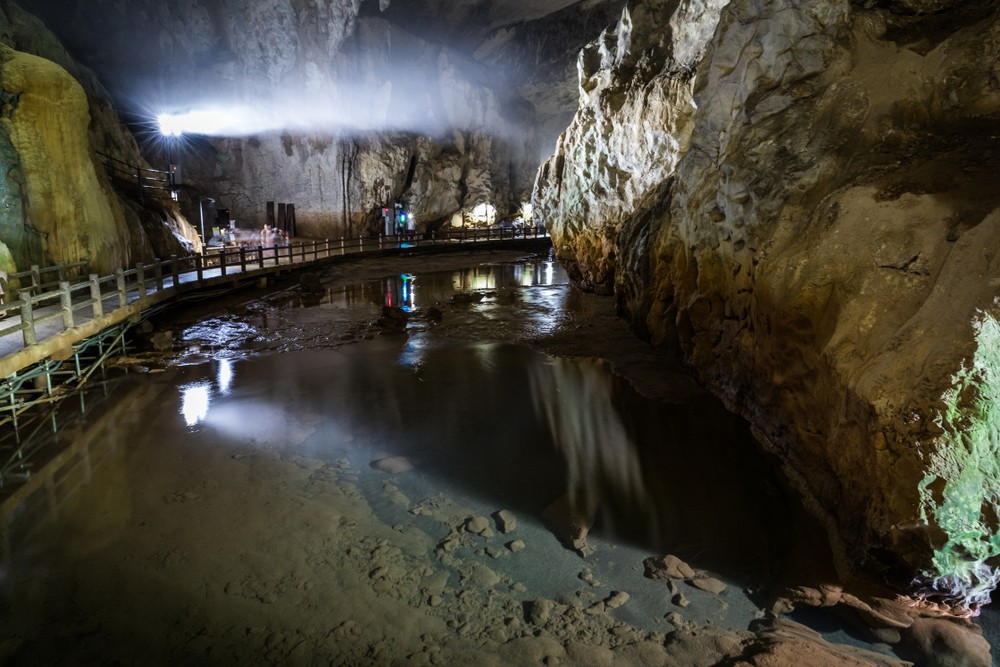 The entire cave is 8.9 km long, however, only 1 km is available to the public on a daily basis. If you would like to take additional special trips of the cave, you will need to book an appointment with a tour guide upfront before you arrive. The 1 km stretch that is available to the public on a daily basis is more than enough to leave you in awe.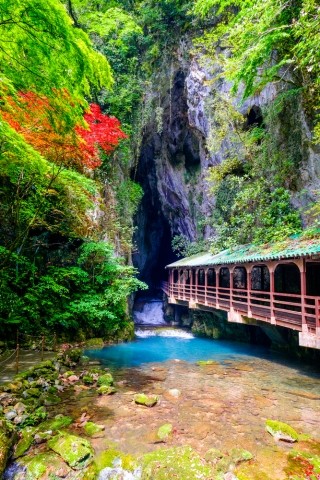 Once you pay for your 1,200 yen ticket, you will immediately enter the cave over a small red bridge. Take your time with every part of the cave and do not rush it. Although there is no time restriction on how long you can be inside the cave, if you try to go back the same way that you came in, you will have to go pass a lot of people and it won't be as enjoyable.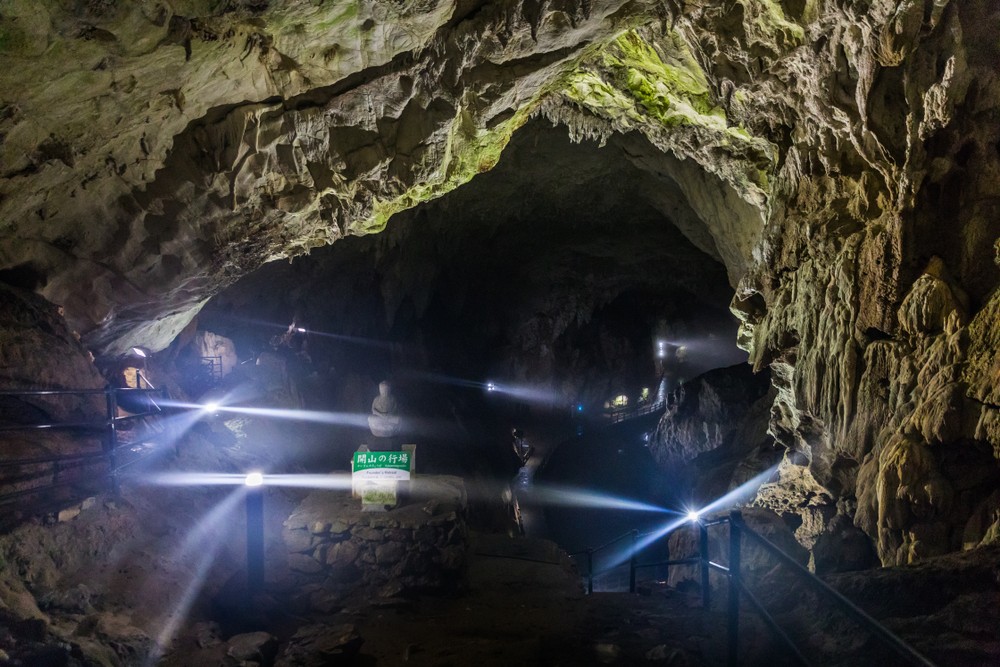 The Akiyoshi-do cave is enormous. There are specially made paths for tourists to walk on, and you would be advised not to stray from them for your own safety. There are numerous streams of water all throughout the cave, so do be careful in case you walk over slippery ground.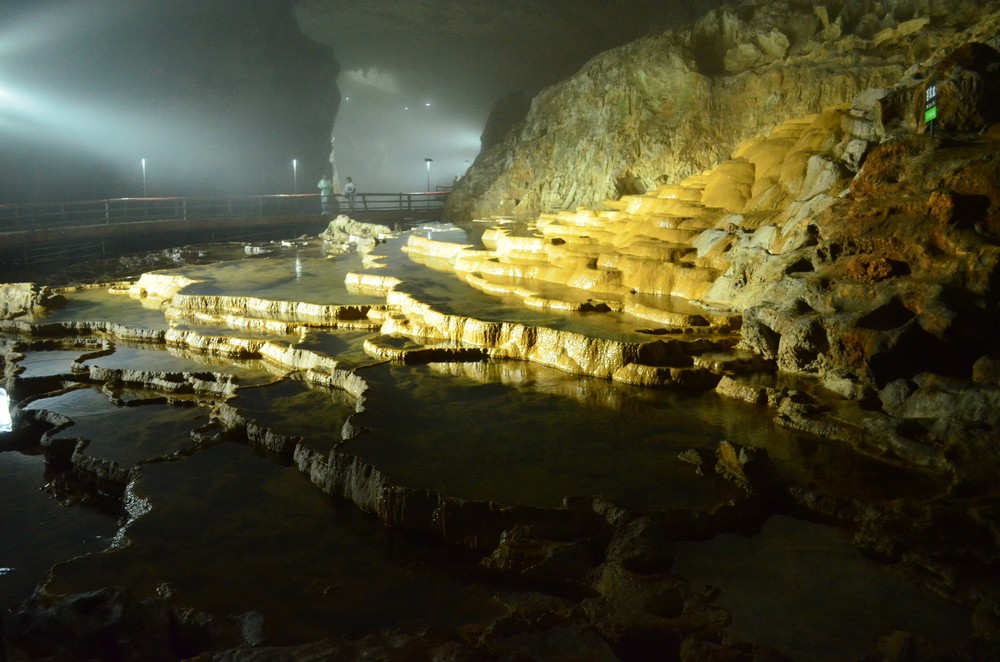 The stone walls are absolutely stunning, and the most interesting formations have special names depending on what they look like, or the history of their discovery. You can touch any part of the walls, and I would urge to do so, so that you can experience what it feels like. There is no reason to fear any animals inside the cave, because the part where tourists go through each cave does not have any creatures in it. They must have been scared away by people a long time ago, because we didn't even see any bats inside.
Spot Information
Spot Name: Akiyoshidai
Address: 3 Yokoyama, Iwakuni-shi, Yamaguchi 〒741-0081
Access: [JR]Shin-Yamaguchi Station→[Bus]45minutes→Akiyoshidai
Opening hours: 8:30~17:30 Close at 18:30(Mar ~ Nov)、8:30~16:30 Close at 17:30(Dec~Feb)
Wi-Fi: Unavailable
Language: Pamphlet in English, Chinese, Korean
Ticket Price: Adult: 1,200yen, high school student: 950円, primary school student: 600円
Ticket Purchase: At entrance 
Credit cards: No credit cards accepted
[Survey] Traveling to Japan
Recommend