Top 5 Best Districts to Visit in Tokyo
Tokyo is a beautiful city, with a wide and diverse landscape. To be honest, it is hard to find  only 5 best places or districts, because accordingly to the traveler's purpose one can choose a different destination than another. Naturally, the ranking would not be the same whether it is a more history oriented trip - for the purists - or a simple first time discovery trip. That being said, I will consider that Japan's visitors should have some of the following characteristics :
Look for a unique experience 

Has an interest for manga, video game and pop culture 

Want to learn new things about Japanese culture and/or history

Want to have a bit of fun 
Akihabara
Akihabara or Akiba can be considered as the undisputed favourite place of otakus. Pretty much all the shops there are designated to anime, manga, videogames and related by-products. Obviously, for those who are into that specific subculture this will be probably your amusement park. Regarding mangas, not only big names like Hunter X Hunter, Slam Dunk or Naruto, but also more underground pieces are covered. A good shop to start your pilgrimage with in Akiba would be Mandarake, まんだらけ, which literally can be translated by "Full of Manga". In fact, that's not all, numbers of figurines, second hand mangas, anime original croquis and even old magazines will allow you to dive in this gigantic sphere.
Plus, while walking throughout the streets, it's not rare to encounter young Japanese women wearing maid costumes and trying to invite you in their "maid café". If you are brave enough, you may follow them and witness a unique spectacle.
Access from Shinjuku: Akihabara station, Electric town exit (Chuo line or Yamanote line).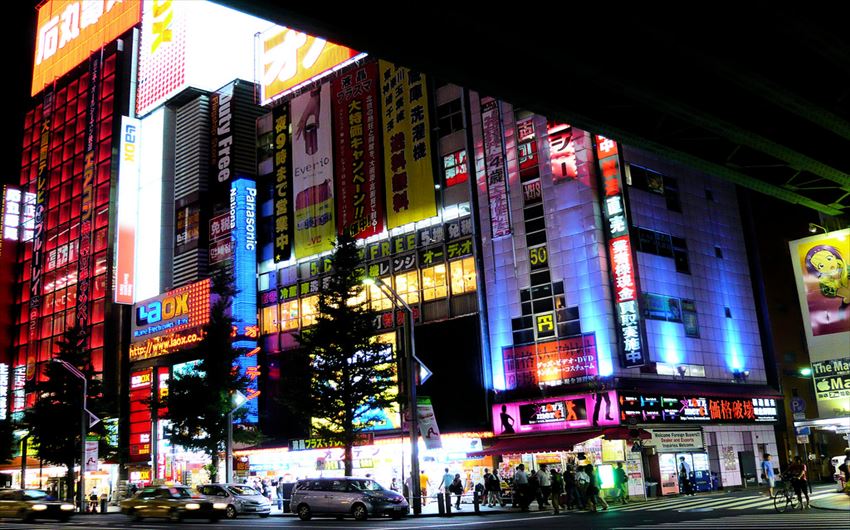 Akihabara by night
https://c2.staticflickr.com/4/3068/2971830393_8364e05eb0_b.jpg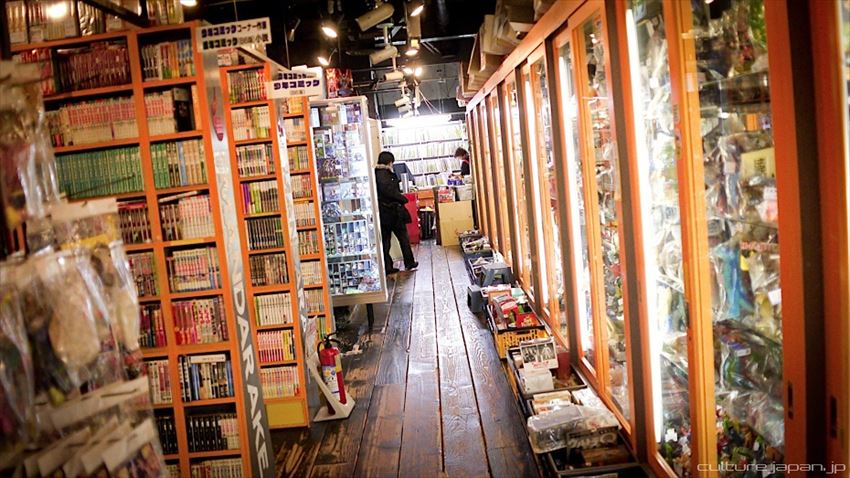 Mandarake's second hand corner
https://c2.staticflickr.com/6/5069/5601775259_d47235e52a_b.jpg
Asakusa
Grasping Japanese tradition may seem to be a delicate task given how complex it is. But let's give a try ! In order to have a first approach, one shall visit Asakusa's biggest temple, that is Sensoji. It's light colours and incense smell are brightening up the traditional atmosphere of that area. Whether you are just passing through or a fervent connoisseur, you will definitely enjoy the sight. First step, Kaminarimon, "The thunder gate" built in 941 by Taira clan, which serves as the main entrance. Guarded by two gods embodied in status, Raijin "the god of lighting" and Fujin "The god of wind", this huge portal indicates the way to the main hall. With its 200 meters shop street called Nakamise, Asakusa is also great for souvenirs. In summer, fireworks held near Sumida river are the perfect times to melt and enjoy with Japanese people who will be most of the time wearing a yukata, a light kimono, for the occasion.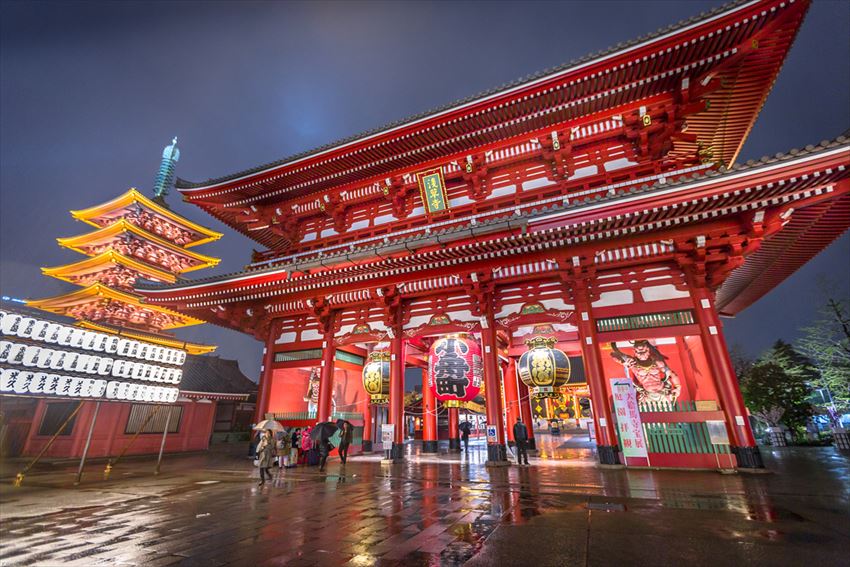 Kaminarimon, or "Thunder gate".
https://c2.staticflickr.com/8/7742/17625161926_2fdb284730_b.jpg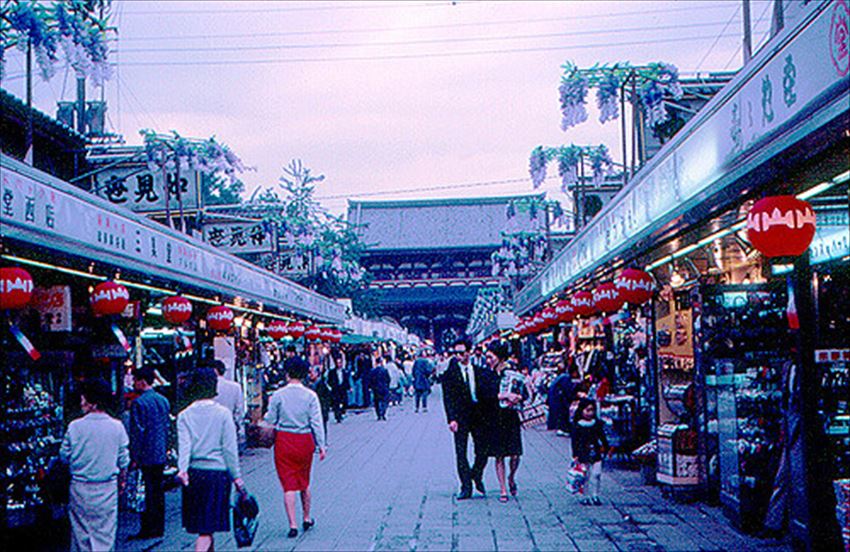 https://c2.staticflickr.com/4/3539/3420842141_1e65e023c9_z.jpg?zz=1
Harajuku
After one or two weeks in this gargantuan urban environment, we won't say no to a bit of nature, aren't we ? As the biggest green extent of Tokyo, Yoyogi Park is a great choice to recharge one's batteries. You might think that such a big place must be on the border of the city, but actually, it is located at the center of Tokyo, between Yoyogi, Shinjuku, Harajuku and Shibuya districts. However, the easiest access can be made from Harajuku Jr station, Omotesando exit. There are two parts dividing the park, the biggest being a  public "normal" park allowing people to picnic, play sports or just chill out, whereas the other side looks more like a forest with at its center, Meiji jingu, a shrine dedicated to Meiji emperor (1868-1912). It's also noteworthy to mention that a lot of events take place across the street, near Yoyogi National stadium. Also, when going back to Harajuku JR station, if you continue straight, you'll reach Omotesando street, famous for its luxury shops. Going shopping after a little stroll in the woods come at the right time in my opinion.
Access from Shinjuku : Harajuku station  (Yamanote Line).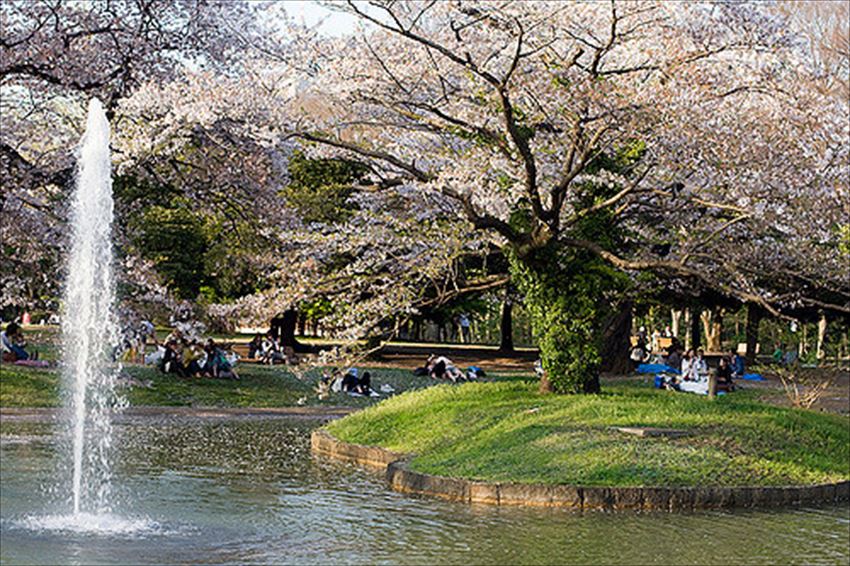 Yoyogi Park
https://c1.staticflickr.com/3/2590/3711884067_036d0fa3b9_z.jpg?zz=1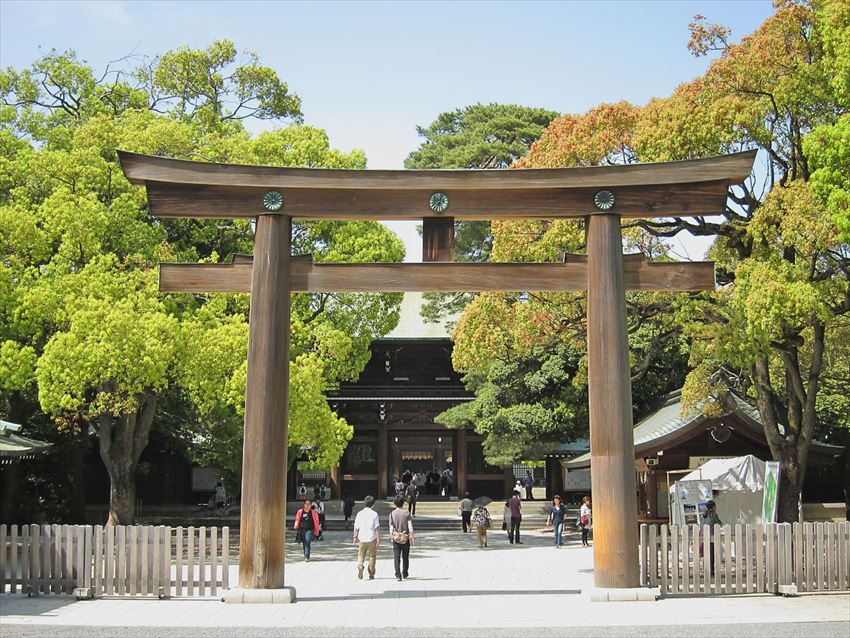 Meiji Jingu's outside gate
https://upload.wikimedia.org/wikipedia/commons/2/21/Meiji-Jingu-Shrine-01.jpg
Odaiba
Even though Tokyo looks to be located near the ocean on a map, it is in fact pretty hard to see it when traveling there. Which is why, I want to introduce you to Odaiba bay.
First, I could have put this harbor in the list for what may seem to be a trivial detail, the transportation. In order to go to there, only one way is offered : Tokyo Monorail. From Shimbashi to Daiba, this science fiction like vessel winds through skyscraper before going through the Rainbow bridge. I would advice to stop on the 7th stop, Daiba station, because it's overlooks right behind the bay facing the bridge. After walking along the coast you may either ride a pleasure boat or go visit the various shopping malls. If you choose the latter option, do not forget to check out the statue of liberty and the life-size Gundam statue near Tokyo City Plaza (shopping center).
Access from Shinjuku : Daiba station (Yamanote line & Yurikamome line - Monorail).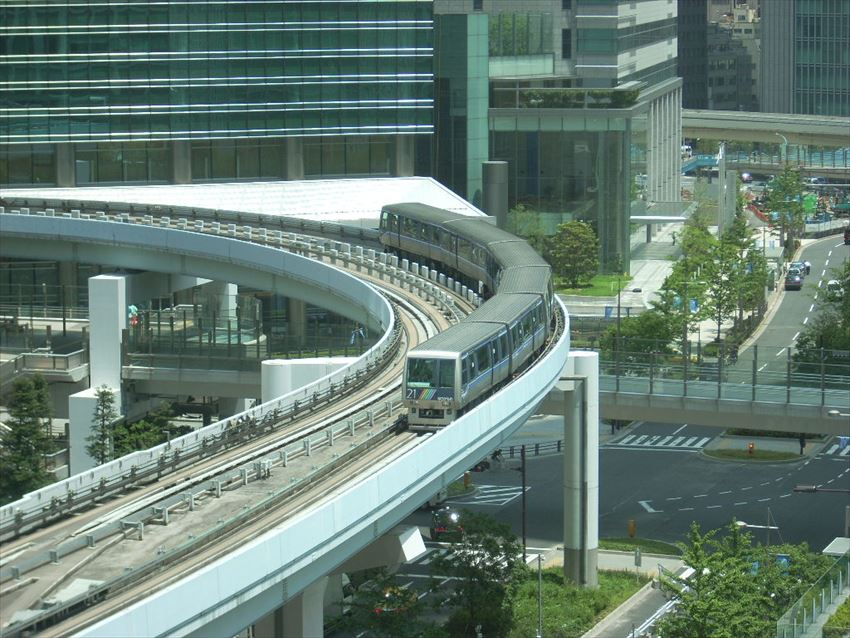 https://upload.wikimedia.org/wikipedia/commons/4/47/Yurikamome_shiodome.jpg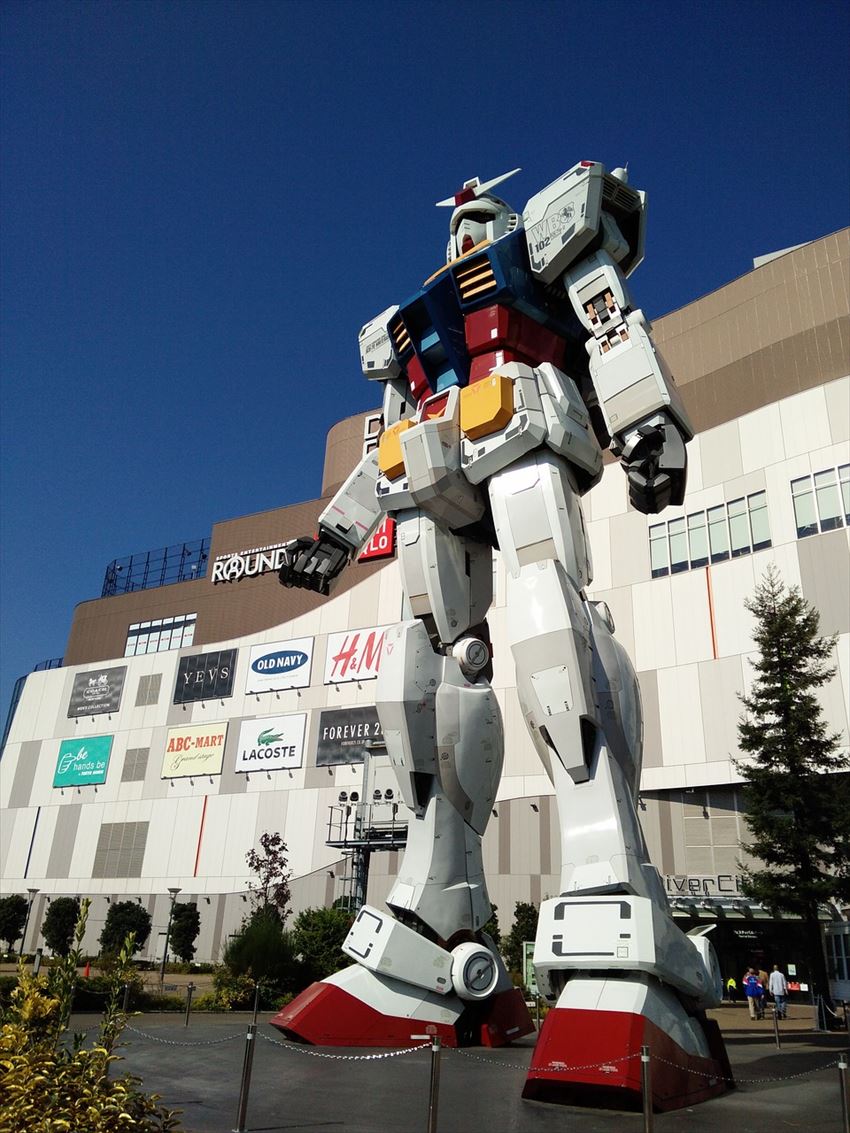 https://pixabay.com/p-1400095/?no_redirect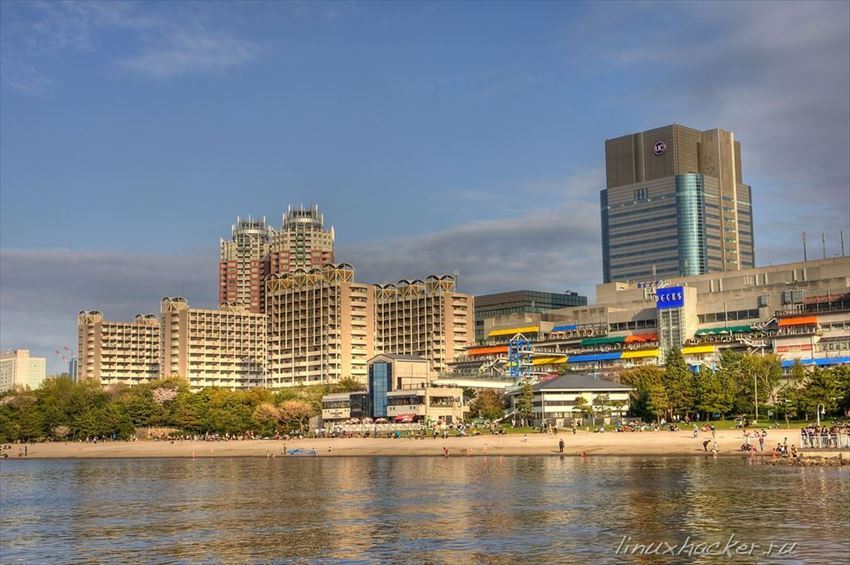 https://c4.staticflickr.com/2/1271/4689486371_cf46a37a6c_b.jpg
Shibuya
It would be unfair not to mentioned this futuristic attraction. Who has never seen the well-known crossing surrounded by bright buildings ? You have to live this experiment that is walking through this mass of people once in your life. The streets of Shibuya display various sceneries, but mostly you can find restaurants, bars and clubs. Needless to say that Tokyo's nightlife goes down here.  Above all, the reason why we never get bored of this place is because, it never sleeps, constantly illuminated and crowded to the point that day and night become one. I think Shibuya is the perfect incarnation of Tokyo's modern image. For all those reasons, you should definitely stop by even though clubbing is not necessarily your cup of tea !
Access from Shinjuku : Shibuya station (Yamanote line).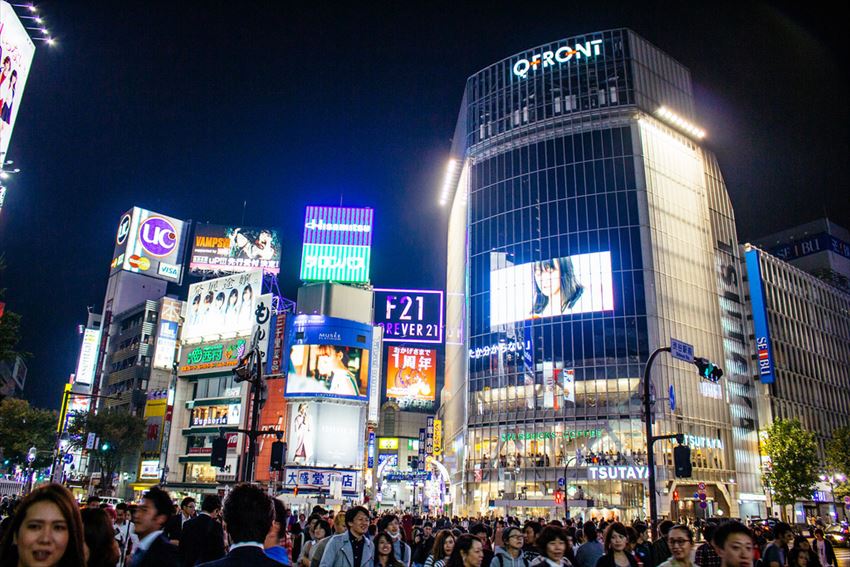 https://c2.staticflickr.com/6/5753/21679304953_012bf53716_b.jpg
[Survey] Traveling to Japan
Recommend