FUN! JAPAN PR
4 recommended accommodations in Niigata: From hotels with open-air baths to sunset-viewing lodgings facing the Sea of Japan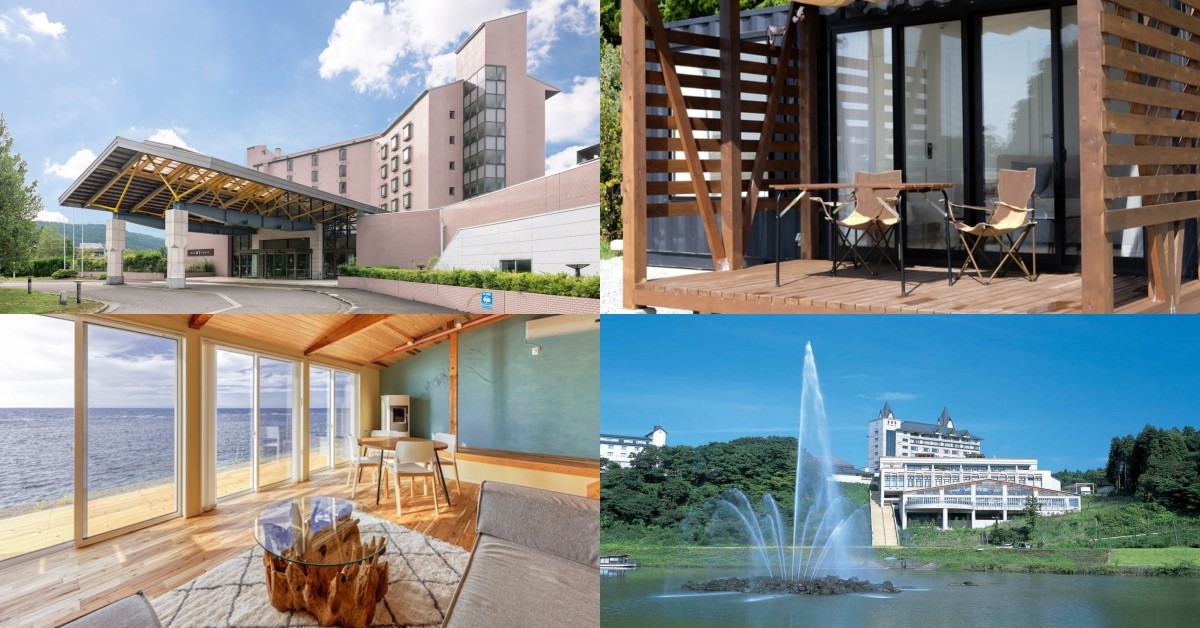 Bordering the Sea of Japan, Niigata Prefecture is known as one of Japan's leading rice-producing regions. In less than two hours by Shinkansen, you can easily reach the city area around JR Niigata Station from Tokyo.
In this article, we will introduce sightseeing highlights that you should definitely check out when traveling to Niigata, as well as recommended accommodations for your stay. You are sure to find the accommodation you want to stay at!
*The prices listed in this article are the prices posted on the reservation site as of the end of April.
If you purchase or make a reservation for the products or services introduced in this article, FUN! JAPAN will receive a commission from the sales proceeds.

Features of four areas in Niigata you should know before your trip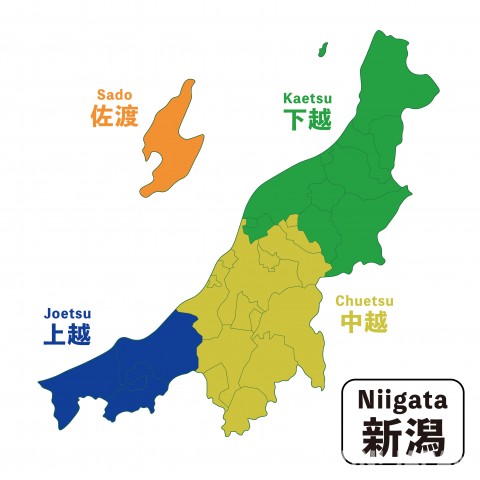 Niigata Prefecture is the fifth largest prefecture in Japan. Due to its large area and long vertical shape, choosing an accommodation area can be troublesome. If you are unsure, we recommend choosing one of the four areas below according to your purpose of sightseeing.

① Joetsu area (Joetsu City, Myoko City, etc.)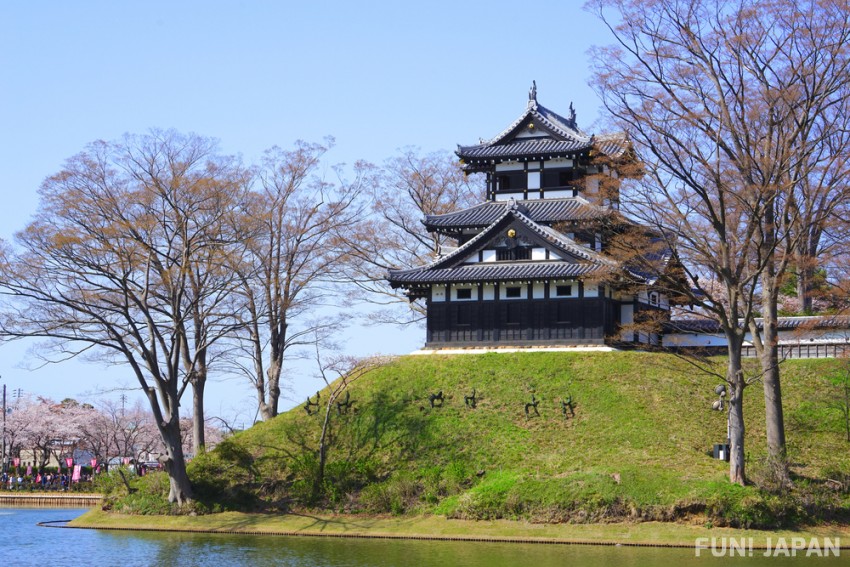 Known as one of the heaviest snowfall areas in Japan. Many ski resorts are open until spring.
Attractions/Activities: Takada Castle, Myoko Kogen, Akakura Onsen Ski Resort, etc.
② Chuetsu area (Nagaoka City, Tokamachi City, etc.)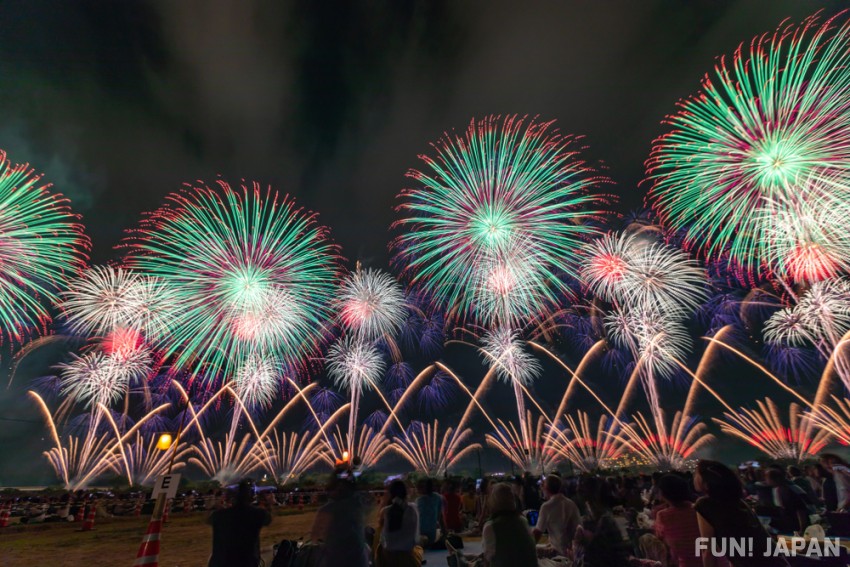 Attractions/Activities: Echigo Three Great Fireworks Festivals, Echigo-Tsumari Art Triennale, Naeba Ski Resort, etc.
③ Kaetsu area (Niigata City, etc.)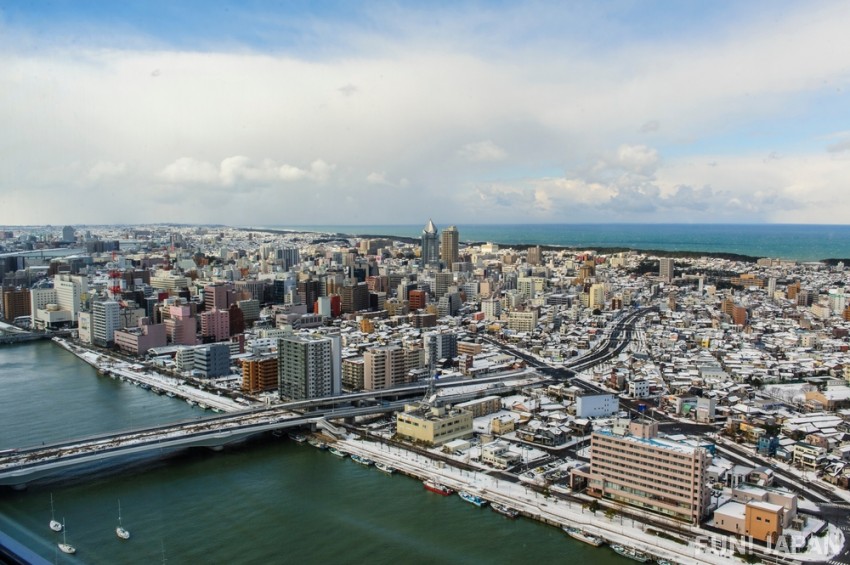 Home to Niigata City, an ordinance-designated city. The plain area has very low snowfall at a maximum snow piling up of just about 10 cm.
Easily accessible from Niigata Airport and Niigata Station, a major station on the Joetsu Shinkansen.
Attractions/Activities: Niigata City Aquarium Marinepia Nihonkai, Tsukioka Onsen, Yahiko Shrine, etc.
④ Sado area (Sado City)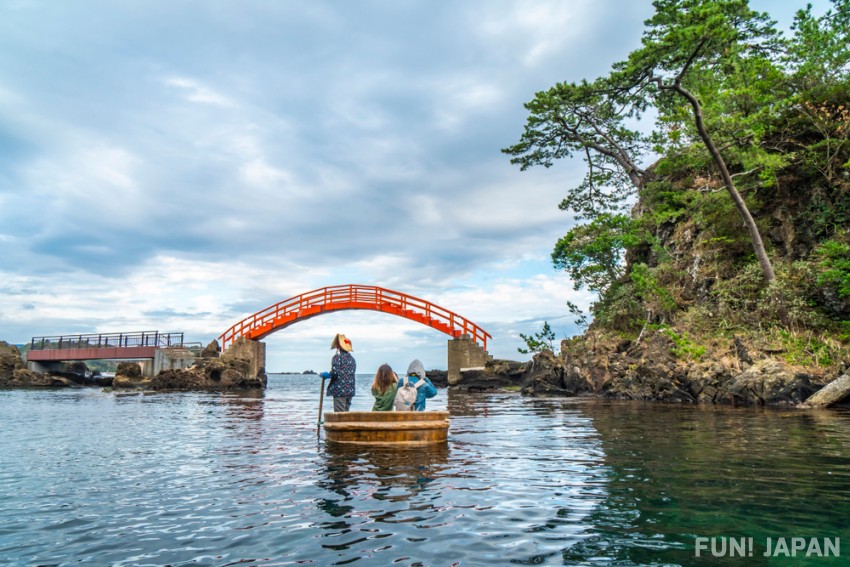 Sado Island

, Honshu's largest remote island, is about 1.4 times the size of

Tokyo's 23 wards

.



Being certified as a Japan's Geopark, most of the island is designated as a quasi-national park and a prefectural natural park.
Attractions/Activities: Sado Gold Mine, Tarai Bune boats, etc.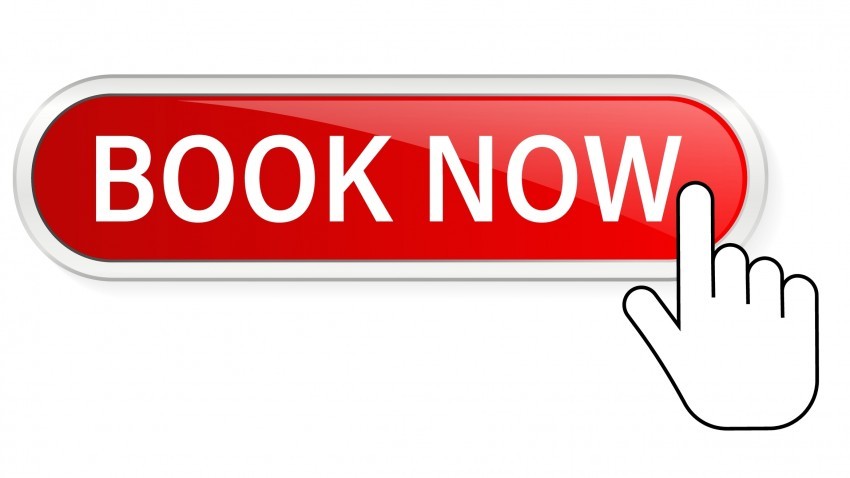 【Niigata: Joetsu Area】Get healed by the natural hot spring and superb view at "Hotel Kunitomi Annex"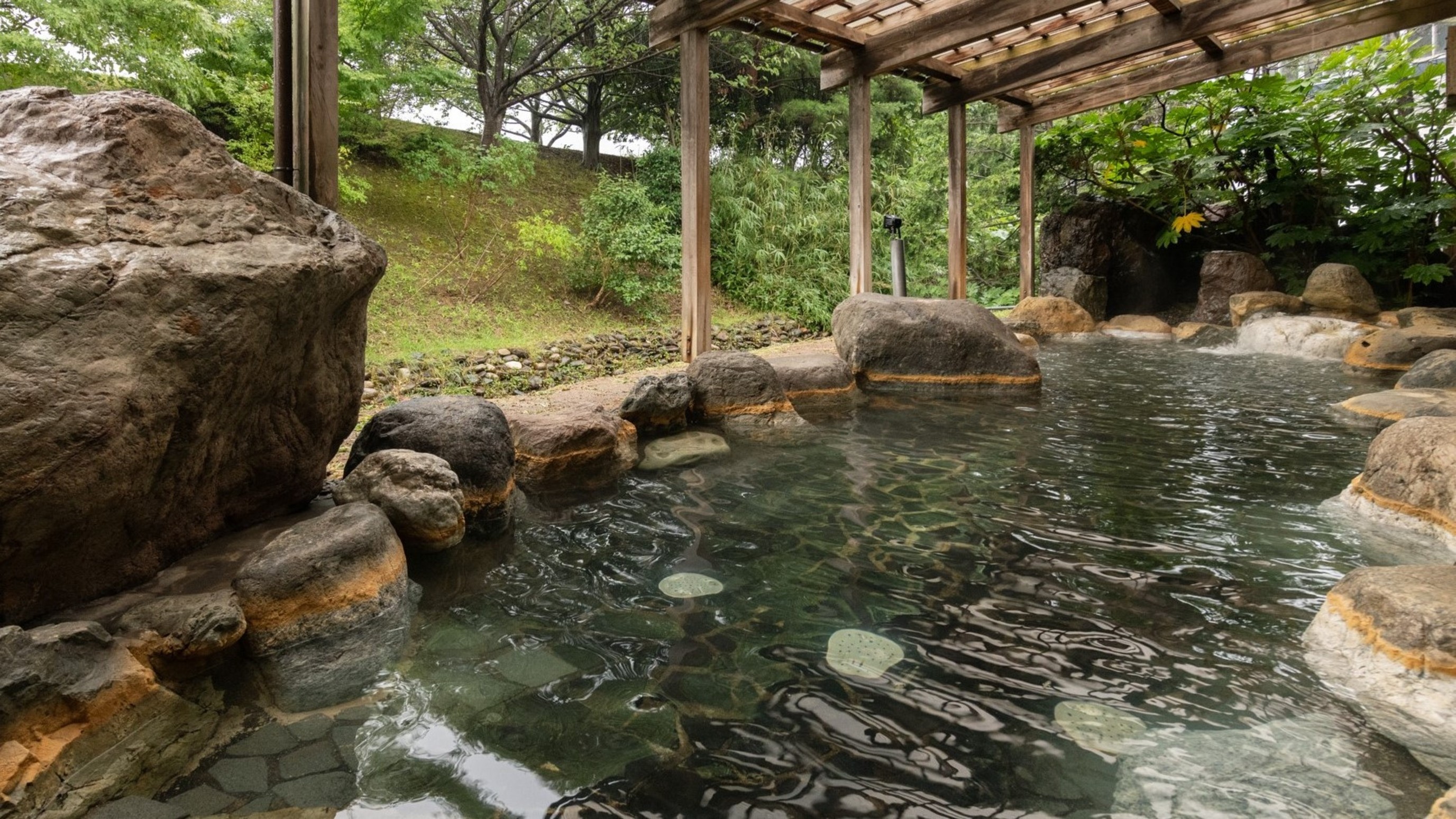 Speaking of Niigata, you may have a strong impression for skiing and snowboarding in winter. The fact is, it is also a hot spring powerhouse that only those in the know know!


One of the hot spring areas that represents the Joetsu area is Itoigawa Onsen. Among them, the hot spring inn "Hotel Kunitomi Annex" is particularly popular.

The reason for its popularity is the natural hot spring that wells up from 1,300 meters underground. The ancient sea water, which has been trapped underground for 15 million years, is rich in minerals, and is said to be effective in relieving neuralgia, muscle pain, and joint pain.

Views of the Himekawa River and the Northern Alps spread out from the windows of guest rooms. You can enjoy the superb view from a room on the top floor unobstructed.

Hotel Kunitomi Annex (
ホテル国富アネックス)
Address: 298-1 Ono, Itoigawa City, Niigata Prefecture 941-0071
Check-in: 15:00 - 22:00
Check-out: 10:00
Price: Starting from 10,160 yen/night (tax included)
Access: About 7 minutes by car from JR Itoigawa Station
Reservation page: Hotel Kunitomi Annex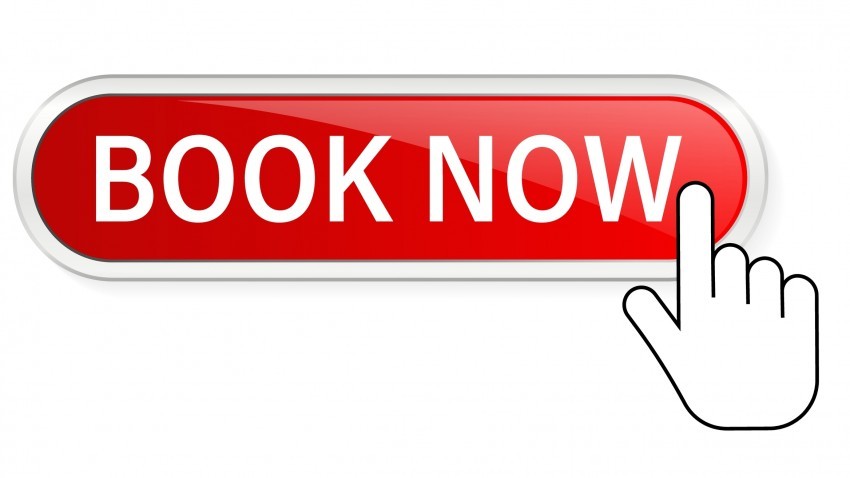 【Niigata: Chuetsu area】Monopolize the sunset over the Sea of Japan at "Nihonkai Yuhi Villa One Story"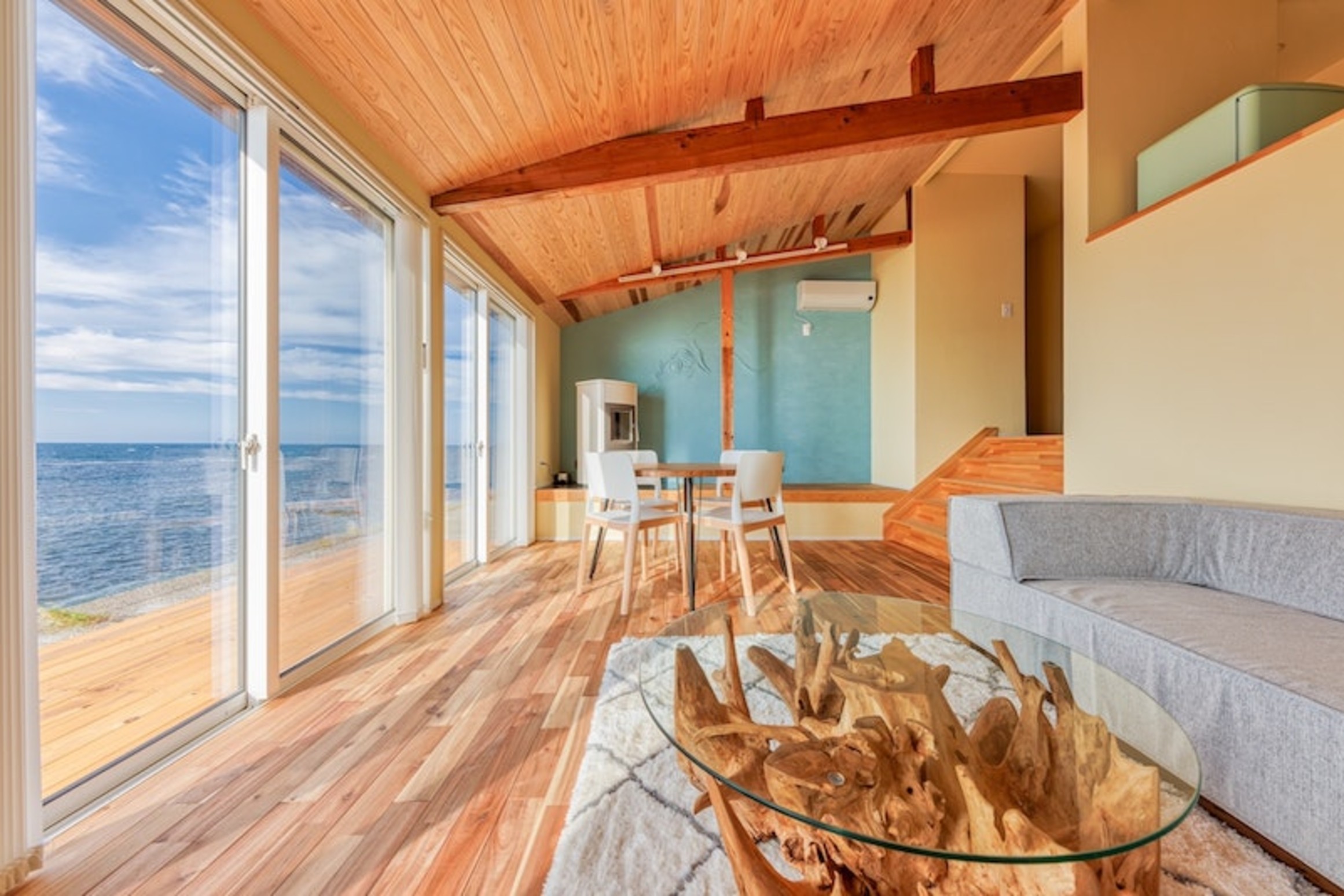 Niigata is a treasure trove of sunset spots with one of the longest coastlines along the Sea of Japan!

There are various sunset spots in the prefecture, but the rental villa "Nihonkai Yuhi Villa One Story" is the best sunset spot among them, thanks to its great location - just a 10-second walk to the sea.
A 180-degree view of the Sea of Japan spreads out from the living room as well as from the bathroom. You can enjoy the ocean view, without being disturbed by anyone, in a room with the image of a summer seaside. Imagine yourself monopolizing the sunset on the horizon.

You can't help but look forward to the sunset time every day here. The premium feeling of being limited to only two groups per day will make your trip a lifetime memory.


Nihonkai Yuhi Villa One Story
Address: 597 Katsumi, Izumozakimachi, Santou District, Niigata Prefecture 949-4309
Check-in: 14:00 - 18:00
Check-out: 11:00
Price: Starting from 55,000 yen/night (tax included)
Access: About 9 minutes by car from JR Izumozaki Station
Reservation page: Nihonkai Yuhi Villa One Story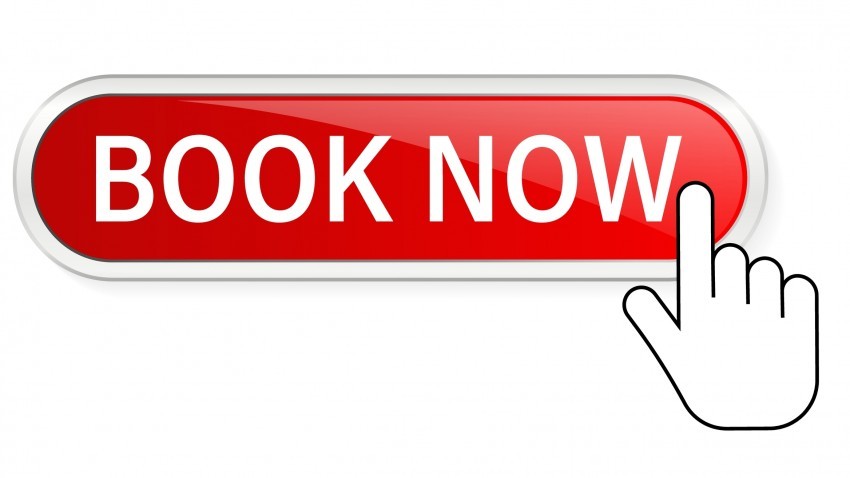 【Niigata: Kaetsu area】Experience a luxurious open-air bath at "Royal Tainai Park Hotel"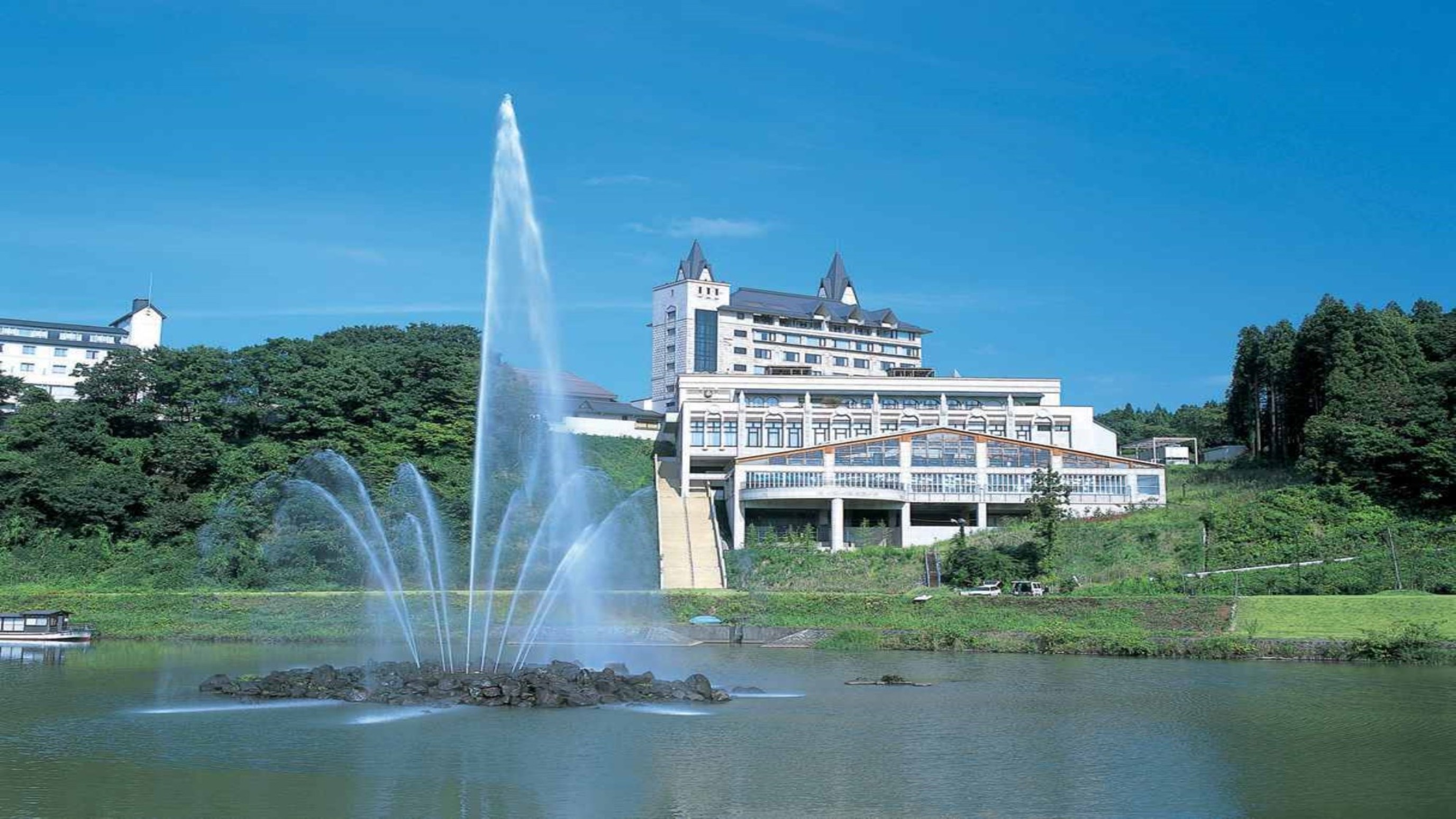 Up for spending an elegant time in the Kaetsu area? Look no further but head to the "Royal Tainai Park Hotel" in Tainai City in northern Niigata.

In addition to the lobby that welcomes its guests with plenty of marble, there is a large fountain that blows up to a height of about 50 meters, and a series of classical interior made in Italy. From the exterior to the interior, the atmosphere resembles an ancient European castle.

If you stay here, you definitely want to use the open-air bath "Sora no Hakobune" (宙の箱舟) on the roof. Shintainai Onsen, with hot spring water rich in sodium, is sure to captivate anyone who experiences it once! The quality of the hot spring water is excellent, plus it is said to be effective in beautifying the skin, lowering blood pressure, and relieving neuralgia.

There are three types of rooms: Japanese-style (photo above), Western-style, and Japanese-Western style. For dinner, you can choose from seasonal western dishes or Japanese-Western course meals.


Royal Tainai Park Hotel
Address: 1191-3 Natsui, Tainai City, Niigata Prefecture 959-2822
Check-in: 15:00 - 22:00
Check-out: 10:00
Price: Starting from 66,000 yen/night (tax included)
Access: About 30 minutes by free shuttle bus from JR Nakajo Station
Reservation page: Royal Tainai Park Hotel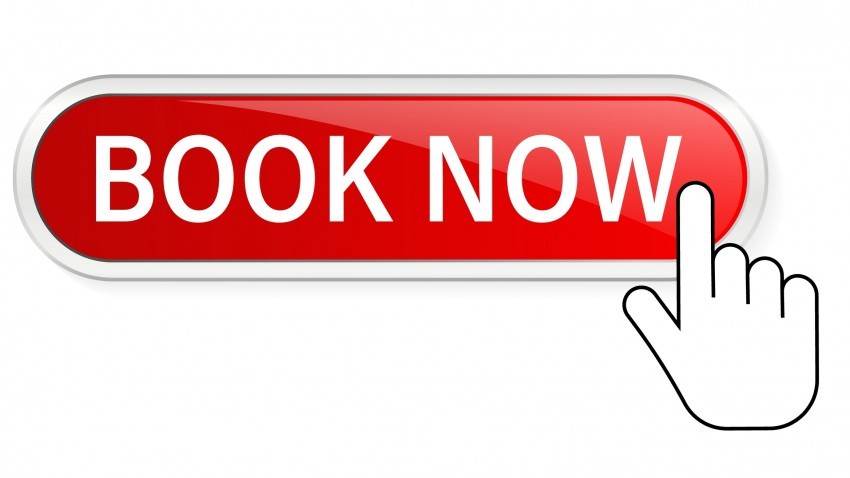 【Niigata: Sado area】Be enchanted by the clear blue sea at "Re:Treat sado kazashima"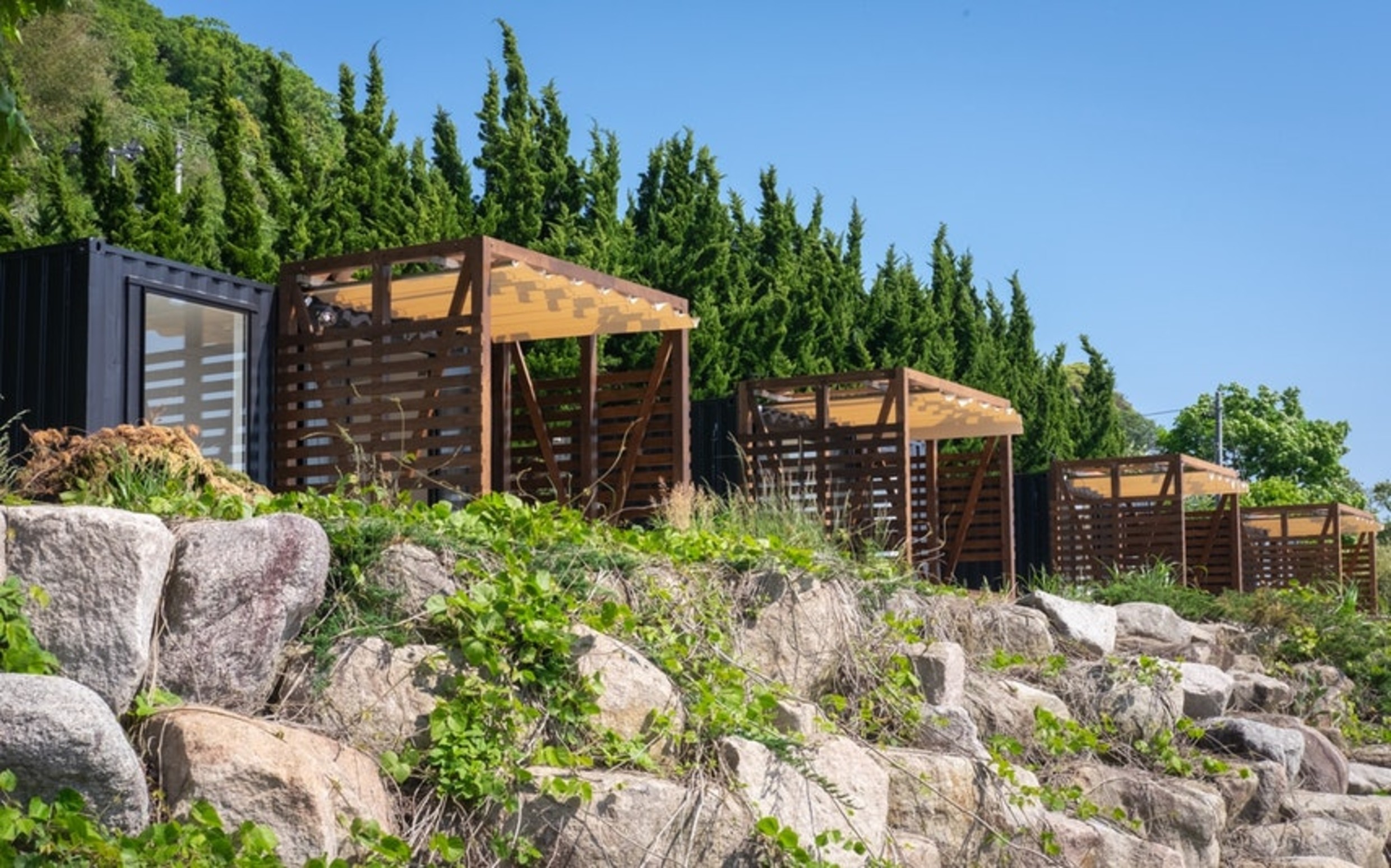 Sado Island can be reached in 1 hour by jetfoil from Niigata Port in Niigata City. The sea is one of the most transparent in Japan, and it is said that the blueness of the sea is comparable to that of Okinawa!


The glamping facility "Re:Treat Sado kazashima" located in the southeastern part of the island bordering the beautiful sea is just perfect for vacations. All guest rooms are designed so that you can see the sea from your bed -  the sea is literally right in front of you! After enjoying sea bathing and snorkeling during the day, let's look up at the starry sky while listening to the ripples of the sea at night. Be sure to make this facility the base of operation for your trip and plan your itinerary together with the Sado Gold Mine, which aims to be registered as a World Heritage Site in 2024.


The accommodation plan includes BBQ dinner and Western breakfast. You can enjoy the feeling of a private beach while looking at the sea from the wooden deck.


Re:Treat sado kazashima
Address: 411-2 Katanoo, Sado City, Niigata Prefecture 952-3542
Check-in: 15:00 - 21:00
Check-out: 10:00
Price: Starting from 13,000 yen/night (tax included)
Access: About 30 minutes by Niigata Kotsu Sado Route Bus (Higashi Kaigan Line) bound for 'Tada' from Ryotsu Port, about 10 minutes on foot after getting off at the "Kazashima" bus stop, or about 27 minutes by car from Sado Airport
Reservation page: Re:Treat sado kazashima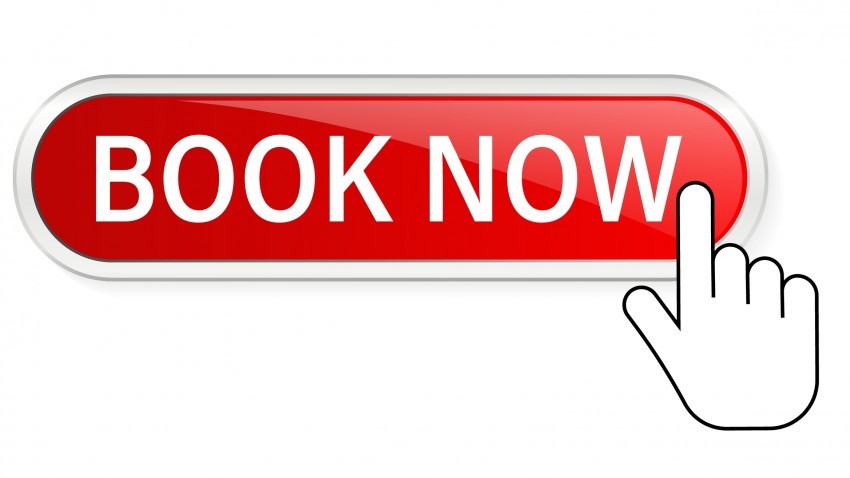 Book accommodations all over Japan from Vacation STAY!
Looking for accommodation in Japan? Rakuten's lodging and private lodging reservation site Vacation STAY is where to start your booking. Apart from boasting over 100,000 guest rooms nationwide, the best feature is that if you make a reservation as a Rakuten member, 1% of the price will be returned as Rakuten points.

Accumulated points can be used for payments at convenience stores, restaurant chain stores, and other member stores nationwide, so if you use them well, you can use them for meals during your trip too...! ?
FUN! JAPAN fully supports your trip to Niigata! Whether you are looking for classic sightseeing spots or how to enjoy each season, make your decision with this!