Kanazawa: Historical Area of Japan that Prospered as the Castle Town of Kanazawa Castle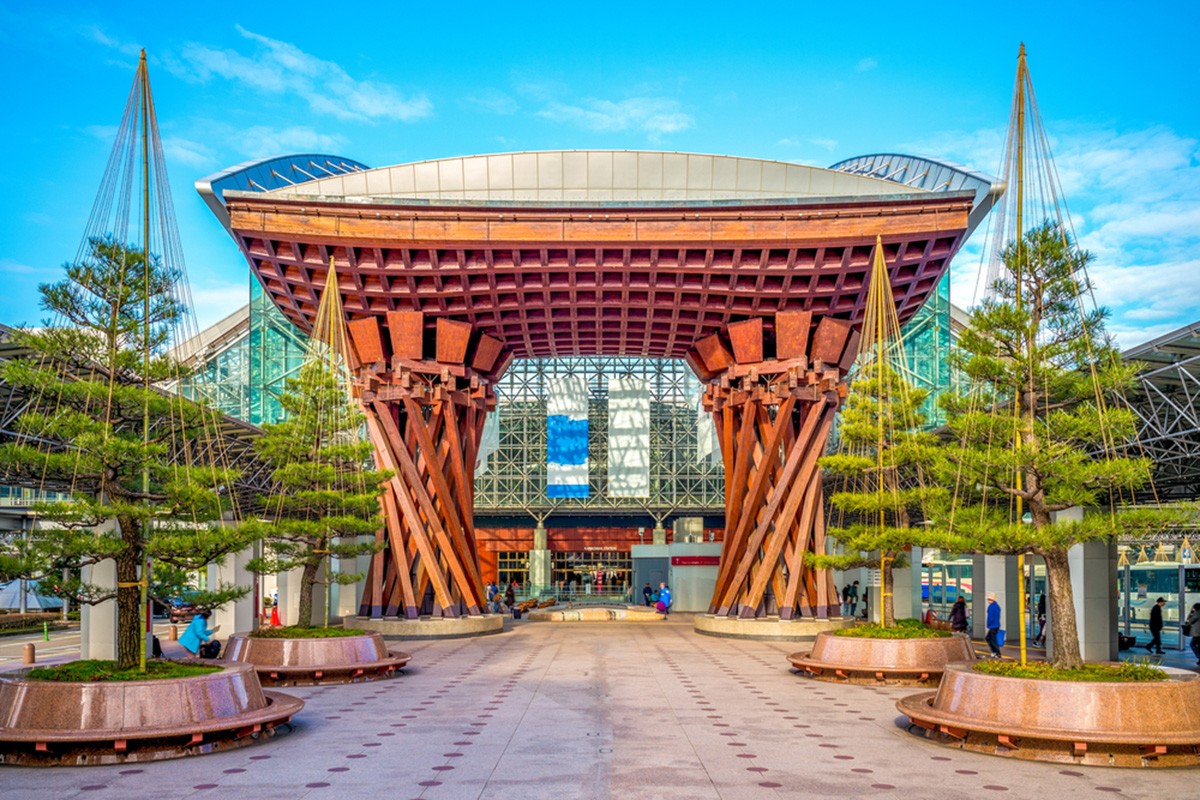 Kanazawa has prospered as the castle town of Kanazawa Castle, and it is a historic area where its traditional cityscape still remains. Because it is located close to the sea and the mountains, it is also famous as a "gastronomic town" where you can get fresh ingredients have dishes using those ingredients.

About Kanazawa City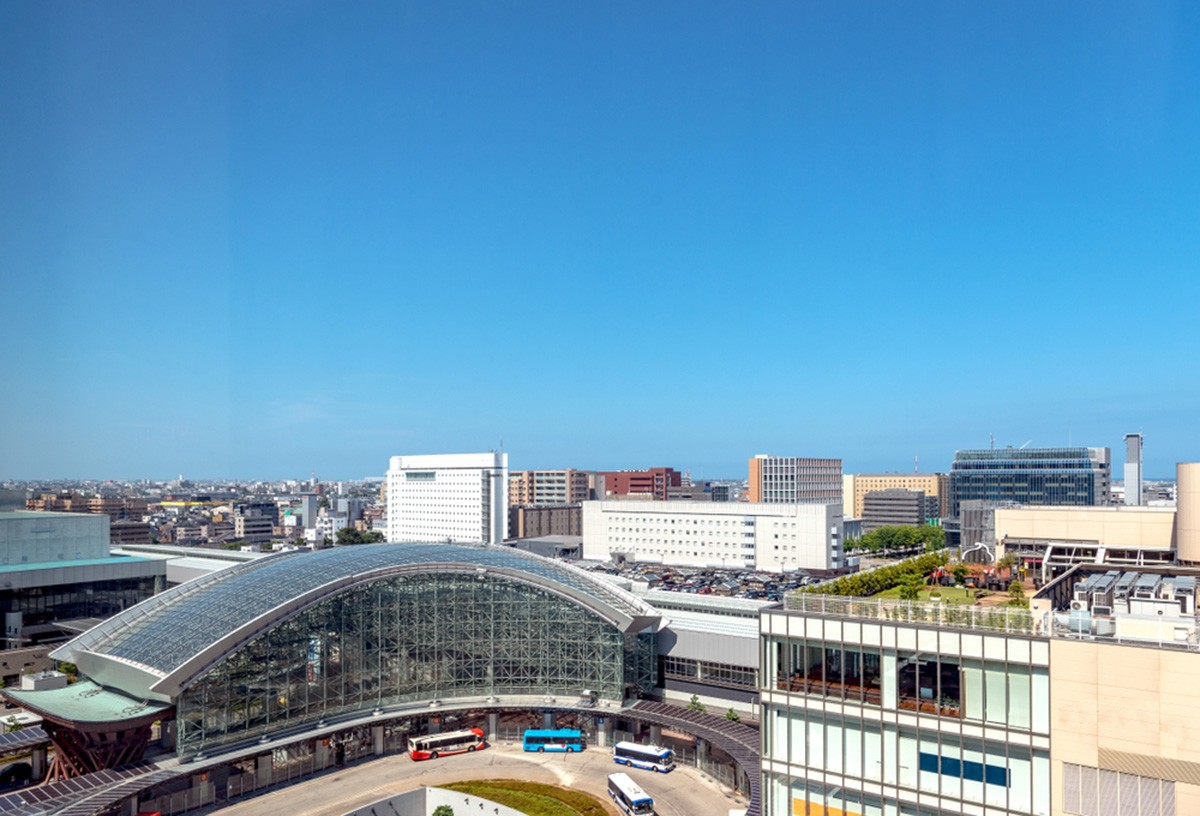 Kanazawa is a large city that is the prefectural capital of Ishikawa Prefecture, but it is an area where history and tradition remain strong. There are still many historical buildings that retain the image of the castle town and many Japanese gardens. On the other hand, there are also many advanced art and architecture spots such as the Contemporary Art Museum.

Climate and Tourist Season of Kanazawa
Kanazawa's climate is relatively mild, but it is rainy throughout the year. It is hot and humid in the summer, and gets cold enough to snow in the winter. Therefore, the spring and autumn when it is relatively calm is recommended when visiting Kanazawa. However, there are specialty's of Kanazawa that are caught in the winter such as "Kani" (crab), if you are mainly going for the food, you should go in the winter.

Highlights and Things to do at Kanazawa
Kanazawa has many tourist spots, old and new.. Here are some of the highlights that are recommended in particular.

Historic spots in Kanazawa such as Kanazawa Castle Park and Kenrokuen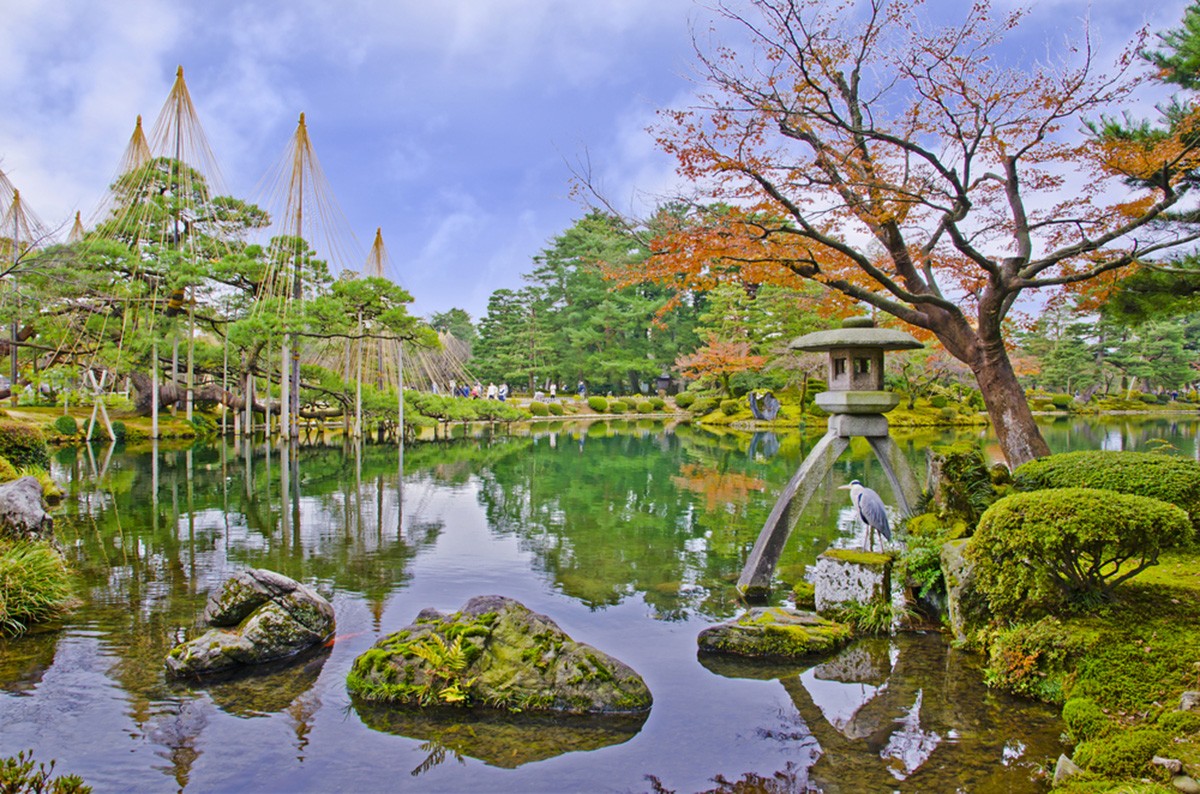 There are many historical spots in Kanazawa, including "Kanazawa Castle Park". Kenrokuen is a large Japanese garden. There are many beautiful scenic spots such as seasonal flowers and trees reflecting on the pond surface, and there are many beautiful tourist spots such as the garden lanterns and wooden bridge.

In addition, Nagamachi Samurai Residence is an area with historic buildings such as Dohei (mud walls), Ishidatami (sett paving), and a magnificent samurai residence, let's take a walk along the street with a quaint Japanese-style.
A Place where you can Interact with Arts and Crafts of Kanazawa such as the 21st Century Museum of Contemporary Art, Kanazawa
There are many art museums in Kanazawa, and you can interact with advanced and traditional arts. The 21st Century Museum of Contemporary Art, Kanazawa is famous as an advanced art spot. A large number of unique and photogenic contemporary arts are exhibited, making it one of Kanazawa's most popular spots. In addition, at the Kanazawa Yasue Gold Leaf Museum, you can admire the works of art that uses "gold leaf", which is a traditional handicraft of Kanazawa. All the works using the sparkling gold leaf are gorgeous and impressive.
Shopping Spots such as Omicho Market and the Chaya District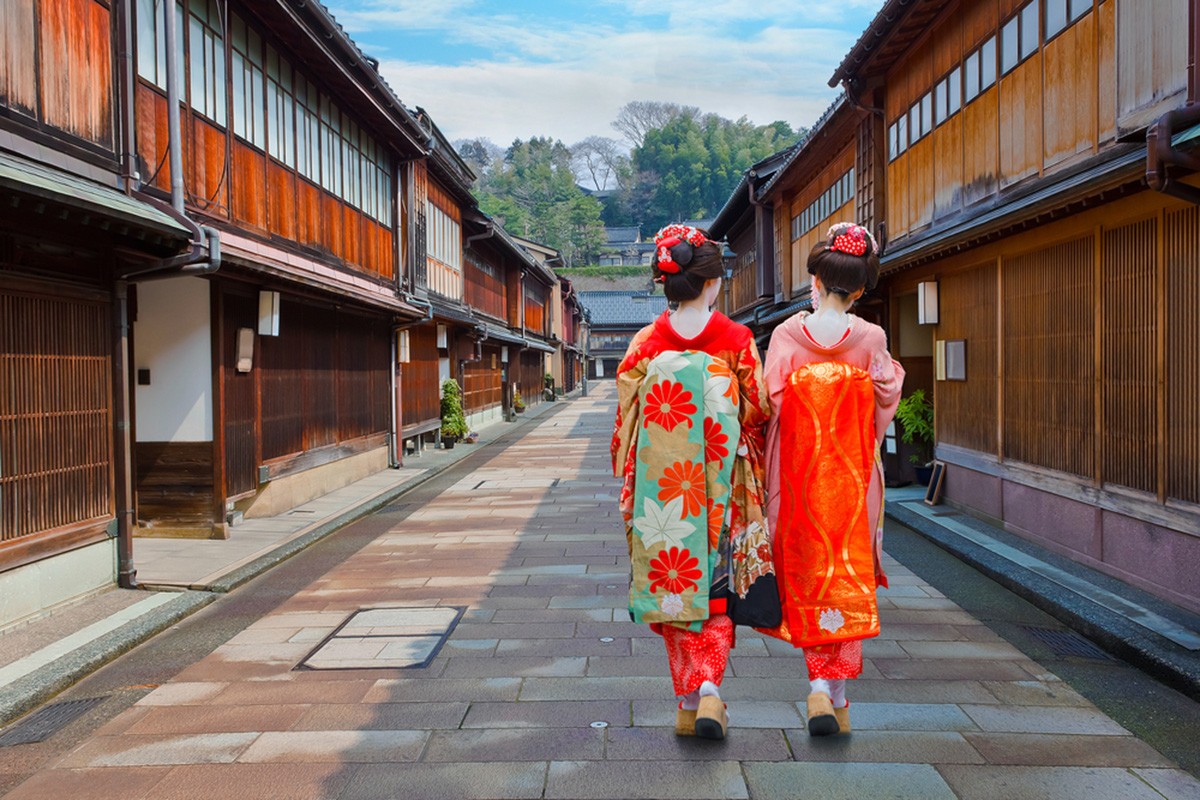 In Kanazawa, there are shopping spots with many shops such as the market and the Chaya District. For example, Omicho Market is a shopping area full of local vegetables and fresh seafood from the Sea of Japan. Besides, there are souvenir shops and restaurants, so it is popular not only for shopping but also for sightseeing.

In Kanazawa, there are three Chaya districts: "Hisashi", "Nishi" and "Kazuemachi". A nostalgic sight spreads in the area with the old cityscape of Dekkoshi (latticed bay window) and Ishidatami (sett paving) remains. There are restaurants and souvenir shops in the Chaya District, so let's stop by for a walk!
Foods and Restaurants of Kanazawa
Kanazawa offers a wide variety of specialties from fresh seafood dishes to traditional dishes that have long been loved. There are many restaurants where you can eat these specialties around JR Kanazawa station. In addition, they are also located in the "Omicho Market" and "Nagamachi Samurai Residence".

Seafood Gourmets of Kanazawa such as the opilio crab and Sushi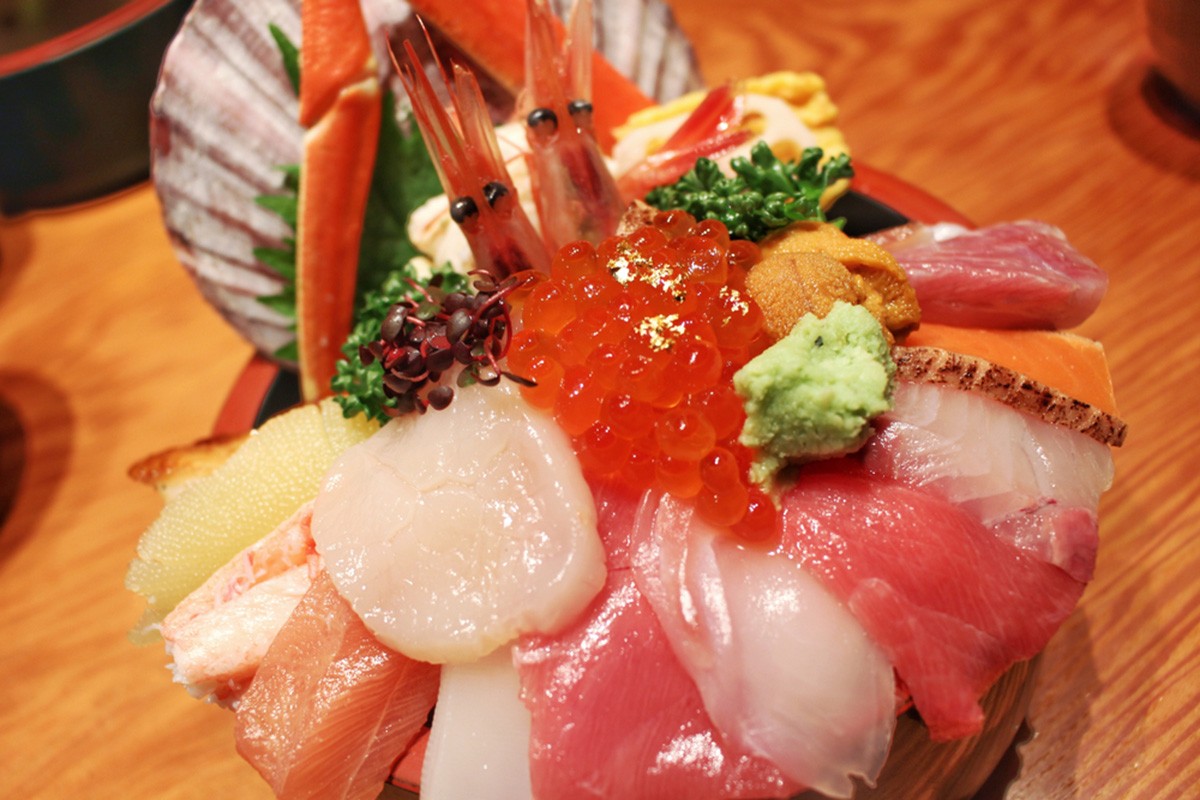 The Ishikawa offshore area and Kanazawa Port where Kanazawa is located are famous as one of the leading places to catch fish. Therefore, many restaurants in Kanazawa offer Kaisen-don and sushi using fresh seafood.

Local Specialty "Kanazawa Curry"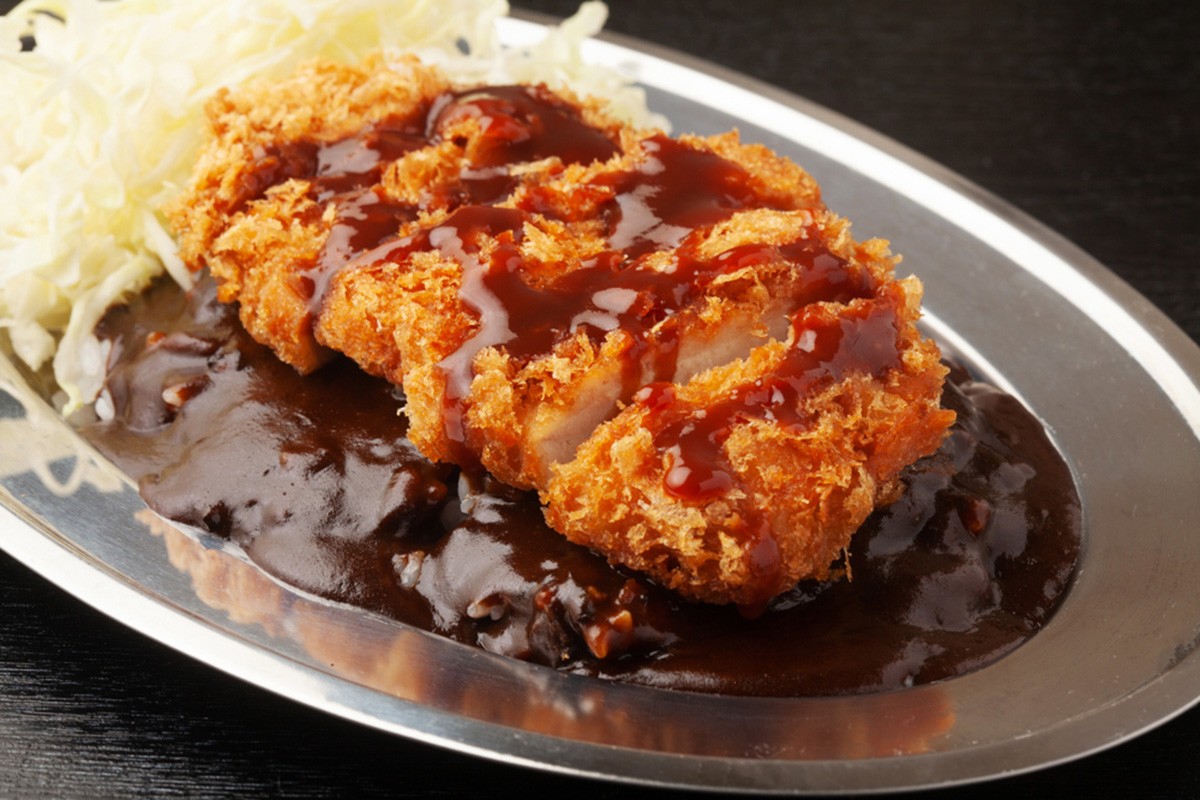 Kanazawa is an area where curry culture has taken root for a long time, and Kanazawa curry came out of it. Kanazawa curry is characterized by its thick roux, and it is a hearty dish with Katsu (Breaded cutlet) placed on top. It is offered at a variety of stores, so be sure to try it out!

Hotels, Japanese inns and Ryokan of Kanazawa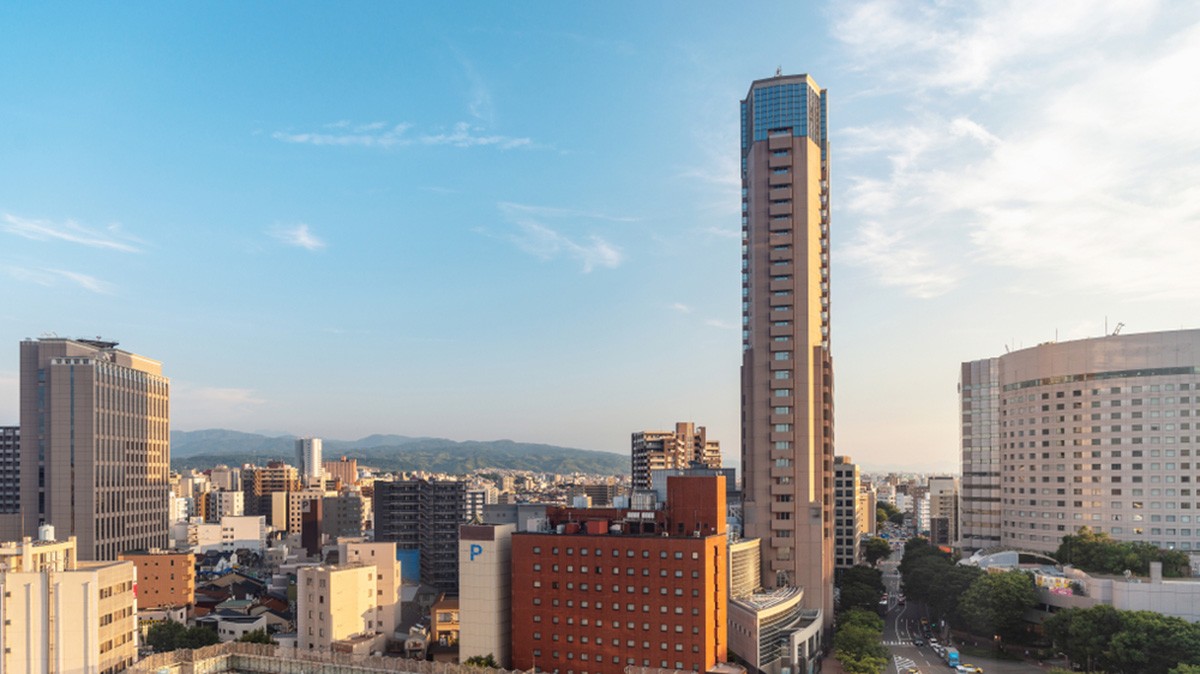 Many accommodations in Kanazawa are located around JR Kanazawa Station and Kanazawa Castle. There are various types of lodgings such as hotels, Japanese inns or ryokan, hostels, and guest houses, but if anything, there are many hotels.
Acces to Kanazawa
When visiting Kanazawa, first go to Komatsu Airport. From Komatsu Airport, take the Komatsu Airport Limousine Bus and arrive at JR Kanazawa Station in about 40 minutes. In addition, the Kanazawa Loop Bus is great for sightseeing as it goes around from JR Kanazawa Station to the main sightseeing spots.
Access from Tokyo to Kanazawa
When heading from Tokyo, the Shinkansen is convenient. Take the Hokuriku Shinkansen from JR Tokyo Station and arrive at JR Kanazawa Station in about 2 hours and 30 minutes.

Spot information
Spot name: Kanazawa (JR Kanazawa Station)



Street address: 1-1 Kinoshinbomachi, Kanazawa-shi, Ishikawa-gen 920-0858
Access: About 40 minutes by Komatsu Airport Limousine Bus from Komatsu Airport
Wi-Fi: Available (KANAZAWA FREE Wi-Fi)
Language: English, Chinese, Korean, Thai, French, Spanish, Italian
Ticket Purchase: At acceptance, at convenience stores
Credit cards: VISA MasterCard, JCB, AMERICAN EXPRESS, Diners Club International
[Survey] Traveling to Japan
Recommend