Why is Niigata rice so delicious? A guide to recommended Niigata rice varieties and local restaurants where you can eat exquisite rice!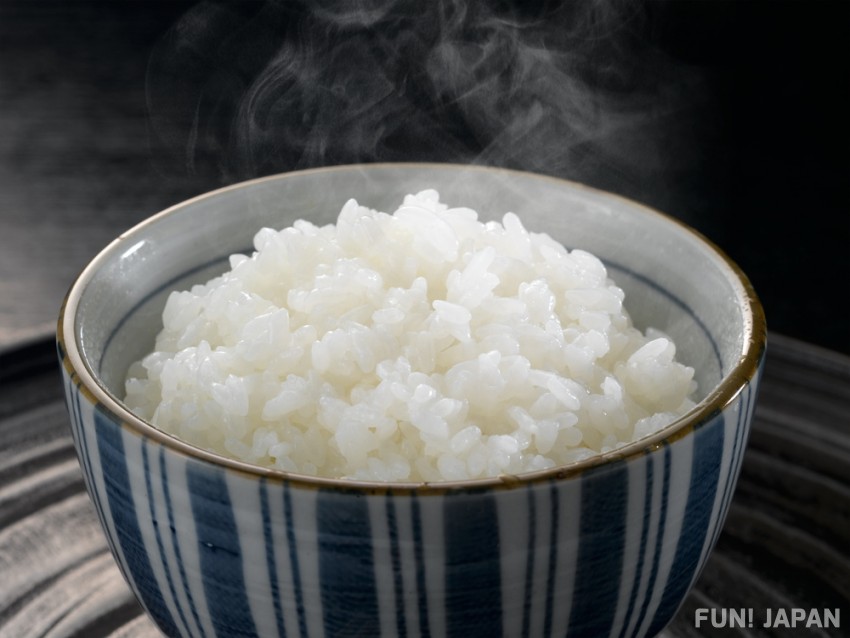 Niigata Prefecture, which has the highest yield of rice in Japan, is a city where you can meet various delicious rice such as the famed Koshihikari. Therefore, it's no surprise that most of the tourists visiting Niigata not only eat Niigata rice, but also buy rice, rice crackers, or sake as souvenirs. In this article, we will introduce recommended rice varieties and cooking methods that can be enjoyed in Niigata, as well as restaurants where you can eat delicious rice. Surely you'll find your favorite rice among these!

Speaking of Niigata, first thing that comes to mind is rice! But why is that?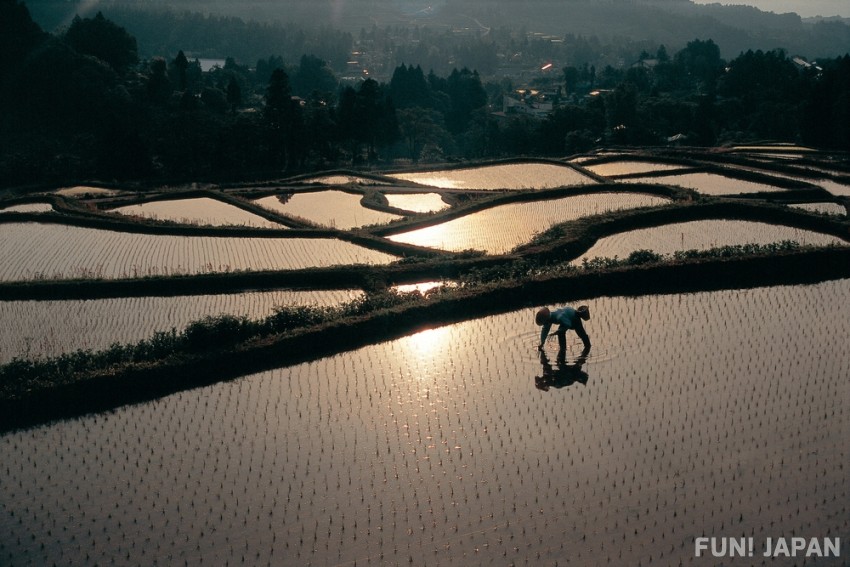 Niigata Prefecture has the largest rice cultivation area and yield in Japan. However, the process leading up to this was tough. The trigger was Nitta Development in the Edo period. At that time, the plains of Niigata Prefecture were swampy and completely unsuitable for growing rice. Even so, the people of those days improved the environment by carrying out irrigation water works and reclamation of low-lying wetlands. At the end of the day, Niigata earned itself the rice cultivation fighting with water.

However, the taste of the rice produced in Niigata at that time was not well received. To solve this problem, the citizens worked on making the best rice in Japan with Koshihikari as a trump card. Due to the difficulty of cultivation, most areas in Japan gave up on cultivation, but Niigata made efforts and succeeded in cultivating this variety.
Nevertheless, there are other things required to make delicious rice - fertile soil, a climate suitable for growing rice, and clean water with plenty of nutrients. It is precisely because Niigata has all of these things, the landscape is able to produce delicious rice. Inspections for radioactive substances are carried out every year. With no radioactive substances have been detected, you can eat Niigata's rice with peace of mind regarding safety.
Varieties of Niigata rice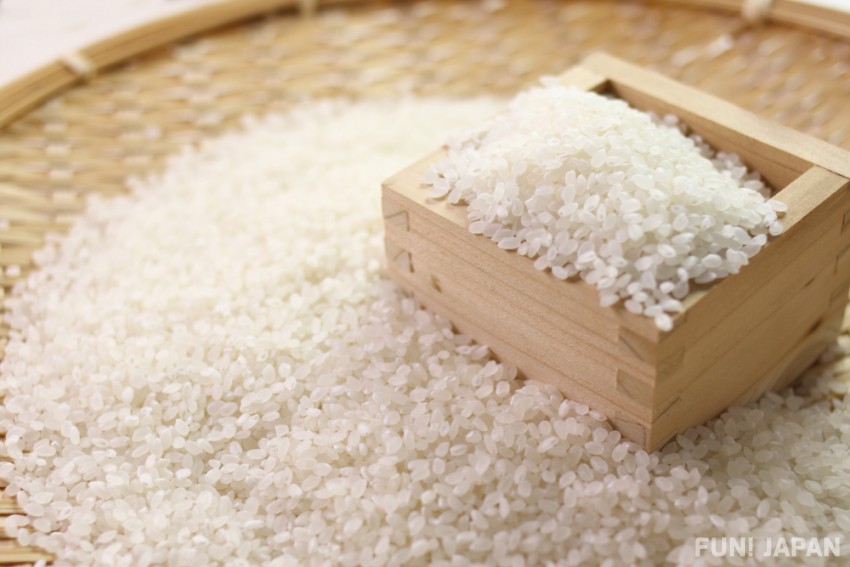 Niigata Prefecture produces nine types of rice, but the five major brands are Koshihikari, Niigata-born Shinnosuke, Koshiibuki, Yukinkomai, and Hazukiminori. Among those, we will introduce three of these brands here.

Koshihikari
Koshihikari was first cross-bred in Niigata and then nurtured in Fukui. After that, although experimental trials were made at agricultural experimental stations all over Japan, planting was postponed in most areas because it was susceptible to disease, grew too tall and fell easily. However, in Niigata, this weakness is covered by cultivation techniques. As a result, it became Niigata's top brand. 
The appeal of Koshihikari is its moderate stickiness and softness, as well as its firm taste. The aroma and sweetness spread in your mouth. It goes well with Japanese food, especially fish dishes and sashimi.

Koshiibuki
Koshiibuki was developed in Niigata as a variety that can be harvested earlier than Koshihikari. It is a brand that is soft and moderately sticky and delicious even when cold, inheriting the texture of Koshihikari rice. On the other hand, it has a light flavor that complements any dish. Especially recommended for home cooking.

Shinnosuke
Shinnosuke, a brand of rice that rivals Koshihikari, was developed to prepare for the progress of global warming and to be able to produce high-quality, delicious rice even when the temperature rises. It is a variety that pursues a different taste while inheriting the genes of Koshihikari. 
The rice has an elastic texture and the more you chew it, the sweeter it becomes, and even if it cools down, it does not harden and the deliciousness persists. This rice is recommended for rice balls and lunch boxes.

How to cook delicious Niigata rice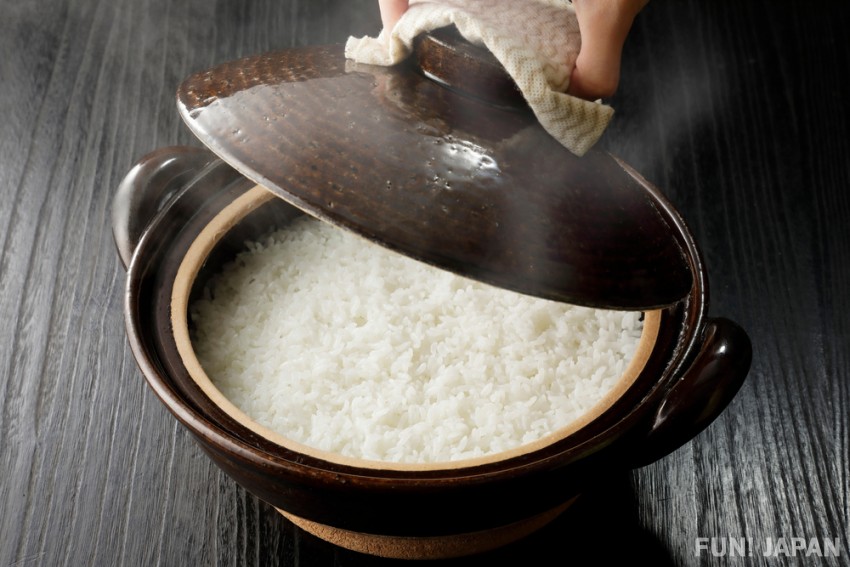 Since it is THE Niigata rice, you will want to cook delicious rice out of it. Here, we will introduce how to cook deliciously with a little ingenuity.

After lightening the rice, wash the rice quickly and rhythmically. First wash with plenty of water and gently mix several times, then immediately discard the water and pour in more water to wash gently. After finish washing while changing the water 2-3 times, drain well.
Next is the amount of water for soaking that affects the taste of the rice. The standard is 1.2 times the amount of rice, but 1.1 times is recommended because new rice is cooked softer. Then, soak the rice for 30 minutes in summer, 1 hour in spring and autumn, and 2 hours in winter so that the rice can absorb water to the best of taste.
And finally, it's time to cook. Once the rice is cooked, let it steam for about 10 to 15 minutes, then loosen the rice as soon as possible to make the rice fluffy.
2 local restaurants where you can eat Niigata rice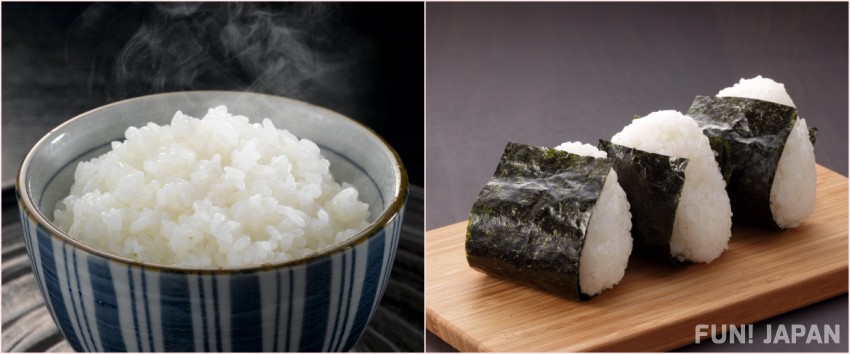 Food is the real pleasure of traveling. We have picked two restaurants where you can fully enjoy the rice of Niigata.
kamado (竈 kamado)
"kamado" is a restaurant where you can eat rice cooked in a kamado (traditional cooking stove). The rice is specially cultivated Koshihikari rice from Iwamuro, Niigata. The water used to cook the rice is Yoshishimizu, the famous water from Gosen City. Rice is the star of this restaurant. Charcoal-grilled dishes such as charcoal-grilled free-range chicken and hand-kneaded hamburger charcoal-grilled dishes also bring out the deliciousness of the rice.

Onigiri Senka Nukumoriya (おにぎり専家 ぬくもり屋)
Onigiri Senka Nukumoriya a onigiri specialist located just a 3-minute walk from the Bandai Exit of JR Niigata Station that serves rice balls and local Niigata sake. For the rice, the store use Koshihikari's "Ueno-sanchi no Yasashii Okome", which uses less pesticides. We recommend the "Onigiri Pyramid," which is sure to look great on social media. It is a menu of 21 bite-sized rice balls each with different ingredients.

Don't miss out on snacks made from rice such as rice crackers and sake!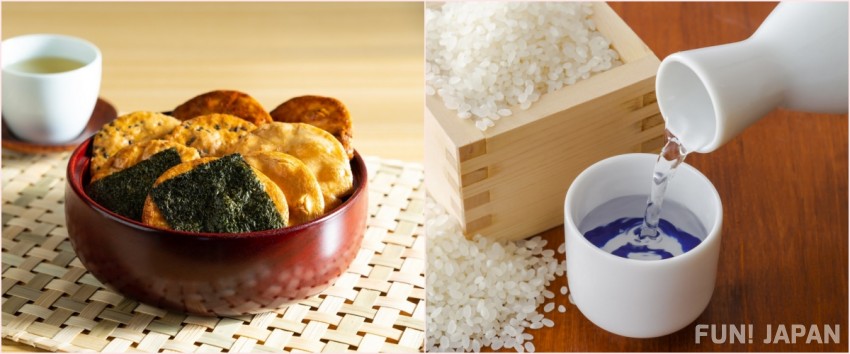 In Niigata, the production and sales of rice confectionery and Japanese sake, which are mainly made from rice, are also thriving. In particular, rice confectionery has the highest shipping value in Japan. The appeal of Niigata's confectionery is that they are soft and crispy, unlike the hard rice cracker senbei of other prefectures. There is also the Niigata Senbei Theme Park "Niigata Senbei Kingdom" (新潟せんべい王国 / Niigata Senbei Oukoku), where you can experience shopping and making your own senbei.

Niigata is also known for its thriving cultivation of sake rice, and is home to around 90 sake breweries within the prefecture. It boasts the third largest shipment of Japanese sake in Japan. Niigata's sake is characterized by its clean and sharp "light dry". It is made with soft water and slowly fermented in the harsh cold, giving it a unique taste.
[Survey] Traveling to Japan