Looking for Ski & Snowy Place? Guide to Niigata in Japan!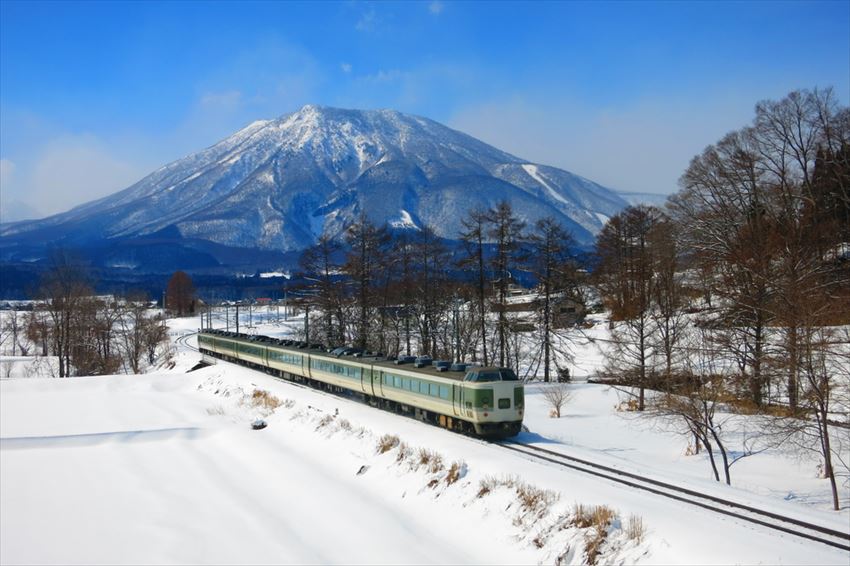 Located along the northern coasts of Japan, Niigata boasts one of the richest natural resources from mountains, ocean, and rich soil. This combined with it's huge land mass almost 6 times that of Tokyo makes it a great destination for people to enjoy nature related activities like hiking, surfing, and skiing. Niigata is also the place where many famous animators and manga artists like Fujio Akatsuka, creator of Tensai Bakabon, Nobuhiro Watsuki, creator of Ruroni Kenshin, and Takeshi Obata, author of Death Note.

Despite its rich natural resources, the city of Niigata also has plenty of historical sites to enjoy. During the Sengoku period, Niigata was ruled by the Nagao clan and Nagao Kagetora, better known as Uesugi Kenshin who is still one of the most influential daimyo from that period. Many history buffs visit Niigata to relive the sites Kenshin had spent his life in.

So, what is there to do in this beautiful prefecture of Niigata? Here is your complete guide to it.
Getting to Niigata:
By plane:
Although mainly used for domestic flights, there are some international flights landing on Niigata including, Seoul, Shanghai, Taipei, and Vladivostok. Domestic flights come from Sapporo, Narita (Tokyo), Nagoya, Osaka, Fukuoka, and Okinawa.
By train:
There is a Shinkansen running from Tokyo to Niigata, about a 2 hour ride for ¥10,050. There are about 2 to 3 trains running an hour, so you've got plenty a chance to catch it. Check the timetable for Joetsu Shinkansen if you want to plan your trip.
Tourist Attractions:
Naeba Ski Resort: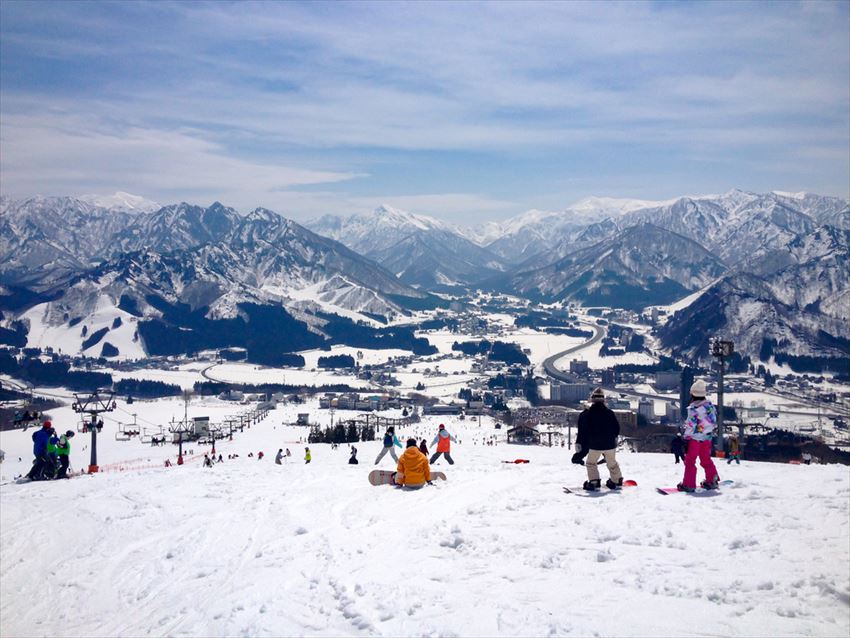 Perhaps the most famous tourist attraction in Niigata is the Naeba Ski Resort. It is one of the most popular ski resorts in Japan for its accessibility from Tokyo, and it has been one of the staples of winter attraction for Tokyoites. Currently ran by Prince Hotel Group, it has the best facilities you could ask from any ski resort, including the Naeba Prince Hotel which has about 1300 rooms and an English language assistance service as well.
Shibata Castle: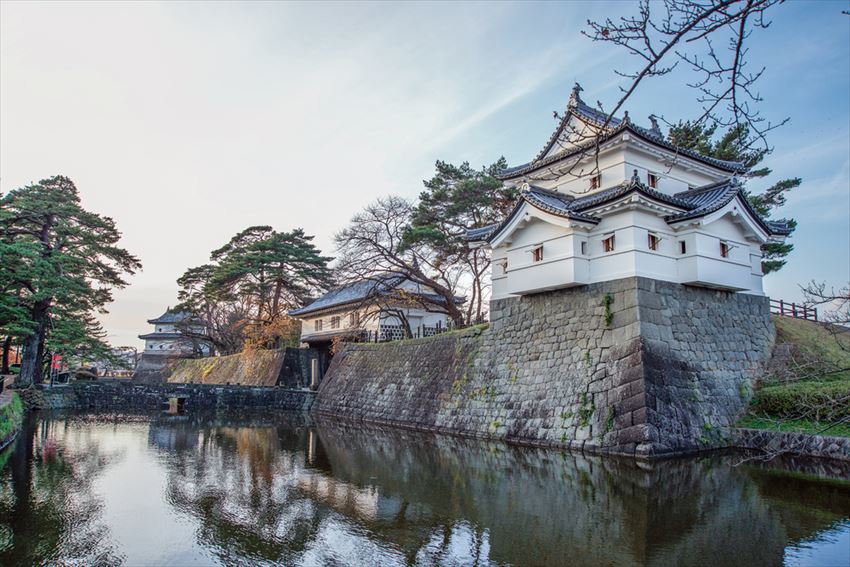 Just like any major city in Japan, Niigata also has a handful of castles for tourists to visit. Out of them all, Shibata Castle is the most famous and popular one. It was listed as one of the 100 Fine Castles of Japan by Japan Castle Foundation. Although it is not clear when the castle was originally built, documents say that the castle was already there at early Kamakura period which started at 12th century.

Niigata City Aquarium:
With approximately 500 varieties and 20,000 specimen, Niigata City Aquarium is the largest aquatic amusement park along the coasts of Sea of Japan. The tunnel that runs right beneath the swimming fishes would surely stun anyone that visits. However, the biggest attraction of the park is the Dolphin Show which takes place 4-5 times a day. Make sure to check the website for further information!
Shopping and Duty Free:
Bandai City:
Niigata Bandai City is a multi-complex facility where you could get literally everything from clothing, food, movies, games, furniture, hotels, and more! It constitutes of various complexes like Isetan, ALTA, and Billboard, where you could easily spend the whole day with your friend, family, partner, or even by yourself. It gets pretty crowded during the weekends, so make sure to go there on weekdays if you want to have plenty of space.
LAOX Niigata Airport:
The largest duty free shop in Japan, LAOX has a store inside Niigata Airport. They have quite a wide variety of products from haircare and beauty products, cosmetics, souvenirs, and small gifts. More so, they have English speaking staff at all times, so you would be able to shop with ease!
DeKKY 401:
Named "Family Entertainment City", DeKKY 401 is the perfect place when shopping for kids' goods and fashion items. It is one of the few places where you'd find Toys"R"Us and Babies"R"Us where you'd find original merchandises you would only find in Japan. There are many other things to do like movies, restaurants, fashion stores, cosmetics, jewelry, and hair dressers.
Recommended times to visit: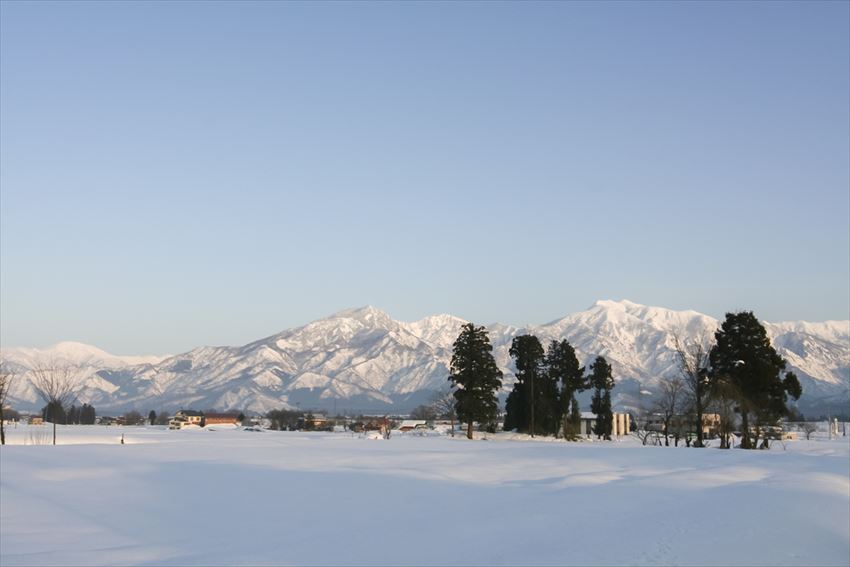 Although it really depends on what you want to do, most people prefer visiting Niigata during winter when the ski resorts are at its peak. This is perfect when you are simply looking for a good skiing time and delicious food, but if you are looking for other things to do like shopping, we recommend you go visit during spring or summer when the weather is pleasant.
[Survey] Traveling to Japan
Recommend