【The Changing Ginza ②】DAISO's Global Flagship Store is a shopping spot where you can spend a whole day!
Ginza is a popular sightseeing spot in Tokyo. Many people may have the impression that Ginza is a place lined with luxury brand stores, but Ginza has changed a lot in the past year or two. Ginza these days is, in a nutshell, a "holy land of shopping spree".

With that, FUN! JAPAN will introduce the latest spots in Ginza where you can have fun shopping spree at a bargain price in two installments. Last time, we introduced "WORKMAN", which has not yet expanded overseas. The second installment is a global flagship store opened in April 2022 in Ginza by the famous 100-yen shop DAISO. Many people may be familiar with "DAISO", but this store also has global flagship stores of DAISO's sister brands, "Standard Products" and "THREEPPY".
From daily necessities to stylish miscellaneous goods and accessories, you might be able to get everything you want here!
【DAISO】Enjoy "treasure hunting" in the spacious store!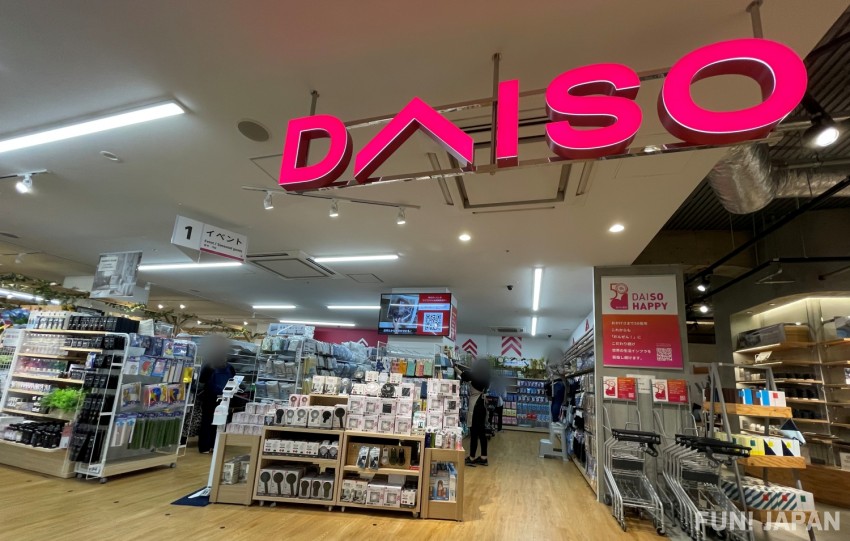 First, let's start with DAISO. There are DAISO stores in Japan and overseas, but this is the first store in the Ginza area in 50 years of establishment! The shop is located on the 6th floor of "MARRONNIER GATE GINZA 2", about a 3-minute walk from Tokyo Metro Ginza Station. Approximately 23,000 items are lined up within the spacious store of 1,044 square meters. The moment you arrive at the store, you will be overwhelmed by its spaciousness and the number of products.

The Snack Section is super fun!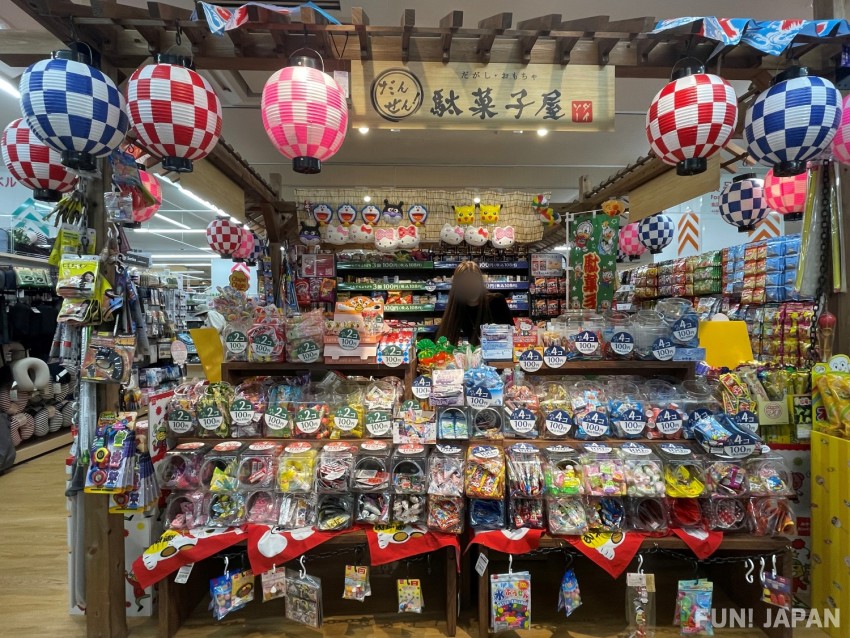 The most exciting area of the store is probably the snack section. It is decorated in the style of a dagashiya (traditional Japanese candy store*), and there are lots of small, cheap snacks that cost 100 yen for 4 and 100 yen for 3.

* 駄菓子屋さん / dagashiya-san - A store that sells low-priced snacks and toys for children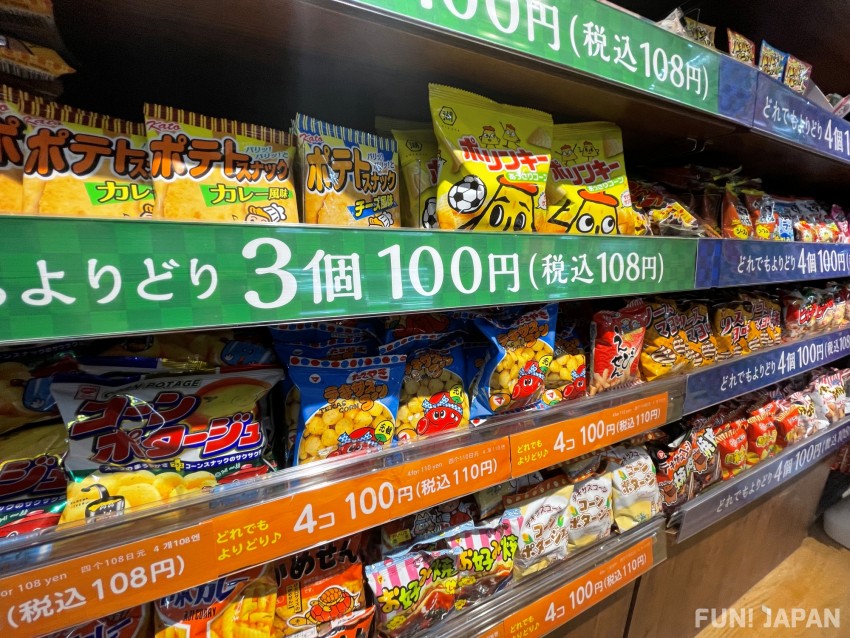 From sweets to snacks to even rice crackers, there are so many varieties that you might not be able to decide which one to buy...Buying them in bulk as a souvenir is also a good idea too.

No doubt that makeup enthusiasts will be very excited!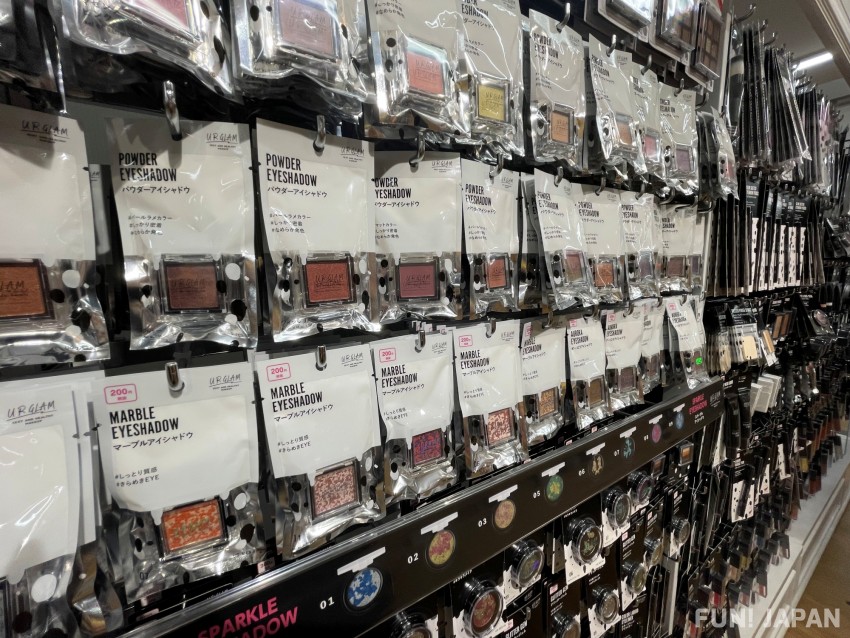 The makeup section has a wide selection of products. The products of DAISO's cosmetic brand "UR GLAM" born in 2019 are lined up in rows here.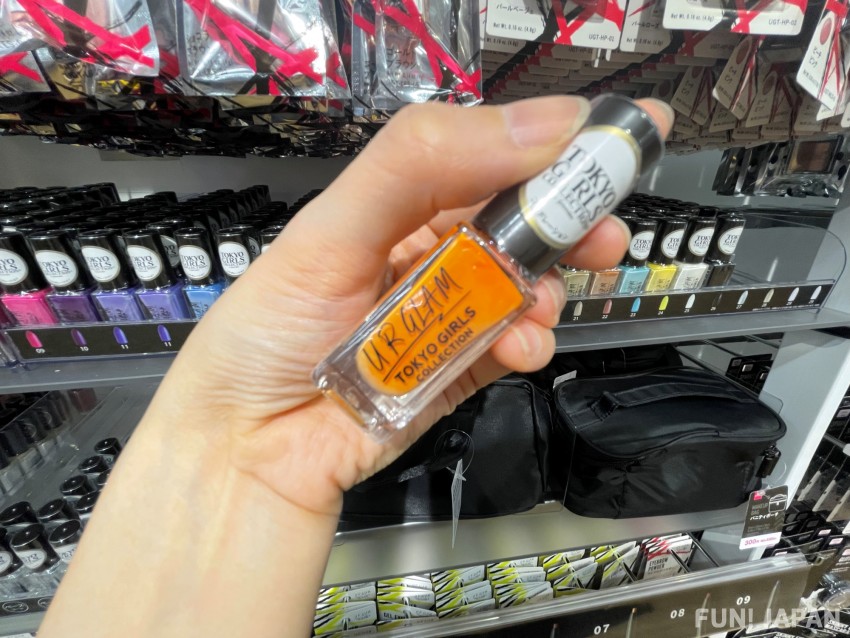 Orange manicure perfect for summer spotted at the colorful nail polish section!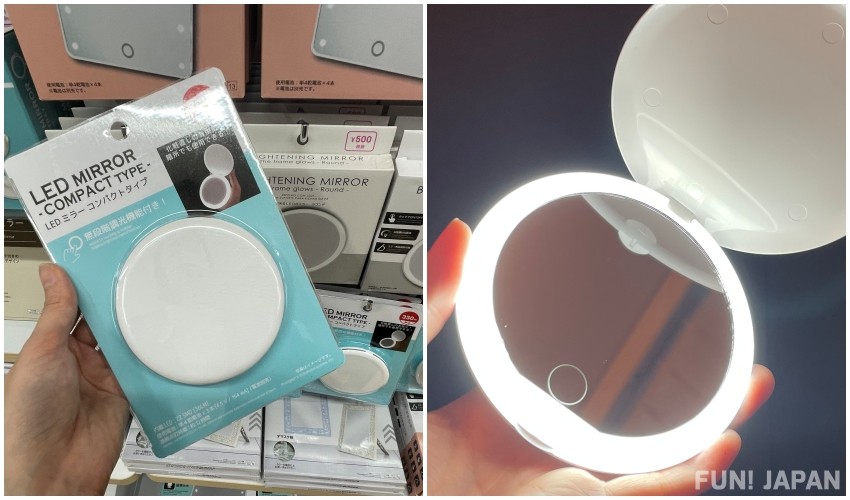 A compact mirror with an LED light seems to be useful for retouching makeup when you are outside or in a dark place.

*Batteries sold separately

Headphones and fans are also at a mere 500 yen!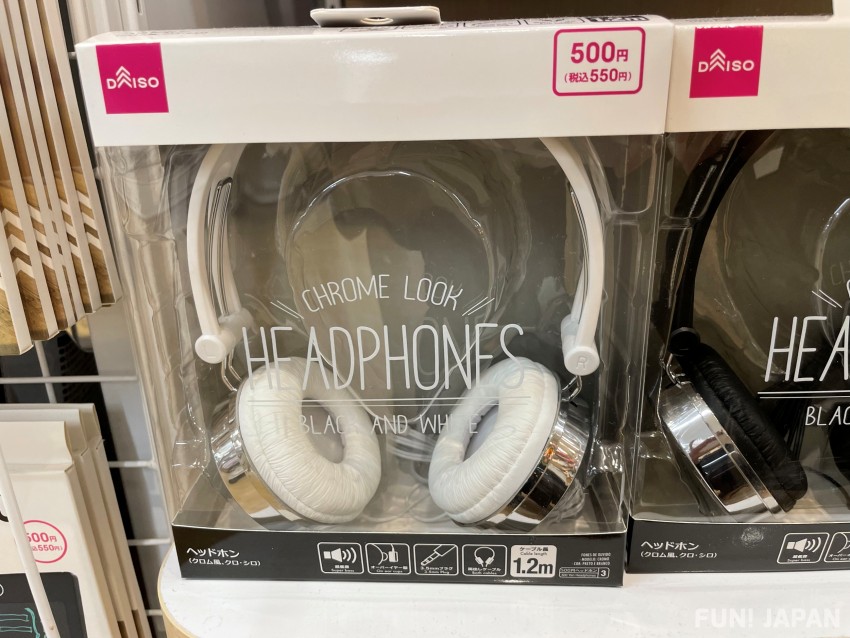 FUN! JAPAN discovered headphones! You can buy headphones for merely 500 yen? That's so unbelievable!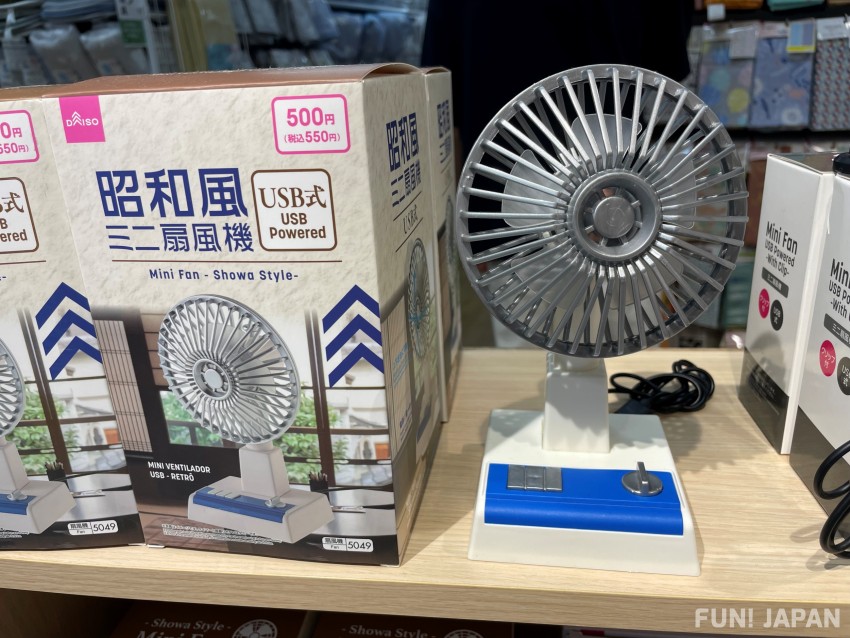 This is a small fan that you can place on your desk. It is a nostalgic design that was used in many homes during the Showa period (1926-1989) in Japan. It comes with a USB cable, so you can use it by simply connecting it to your computer.

There are also Japanese souvenirs!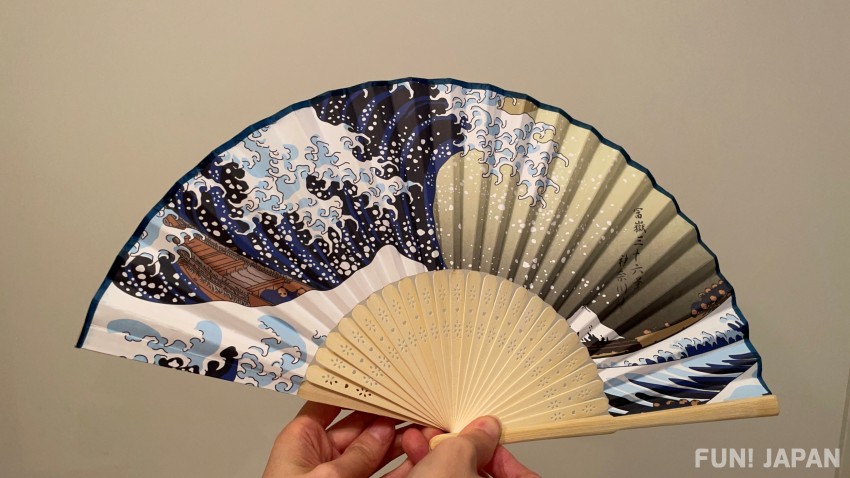 DAISO is also a recommended place for those who are looking for Japanesesque souvenirs.

There are Japanese folding fans and kokeshi dolls everywhere in the store, so be sure to look around the store as if you were on a treasure hunt.
Since DAISO has stores overseas, some of the products introduced in this article may also be sold at DAISO in your country too!
【Standard Products】Plenty of sophisticated household goods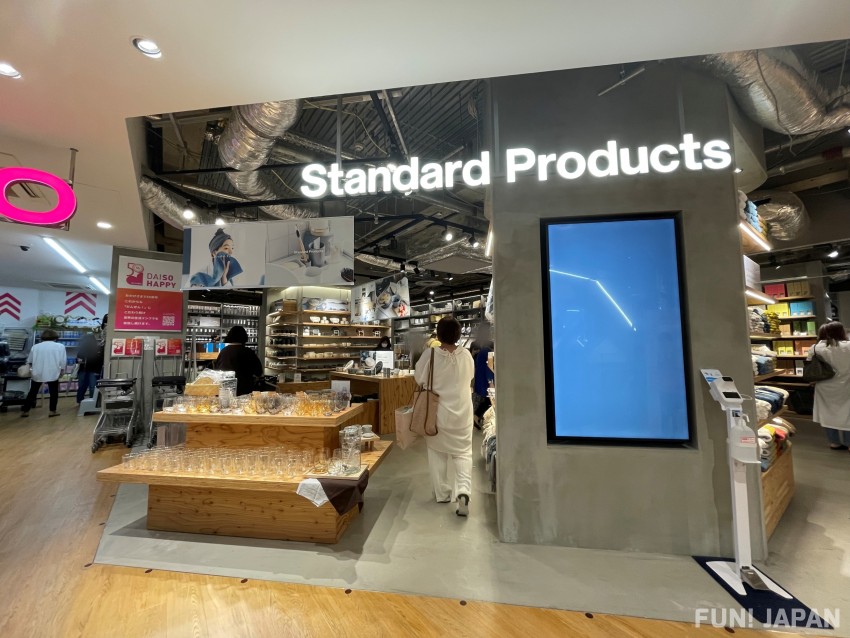 Next to DAISO is a shop called "Standard Products". Standard Products sells household goods with basic and sophisticated designs based on the concept of "a little better is much better".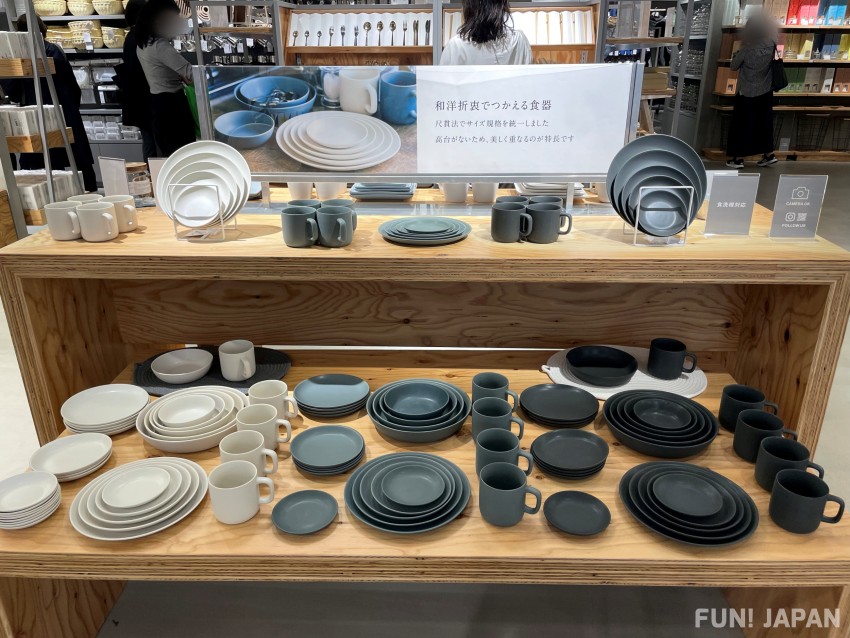 Most of the approximately 2,000 items such as tableware like living utensils and plates are original brand products, and the brand is also focusing on developing environmentally friendly products.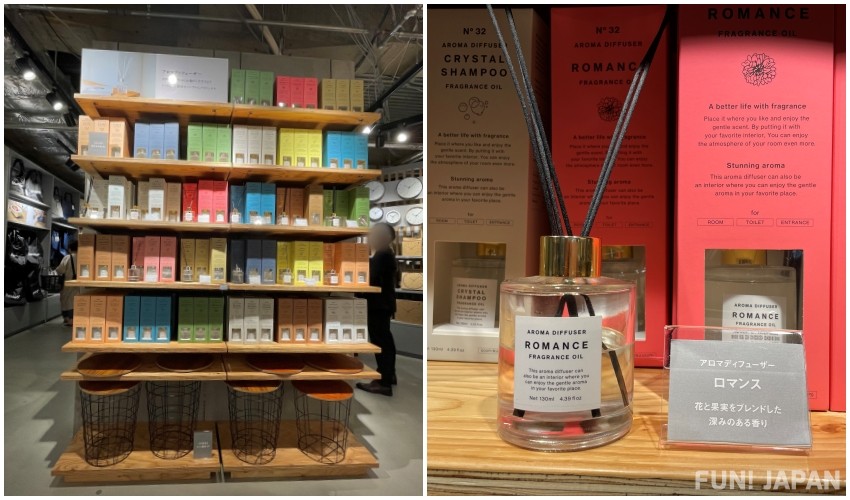 Aroma diffusers are sold in shelves lined with colorful boxes. There are 12 types of diffusers, and you can choose while trying out the scents at the store.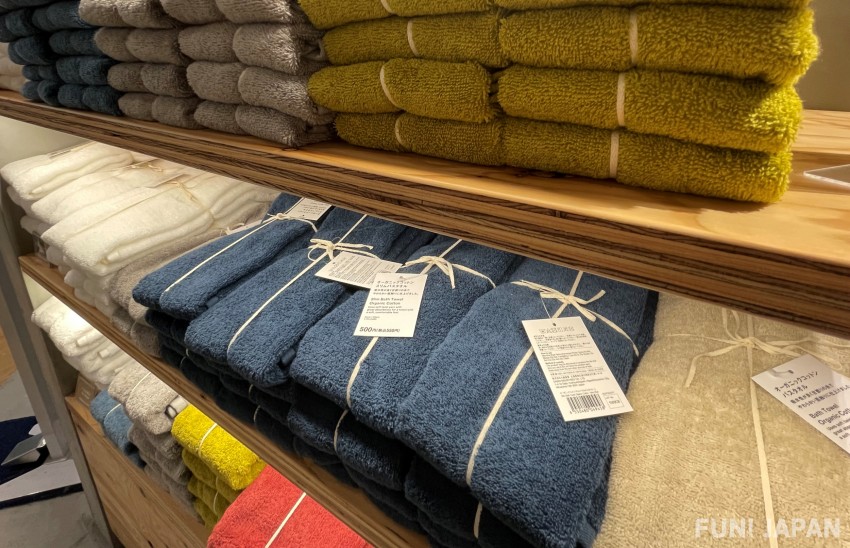 Towels made from organic cotton are very soft to the touch.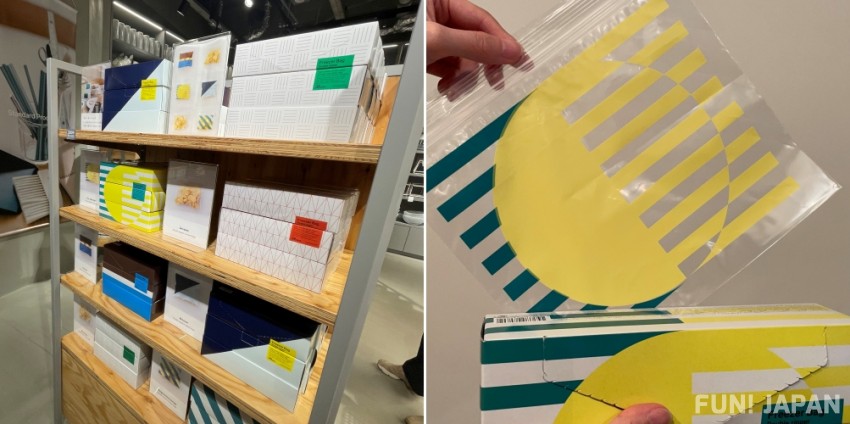 A freezer bag is inside the box with a stylish design that contains 36 bags of size 22cm x 21cm. It seems that it can be used not only for storing food, but also for makeup tools and valuables as well.

【THREEPPY】Recommended for those who like cute designs!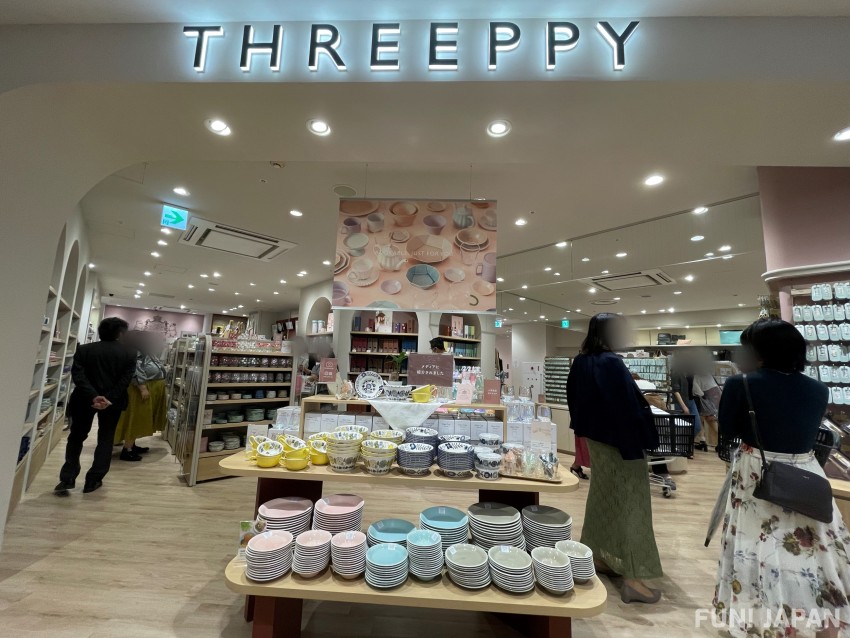 DAISO's sister brand "THREEPPY", which was born in 2018, is based on the concept of "mature and cute". About 90% of the products are brand original products, with prices ranging from 165 yen to 1,650 yen, while most of them are sold at 300 yen.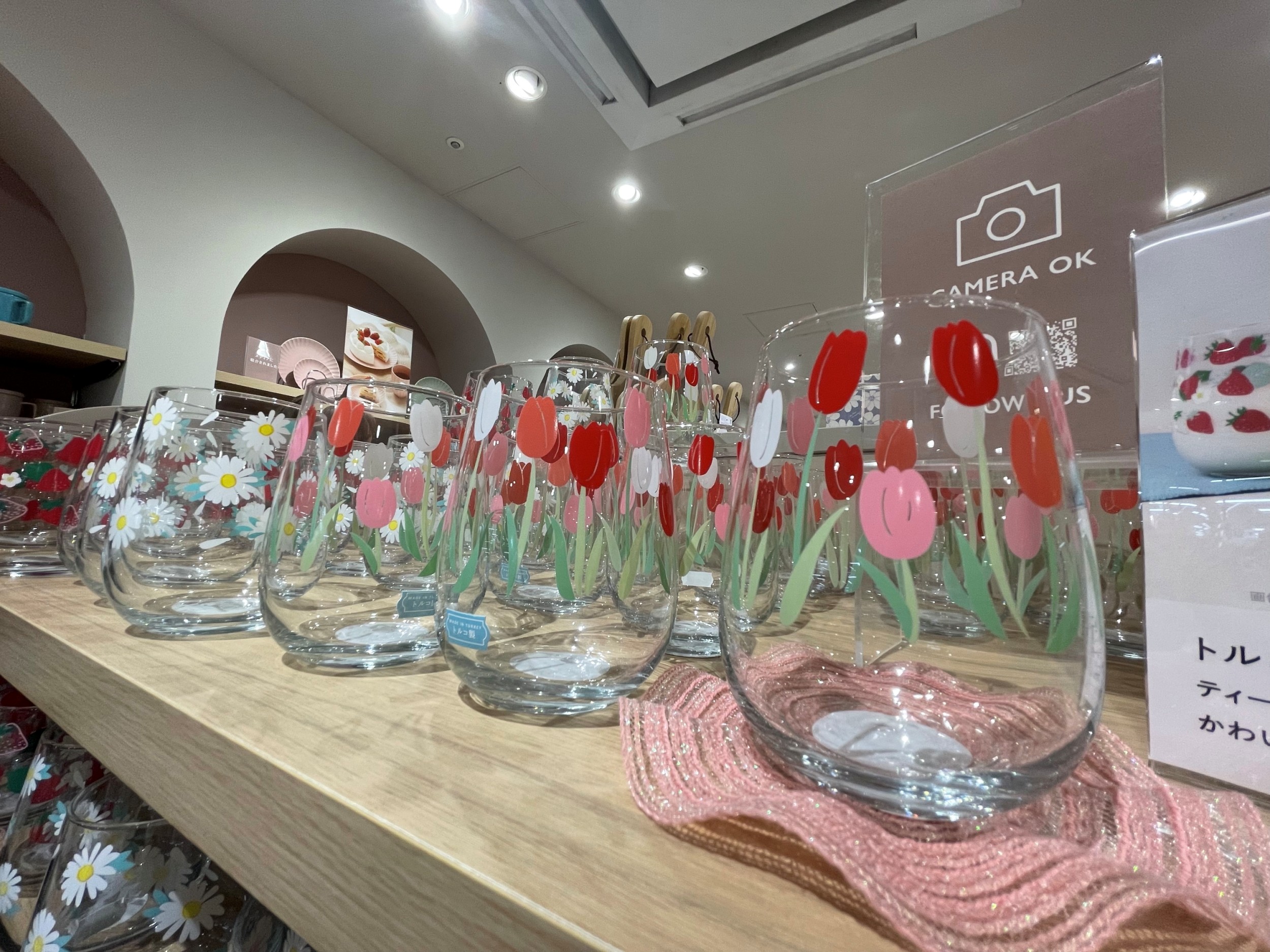 The atmosphere inside the store is different from that of Standard Products. There are many cute patterned tableware and colorful miscellaneous goods.


What makes THREEPPY shop special is that they have a lot of accessories such as pierced and clip-on earrings! With a wide variety of designs, ranging from basic designs to unique designs, you are sure to find your favorite accessory.

How was it? DAISO, Standard Products, and THREEPPY contribute to the shopping paradise where three stores with different characteristics gather. If you come to Ginza, be sure to stop by!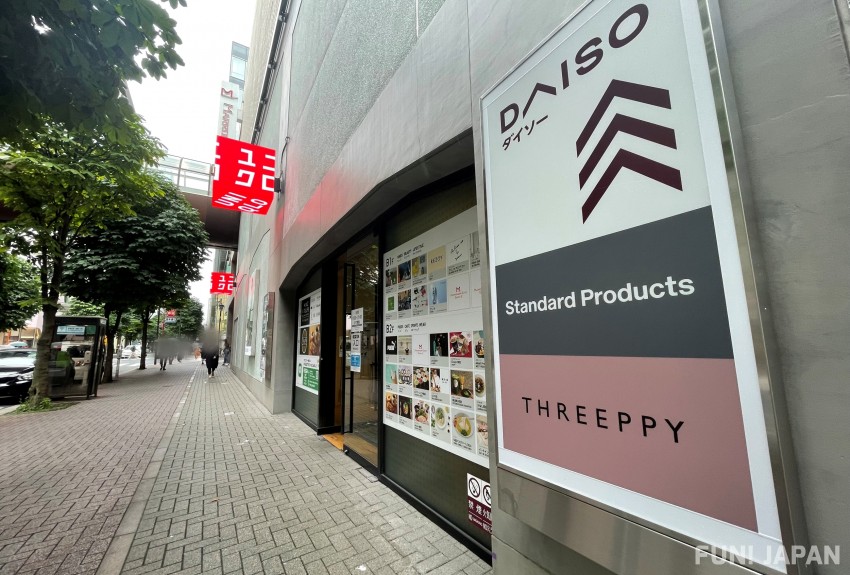 Spot Information
Spot name:
DAISO global flagship store
Standard Products global flagship store
THREEPPY global flagship store
Address: 6F of MARRONNIER GATE GINZA 2, 3-2-1 Ginza, Chuo City, Tokyo
Access:
3-minute walk from Ginza Station on the Tokyo Metro Marunouchi Line, Ginza Line, and Hibiya Line
2-minute walk from Ginza-itchome Station on the Tokyo Metro Yurakucho Line
4-minute walk from Yurakucho Station on the JR Yamanote Line and Keihin-Tohoku Line
Business hours: 11:00 am to 9:00 pm
[Survey] Traveling to Japan
Recommend