Cherry Blossom Touring by Rickshaw ~Asakusa / Sumida Ohanami Rickshaw~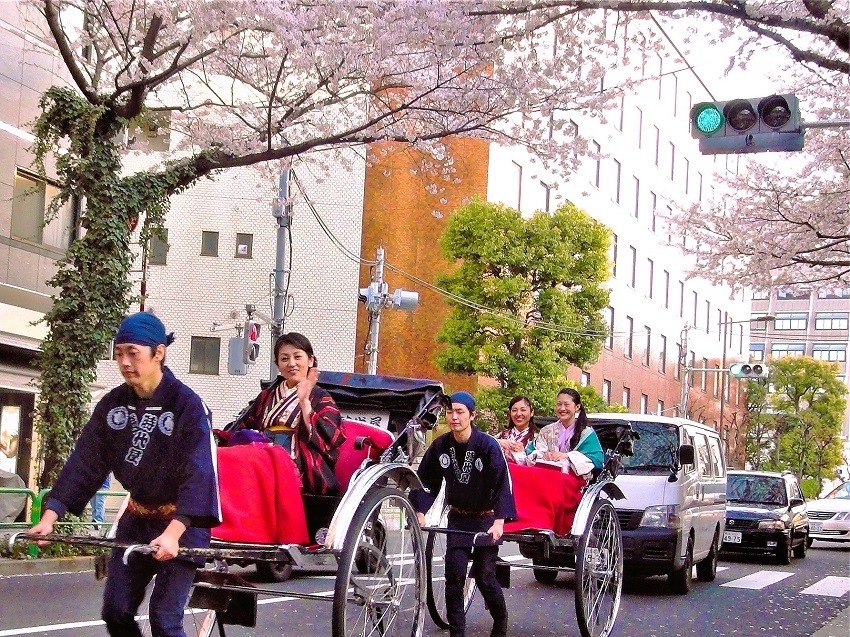 The spring season has arrived in Japan. At this time of year, flowers such as cherry blossoms begin to bloom. In particular, cherry blossoms bloom here and there, and there is also one Japanese culture called "hanami".

However, due to the COVID situation, the cherry blossom viewing spots, especially in Tokyo, have been closed for the past two years, and people have been banned from viewing cherry blossoms in large groups.
Under these circumstances, a service that allows you to enjoy cherry blossom viewing comfortably while avoiding crowds has appeared. That is the "Ohanami Rickshaw Special Tour" provided by "Jidaiya", which is a guided tour by rickshaw around Asakusa. This is a rickshaw tour where you can enjoy the cherry blossoms by charter, taking advantage of the rickshaw, which is an open-air convertible.
As a privilege, in collaboration with Sumida's long-established Japanese confectionery "Kototoi Dango" that has been around since the Edo period, the cherry blossom viewing rickshaw tour will serve customers a dango dumpling or monaka. If the destination is Asakusa / Jidaiya, a matcha service will also be provided. What a great plan!
Efforts to prevent infection of COVID by Jidaiya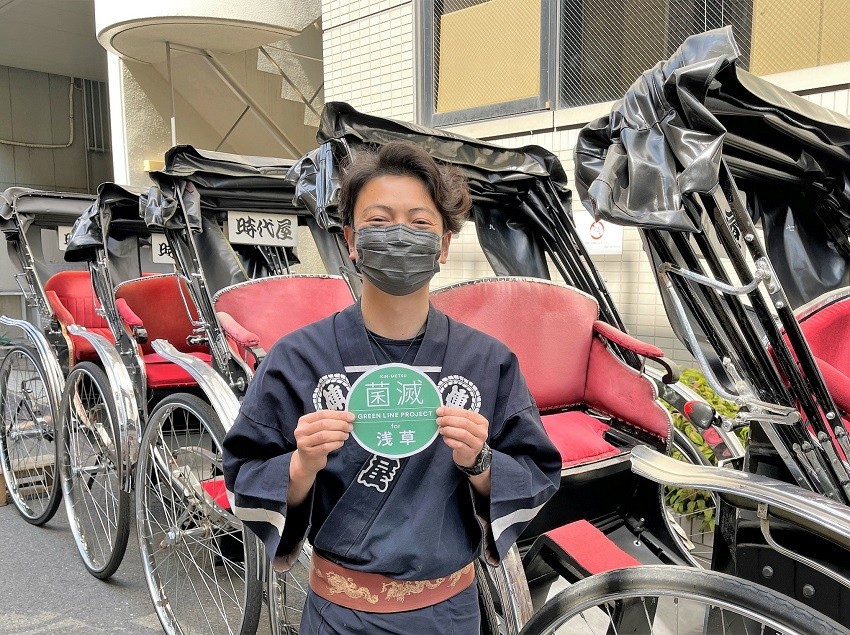 At Jidaiya, the rickshaw puller always measures the temperature when he goes to work to check if there is any abnormality in his physical condition. The staff also always wears a mask, and thoroughly implements infection prevention measures such as alcohol hand disinfection and rickshaw disinfection each time.

Customers must disinfect their fingers and hands with alcohol before boarding. A "Kin Metsu" (germ-slaying) coating is also introduced on the rickshaw body.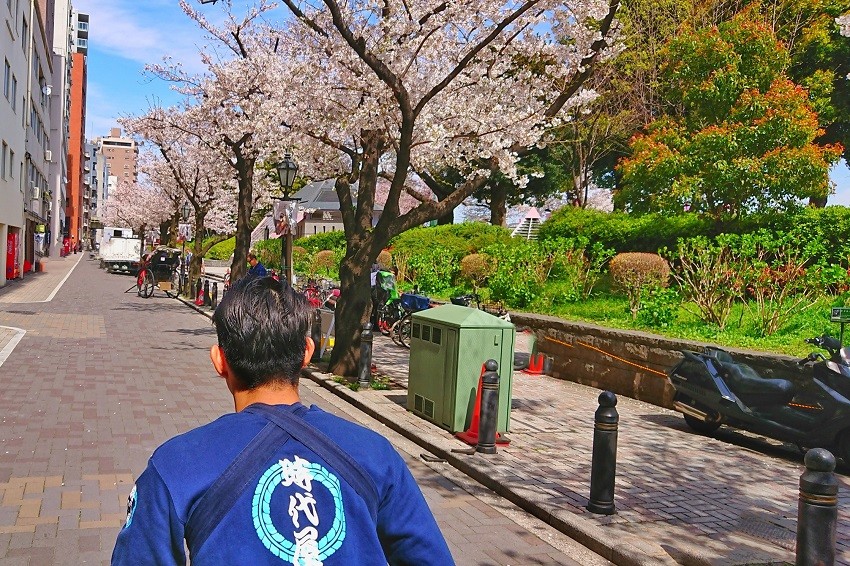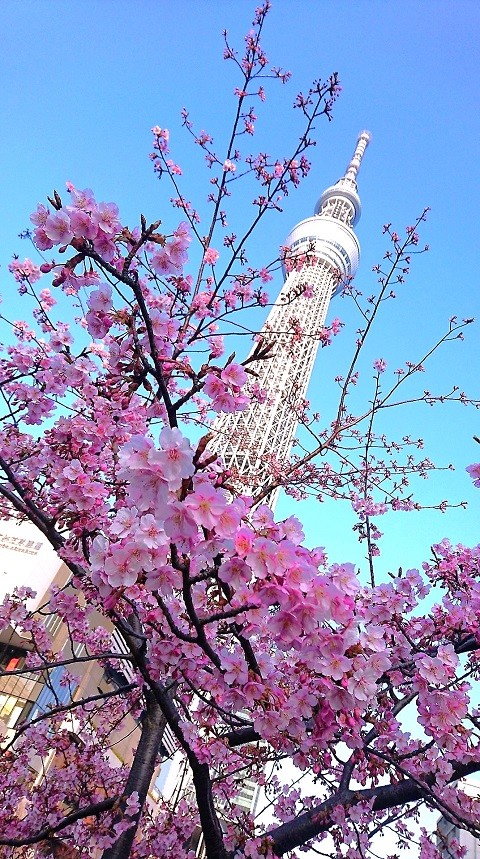 About Kototoi Dango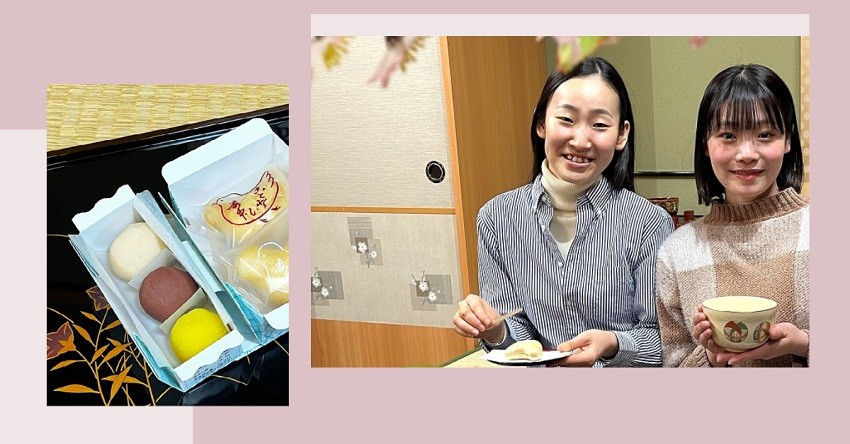 "Kototoi Dango" is a long-established Japanese sweets shop that has been around since the Edo period. The famous "Kototoi Dango" is a dumpling named after the waka poem that ARIWARA no Narihira read when he traveled to the lands of the East. Moreover, the origin of the dumpling, which has a light sweetness and does not stick to skewers, still maintains. IKENAMI Shotaro, who is known for his Onihei Hankachō that is loved by many cultural figures and literary masters, is also known for enjoying the taste of Kototoi Dango.
Tour overview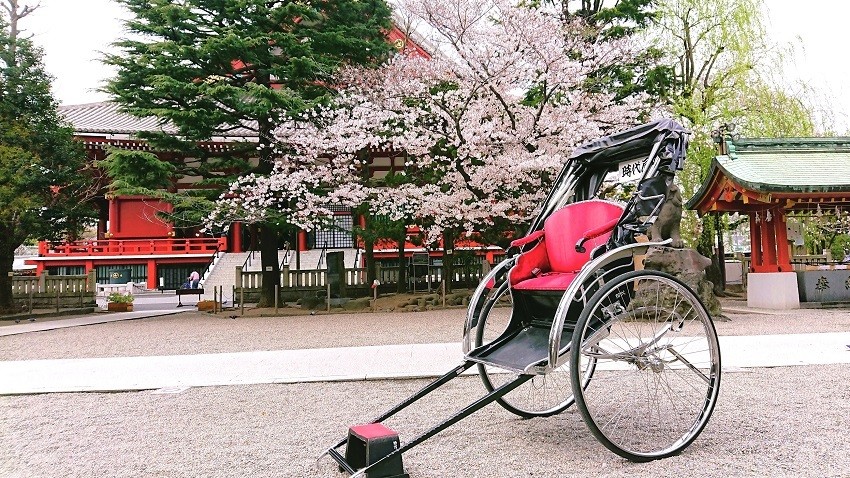 A rickshaw puller who knows all about cherry blossom viewing spots in the Asakusa / Sumida area will guide you.

You can enjoy cherry blossom viewing while eating dumplings (you can take it home too), and you can also enjoy matcha after finish the ride.
There are three tour courses (arrangeable).
(1) Asakusa Ohanami Course (ride time: about 60 minutes)
Course example: Jidaiya - Kaminarimon - Sukeroku Yumedori (lines of cherry blossoms) - Asakusa Shrine and etc. - Jidaiya
(2) Sumida Ohanami Course (ride time: about 60 minutes)
Course example: TOKYO Solamachi - TOKYO SKY TREE - Ushijima Shrine - Bokutei and etc. - Jidaiya
(3) Sumida / Asakusa course (ride time: about 120 minutes)
Course example: Jidaiya - Sukeroku Yumedori (lines of cherry blossoms) - TOKYO Solamachi - Ushijima Shrine - Imado Shrine - Sanyabori Park and etc. - Jidaiya
Departure / destination can be selected from the following two
A: Jidaiya (near Kaminarimon), B: TOKYO Solamachi Hanamizaka Square
* Matcha service is available only when the destination is (A) Jidaiya.
* Destinations other than A and B are also possible. (Individual consultation is possible)
Tour date: March 19, 2022 (Sat) ~ * Subject to change depending on the cherry blossom season
Price:
(1) or (2) 1-passenger 14,000 yen (tax included), 2-passengers 20,000 yen (tax included)
(3) 1-passenger 24,000 yen (tax included), 2-passengers 34,000 yen (tax included)
Benefit 1: "1 box of Kototoi Dango, 3 pieces" or "1 box of Kototoi Monaka, 2 pieces" per person
Benefit 2: Matcha service * Only when Jidaiya is the destination
Reservation deadline: 3 days before the date of using service, until 17:00
* Up to 5 days before using service if wish to ride on Tuesdays or choose Monaka as snack
Note
Reservation required by phone or email in advance (check the phone number and email address on the official website).
The meeting and departure place for the tour is the Jidaiya store (Jidaiya Meijikan) or TOKYO Solamachi (bicycle parking lot for Jidaiya in Hanamizaka Square).
This tour operates so that you can see the cherry blossom viewing spots according to the cherry blossom season, but we cannot guarantee the cherry blossom season.
Matcha service is provided only when the destination is the Jidaiya Meijikan
The time to get off the rickshaw and see the cherry blossoms on foot during the course is also included in the rickshaw ride time. If the time is exceeded by the request of the user, an additional charge will be incurred for the excess.
Cancellation after application is until 17:00 of two day before the use of service. After that, 100% cancellation fee (In case of riding on Tuesday or wish for Monaka, cancellation is until 5 days before 17:00)
[Survey] Traveling to Japan
Recommend