Meet Snoopy & His Friends at the Tokyo Harajuku PEANUTS Cafe SUNNY SIDE kitchen!
While the COVID-19 pandemic is stopping everyone from being able to visit Japan, the FUN! JAPAN editorial team has decided to visit all of the new locations throughout Tokyo and bring you some juicy and detailed reports on them!

In today's article, we're going to be visiting "PEANUTS Cafe SUNNY SIDE kitchen" which opened in the WITH HARAJUKU Complex on the 1st of August 2021.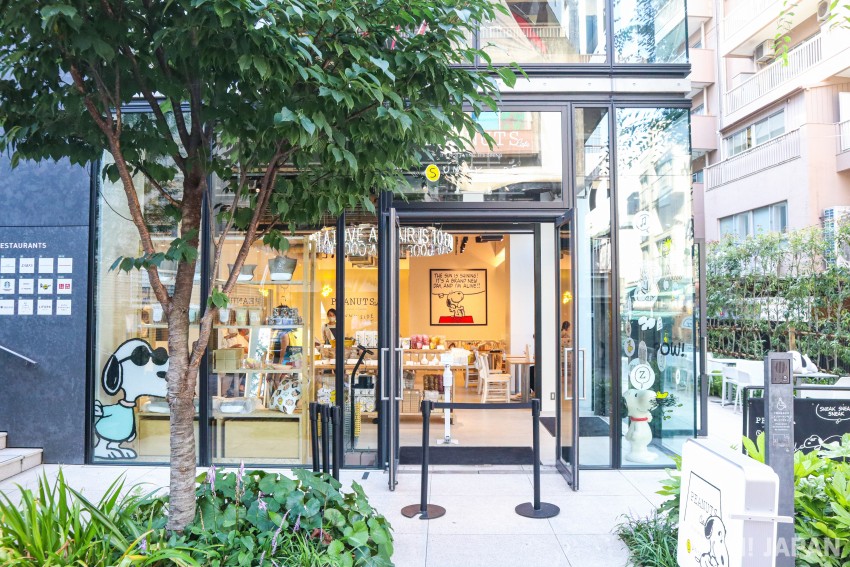 Charles M. Schulz began the PEANUTS original comic in 1950 when it was released in the morning newspaper.

It has been loved around the world for many years, and we're sure some of our readers are fans as well!

the PEANUTS Cafe is filled with the charms of the PEANUTS characters, and with 5 stores nationwide in Japan, in Nakameguro, Minami-Machida, Kobe in Hyogo Prefecture, Nagoya in Aichi Prefecture, and finally here in Harajuku! Not just this, but this cafe has been created with a menu theme of "healthy food for happy days"!

Well then, let's take a look at the real thing!

Meet Snoopy & His Pals in Just a 3-minute Walk from JR Harajuku Station!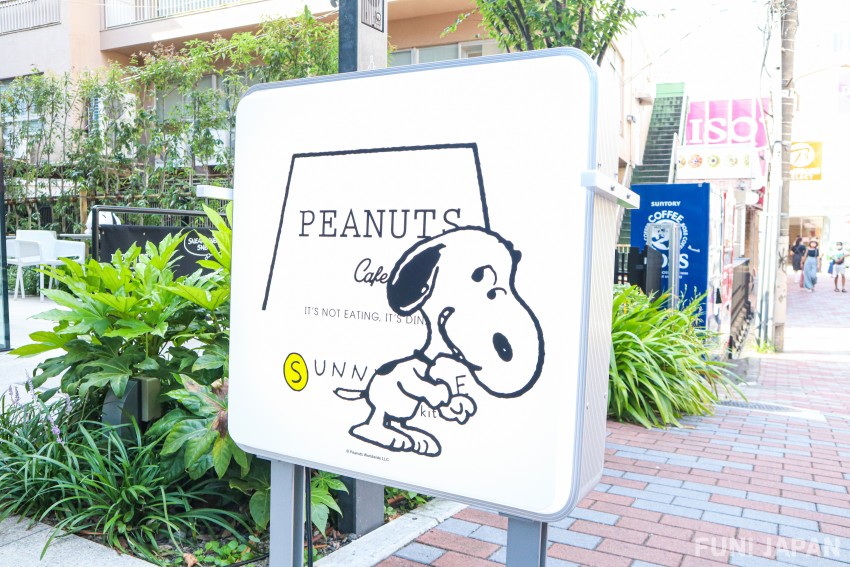 You'll find PEANUTS CAFE SUNNY SIDE kitchen a short 3-minute walk from JR Harajuku Station with a cute sign showing Snoopy himself. The exterior of the cafe is made from glass and really adds to the overall openness of the store.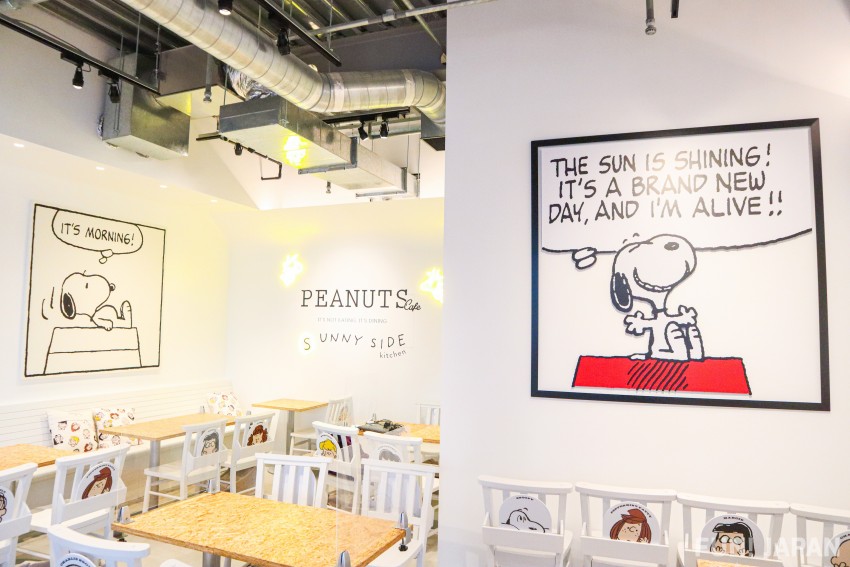 As you head inside you will be created by themed walls, tables, and chairs, how stylish! Thanks to the glass exterior, the sunlight seeps in keeping the entire cafe bright and atmospheric.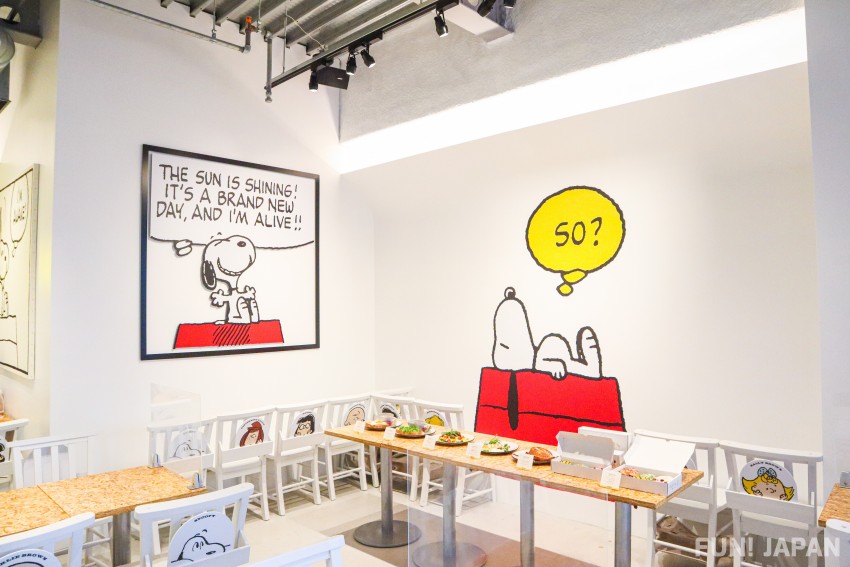 The first thing you'll probably notice when you enter the cafe is the wallpaper on your right-hand side.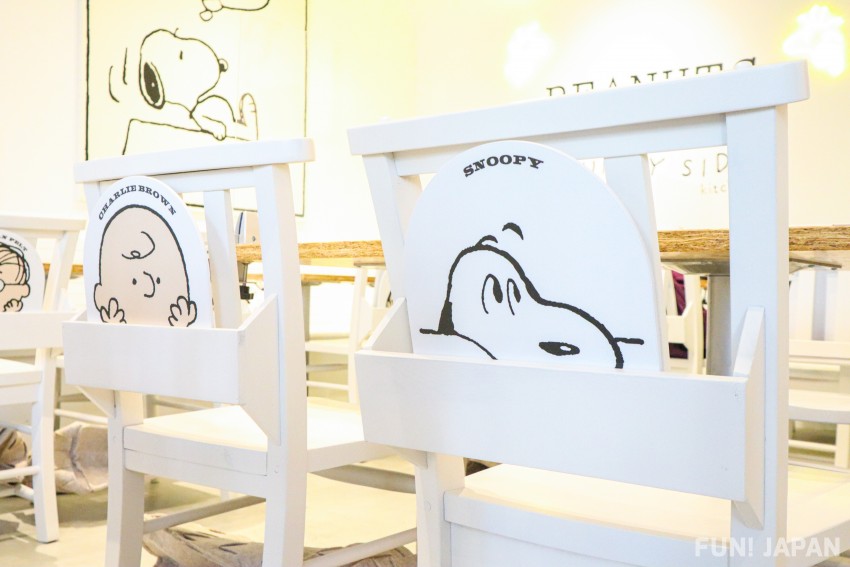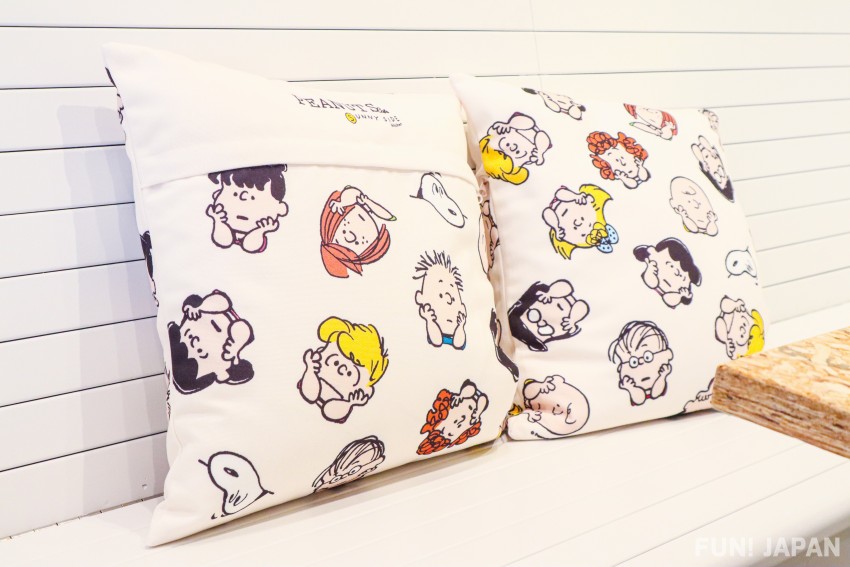 Alongside Snoopy who's lying down sleeping, you'll find many of the PEANUTS characters on the backs of chairs and other props such as the sofa cushions!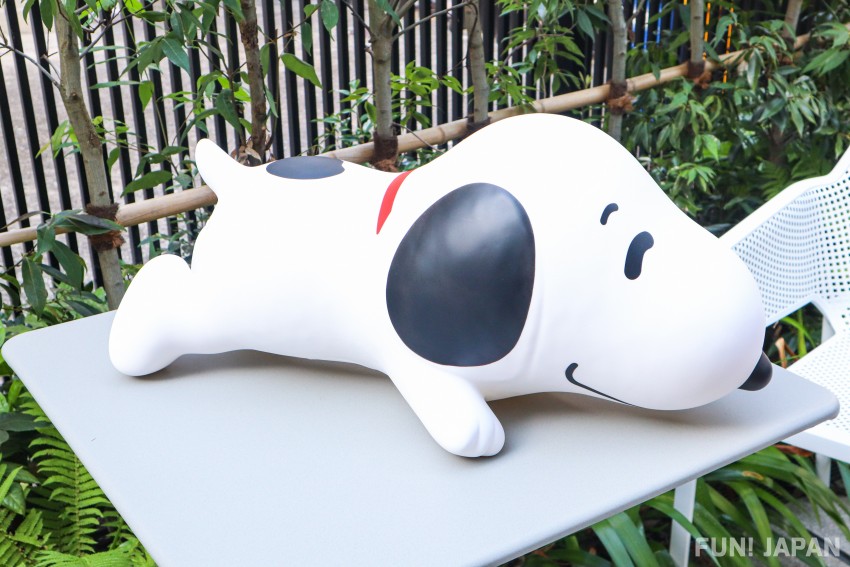 If you head further in, you'll find the terrace seating area where's there a real red kennel! There's also a "Snoopy Bonbon" on each table where you're able to take some pictures and experience an atmosphere that makes you feel as though you've entered the world of PEANUTS.

The Healthy PEANUTS Cafe Menu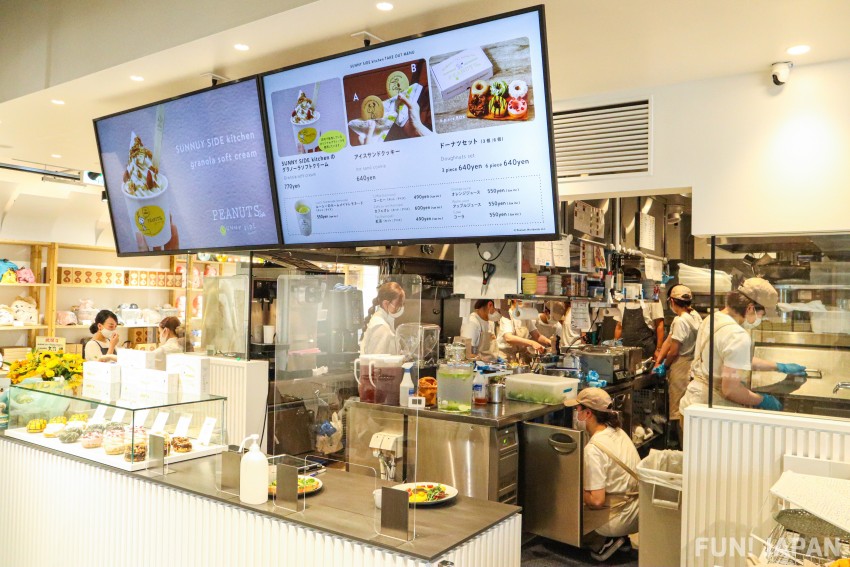 After meeting with all the characters, anyone is sure to get a little hungry...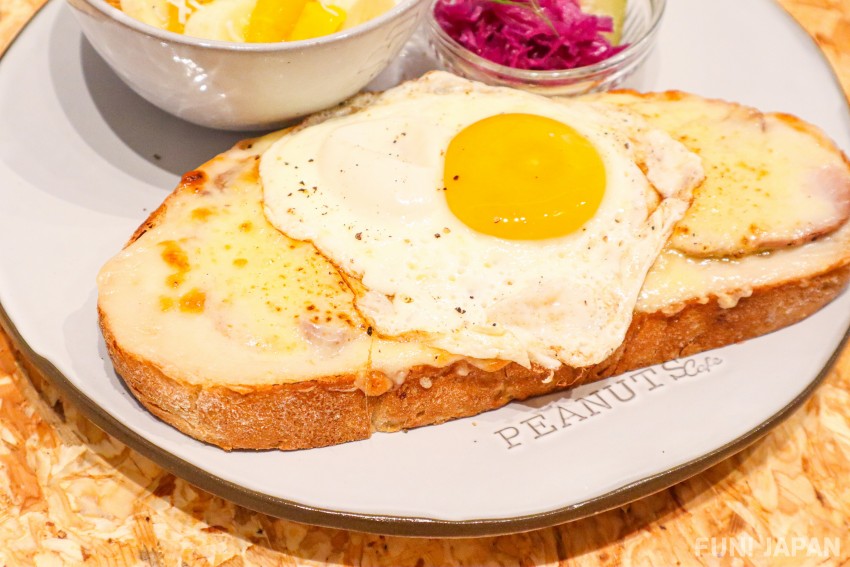 PEANUTS Cafe SUNNY SIDE kitchen offers a wide range of delicious and healthy items, including homemade tuna sandwiches, herb salads, an "open egg sandwich", and more including a healthy breakfast in the morning to give the start of your day a boost.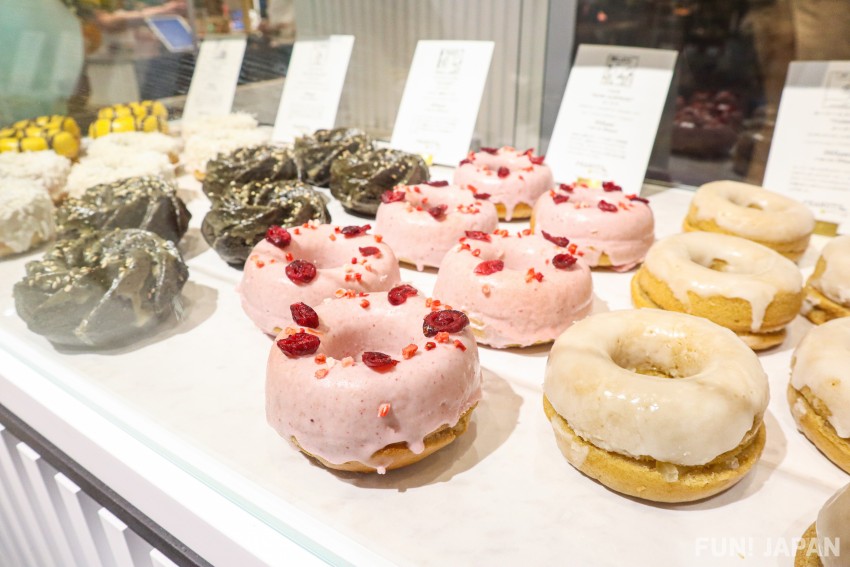 One of our highest recommendations from the menu are the 7 types of gluten-free doughnuts! These use no wheat flour, and are high in protein, vitamin B1, and vitamin E! They have a soft and chewy texture and trust us when we say it's hard to eat just one.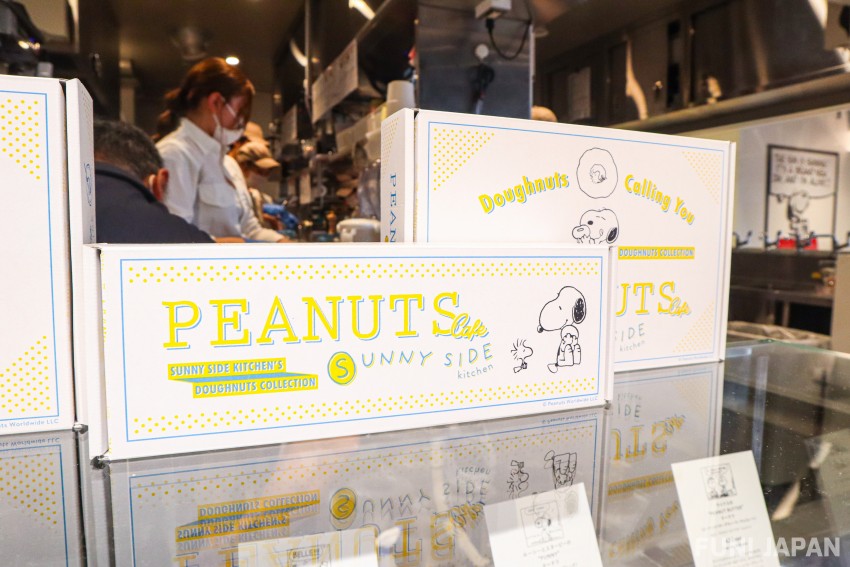 They sell these boxes of doughnuts in the store, and you're also able to get them as take-out in a box with a Snoopy design. The design if these boxes is worth it alone, and we're sure they're going to be a staple of souvenirs bought in Tokyo in the future.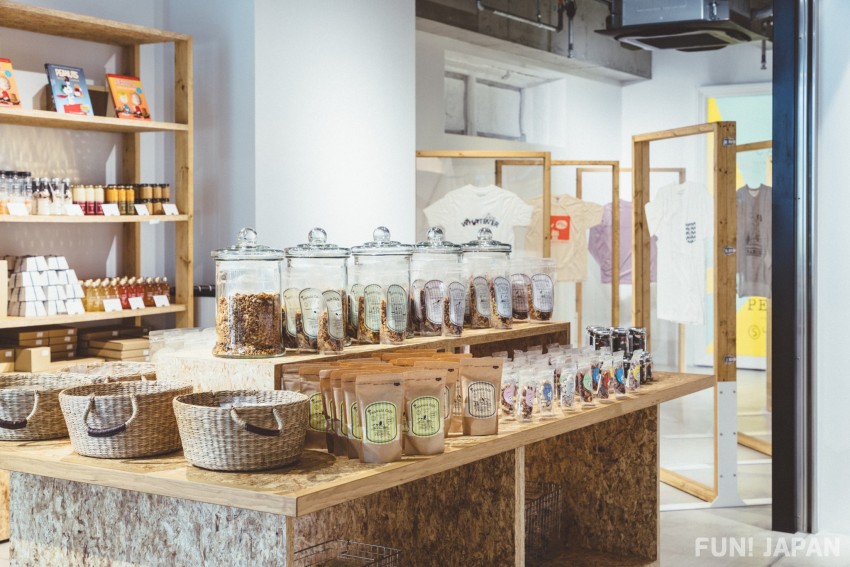 Original Goods to Pick up as Souvenirs from Tokyo!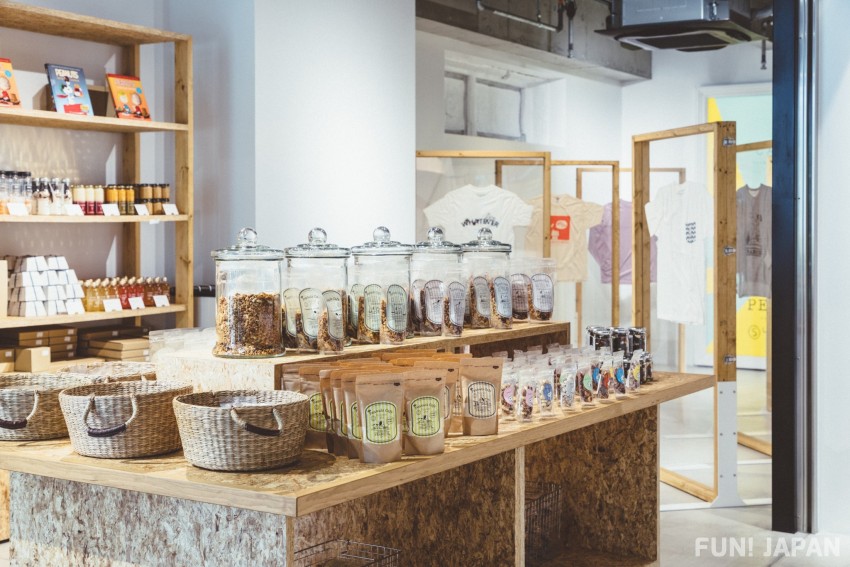 If you're a PEANUTS fan, then the in-store shop is a must-visit.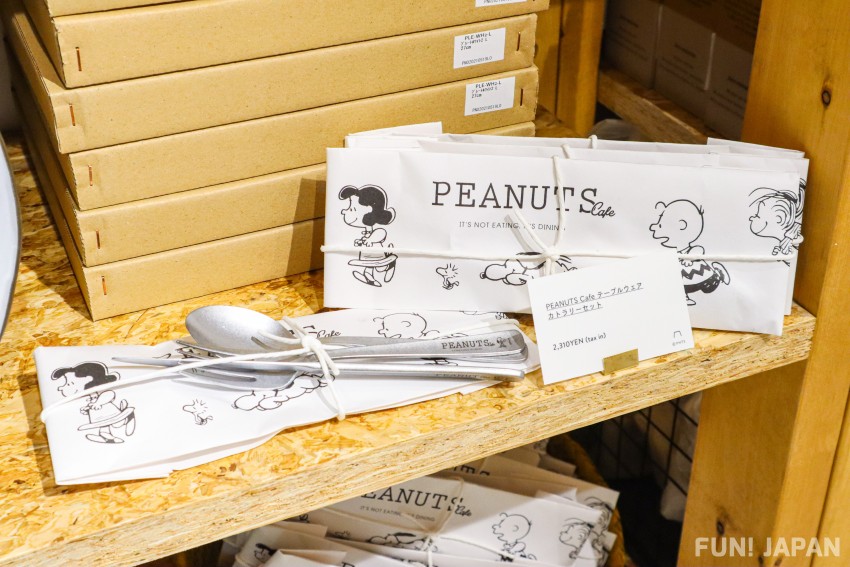 Here you can pick up some PEANUTS-themed tableware, apparel, and more all created using sustainable materials. We also recommend the store as a quick drop-in spot during your Harajuku shopping sessions.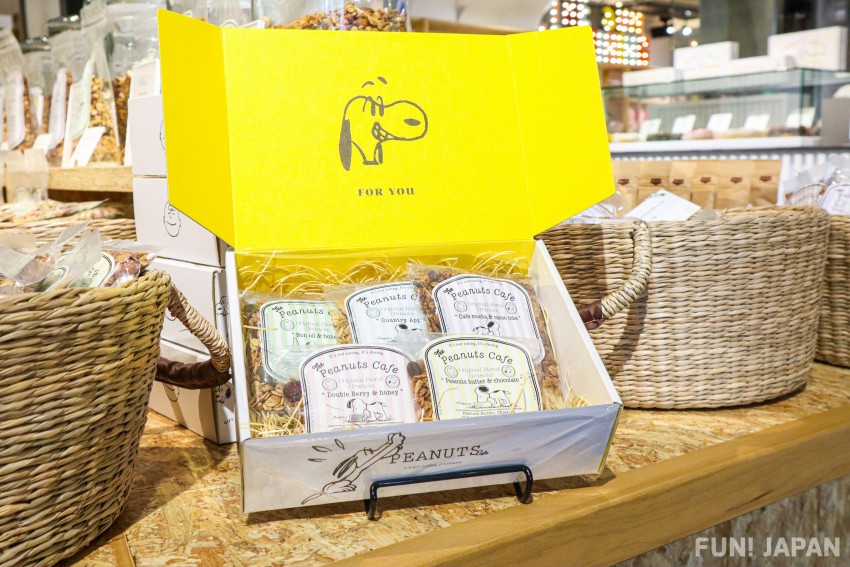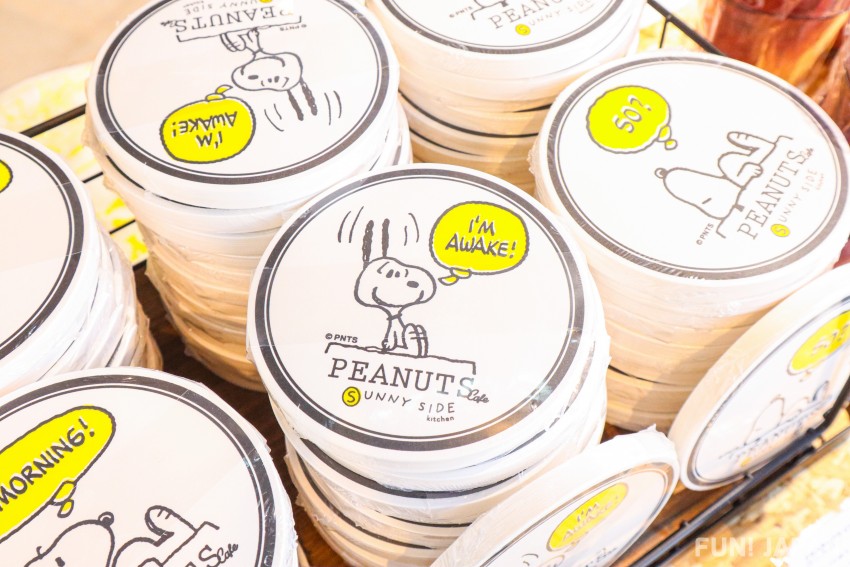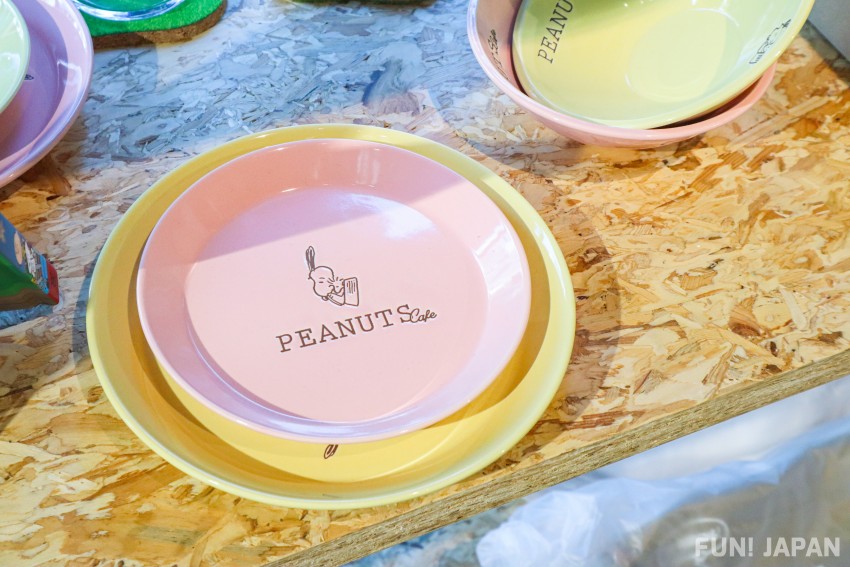 Here are some familiar feeling pastel-colored tableware items. Plates, bowls, mugs, and more to collect!

You're able to be seated for a total of 90 minutes. While you're able to enter without reservation, we highly recommend making one to avoid any issues. You're able to reserve online up to 2 months in advance (Up to 6 people through web reservation), meaning you can make your reservation after purchasing your flight ticket!

※These products and menu items were present at the time we visited but may be subject to change.
Information
Name:PEANUTS Cafe SUNNY SIDE kitchen
Address:1 Chome-14-30 Jingumae, Shibuya City, Tokyo WITH HARAJUKU B2F
Business Hours:09:00 – 21:00 (L.O. 20:00)
※Current business hours are shortened. Typical business hours are 09:00 - 21:30 (L.O. 20:30). Please check the official homepage for the latest information.
Access:A 3-minute walk from JR Harajuku Station
© 2021 Peanuts Worldwide LLC
[Survey] Traveling to Japan
Recommend