Tokyo Hiking Routes: From the Metropolis to the Mountains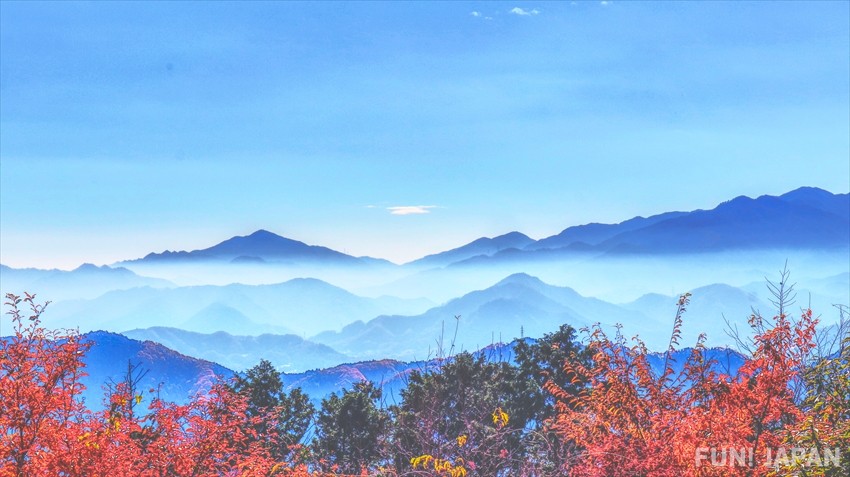 Tokyo is a metropolis known for gleaming towers, drinking alleys and busy crossings, but just on the outskirts you'll find plenty of amazing hiking routes. Whether you're enjoying views of Fuji or enjoying a shaded valley walk, there are hikes to suit beginners and enthusiasts alike. Located in the Kanto region of Japan, Tokyo has distinct seasons ranging from 40c in summer to -5 in winter, with varying altitudes adding to the mix. While experienced hikers may go further afield in search of new routes, for visitors to Tokyo there are some great choices - some contained within the city itself!

When to Hike Around Tokyo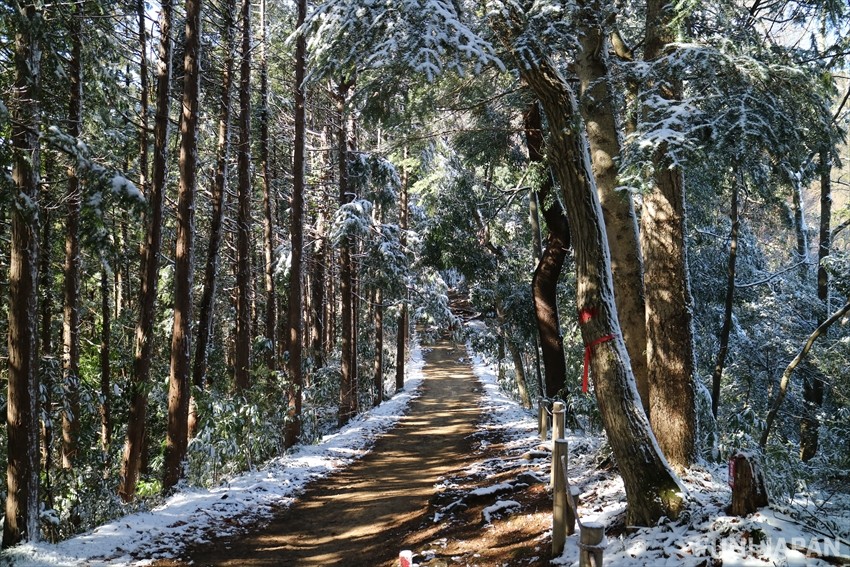 There are hiking trails for every season in the Kanto region, but spring and autumn are by far the most popular options. As well as providing lush green foliage and cherry blossom, spring provides cool weather and clear skies. In Autumn, landscapes are transformed into golden vistas, with lower temperatures leading to ideal hot spring sessions for walk-weary muscles. Hiking in summer is still a popular pastime, with high altitudes more accessible and cooler, but extra supplies such as water, electrolyte drinks and sunhats are needed. In winter, many routes can still be enjoyed, but snow and ice will make some inaccessible, so be sure to check in advance.
While Japan has four main seasons, there are also micro-seasons that should be considered as well. The rainy season lasts from June to July and can result in heavy monsoon-like rainfall which leads to landslides. This is a dangerous time to hike and lower-level hikes should be chosen with careful attention paid to the weather forecast and weather warnings throughout the day. From May to October is typhoon season, with the peak in August and September. While there are plenty of clear days, be sure to check ahead for incoming typhoons. Intense winds and heavy rainfall can quickly turn a pleasant hike into a dangerous situation!
Mt Takao: A Tokyo Mountain with Monkeys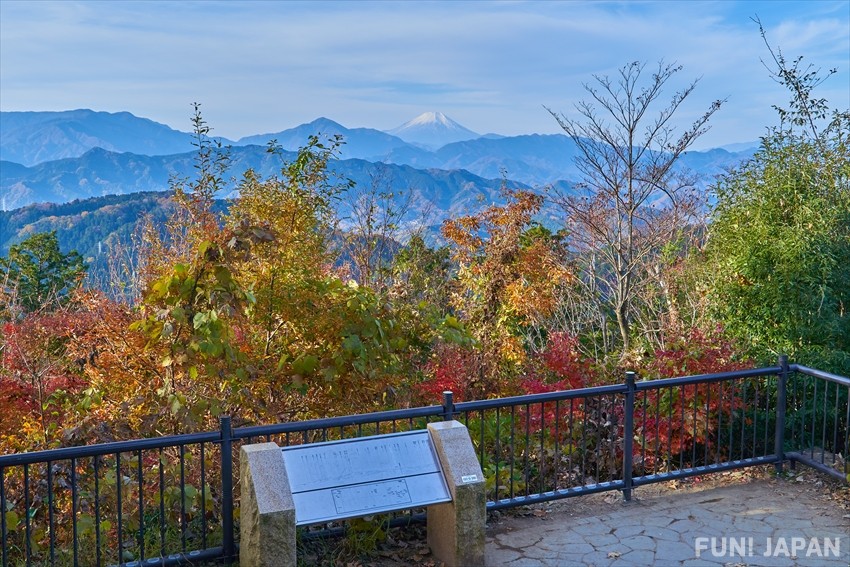 Still within the borders of Tokyo, Mt Takao is the go-to mountain for the perfect mix of hiking and sightseeing. The mountain is 599m at its summit and has been a sacred site for over 1,000 years, with mountain disciples (called Yamabushi) traveling here to endure ascetic training.
There are a variety of trails to choose from, with most taking 2-3 hours, but the most popular is the Omotesando trail. Paved, 3km long and passing all the top sightseeing spots, it's a great walk but not quite a hike. Sights along the main trail include the Yakuoin Temple with colourful carvings and unusual Tengu statues, the Trick Art Museum, the Natural Zoo and Botanical Garden and the Onsen which can be found at the base of the mountain. There are cafe and vending machines at the middle and summit, along with toilets.
If you want something a little more challenging try the 2.4km Katsura Woods trail, 3.3km Biwa Waterfall Train which is one of the more challenging options or the short 0.9km Peak Loop trail. All trails meet at the observation deck with the Itchodaira route continuing on to the cherry-blossom picnic spot and onto Mt. Kobotoke. The chair lift and cable car are great options for going up or down, costing 250 yen each way for adults.
Difficulty Level: Easy
Hike Duration: 3-4 hours
Hiking Season: All year round
Access from Tokyo: Catch the Chuo rapid service from Tokyo to Takao and change to the Keio Takao service, alighting at Takaosanguchi. You can hike from here or walk to Kiyotaki Station to catch the ropeway or ski-lift up to the top. 
Nokogiriyama: Climb Sawtooth Mountain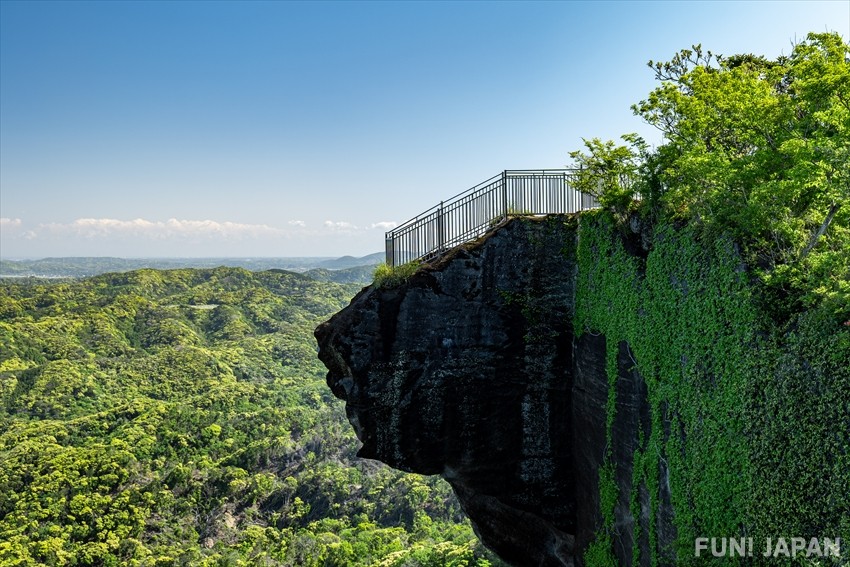 A mountain with a reputation, Nokogiriyama, situated in Boso peninsula of Chiba prefecture, is an old quarry dotted with hundreds of statues and a stunning cliff edge that's only for the brave. There is a ropeway which is the most common way to reach the top, although some do hike, with trails taking around 50 minutes. There are two main trails to choose from: the Sharikimichi route and the Kanto Fureiai No Michi route. Both are relatively similar, with quarry sites and carvings to see along the way. The summit of the mountain is the highlight, however, with extensive walking trails covering the different sights. There are no food stops along the way or at the top, so come prepared with a picnic and water.
One of the highlights is the Jigoku Nozoki, meaning 'view of hell', which is a precarious (but entirely safe) precipice offering views of the Boso Peninsula, Tokyo Bay and Mount Fuji. The Giant Buddha, called Ishidaibutsu, is the largest cliff-carved Buddha in Japan and was carved in 1783. A little further along, the 1500 Arhat statues represent those who have attained enlightenment, with many damaged during the anti-Buddhist movement following the Meiji Restoration (1868 - 1874).
Difficulty Level: Medium (but with a cable car option)
Hike Duration: 3 - 4 Hours
Hiking Season: All year round
Access from Tokyo: Head to Hamakanaya (2 hours from Tokyo Station, around 2,000 yen) or catch a ferry from Keikyu-Kurihama in the Kanagawa region
Mt Oyama: The Perfect Day Hike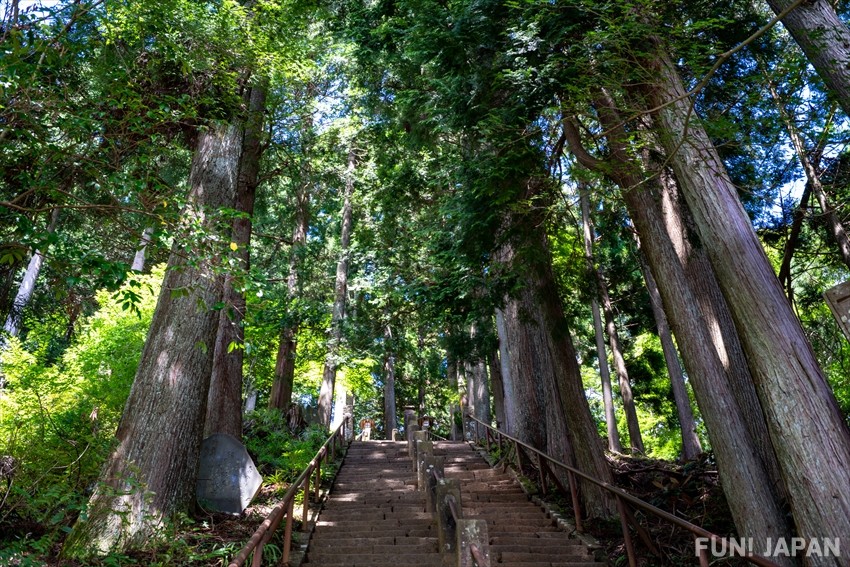 Located in neighbouring prefecture Kanagawa, Mount Oyama is a popular day-hike thanks to its trail options, cable car and beautiful views. The mountain is located in the Tanzawa-Oyama National park and is 1252m at its highest point. As a sacred mountain, Mt Oyama has temples and shrines to be found along its paths, with the first stretch to the base, running through the small town and a street known as Koma Sando, named after the wooden toys carved here. The area is also famed for its tofu thanks to the clear river water, with many restaurants offering set lunches and lunchboxes for the hike. There are two main paths: Onna-zaka (women's trail) with seven wonders or the Otoko-zaka (men's trail), with the cable car at their dividing point. All three end up at the Oyama Afuri Shrine's main building with snack stalls and a final hour ascent to the top where a small mountain hut serves light lunches and the smaller shrine building can be found.
Difficulty Level: Medium (with cable car option)



Hike Duration: 4 - 5 hours
Hiking Season: Higher section closed from February to April

Access from Tokyo: Catch the Odakyu line to Isehara (70 minutes from Shinjuku, 600 yen) where you can take a bus from the number four bus stop to the Oyama Cable Car stop (25 minutes, 320 yen).
Mount Kawanori: Waterfalls and Autumn Leaves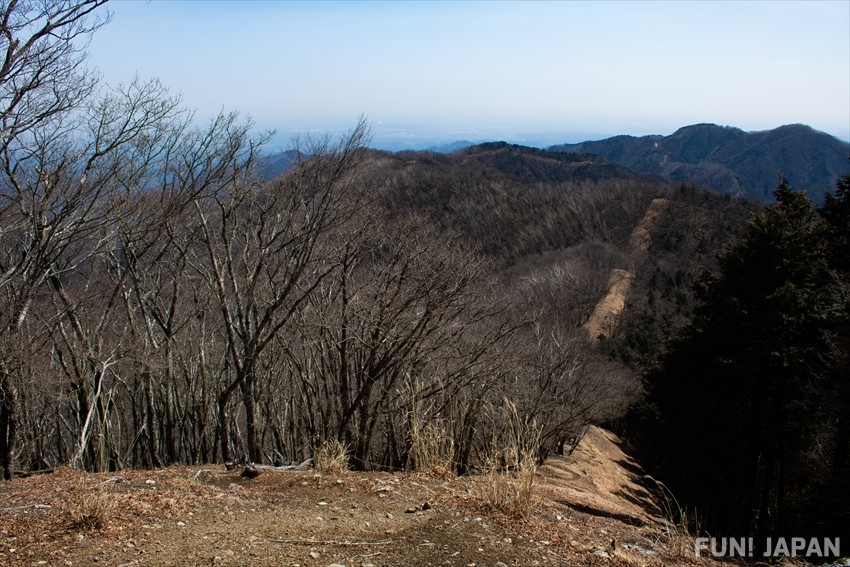 For those seeking a more challenging hike, Mt Kawanori is a fantastic option that can be climbed year-round. While winter adventurers need to be especially prepared, anyone hiking Mt. Kawanori should be well-prepared and check weather forecasts on the day, as riverside sections can be beautiful but precarious. As it's mostly forested along the way, the hike is especially beautiful in autumn, the ideal nature-filled escape for those tired of Tokyo's busy streets. With ropes to help along some sections and some smart footwork required when walking alongside the river, it's a real hike, but the rewards both along the way and at the top are worth it. The first rest-stop is around 35 minutes in and has a toilet, while the next is around 50 minutes later and is at the stunning Hyakuhiro Waterfall. From here you can choose a tougher trail (onwards) or a better-maintained one (left). The summit is a popular picnic spot, with no food or drinks available, so be sure to prepare your own. This route takes you back on a different route which leaves you at Hatanosu Station.
Difficulty Level: Experienced (especially in winter)
Hike Duration: 7 - 8 Hours
Hiking Season: Year Round, with caution needed in winter
Access from Tokyo: Catch the JR Chuo/Ome Line to Ome and change to the Ome Line, alighting at Okutama (2 hours, 1270 yen). From there, catch the bus (bus stop 1) to Kawanori-bashi and begin the hike.


*Take note that this route is temporarily closed but is set to re-open in 2022. 
[Survey] Traveling to Japan
Recommend