MEGA WEB - See, Ride, and Experience the World of Mobility at this Theme Park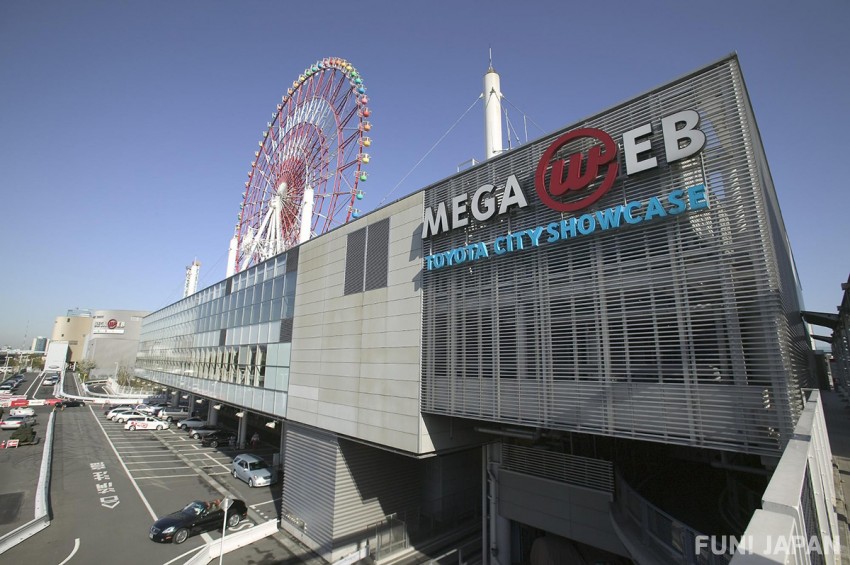 MEGA WEB is a theme park created by the Japanese carmaker "Toyota" that is based on seeing, riding, and experiencing the world of mobility first hand. It contains various exhibitions relating to the history of cars as well as many interesting restoration projects all of which you can learn about, you can even try driving some of Toyota's cars! This is a great place for people of any age, we're sure you'll all find something to enjoy!

What You Can Do at MEGA WEB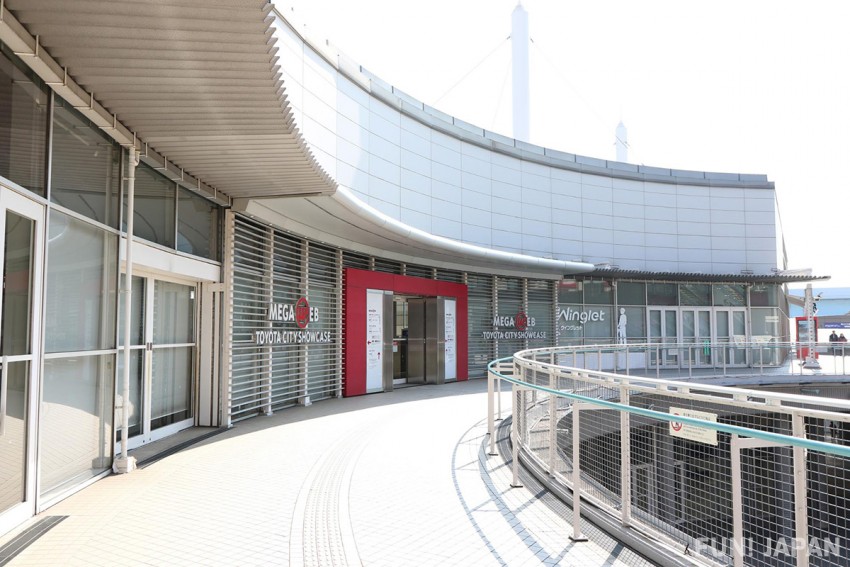 MEGA WEB has been created and split into 3 separate facilities all with unique themes. You can enter the theme park from any of these 3 facilities, so please choose the one that interests you the most.
Toyota City Showcase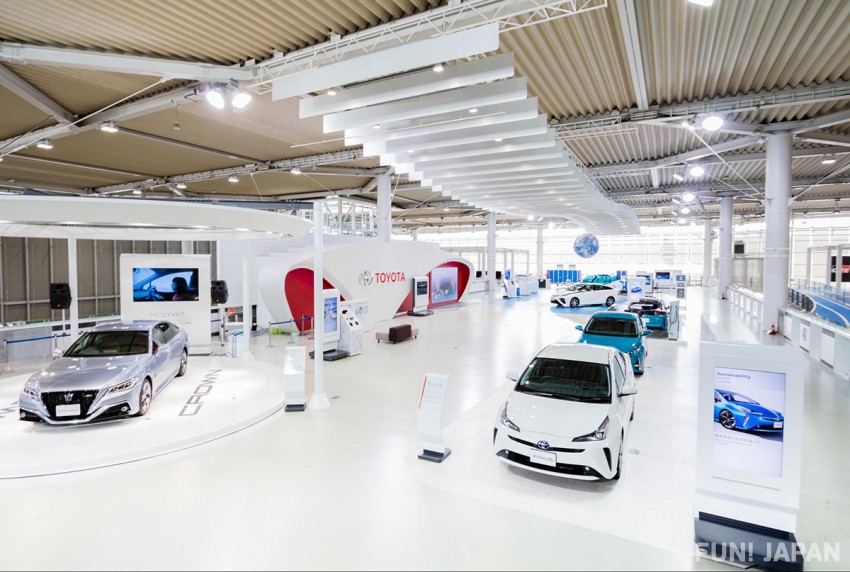 This is the facility that boasts the largest area of the 3. It has exhibitions showing how the future will move in terms of mobility as well as opportunities to experience the latest cutting edge technology in the mobility world. We're sure you'll want to come back again and again!
There are different zones within each area. For example, there is the "Toyota x Sports" zone which introduces business sports, there is the "GR Zone" which introduces motorsports, "Mobility Zone" which exhibits Toyota's latest cutting edge technology and models for mobility, and the "Technology Zone" which lets you experience and play with the latest technology in the mobility world.
Also, at "Ride One" you can try out driving some of Toyota's newest vehicles.
・TOYOTA × Sports Zone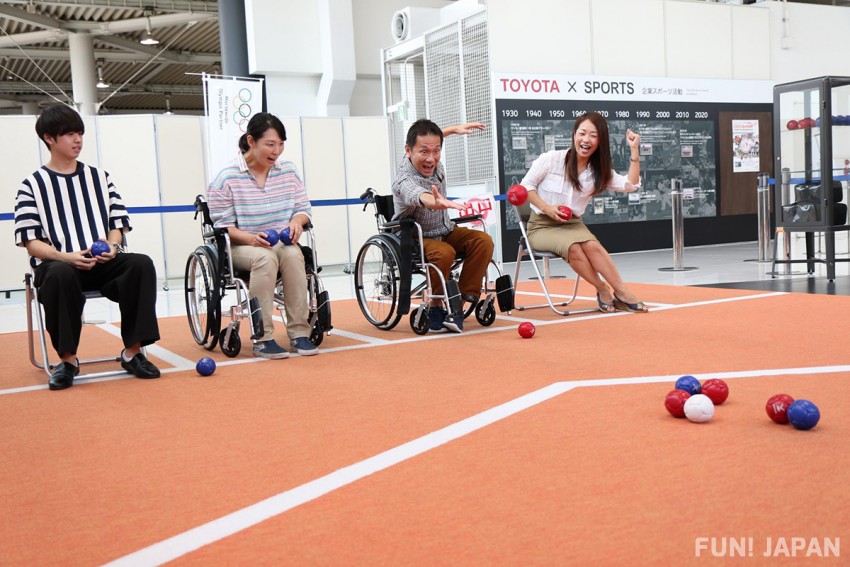 Here you can experience para-sports such as boccia or wheelchair basketball​. For example, in boccia, you throw a ball and try to close the distance between the other balls on the field.
・GR Zone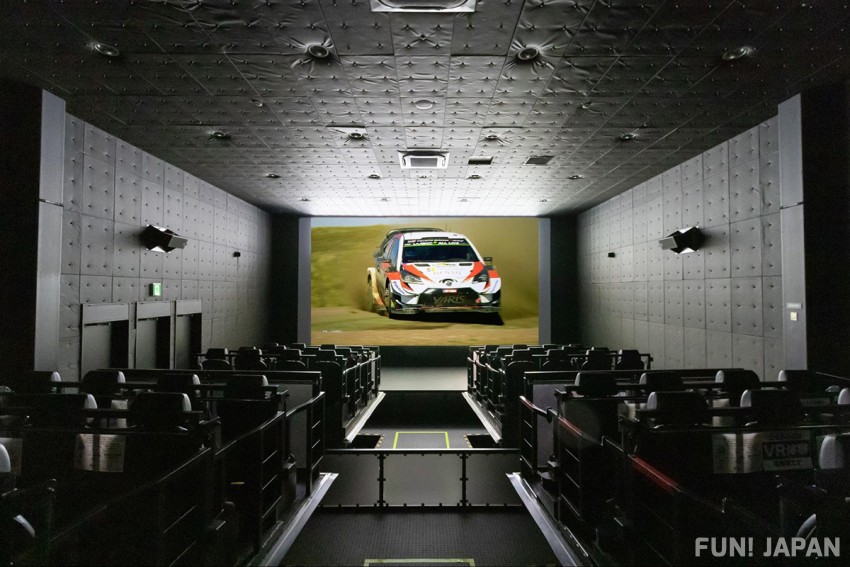 Here you can experience driving cars that are used in motorsports that have tremendous power. It has a 380-inch screen which we're sure you'll agree is very impressive, especially when you see it firsthand.
・Mobility Zone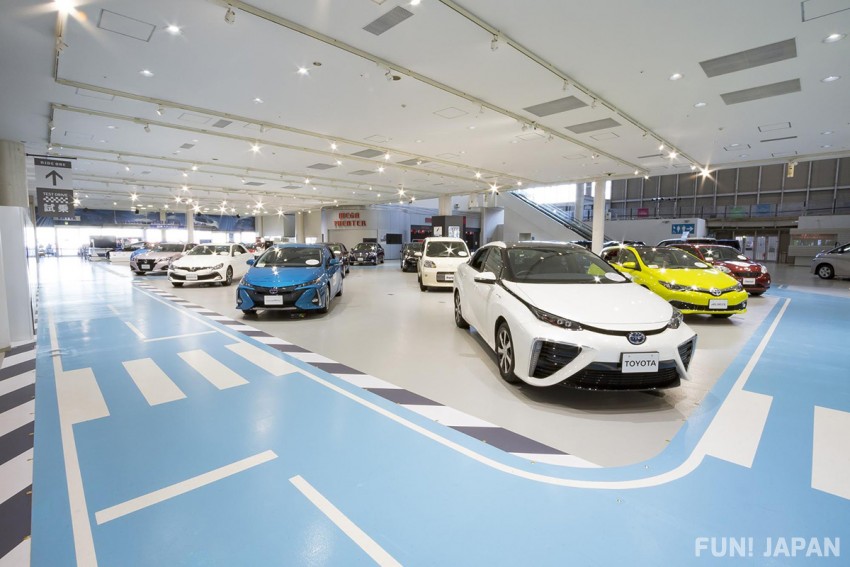 Here you can check out some of Toyota's latest models as well as the types of cars you enjoy looking at.
・Technology Zone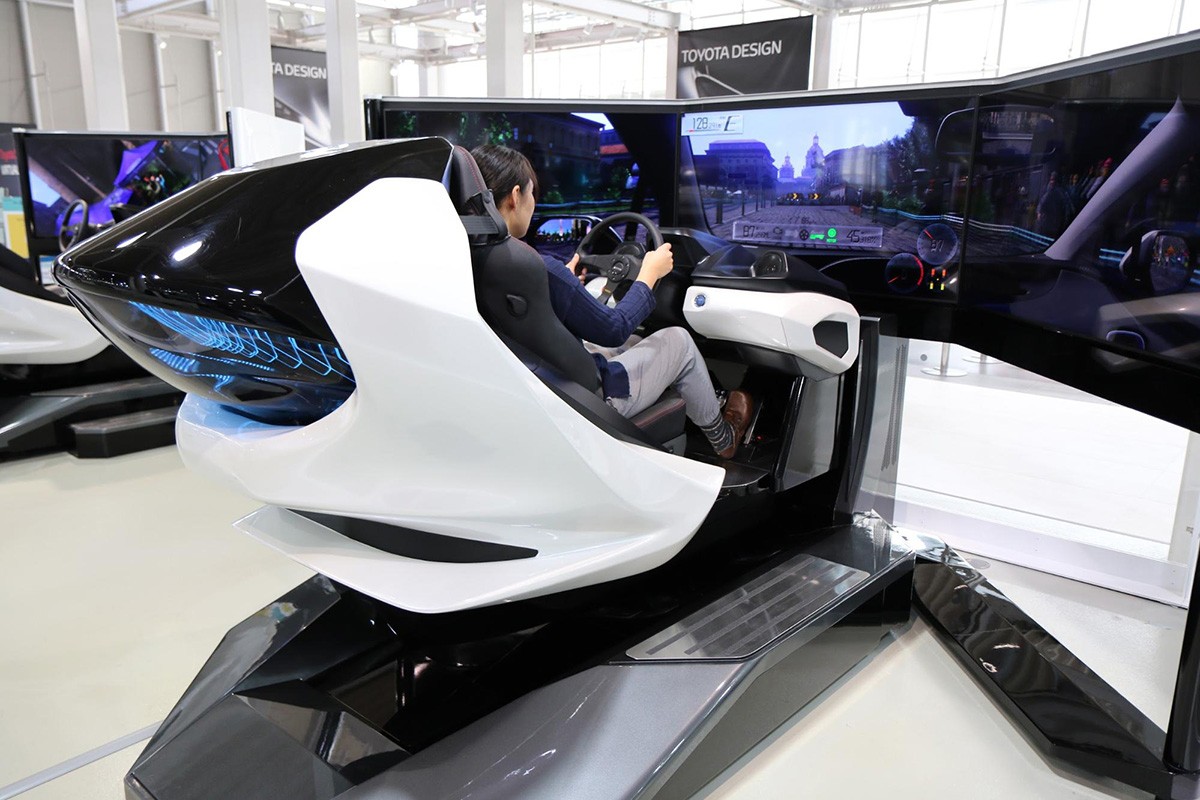 Here you can see and experience simulations of Toyota's safety features. You can also try a racing game that teaches you the difference in fuel consumption between hybrids and gasoline-based vehicles. We're sure you'll see just how amazing Toyota's latest technology is through these simulations.
・Ride One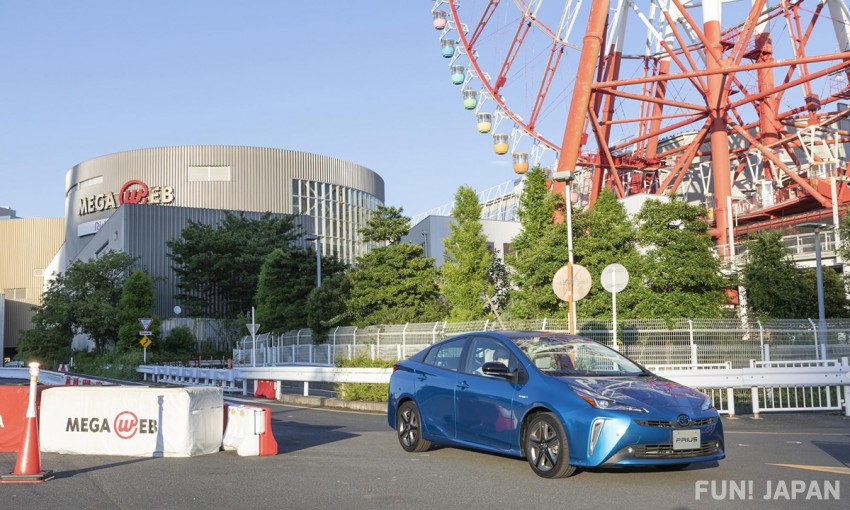 A 1.3km course where you can ride any Toyota car of your choosing. There are stoned paths as well as roads with illuminations, meaning you can have fun whilst testing the car. Registration is required to ride these vehicles, and it must be made within 30 minutes prior to your requested time slot.
Fee: 1 Car / 300 yen
Business Hours: 11:00~18:00
※Reservations must be made on the day. (Web reservations can be made from midnight of the day up until 30 minutes prior to when you're wanting to ride the vehicle)
History Garage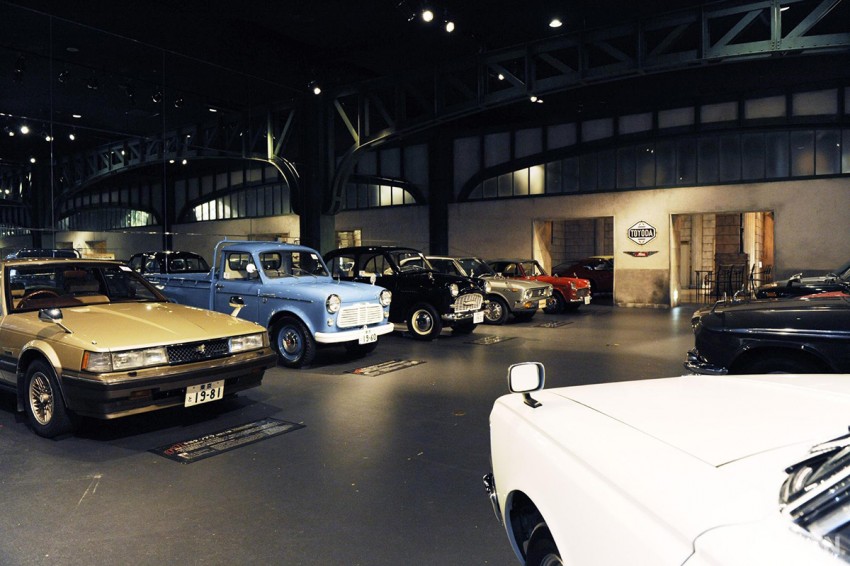 This is an exhibition area that shows off where it all started for Toyota's vars. It includes normal vehicles as well as cars made for motorsports with explanations about their history and such. The area lets you feel what was driving around on the roads from 1950~1970 in Tokyo and other countries.
We would also recommend checking out the restoration work which you can see here. The skill that the people restoring these cars have, making them seem brand-new is amazing.
Ride Studio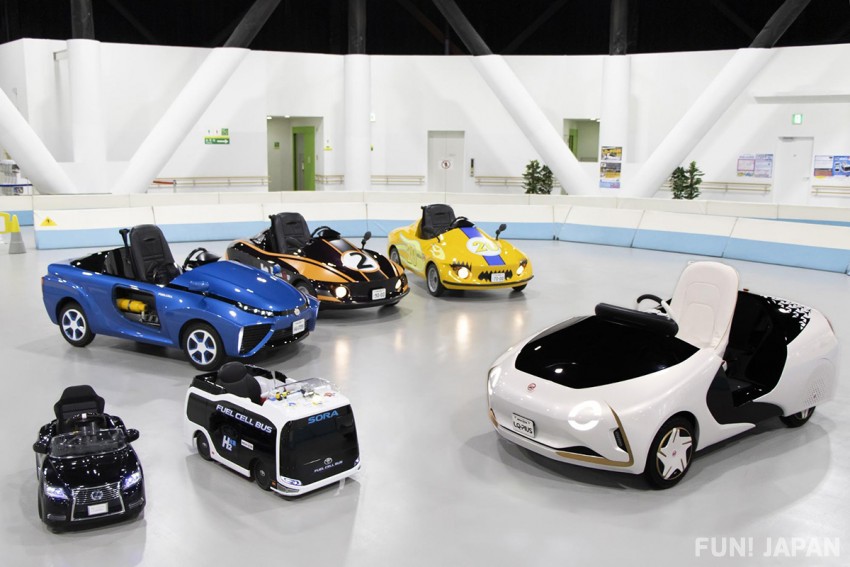 This is an area where small children all the way up to elderly grandparents can learn about driving. For example, there are even cars available for 3~5-year-old infants to ride called "Petit Ride One", whilst children of elementary school age (6 years of age) can drive a "PIUS".
Riding these cars requires you to pass a short course on driving, or hold a normal license.
The short course for the PIUS is available in English, Chinese, and Korean.
MEGA WEB's Business Hours, Entrance Fee, and Access
Address: 1-3-12 Aomi, Koto-ku, Tokyo 
Access: 3-minute walk from Tokyo Teleport Station / Directly connected to Aomi Station
Business Hours: 11:00〜19:00 (Times may change depending on the individual attraction)
Entrance Fee:Entrance is free (Some attractions require a fee)
※Parts of the institution and attractions are subject to change. Please check the homepage for more details.
※To help in the prevention of the spread of COVID-19, the following requirements have been put in place listed below. Please ensure to follow these rules listed below.
■All staff members and guests are required to wear masks.
■Alcohol sprays are placed around the facility, so please ensure to use them on entry.
■If you are feeling unwell, please notify a nearby staff member at your earliest convenience.
[Survey] Traveling to Japan
Recommend