Maid Cafes in Akihabara: The Geek Culture's Cafes in the Holy Land of OTAKU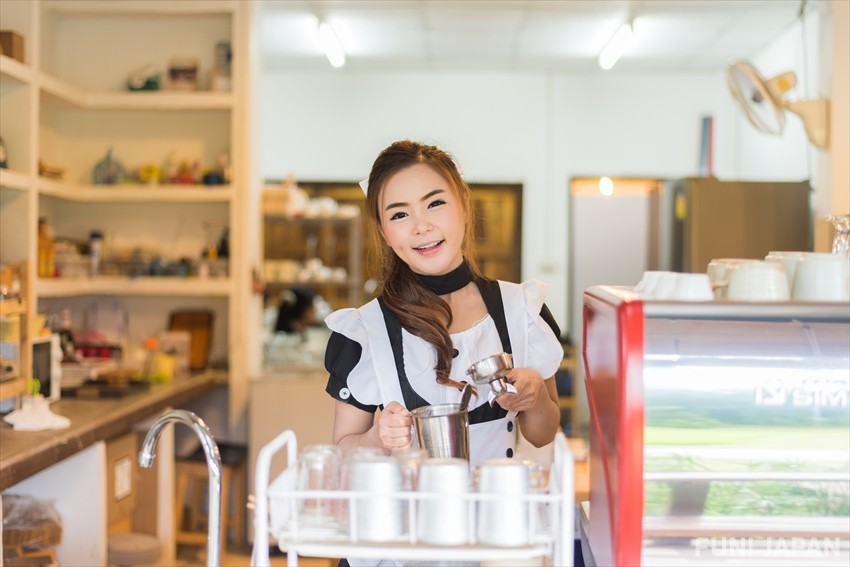 Akihabara is known as the holy land for OTAKU (geek) subculture. This subculture is not limited to only games, manga, anime, cosplay, and idols, but also themed cafes! And the most abundant cafe in Akihabara is, of course, maid cafes! In this article, we will introduce the systems of maid cafes along with some of the franchises in Akihabara!

Why there are so many Maid Cafes in Akihabara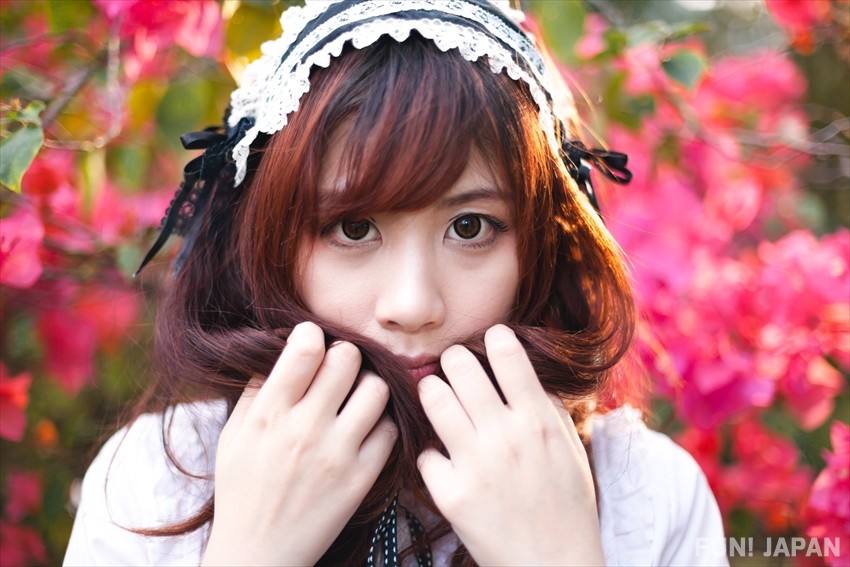 After World War II, Akihabara developed into an electric town. After that, from the latter half of the 1990s, the number of stores selling software for anime and game enthusiasts began to increase in the city of Akihabara to replace the sluggish sales of electrical appliances. Originally, PC enthusiasts called "OTAKU" often went to specialty stores to buy PC parts, but eventually expanded their interest to include games, anime, and figures, so the products and targets of the stores in response to such demand have also changed, and many maid cafes have appeared.
OTAKU often use the term "MOE", which does not only mean "cute", but also "lovable, soothing, and desirable". This is often observed in maid cafes as part of their "incantations" and also how OTAKU compliment the objects of their interest.
Interestingly, the maids in maid cafes treat customers as they are their masters in a roleplay fantasy. You can see why maid cafes are popular among the otaku, who often intensely invest in fantasy worlds.
How to enjoy Maid Cafes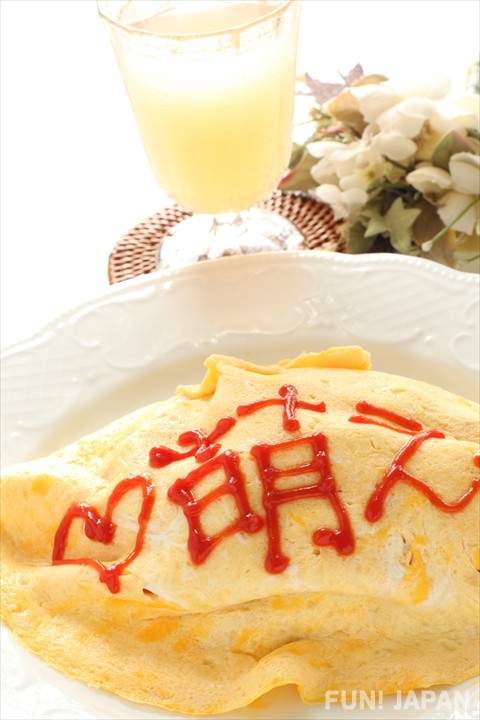 Maid cafes come in many visiting systems. There are time charge systems which may also require you to order at least one item within a specific time period, a table charge system with prices that vary based on your gender or visiting hour, a mixed charge system, and lastly, a restaurant-like system charging where you're charged for only what you order.
When you enter, you will be greeted warmly by the maids as if you were returning home and guided to a seat. In some maid cafes, you can also choose which maid would you like to be taken care of by, based on their availability and work shifts. Some even have a ranking system for customers, such that after a certain number of visits, you get ranked up and more services become available. This often comes in a form of "certificate card" that gets upgraded to be more prestigious as your rank goes up.
After you are seated, the maids will guide you through the menus and take your order(s). Some items on the menu may require you to "cast a spell" or "Omajinai" along with the serving maid to make it more delicious, chanting something like "Moe! Moe! Kyun! Oishiku nare!" or other item-specific incantations. This gives an interactive atmosphere that differentiates maid cafés from normal restaurants.
The preparation of food/drink at your table is another thing you can enjoy. For food such as omu-rice (omelet rice), the dressing such as ketchup is drawn by the maid per your order. You can expect something similar with desserts and syrup or chocolate sundae. For drinks, you may have to help the maid mix the drink by cheering her with phrases like "furi! furi!" too.
While you enjoy the food or drinks, there may be performances on the in-café stage or around your tables. Some menus, especially the course ones, may even come with extra services, such as playing games or taking pictures with the maids. You will feel like you're being taken care of and entertained by them for the whole course.
Dos and Don'ts
Japanese people take it seriously when it comes to privacy. You should refrain from taking pictures of the maid unless you have their consents, such as commemorative pictures as a part of the menu. Some cafes may offer photoshoot privileges as a charged service. Also, do not give or ask for contact information or personal questions. Touching them or their clothing is forbidden as well.
Just in case you do not know, Japanese do not have tipping systems in restaurants, including maid cafes, so if you appreciate their services, simply order more items or extend your stay (for time-based systems) to support the cafes.
Also, check your time often when you enter the cafes with a time-based charge system. It is easy to forget the time and get charged for an extension. The cafes will tell you the system ahead of time when you enter the cafes, so afterward, you will have to be punctual on your own as many do not give a warning before you enter the extension period.
Maid Cafes in Akihabara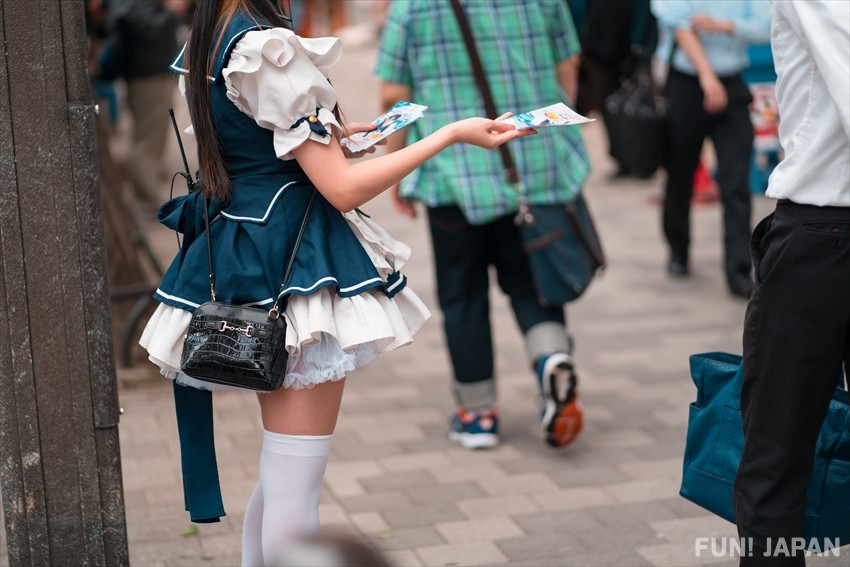 There are many maid café franchises in Akihabara, and many also have multiple cafes in the area as well! Here are a few of the maid cafes you may run into when visiting Akihabara.
Akiba Absolute Area (AKIBA ZETTAI)
A locally praised maid café franchise-operated which can be found mainly in Akihabara. Often seen as a must-visit maid café when visiting Akihabara. It has four different cafes, each with a unique theme; namely modern theme, retro theme, 2.5D theme, and futuristic theme. All AKIBA ZETTAI cafes use the same system: 600 yen for 60 minutes time along with at least one drink ordered from the menu. If you extend your stay, you will need to order another drink and will be charged for another 60-minute timeslot (600 yen).
Estimated budget: starting from 1,450 yen
@home café
The classic must-visit maid café of Akihabara, with 300 maids in two cafes in the area and high-quality customer services, you will feel at home and luxurious at the same time. They also have a separate shop with maid café goods to purchase in Akihabara, and one café in Osaka. @home café employs a one drink order + entry charge system, at the rate of 700 yen for a general visitor, 600 yen for university or college student, 500 yen for high school student, 400 yen for elderly people (60 years old and above) and elementary/junior high school student. You are asked to stay no more than one hour, but they will not charge you any extra if you overstay a bit regardless of the reason.
Estimated budget: starting from 1,270 yen
Maidreamin
One of the largest maid café franchises that expanded both nationwide and internationally. There are seven cafes in Akihabara alone, so you will see their signs in almost every direction you look. Maidreamin uses a time charge system with 60-minute timeslots + one item order required. The rate is 700 yen for general entry, 500 yen for junior high/high school students, 300 yen for elementary school (with free ice-cream), and free for pre-elementary school (with free ice-cream). You can reserve for a welcome party, drinking party, girls' party, or family party as well.
Estimated budget; 1,200~3,500 yen
Akiba Maid Cafes
Not really a franchise but a group of themed maid cafes working together. There is a "Magical Lollipop" magic-themed interior, "Like a Doll" with staff dressed like life-sized dolls, both with maids treating customers as "brave adventurers". And lastly, "Otona Nanoni Joji Fuku Kiteru Caffe" where staff are dressed like young girls treating customers as "big brother / big sister". These maid cafes are particularly popular among women as the table charge system is gender-based (800 yen for male, 400 yen for female).
Estimated budget: around 2,000 yen.
Cure Maid Cafe
Said to be the oldest maid café in Akihabara, established in 2001. Unlike the modern Japanese maid café, it offers an authentic, British coffeeshop atmosphere with staff in the classical long-skirt maid costumes. You will not find the omajinai, ketchup-drawn omelet, or MOE-voice here either. Instead, you will find many collaboration events such as "Love Live!" or "Evangelion". Being an authentic maid café, it operates as a normal coffee shop, with no time charge or entry fee!
Honey Honey: Home Maid Café & Dining
Famous for being a maid café with authentic food like a real restaurant while the staff are still dressed in MOE maid costumes. At Honey Honey, you can enjoy the lunch menu at 899 yen for the food and 499 yen for non-alcoholic drinks, with no extra charge! However, if you visit at dinner time after 17:00, there is a 399yen appetizer fee (high school students and below or foreigner tourists are exempted), but you can order alcoholic drinks like whiskey, Japanese sake, or beer.
Estimated budget:
Lunch: around 1,000 yen

Dinner: around 1,500 yen
※Due to coronavirus, some of the cafes may be temporarily closed or have different hours from the hours stated here.

Read more about Akihabara:
[Survey] Traveling to Japan
Recommend