From maid café to underground idols! Ways to enjoy Akihabara!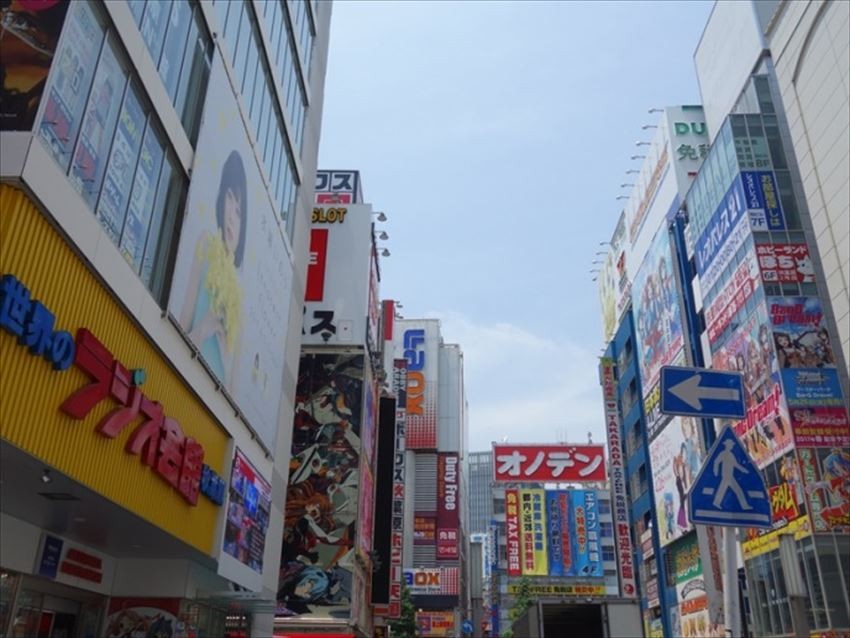 Now the "World's Akihabara", Akihabara has become the tourist spot where tourists from overseas rush to visit. Famous of its animations, underground idols and the sanctuary of maid cafés, Akihabara is the street that is always at the latest trends of "Otaku Culture (オタク文化)" that Japan boasts to the world.
Please, use this article as your reference, come and experience the Akihabara culture!
*All photos are posted with permission. 
The classic maid café "Cure Maid Café"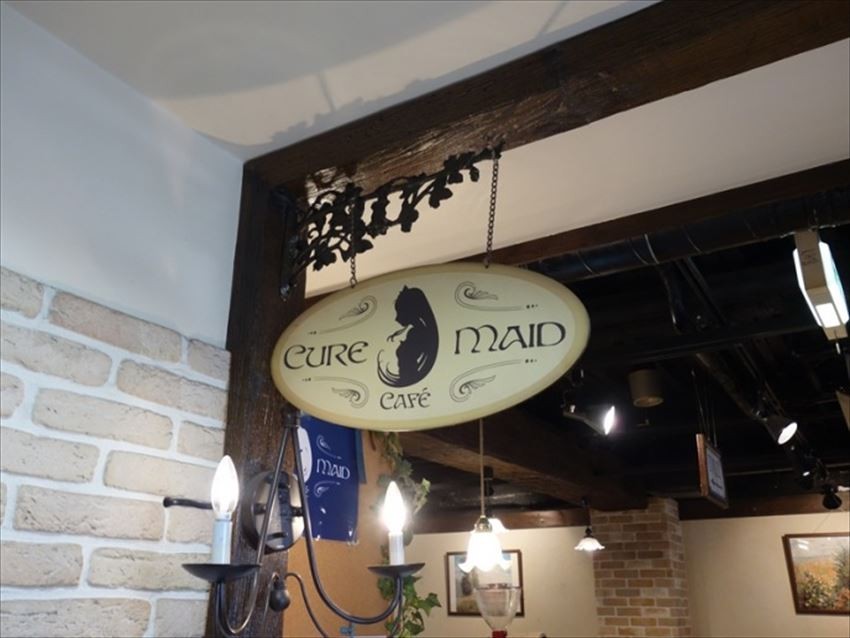 Established in 2001, "Cure Maid Café" has long been operating even before the Akihabara maid café boom from the Denshaotoko (電車男, a movie about an otaku's love story).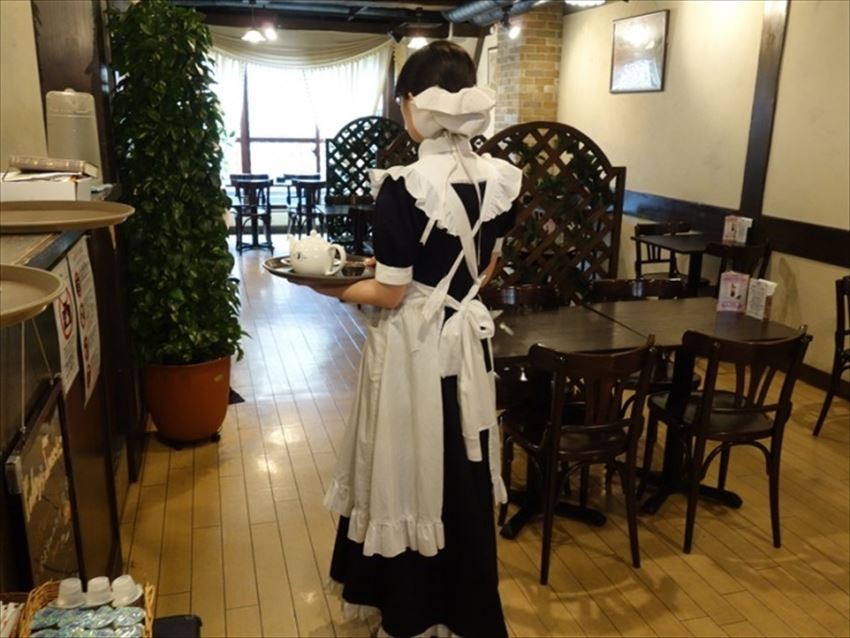 The interior of "Cure Maid Café" is chic designed and the staffs who wear long length maid's clothes just blend in naturally.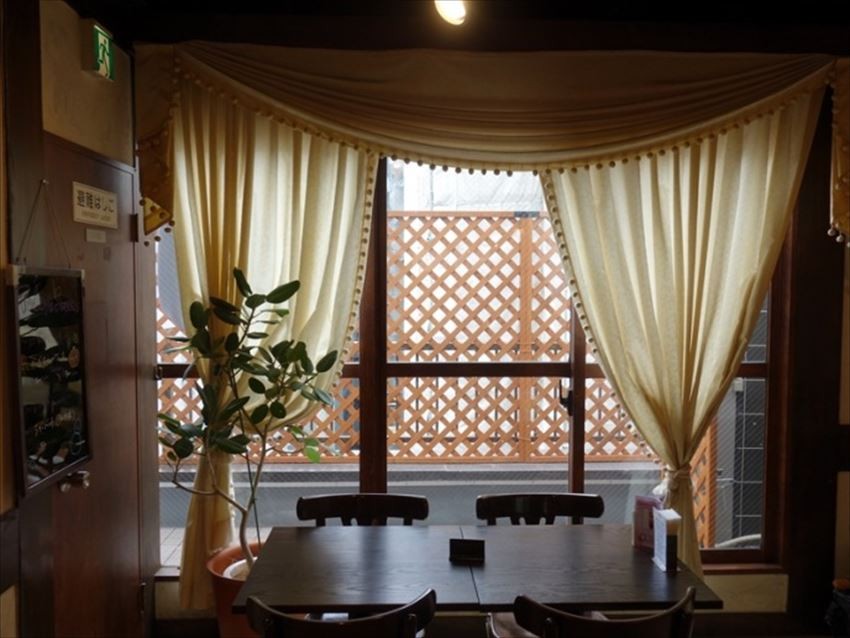 And!
It serves the best tea in Akihabara…?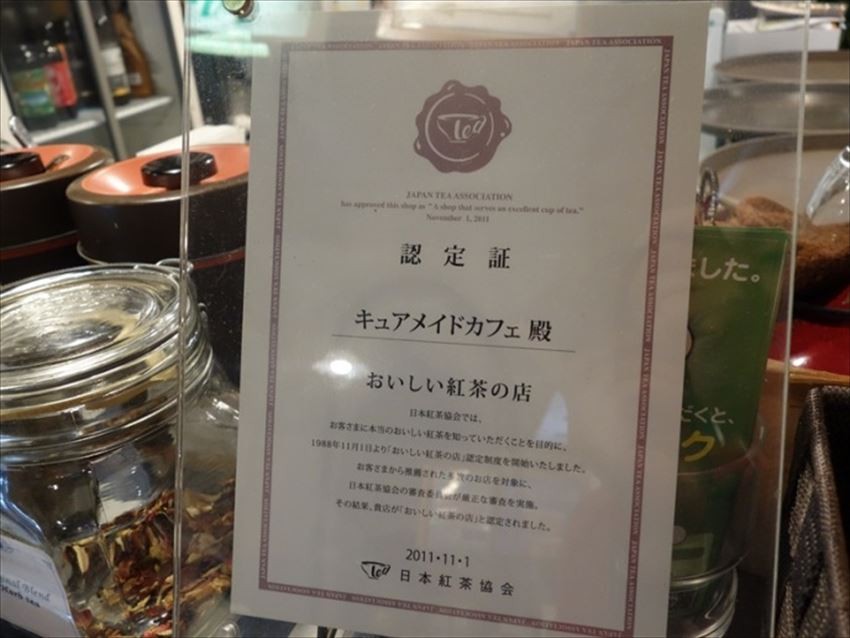 Here's the evidence, a certificate from the "Japan Tea Association".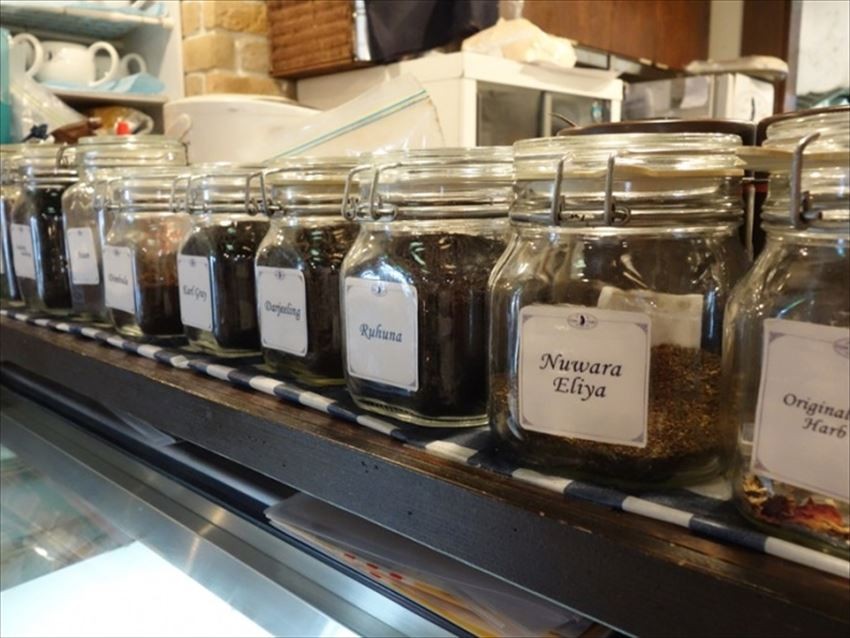 That means, if you want to enjoy an elegant tea time in Akihabara, then "Cure Maid Café" is the place that you must go.
"Cure Maid Café"
Address: Tokyo-to Chiyoda-ku Sotokanda 3-15-5 Geestore Akiba 6F

Opening hours: 11:00~20:00 (~22:00 on Friday, Saturday; and ~19:00 on Sunday)

Closed: Irregular (refer to official website)

World's best maid café "@home café"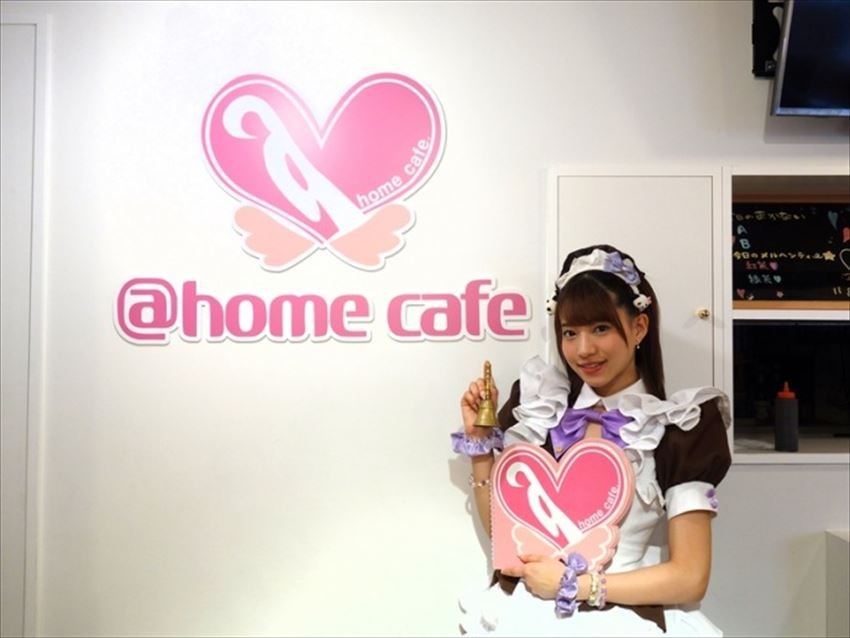 Which shop to go to if you want to experience the "Moe", in other words, the entertaining element, in Akihabara?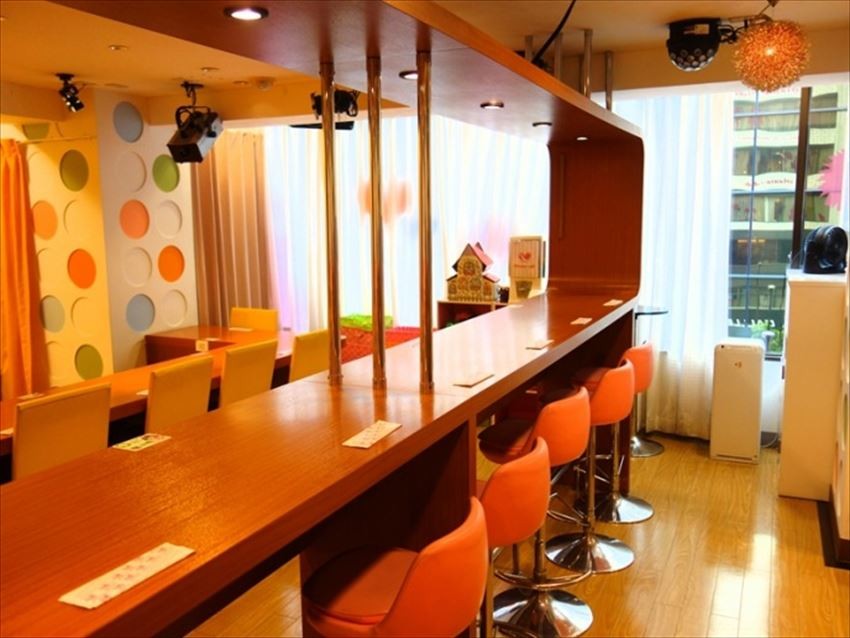 Don't hesitate, the best would be to visit "@home café", the No.1 largest in Akihabara.
Being the No.1 in Akihabara, in fact it also means "World's No.1" maid café. This is the best place for your first maid café visit.
On "@home café" official website, the manual-like "For the first timer to maid café", drawn in a comic format, is very easy to read. It is good to read this before your visit. 
"@home café" guide comic page >> http://www.cafe-athome.com/about01/
Super Premium Maid? What is this?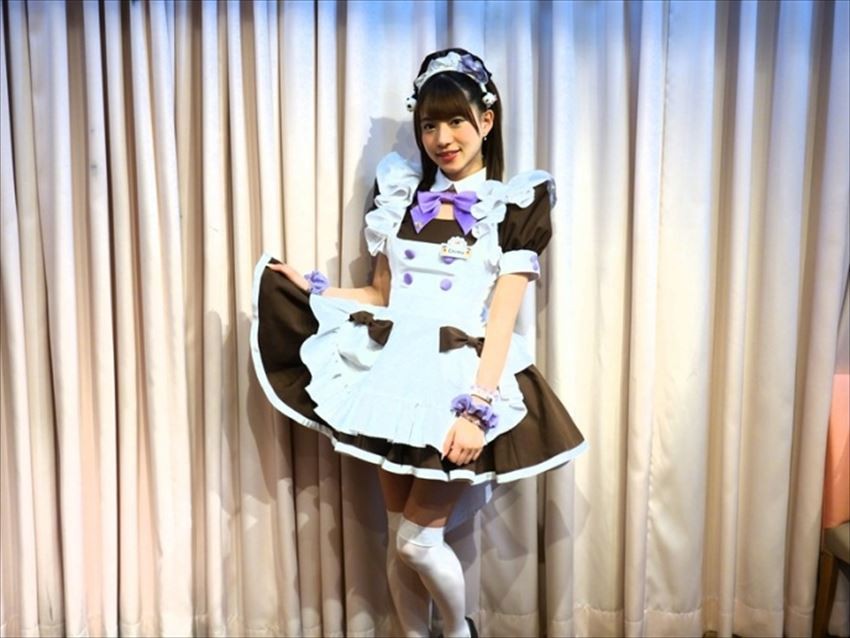 It is difficult to define what makes "@home café" the world's no. 1, but the existence of the "Super Premium Maid" could be one element that contributes to this.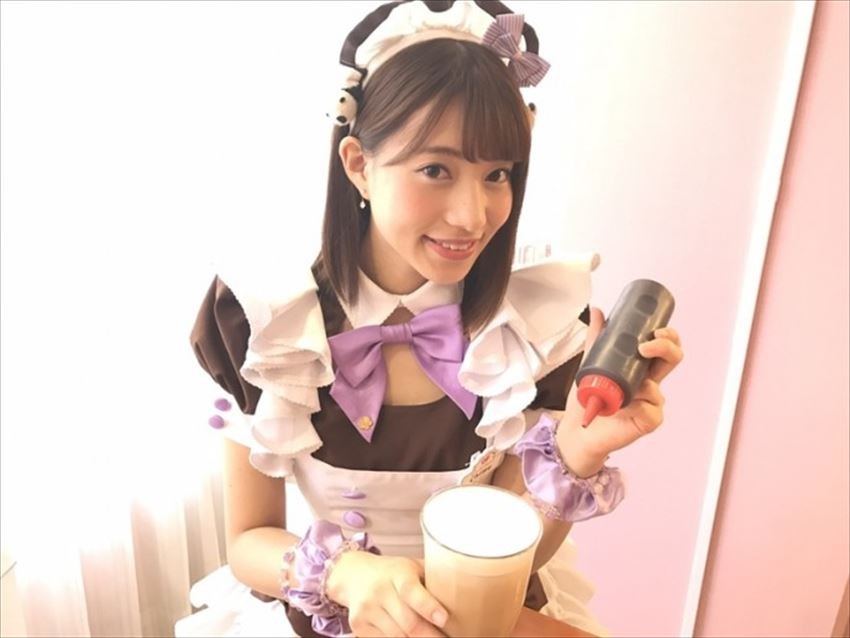 Over 250 maids are working in "@home café", but it is extremely rare case to become the "Super Premium Maid". 。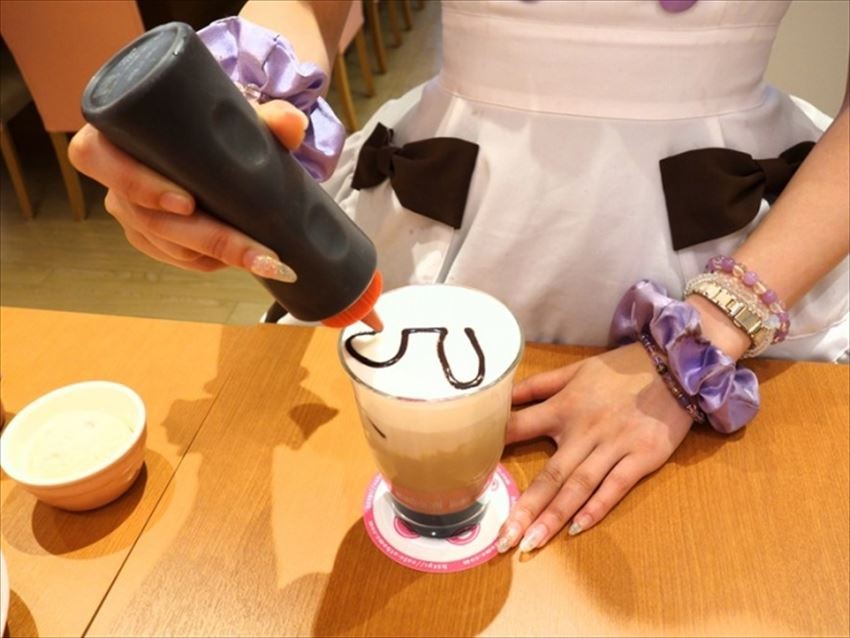 Not only beauty, they are doing very excellent works, that's why they can be called the "Queen of Maid".
"Moe Moe Pink Curry"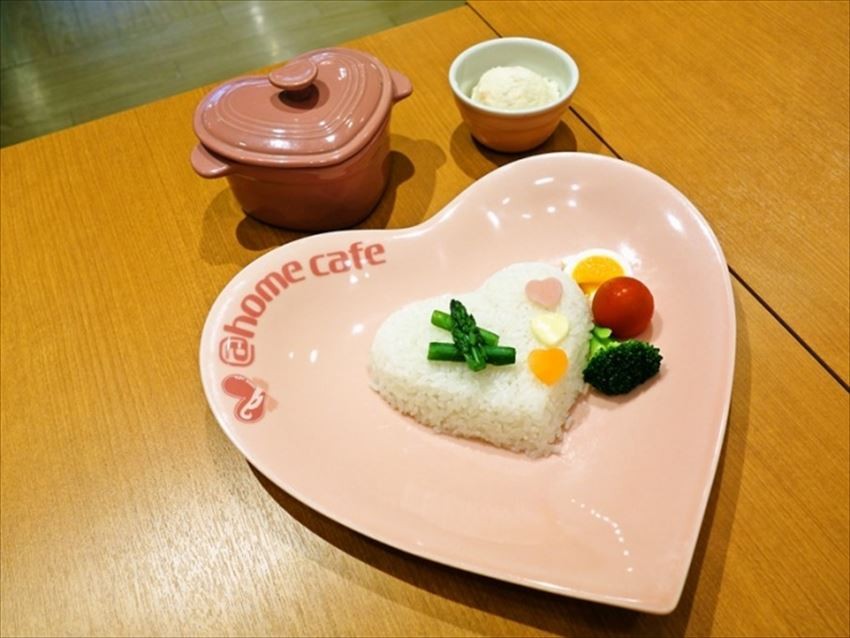 This curry which they serve is 100 times more delicious after applying the "magic".
(The look of the curry after "magic" is a secret)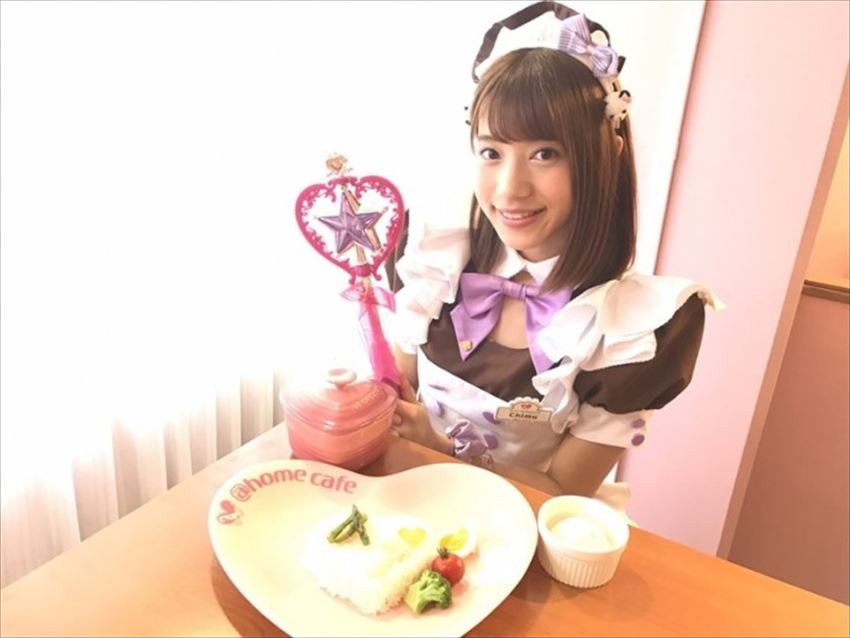 "@home café" Main Shop
Address: Tokyo-to Chiyoda-ku Sotokanda 1-11-4 Mitsuwa Building 4F~7F

Opening hours: 11:00~22:00 (Open at 10:00 on Sat, Sun, Public holidays)

Closed: Irregular (Refer to official site)

Military Concept Café "Trigger Happy"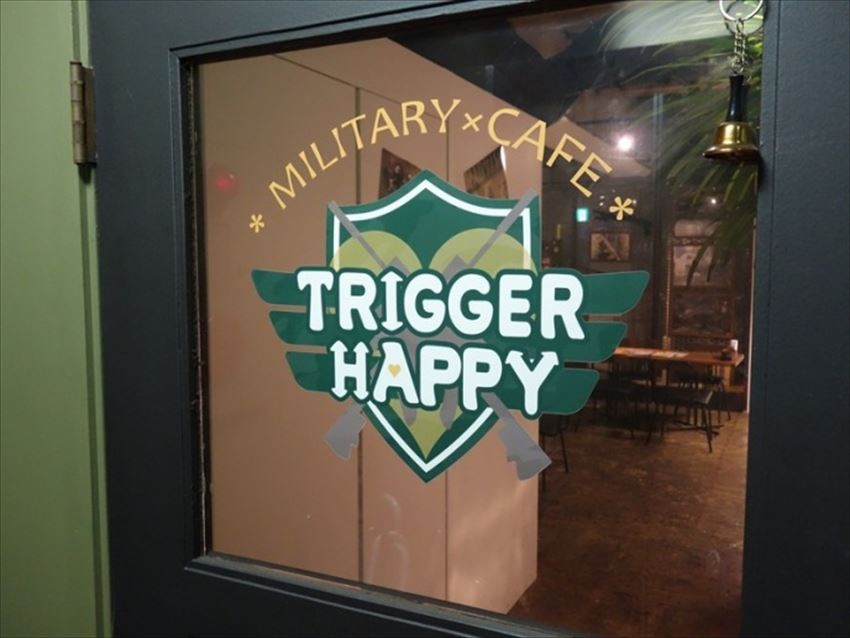 Recently, not only maid cafés, many "concept cafés" with different themes can be seen in Akihabara.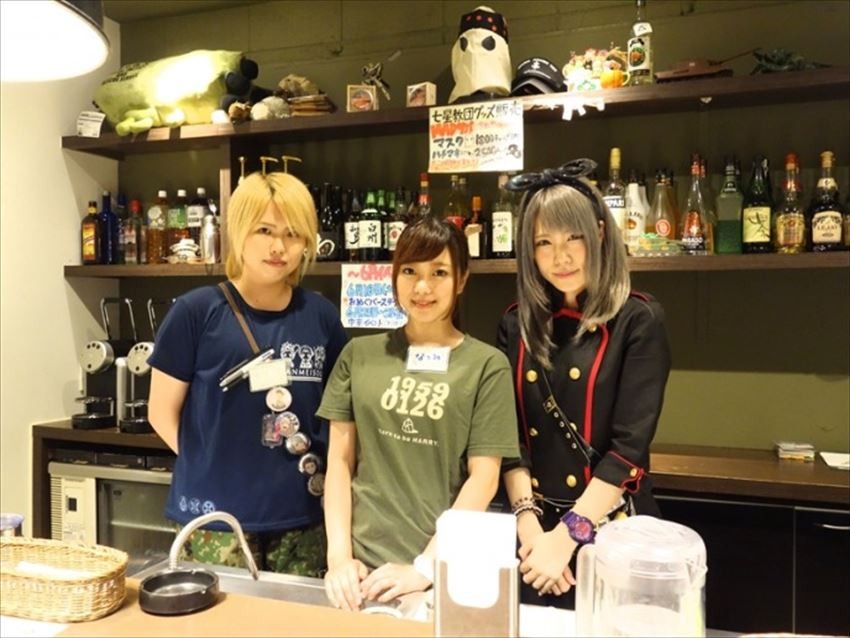 And here, the "Trigger Cage" is a café and pub with the theme of "military".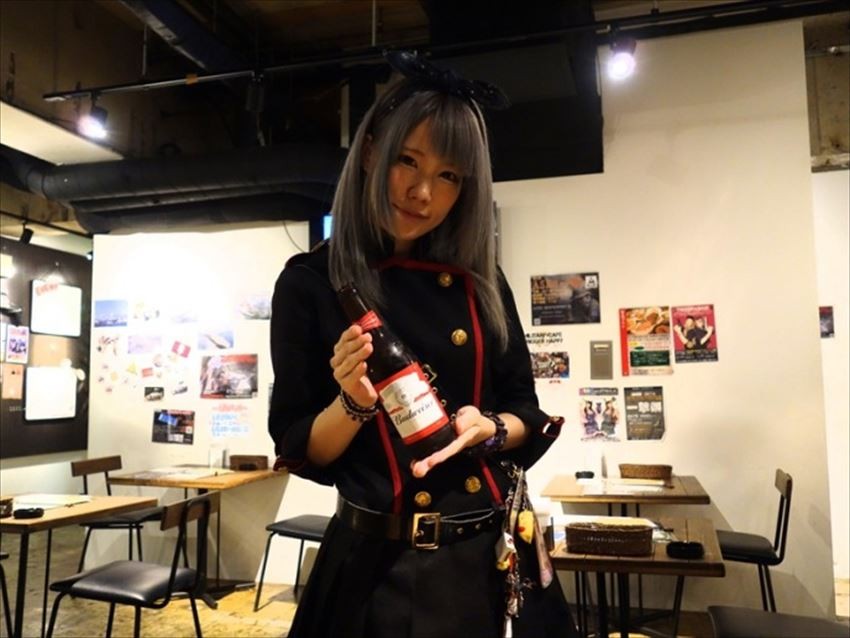 There is a shooting range in the shop!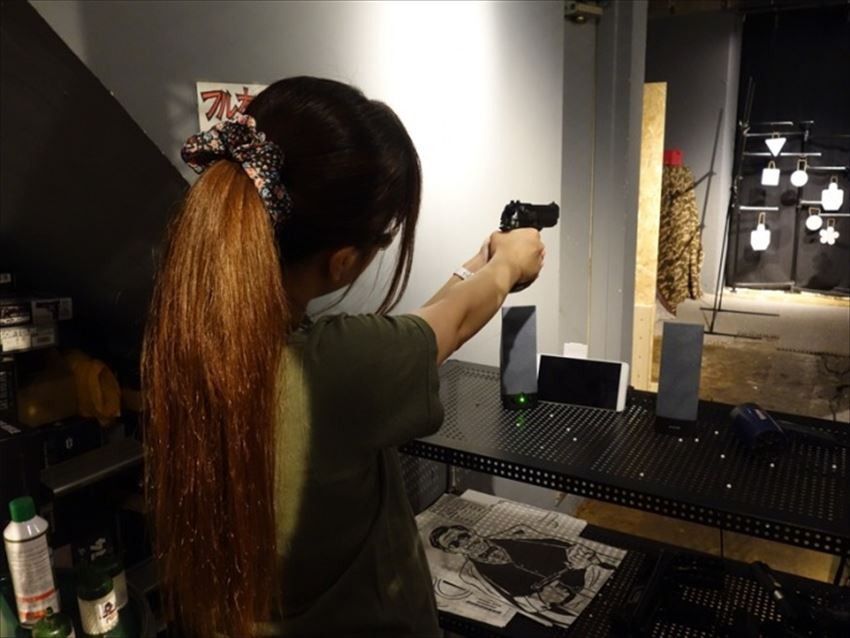 The café, equipped with the shooting range, is good news for those who lives in the city center, as now to play shooting using air guns in parks seems to be weird.
You can even have the battle food of Self Defense Force!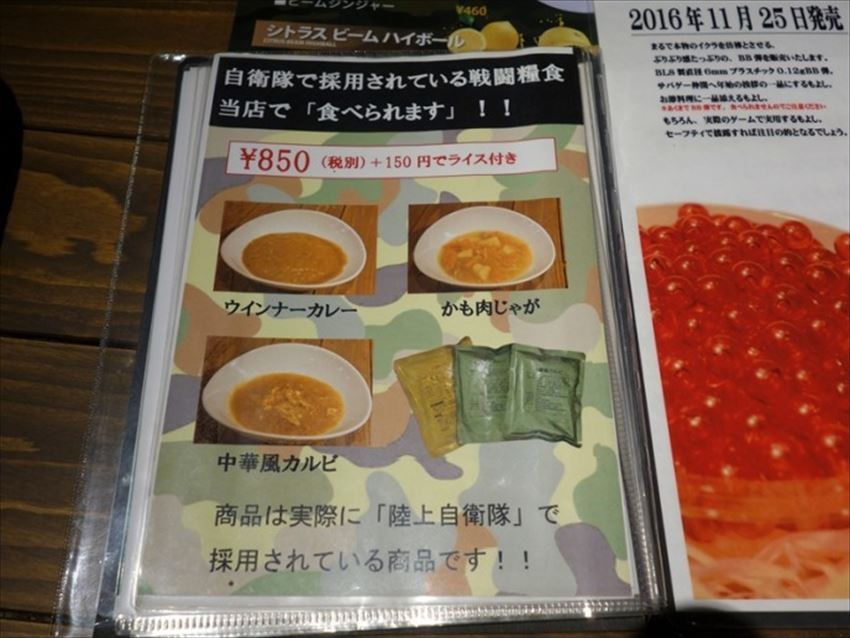 While omelet rice is the classic meal in maid café, in "Trigger Happy", as the emphasis is military, our recommendation is the "Battle Food" (850 yen).
There are three dishes available, "wiener sausage curry", "duck meat and potato stew" and "Chinese style kalbi". An optional rice is available at 150yen.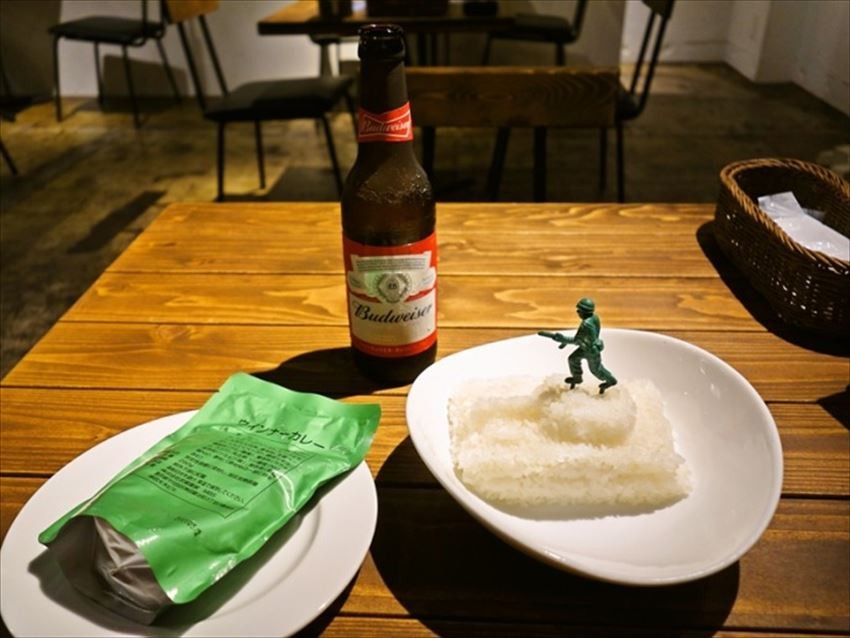 Do pay a visit to "Trigger Happy" and have a try on the real battle food.
"Trigger Happy"
Address: Tokyo-to Chiyoda-ku Sotokanda 5-2-7 B1F

Opening hours: 11:30~14:00 18:00~22:30 (15:00~22:30 on Sat, Sun, Public holidays)

Closed: N/A

Underground idols are not to be missed in Akihabara!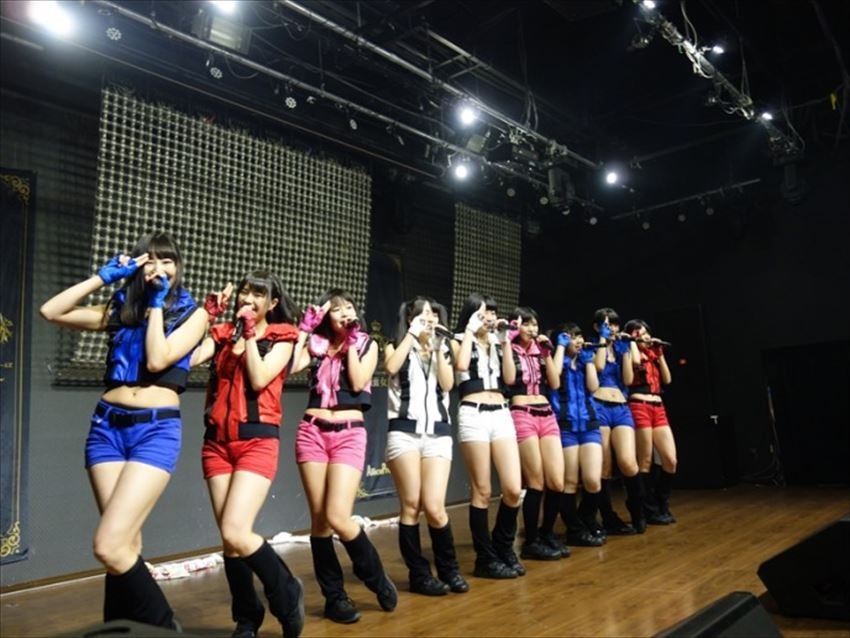 Now the major, Japan's national idols "AKB48" started from the 8th floor of Don Quijote building, and in a sense, can be called the origin of "Underground Idols". (Though it is more related to Mr. Akimoto Yasushi).
Then, it went completely to become the major, and it has now become very difficult to get a ticket for the theater performances in Akihabara. 
Eh, there is free performances on weekends and public holidays…?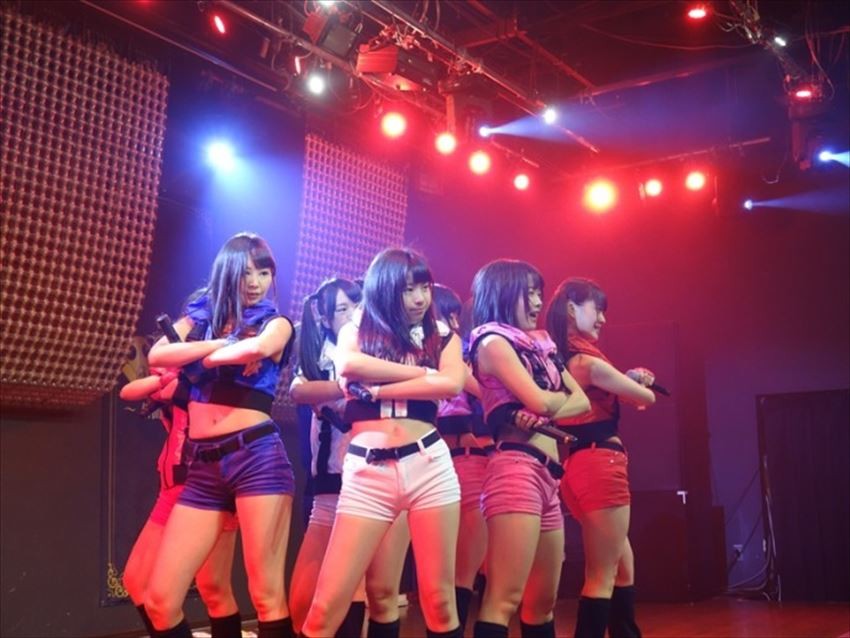 "Hmm…to pay money for a live performance of some idols that I don't even know…?" 

A piece of good news to you: free performances of Kamen Joshi (Masked Girls) at the P.A.R.M.S theater during weekends and public holidays, from 15:00 to 16:10.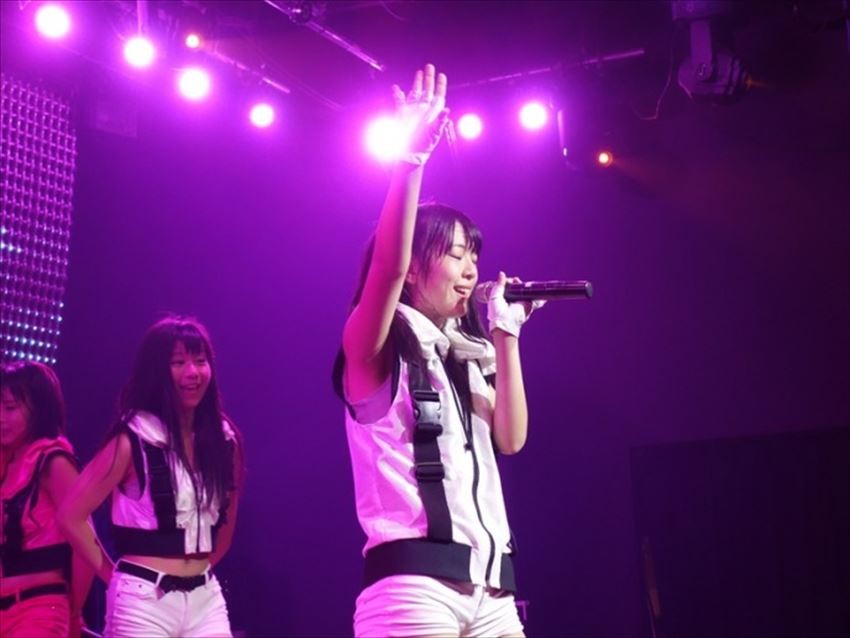 Underground idols, they are surprisingly additive!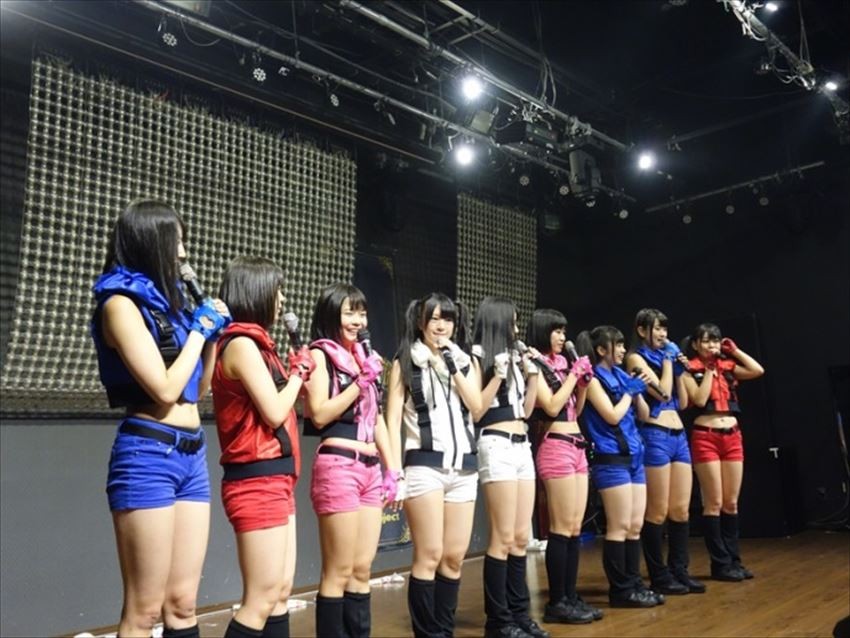 Even though it is "free performance", let's watch at least one time the live performance of the underground idols if you have chance to go to Akihabara.

"P.A.R.M.S" (Kamen Joshi Theater)
Address: Tokyo-to Chiyoda-ku SotoKanda 1-1-10 7F

Opening hours: Please refer to Kamen Joshi official website

Closed: No (There are lives daily)

URL:http://www.alice-project.biz/
Akihabara, such amazing!!
With the many concept stores, maid cafes and underground idols, Akihabara is full of unlimited fun!
Please, step into the Akihabara cultures and explore a new world. 
This article is originally from Japanese Short Trip Information Website "SPOT" and we edited it for FUN! JAPAN.
"SPOT" provides information about spots recommended by the writers who are living in the area or who have a lot of knowledge about the spot.
If you want to read more articles on SPOT, then please check here! >>>https://travel.spot-app.jp/
[Survey] Traveling to Japan