5 Surprising Yakitori Restaurants in Shibuya's Alley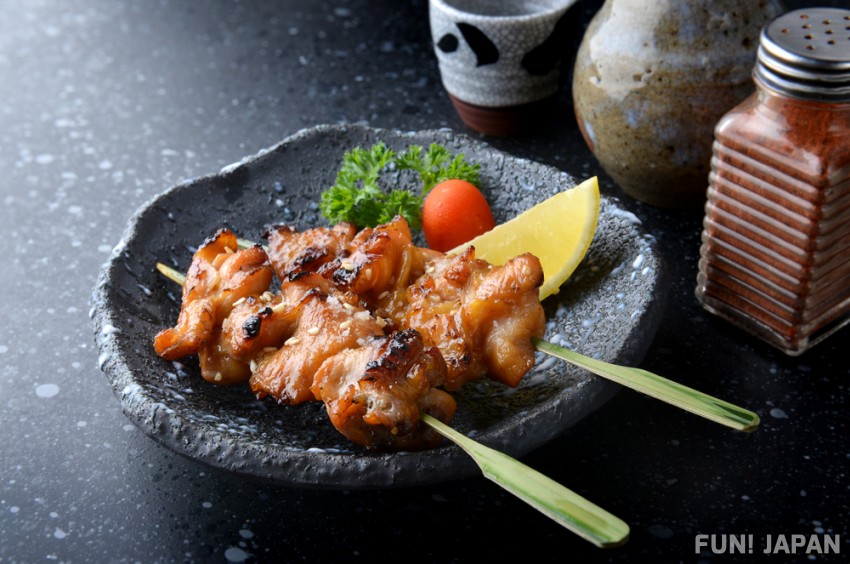 Yakitori literally means "Japanese grilled chicken skewers". In Shibuya, there are lots of narrow alleys lined with an abundance of shops and restaurants. Maybe you find it difficult to locate a good one? Thus, we will introduce 5 recommended yakitori shops in this article. Mark them down and check it out in your next trip to Tokyo!
Toritamura, A Yakitori Restaurant With Over 40 Years of History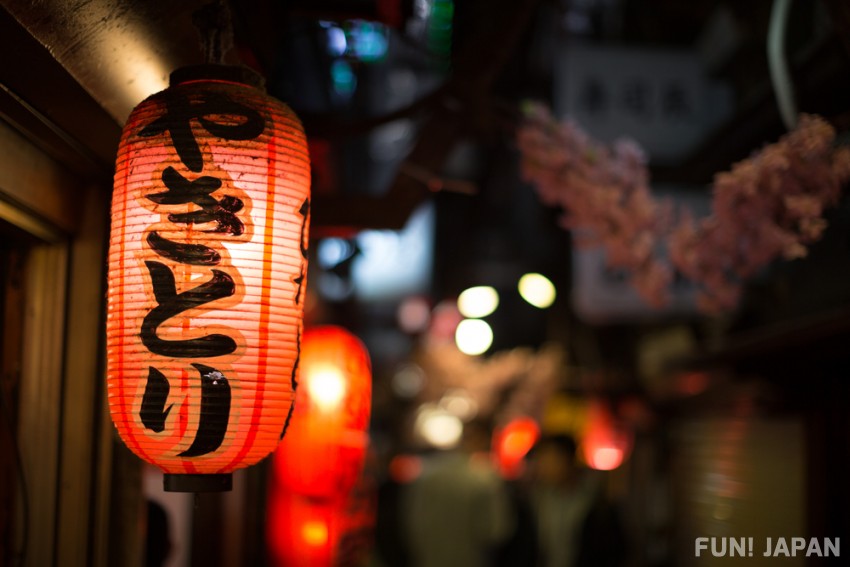 Toritamura is a yakitori shop which has been using its traditional, delicate sauce, which has a subtle flavor since its opening in 1974. The sauce is made from two types of miso and is the feature of this shop, so do not miss it when you try the yakitori here. Every day, the shop skewers fresh chicken and grills the yakitori over a high-temperature charcoal fire, making the meat juicier. There are not many food choices in the menu because the shop specializes in yakitori. You can taste authentic yakitori that is made by a traditional cooking method with the stores dedicated sauce. The Shibuya shop has counter seats, table seats and even a Japanese-style room with a foot rest floor.
Spot Information
Shop name: Toritamura (渋谷鳥田むら)
Address: B1F Ohno Building, 3-18-8 Shibuya, Shibuya-ku, Tokyo
Access: 2 minutes walking distance from Shibuya Station
Business hours:

Monday-Wednesday: 16:00-24:00
Thursday-Friday: 16:00-27:00
Saturday: 15:00-27:00
Sunday and Public Holidays: 15:00-24:00 
Sagoemon in Shibuya - Taste a Rare Part of Chicken at Reasonable Prices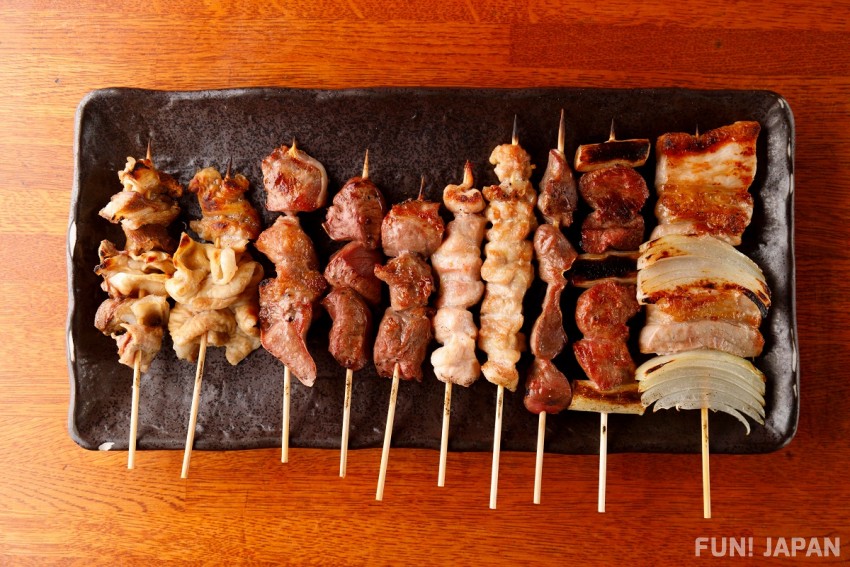 Sagoemon, a popular Yakitori shop in Shibuya, attracts many locals and foreign travelers. It is famous for its good value for money because you can order yakitori for only 100 yen each! On the menu there are many choices of meat skewers including chicken, pork and beef all of which are grilled using high quality charcoal. Additionally, you can order rare parts of chicken which are not commonly found in other shops, such as white liver, esophagus, kidney and heart. Even though the price is low, the taste is great. The shop is highly rated by the customers and they commented that the meat is delicious at reasonable prices. Moreover, the shop uses black color as its base for the interior and is designed in a modern Japanese style. The elegant atmosphere can provide a relaxing place for customers to enjoy their meals.
Spot Information
Shop name: Sagoemon (佐五右衛門)
Address: 4F Dogenzaka Center Building, 2-29-8 Dogenzaka, Shibuya-ku, Tokyo
Access: 3 minutes from Shibuya station
Business hours:

Monday-Friday: 11:30-14:30 (L.O.14:00) and 17:30-23:30 (L.O.22:30)
Saturday, Sunday & Public Holidays: 17:00-23:00 (L.O. 22:30)
Bistro Gokigendori - Fashionable Atmosphere and Unique Seating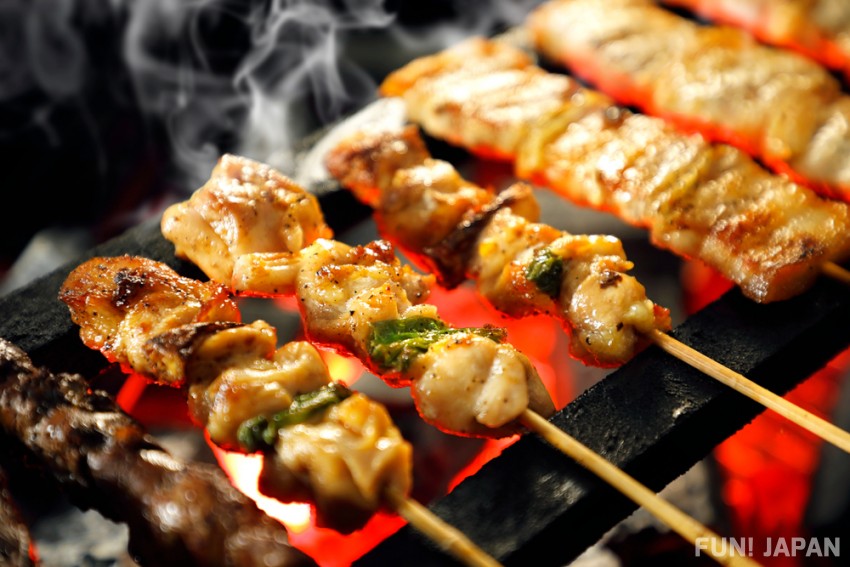 Bistro Gokigendori is a yakitori shop that provides charcoal-grilled chicken skewers made from fresh Japanese chicken with a homemade sauce. You can also mix & match wine with the dishes, increasing the flavor of both. Normally, the image of a Yakitori restaurant is nothing more than the Izakayas found in Japan, however, Gokigendori has a fashionable interior design with a good atmosphere which is perfectly suitable for couples dating or girls talk. Besides this, the shop has a loft space with tatami mats which can accommodate 4 to 8 people. It acts like a private room that fits a group of people.
Spot Information
Shop name: bistro Gokigendori (Shibuya Main Storeビストロゴキゲン鳥 渋谷本社店)
Address: 1&2F 1-17-7, Dogenzaka, Shibuya-ku, Tokyo
Access: 6 minutes walking distance from Shibuya Station

Opening hours: Weekdays 15:00-22:00 (L.O. 21:00)
Holidays: Saturdays and Sundays
Enya in Shibuya Niku Yokocho, an Alley with 28 Meat Restaurants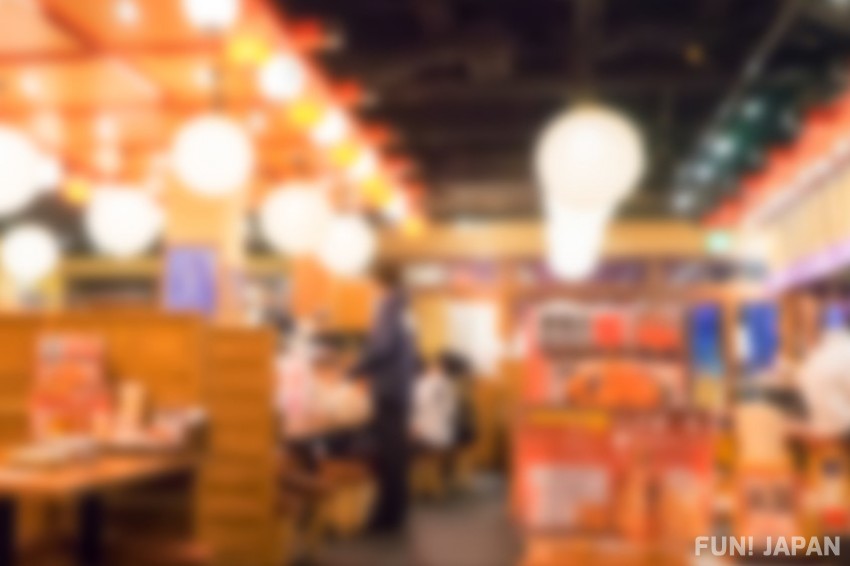 Shibuya Niku Yokochi is a place where 28 meat-themed restaurants gather to provide different meat dishes. It aims to provide a place for people to get close to each other, so you can enjoy the friendly and nostalgic atmosphere of the Showa era. Among the different restaurants, Enya is a yakitori shop offering superb meat skewers with a rearranged feel of traditional yakitori. Thanks to the cozy environment, it is recommended to visit and experience the old Japanese dining style.
Spot Information
Shop name: Enya in Shibuya Niku Yokocho (えん家 渋谷肉横丁店)
Address: No. 10, 2F Chitose Building, 13-8 Udagawa-cho, Shibuya-ku, Tokyo
Access: 5 minutes walking distance from Shibuya Station
Business Hours: 17:00-Midnight
Raku Raku Shibuya Shop, All-you-can-eat Course Only Costs 1,980 yen?!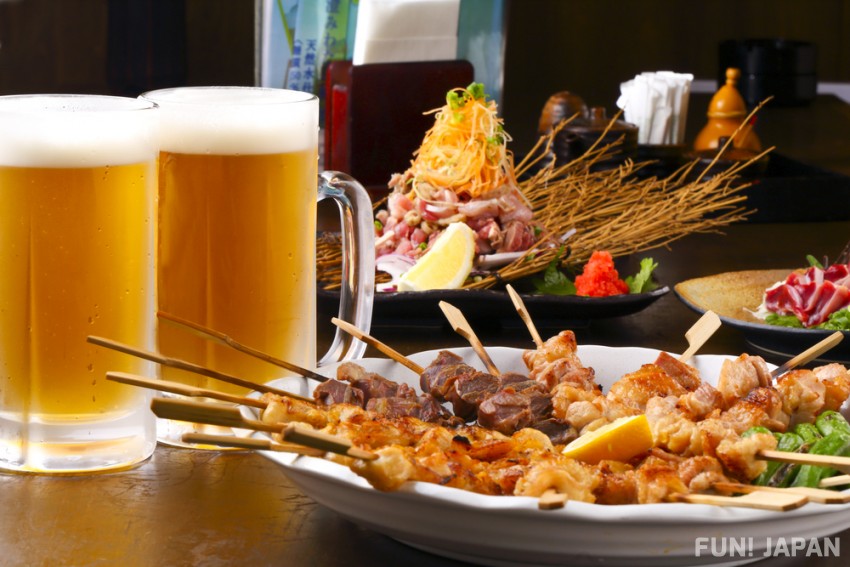 If you want to eat a lot of yakitori at reasonable price, Raku Raku Yakitori shop is perfect for you. It offers 2 hour and 3 hour all-you-can-eat courses. Surprisingly, the 2-hour course only costs 1,980 yen! You can freely choose from 65 different types of dishes including salad, appetizers, fried food, both chicken and pork charcoal-grilled skewers as well as desserts. Try this if you like to eat different dishes!
Spot Information
Shop name: Raku Raku Shibuya Shop (楽楽 渋谷店)
Address: 3F MM Building, 2-28-2 Dogenzaka, Shibuya-ku, Tokyo
Access: 5 minutes walking distance from Shibuya Station
Business Hours: 11:30-05:00 (Reservation required at 11:30-15:00 and after 24:00)
※Due to coronavirus (COVID-19), some of the facilities may be temporarily closed or have different hours from the hours stated here.

[Survey] Traveling to Japan
Recommend