Japanese Halloween: Massive Costume Parade in City Center
Halloween is a celebration that has become popular all over the world since the 1990s, and Japan is no exception. This Celtic folk tradition had its origins in welcoming the souls of the dead returning to their homes and appeasing the spirits has evolved into a costume fiesta. The Japanese LOVE celebrating festivals. Whether it is a local or a foreign custom, everything is a good excuse to make an event such as  Valentine's Day, Christmas and so on. 
But in a country with a religious tradition of Buddhism and Shinto, these cultural appropriations are just occasions to go out and have fun.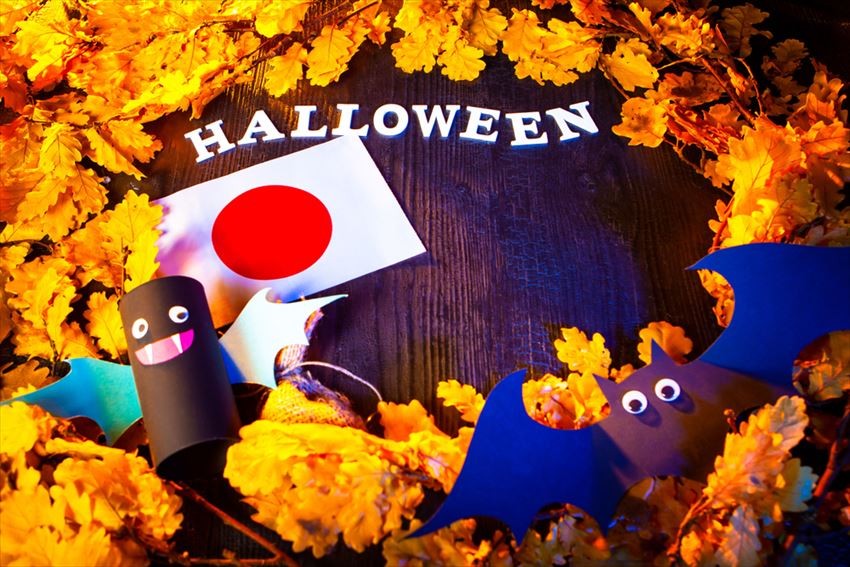 Halloween has gained in popularity over the years, especially since the 2000s. From as early as August, it is impossible to ignore the decorations, costumes, and other Halloween-themed products such as Jack o'Lantern-branded desserts or pumpkin-flavored candies sold almost everywhere. The most notable example of this is probably the Halloween section in 100-yen shops.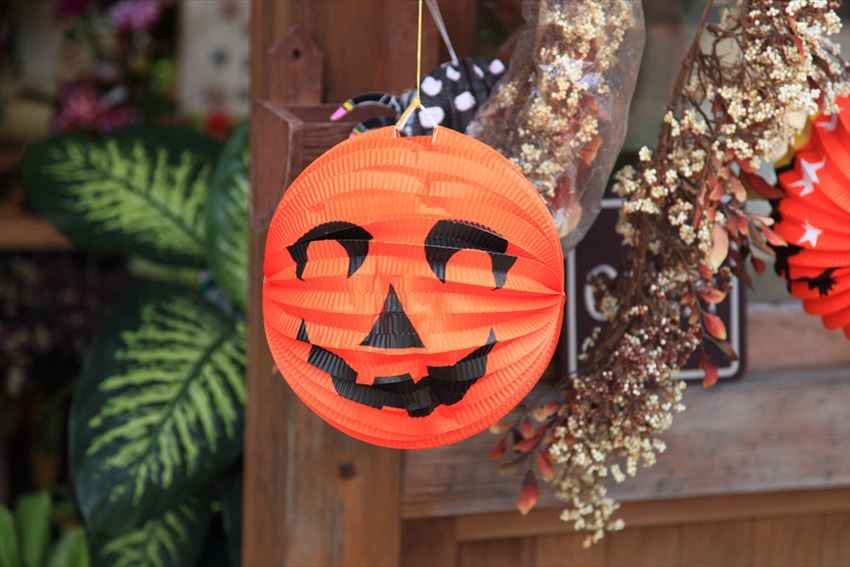 There are many places which hold Halloween celebrations, but we recommend two with the biggest crowds and most hype: Kawasaki City and Tokyo's Shibuya district.
Kawasaki Halloween Event: The Largest in Japan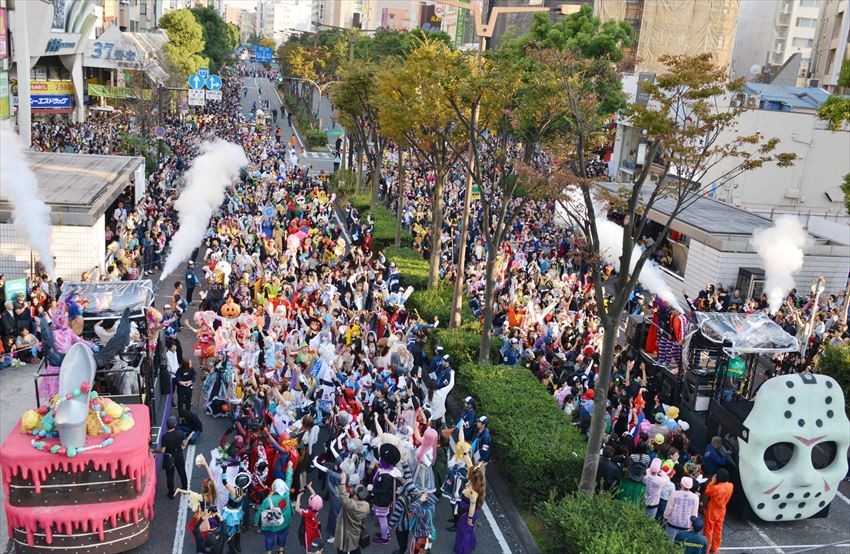 To participate, you have to buy a ticket online to be a member of the marche. It costs 1000 yen, including the right to compete in the costume contest and a free access to the after-party!Up to 2000 participants can join this huge procession but if you want to be one of them, you'll have to be quick as the ticket sells fast. In the beginning of October more than half of the tickets will be taken. But do not worry if you cannot secure a ticket as you can still come to Kawasaki and enjoy watching the parade featuring 2,000 costume artists for free.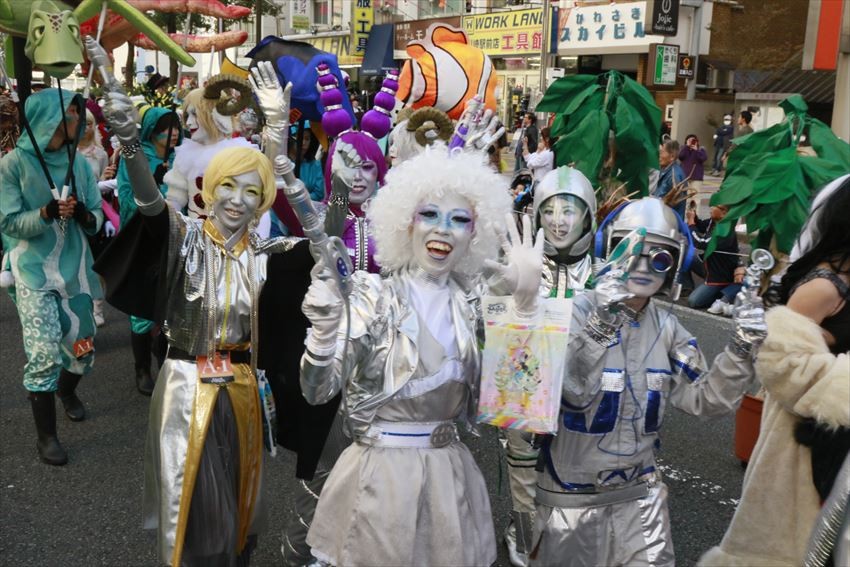 Indeed, I use the term "artists" because some are seasoned amateur or even professionals. The Japanese imagination and dedication to costume making is beyond imagination. Do experience the event if you are in Japan during Halloween!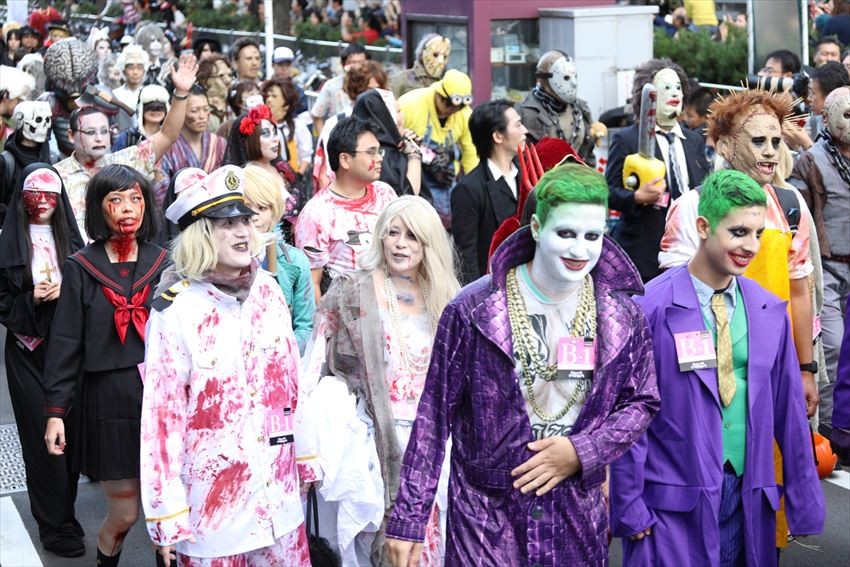 Event Information

Event: Kawasaki Halloween 2019
Date: 1st-31st October
Date of Parade: 27th October 2019 (14:30~16:00)
Location: The area of around Kawasaki station
Access: JR Kawasaki Station or Keikyu Line Keikyu Kawasaki Station
The Night Is Still Young! Shibuya Scramble Crossing Taken Over by Festive Halloween Mood 
Shibuya's Halloween event is unofficial and less organized, but no less fun! Here there is no "Trick-or-Treating" because most of the people are adults wearing costumes and enjoying their night. The action takes place in Shibuya Center Gai alley and the surrounding streets. Rather than a parade, it is more of a "huge river flowing with people in costumes".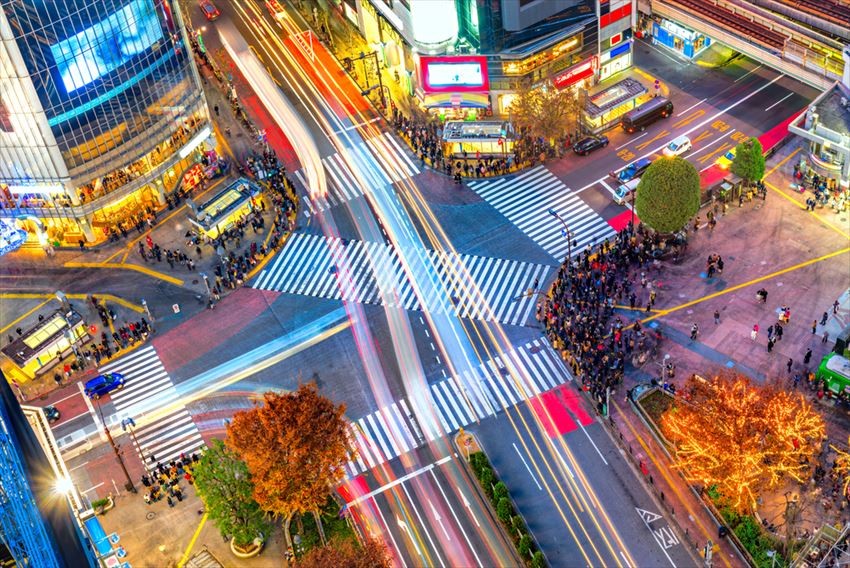 When the party is in full swing, you can barely walk due to the crowd but it does not kill the hype. People are cheering at each other and taking photos even though they have never met before. It is a perfect occasion to encounter Japanese locals or just to have fun. You might be astonished by the ingenuity and effort they put into dressing up.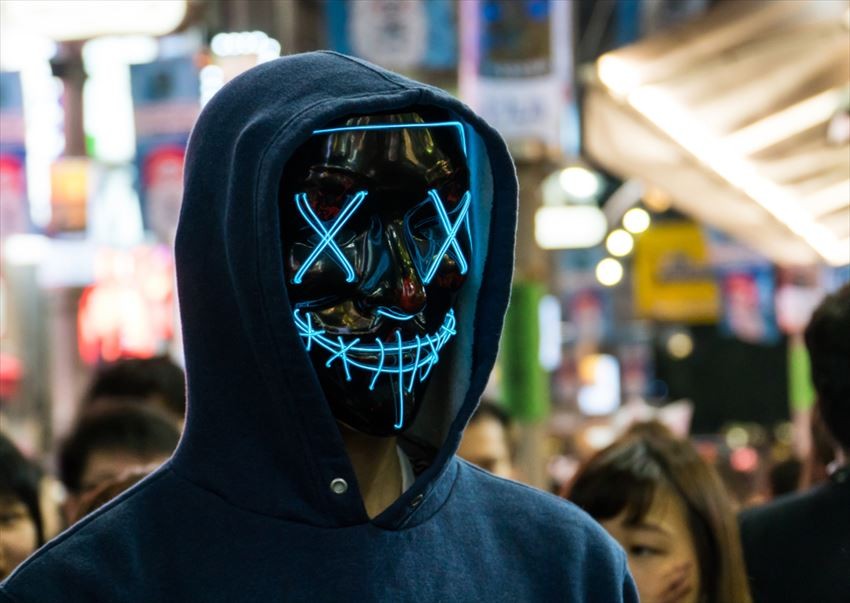 Some people even team up to recreate famous fictional characters known as a group, like the characters from the One Piece manga series or Avengers. The funniest thing is probably when rivals come across each other and start some epic "combat". Fortunately, this is just for fun. No one wants to see a confrontation between Batman and 孫悟空 or the Monkey King, especially since we all know who would be the winner.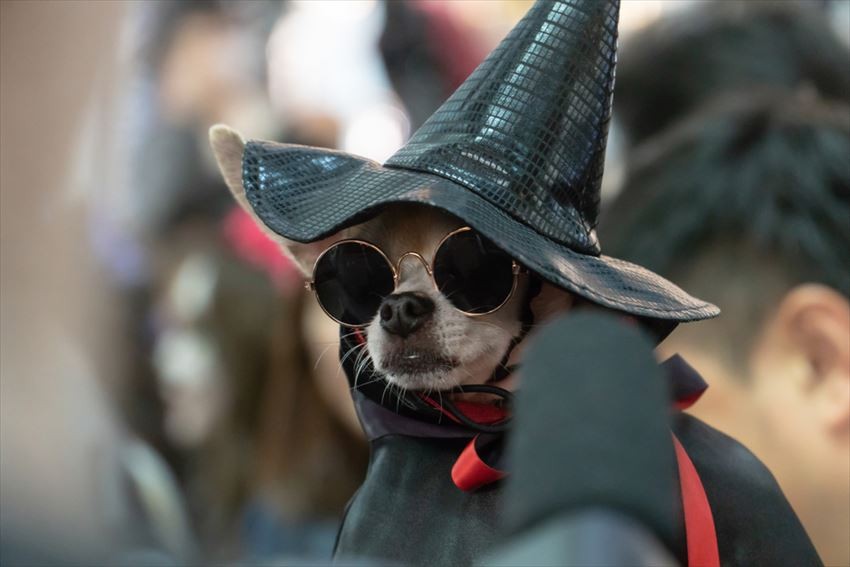 About Shibuya Halloween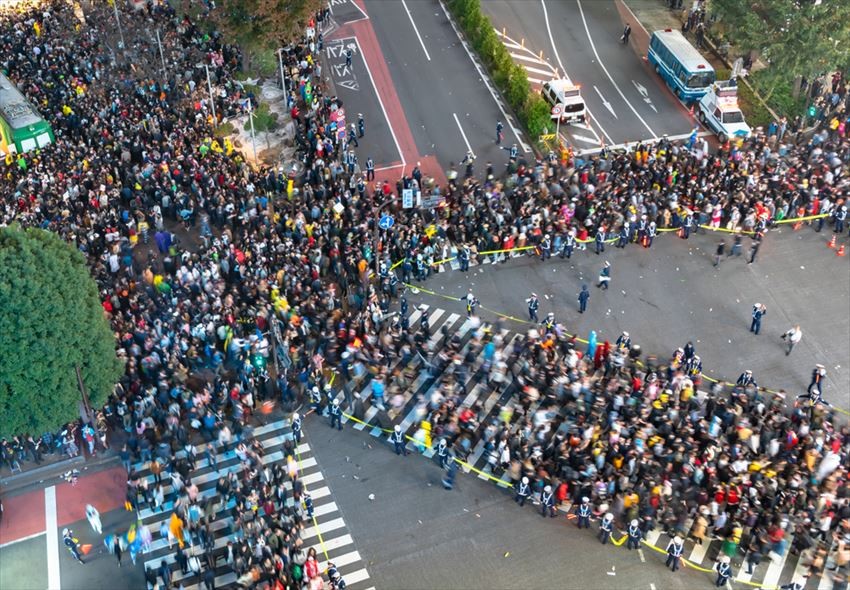 The day before the Halloween celebration, traffic is managed while the roads are being set up to become a "pedestrian paradise" without cars. On 31st October, a huge crowd of people in costumes gathers around Shibuya Station area and floods the famous Shibuya scramble crossing and Shibuya Center Gai. While immersing yourself in the festive mood of Japanese Halloween, be careful not to get into trouble!

When it comes to Halloween, we usually don't think about Asian countries. Whereas in the United States, this time is a family occasion, in Japan it has been dramatically re-invented. Even if most of the participants are adults, the Japanese way of partying retains a light-hearted and juvenile mindset, so anyone can fit in! If you ever come to Japan during this period do not miss the opportunity to enjoy this special and peculiar event!
[Survey] Traveling to Japan
Recommend