Tottori Blessed with Nature of the Sea and Mountains with the Largest Tottori Sand Dunes in Japan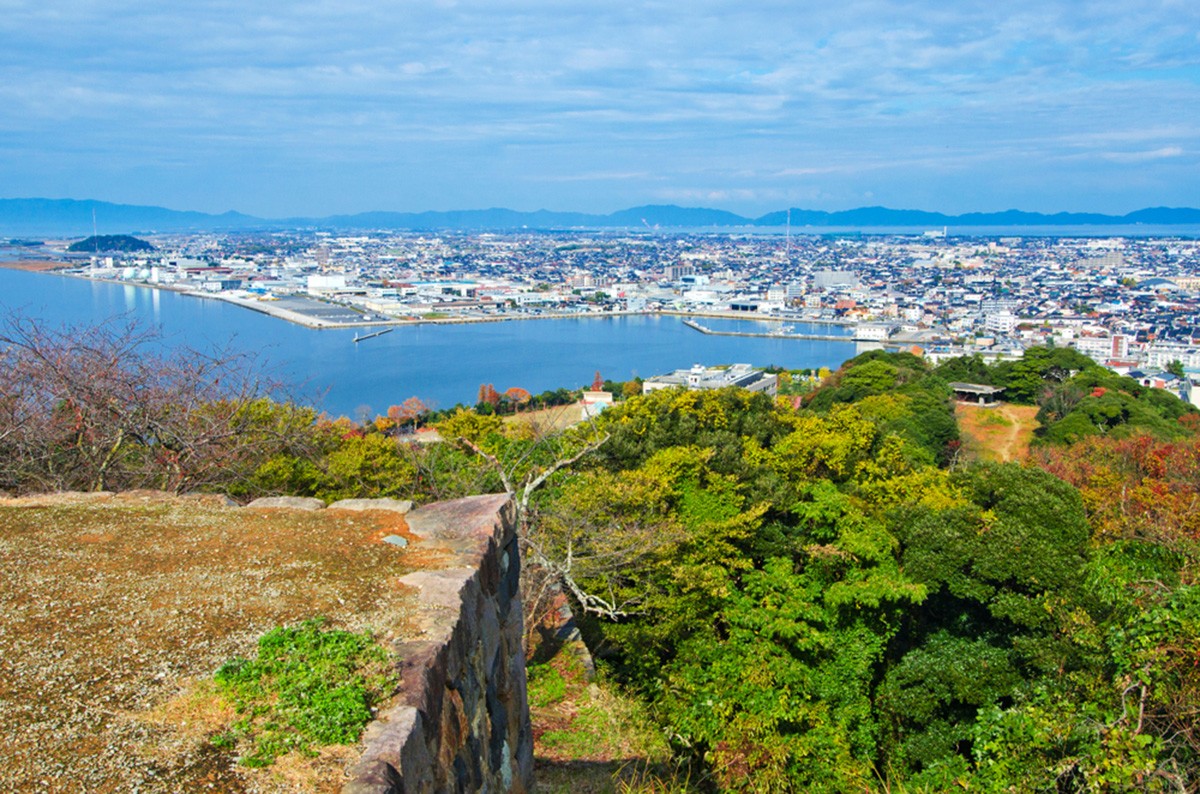 Tottori is a nature-rich area with the sea and mountains in the northeastern part of the Chugoku Region in Japan. There are many tourist spots, hot springs and gourmets produced by nature.
About Tottori Prefecture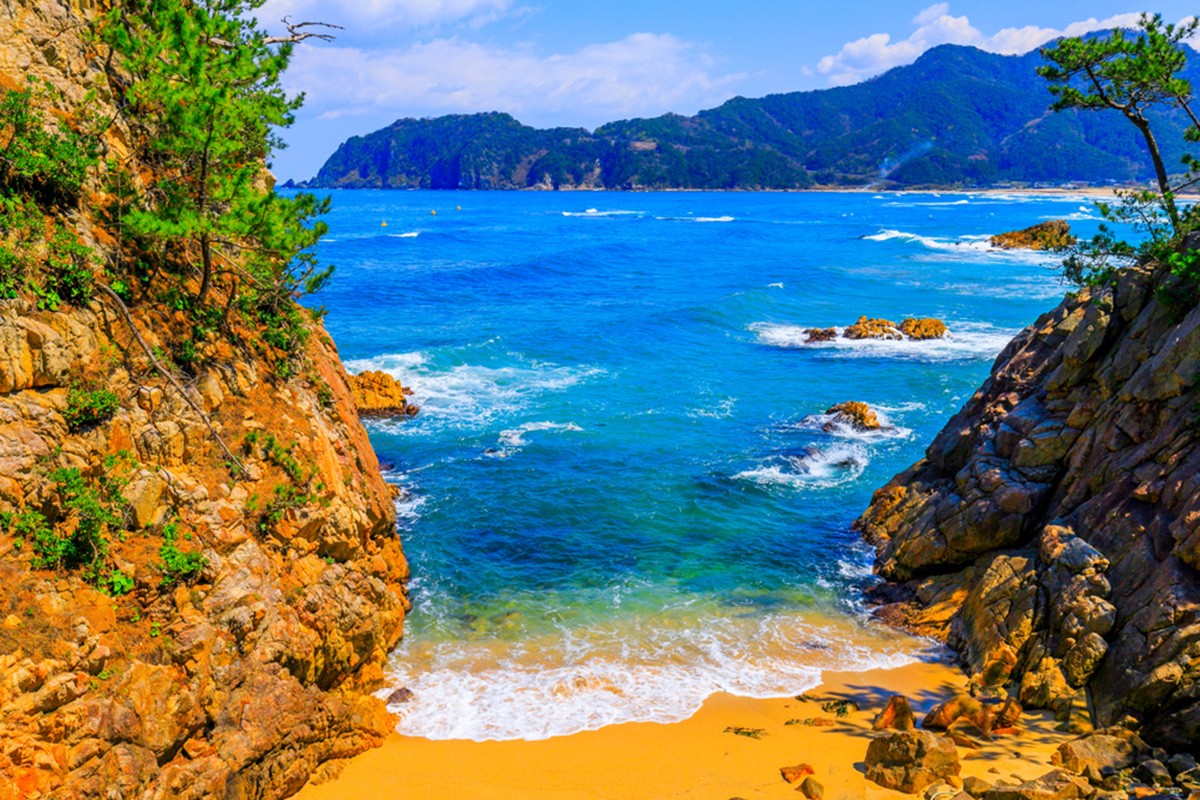 Tottori Prefecture is thin east to west, with a coastline facing the Sea of Japan on the north and mountains including the famous peak "Daisen" located in the south. The tourist area is roughly divided into three areas: Tottori and Yazu Area, Central Area, Yonago and Oyama Area. In addition, there are 10 hot spring spots in Tottori, which are scattered across each area.

Weather and Tourist Season of Tottori
Tottori is a relatively warm area, with many sunny days, especially from spring to autumn. If you want to sightsee Tottori comfortably, the spring and autumn seasons are recommended.
Highlights and Things to do at Tottori
Tottori's attractions vary greatly depending on the area. We will introduce recommended tourist spots in each area at this time.

Tottori Yazu Area with Interesting Seaside Spots such as "Tottori Sand Dunes" and Tottori Beaches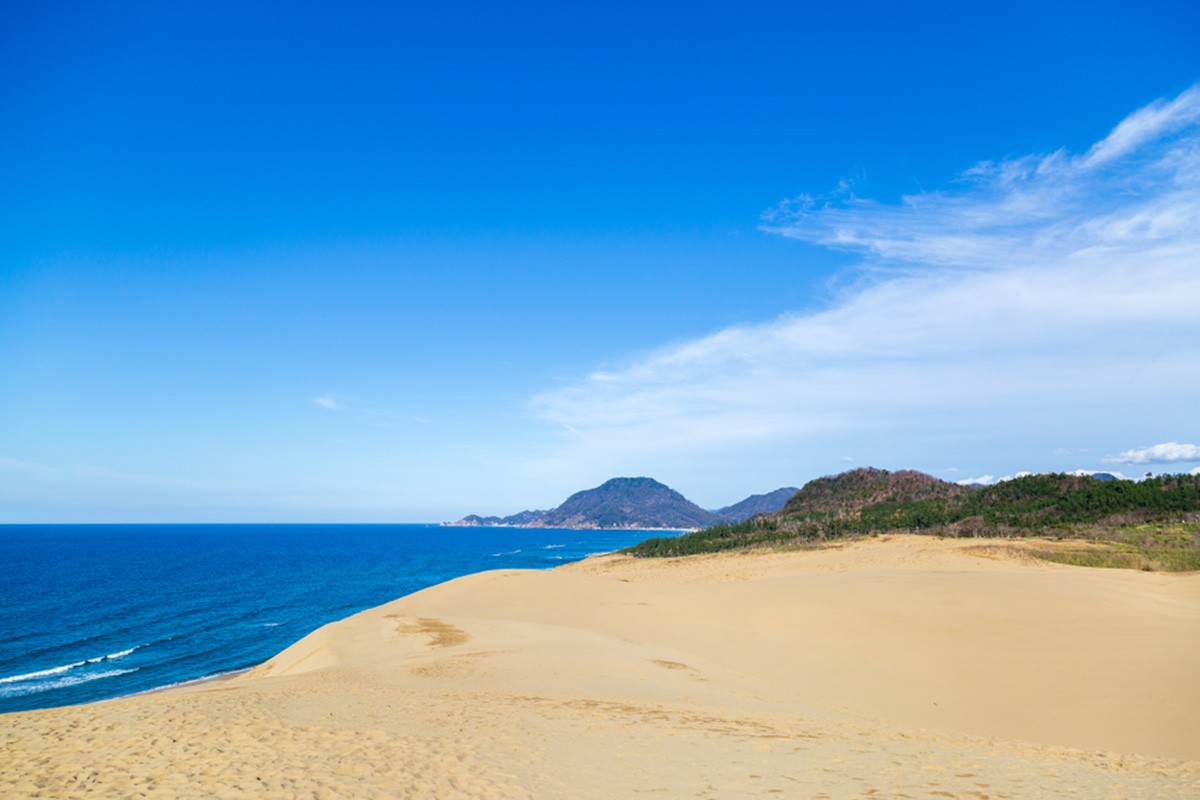 In the Tottori and Yazu area, popular spots such as Tottori Sand Dunes and Uradome Coast are located around the coastline of Tottori City. Tottori Sand Dunes, which is Japan's largest sand dune, is particularly famous. At Tottori Sand Dunes, you can see the magnificent view of the vast sea, clear blue sky, and endless sand dunes. In addition, there is The Sand Museum which is popular in the Tottori Sand Dunes area, which exhibits elaborate and vast sand images.
Central Area of Tottori with Historical Cityscapes such as "Kurayoshi"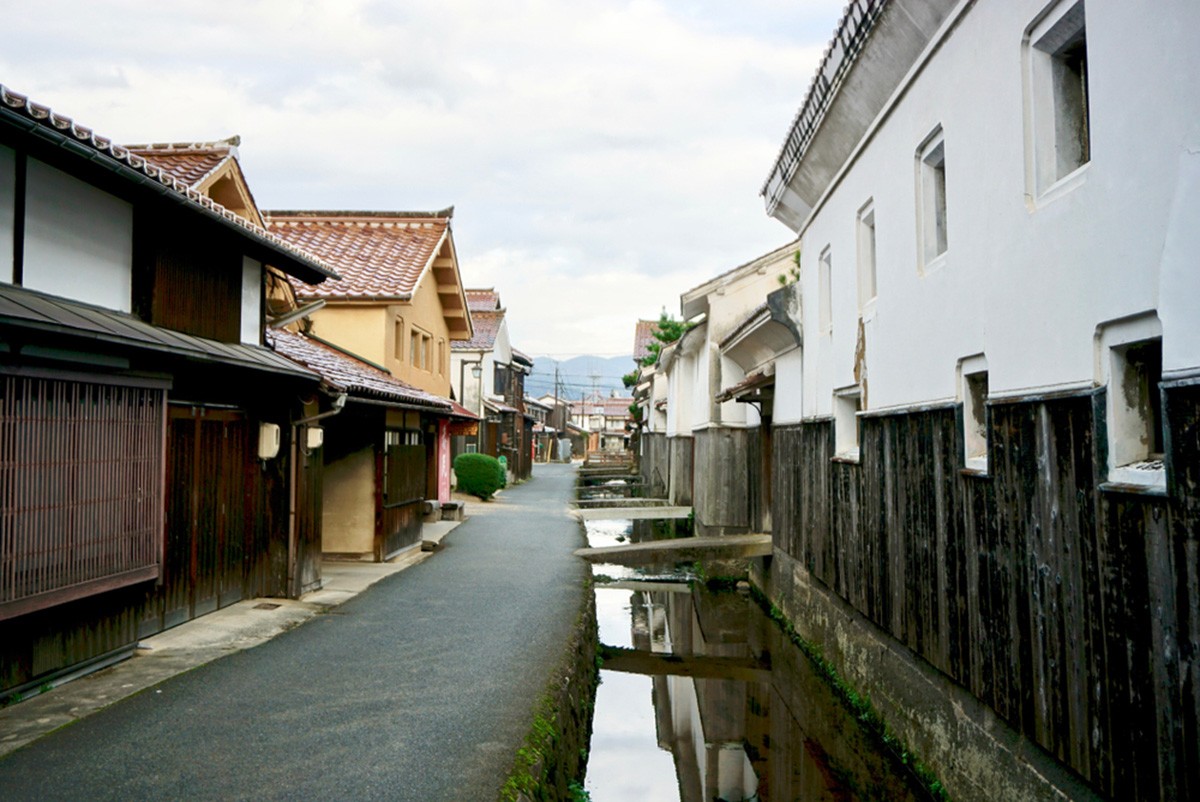 In the Central area, historical sights centered on Kurayoshi are the highlights. In particular, Kurayoshi's Shirakabe Storehouses (White Wall District) is an area with traditional buildings with red tiled roofs and white plaster walls. While visiting restaurants and souvenir shops, take a walk through retro-style streets that retain the image of the 17th to 19th centuries.

Nature-Rich Yonago and Oyama Area in Tottori, such as Daisen and Tottori Hanakairo Flower Park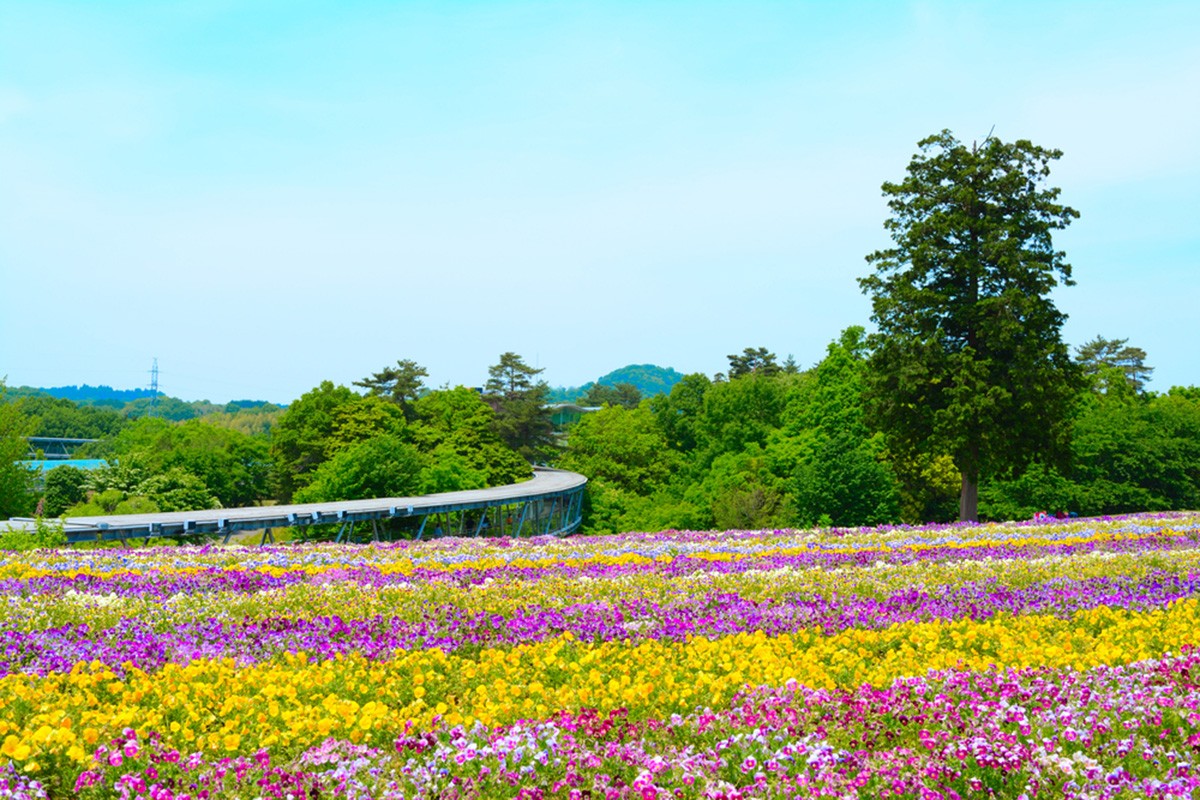 There are many beautiful spots in the Yonago and Oyama area with natural scenery centered on Oyama. Oyama is a popular mountain climbing spot at an altitude of 1,709 meters. You can see a magnificent view leading to the foot of the mountain, the plains, and the Sea of Japan from the top of the mountain. In addition, at Tottori Flower Park (とっとり花回廊, Tottori Hanakairo), which is Japan's largest flower park, you can see colorful scenery in each season with the wide variety of flowers that bloom in the park.

Foods and Restaurants in Tottori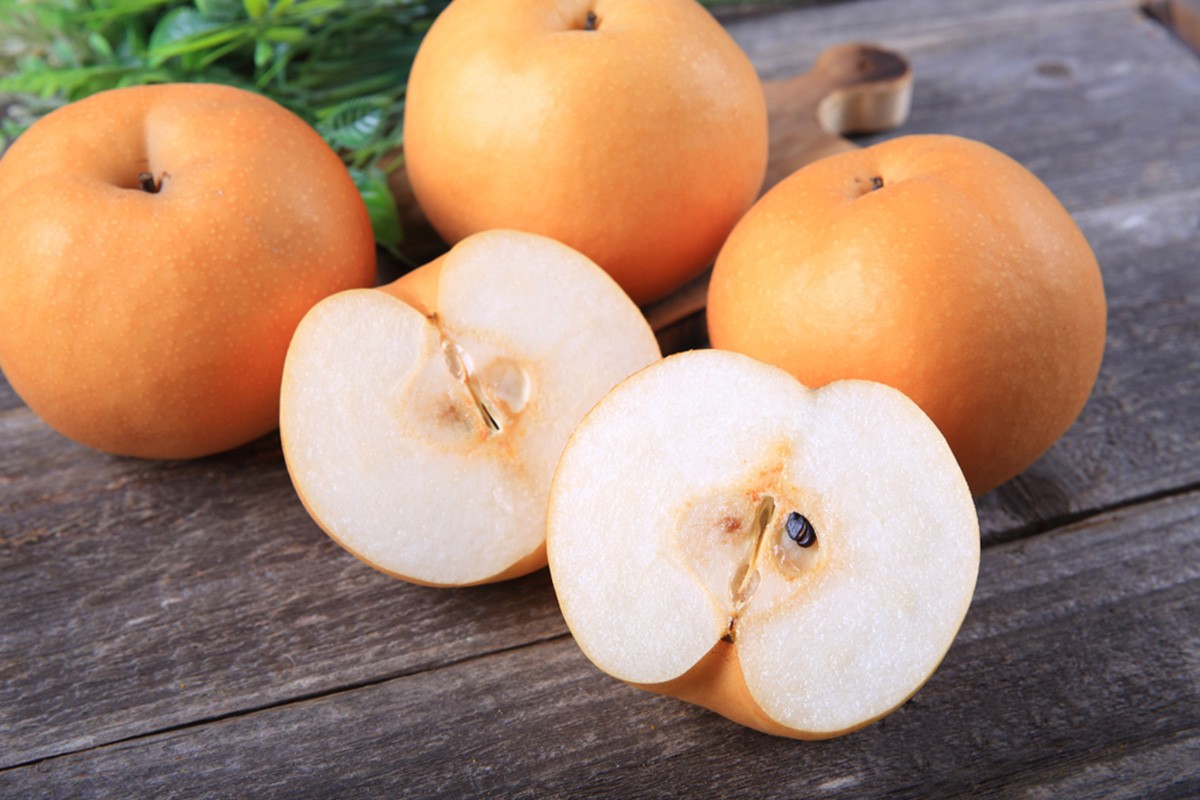 Tottori is said to be a treasure trove of food because of its rich natural environment. There are many shops where you can eat specialty dishes using ingredients made in the area, located mainly around major stations such as JR Tottori Station. In addition, restaurants are dotted around the roadside stations and tourist spots in each area.
Tottori's Specialty Product "Twenty Century Pear"
"Twenty Century Pear" is a specialty of Tottori. It is characterized by its well balance of sour and sweet. Twentieth Century Pear is a fruit that can be eaten directly as it is. Aside from this, there are desserts and sweets made of pears, and you should definitely try eating Twenty Century Pear in a variety of ways.
Tottori Brand Beef "Tottori Wagyu"
"Tottori Wagyu" is a brand beef originated from Tottori Prefecture. The meat is soft and it melts in your mouth. Although it is greasy, it has a mellow taste and is easy to eat, and is liked by people of all ages. There are various dishes using Tottori Wagyu such as such as steak, shabu-shabu and yakiniku. Among them, if you want to enjoy the original taste of meat, steak is recommended; and if you want to eat with Tottori vegetables, shabu-shabu is recommended.
Hotels and Ryokan of Tottori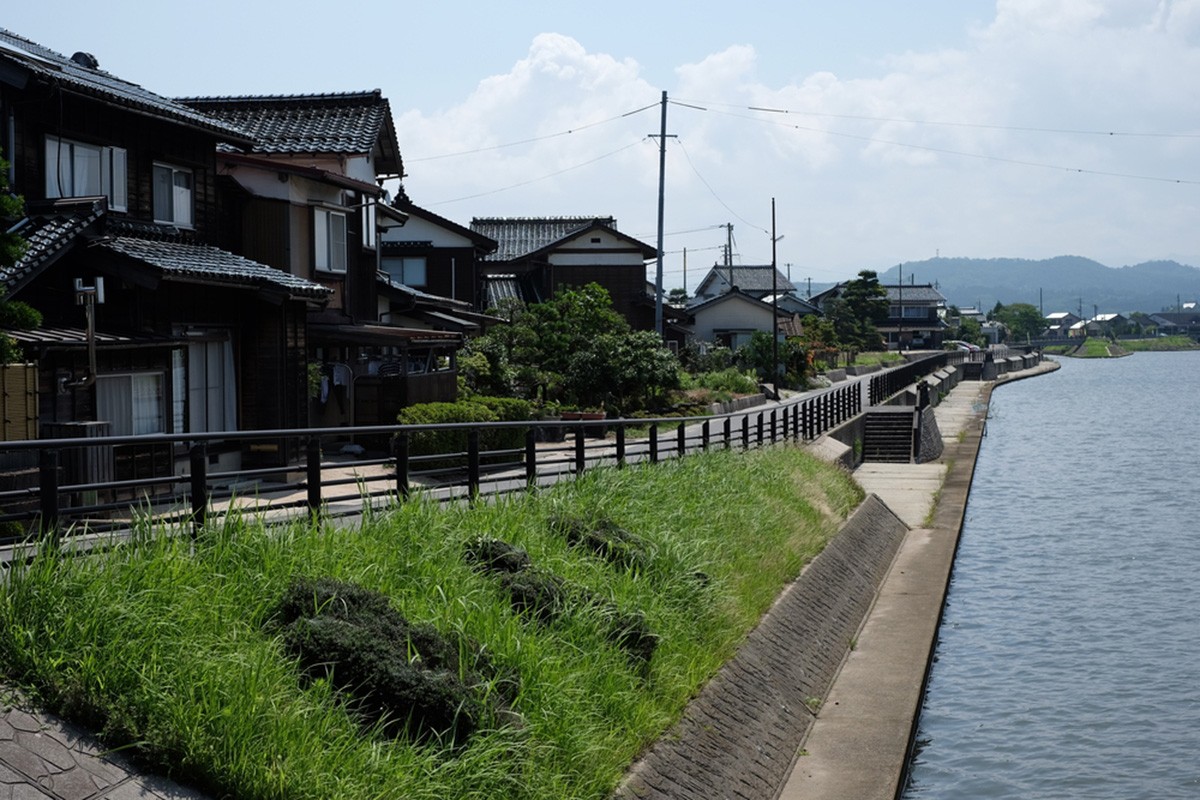 There are many accommodation facilities in Tottori around JR Tottori Station. There are many hotels in this area, and many hotels specializing in accommodation are located within a 5-minute walk from the station. In addition, there are 10 hot spring resorts in Tottori, and there are many lodgings where you can enjoy natural hot spring.
Access to Tottori
If you're going to Tottori, aim to get to "JR Tottori Station", the tourist base. It is convenient to use the limited express train "Limited Express Super Hakuto (特急スーパーはくと)" that connects Kyoto and Osaka with Tottori and Kurayoshi. It takes about 2 hours and 50 minutes from JR Kyoto Station, which is the first station of "Limited Express Super Hakuto".

When sightseeing in each area in the prefecture, use trains and day pass of sightseeing buses from JR Tottori Station are recommended.
Spot information
Spot name: Tottori (JR Tottori Station)



Street address: 111 Higashihonjicho, Tottori-shi, Tottori-ken, 680-0835
Access: About 2 hours and 50 minutes by limited express train from JR Kyoto Station to JR Tottori Station
Wi-Fi: Available (tottori BB)
Language: English
Credit cards: VISA, MasterCard, JCB, AMERICAN EXPRESS, Diners Club International
[Survey] Traveling to Japan
Recommend