Tottori in Japan is not only about sand dunes! Introduction of best sightseeing spots, cuisines and hotels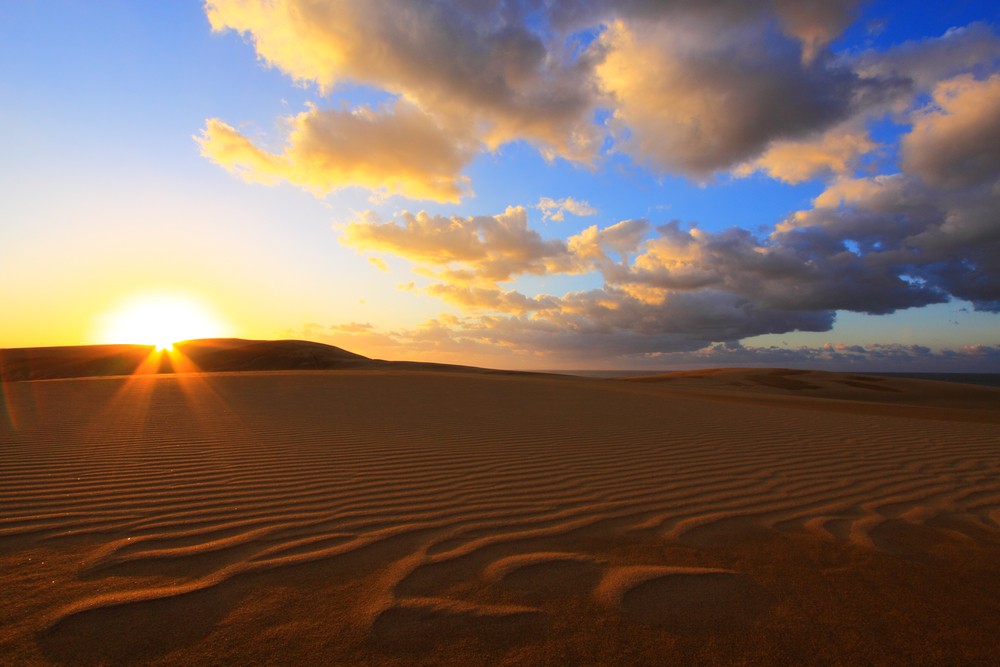 The Tottori Sand Dunes are a popular sightseeing spot in Tottori Prefecture, but do you know about other tourist spots? In fact, there are many sightseeing spots and gourmet food that you can enjoy, and there are even 10 hot spring villages that the citizens are proud of! In addition, the two airports in the prefecture, "Tottori Sand Dunes Conan Airport" and "Yonago Kitaro Airport", are themed are anime characters with anime titles used as airport names. The prefecture is full of playfulness!

Where is Tottori Prefecture in Japan? How's the weather?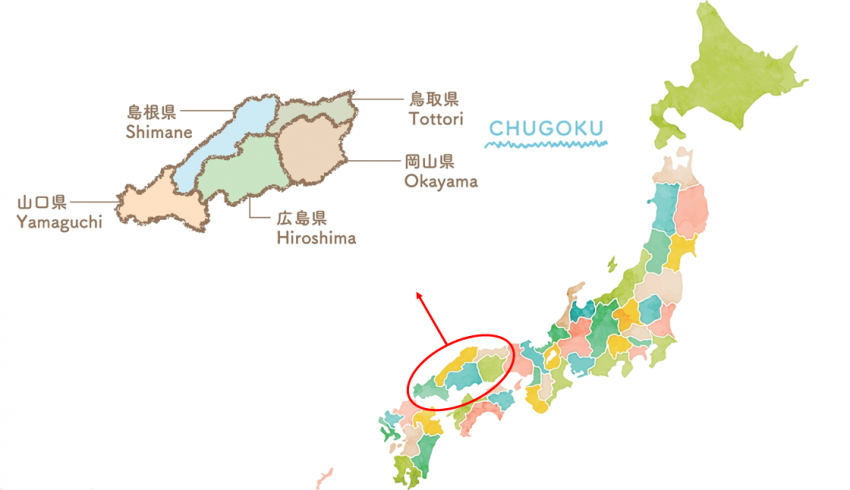 Tottori Prefecture is located in the northeastern part of the Chugoku region of Japan. It is a narrow prefecture extending east to west, with a coastline facing the Sea of Japan on the north and mountains including the famous peak "Daisen" located in the south, dotted with many beautiful natural spots. Tottori is a relatively warm area, with many sunny days, especially from spring to autumn. If you want to sightsee Tottori comfortably, the spring and autumn seasons are recommended.
Tottori has different attractions depending on the area. In this article, we will introduce recommended sightseeing spots divided into five major tourist areas in Tottori: "Tottori & Iwami", "Chubu (Central)", "Yonago & Sakaiminato", "Daisen", and "Surrounding" areas.

Tottori & Iwami area: Besides the classic Tottori Sand Dunes, Hakuto Shrine is also recommended!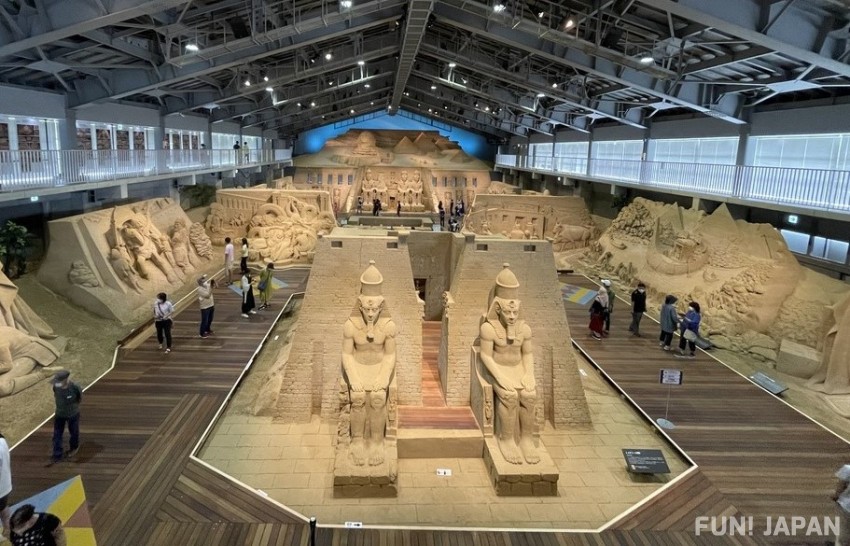 In the Tottori & Iwami area, popular spots such as "Tottori Sand Dunes" and Uradome Coast with highly transparent sea water are located around the coastline of Tottori City. Tottori Sand Dunes, which is Japan's largest sand dune, is particularly famous. At Tottori Sand Dunes, you can see the magnificent view of the vast sea, clear blue sky, and endless sand dunes. In addition, there is The Sand Museum which is popular in the Tottori Sand Dunes area, which exhibits elaborate and vast sand images. Don't miss the stylish "TAKAHAMA CAFE" which opened in 2022!

Besides the Tottori Sand Dunes, Hakuto Shrine, which is the site of Japanese mythology and history, is also a popular tourist spot. Hakuto Shrine, which is related to "White Rabbit of Inaba" (said to be the oldest love story in Japan), is known as a power spot for matchmaking. The rabbit-shaped sand sculptures lined up in the precincts, and the amulets and votive tablets with rabbit motifs are all cute!

Related articles: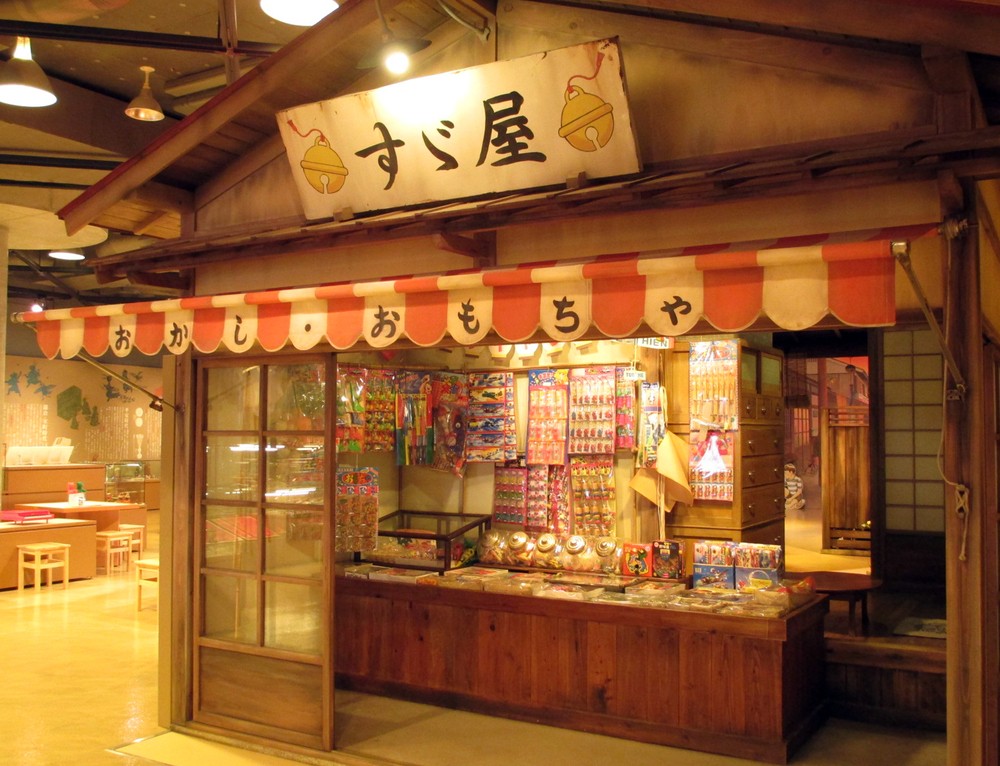 In "Warabekan", a museum of nursery rhymes, songs, and toys restored and renovated from the old Western-style Tottori Prefectural Library building, approximately 2,000 toys are on display. It is an interesting spot where you can learn about the history of toys while playing.

Central area: Retro townscapes such as "Kurayoshi" and "Mitokusan Sanbutsuji"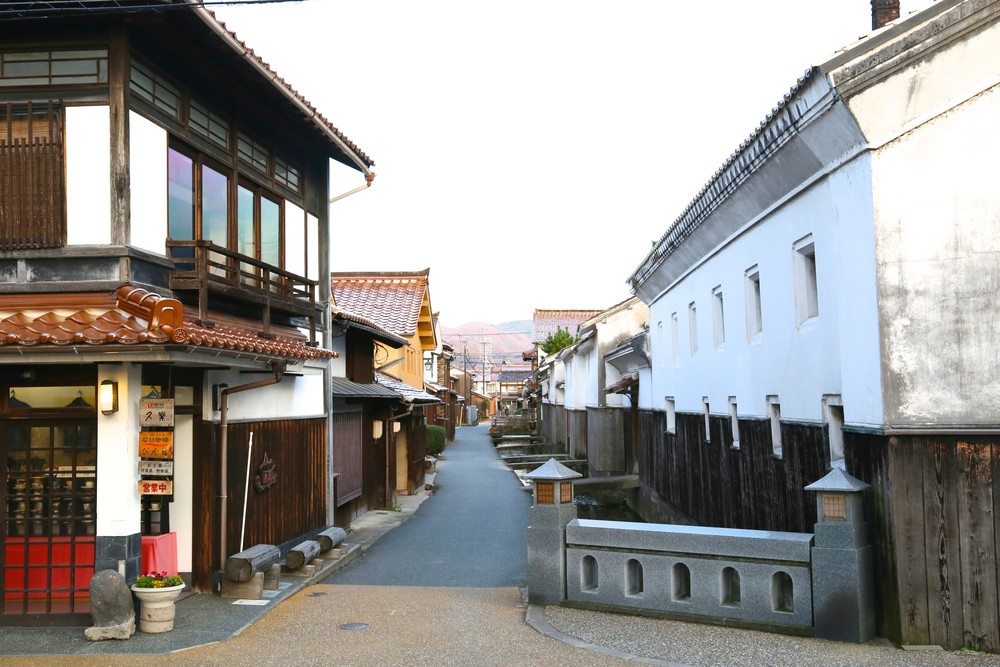 The highlight of the Central area is the historical scenery centered around Kurayoshi. In particular, Kurayoshi's "Shirakabe Dozo-gun" (白壁土蔵群 - White Wall Storehouse District)) is an area lined with traditional buildings featuring red tiled roofs and white plastered walls. While stopping by restaurants and souvenir shops, take a stroll through the retro townscape that retains vestiges of the 17th and 19th centuries.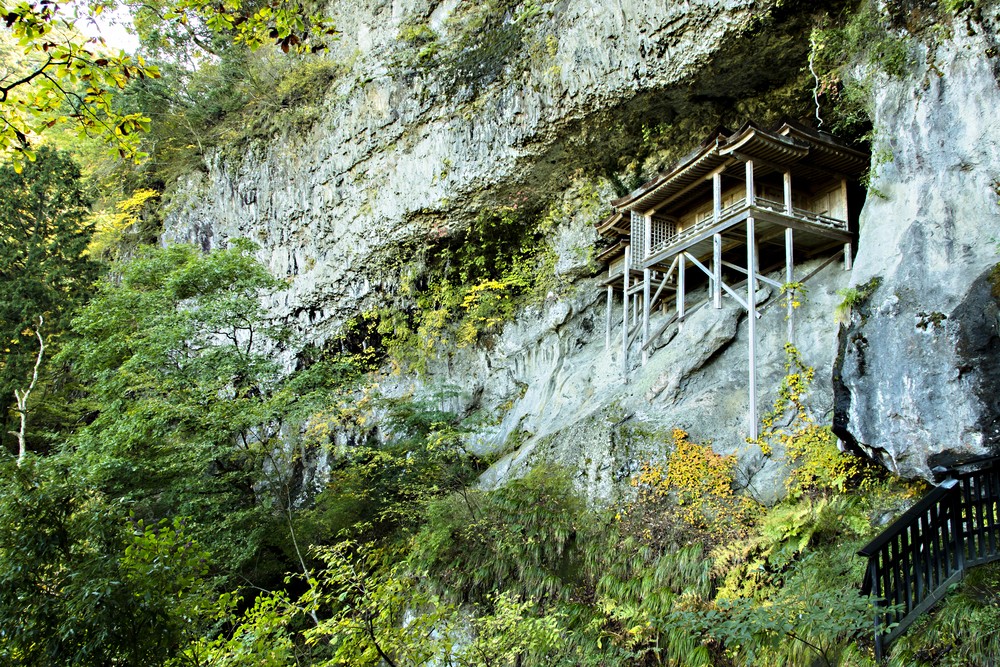 Mitokusan Sanbutsuji Nageiredo is a National Treasure temple hall built in a cave halfway up a cliff. The construction method is still unknown. The temple hall, which has been protected for 1000 years, fascinates people with its mysterious atmosphere. Many other structures are also built on the mountain. In addition, nearby "Misasa Onsen" is one of the world's leading radium hot springs and one of Tottori's famous hot springs that has the effect of promoting metabolism with a small amount of radiation.
Daisen area: Places rich in nature such as "Daisen" and "Tottori Hanakairo"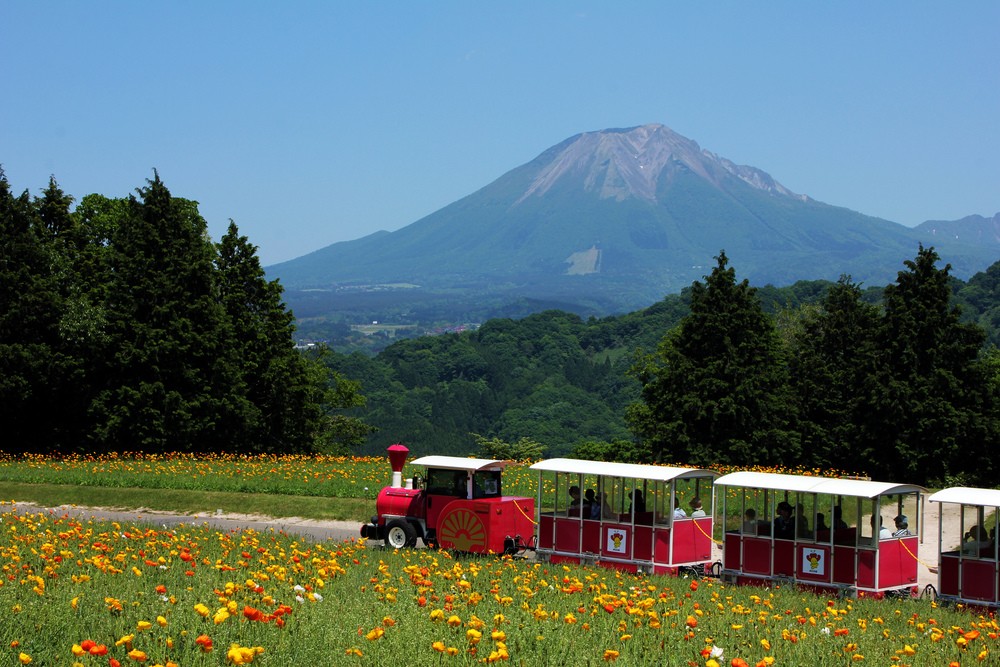 There are many beautiful spots in the Daisen area with natural scenery centered on Mt. Daisen. "Mt. Daisen" is a popular mountain climbing spot at an altitude of 1,709 meters. You can see a magnificent view leading to the foot of the mountain, the plains, and the Sea of Japan from the top of the mountain. In addition to mountain climbing, you can enjoy various experiences every season, such as cycling, shower climbing (an activity in which you go up a river while being sprayed with water), stargazing, and winter sports incuding skiing.

At Tottori Prefectural Flower Park (とっとり花回廊, Tottori Hanakairo), which is Japan's largest flower park, you can see colorful scenery in each season with the wide variety of flowers that bloom in the park, think cherry blossoms, tulips, roses, lilies, marigolds, sunflowers. From outdoor gardens and floating flowerbeds to a huge glass greenhouse measuring 50m in diameter and 21m in height and a covered observation corridor, you can enjoy flowers and plants in any weather all year round. The "Moonlight Flower Garden" held irregularly every year in the image of the moonlight, and the winter-exclusive "Flower Illumination" create a fantastic space that is different from the daytime through a collaboration of flowers and lights. .

Yonago & Sakaiminato area: A sightseeing area full of attractions, from Yonago Castle to Sakaiminato's fisheries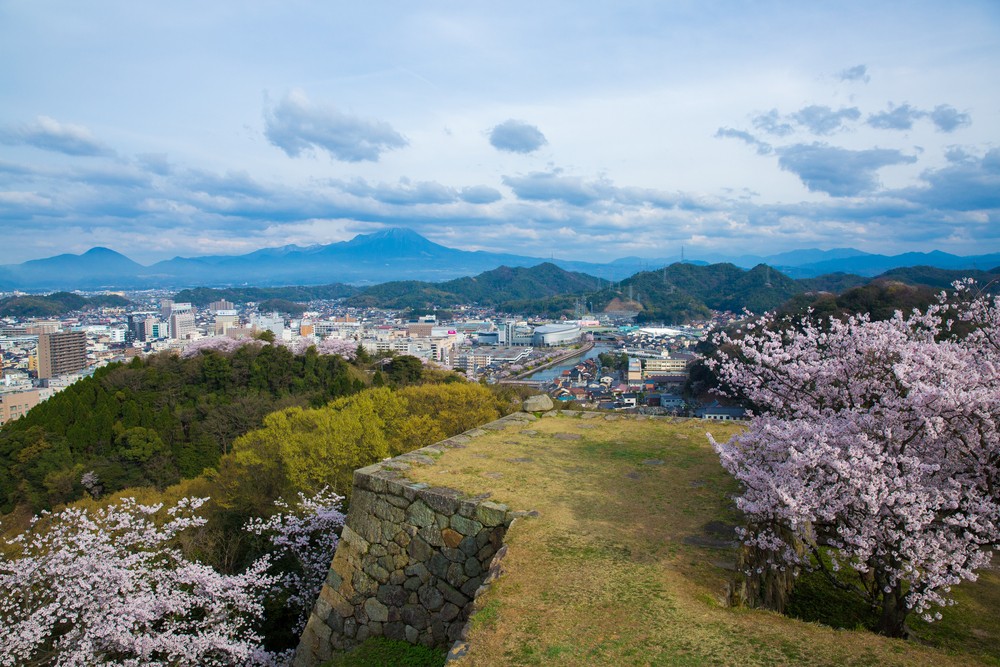 In Yonago, there is the Yonago Castle, which boasts of being a "castle in the sky gazing at the sea". The highlight is that you can enjoy a 360-degree panoramic view from the majestic stone walls and castle tower that retain the vestiges of the Sengoku (Warring States) period. We also recommend walking around the castle town and Kaike Onsen, where you can enjoy swimming in the sea and hot springs facing the Sea of ​​Japan at the same time.

If you take the Kitaro Train from Yonago Station to Sakaiminato Station, you will find interesting spots related to Japanese manga such as the "Mizuki Shigeru Road" and the "Mizuki Shigeru Museum" at which Kitaro and yokai await. Sakaiminato is a fishing port that boasts a large amount of marine products such as crab and bluefin tuna, and is a place where you can enjoy fresh seafood. In addition, the nearby Eshima Ohashi Bridge has a steep slope. When you take a picture from the front, it looks like a wall, and it has become a hot topic on social media known as the "Betabumizaka". Please try to see which photo you can take.
Related articles:
Surrounding area: Increase your fortune with money at Kamochi Shrine!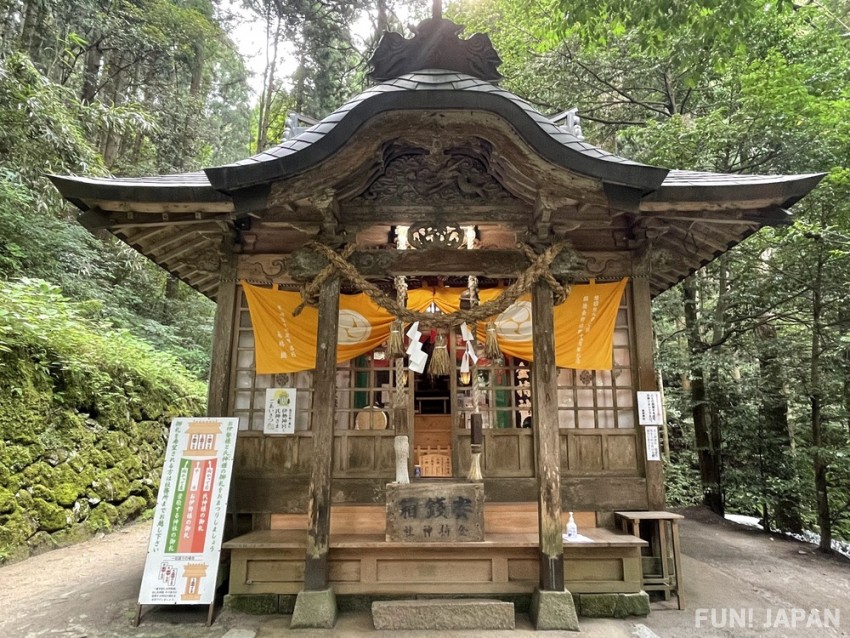 As the name suggests, "Kamochi Shrine" (金持神社 / Kamochi Jinja, "Kamochi" 金持 - can also read as 'kanemochi' which means the riches or those who have money), is a power spot for fortune with money (kane). This area was once known as a production area for iron, which is also called "kane" in Japanese and said to be "better than gold", so it is said the this area became known as 'the village which has iron mine' but used the other kanji for 'kane' (金 - metal, gold, or money) and became '金持' (kamochi).

It is famous for its blessings of good luck with money and prosperous business, and many worshipers gather from all over Japan. Good luck goods such as golden lucky bags and charms sold at the conferment office are also popular.
Foods and Restaurants in Tottori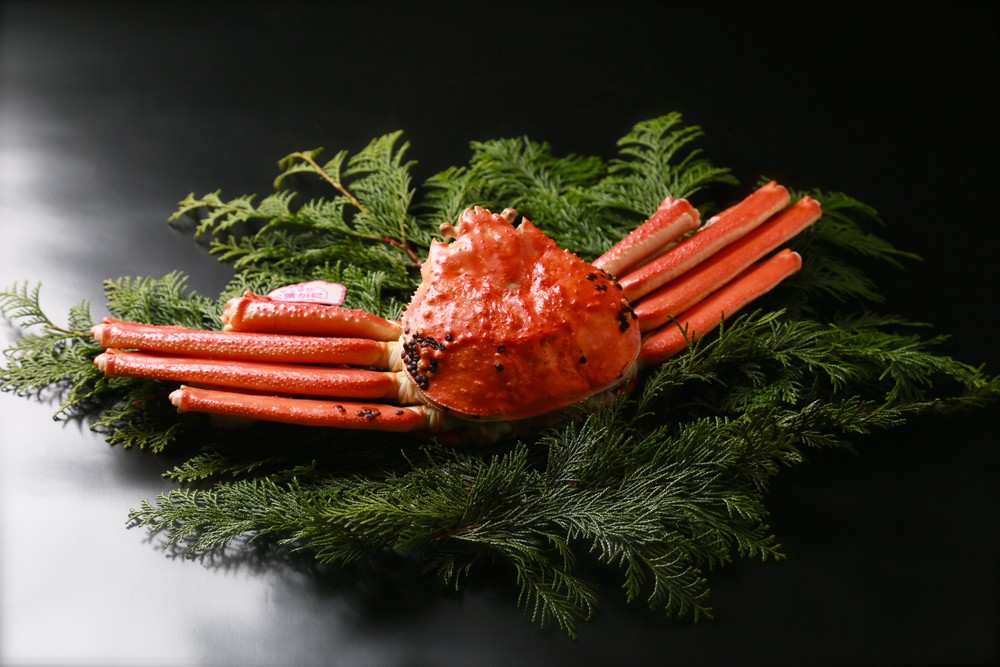 Tottori is said to be a treasure trove of food because of its rich natural environment. There are many shops where you can eat specialty dishes using ingredients made in the area, located mainly around major stations such as JR Tottori Station. In addition, restaurants are dotted around the roadside stations and tourist spots in each area.
Tottori's Specialty Product "20th Century Asian Pear"
"20th Century Asian Pear" (二十世紀梨 / Nijisseiki nashi) A.K.A. 'Nijisseki pear', is a specialty of Tottori. It is characterized by its well balance of sour and sweet. 20th Century Asian Pear is a fruit, so it can be eaten delicious as it is, but there are also desserts and sweets made of pears, and you should definitely try eating 20th Century Asian Pear in a variety of ways.
In addition, the pear-themed museum "Tottori Nijisseki Pear Museum - Nashikkokan" (鳥取二十世紀梨記念館・なしっこ館) offers exhibits and hands-on experiences related to pears. It's about a 16-minute walk from Kurayoshi's Shirakabe Dozo-gun, so it's a good idea to stop by when you're sightseeing in Kurayoshi.

Related article:
Tottori Brand Beef "Tottori Wagyu"
"Tottori Wagyu" is a brand beef originated from Tottori Prefecture. The meat is soft and it melts in your mouth. Although it is greasy, it has a mellow taste and is easy to eat, and is liked by people of all ages. There are various dishes using Tottori Wagyu such as such as steak, shabu-shabu and yakiniku. Among them, if you want to enjoy the original taste of meat, steak is recommended; and if you want to eat with Tottori vegetables, shabu-shabu is recommended.

Tottori Fresh Seafood

In Tottori, which borders the Sea of Japan, you can enjoy fresh seafood all year round. For example, there are also Tottori Prefecture's original brand products called "Itsukiboshi" (五輝星), a Matsuba crab (snow crab) which is in season from November to March, "Mosaebi" (猛者エビ), a type of black prawn with a strong sweetness and umami, and "Torohata" (とろはた), a sailfin sandfish. In addition, "Shirakihime" (白輝姫), which is in season from June to October, is a white squid that has had its ink bag removed. If you visit Tottori, you definitely want to try these freshly caught seafood.

Related articles:
Hotels and Ryokan in Tottori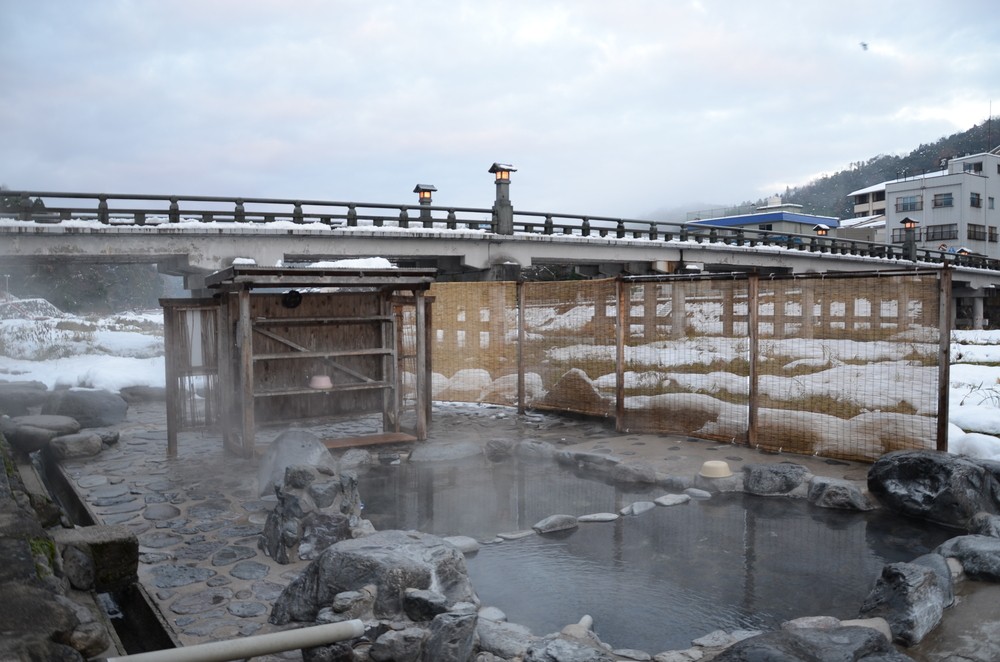 There are many accommodation facilities in Tottori around JR Tottori Station. There are many hotels in this area, and many hotels specializing in accommodation are located within a 5-minute walk from the station. In addition, there are 10 hot spring resorts in Tottori, and there are many lodgings where you can enjoy natural hot spring.

Related articles:
Access to Tottori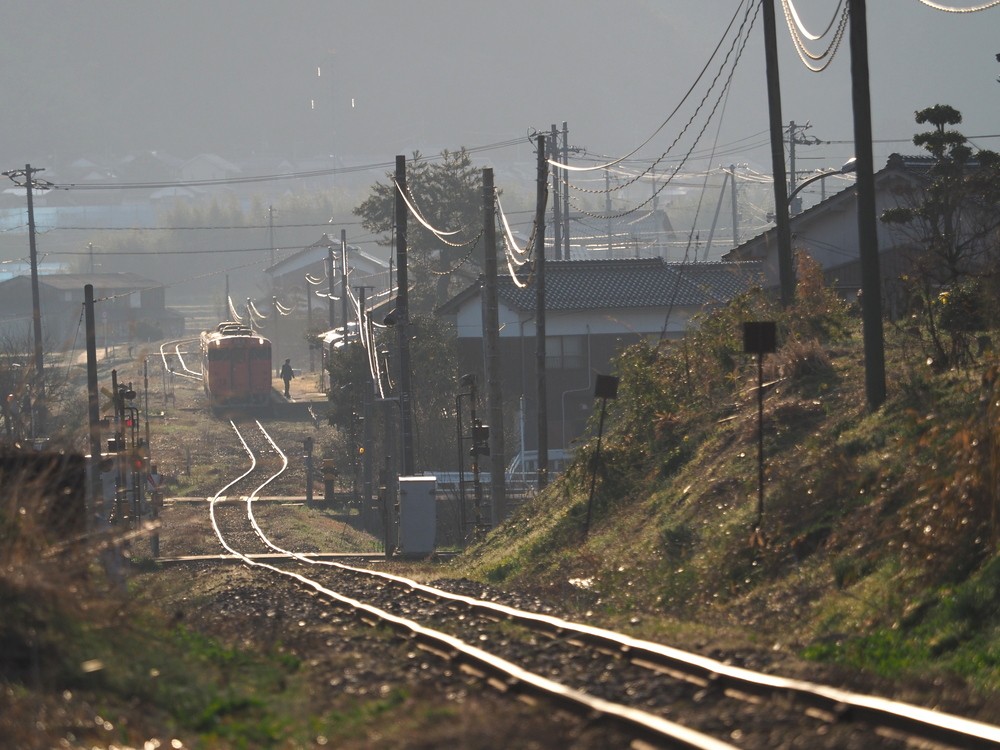 If you're going to Tottori, aim to get to "JR Tottori Station", the tourist base. It is convenient to use the limited express train "Limited Express Super Hakuto (特急スーパーはくと)" that connects Kyoto and Osaka with Tottori and Kurayoshi. It takes about 2 hours and 50 minutes from JR Kyoto Station, which is the first station of "Limited Express Super Hakuto".

If you fly from Tokyo, you can use two airports in Tottori prefecture. The airports named after manga characters are "Tottori Sand Dunes Conan Airport" in the east and "Yonago Kitaro Airport" in the west. Tottori is the birthplace of popular Japanese manga artists, thus the airport is designed with the theme of Conan and Kitaro, the characters from their famous works.

Related articles:
Transportation in Tottori Prefecture

When sightseeing in each area in the prefecture, use trains and day pass of sightseeing buses from JR Tottori Station are recommended. Also, the "Kitaro Train" and "Detective Conan Train" themed on popular manga characters are sightseeing trains full of playful tricks and decorations! 23 facilities along the Wakasa Railway have been registered as national tangible cultural properties, and you can feel the Showa retro atmosphere from the trains and station buildings.

Spot information
Spot name: Tottori (JR Tottori Station)
Street address: 111 Higashihonjicho, Tottori City, Tottori 680-0835
Access: About 3 hours by limited express train from JR Kyoto Station
Wi-Fi:Available (tottori BB)
[Survey] Traveling to Japan
Recommend