A pilgrimage trip to Hokuei Town, Tottori Prefecture, where you can meet "Detective Conan"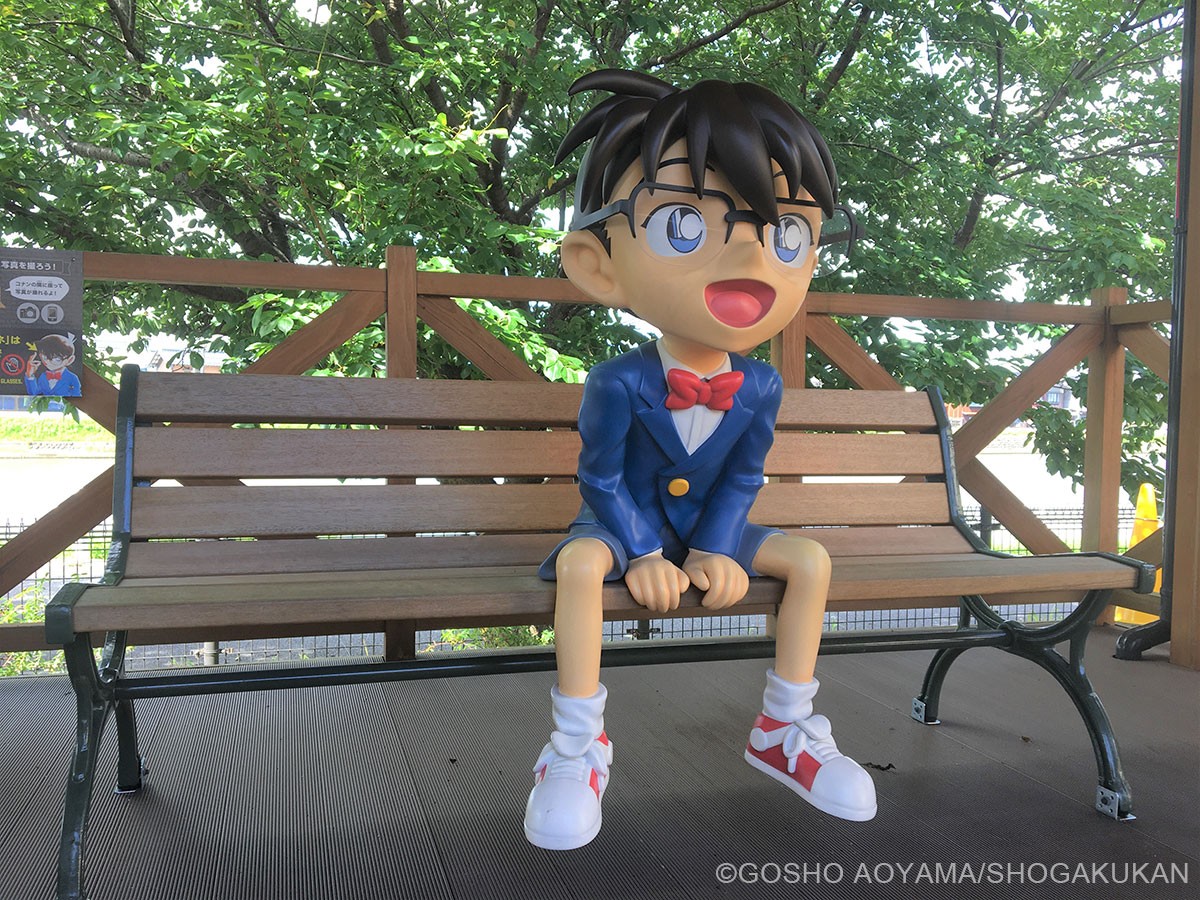 Tottori Prefecture is famous for its sand dunes, but there are other spots that are equally popular. That is Hokuei Town (北栄町 - Hokuei-cho), the holy land of the world-famous manga "Detective Conan" (a.k.a. 'Cased Close'). And the reason is that Conan-kun and other characters appearing in the original story are scattered all over the town. The FUN! JAPAN editorial department will passionately introduce this sacred place that every Conan fan should visit at least once.

Relationship between Conan and Hokuei-cho, Tottori Prefecture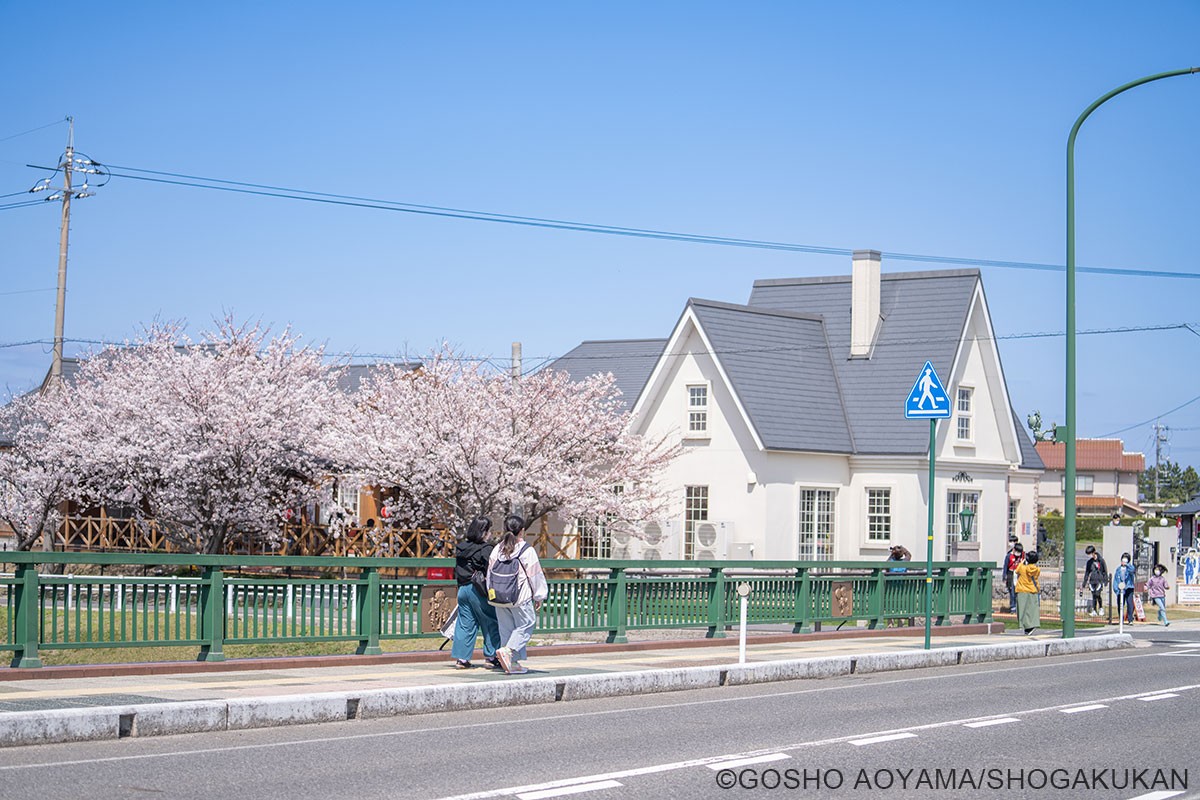 Tottori Prefecture belongs to the Chugoku region in the western part of Honshu. In Hokuei Town, which is located in the middle of the area, there are many objects and monuments related to Conan-kun, as it is the hometown of Gosho Aoyama (青山剛昌), the original author of "Detective Conan". Today, it is known as a holy land for Detective Conan fans.

Spot where you can meet Conan - Tottori Hokuei Town "Conan Street"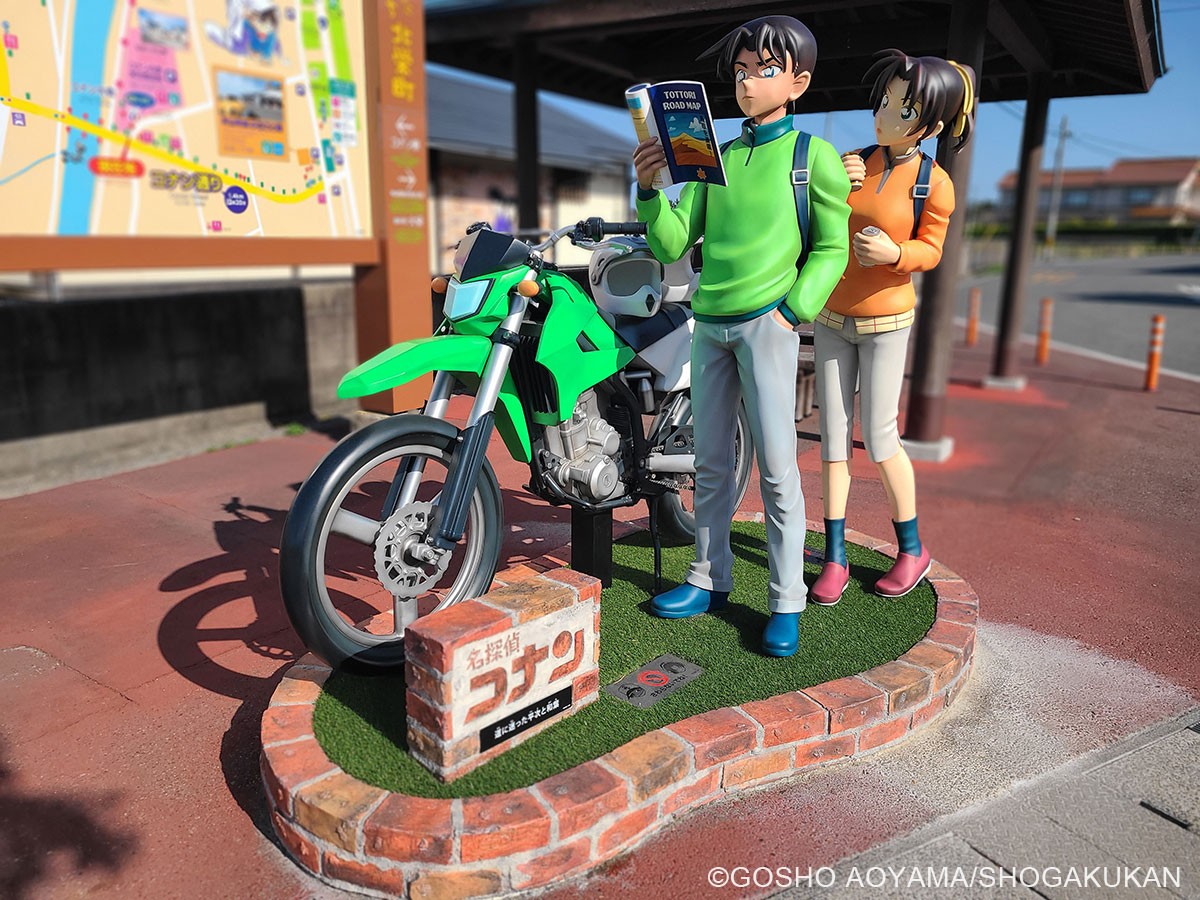 "Conan Street" (コナン通り / konan-dori), which is dotted with colored objects, bronze statues, and even stone monuments, is a place where you can meet many "Detective Conan" characters. Let's have fun with Conan-kun on the 1.4km walk from JR Yura Station to Gosho Aoyama Manga Factory (青山剛昌ふるさと館 / Gosho Aoyama Furusatokan), which is about 20 minutes on foot.

How many color objects can you meet?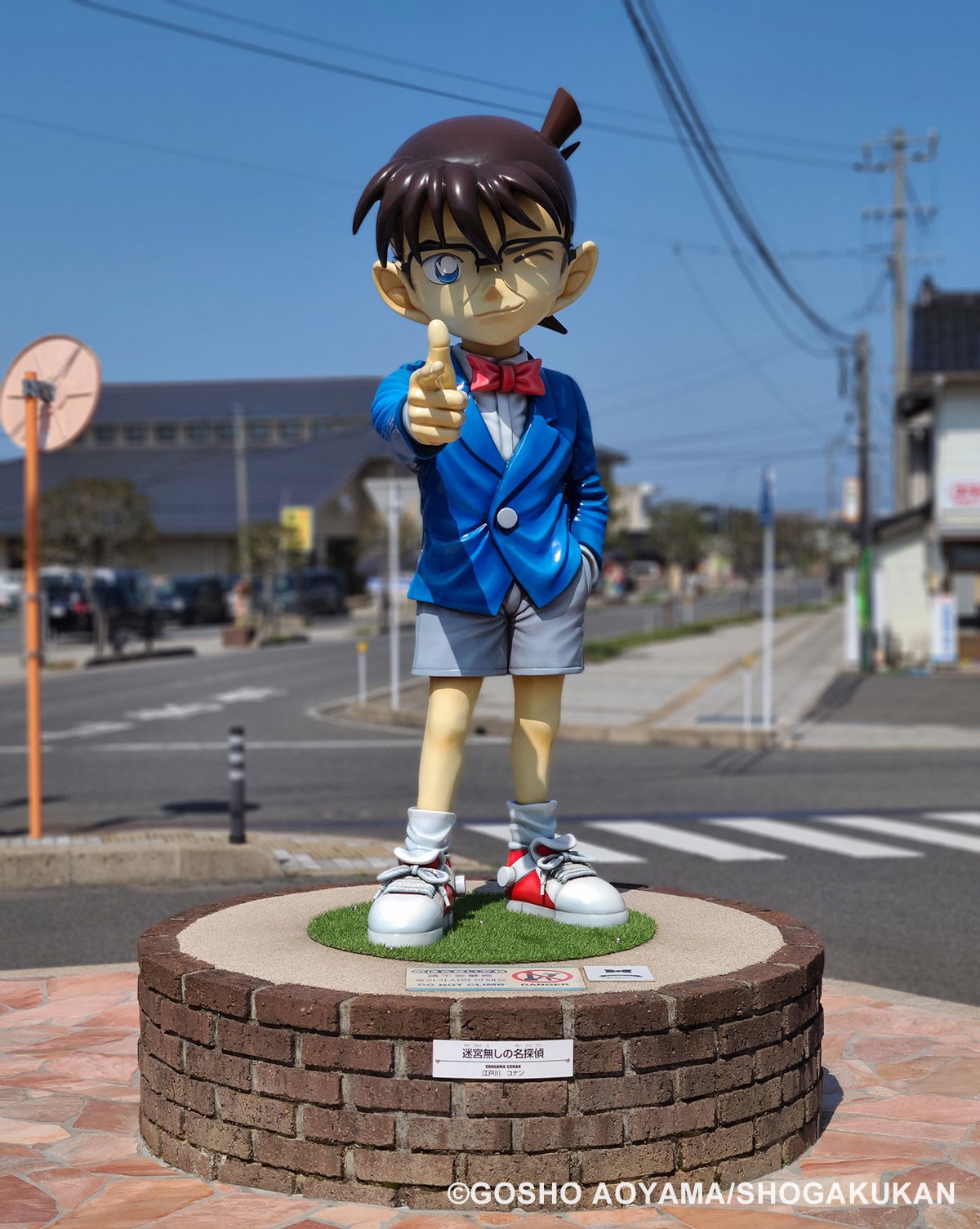 The first thing that greets you on Conan Street is Conan's color objects. If you walk to the front of the library as it is, the members of the Junior Detective Corps will appear one after another. In front of the entrance of the library, there is also a bronze statue of Shinichi Kudo looking at his wristwatch. Maybe waiting to meet with Ran-chan? As I look around, Ran-chan is not there though...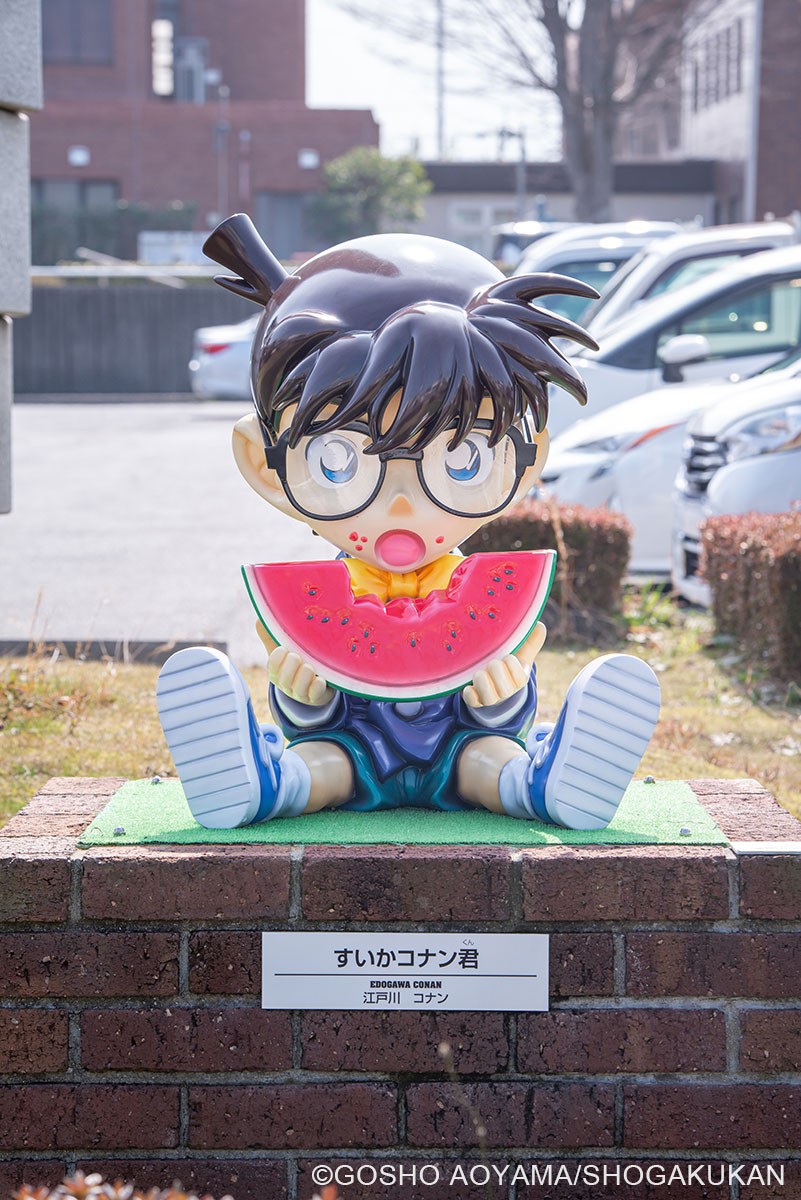 After walking for a while, in front of the Hokuei Town Hall, there is Conan-kun eating a watermelon too. There are 14 color objects scattered around Hokuei Town, mainly on Conan Street. How many objects can you meet? Let's looking forward to finding out.

Bronze statues, stone monuments, and manholes are full of Conan-kun!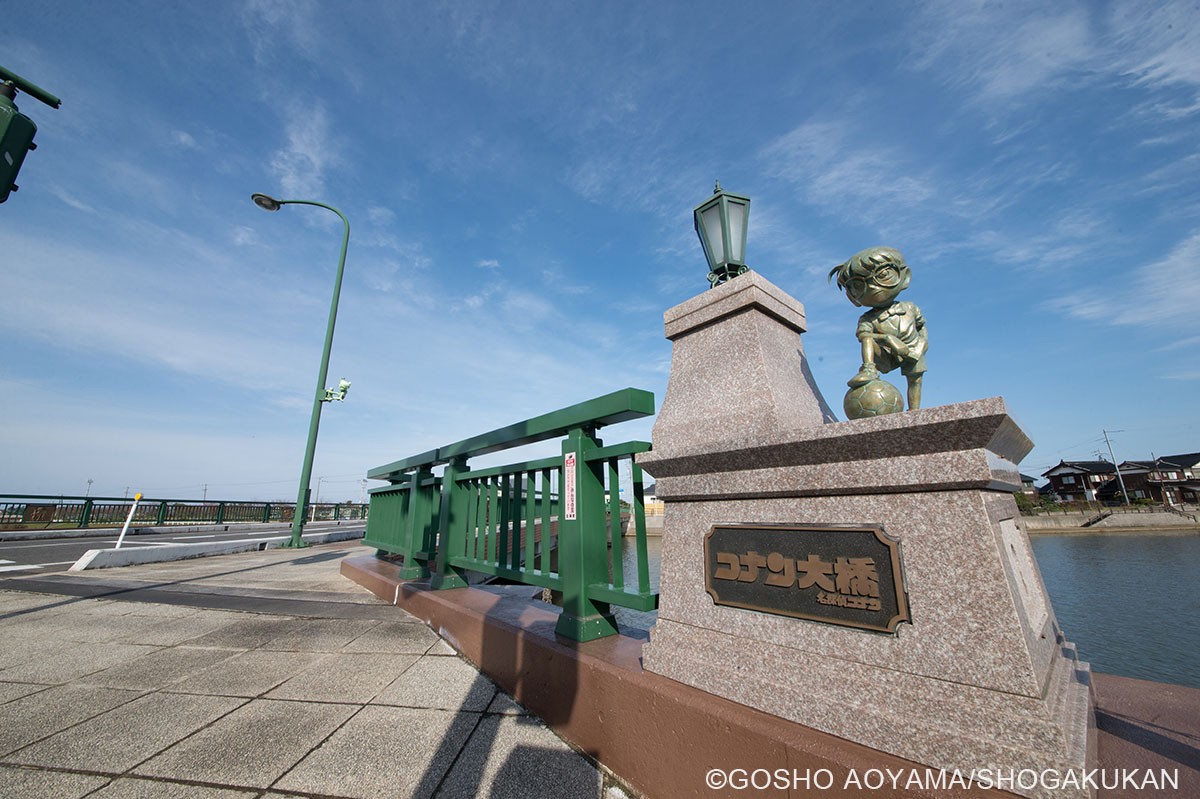 There are many photo spots on Conan Street. One of them is the stone monuments on which the covers of volumes 1 to 28 of the "Detective Conan" comics are lined up along Conan Street. It is made by adding color to shadow carved granite.

Also, the realistic bronze statue of Conan on the railing of Conan Ohashi and the bronze panels of 4 types of Conan, Yaiba and other works are popular photo spots. In addition, there is a life-size bronze statue of "Sleeping Kogoro" in the middle of Conan Street too.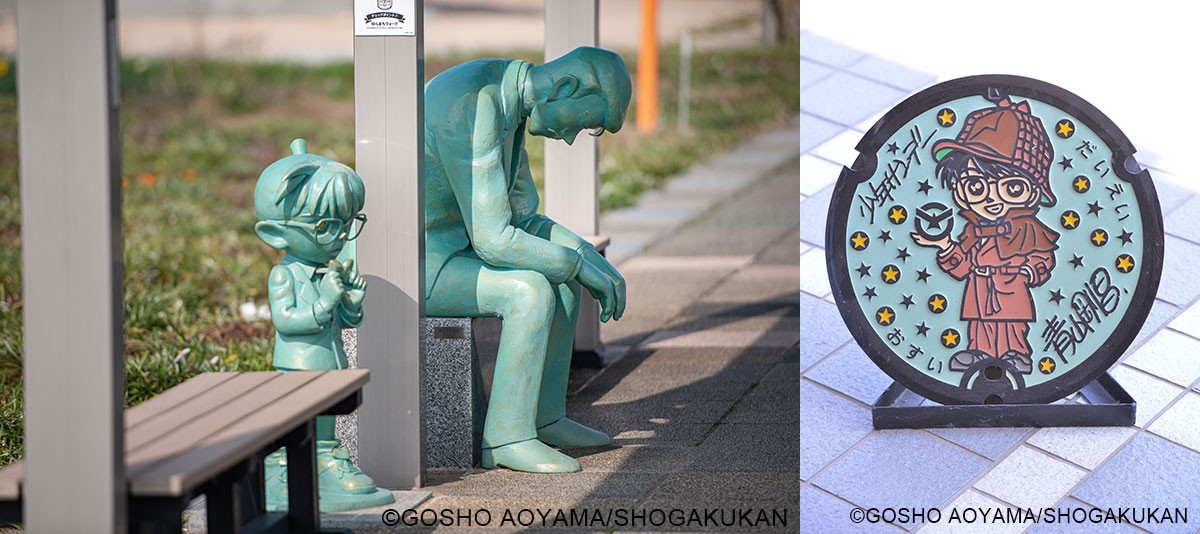 Photo spots are also at your feet. Surprisingly, there was Conan-kun in the manhole! Bronze statues, stone monuments, and manholes all make you want to take a detour and take a commemorative photo whenever you come across them.

Gosho Aoyama Manga Factory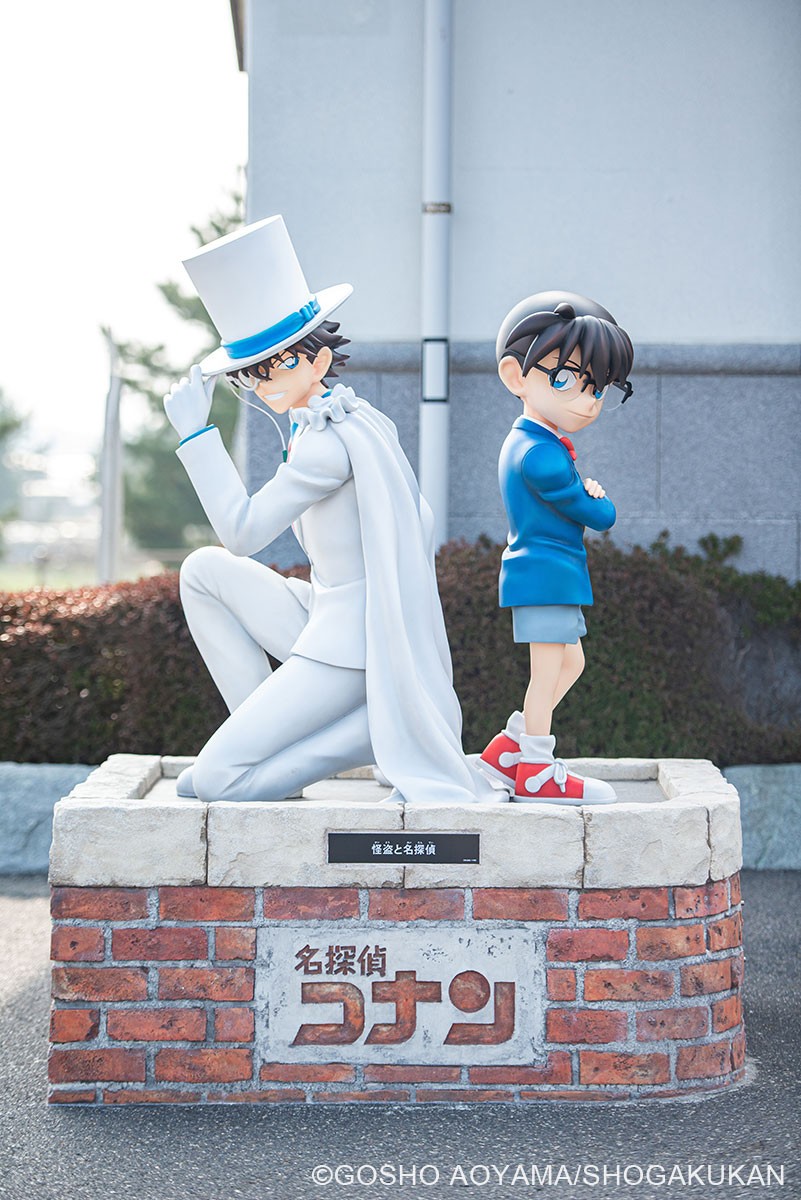 "Gosho Aoyama Manga Factory" (青山剛昌ふるさと館 / Aoyama Gosho Furusatokan) is located about 20 minutes on foot from the station. Inside, there are reproductions of original drawings, a realistically reproduced work room, and many riddles and tricks. At the "Conan World Library" where books published in 25 countries and regions are exhibited, you can feel that Conan fans are all over the world.

We also recommend Dr. Agasa's "Turbo Engine Skateboard", which you can ride while watching the scenery of Hokuei Town flowing on the big screen in front of you. This is a museum where you can feel the love of Conan in every exhibit.
Spot Information
Spot name: Gosho Aoyama Manga Factory (青山剛昌ふるさと館 / Aoyama Gosho Furusatokan)
Address: 1414 Yurashuku, Hokuei Town, Tohaku District, Tottori Prefecture
Business hours: 09:30-17:30
Closed: Open all year round
Payment method: credit card accepted
Reservation method: Not listed
Access: About 20 minutes on foot or about 5 minutes by taxi from Conan Station (JR Yura Station)
Conan's House Beika Shopping Street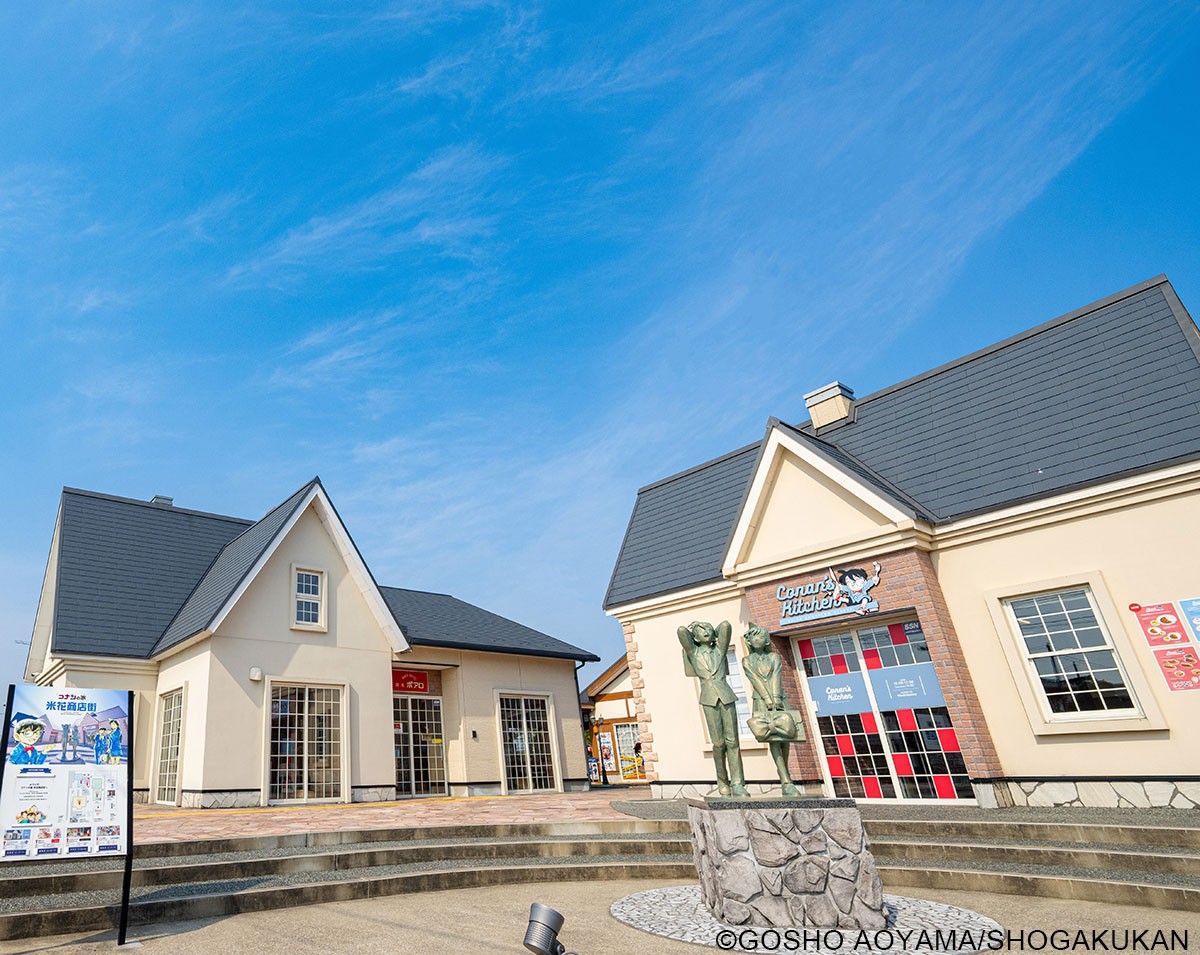 There are four shops lined up in "Conan's House Beika Shopping Street" (コナンの家 米花商店街 / Konan no ie beika shoutengai). At Cafe Poirot, which also appears in the original work, you can enjoy menus with motifs from the work such as "Detective Conan Napolitan" and "Cafe Poirot's Ham Sandwich".


Next is the Cafe "Conan's Kitchen" reopened on March 12, 2022. You can also take a commemorative photo with Shinichi and Conan at the photo spot in one corner of the store.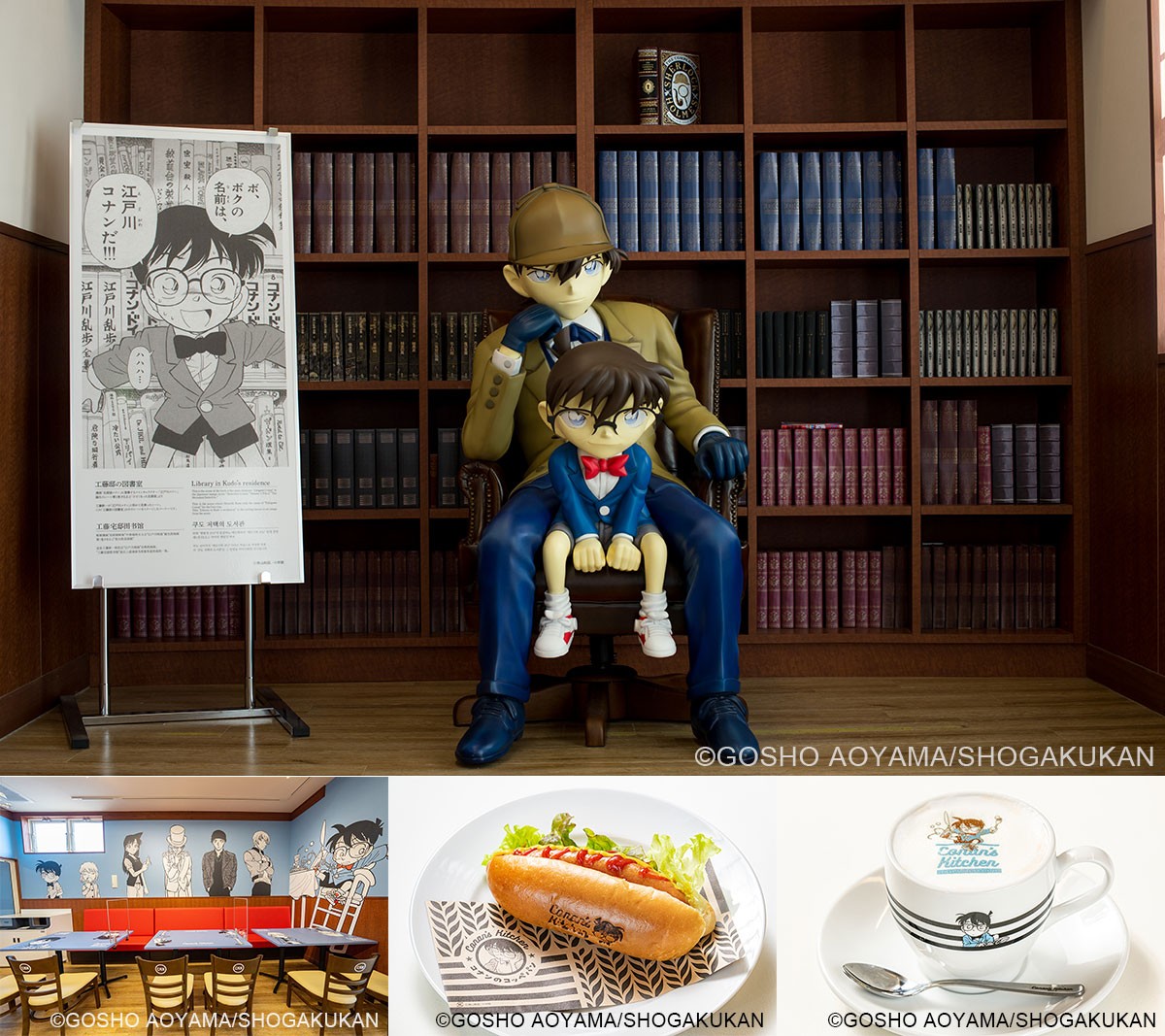 Satisfy your sweet tooth with "CONAN GELATO", a gelato specialty store that uses local ingredients. You can also buy things that you can only find here at the Conan Department Store, where you can find more than 70 types of original "Detective Conan" products.

The gate of the Kudo residence that appears in the original work. What happens when you press the intercom? Well, that is the fun to see after pressing it. Why don't you come and find out the truth yourself?

Spot Information
Address: 1293 Yurashuku, Hokuei Town, Tohaku District, Tottori Prefecture
Business hours: Varies by store
Access: About 10 minutes on foot from Conan Station (JR Yura Station)
[Survey] Traveling to Japan
Recommend