From Japanese sake, whiskey, to fruit wine, all are delicious! Best alcoholic beverages in Tottori Prefecture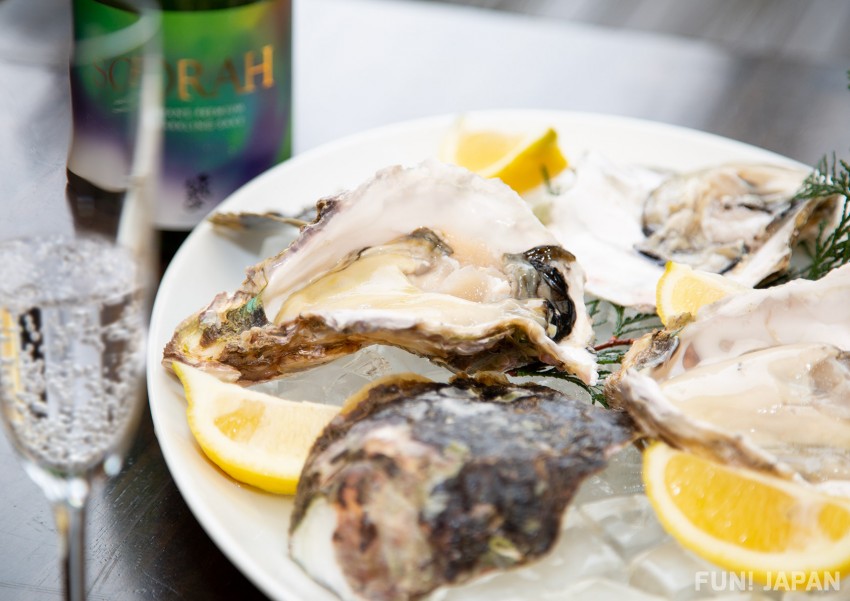 Tottori Prefecture is best known for its Tottori Sand Dunes. But actually, alcoholic industry is also thriving, and there are breweries and distilleries all over the prefecture. In this article, we will introduce the reasons why sake brewing is so popular in Tottori, as well as Tottori's best alcoholic beverages that you should definitely try when sightseeing.

Actually a Junmaishu Kingdom!? Tottori Prefecture, where alcoholic beverages are thriving
Good water, rice and air are indispensable for sake brewing. Blessed with all these conditions, Tottori Prefecture has sake breweries all over the country that produce delicious local sake and alcoholic beverages other than Japanese sake such as whiskey, wine, and even fruit wine made from local products such as pears and persimmons.

In particular, Tottori is famous for its high production ratio of junmaishu (純米酒 - 'pure rice sake'), which is made from only white rice, malted koji rice, water, and has become one of the few "Junmaishu Kingdoms" in Japan. There are sake breweries in various parts of the prefecture such as Tottori City and Yonago City for example, and you can enjoy sake with characteristics unique to each brewery.
The whiskey produced by Matsui Shuzo in Kurayoshi City is also famous. 8 products including "Kurayoshi" have won the double gold prize, the highest award, at the world's three major whiskey competitions, so nowadays the alcoholic beverages from Tottori are attracting attention from around the globe.
Why Tottori's alcoholic drinks are so delicious
From here, let's take a look at why Tottori's alcoholic drinks are so delicious.
1. Tottori is full of famous waters that are indispensable for sake brewing!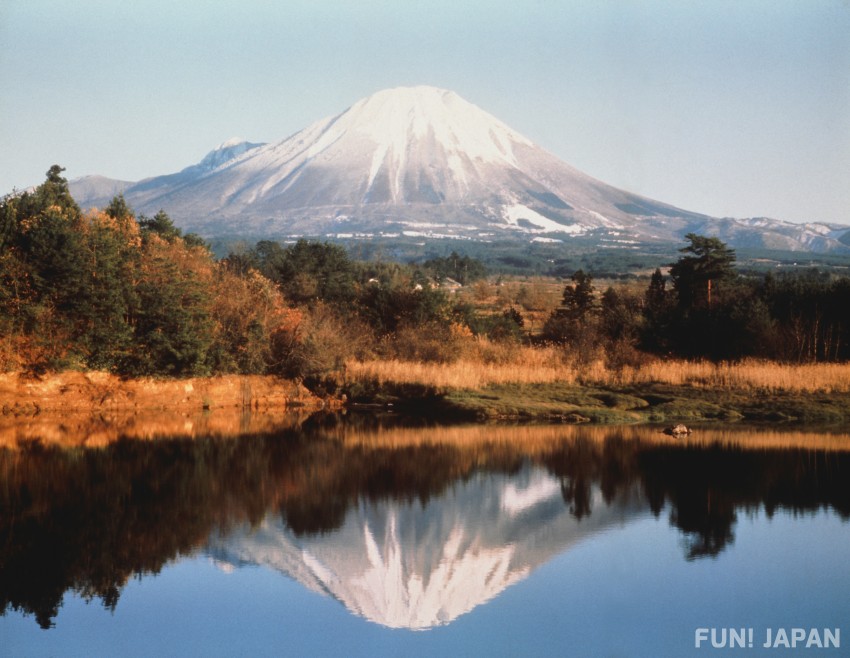 Delicious water is the basis of sake brewing! Tottori is rich in snowmelt water from the mountains in Chugoku region, including Mt. Daisen, a famous peak in the Chugoku. In addition, the prefecture is dotted with famous water spots such as "Ameno Manai" (天の真名井, in Yonago City) and "Fuse no Shimizu" (布勢の清水, in Tottori City). Snowmelt water and many of the famous waters are soft water that is rich in minerals and delicious, so you can make acoholic drink with a smooth and mellow taste.

2. Particular about the ingredients! Producing sake rice and grapes within Tottori Prefecture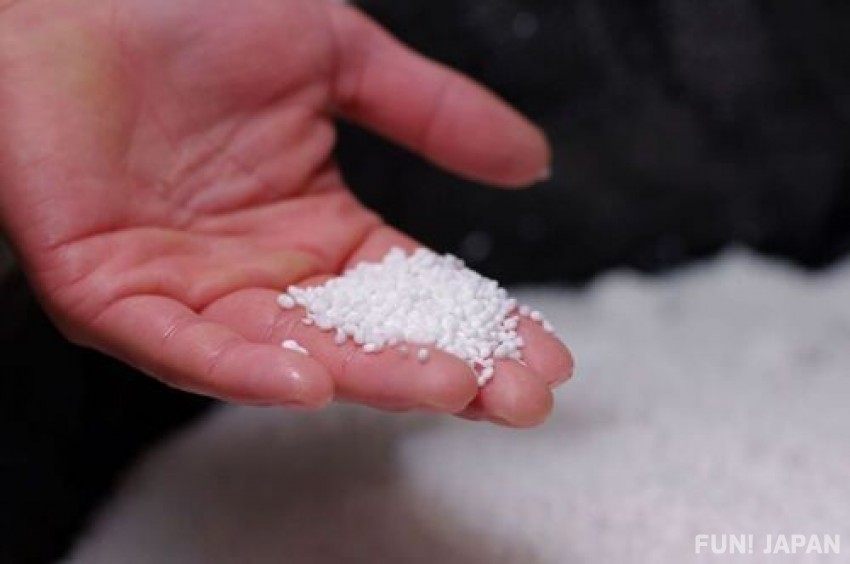 Along with water, rice (* sake rice - used for making Japanese sake) is another ingredient in sake brewing.

Among these sake rice, Tamasakae (玉栄), Gohyakumangoku (五百万石), Goriki (強力), and Yamadanishiki (山田錦) are produced within the prefecture.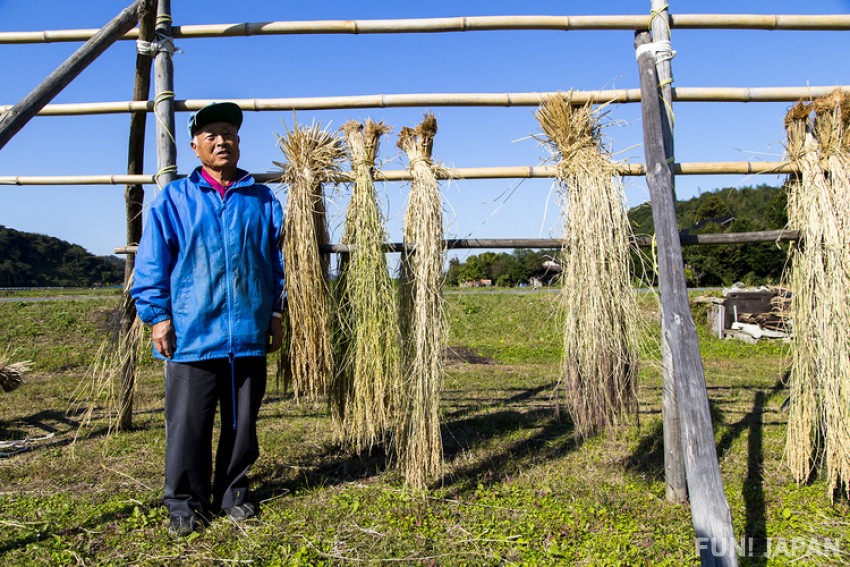 In particular, Goriki is an original sake rice grown only in Tottori, and the sake made from Goriki rice is characterized by its fragrant and rich taste. It may come as a surprise, but Tottori Prefecture also has a thriving grape cultivation centered on the sand dunes, and local grapes are also used to make wine in the prefecture. In this way, Tottori's alcoholic drinks are made with particular selection of ingredients.

3. Ancient sake brewing traditions and techniques that has been passed down

Currently, there are 16 sake breweries in the prefecture (*the breweries that are members of the brewery association). Many of these breweries have a history of over 100 years.

In Japan, there is a Japanese sake manga called "Natsuko no Sake" (夏子の酒), which was made into a drama and became a big hit. Its setting is in fact one real-life location, a brewery named Suwaizumi (諏訪泉) in Tottori! As you can see, there are many historical breweries in Tottori, and the traditions and techniques of sake brewing have been passed down to this day.
4. Tottori's sake goes well with food!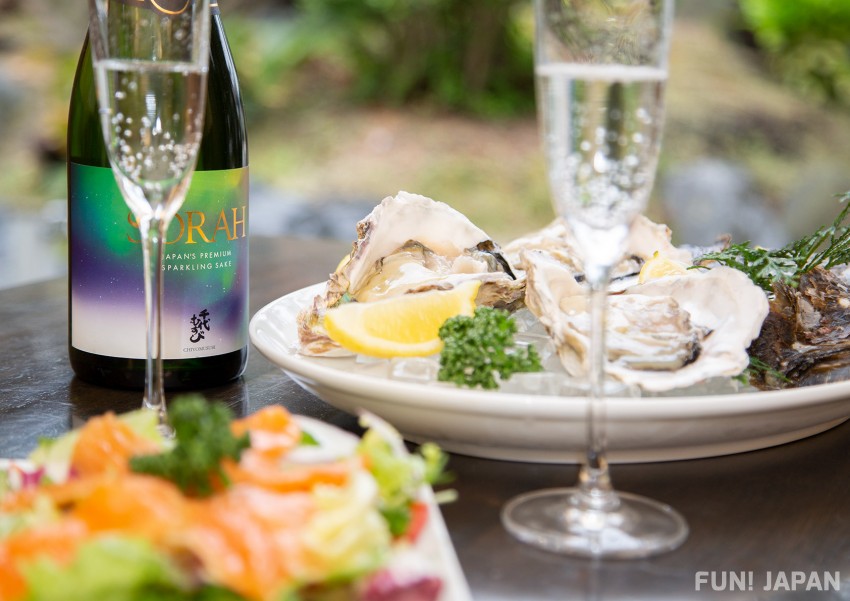 Moreover, Tottori Prefecture, which borders the Sea of Japan, is rich in fresh seafood such as snow crabs (松葉ガニ / Matsuba-gani) and sandfish. Since ancient times, sake brewing has flourished in line with this food culture, and even today there are many sake that are perfect to be enjoyed with seafood and cuisine.

Alcoholic beverages recommended as souvenirs from Tottori Prefecture
Alcoholic beverages make the best Tottori sightseeing souvenirs! Here are some of the most popular brands.
Chiyomusubi Junmai Daiginjo Goriki 40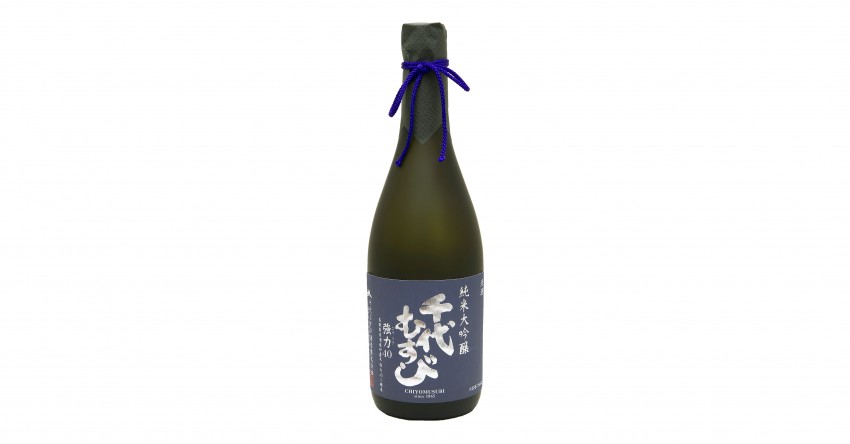 Sake made from Tottori's unique sake rice "Goriki" milled down to 40%. It has a gorgeous fruity scent and elegant richness, and has won the highest gold award at the French competition 【Concours Mondial des Vins FEMINALISE】.

【Ingredients】Goriki made in Tottori Prefecture 【Rice left after milling ratio】40%【Sake meter value】+1【Alcohol content】16.5 degrees
SORAH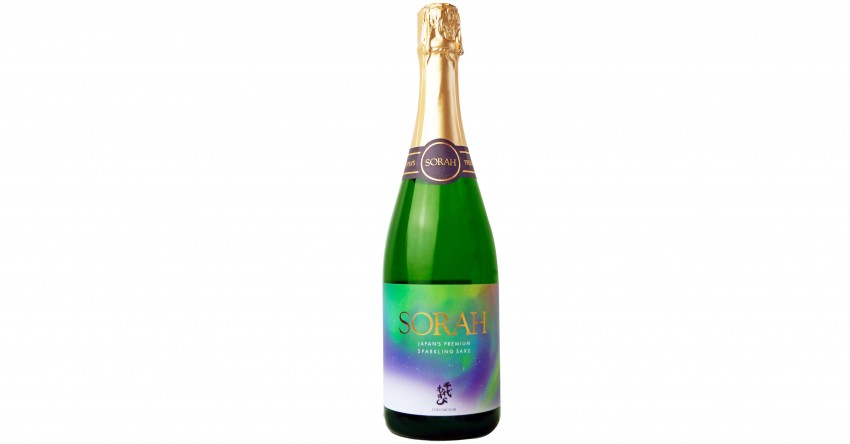 A fizzy sparkling sake made with traditional methods using only sake rice and koji rice malt. When you fill it in your mouth, the first thing that surprises you is the refreshing taste! You can enjoy the sourness unique to sparkling, the refreshing popping bubbles, and the unique flavor of rice liquor, and the refreshing aftertaste makes it the perfect accompaniment to meals.

【Ingredients】Rice (domestic), koji rice (domestic rice) 【Alcohol content】12 degree *It is a sparkling Japanese sake.

ULTRA YUZU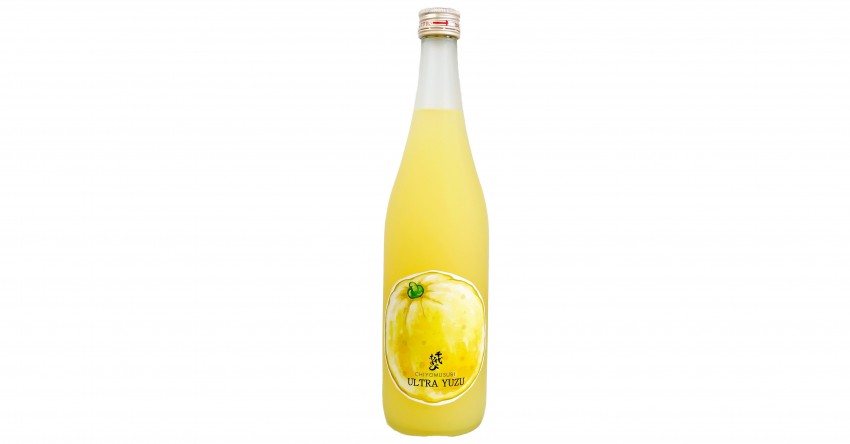 A liqueur made with 25% yuzu juice. Enjoy the refreshing aroma and sourness of natural yuzu, and we recommend mixing it with Japanese sake or soda!

【Ingredients】Yuzu juice (domestic), fructose, brewing alcohol 【Alcohol content】6 degrees
Chiyomusubi Craft Gin Impact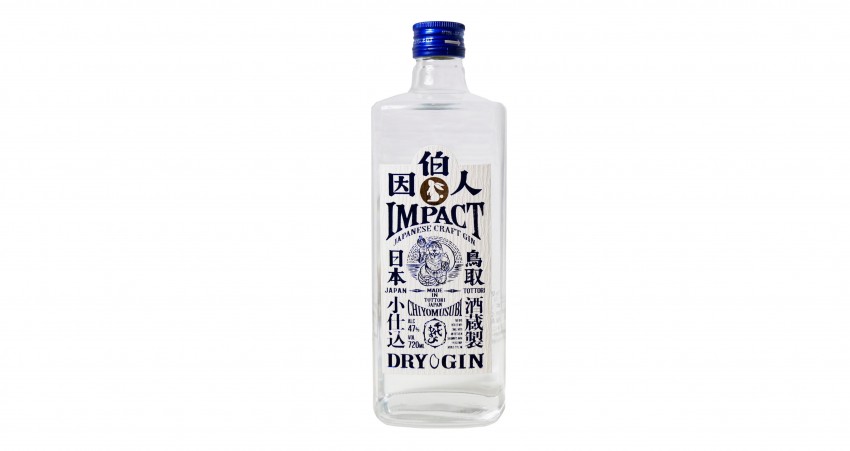 The first dry gin in the San'in region, born in 2019 summer. It is a craft gin based on 13 kinds of botanicals and coriander, applying the techniques of distilled liquor cultivated over many years. Citrus fruits such as lemon, hassaku mikan, and yuzu, as well as the ancient Japanese fragrant tree "Kuromoji" (クロモジ Lindera, an aromatic evergreen - produced in Tottori Prefecture) are used for the fragrance, and you can enjoy the fresh and refreshing scent that makes you feel as if you are walking in the forest in the early morning.

You can enjoy the aroma as it is by drinking neat or on the rocks, or you can use it to mix up a cocktail.
【Ingredients】Rice shochu, 13 botanicals (juniper berry, angelica root, coriander seed, lemon, yuzu, hassaku mikan, daidai bitter orange, orange, ginger, blueberry, clove, cinnamon, kuromoji) 【Alcohol content】47 degrees
Matsui Pure Malt Whisky「The Kurayoshi」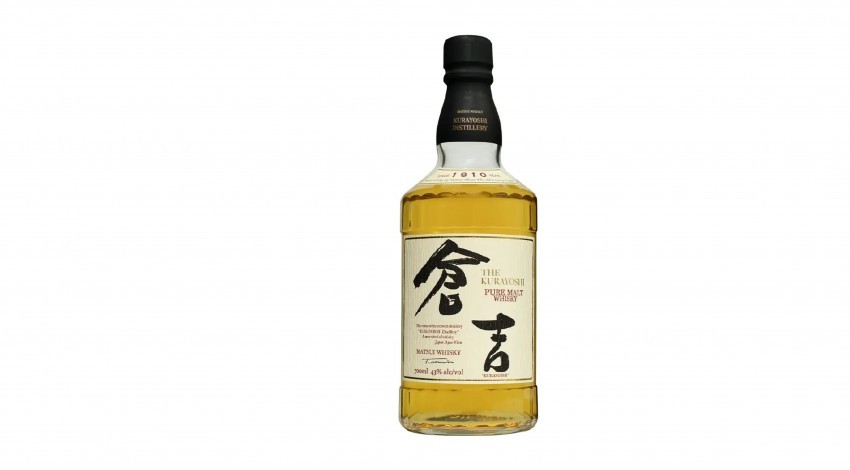 A soft, fragrant and refreshing malt scent, and a well-balanced harmony of sourness, bitterness, and sweetness such as raisins, nuts, and vanilla fills your mouth. A double-gold-medal winner at the San Francisco World Spirits Competiton 2022, one of the most influential liquor competitions in the world.

【Raw Ingredients】 Malt 【Alcohol content】43 degrees
Learn about Tottori's sake at a sake brewery where you can enjoy tastings and sake brewery tours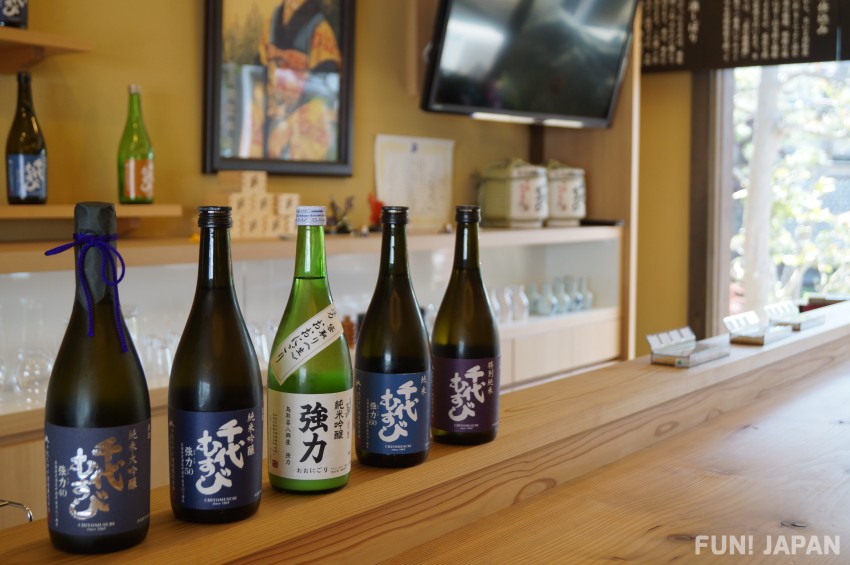 Tottori Prefecture is dotted with breweries in each area. Depending on the brewery, you may be able to observe the sake brewing process at the brewery, or enjoy a tasting inside the store.

One of the most famous brewery spots where you can enjoy a tour of the brewery is Chiyomusubi Sake Brewery Okasora Main Store. With a sake brewery, cafe, and sake bar on site, this is the perfect spot for those who want to learn more about traditional sake brewing and Japanese sake! You can learn about the basics of sake brewing on a brewery tour (reservation required at least one day in advance). After the tour, you can enjoy sake menus and sake sweets such as shochu castella at a cafe, or compare sake at a standing bar. It's perfect for making memories of your trip to Tottori!
Store Information
Chiyomusubi Sake Brewery Okasora Main Store (千代むすび 岡空本店)
Address: 131 Taisho-machi, Sakaiminato City, Tottori Prefecture
Access: 3 minutes walk from JR Sakaiminato Station
Business hours: 9:00-17:00
[Survey] Traveling to Japan