Welcome to Tottori, the hometown of "20th Century Asian Pears"! Visit the "Nijisseiki Pear Museum" and enjoy the all-you-can-eat pear picking!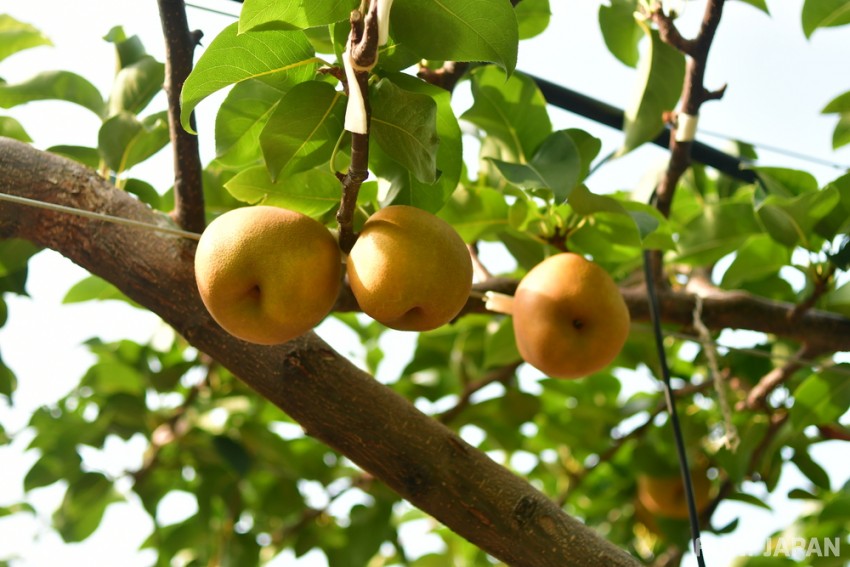 Notorious for crispy texture and juicy sweetness! If you love pears, Tottori Prefecture, the birthplace of "20th Century Asian Pears" (二十世紀梨 / Nijisseiki nashi) A.K.A. 'Nijisseki pear', is a must-see tourist attraction. This time, I would like to introduce the "Tottori Nijisseiki Pear Museum" where you can learn trivia about pears and "Sankouen" where you can enjoy all-you-can-eat pear picking. Ready to learn more about the appeal of Tottori pears? Read on 'til the end!
How Tottori's "Nijisseiki pears" became famous
Various varieties of pears grown in Japan can be broadly divided into "red pears" and "green pears", depending on the color of the peel. The season for pears varies depending on the variety and production area. The earliest pears hit the market in early August, while the later pears hit the market in late November. You may have heard of, or even eaten, "Kousui" (幸水) and "Housui" (豊水), two representatives of Japanese red pears. However, in fact, these are all inherited from the Nijisseki pears, which are green pears. From this point of view, it can be said that Nijisseki pears are an indispensable and important existence for Japanese pears! And on that subject, Tottori Prefecture is the number one producer of Nijisseki pears in Japan.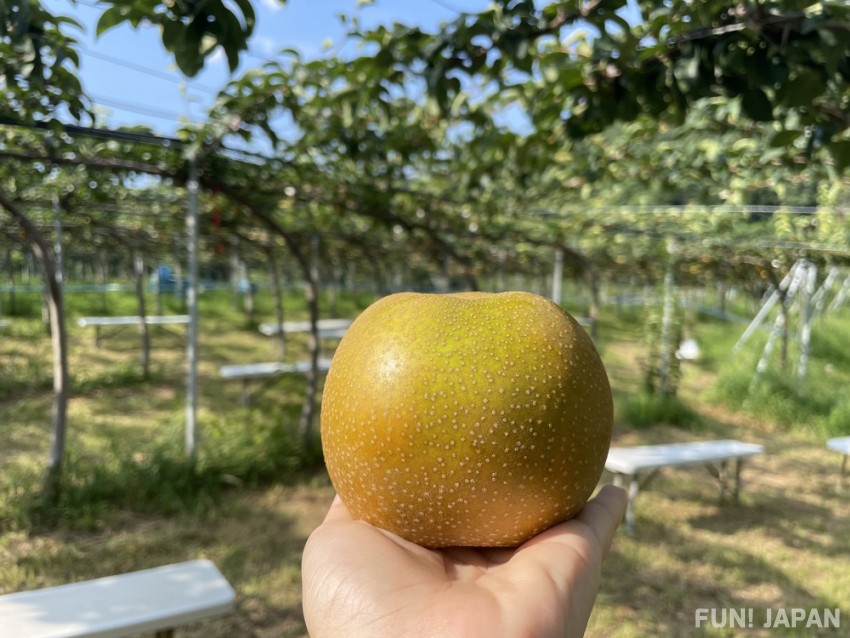 In 1888, Kakunosuke Matsudo (松戸覚之助), a young boy living in Matsudo City, Chiba Prefecture, discovered a budding pear seedling and carefully nurtured it, resulting in a soft, juicy pear. Since this pear had superior quality unlike conventional varieties, Dr. Torajiro Watase (渡瀬寅次郎), a doctor of agriculture, decided to name it "Nijisseiki" (二十世紀 - 20th Century) with the hope that "it will become a representative variety in the coming new century (20th century)". This was the catalyst for the birth of Nijisseiki pears. After that, thanks to the efforts of Eiji Kitawaki (北脇永治), a pear farmer who worked hard to cultivate and spread Nijisseiki pears around Japan, Nijisseiki pears became well-known and popular in Tottori prefecture. Plus, slopes in Tottori Prefecture offers the best conditions for growing Nijisseiki pears, which prefer steep slopes with good drainage. In this way, after 100 years of effort, Nijisseiki pears have become the representative fruit of Tottori Prefecture.
The Nijisseki pears have just the right amount of sweetness, a rich texture, and just the right amount of acidity, creating a perfect balance that will captivate the grown ups. When you come to Tottori prefecture, be sure try the Nijisseki pears when you have a chance.

Tottori Nijisseiki Pear Museum: A museum where children and adults can enjoy learning about pears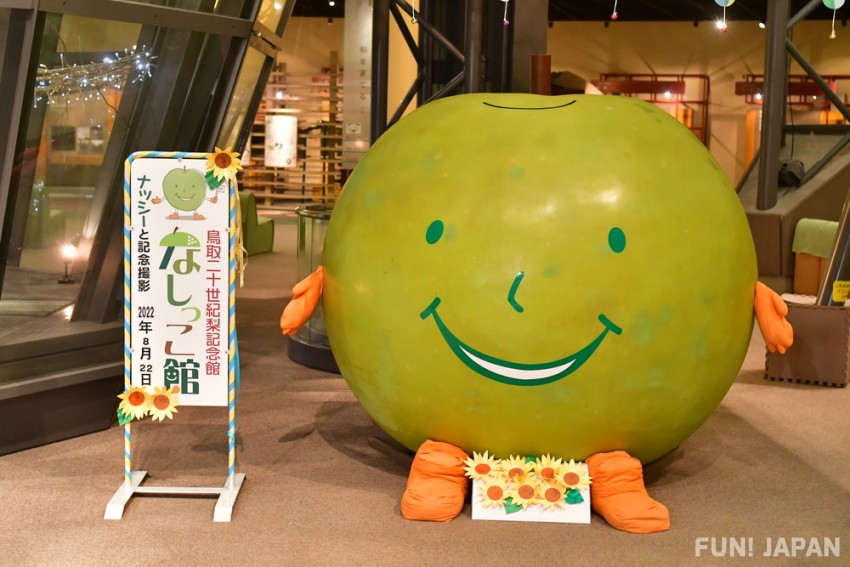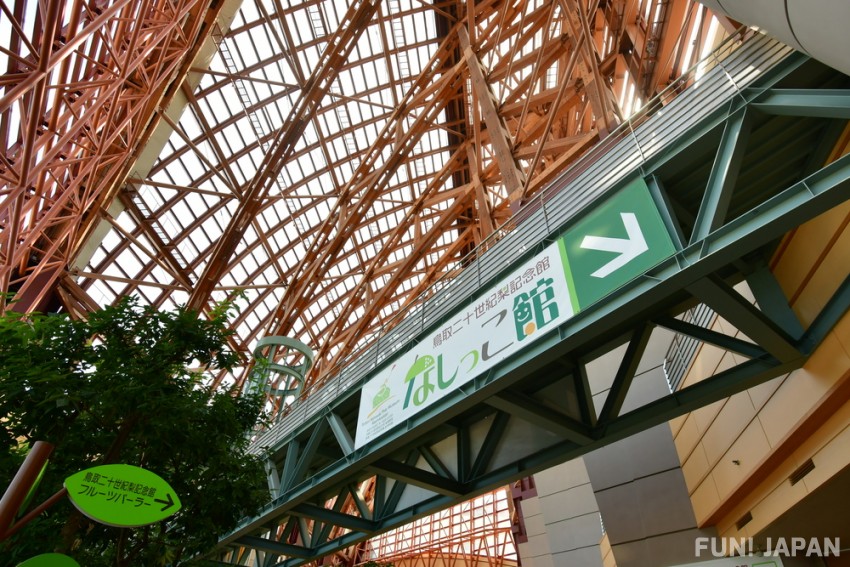 If all you do is just looking at the exhibits in the museum, you will surely find it boring. However, the Tottori Nijisseiki Pear Museum (二十世紀梨記念館 / Nijisseki Nashi Kinen-kan) has many corners for visitors to get indulged in a variety of simulated hand-on experiences. For those with children, we recommend the "Garden of Wonder" on the second floor.
Here, visitors will feel miniaturized as they venture in the middle of various scale models and unearth the secrets the pear orchard hides. After that, you can head to the "Growing Pears" corner and not only learn about the year-round work procedure for growing pears, but also experience a simulated experience of "bagging" pears. At first glance, it may look easy, but when you actually try it, you might not be able to do it so well after all!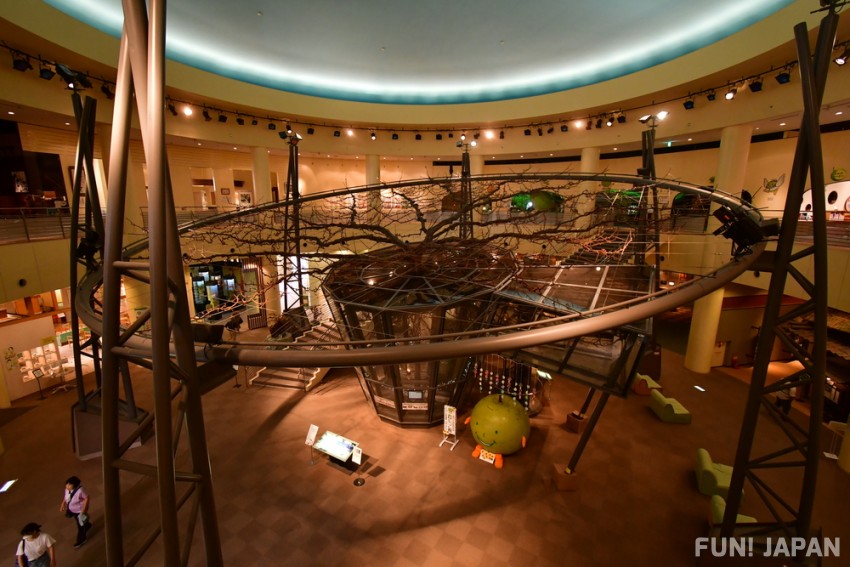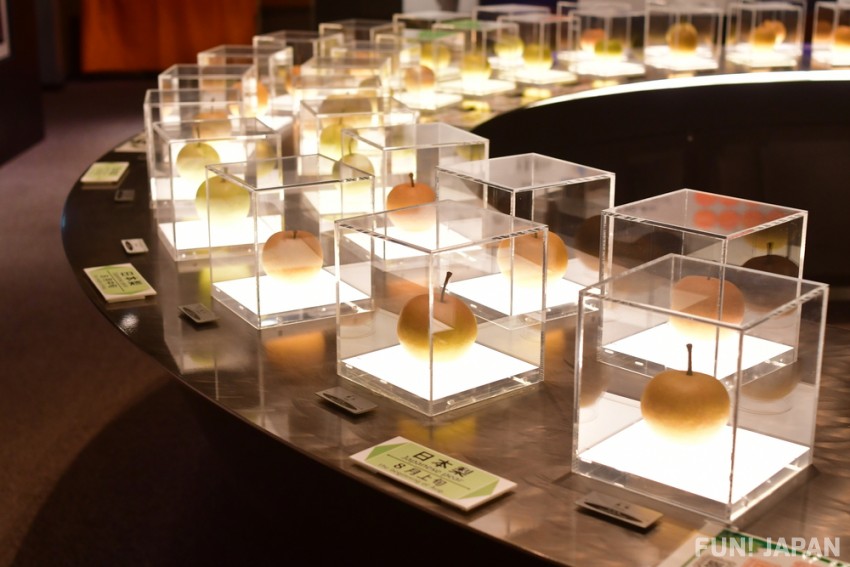 On the other hand, at the "Pear Kitchen Gallery", you can eat and compare three types of pears. The moment you put them in your mouth, you are sure to tell the different varieties. In the exhibition corner on the first floor, which was built around the "Giant Nijisseiki Pear Tree", you can easily learn about the history of Nijisseki pear cultivation, art works related to pears, and materials related to pears around the world through panels, models, and videos. Those who are interested in pears can take a leisurely tour at one's own pace. 
There is also a fruit parlor and a museum shop at the entrance. When you want to take a break, we recommend pear sweets that can only be tasted at the museum. If you have time, be sure to visit the outdoor pear garden. This is the only place where you can observe the cultivation environment of various pears.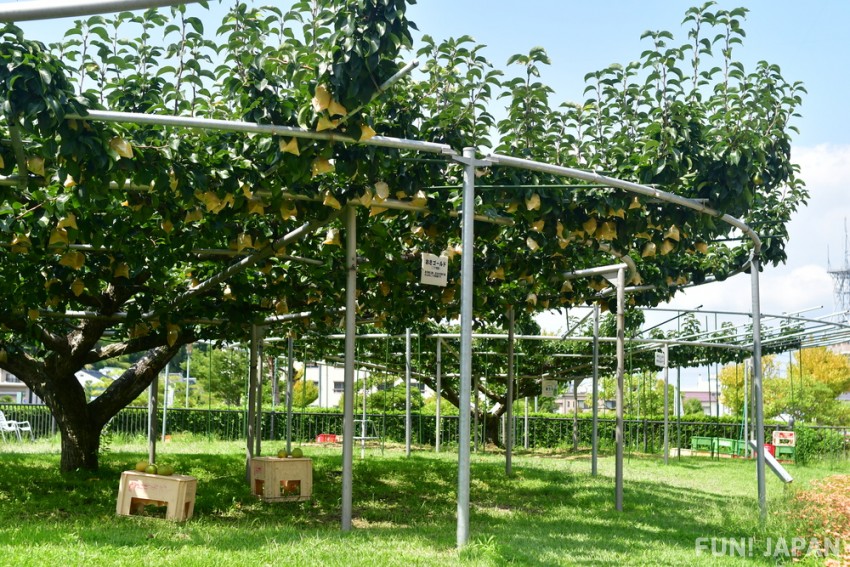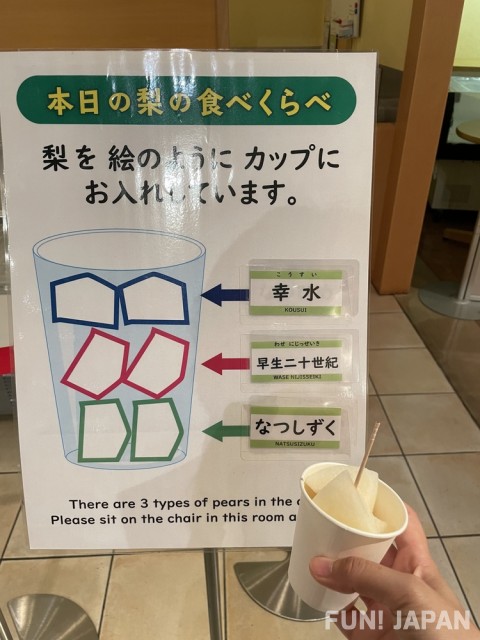 Spot Information
Spot name: Tottori Nijisseki Pear Museum - Nashikkokan (鳥取二十世紀梨記念館・なしっこ館)
Address: 198-4 Dakyoji-cho, Kurayoshi City, Tottori Prefecture, inside Kurayoshi Park Square
Opening hours: 9:00-17:00
Access: Take the bus from Kurayoshi Station Bus Terminal No. 2, get off at "Kurayoshi Park Square" or "Kurayoshi Park Square North Entrance", and walk 5 minutes.
Official site: http://1174.sanin.jp/en/
Sankouen: All-you-can-eat pear picking at a pear garden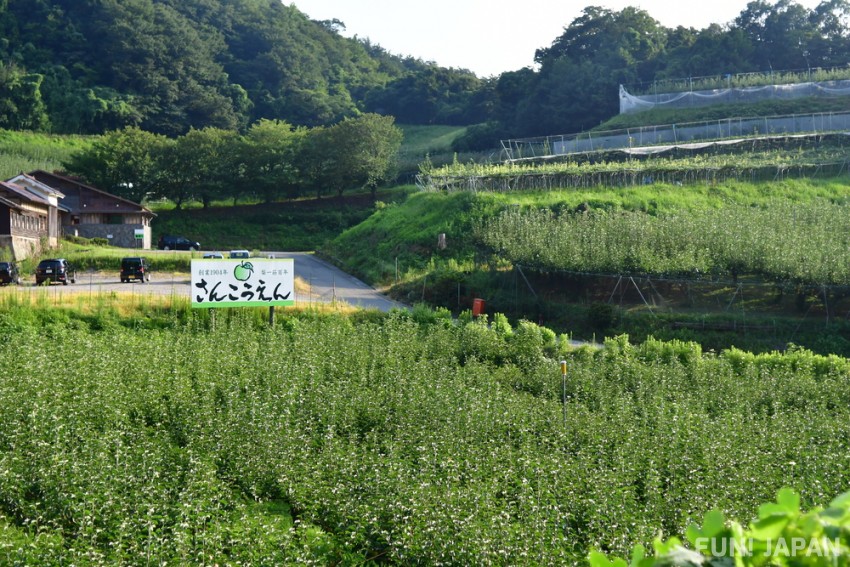 For those who want to try pear picking, we recommend "Sankouen" (さんこうえん), a pear orchard with over 100 years of history. Since its founding, the orchard has devoted itself to cultivating Nijisseiki pears. Apart from working hard to grow pears, it also has researched the optimal conditions for growing delicious pears. The inspiration for working hard is the smiles of the customers who have tasted "pears with the best taste". Anyone who has visited once would definitely look forward to returning to Sankouen and experiencing pear picking during the harvest season again!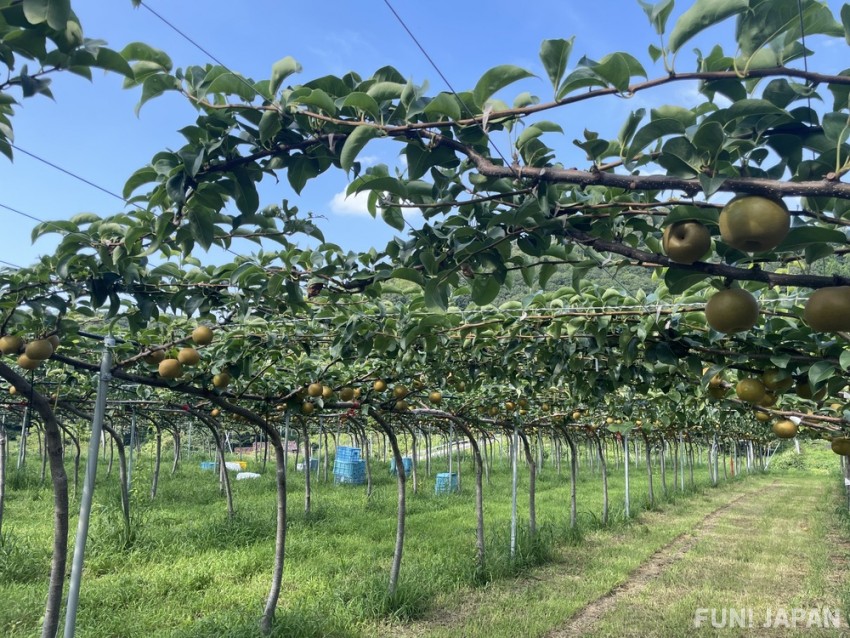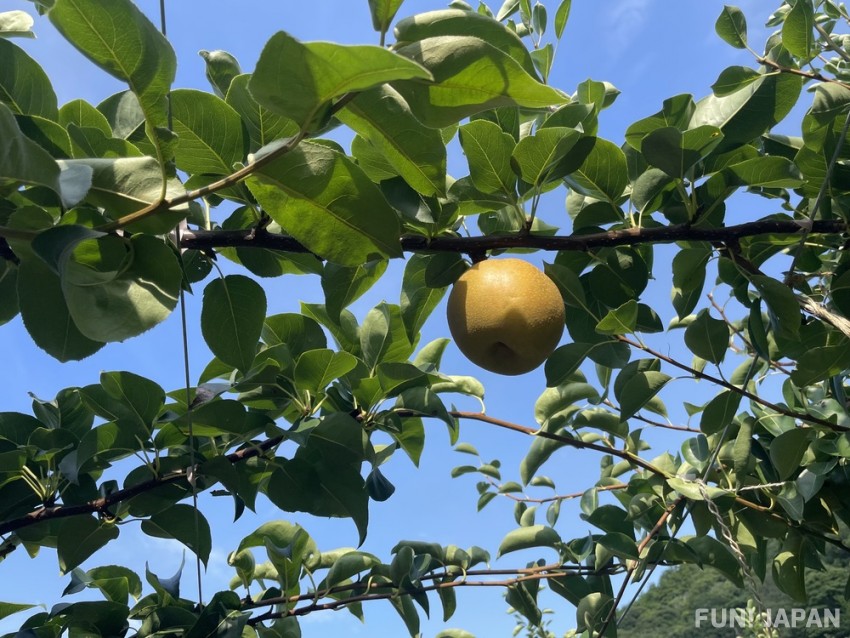 At Sankouen, 11 types of pear trees, including Kousui, Shinkansen, Nijisseiki, and Shinkou, are planted in 20 different areas. As there is a wide variety of pears, and the harvesting time of each species differs, so if you visit anytime between late July and mid-November, you will be able to taste the pears in their harvest season. The best part is that you can enjoy "all-you-can-eat pear picking" just by paying the entrance fee!
Picking pears is super easy. You can easily remove the pear by gently pinching it to the right or left. After plucking the pear, use the plastic knife and waste bin you received from the farm when you entered the orchard to peel it and eat it fresh. It is an awesome experience that after enjoying pear picking, you can also enjoy the taste of fresh pears along. Be sure to try it once!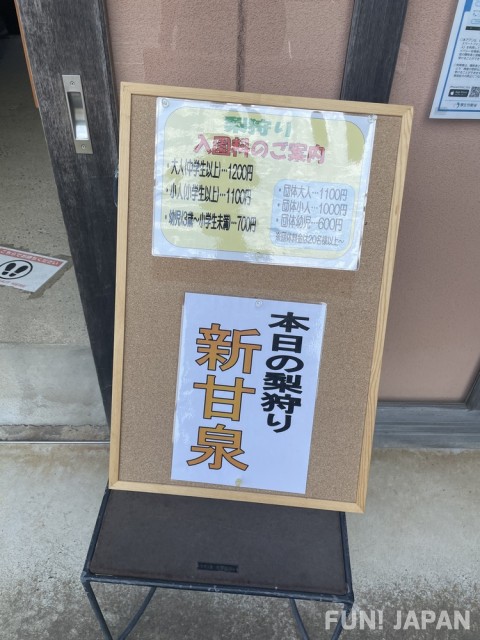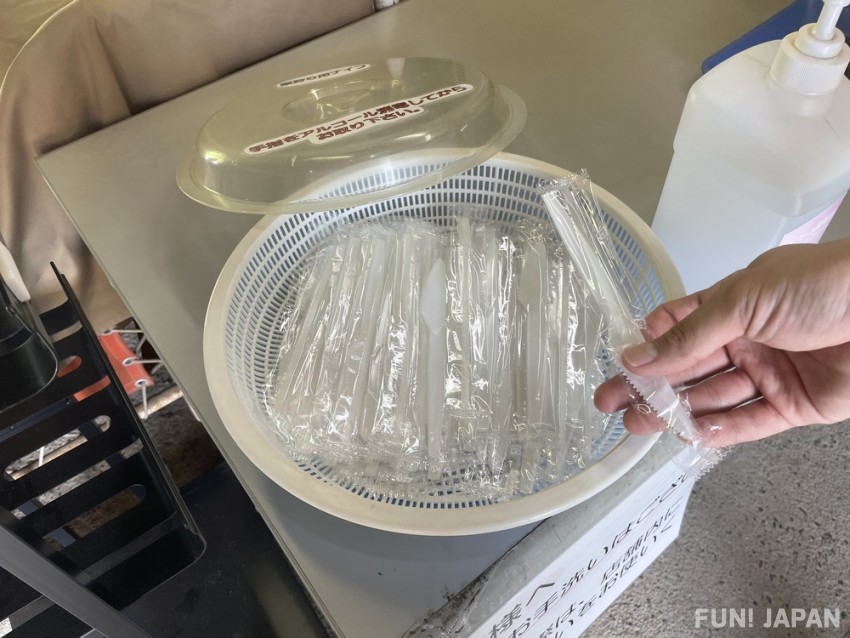 Spot Information
Spot name: Sankouen
Address: 1973 Yuyama, Fukube-cho, Tottori City, Tottori Prefecture
Business hours: 9:00-17:00
Price:

Junior high school students and older: 1,200 yen
Elementary school students and older: 1,100 yen
Children of 3 years old and older: 700 yen

Access: About 5 minutes by car or taxi from Tottori Sand Dunes
Official site: https://www.sankouen.com/
In addition to sand dunes, Tottori has a wide variety of gourmet foods. Once you savor a crunchy yet sweetness pear, you will never forget it! Next time you come to Tottori Prefecture, be sure to try it hen you have a chance!

[Survey] Traveling to Japan
Recommend