Tottori Sand Dunes: Japan's First Sand Dunes Located in Tottori Prefecture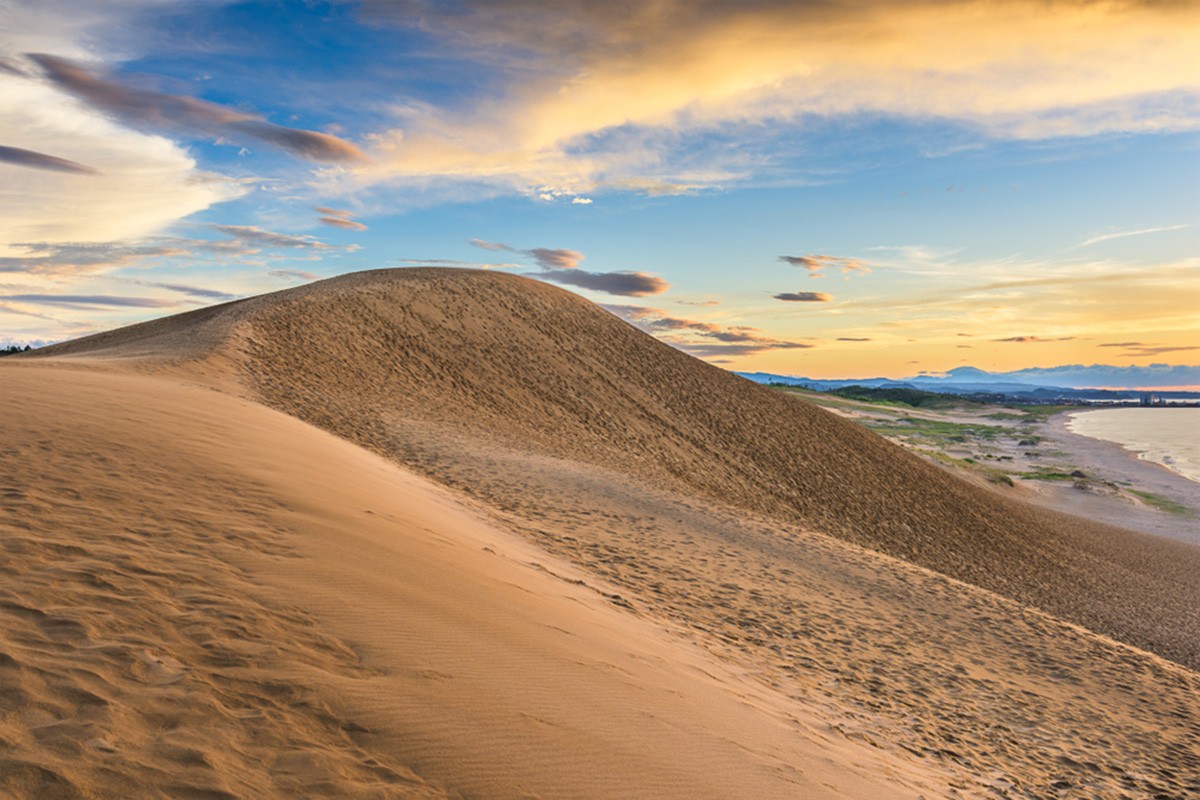 The Tottori Sand Dunes are the first coastal sand dunes in Japan, facing the Sea of Japan, in Tottori City, Tottori Prefecture. Not only can you see the magnificent landscape of the sand dunes, but you can also enjoy various activities unique to sand dunes as well.

About Tottori Sand Dunes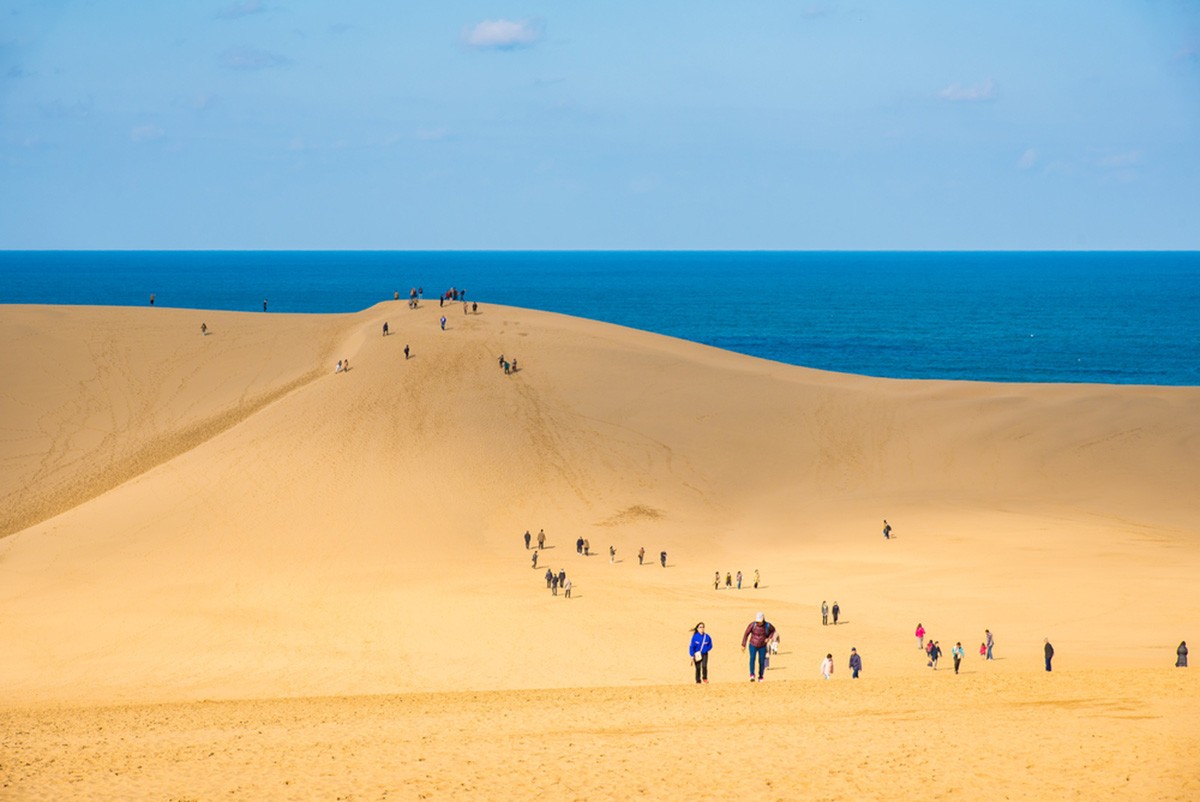 Tottori Sand Dunes are natural sand dunes that were created over many years. It boasts being Japan's largest, with a total distance of 2.4 km north to south, about 16 km east to west, and up to 90 meters in height. The landscape of the Sea of Japan, the clear blue sky, and the vast sand dunes overlooking the horizon are breathtakingly beautiful.

Weather and What to Wear at Tottori Sand Dunes
Tottori Sand Dunes can be extremely hot in the summer with the intense sunlight and blazing sand but is extremely cold in the winter with strong winds blowing from the Sea of Japan. When it comes to a more mild climate, the spring or early summer is better. On the other hand, if you want to see a more season-specific scene, the winter with its beautiful snow scene is recommended.
You should wear comfortable shoes and clothes that can get dirty when considering activities when sightseeing the sand dunes.
Highlights and Things to do at Tottori Sand Dunes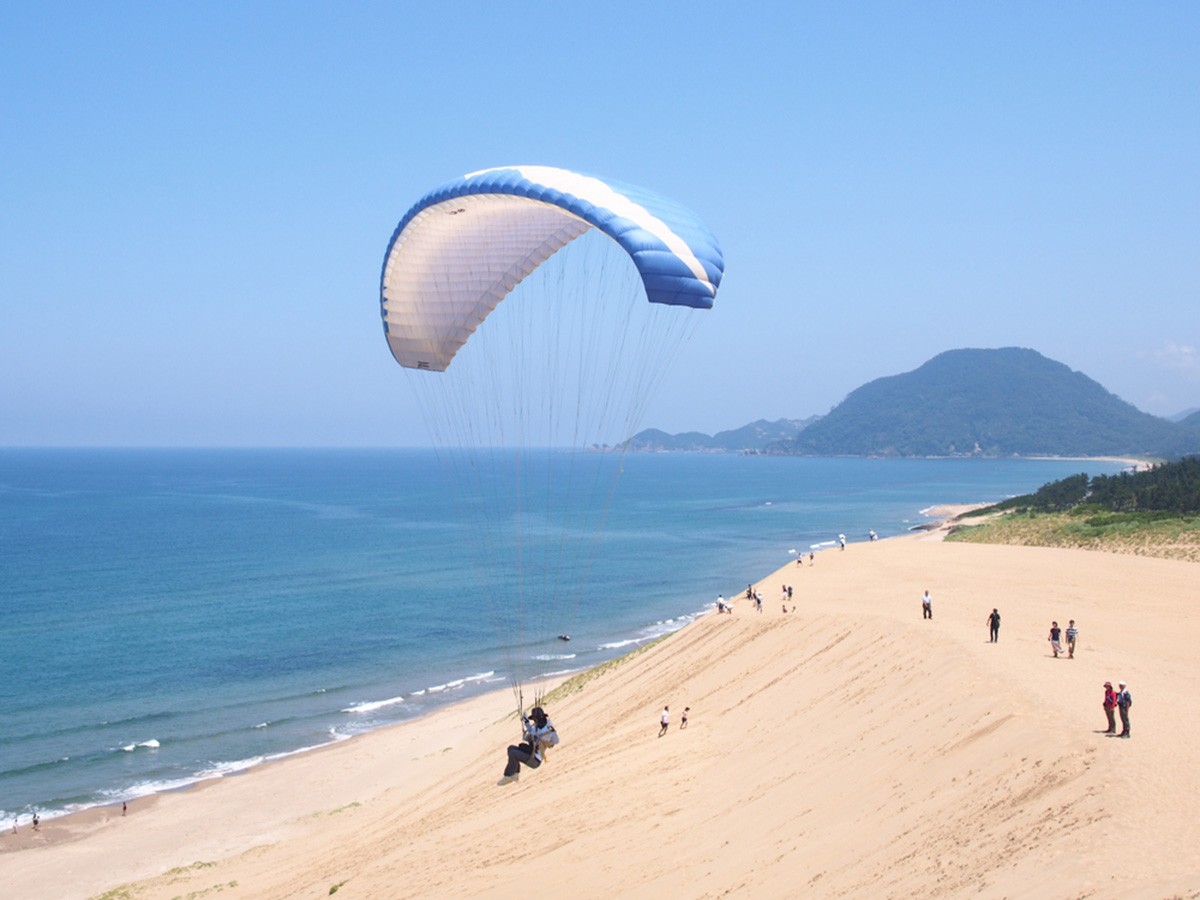 Tottori Sand Dunes have various spots such as tourist facilities, restaurants, souvenir shops, and hot springs, as well as activities to do in the sand dunes. Here are some of the attractions and activities that are recommended.

The Sand Museum and Other Attractions of Tottori Sand Dunes
At Tottori Sand Dunes, there is a wealth of tourist attractions related to sand dunes such as museums and geoparks. Particularly recommended is the Sand Art Museum, which exhibits sand statues. Sand statue sculptors gathered from all over the world make various sand sculptures based on a theme each year. You will be impressed by the huge sand statues with elaborate detail, seeing things such as world heritage buildings and historical great people being sculpted.

The Snowy Landscape of Winter at Tottori Sand Dunes
The Tottori Sand Dunes allow you to admire completely different scenery depending on the time of day and season. For example, at dusk, not only the sky but the sand dunes are dyed orange, with the sunset seen on the horizon.
The landscape also changes greatly depending on the season. Especially in the winter when it snows, it becomes completely white, giving it fantastic scenery.
Camel Riding and Other Popular Activities at Tottori Sand Dunes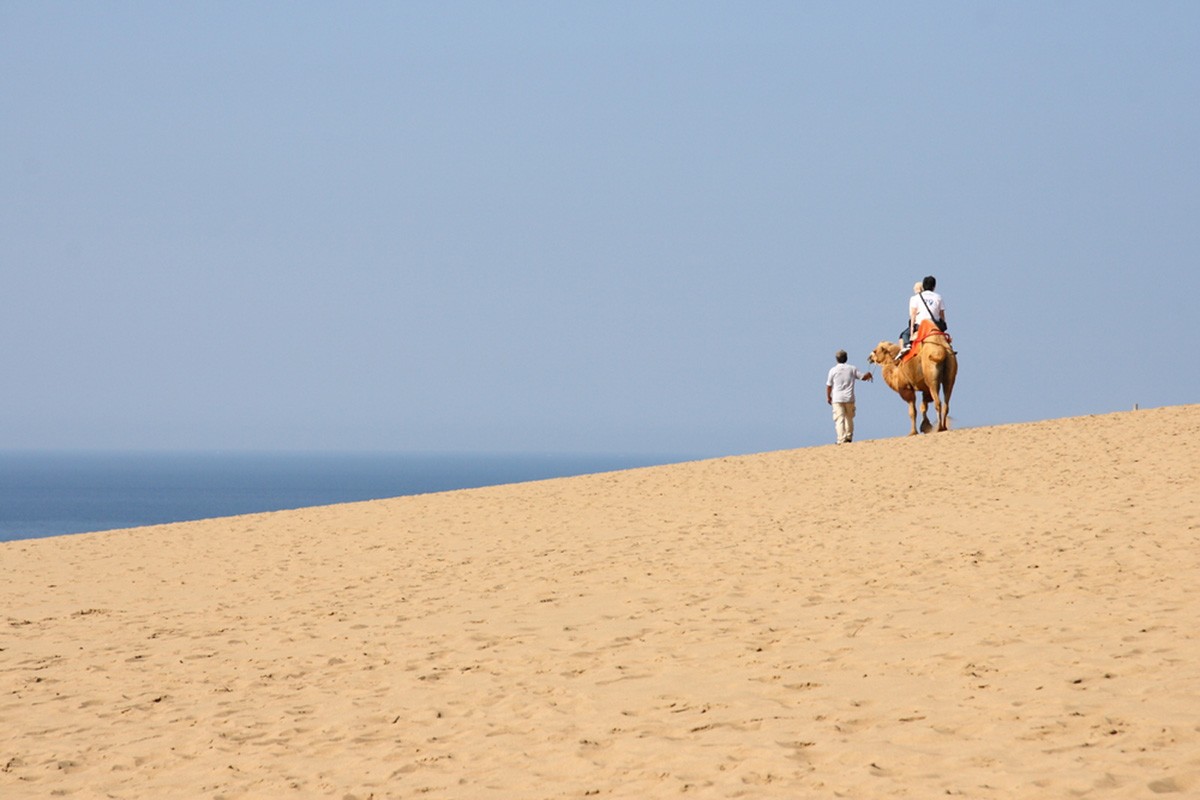 Be sure to experience the activities when visiting Tottori Sand Dunes. A variety of activities are available such as "Fat Bike", where you ride on the sand and coastline on a bike, "Sandboard", where you surf on a board on the sand, and "Paraglider" where you fly off the Tottori Sand Dunes. Among them, you should definitely try out "Camel Riding". You can take a tour of the sand dunes on the back of a camel, and take photos with the camel as well. The view from the camel far above the height of a person is exceptionally beautiful.

Hotels Near Tottori Sand Dunes
There are only a few guest houses near Tottori Sand Dunes. Therefore, when sightseeing at Tottori Sand Dunes, it would be better to search around JR Tottori Station where you can find more accommodation facilities. There are many hotels in this area as well.

How to get to Tottori Sand Dunes
When heading to Tottori Sand Dunes, get to the "Dune Center", which is the tourist base. First, get on a bus bound for Sand Dunes Center from JR Tottori Station. There are multiple routes of buses you can use, such as "Regular Route Bus Sakyu Line", "Loop Kirinshishi", "Bonnet Bus", or "Yumeguri Express" and it takes about 20 minutes. After getting off at the Dunes Center bus stop, it takes 5 minutes to get on the sightseeing lift from there to Tottori Sand Dunes.

Spot information
Spot name: Tottori Sand Dunes (Dune Center)



Access: About 20 minutes from JR Tottori Station to Dune Center by local bus
Wi-Fi: Available (Tottori BB)
Language: English, Chinese, Korean
Credit cards: VISA, MasterCard, JCB, AMERICAN EXPRESS, Diners Club International (Depending on facility)
[Survey] Traveling to Japan
Recommend