Have you experienced VR before which is one of the current hot topics? Introduction of VR Entertainment Facilities in Tokyo.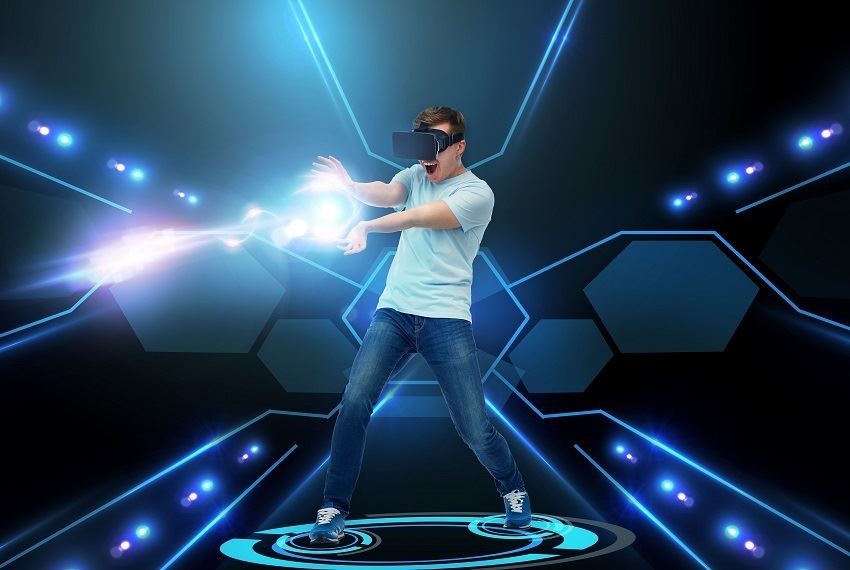 Have you experienced VR (virtual reality) one of the current hot topics? VR stands for "Virtual Reality". It is a technology which uses the artificial environments like CG, which allow the user who wears the special goggle to experience a simulated experience just as if you are in there. By using VR, you can immerse yourself in the game or travel around the world while you are at home, trying the various experiences which is different from real world. At the same time there are many games and attractions that you can experience VR conveniently, especially in Tokyo. Once you experience VR at these attractions, you might cannot be satisfied with ordinary games anymore?! Today we are going to introduce VR entertainment facilities that you can actually experience it.
To be used conveniently at home! A new virtual world experience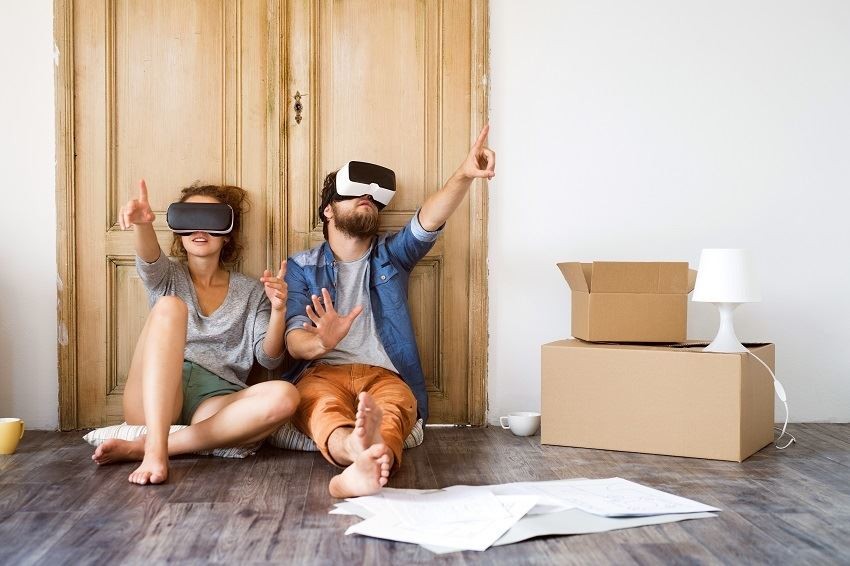 One of the method to experience VR is smartphone VR which you can experience VR by using your smartphone. By choosing your favorite VR movie and setting the smartphone on the VR headset, you can experience VR conveniently. Without buying any new game machine, you can immerse yourself into the virtual space while staying at home! From there you will see a world which is different from your room. This is the real thrill of VR. There are various types of VR headsets ranging from simple one, which made from cardboard until the high performance one. Since the corresponding smartphone size varies depending on VR headset, let's check the corresponding size before purchase.
※For further details, please click the link.

Experience the new world view which pursuing high entertainment!
DMM VR THEATER YOKOHAMA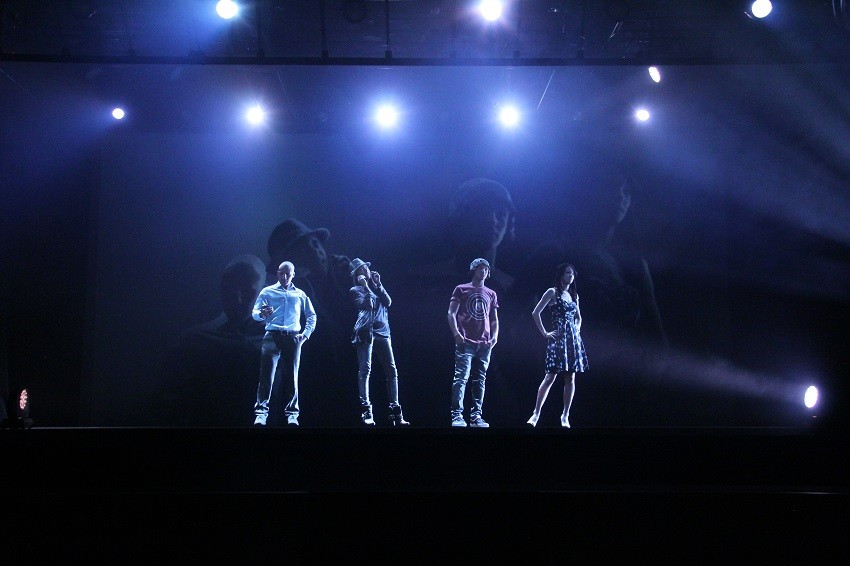 This is a theater that provides the stage of state-of-the-art video, "holographic". Besides, this is also a theater that provides you a new VR experience without using any special equipment. The graphic will be screened on the stage with high resolution, beautiful and powerful image that cannot even be distinguished from reality. In addition to video technology, it has a 9.1 channel surround system. In addition to the stereoscopic effect of the image it also provides the feeling of stereoscopic sound effect. You can experience a stage with amazing and immersive surroundings with images just like the artist and anime are just in front of you.
DMM VR THEATER YOKOHAMA

Address: 1-5, 2-chome, Minamisaiwai, Nishi-ku, Yokohama-shi, Kanagawa Prefecture
Access: 5 minutes' walk from JR Yokohama Station Minami West entrance (South ticket counter entrance)
Business hours: Depends on theme of performance
Fee: Depends on theme of performance
Fixed holiday: Varies according to the theme of performance
https://vr-theater.dmm.com

Jump into the world of animation! VR ZONE SHINJUKU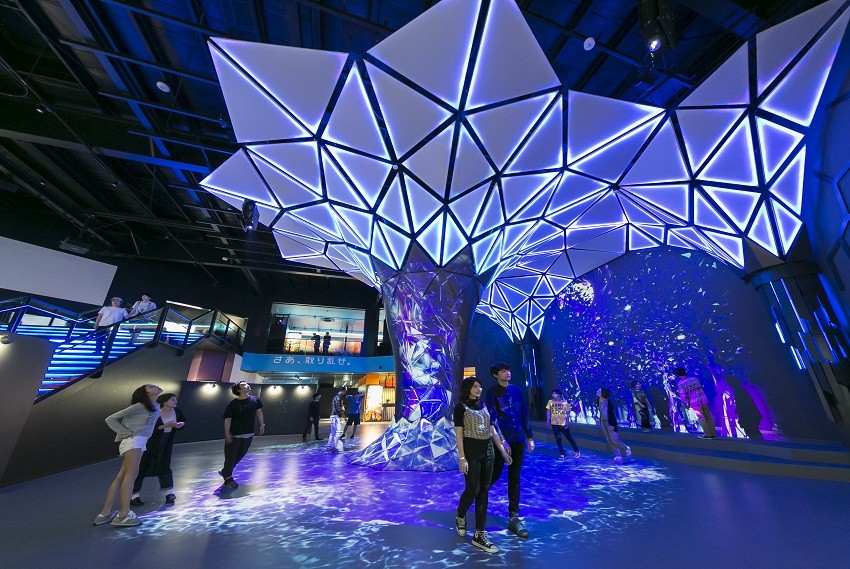 A VR facility in the center of Kabuki-cho, Shinjuku. It creates a new immersion feeling which is different with the past VR attraction by combining highest VR technology and unique machine. You can enjoy activities that fully utilize all of your five senses, from the ultimate test of your bravery when standing at 200 meters above the ground, a horror experience to escape from the cursed abandoned hospital, and the VR video which based on popular animation 'Gundam' and 'Dragon Quest'. Besides, there are other facilities such as projection mapping and food corner, which you can enjoy beside VR experience.
VR ZONE SHINJUKU

Address: 1-29-1, Kabuki-cho, Shinjuku-ku, Tokyo
Access:


7 minutes' walk from JR Shinjuku Station East Entrance
2 minutes' walk from Seibu Shinjuku Station

Business hours: 10:00 ~ 22:00 (last entry: 21:00)
※Activity reception end at 21:30
(If there is queue at each activity's entrance, the reception might be closed earlier)

Admission fee: Package of 1 Day with 4 tickets: 4,400 yen.

※(Package of admission fee and 4 types of VR activity tickets.) The ticket are reserved and sold in advance, and might not available for purchase on the actual day. For details, check the official homepage.

※ There is restriction for VR attraction

https://vrzone-pic.com

VR experience in the sky!
SKY CIRCUS Sunshine 60 Observatory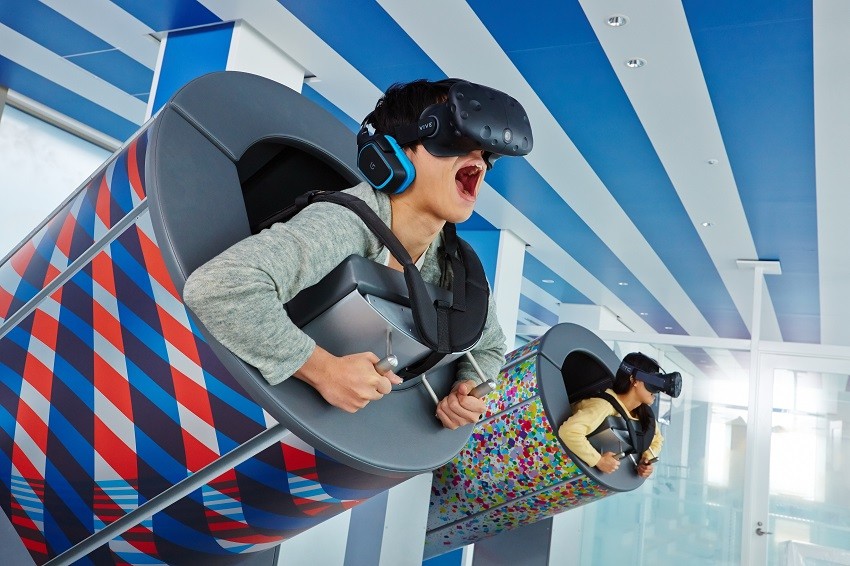 It is a new observation platform, "SKY CIRCUS Sunshine 60 Observation Deck" that you can enjoy the view of Tokyo from center of Ikebukuro, and various height experience in various methods. There are various VR available such as "TOKYO Dangan Flight" which get the player to get on to a human cannon machine and wear the special goggle to fly around to explore the future sight of Tokyo, a swing-type body coaster "Swing Coaster" that let you glide over the city of Ikebukuro, escape mission "SKY Escape ~ High position fear experience" where you can enjoy a thrilling float experience, etc. Besides, there are also lot attractions where you can snap a SNS photo. It's an observatory where you can enjoy in day time, night time, or even on rainy days.
SKY CIRCUS Sunshine 60 Observatory
Address: 60th Floor, Sunshine City Sunshine 60 Building, 3-1, Higashi Ikebukuro, Toshima-ku, Tokyo

Access:


Approximately 3 minutes' walk from Higashi-Ikebukuro Station underground corridor


Approximately 8 minutes' walk from Ikebukuro Station (JR Line, Tokyo Metro Line, Seibu Line, Tobu Line)

4 minutes' walk from Higashi Ikebukuro 4-chome Stop (Toden Arakawa line)

Business hours: 10:00 - 22:00 * Last entry is 21:00
Admission Fee: Observatory entrance fee


Adults: 1,200 yen

Students (High school, university, college): 900 yen

Children (Primary school & Secondary school students): 600 yen

Kids (4 years old and below): 300 yen

TOKYO Dangan Flight (1 time / 1 pax): 600 yen
Swing coaster (1 time / 1 pax): 400 yen
SKY Escape ~ High position fear experience ~ (1 time / 1 pax): 500 yen
※There is restriction for VR attraction

http://www.sunshinecity.co.jp

"Bungee jump" in the center of Shibuya?!
VR PARK TOKYO SHIBUYA
There are various type of VR games such as sports, horror, action and fitness etc. which are suitable for VR beginners. Among these games, "Jungle Bungee VR" is particularly popular where the player hung by the harness and repeats rising and falling action inside the jungle. It is so incredible feeling when you jump over branches and rocks of tree like "Tarzan" or "Naruto"! This is a space suitable for all people including foreigners, as the floor guidance is also written in English and Chinese.
VR PARK TOKYO SHIBUYA
Business Hours: 10:00-23:20. (Saturday 10:00-23:30)
Address: 4th Floor, KN Shibuya 1 Building, 13-11 Udagawa-cho, Shibuya-ku, Tokyo
Admission Fee:


Non-peak season: 2,900 yen
Peak Season: 3,300 yen

Check on below homepage for details:


http://www.adores.jp/vrpark/
Recommend