Namja Fried Dumpling Stadium - Fulfill Your Dumplings Crave at Once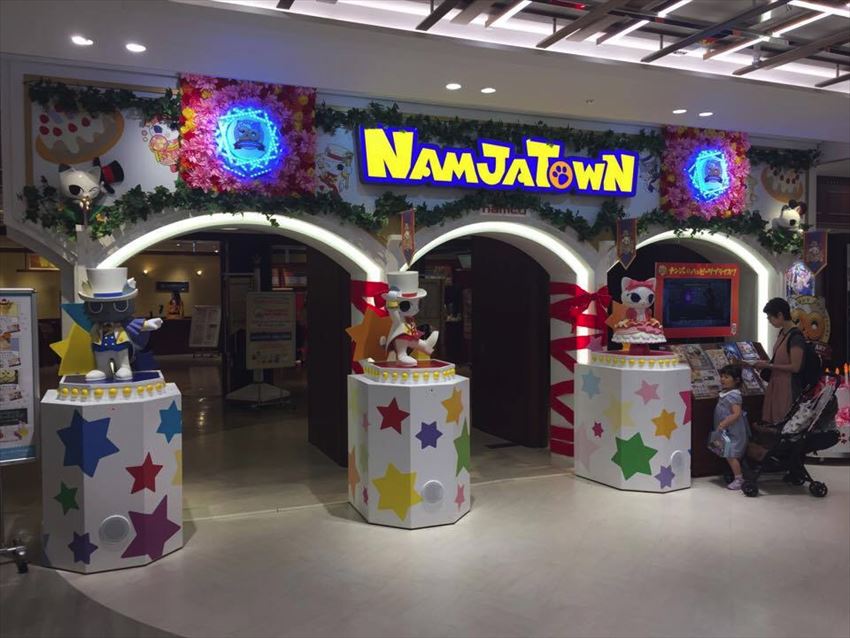 Entertainment Facilities in Sunshine City
Coming to Sunshine City in Ikebukuro, Tokyo, you might think of going to the aquarium or the Pokemon Store. But other than these attractions, there are actually a lot of entertainment facilities in Sunshine City that can fulfill your day. Today, I am introducing you the "Namja Town" and its "Namja Fried Dumpling Stadium", which is made by a famous game company, Namco. The ticket is 500 Yen per person. But if you want to enjoy their attractions, you can choose other plans such as 3,300 yen all-you-can-play plan.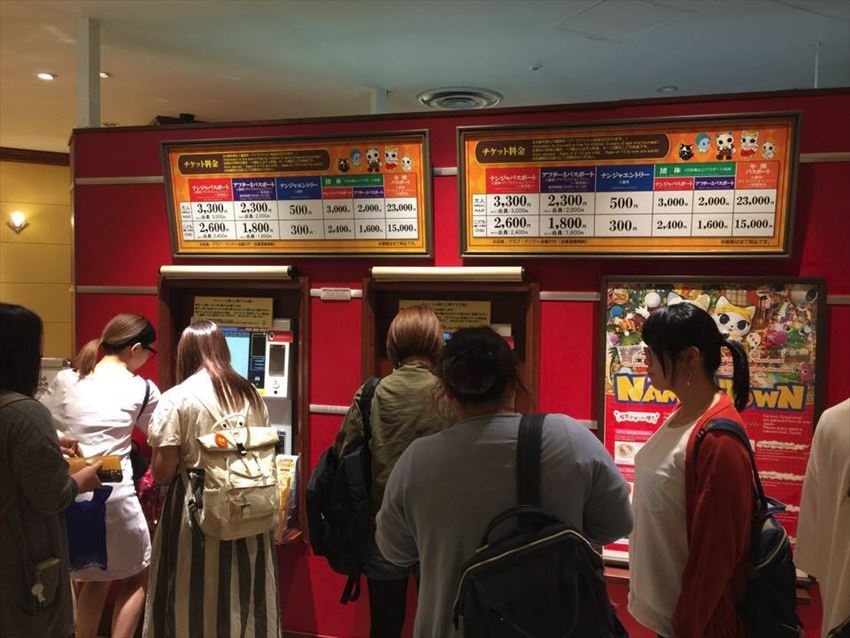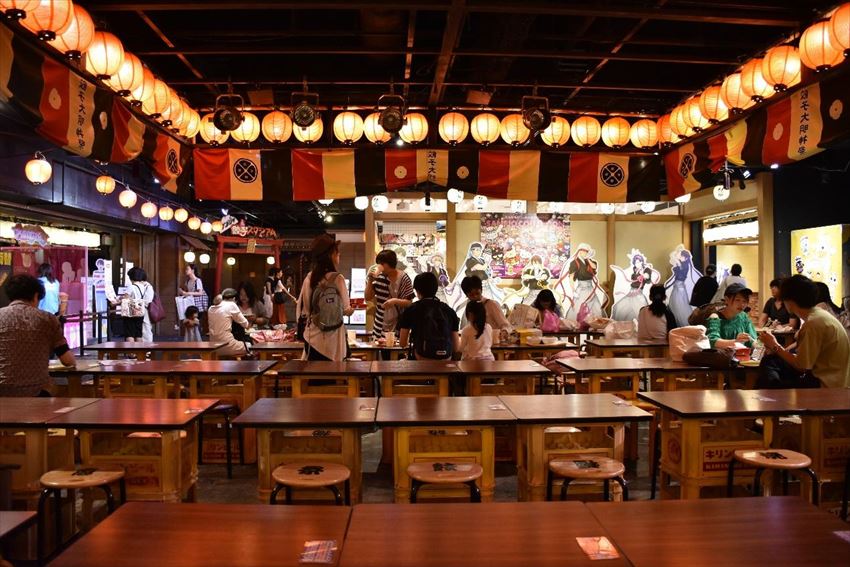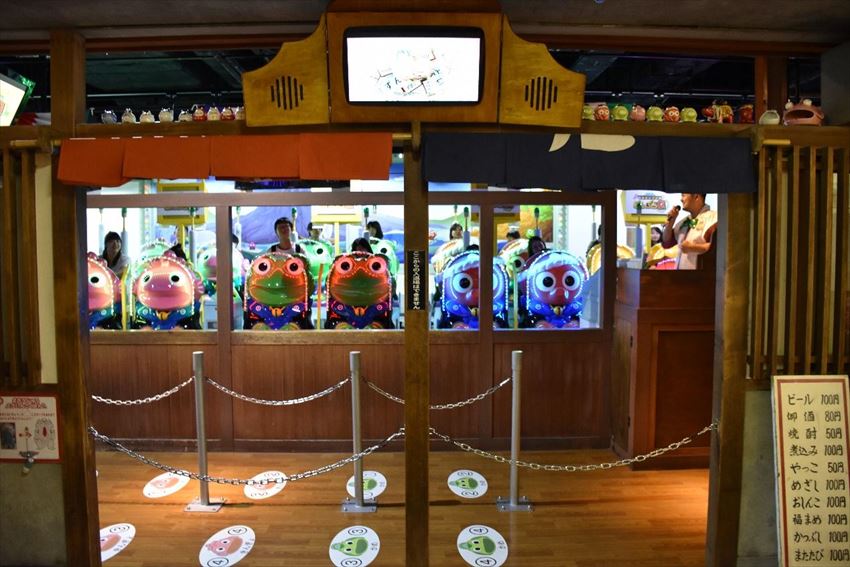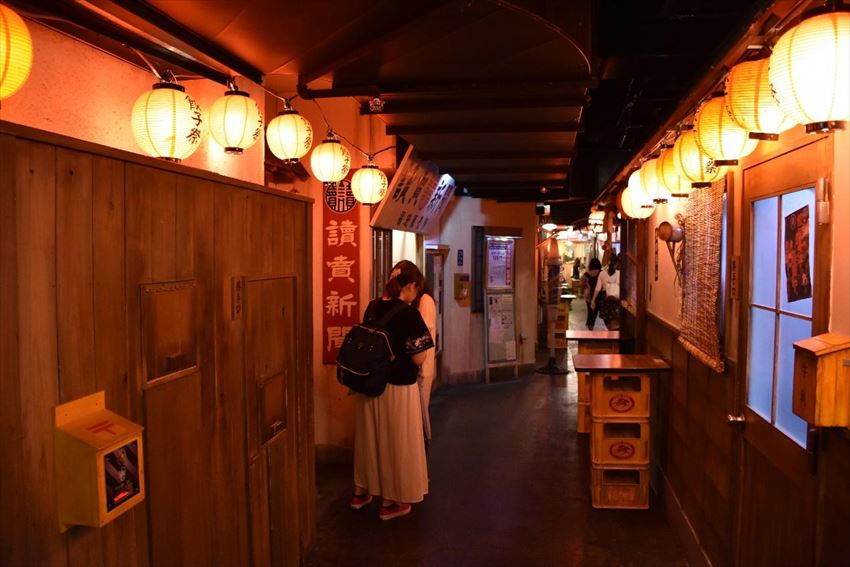 Namja Town
You might think that since it's located in the Sunshine City, it would be a small amusement center along with the stores. Namja Town is actually well made with a lot of different areas that provide different atmospheres. There are mainly three areas.
The first area
The first one is designed based on the Japan in Showa period, which has a nostalgic feeling. You get to experience how the streets used to look like at that time.
The second area
The second area is like a fantasy world since it's designed for attractions.
The third area
About the third area, you might have to bring up your guts to go in, because it is a Japanese haunted house.

Haunted house in Japan is quite different from other countries, there are vengeful spirits and monsters. So if you want to experience horror in a different way, you might want to give it a try. Other than that, they sometimes collaborate with manga, anime and games, and create special attractions.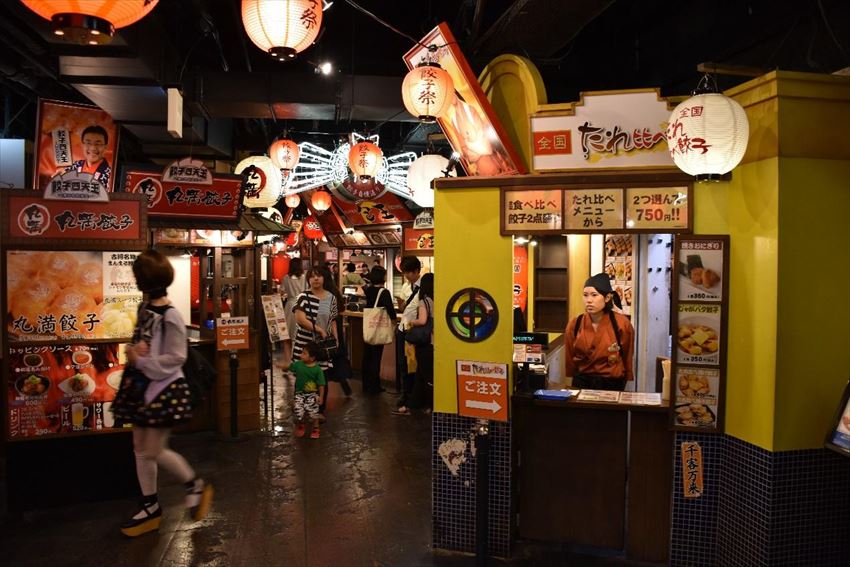 The Showa style area
The Namja Fried Dumpling Stadium is placed in the Showa style area. In this place, they gather famous and special dumplings from all over Japan. Moreover, they have the dumplings that are called the "Best 4 Dumplings" in Japan. In the following, I will introduce what dumplings they've got.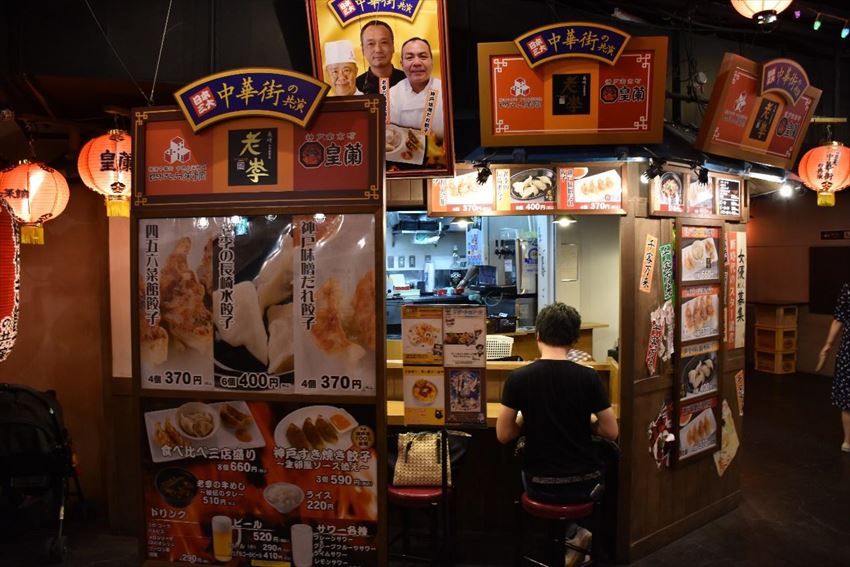 The shop sells dumplings:Yokohama's Chinatown
This shop sells dumplings from three restaurants in Yokohama's Chinatown. Two of them are Chinese style dumplings, one is filled with vegetables and one is boiled dumplings. The other one is fried dumplings from Kobe, which uses miso from Kobe as their sauce.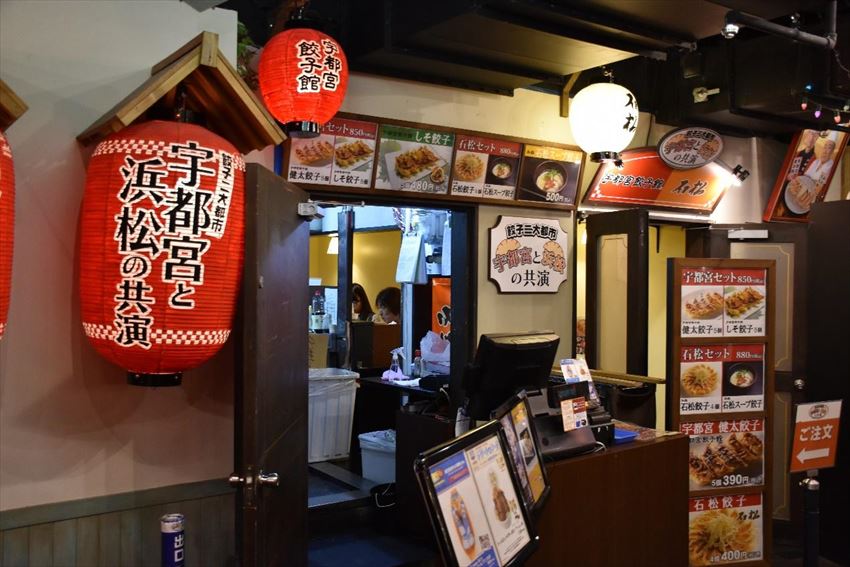 The shop sells dumplings:Utsunomiya
Talking about Utsunomiya, the first thing that comes to one's mind would definitely be fried dumplings. This shop has the best fried dumplings from Utsunomiya; plus the prestigious fried dumplings restaurant from Shizuoka that was opened since 1953.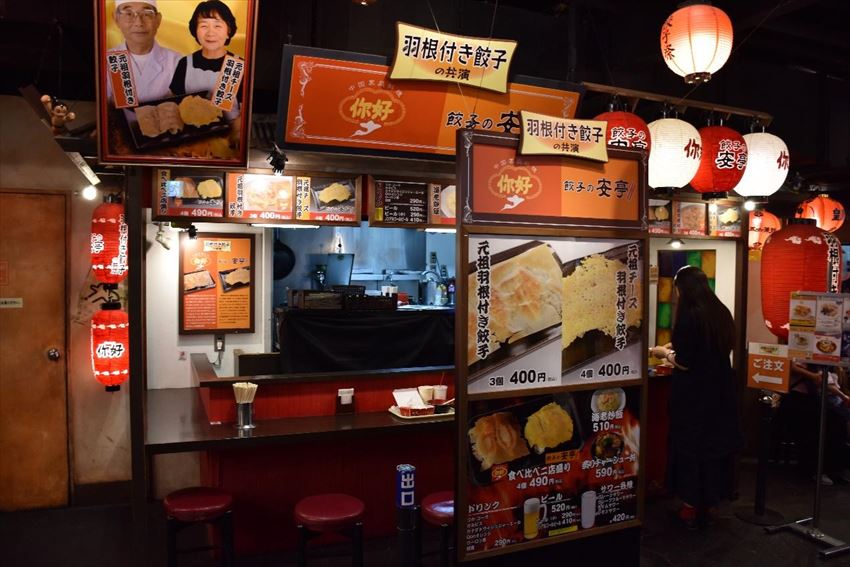 The shop sells dumplings:two kinds of fried dumplings
This shop sells two kinds of fried dumplings that have "wings", meaning that the crispy part that is created while frying dumplings is remained. A lot of people especially love this part as it offers an interesting texture. And because there are usually two different styles of dumplings from each restaurant, you can try how they taste differently.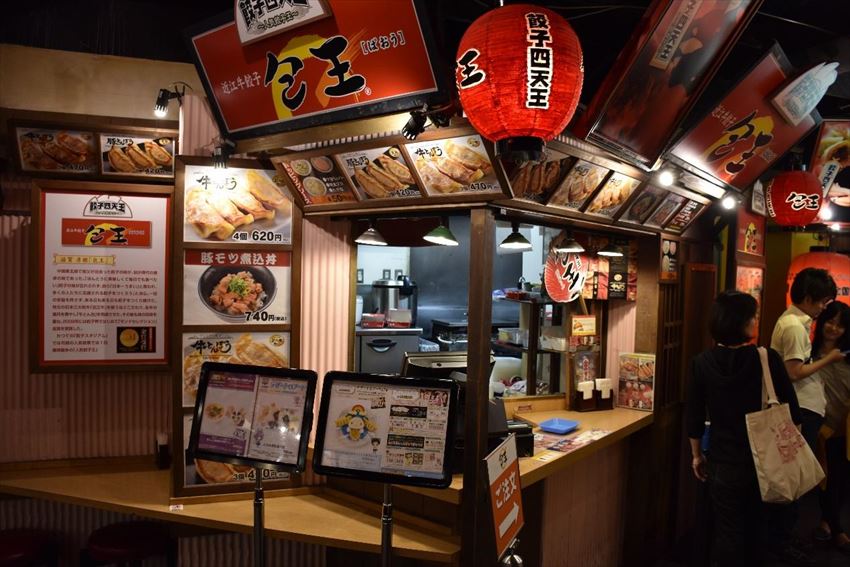 This shop sells dumplings that use one of the three top wagyu (Japanese beef). And these dumplings had received gold award before!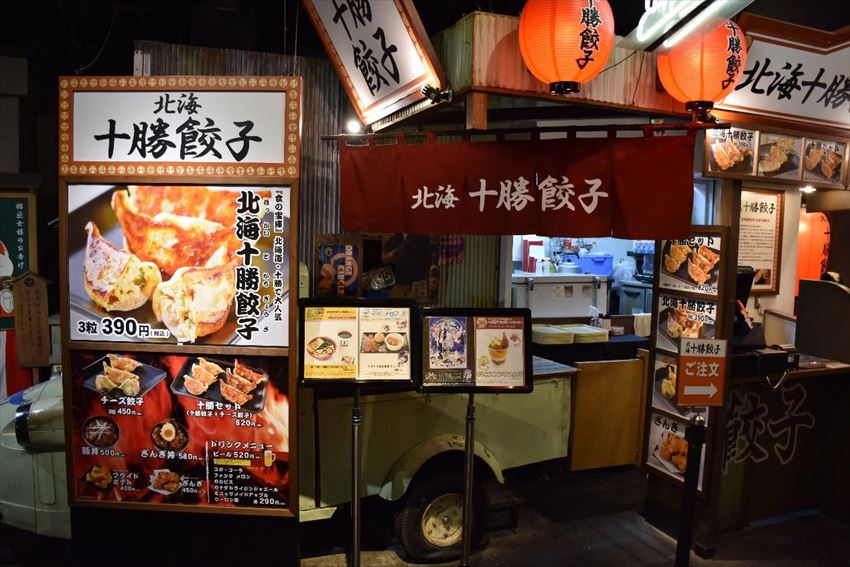 This shop sells the famous dumplings from Hokkaido. It's said that they have the perfect balance between the vegetables, meat and the dumpling skins.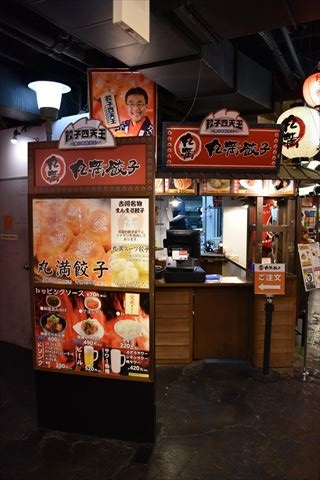 This shop sells special dumplings that look like steamed buns. The history of the original restaurant can be traced back to 1964.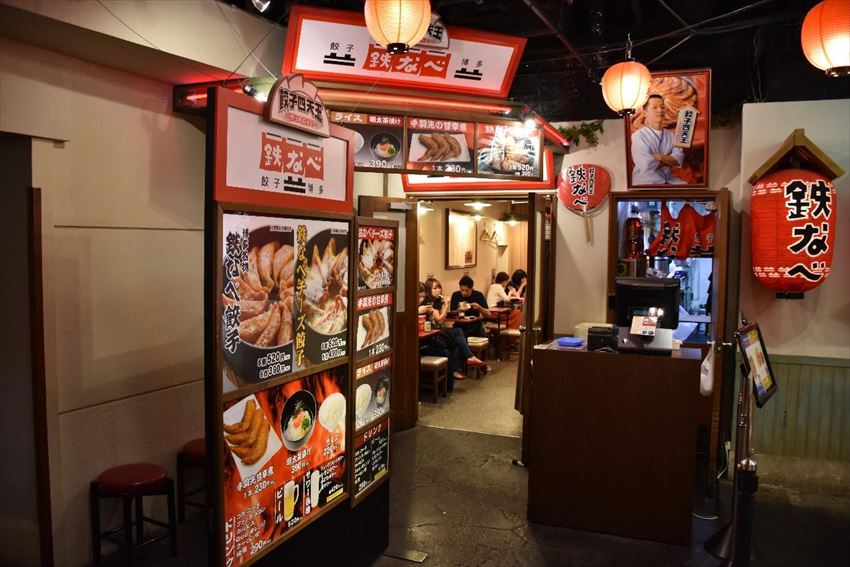 The shop sells fried dumplings that are cooked with hot steel pans. It is a famous restaurant from Hakata. It is said that the fried pan can carry out the flavor and umami of the dumpling in a better way.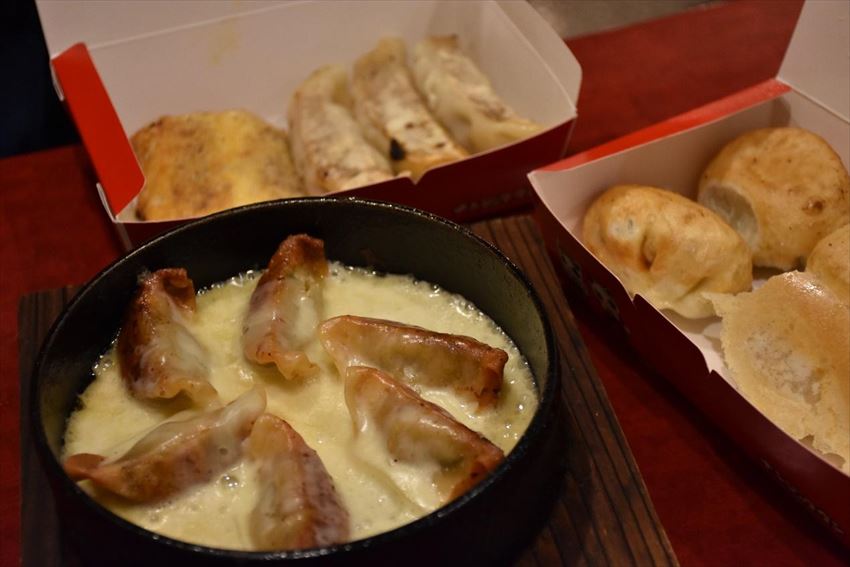 At the end, I chose 5 kinds of dumplings from those shops. For me, the best would be the fried dumplings with cheese topping! It is an interesting meal because you get to know how a simple dumpling can be so versatile. The best part is that you get to compare which one is your favorite! It was surely a fun experience! If you are visiting Ikeburo, you can visit Namja Town!
<Info>
Website: http://www.namco.co.jp/tp/namja/
Hours: 10:00~22:00
Address: 2/F Sunshine City, 3-1-3 Higashi-Ikebukuro, Toshima-ku, Tokyo
Access: 8 mins from Ikebukuro Station, 3 mins from Higashi-Ikebukuro Station

Map: