Recommendation: Two Amazing Secret Restaurants from Kichijoji
Kichijoji : the great variety of stores, restaurants and shopping malls
Kichijoji is a flourishing neighbourhood located in the western Tokyo. It is one of the top areas that people want to live in, thanks to the great variety of stores, restaurants and shopping malls in this area. I would say that Kichijoji does not lose to Shinjuku when it comes to shopping! You can get here easily by taking the JR Chuo Line or JR Sobu Line or Keio Inokashira Line, so it's quite a convenient place for weekend or during off hours.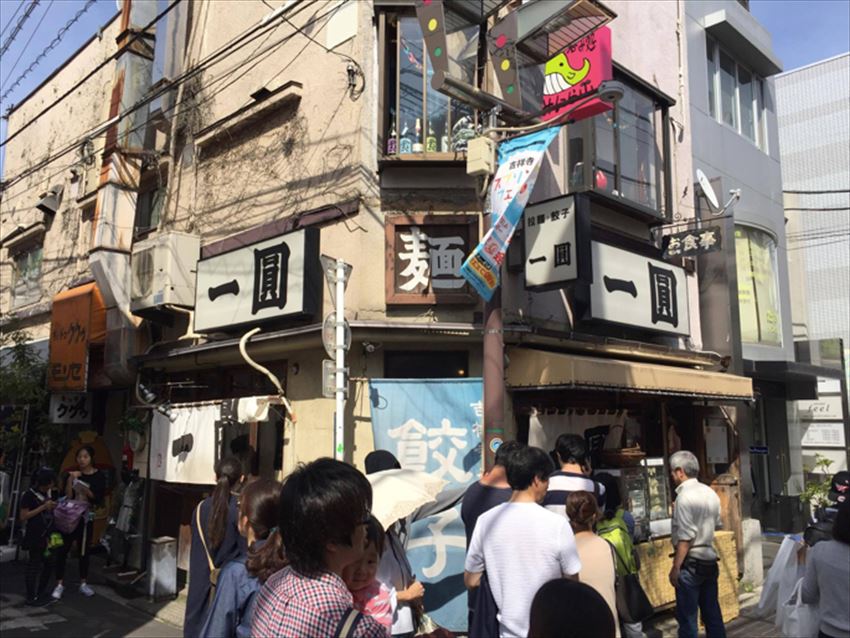 Introducing 2 restaurants
This time, among all those restaurants, I am introducing you two restaurants that are delicious but not exactly shown on any guidebooks for tourists.
"Ichi-en" (一圓)
The first restaurant is a ramen and dumpling restaurant called "Ichi-en" (一圓). As you can see from the queue outside, this restaurant is quite popular among the locals. It is located in a shopping street west of Kichijoji Station.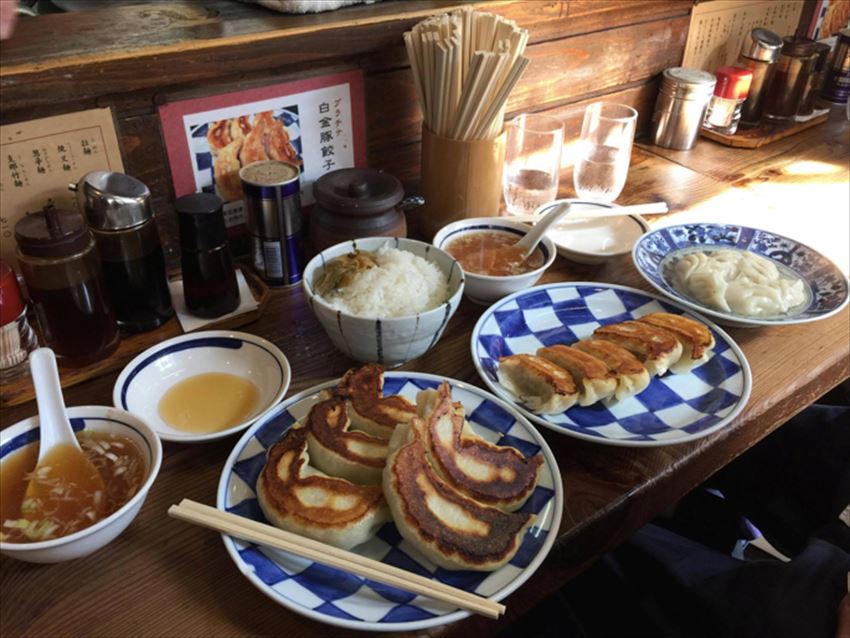 "dumpling and rice" (餃子とライス)
I ordered one "dumpling and rice" (餃子とライス), which you can choose your dumplings to be big dumplings or normal size dumplings, one dish of "platinum pork dumpling" (白金豚焼餃子), the smaller fried dumplings, one dish of "chicken boiled dumpling" (鳥しそゆで餃子) and one Japanese cold noodles.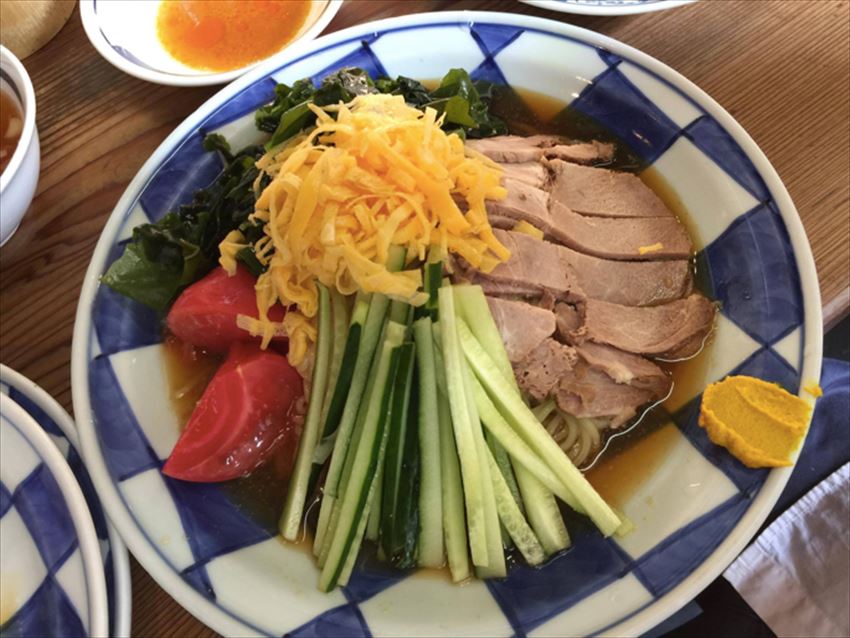 The reason recommended this restaurant
The reason why this restaurant is recommended is that their fried dumplings are simply astonishing! After 10 minutes of careful frying, dumpling wrappers were extremely crispy. After cracking the crispy fried dumpling, you can taste the richness of pork along with a good balance of cabbage. The big dumplings are absolutely huge and satisfying to eat. Overall, it's an amazing restaurant and it's not too expensive as well.
<Restaurant Info>
Hours: 11:00~ 21:00 (Closed on Wednesday)
Address: Kichijoji Honcho 2-17-2, Mushino-shi, Tokyo
Map:

"Tamaya" (たまや)
The second restaurant is called "Tamaya" (たまや), East of Kichijoji station. The vibe of this restaurant is great for dinner or even after dinner when you want to have some tapas with some drinks. This restaurant is famous for its yakitori, or grilled chicken skewers. They use various types of chicken that are specially chosen. You can choose which part of the chicken you want to eat. Or you can ask them to choose for you!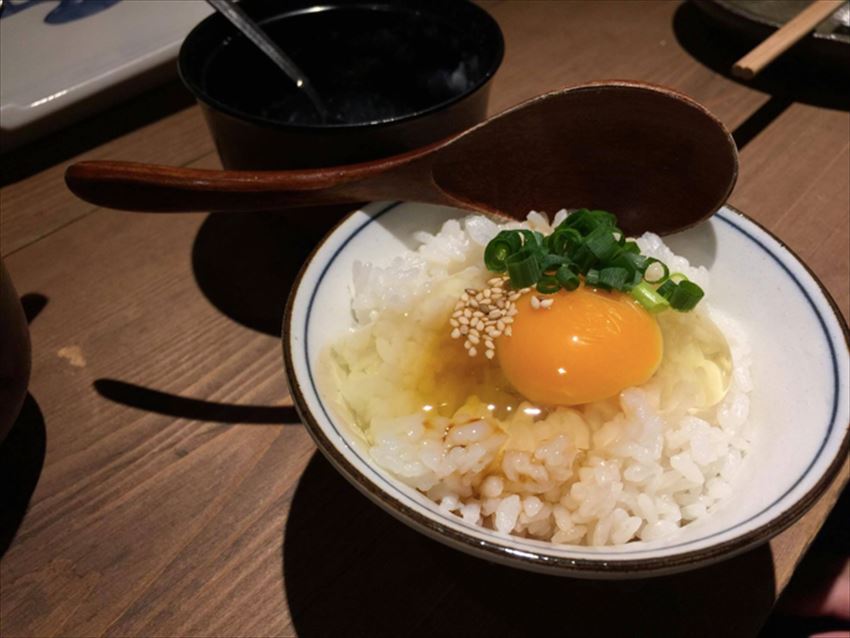 The chicken meats
The chicken meats are really tender and juicy! Differ from other yakitori stores that use the same sauce for every grilled chicken skewer, they use various sauce depending on the type of skewer you ordered, so every skewer is like a new experience. Personally, I like chicken hearts the most. It's springy and they remove the gamey taste perfectly. One thing that surprised me is the "Mozzarella Cheese Zucchini Skewer" from their season menu. It's an unexpected good combination, where the cheese is rich in taste along with freshness and sweetness of the zucchini makes the flavor clean and versatile. With a glass of drink, a wonder night is simply completed.

If you get to visit Kichijoji, make sure to try these two restaurants from my secret recommendation!
<Restaurant Info>
Hours: Weekdays- Lunch: 11:45~ 15:00
Dinner: 17:00~ 23:00
Saturday- 11:45~ 23:00
Sunday- 11:45~ 22:00

Address: Kichijoji Honcho 1-34-2, Mushino-shi, Tokyo
Map: