Nana's Green Tea, a Japanese Style Cafe that will Show You a New Dimension of Japanese Green Tea.
Nana's green tea is a well-known cafe in Japan because of its concept in merging Japanese style dishes with the modern culture. Not only green tea but also many kinds of dishes and beverages are available and they all have Japanese taste with a modern touch. For example, Oshiruko, a traditional dessert consisting of red bean soup served with grilled mochi, is improvised by making it into a cold red bean smoothie with soft boiled mochi balls. They have many other interesting things, too.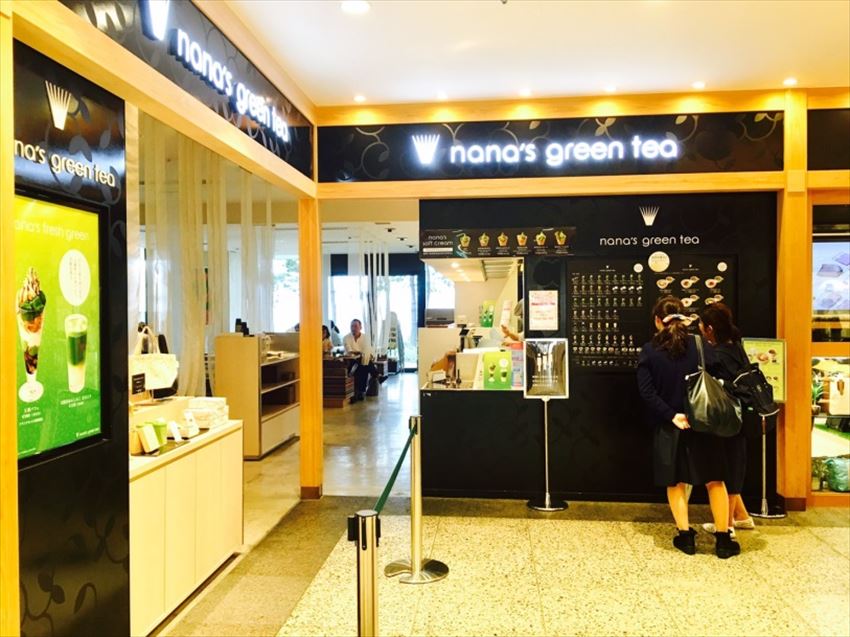 The branch I visited was "nana's green tea Tokyo Skytree Town Solamachi branch". Tokyo Skytree(c) has become a popular tourist spot not just because it's the tallest tower but because there is a very big shopping complex beneath the tower that offers 312 retail shops, an aquarium and a planetarium. Tokyo Skytree(c) is popular date spot among Japanese youngsters as well. You can take a picture with the landmark, enjoy shopping and eating various foods in the same building on the same day!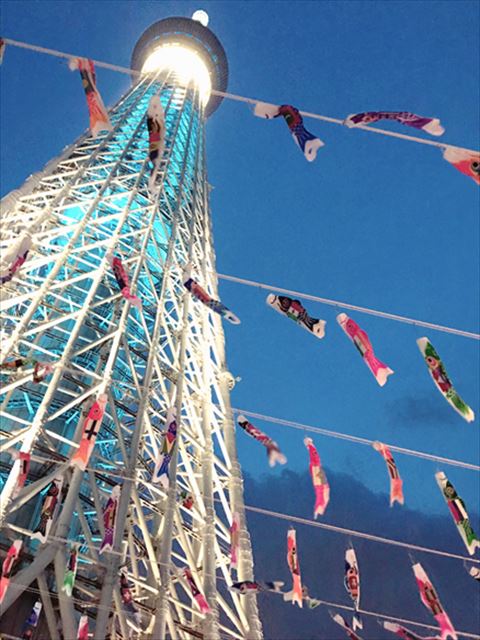 Picture of Tokyo Skytree(c) with Koinobori
The Menus
I chose "nana's green tea" because the big board of the menu outside the shop caught my attention. As I wanted to have something Japanese that day, it really fulfilled my craving. I chose the Donburi lunch set with the small sized bowl as I wanted to try their dessert menu later as well. But if you can eat much, you can order the regular size which costs only 200yen extra. After I paid for my food, the cashier gave me my queue plate and I went inside to be seated at the table by the glass wall.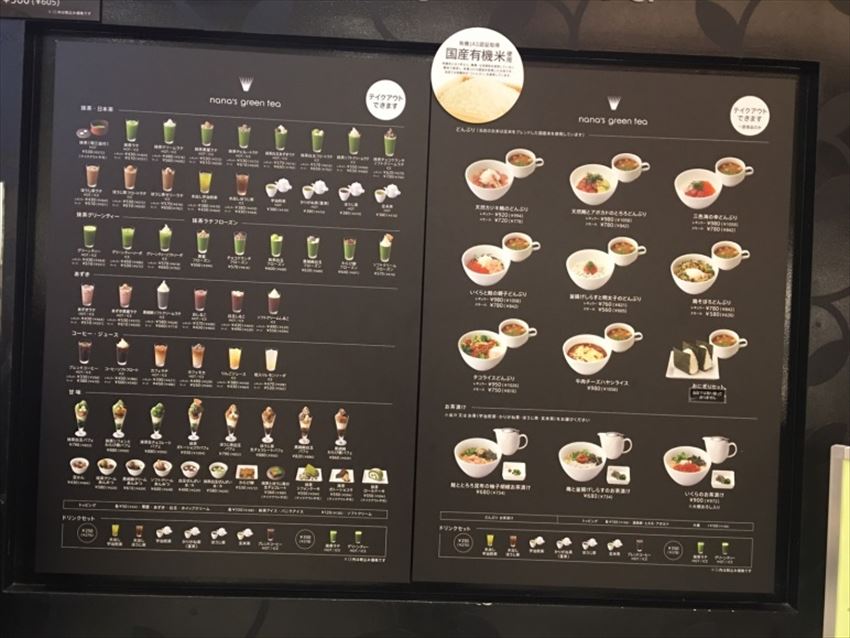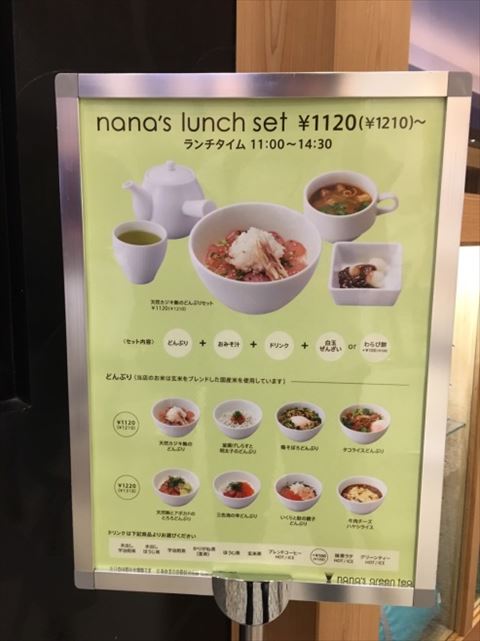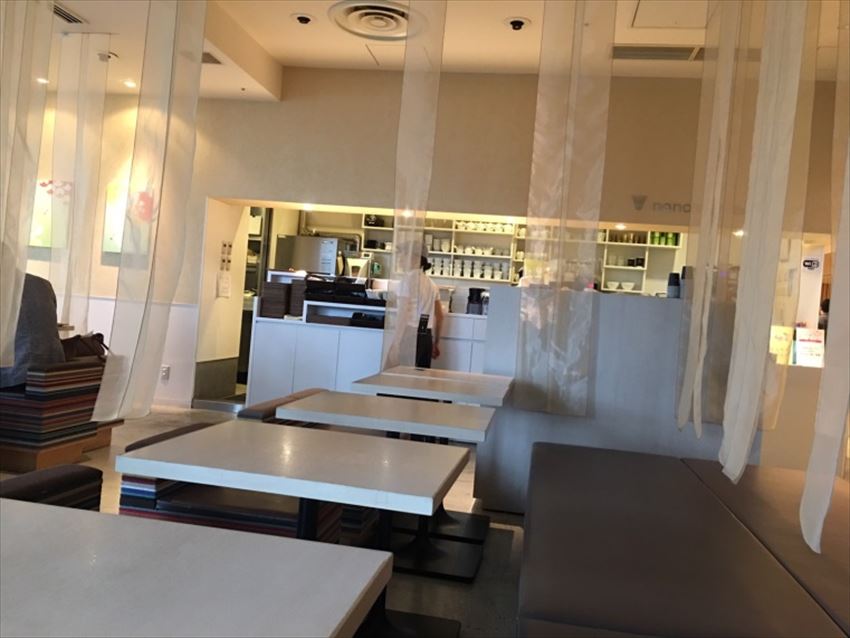 Inside the shop
About 5 minutes later, my order came on a small tray. "Salmon Avocado and Tororo (grated Japanese Yam, and by the way it is Tororo not Totoro) Donburi", a small cup of hot seaweed miso soup and an ice cold glass of Maccha-latte. With just a glance, I was already satisfied with what I paid for.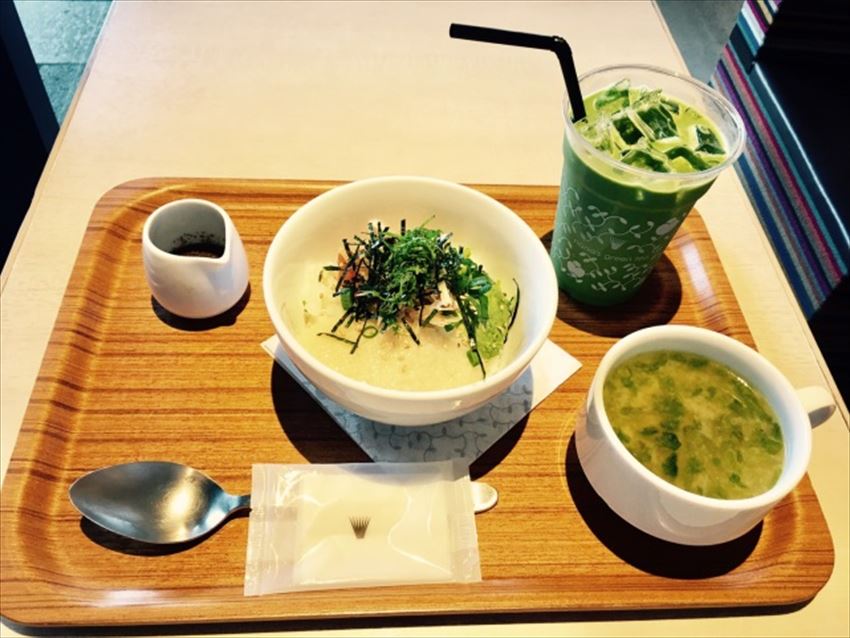 The salmon was cut in big chunks. I enjoyed the sweetness of the fresh salmon and it matched really well with the shoyu based sour sauce and fresh avocado. Newly cooked Japanese rice also matched very well with the light dashi taste in the grated Japanese yam. The small Donburi was finished fast.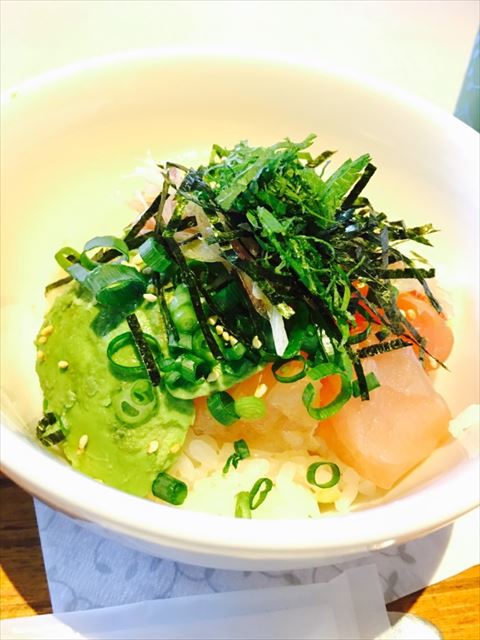 Miso soup filled with seaweed, a very rich natural salty taste and went very well with the donburi.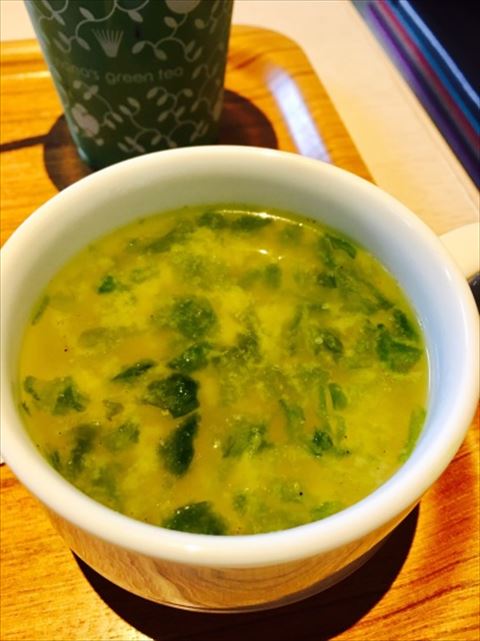 This maccha-latte was filled with maccha powder and once I had a sip, the sharp maccha taste stimulated my tongue that I would never forget.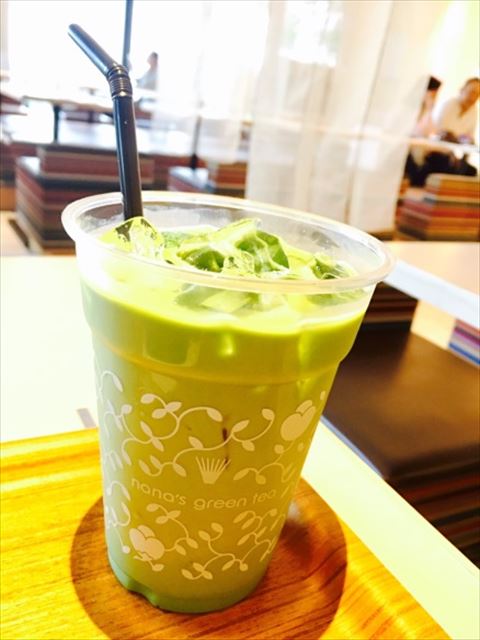 Chiffon cake came with whipped cream, kuromitsu (brown sugar syrup), and big black beans. It had strong maccha taste and it was not sweet at all so that it went really well with the sweetness of the kuromitsu. It was a nice finale to my little Japanese lunch course.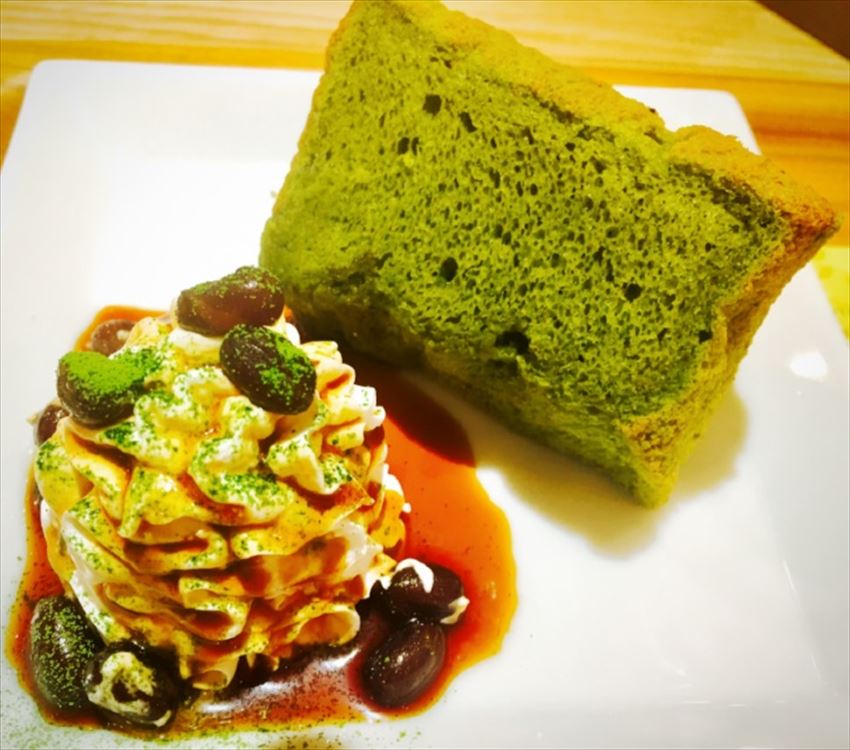 There are many other interesting menus that I would like to try such as "black sesame latte served with soft ice cream", "Hochicha-latte" or "Maccha Frozen". Maccha chocolate parfait is also very tempting as well as another food menu "Ochatsuke" (donburi eaten with Japanese dashi) that comes with Ikura and grated Japanese daikon. With all these fascinating menus, this probably would not be my last time there for sure.
Nana`s Green Tea Shop Info
Shop name – Nana's green tea
Address – Tokyo-to Sumida-ku Oshiage 1-1-2 Tokyo Skytree Town Solamachi 4F No. 11
Telephone – 03-5637-8210
Operating Hours 10:00~21:00 Lunch time 11:00~14:30 L.O. 20:30
Average Budget – Drinks starts from 500yen
Dessert starts from 600yen
Food starts from 900yen
Website -http://www.nanasgreentea.com/en/

MAP