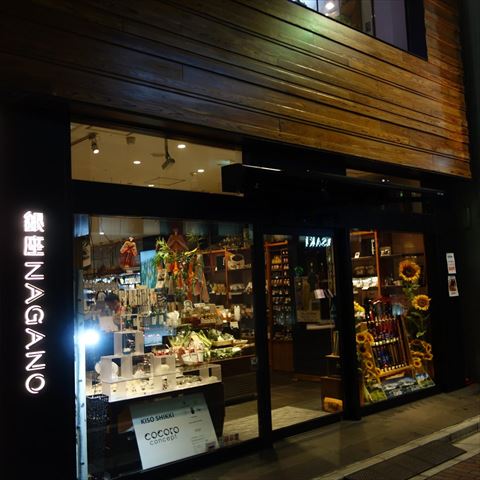 Nagano Prefecture
Nagano prefecture is located in the center of Japan which is also known as "Chubu Region". Nagano is surrounded by mountains and it offers a lot of activities making the most use of its geographical uniqueness. In winter, thousands of people visit Nagano for winter sports such as skiing and snowboarding. Most people will also visit hot springs after their long day of adrenaline rush. On the other hand, summer in Nagano is best for climbing mountains, along with its harvest of fresh fruits and vegetables.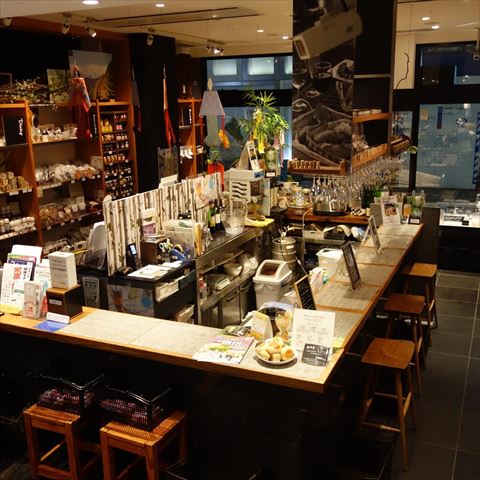 Ginza NAGANO
A minute walk from the Ginza metro station, you will find Nagano's Antenna shop "Ginza NAGANO". The shop design is gorgeous yet cozy. You should stop by here, even though you don't know about Nagano, you can enjoy shopping, lunch, drinking!
One special feature of this shop is the Bar space on the first floor. The atmosphere fits perfectly well the glamourous commercial town of Ginza. If you are interested in traveling to Nagano, a travel information space is available on the second floor.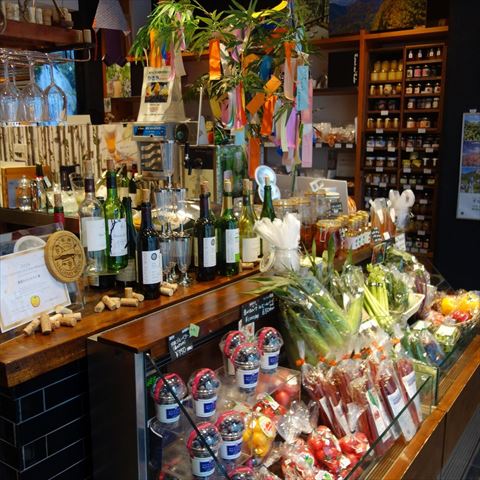 Fresh Vegetables from Nagano
As soon as you entered the antenna shop, you'll see fresh vegetables all harvested from Nagano. One of the most popular vegetables is wasabi which has a pungent taste and very unique flavor comparing to the ordinary wasabi you get can supermarket or normal restaurant.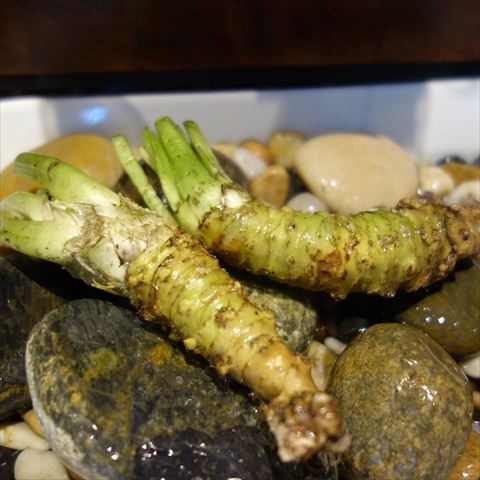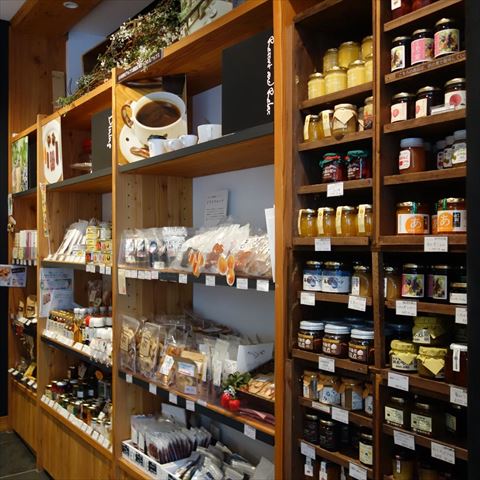 Japanese Themed Corner
On the left side of the store is a Japanese themed corner, while the right side showcased a lot of European influenced products from Nagano. The shelves are arranged following a 24 hours cycle of the day. Foods and products are categorized into morning, noon and night themes and are showcased on shelves accordingly.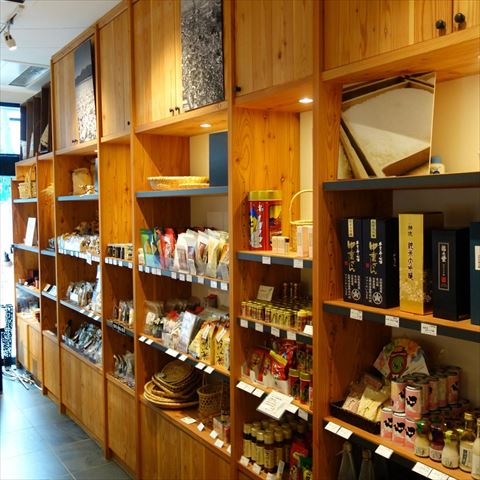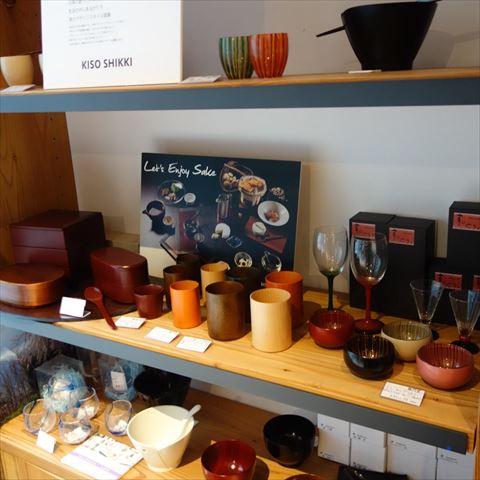 The above photo is Kiso Shikki(木曽漆器). Shikki means Japanese lacquerware and Kiso Shikki is the type of lacquerware originates from the Kiso region of Nagano. They are very durable and the color can hardly be peeled off!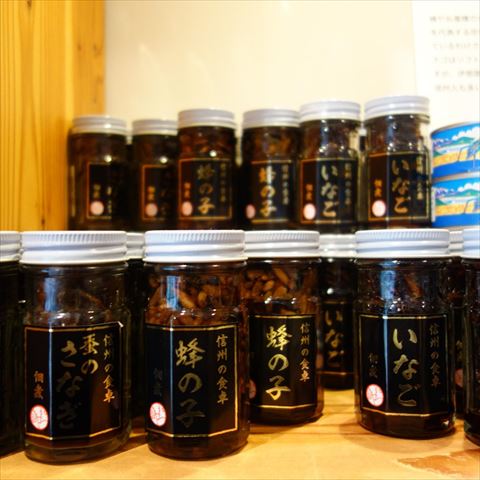 These are unique local dish 'Inago no tsukudani' (locusts pickled in sweet soy sauce), Hachinoko (sweeten bee larvae), Kaikonosanagi (Silkworm pupa).
If you are brave enough to try some, please let me know how it taste…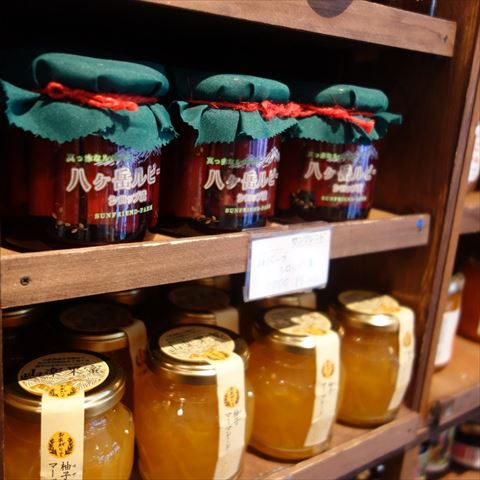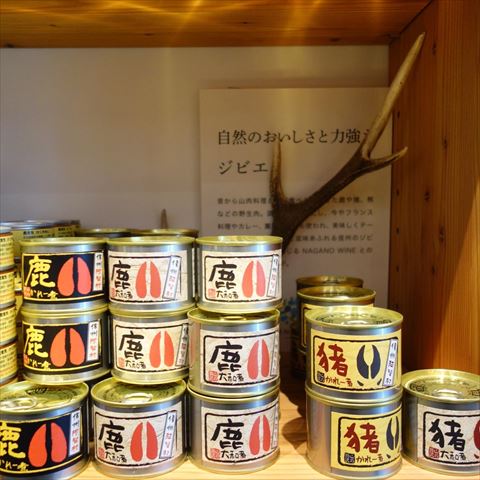 Canned Food
The above photo is canned food of mountain animal, deer and boar meat. They come in curry flavor, as well as yamato-ni flavor, which is a braising method using sugar, soy sauce and ginger.
The Wine Section
At the deepest corner of the shop, there is the wine section. In fact, Nagano prefecture ranks first in the production of wine grapes in Japan. Many awarded wine uses Nagano grape in for their production.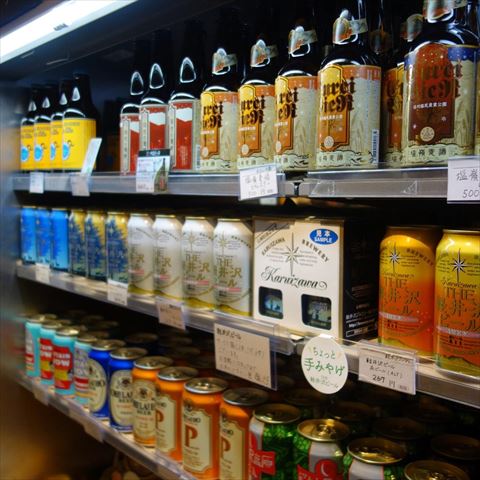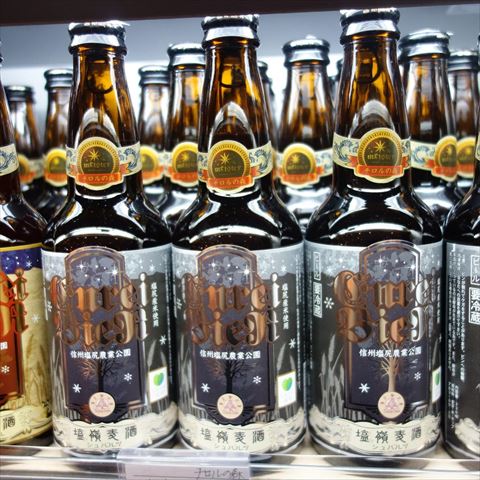 If you are interested in knowing more about Nagano prefecture, the tourist information center is there to assist you. There is also a small cafe on second floor where you can drop by for a cup of coffee.
<Shop info>
Access: 1 minute from Ginza metro Station
Hours: 10:30~20:00
Address: 5-6-5 Ginza, Chuo-ku, Tokyo
Map: