Kagurazaka – Modern to Traditional; Japanese to Western
If you have a day off and you want to take your time, enjoy and relax either by yourself or with friends while staying in Tokyo, Kagurazaka would be your ideal place. In this place, you can have versatile experiences from modern to traditional or Japanese to Western.
Kagurazaka is located in the middle of Tokyo. You can access this area by getting to the Iidabashi Station or Kagurazaka Station. Within all office buildings and commercial facilities, Kagurazaka is neighbourhood hidden within and it surprises you with all these shops and local eateries along and aside to the main street.
La Kagu

Kagurazaka is a place suitable for people who like literatures and arts. There are a lot of interesting café and bookstores. If you get out from the Exit 2 at Kagurazaka Station, you can see this beautiful building. It is an establishment that combines food, clothes, living, and most importantly design. The atmosphere is cozy inside. They sell a lot of things, from apparel to furniture, and all of them reflect a great quality of life style. If you want to spend your time here, you can either sit down in the café or go to second floor to check out the gallery. There are a lot of books related to photography and design. Since there are a lot of chairs, you can feel free to pick up a book, sit down and read. I really recommend this place!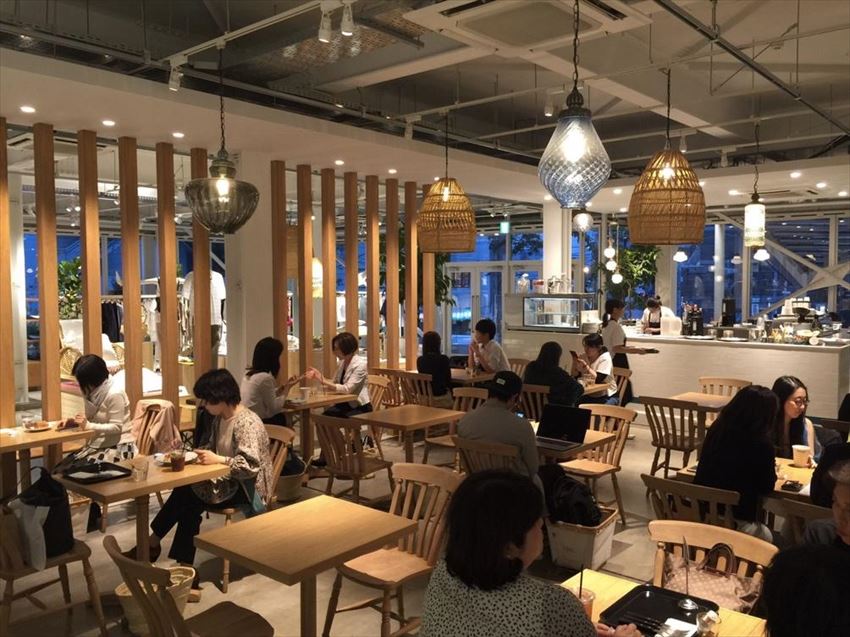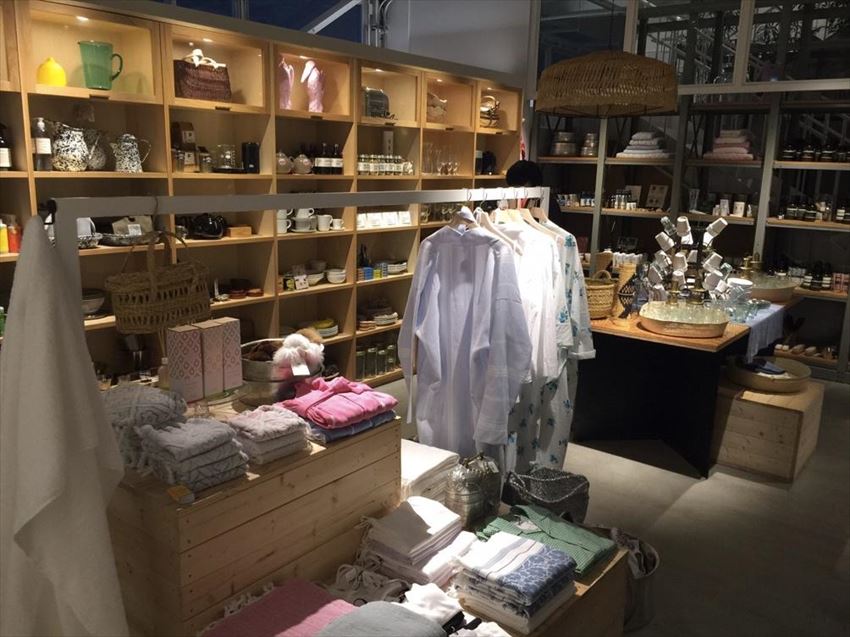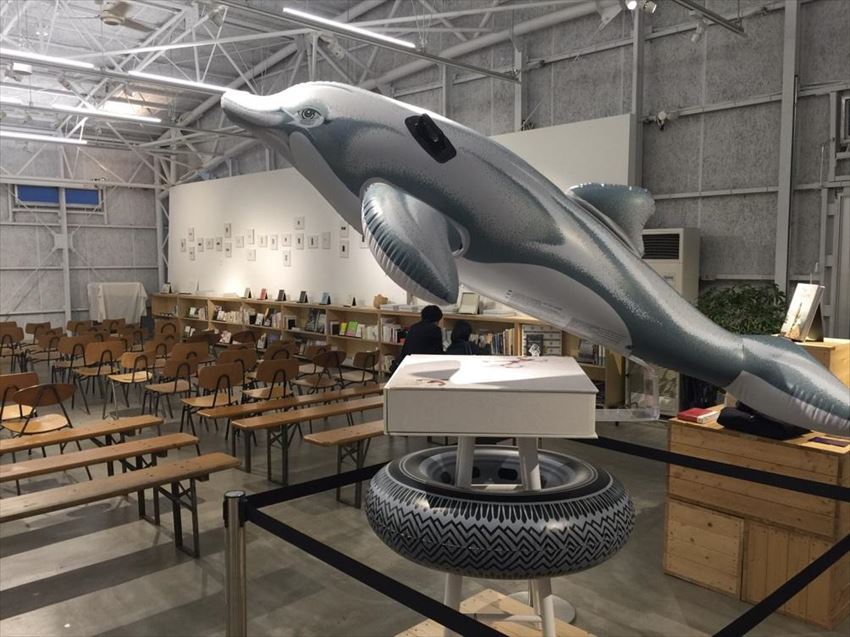 <Info>
Website :http://www.lakagu.com/
Hours: Shop- 11:00~ 20:30
Cafe- 11:00~ 20:30 (Last Order at 20:00)
Address: Yaraicho 67, Shinjuku-ku, Tokyo

Map


Bookstores in Kagurazaka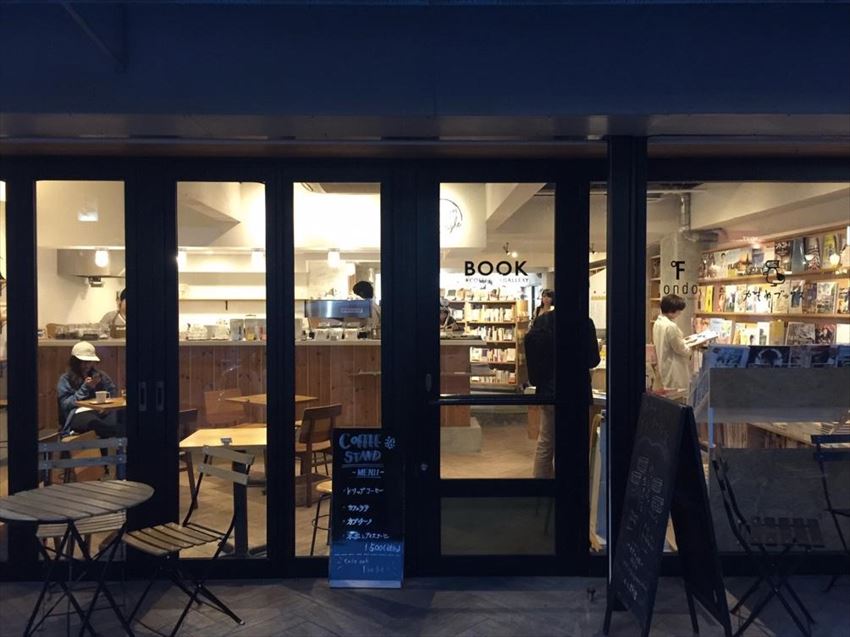 There are a lot of bookstores in Kagurazaka. However, they are not usually just normal bookstores. They tend to combine bookstore with something else to show the life style in Kagurazaka. For example, this is the "Kamome Books (BOOKS + COFFEE + GALLERY)". Just like the name, it's a combination of three elements, which creates a great place to spend some relaxing times.

<Info>
Hours: 11:00~ 21:00 (Closed on Wednesday)
Address: Yaraicho 123, Shinjuku-ku, Tokyo
Map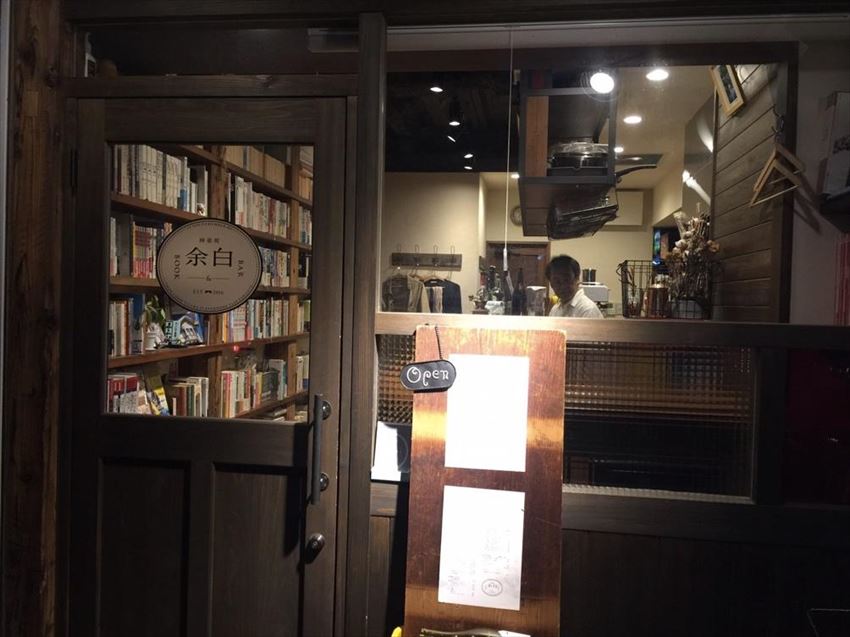 This is a bar called "BOOK & BAR Yohaku". Yohaku means leaving something in blank in Japanese. So it gives a poetic feeling. In this place, instead of coffee and books, you get to try alcohol and books. It might be a good or terrible reading experience, but it seems like a good place to visit.

<Info>
Hours: Lunch- (Wednesday to Friday) 11:40~ 14:00
Bar Time- (Tuesday to Sunday) 18:00~ 23:30
Address: Shiroganecho 1-13, Shinjuku-ku, Tokyo

Map

Shrines and Temples

There are two main shrine and temple in Kagurazaka. The temple is called "Bishamonten Zenkoku Temple". It was established in 1595. It's said that many dramas took place at this place. The shrine is called "Akagi Shrine". It is known as one of the most well-designed shrine in Tokyo. It combines the modern architecture style with the traditional shrine style without having any conflict.
<Info>
Bishamonten Zenkoku Temple
Address: Kagurazaka 5-36, Shinjuku-ku, Tokyo

Map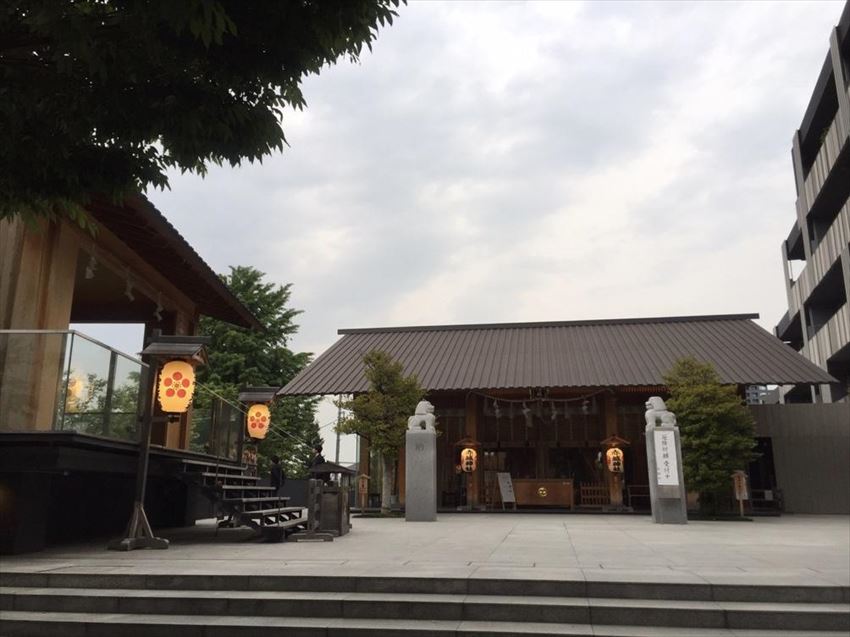 Akagi Shrine <Info>
Address: Akagi Motomachi 1-10, Shinjuku-ku, Tokyo
Map

Stores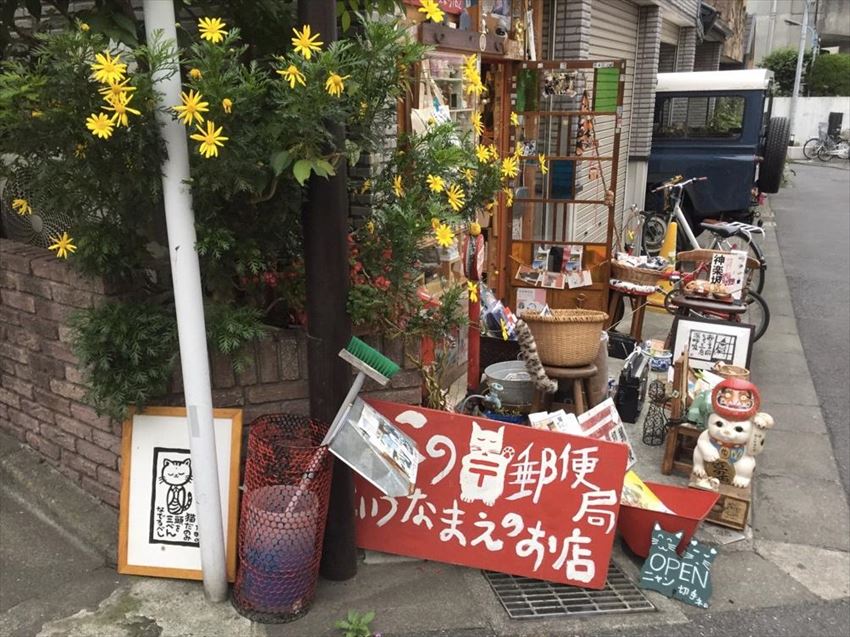 In Kagurazaka, there are uncountable stores in the alleys. If you like cats, I recommend you this store called "A store called Cat's Post Office". There are a lot of little items related to cats! The store itself is amazingly cute.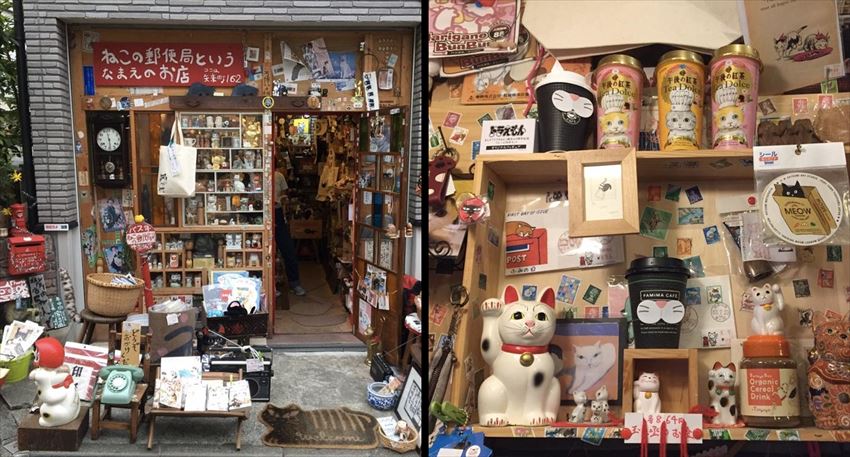 <Info>
Address: Yaraicho 162, Shinjuku-ku, Tokyo

Map

Restaurants

Kagurazaka is also known as "Little France" in Japan. There are plenty of French restaurants. And most of them are really expensive. "Y cucina Kagurazaka" is where I had the dinner. Among all those expensive restaurant, this place offers a good price with delicious Italian and French food. Every dish is around only 1,200 yen!




<Info>
Hours: 17:00~ 24:00 (Closed on Sunday)
Address: Kagurazaka 5-37-10, Shinjuku-ku, Tokyo

Map

Another restaurant that I went was "Le Bretagne". It is the first crepe café in Japan. The crepe recipe was brought from France. I hardly recommend this place. The crepe's flavor was blended so well with the ice-cream, cream, and the syrup! With a cup of coffee or tea, it was definitely one of the best desserts in Kagurazaka.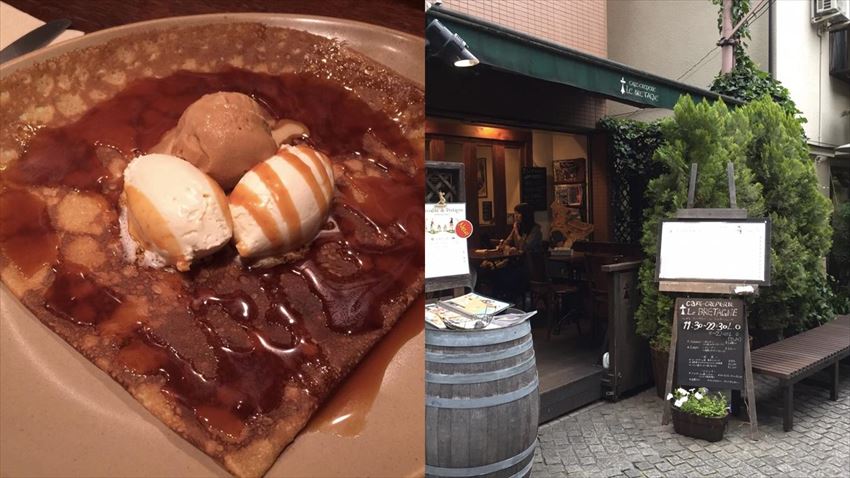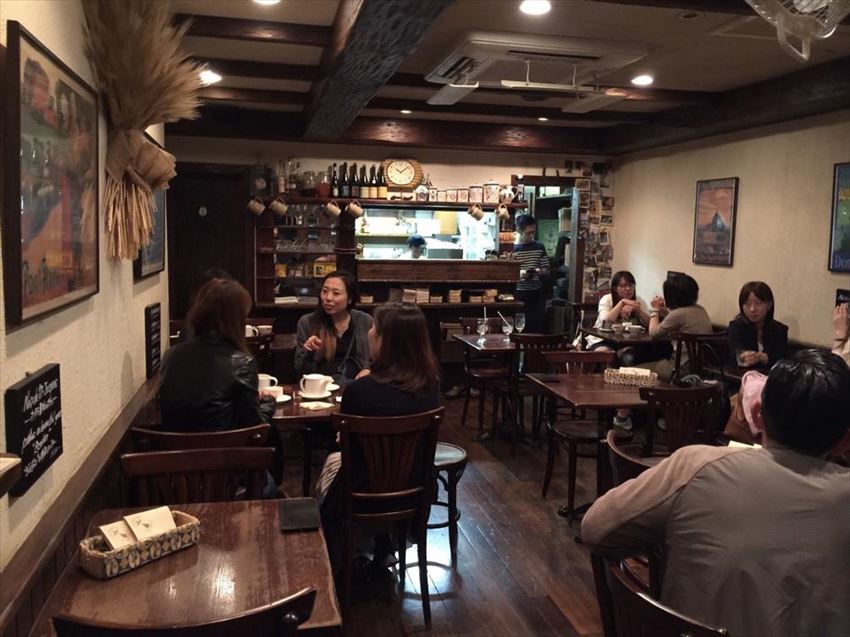 <Info>
Hours: Tuesday- Saturday: 11:30~ 22:30 (L.O. at 22:00)
Sunday: 11:30~ 22:00
Closed on Monday
Address: Kagurazaka 4-2, Shinjuku-ku, Tokyo

Map


Kagurazaka is a place that you can always find something new when you visit. There are so many restaurants, stores, café, galleries, and bookstores that you can never finish. That's why Kagurazaka is always a good place to spend your day!